Jody Grind interview
Today at It's Psychedelic Baby Magazine we're extremely fortunate to have with us Bernie Holland, guitar and bass player whose beginnings saw him accompanying blues singer extraordinaire Long John Baldry, with an appearance on The Bobbie Gentry Show in 1968.
---
He toured with Baldry's band Bluesology throughout 1969 before joining Jody Grind and playing in their second studio album Far Canal, now widely considered as an early '70s rock gem by classic rock devotees. He later struck a great friendship with the band Patto and in particular the great Ollie Halsall, sitting in for indisposed bass player Clive Griffiths in 1971 during Patto's European tour. He can be seen playing "Time To Die" and "Money Bag" with Patto on French TV show Pop Deux during that tour. In this interview, we ask Bernie about his time with Jody Grind.
Welcome to It's Psychedelic Baby!, Bernie! First off, all the team would like to thank you for granting us this interview and sharing your memories of the band with all the fans out there. I'd like to start at the beginning, as one does, and ask you what bands had a formative influence on you growing up and when was that crux moment when you decided playing music professionally was what you wanted to do?
I started out playing drums with a band from Cheltenham (England) called 'The Sinners' but shortly after that I switched to guitar in a semi-pro band called "Jam". We basically did material by 'John Mayall & The Bluesbreakers' and later 'Cream' – I had a Gibson SG Special which I painted up in 'psychedelic' colours. I used to go to a local club in Cheltenham called 'The Blue Moon' where saw (and heard) guitarists like Clapton, Hendrix, and Peter Green. I was also a fan of Long John Baldry who first had a band called 'Steam Packet' with Brian Auger & The Trinity, Julie Driscoll and a very young Rod Stewart. The guitarist with this line up was a guy called Vic Briggs who was a great player, in more of a jazz style than the 'blues' guitarists. The second guitarist with 'Steam Packet' was Gary Boyle. Baldry then got a new band together called 'Bluesology' which included Caleb Quaye on guitar and Reginald Dwight on organ. During one of the gigs at the 'Blue Moon', Caleb told me that Reg was quitting the band to pursue a solo career. Bluesology had a sax player called Elton Dean, and of course John Baldry was the front-man, so Reg took their first names and put them together as his new identity – Elton John. At the same time Caleb told me that he was also going to do his own thing and he said I should go up to London to audition for 'Bluesology'. At the audition there were guitarists who I thought were much better than me, so I was surprised when I got the phone call offering me the gig. With Bluesology I started off using the same SG Special (but with the acrylic 'psychedelic' patterns removed) however, during a visit to Londonderry (Northern Ireland) the bandwagon was broken into during the night and it was stolen. After that I decided to get a Gibson 175D like the one Vic Briggs had with 'Steam Packet'. You can see me playing that guitar on one of the You Tube clips – I was 19 years old at that time! Baldry had a go at the 'pop' market with a song called 'Let The Heartaches Begin' which went to No. 1 in the charts and that's when the high life started – All of us were on a retainer so even if we didn't have a gig that week, we still got our wages! However, unknown to Baldry, his management were siphoning off loads of money – the result of which was that by the end of 1969 he could no longer pay us and so the band split up.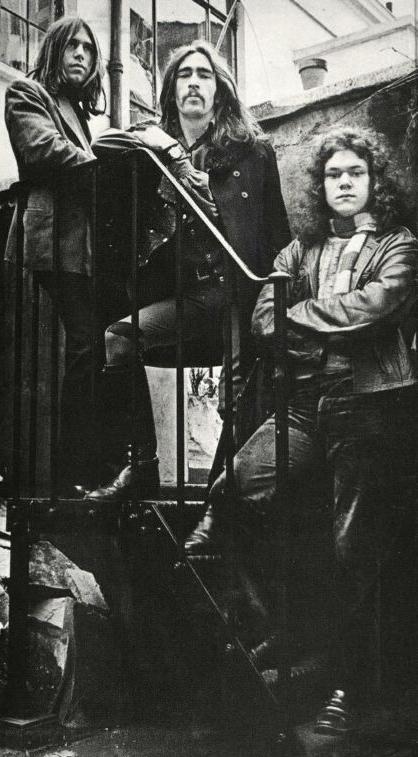 "There was a knock on the door and it was Viv Prince"
Could you detail your move from your time with Long John Baldry and Bluesology to playing with Jody Grind?
After 'Bluesology' disintegrated, there was a period of time where I wasn't in any band, although there were a few jam sessions going on where you could meet people. During this time I was hanging out with an eccentric guy from Cornwall called Mike Caple who did 'light-shows' for a band called 'The Pretty Things' and we rented a flat in South London. The day we moved in we had a good smoke and decided to repaint the flat. We painted all the walls black and all the woodwork pink and when the landlord got back that night he threw us both out and refused to refund our deposit. So Mike and I moved to another flat, this time in West London, near Kew Gardens. One day, early 1970 I think, there was a knock on the door and it was Viv Prince (drummer with 'The Pretty Things') who had come over for a good smoke-up. He told us he was going to cook a traditional Sunday Roast Dinner, so Mike and I went out for the afternoon to visit a couple of girls we knew and let him get on with it. When we got back he served up a huge tray of roast potatoes – nothing else, just roast potatoes – not exactly what Mike and I were expecting. However, it wasn't long before I got another offer of joining a band. I was living in a flat in St Georges Square, Pimlico – right by the River Thames, and this guy turned up by the name of Tim Hinkley – he played me an album 'One Step On' by his band which was named 'Jody Grind' – which was the title of a tune by the jazz musician Horace Silver. On this album there was Tim Hinkley (organ), Ivan Zagni (guitar) and Barry Wilson (drums). Tim was about to do another album and was looking for a new guitarist and drummer, so he got me and Pete Gavin, my old mate from Bluesology.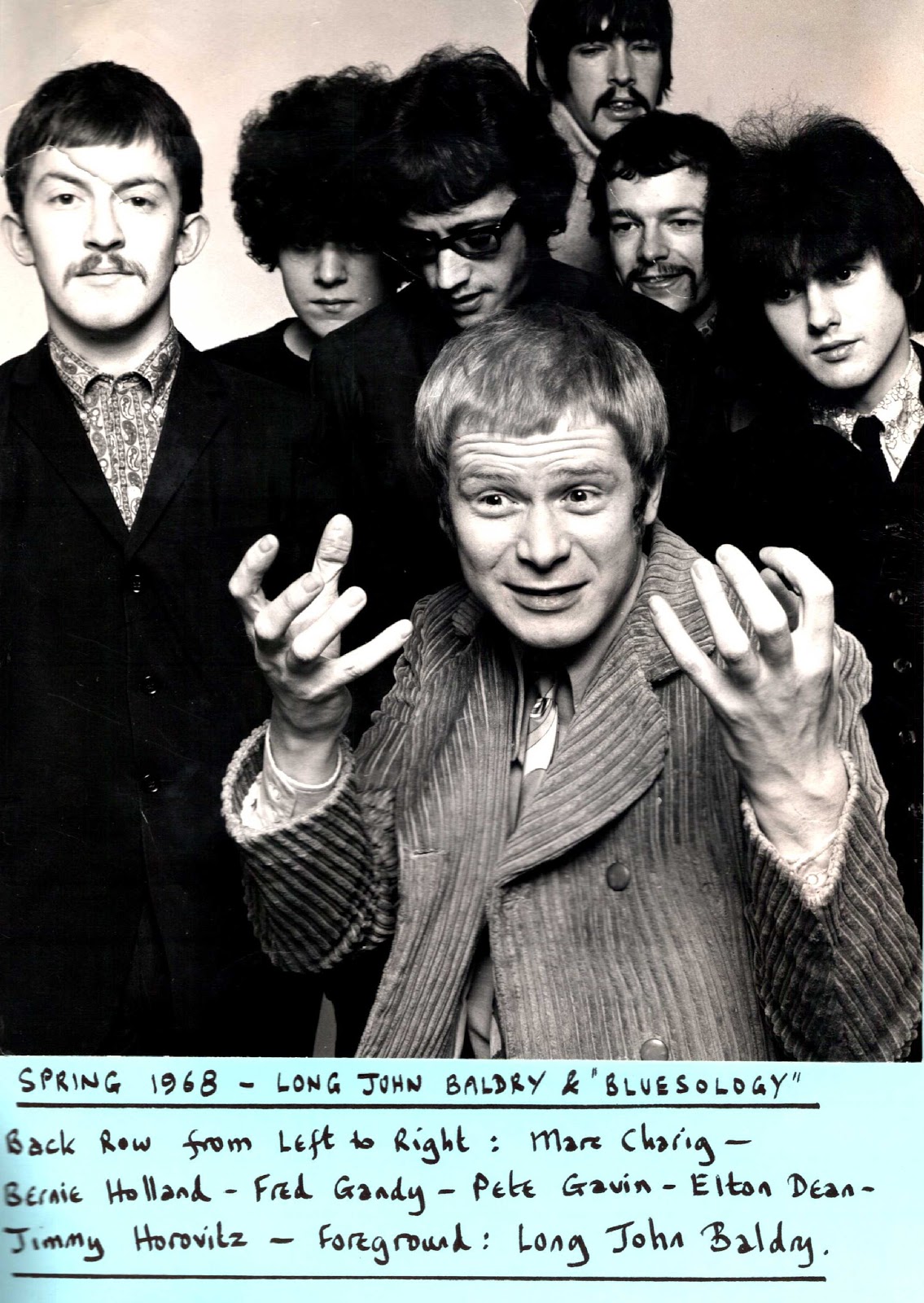 Could you relate any amusing memories you have of gigging and playing with Jody Grind? What other bands did you share the bill with and for the musicians reading this, what gear did you use?
It's so long ago it's difficult for me to remember much – in fact I don't think many people from this era can remember much bearing in mind what was going on all the time – but I can recall sharing the bill with Genesis when Peter Gabriel was the front man – the was also a gig where we played alongside an African band 'Osibisa' and there a few occasions where we shared the bill with Patto and that's when Ollie and I first became friends. We also did a gig supporting the 'Doors' at the 'Roundhouse' which was an old railway shed in Chalk Farm, North London. When I was with Jody Grind I played a black Gibson Les Paul Custom through a 200 watt Marshall Stack – the only effect pedal I used was a 'Cry-baby' wah-wah thing, like Hendrix used.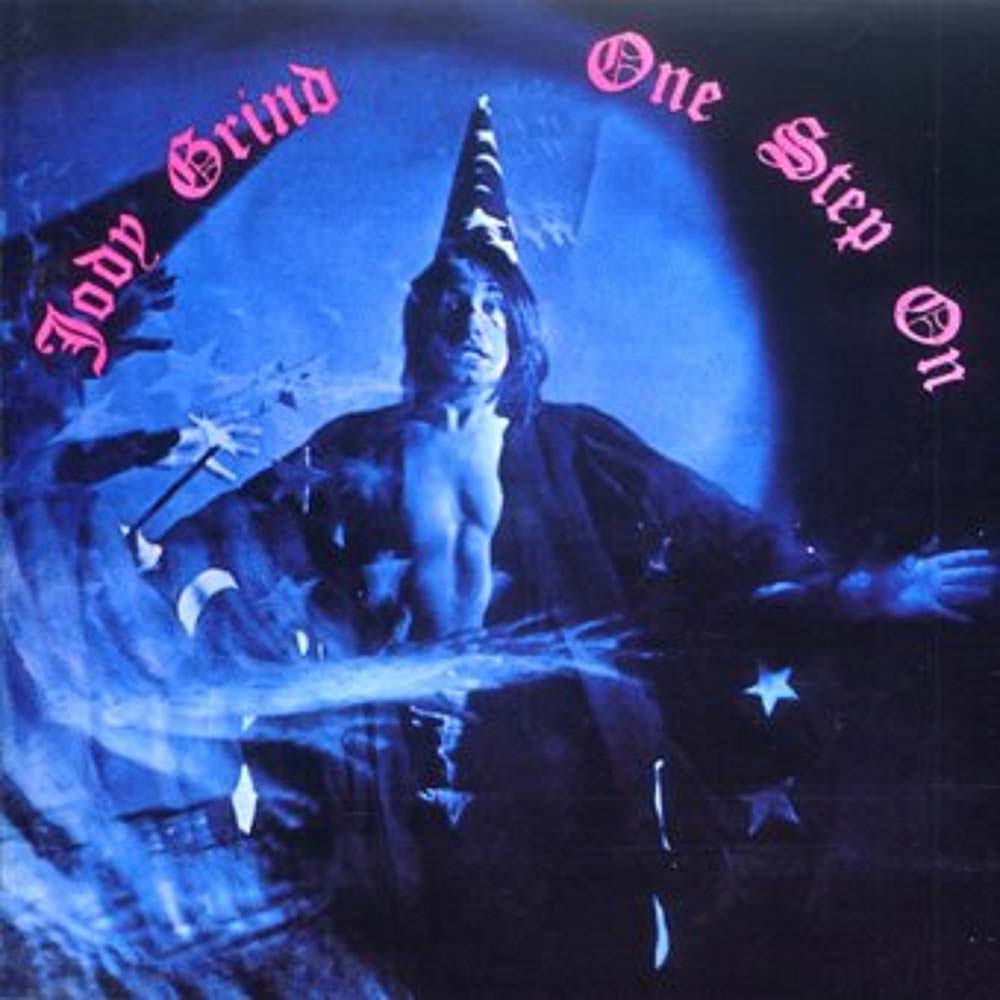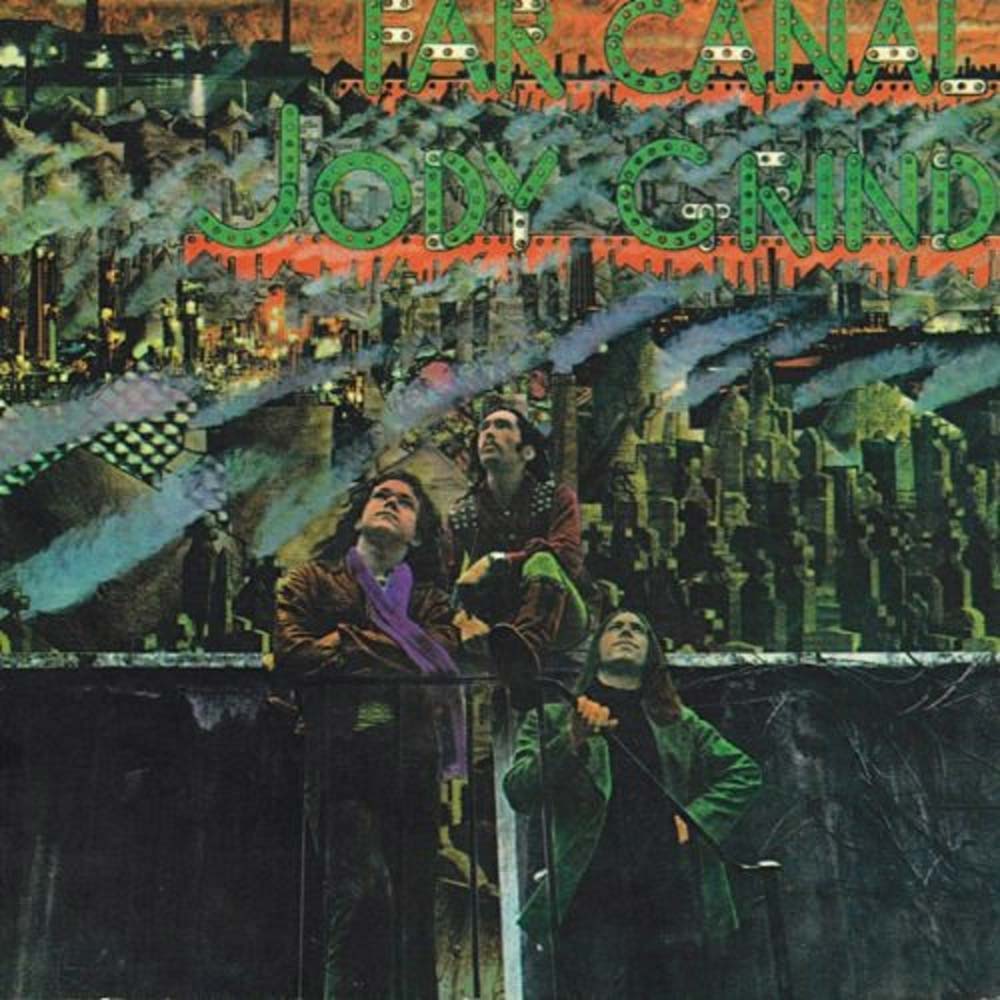 Far Canal, Jody Grind's second album and on which you play acoustic, electric and bass guitar and sing, was released in 1970 on Transatlantic in the UK. Far Canal – a somewhat risqué title! I've heard that United Artists, who had the rights to release the album in the US, wouldn't do so without a name change but that the band refused to give in. Could you enlighten us as to how the band decided on that title and the labels' reaction?
I didn't know that United Artistes refused to release Far Canal – that's the first I've heard of that! I made the name up originally as a joke, but Tim Hinkley went ahead with it anyway. There were quite a few people who didn't get the joke at first, especially our Dutch fans as we did quite a few gigs in Holland and saw a lot of canals there.
What memories do you have of recording that album in the studio and could you talk us through each track, sharing any interesting tidbits for each?
All I can say here was that the album was recorded at Sound Techniques studio in London and we did the whole thing in three days. I did overdub bass guitar on some tracks, but later on we got a bass player called Roger Sutton – we also had another bass player called Alex Dmchovsky but most of the time it was just the three of us until Pete Gavin left to join 'Heads Hands & Feet'. By this time we were not getting much support from our management and they eventually dropped us – maybe this was because I had plans for a further album called 'Far Queue' but we'll never know. With Pete leaving it was more or less the end of 'Jody Grind' but we had a few gigs left to do and so we went out as a duo, without guitar, with just Tim playing organ (with bass pedals) and singing, and me playing drums. 'Plastic Shit' ended up being a half-hour drum solo!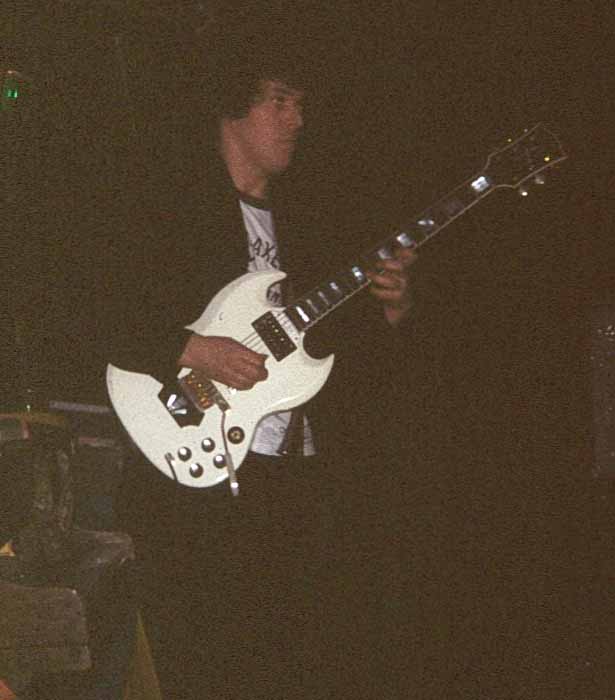 In 2006, Barry Monks from The Ollie Halsall Archive did an insightful interview with you about your memories of the band Patto and the time you spent with them. Even though this interview is primarily focused on your involvement with Jody Grind, our readers would really appreciate it if you could tell us a little about your adventures with Patto here too. Are there any great anecdotes you can share?
All I can say here is that when Barry Monks interviewed me a couple of years ago I told him more or less everything that happened, so I don't want to repeat all that here. If you are interested in that, then go to Barry's web-page Ollievision where you can read all about it.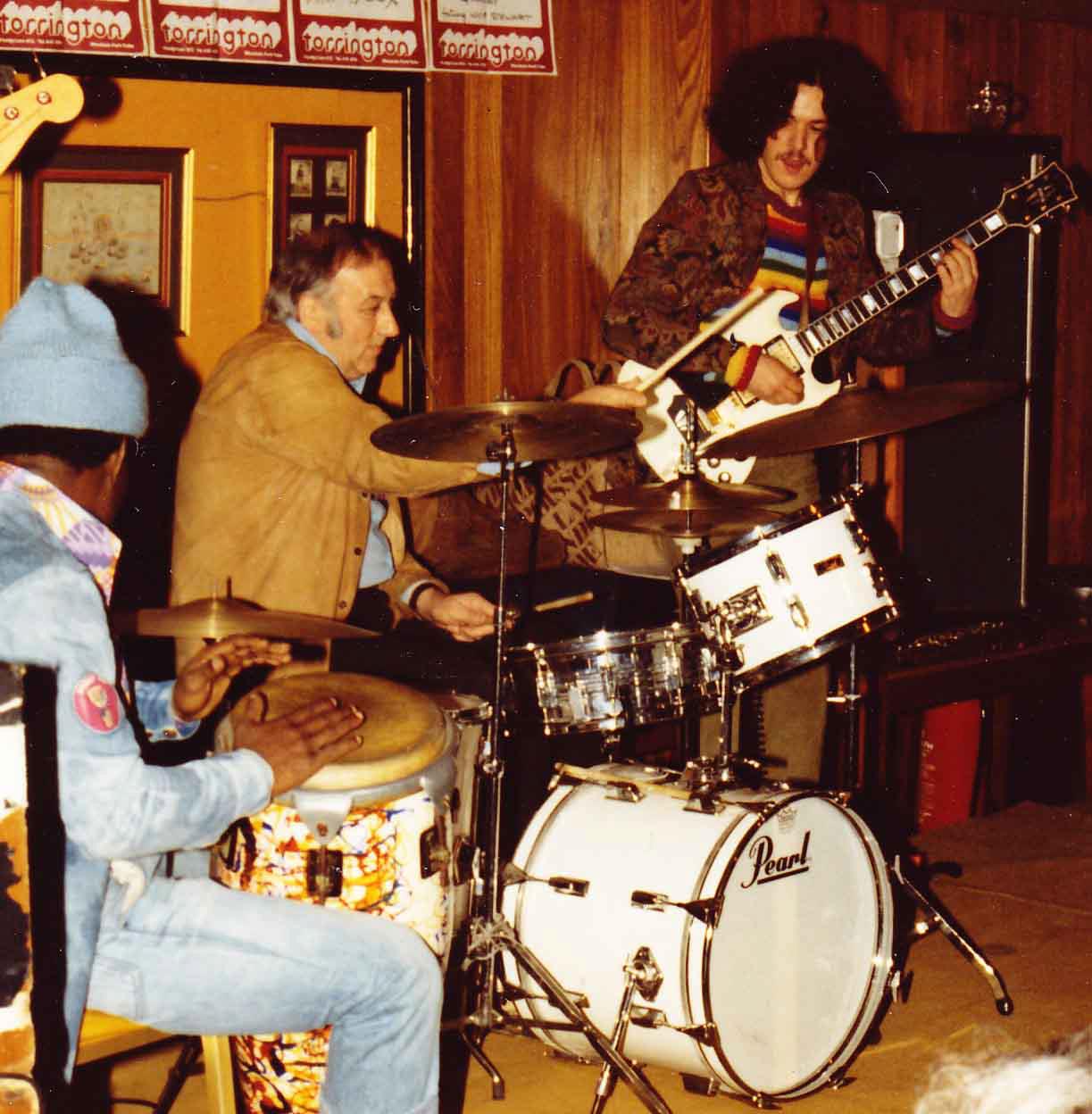 You still make music today, posting new material regularly on your YouTube channel and you teach guitar in the North-West London area. Could you tell us more?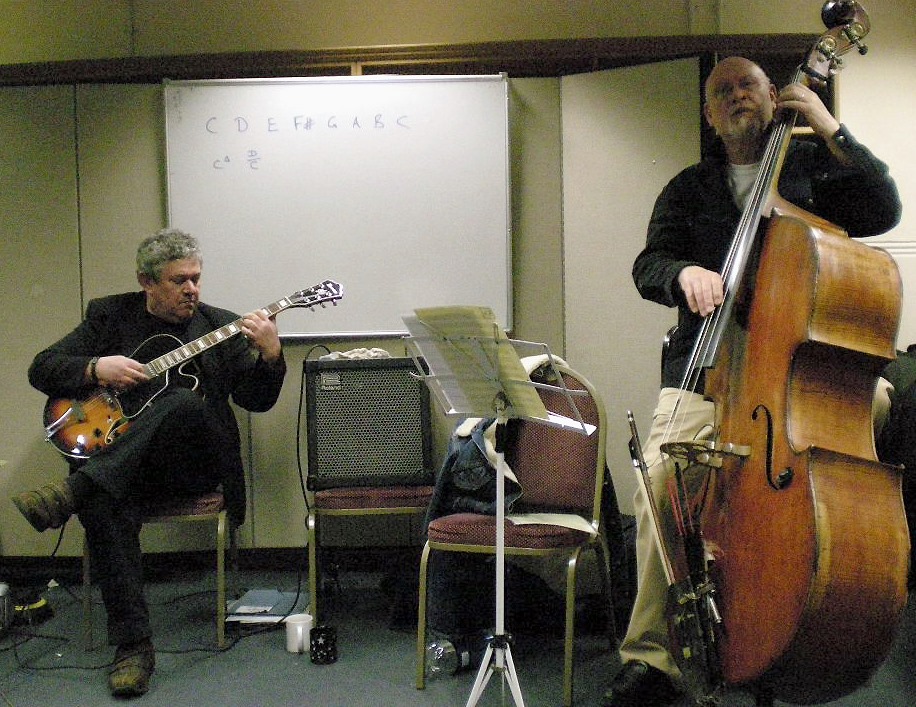 I've got a studio set up in my house where I use Cubase Advanced Music Production Software. There is a MIDI workstation which has hundreds of samples and Cubase also has a load of VST plug-ins. Vocals were previously recorded next door in the bathroom but the problem there was that you get reverb on the track and once it's recorded you can't get rid of it, so I've just converted the attic into a vocal booth. For many years I wrote loads of tunes and songs but I never had the facilities to record them. Now I have the studio here I am going through all my old manuscripts and sorting out stuff to record – that is if it's good enough to be worth recording. Had Jody Grind kept going then some of these pieces might have featured on follow-up albums. Eventually, I will be producing my own solo album of mainly guitar based instrumentals, but at the moment I am producing a couple of solo artistes who are singers. As you know I also have a limited number of private students who I teach guitar, bass guitar and Music Information Technology.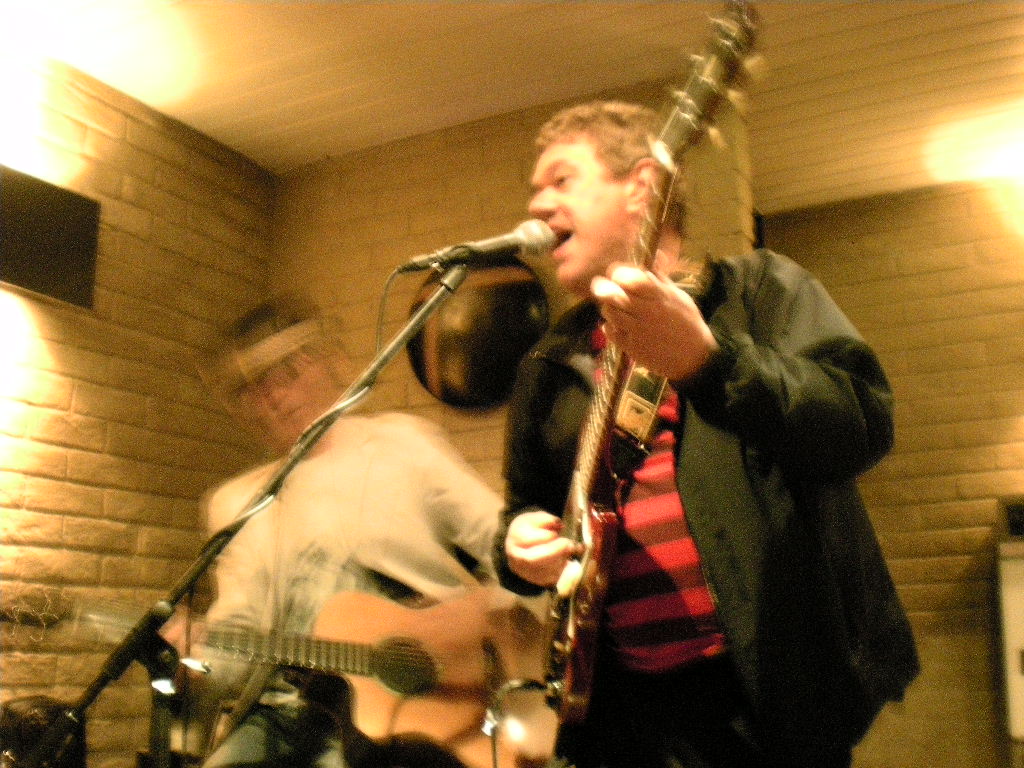 The last word is yours, Bernie! Thank you so much for your time. Would you like to say anything to the Jody Grind fans out there on the web?
To all Jody Grind fans I would say that it must have been a disappointment that the band broke up before it had really started to take off, but I would still like to thank you all for supporting us while we were still going. So my best wishes go out to all of you.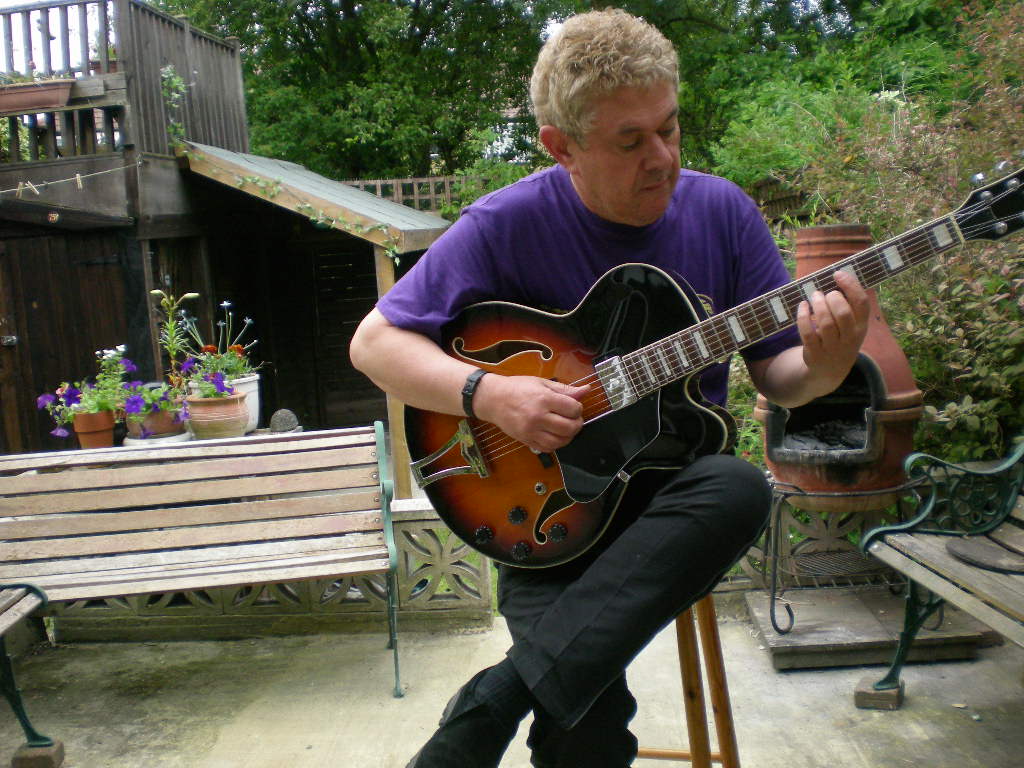 For further reading on Bernie's musical career, with a particular emphasis on Patto, I urge everyone to read Barry Monks' excellent interview here.
– Sébastien Métens