Ginhouse interview
Ginhouse were a trio from Newcastle consisting of Stewart Burlison (bass, vocals), Geoff Sharkey (guitar, vocals) and David Whitaker (drums). They only recorded one album.
---
Hello Geoff and a warm welcome to It's Psychedelic Baby Magazine. I should start off by saying thank you so much for taking the time to tell us about Ginhouse and the making of the band's now highly sought-after self-titled LP, released in 1971.
Before we get straight into the subject at hand, allow me, if you will, to ask you about your first encounter with music. When did you first pick up a guitar and what bands really influenced you early on and made you want to become a musician?
Listening to Radio Luxembourg on a tinny trannie in my bedroom, aged about 9 and loving the music. I remember creating a poster for my imaginary band "Danny & the Demons". I asked for a guitar for Christmas when I was 10 and was disappointed when I got a plastic Elvis guitar with multi-coloured strings! Dad sussed and bought me a real one which was bigger than me! I loved it and with My Bert Weedon "play in a day", I was off. Passed that guitar on many moons later to drummer Mick Underwood, but that's another story.
Influences: Skiffle, Elvis, Ray Charles, The Shadows, The Beatles, later – Wes Montgomery, Kenny Burrell, Andrés Segovia, Django Reinhardt, Stephan Grappelli, later Frank Zappa, Paul Simon, Steely Dan, Eagles, Little Feat…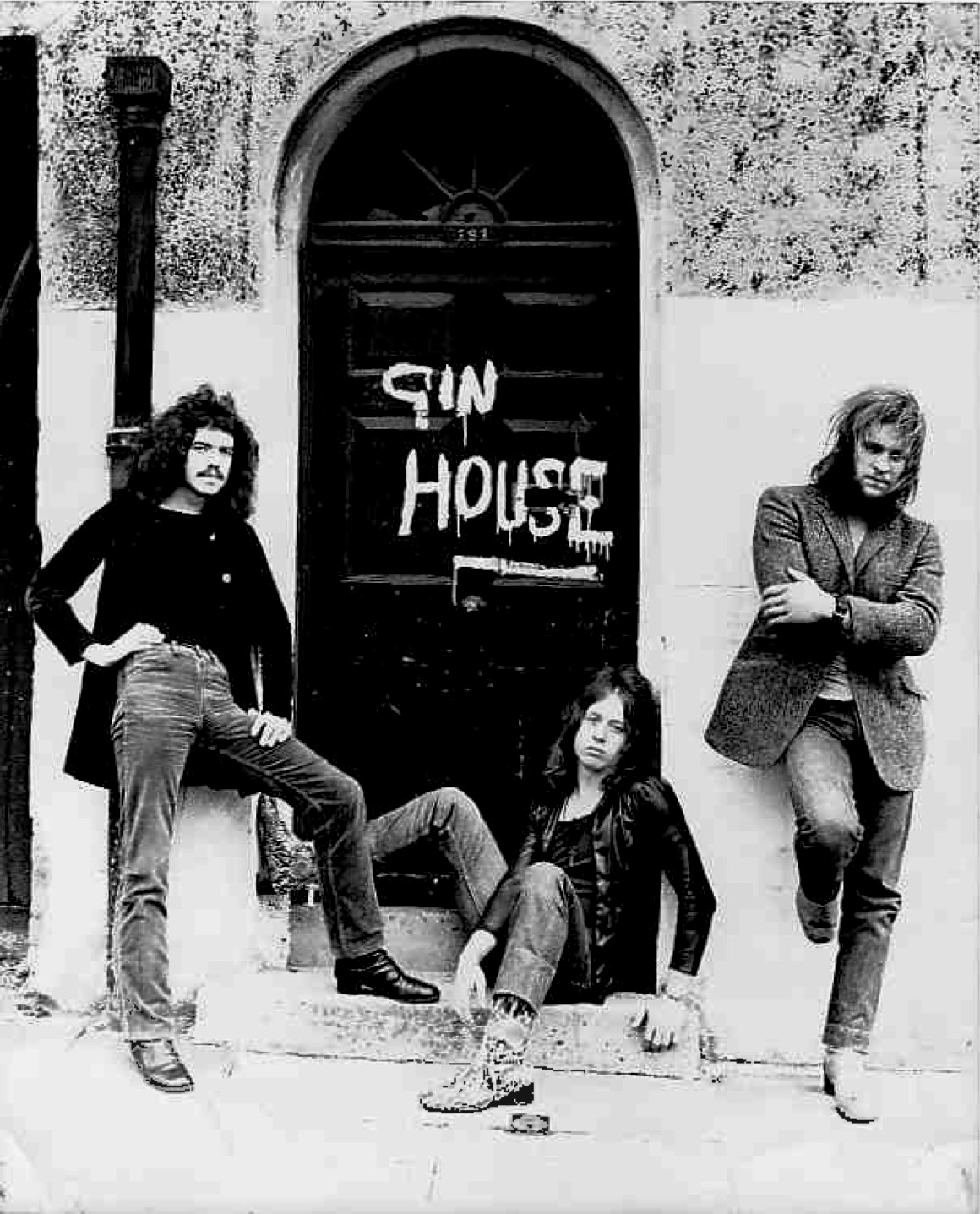 The band Ginhouse formed in Newcastle from the ashes of local band Household, with Stewart Burlison on bass, David Whitaker on drums and yourself on lead guitar (sharing vocal duties with Stewart). Could you tell our readers a bit about how you three ended up playing together under the name "Ginhouse"? What bands were you involved in prior to the formation of Ginhouse?
There were many good bands in Newcastle around that time. We would meet up after gigs at The Wimpy place opposite Central station or The Quay Club down by the Tyne. I had played in lots of local bands, The Hipsters (aged 12) who appeared on telly with Marianne Faithful, big deal back then, got loads of Working Mens Club gigs of the back of that – TV stars! Then came The Antics, The Heard, The Lusika State Group, a very successful local band with a couple of guys who went on to be part of "Geordie" with Brian Johnson of AC/DC who lived down the road from me, by now I was ready to play more interesting material, I was really into jazz, chords, scales, and technique, ready to take on the world (well I was sixteen!).
Stu & Dave had played together and when they approached me at the Quay club to join with them it seemed right and straight off there was good chemistry. We jammed a lot and gigged strongly doing covers, we all liked the same material, Cream, Hendrix, Fleetwood Mac, BB King. We had all gig intensively and wanted to do something different and use lots of chords, time changes, melodys and harmonies, the unexpected so people were always taken on a helter skelter ride. I always loved chords and liked to play different styles so Ginhouse was the perfect vehicle with no boundaries.
Who came up with the name "Ginhouse" and what was the thought-process behind choosing it?
Stu & Dave (Bass and Drums) were in a band called "Household" and we were aware of a track called "Ginhouse Blues", so we nicked Ginhouse for a name as we were all into blues and jazz at the time.
"David Bowie played Major Tom solo, what a support!!"
You had a reputation as being a formidable live act. Do you have any memories of playing live and touring that you wish to share? For the fellow guitar players reading this, could you tell us what gear you used?
We enjoyed live work and everyone pulled their weight, it was a real three piece with everyone doing their bit. Arrangements were tight and constantly changing, jazz influences were always present but heavy! Back then you got to play with all the top bands, Deep Purple, Jethro Tull, Fleetwood Mac, Free, BB King, Yes, Aysley Dunbar Retaliation, Thin Lizzy, The Who, Black Sabbath, David Bowie and loads more so you had to be good!
Tales Before we developed our own style I heard "Albatross" so I learnt it, told the guys how it went and we did it at The Mayfair in Newcastle when we were supporting, guess who "Fleetwood Mac", I still don't believe we did that!
At Maidstone College we were on the same bill as "Yes" they had just replaced their guitarist with Steve Howe, Bill Bruford said "Enjoyed your set guys" as they were going on and I said "Oh good luck, hope you make it with the new guy" They did and I'm a prat! They were a great band, remember supporting them at The Argus Butterfly in Peterlee.
Supporting The Who at Redcar Jazz Club (a lovely regular gig), just as we were arriving the van broke down and we had to push it past the long queue of people waiting, no way could we look cool!
Played Table football with Eric Clapton and Steve Winwood at Island Studios, at least I can say I played with Eric Clapton!
Gearwise, Guitar – I used an old Sunburst Fender Strat that I spotted in a Junk shop in Jarrow with my Dad, I was about 13 years old but I knew what it was because I already wanted one. The frets were shot but we bought it for £32 10s old money, my dad replaced the frets, clever man and it was a beaut.
Amp – A beige Vox AC30 with blue speakers, I bought for £50 which I still use and it has never let me down. I have used all sorts of amps, Fender, Peavy, Marshall, blown speakers etc but the Vox trucks on. Richie Blackmore and Joe Walsh wanted to buy it so I thought, if they want it, must be good and it has been.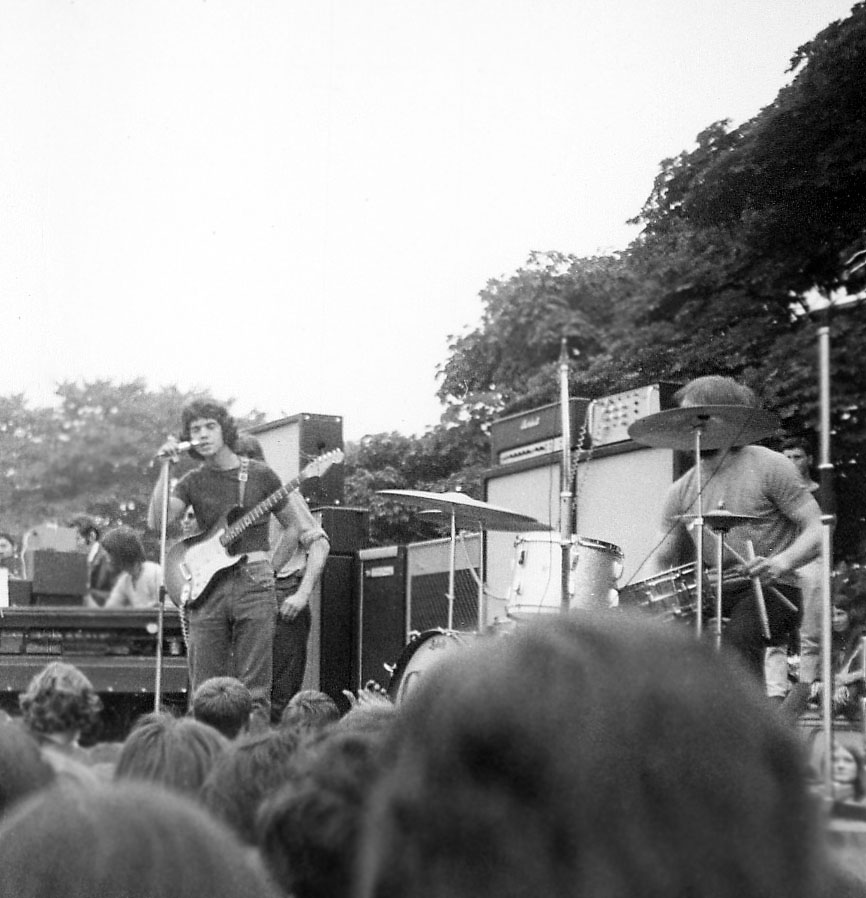 You were signed to the B&C label in the UK, with a release in Germany under the Philips label. Am in right in thinking that this was your first time in a studio? Could you tell us about how you got signed by B&C and how the recording process panned out? Did you already have all the songs worked out before heading into the studio?
We had worked in Focus Studio a demo studio in Wallesend and done some recording with Alan Price who I worked with later on in a solo capacity. We won The Melody Maker Battle of the Band competition at The Lyceum (London) in 1970 sponsored by Newcastle University. David Bowie played Major Tom solo, what a support! As a prize we were offered a deal with Decca but decided to go with Air London, record the album and then sell it, B&C came into the frame. Abbey Road was a dream and the album was what the band did live but not as ballsy or raw. All the arrangements were as we performed live and were what made it fun and challenging to play as a three piece. Anders Hendrikson added any keyboards needed and had just finished the "Quatermass" album (Brilliant) so was soaked in keyboard inspiration!
"Improvisation is essential."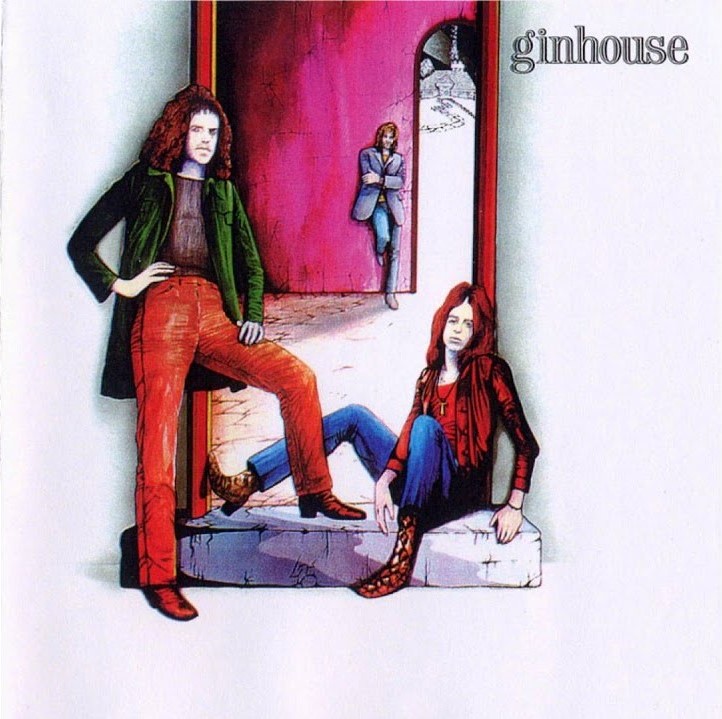 Could you give us a brief breakdown of each song and your thoughts on each, in particular detailing the composition process?
Jamming was a major part of our rehearsals so anything went and everyone had space to explore their instrument and contribute with feel and dynamics so all was maximised. This was the joy of this musical period which seems to have been lost over the "studio years". Improvisation is essential. All songs and chord structures came quite easily as I was always looking for the unusual and unsettling so it was edgey but the vocals had to flow over the top easily and the lyrics were always full of imagery, a legacy from my love of literature and composition at school. Everyone was tuned in and ready to go.
Tyne God – Inspired by the statue at the Civic Centre in Newcastle and times I had spent down by the Tyne on cold misty mornings. You could see the river from my house. The start had to be slow and evocative, over lapping feel, hence the answering phrases, building up to a working day then quite frantic loads of time changes and feels, then back to relaxed.
I Cannot Understand – I wanted this to be a jazzy feel then more urgent and desperate for the chorus. Good live opening number.
The Journey – Newcastle Central Station, it was where everyone met and the starting point, a great station cold, windy and a lovely steel framework, lots of imagery. The journey south, the old 1st class carraiges, sliding doors and windows, conversations, excitement, slow fast build- ups then abstract, thoughtful wandering away at the end.
Portrait Picture – Wrote the lyric first, chilled start then dramatic chords. Had a vision of this framed picture seeing everything in life happen but unable to do anything so kind of frustrated, frantic solo then back to reflection, touched of Aidrian Grey bit demonic then sweet again.
Fair Stood The Wind – Found the bass riff on piano, then built up the words. I was into abstract images and liked the simple repeation, then the build up to the storm, quite dramatic.
And I Love Her – The first song I decided to completely re-arrange. I loved the song in the Beatles black and white "Hard days night" movie, dark and moody but light also. I wanted it to work live and have light and shade but lots of drama
Life – Tight rolling start then drive with colourful words and an observers view on life. The words were random thoughts of world events and pictures with the minstral as the centre
The Morning After – A very 'Who' influenced start, intense feel, again driving and punchy. I remember I wanted the chorus to be memorable. The title is self explanatory. This didn't come across as well on record as it did live.
The House – This one I wrote the lyrics at school with a very clear image of the whole thing. The chords and shape came easily, then the dramatic middle section, all time changes and that bass riff and floating guitar, back to the story, liked the jazzy end
Sun In The Bottle – Liked the title then let random lyrics fall into place The end was just a nice discordant jam, good way to end me hinks!.
I'd like to ask you about the cover of the LP, if I may. I absolutely love that hand-drawn, sketched picture of you three on the front with that cottage in the gatefold in which to slide to LP. Did the band have any input in its design and what were your thoughts on the cover?
The drawing was based on a photo we had taken at a derelict house down by the Thames, and we liked the approach as I was a former fine art student it felt appropriate! We always wanted a double gatefold, that's when albums were a joy to own.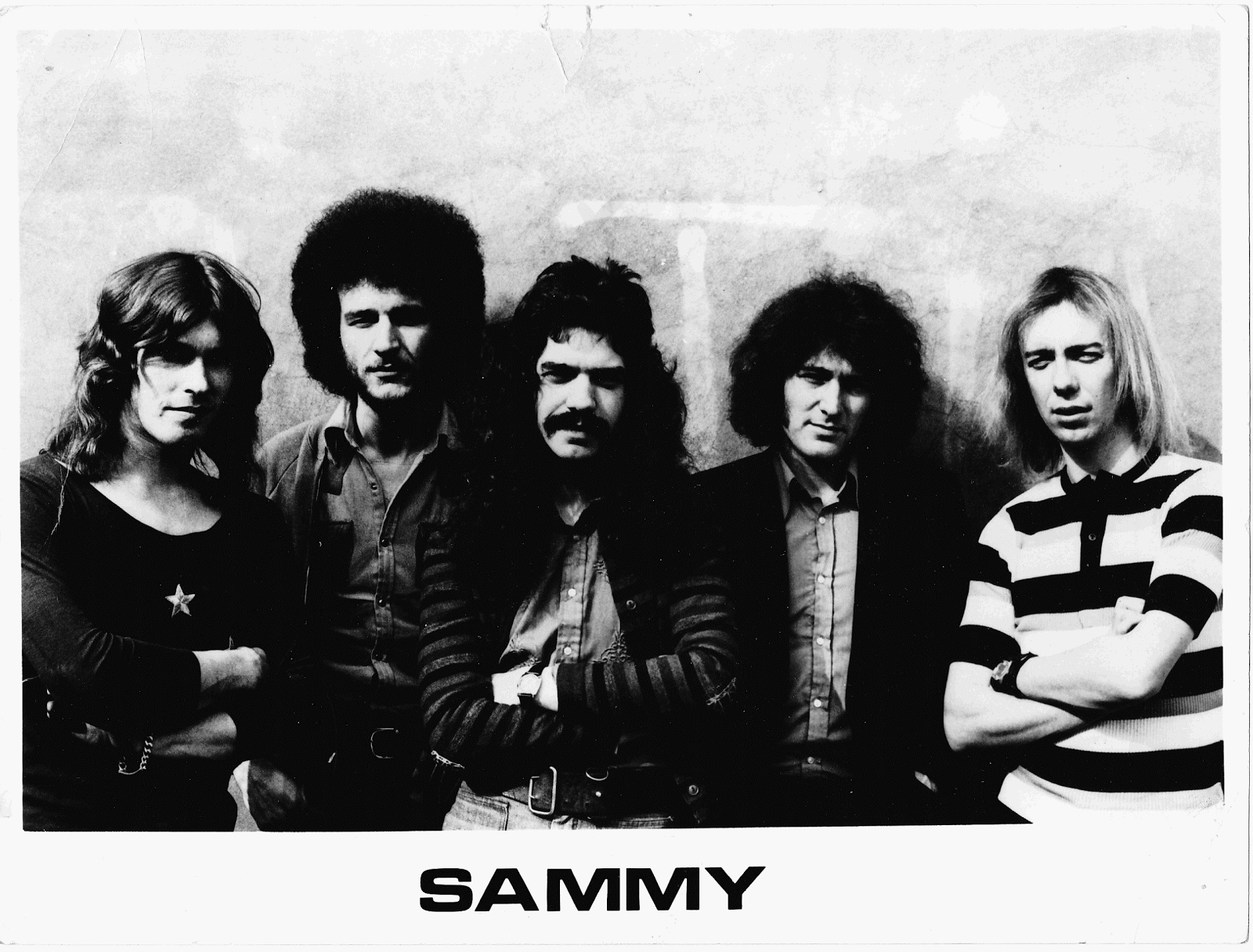 By 1972, you were playing in a new outfit called Sammy. Could you tell us how and why Ginhouse disbanded after the album was released in 1971?
Management problems and money, we had to return to Newcastle and the fire had gone. I totally believed in Ginhouse, it was honest and real but things move on and I wanted to explore new challenges. I had stood in for "Steamhammer" and "Quatermass" when I was in London and drummer Mick Underwood rang and asked if I was interested in a band with Paul Rogers out of "Free", no brainer!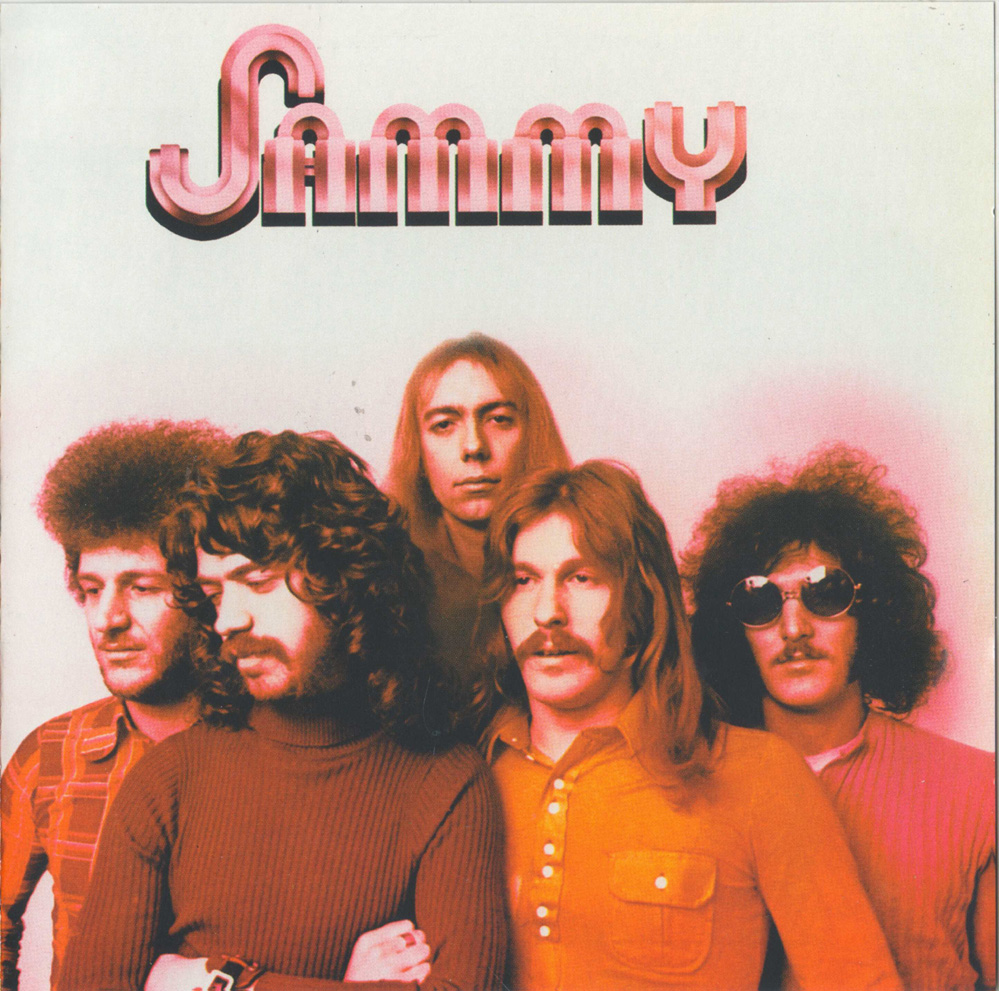 This evolved into a band with me on guitar and vocals and a line up of names. Ian Gillan produced some of the tracks and Matin Rushent, recorded in a two weeks if I remember right.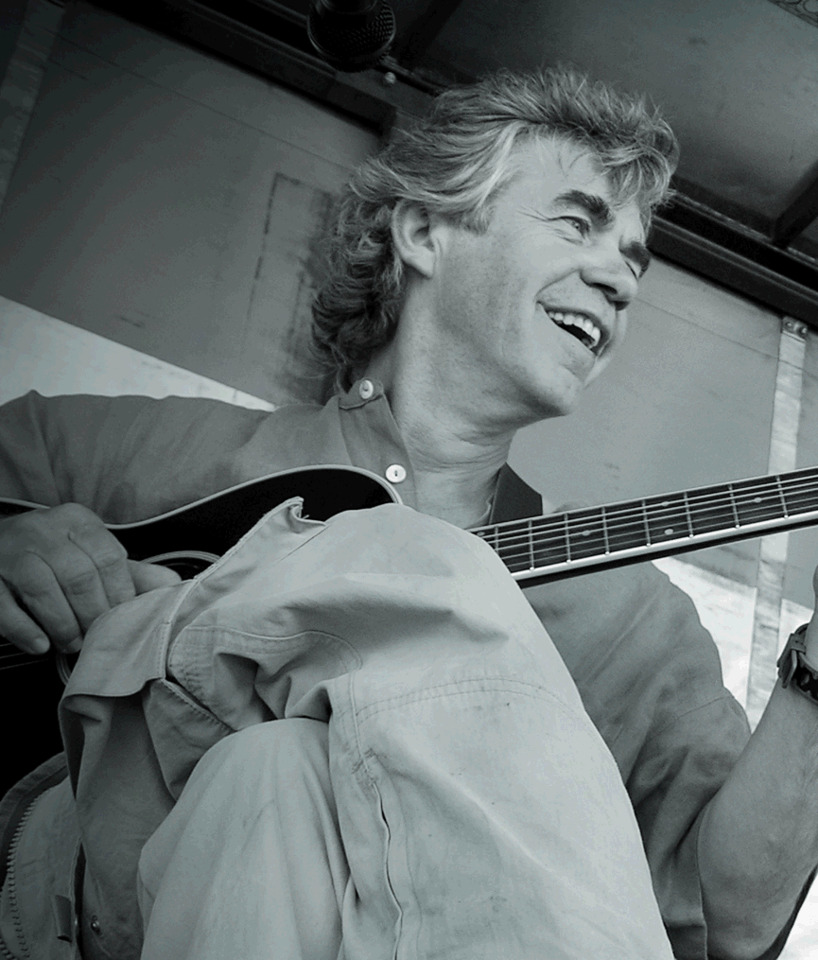 You're still playing and recording music today. Could you tell our readers about your current musical endeavours?
A variety of bands, tours, albums and sessions followed, Sammy, Strapps, Brand X, Cameron Macintosh Musical, Alibi, a really good band with Charlie Morgan (Elton John), Nick Graham(Atomic Rooster), Mark Fisher, album produced by Chris Rea (borrowed a few of his guitars), Tom Robinson, Acrobat (Doug Boyle, Chris Blackwell both later played with Robert Plant), Natasha England album (songwriting and playing most instruments). Made a Limited edition CD for Great Ormond Street to raise funds for a life support machine, a privilege and a success. I have been gigging solidly, mostly solo acoustic and vocals. I have two daughters Megan and Brooke and they have sung since they were kids. Brooke has made it her career and she is a great singer and songwriter, we played together for a few years, she has now has spread her wings and faithfully follows her chosen path with her integrity in tact, what more could I ask. Check out her latest album. Meanwhile I am currently working on a solo album of originals played live in the studio, it is still the buzz!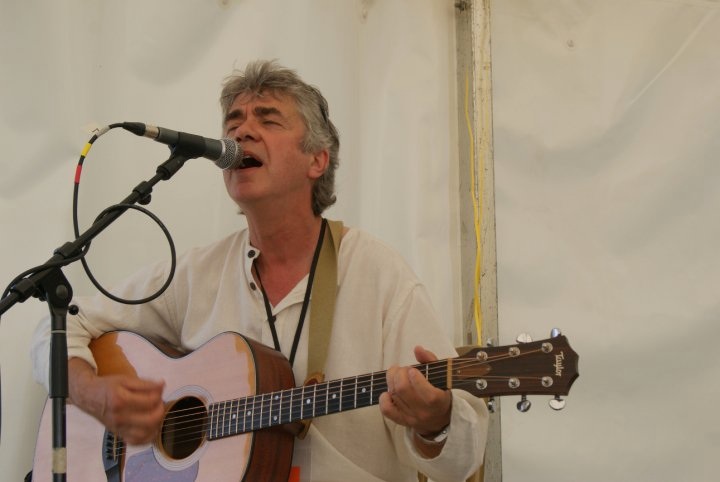 Thank you again, Geoff, for granting us this interview! Is there anything you'd like to say to all the Ginhouse fans out there?
Glad you enjoy the music, it was great to be part of, it was exciting, innovative, and right for the time, it was natural, spontaneous and a collaboration of like-minded musicians. That is what music is all about and I enjoy playing today as much I did then, bit more chilled and acoustic now!. Music nourishes the soul and the journey goes on.
p.s. I have lots of guitars now and I love my Taylor (Play a lot of piano too!) and am blessed to still make a living in music.
– Sébastien Métens