Nebula interview with Tom Davies
The band has come full circle by returning to Tee Pee Records to release their new album Heavy Psych.
---
Hi Tom, how are you? Thank you very much for taking your time.
Tom Davies: Thank you and it's my pleasure.
Were you in any bands before forming Nebula?
Nothing really noteworthy. I played around a lot with friends and… A lot of songs were written over the years and a lot of demo's recorded too. Maybe they'll see the light of the day sometime.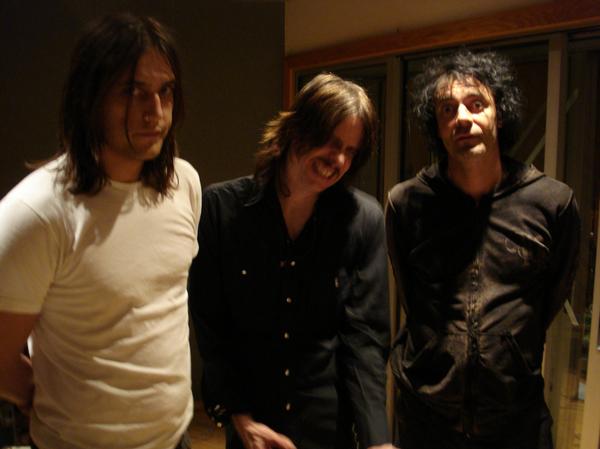 You joined the band during Atomic Ritual album in 2003.
Actually let me correct you there… I didn't actually start playing with Nebula officially until august 2004. Atomic Ritual had already been recorded and Nebula had toured the record twice before I started.
I had worked for Nebula as a stage/guitar tech since early 2000 and they used to take me on tour wherever they went.
They'd flown me out in January 2004 for a tour with Clutch, Mastadon & The Hidden Hand and introduced me to a girl before the tour started while I was in LA. Anyway after the tour was done and I'd gone back to the UK, I came back out to LA to see if if was going to go anywhere with this girl Pamela I'd met. Eddie and myself were messing around at the rehearsal space one night with him on drums and me on guitar and we started jamming Nebula songs.
Eddie and Ruben were looking for a bass player after the departure of Mark Abshire, just prior to Atomic Ritual. They'd tried out a few people – Isaiah Mitchell from Earthless was one but nothing had clicked.
I'd already traveled with the guys for a few years and we knew we got on so Ruben came down a few nights later and we went through a bunch of songs.
I think I got about 3 or 4 rehearsals before we had a show down in Long Beach with High on Fire.
I had to fly back to the UK the next day due to my visa, and returned 2 weeks later for a couple more rehearsals before heading out for a full US/Canada tour.
Where was Atomic Ritual recorded?
They recorded with Chris Goss out in the desert at Joshua Tree.
Apollo followed…
Apollo was a funny one, that was recorded at Hollywood Sound. We were working with long time Ramones engineer/producer Daniel Rey. I'll never forget him saying, "you guys are trying to make a 2 month record in 2 weeks." We worked hard on that record, there were many layers and occasionally we clashed with Daniel basically because of different mentalities… west coast psych heads and an east coast punk rocker. I was going through immigration issues too coming from the UK so there was a lot of turmoil and change going on but it all worked out in the end. We had a record we were proud of. Recording a record is like giving birth, it can sometimes be a slow painful process.
I'm sure you have some crazy stories to share from being on tour.
… Er yes. Lots, many I wouldn't want to re-tell to protect the guilty!
I'm sure we haven't done anything that's not already been done before by our predecessors. Lets see…
After we played a festival in Tromso, Norway – right up there in the arctic circle. We missed our flight out of there, no big deal if it had been a big city, but the trouble was there were only 2 flights a day and we had a schedule to keep. So it was a bit like that John Candy movie Planes, Trains & Automobiles. Literally we had to take a slow train for hours through the fjords. I got a great picture of a sign in the middle of nowhere that said, "You are now leaving the Arctic Circle". We then had to catch taxi cabs, and eventually a couple of planes. All of this with our bags and gear! What a come down after we'd just played with Iggy & The Stooges the day previously. I wouldn't change it though. That train ride was quite a memorable experience.
Heavy Psych is your last release, what happened next?
Well Rob Oswald (Mondo Generator/Karma To Burn) had recently joined us on drums and we went into the studio (The Pass) to record a bunch of songs we had. I think we recorded about 13 or 14 basic songs, and went from there.
We initially decided to put together a limited edition digipack cd EP to introduce Rob and to sell exclusively on tour to the fans who came out to the shows.
Tee Pee Records who originally put out the 1st Nebula E.P Let it Burn approached us and wanted to release it as a full length with more songs. So we returned to the studio with Matt Lynch (Snail) and finished off a few more songs. Tee Pee then re-released it on cd/vinyl/digital.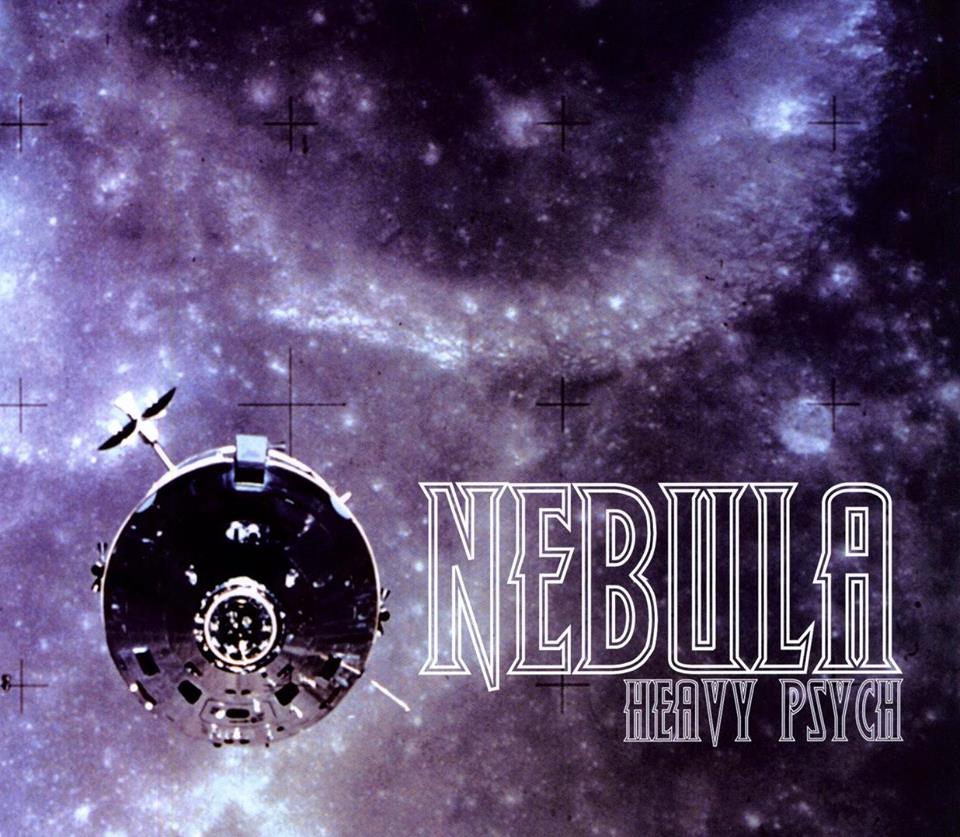 May I ask why did you disbanded and is there any hope to get back together again?
Simply… We'd had 3 drummers quit in a 6 month period and Eddie was headed down a road I didn't want to travel down. There's no hard feelings, I see him around a lot. As for Nebula, never say never. I love Nebula and everyone that's been involved in the band. I'm sure Nebula will return when the time is right.
What are you doing these days?
I'm keeping myself busy and out of trouble. I engineered/produced a song with a good friend of mine Bron Tieman (Crooked Cowboy & The Freshwater Indians) for The Dolly Rocker Movement's contribution to the Sky Saxon Tribute Record. They did "You Gotta Ride". I've been playing with LA based psych/shoegaze/droners Lantvrn for the past 18 months. We are currently recording a full length which looks like it will probably come out on No Alliance – Tony Presidio's (Tee Pee Records founder) new label in sometime this year… And yes on vinyl too.
I'm also busy with my psych project The 4th Order. It's basically me and some friends/peers. There'll be a few familiar faces to people. Mark Abshire (original Nebula/Fu Manchu bassist), Joe Hoare (Orange Goblin), Hunter Perrin (John Fogerty Band) amongst others are all contributing to the record. It's a psych record. Right up your readers alley! The record will probably surface sometime in the latter part of 2012. I plan to release a AA Side single before that. There are about 3 songs recorded so far. It's being recorded at my studio at home in Los Angeles… I've just recently started playing with my old Nebula bandmate Ruben Romano, he's reprised his post nebula band The Freeks. Hari Hassin from Roadsaw is on drums and Jonathon Hall from Backbiter on guitar. We played a small show here in LA a month or so ago with Mike Watt.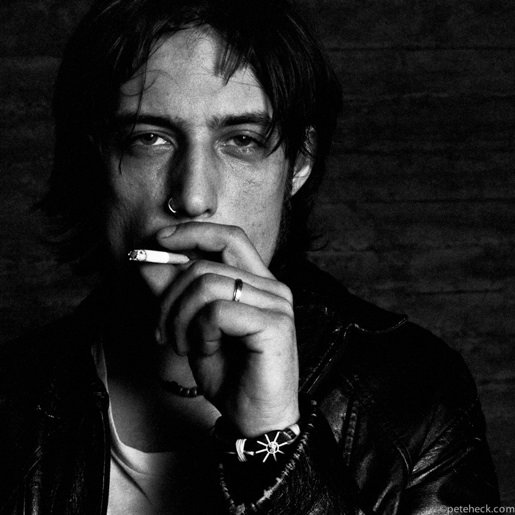 Would you like to send a message to the readers of It's Psychedelic Baby Magazine?
Thanks for taking time out to read this, and don't ever stop listening and discovering all these outstanding bands, old and new.
And watch this space!
– Klemen Breznikar