The Litter, White Lightning & Lightning interview with Tom "Zippy" Caplan
The Litter was an American psychedelic rock band, formed in 1966 in Minneapolis, Minnesota. They are best remembered for their 1967 debut single, "Action Woman". The group recorded three albums in the late 1960s before disbanding, but would re-unite in 1990, 1992, and again in 1998, when they recorded a new studio album consisting of both old and new material.
---
Who were your major influences?
Tom "Zippy" Caplan: I was born in St. Paul Minnesota. My early influences were The Ventures in particular, Duane Eddy, Lonnie Mack, The Beatles and just plain good old Rock and Roll in general. By the late 60's, I was very heavily influenced by Quicksilver Messenger Service, Cream, Led Zeppelin, Johnny Winter who I was luck enough to become friends with, and B.B. King.
Were you or others in any bands before The Litter? I know The Tabs and The Victors are a pre-Litter bands.
Not back then but the Victors did have some early recordings. I started off in an Instrumental band called The Uniques and then was in a band called The Continentals for a short period of time before I formed The Escapades in 1965, which was a British influenced group doing Beatles, Stones, The Searchers etc. Our first gig, we opened for Chuck Beery here in Minneapolis. From there I joined The Accents which was more a blues and R&B group before finally moving to California to do studio work. When I came back to Minneapolis in 1967, I joined The Litter. In late 1968 after The Litter completed filming our performance in the movie Medium Cool, I left the group to follow my passion at the time which was to form a 3 piece power trio. We called it White Lightning and later shortened the name to just Lightning when we released our first album.
Can you elaborate the formation of The Litter?
The Litter was already a playing band when I joined. The original Guitar player Bill Strandlof was actually a friend of mine but he wanted to get into a group with more harmonies. Something on the order of The Hollies so he quit the Litter in 1967. Just around the time I came back from LA. The story I heard was Jim Kane, the bass player wanted to call the group The Litter after seeing a bunch of puppies nursing on their mother, but the name became associated with garbage fairly quick because of the raw music we played and I guess we never set the record straight on that so when the time came to name the 2nd album I came up with $100 Fine and the connection to litter and garbage was there for good.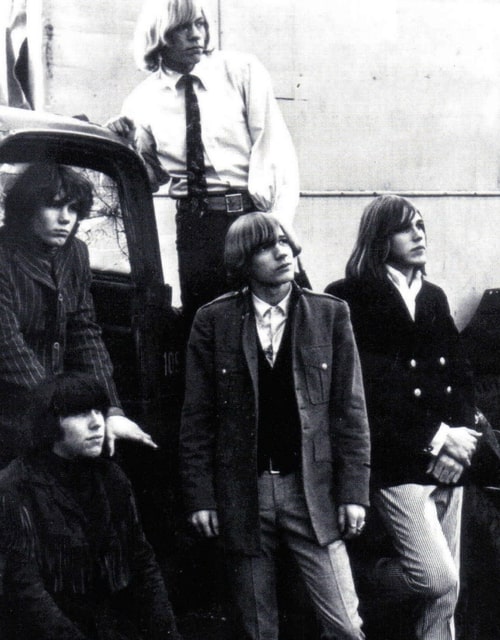 What was the scene back then in your town?
Tons of local groups, most of them making local records that would make the charts here in town. Lots of gigs back then but The Litter broke out of that scene after we did a couple of club gigs in Chicago. We were so well received there that we eventually wound up playing there more than in Minneapolis and for a while people thought the group was from Chicago. Played a lot big shows there at the Electric Theatre and the Aragon ballroom with everyone from The Animals and The Byrds to Jethro Tull and many more.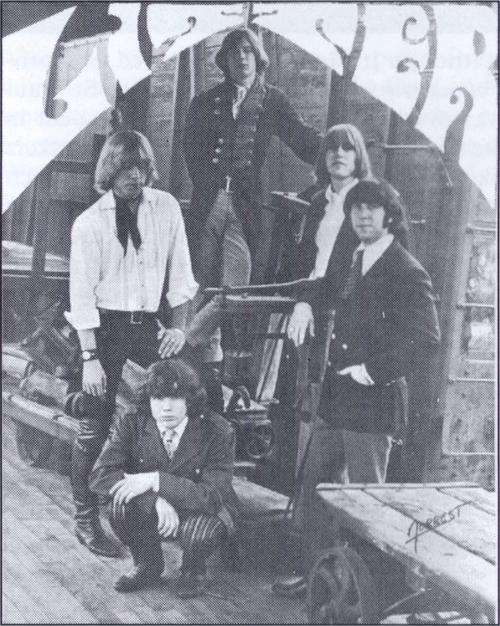 How did you get signed up with Scotty Records?
Warren Kendrick was a friend of Jim Kane's and was a good guitar and keyboard player in his own right – he was also a good songwriter and an electronic math genius. He came up with the phasing technique used on our 2nd album many months before the Small Faces came out with "Itchykoo Park". Anyway after he lost the use of his left arm from some weird medical condition he turned to producing and managing and signed the group to record "Action Woman" and the first album Distortions – a great guy.
You started recording Distortions. Would you like to tell me where did you record it and what are some of the strongest memories from producing and releasing this LP?
We recorded it at Dove studios in Minneapolis where at the time most groups recorded. I don't remember a whole lot about those sessions except that we pretty much played everything live unlike the way it's done today where you lay down a basic track first to get the drums and bass and then basically overdub everything else, but of course back then we were only dealing with 3 and 4 track equipment. It was crude in a way but the end results speak for themselves. I think that raw and less than perfect recording is part of what makes those early albums so desirable today.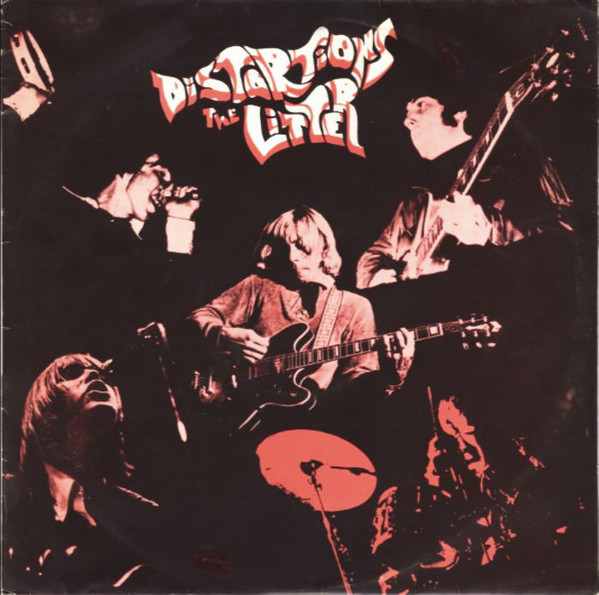 You released two more albums $100 Fine and Emerge.
Actually I wasn't on Emerge. That album was recorded after I left The Litter to form White Lightning so I can't really tell you anything about it. $100 Fine was partially recorded in Texas at Ray Ruff's studio. Ray was a good guy and knew Warren Kendrick. He'd worked with some National artists like Them and J. Frank Wilson among others and had us record "Angelica" for J. Frank. It didn't make the album but was set to be released as a single with J. Frank singing the lead vocal but the Bobby Goldsboro song "Honey "came out first and was such a big hit and so much in the same style as "Angelica", that Ray Ruff never released it. It is a Bonus track however on the CD re-issue of $100 Fine, which along with all of the other 4 Litter albums are still available on line and in specialty stores.
Who did the cover artwork?
Distortions was just a photo of the group playing live somewhere and Kendrick had each guy in the band cut out of the picture separately and placed on the front cover. $100 Fine was a picture of Tom Murray's bass drum blown up so big all you can see are the dots that make up the photo.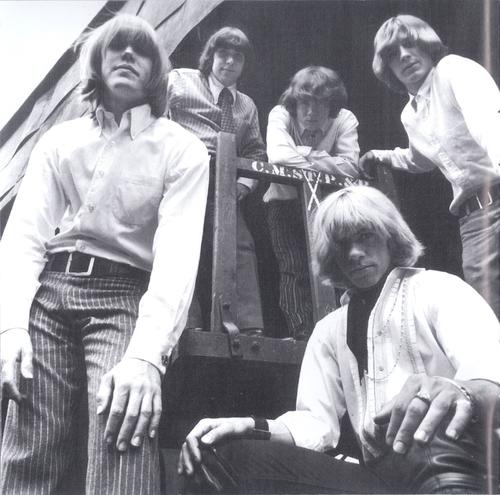 Where was your touring territory?
We played a lot of shows in Chicago, Minnesota, Iowa and around the Mid-West but we eventually played in New York and LA with groups like Mountain and The Iron Butterfly and finally went to Canada for some shows. Not a lot of crazy stories to tell you as that was really a long time ago and we were on the road constantly so things kind of blurred together after a while.
"A lot of people thought it was a new Cream record"
Around 1968 you started a new band called White Lightning.
Warren Kendrick wrote "Of Paupers and Poets" specifically for us but when he played it for us it was really bubble gum sounding so we changed it around to fit the power trio sound and that worked great. A lot of people thought it was a new Cream record, actually Atco was Cream's label and they picked it up and released it after it made the charts in Minneapolis but it was originally on Kendrick's Hexagon label. Woody Woodrich (bass player for White Lightning) and I wrote the back side William and a few years ago that song came in at #44 on the Rock and Roll Hall of Fame's list of the all time 100 best Psychedelic songs.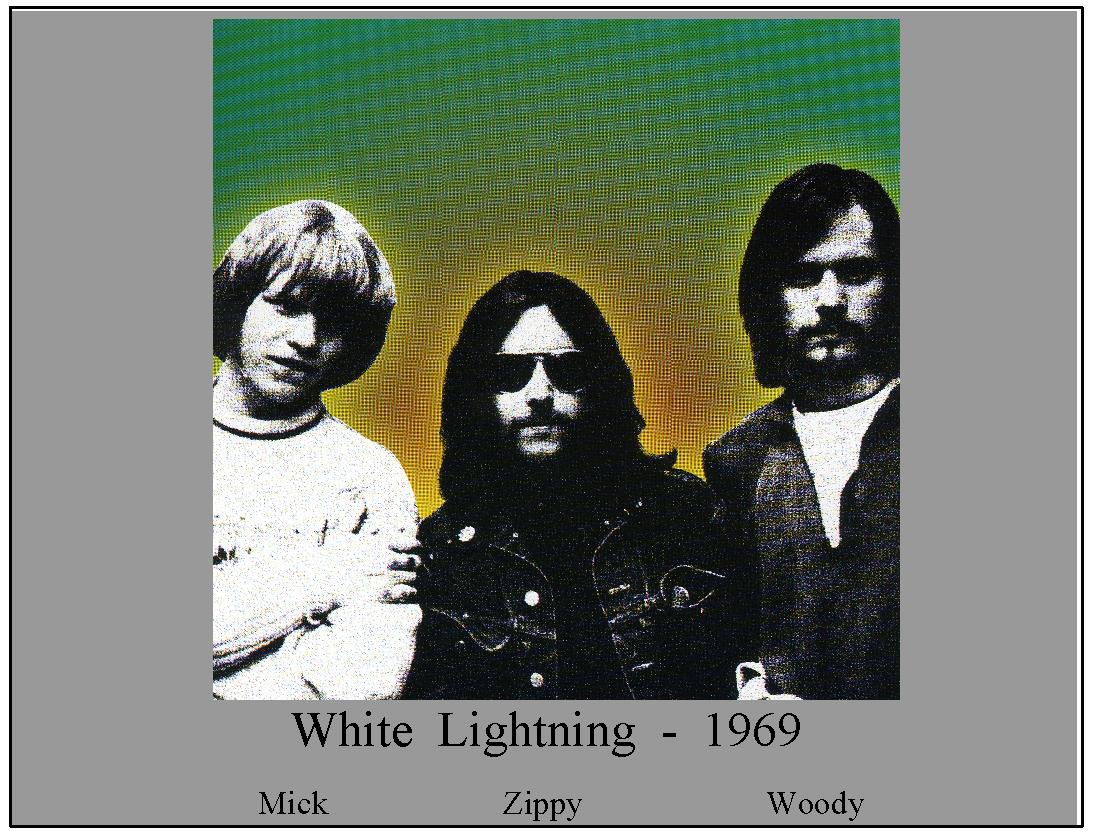 You recorded many other things with White Lightning that were released in the late 90's. "Prelude to Opus IV" is amazing. 
Most of the songs White Lightning played were originals and all of our early recordings were done at Warren Kendrick's "Lake Street" studio except for the single you mentioned none of the other tracks were released until the late 90's on vinyl by American Sound and shortly after on CD by Arf Arf records out of Boston. The Lightning album was recorded at Sound 80 studios in Minneapolis and was released Nationally in 1970. We did extensive touring to promote that record and played all over the US opening for groups like The Amboy Dukes, Jethro Tull and many others.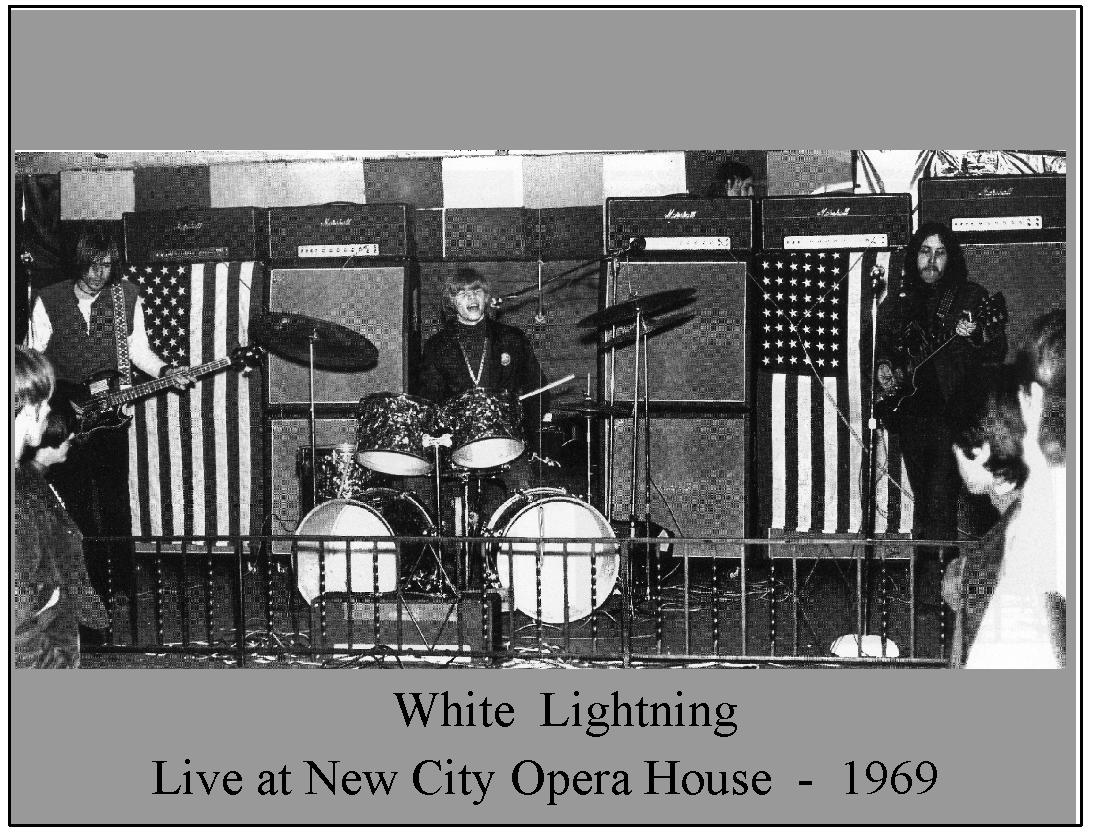 Woody and I wrote "Prelude to Opus IV"—I'm glad you like it. You might also like the Instrumental version of it I just wrote for my current group The Surf Dawgs. It's re-named "Lightning Guitars" in homage to my old group. It will be on The Surf Dawgs 5th album which will be released sometime later this year or early 2013. All 4 of our other albums are available on Amazon and iTunes in case anyone would like to check them out.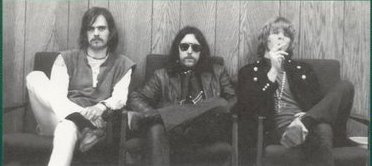 Lightning followed with a release on P.I.R. label.
This album was a little tough to make in my opinion as I think it had too many chefs and not enough cooks. In other words too many people trying to produce the thing – the label and management both should have just let the band do what it did best – write and play the material. They could have had input after the fact during the mix-down sessions. Because of all the people getting involved there were too many disagreements on some of the songs as to how they should be payed and recorded. I would love to be able to re-mix and re-master that record as I think it really suffered from over producing.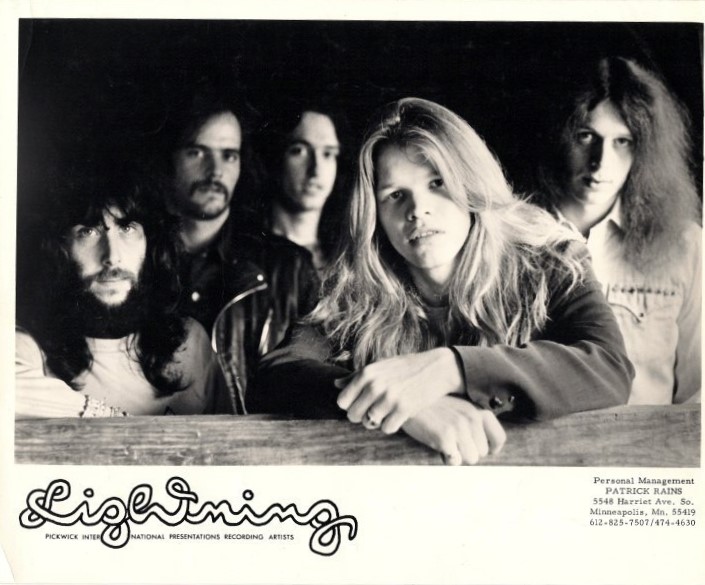 What kind of equipment did you use?
I played a Gibson SG Standard in the beginning but eventually switched to a Gibson Flying V guitar, Ronn Roberts mostly played Gibson Les Paul guitars and Woody played a couple of different Fender Bass guitars. I don't remember what Bernie Pershey used for drums.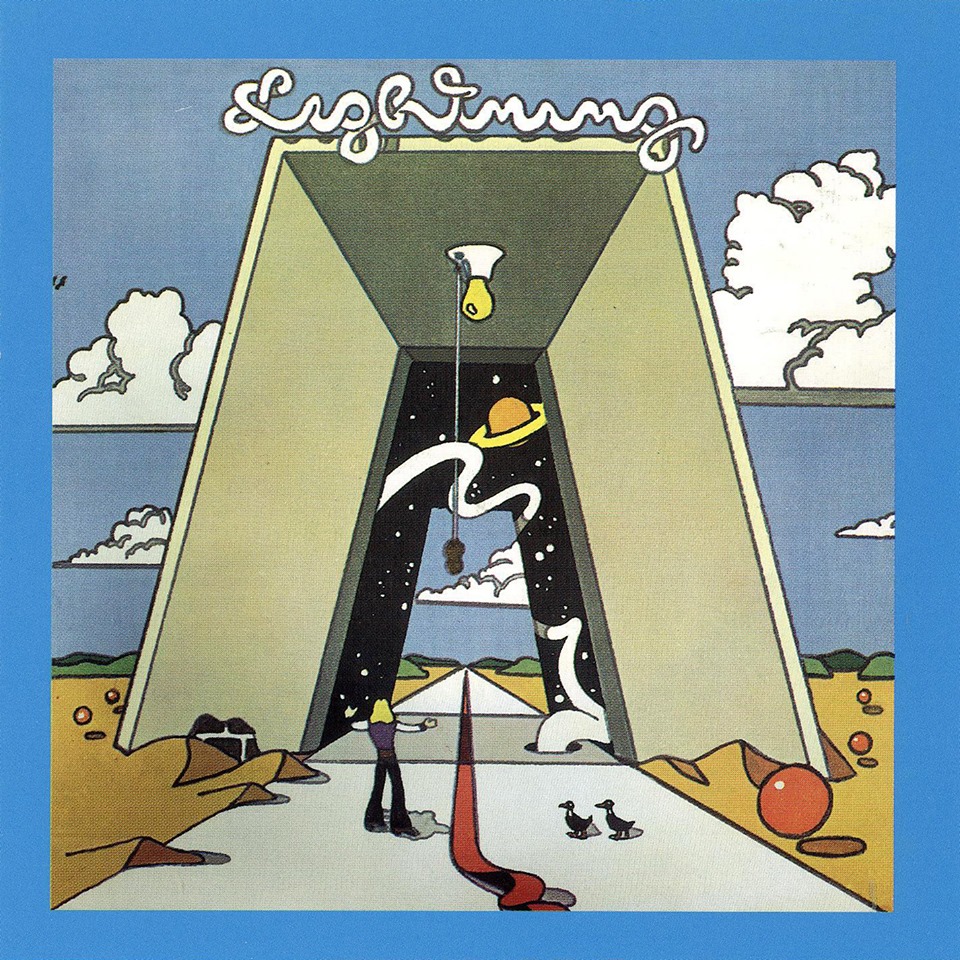 Who did the cover artwork?
A local artist here in Minneapolis but I don't remember his name. I just remember telling him to make sure that the Starship Enterprise and a pair of ducks were on the cover somewhere.
How many copies were pressed?
I don't remember exactly how many were pressed but I think it was around 10,000 initially but it was doing pretty well and I know there was a second pressing and that it eventually sold around 30,000 copies.
What happened next?
I was out of the music business for several years in the 1980's but got back in when we reformed The Litter in 1990 to promote the K-Tel re-issues of Distortions and $100 Fine on CD. In the late 1990's I recorded my solo CD Zip Caplan and Cast of Thousands Monsters and Heroes. Instrumental album with some vocal, playing music from 1930's and 40's Horror movies and Classic TV shows of the 1950's. I used 48 different musicians. Not all on the same track but different groups of 4 to 6 guys for each different track – 21 in all and used some well know people on the album like Jim McCarty of The Yardbirds, Joey Molland of Badfinger, and Nokie Edwards of The Ventures in addition to some of my former band mates from The Litter and White Lightning. Around that same time I also released a Live Litter album on CD called The Litter Live At Mirage 1990 and the last Litter album The Litter Re-Emerge with all new material and a re-working of "Action Woman" – as I said earlier these are still available as well as the Monsters and Heroes CD and all 4 of The Surf Dawgs albums which is my current group.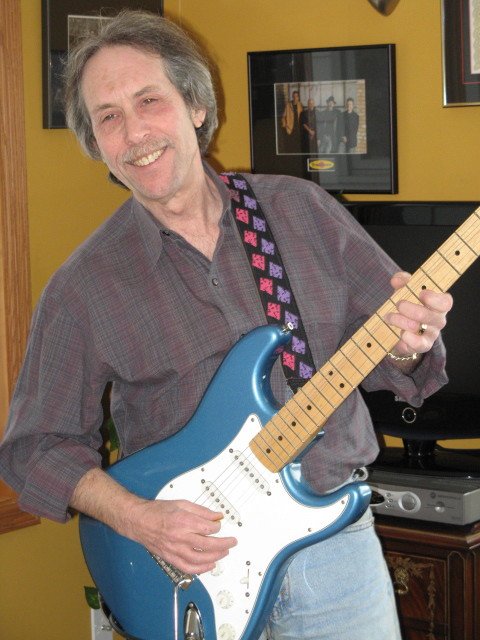 Thank you for taking your time. Last word is yours.
Just a thank you to all those people out there both old and young that have supported both the groups after all these years. It's very humbling.
– Klemen Breznikar