Svanfridur (Svanfríður) interview with Gunnar Hermannsson
The Icelandic prog-rock band Svanfrídur released only one album, recorded six months after they played their first gig. This short-lived band rapidly rose to fame, receiving rave reviews for live performances, but in fact their music was way ahead of its time. They were unable to seal a recording contract so they formed their own label – Swan Records. When the album 'What's Hidden There?' was released in autumn 1972 it got mixed reviews and sold only a few hundred copies, leaving the band with a great album but sadly not the income they had been hoping for.
---
Recorded at London's Majestic Studios the album was cut and pressed in England. Perhaps one of the best heavy prog / underground album from Scandinavia with amazing guitar & all English vocals. Would have been a famous and successful album on Decca UK.
Who were your major influences?
The first memory in music is "The Beatles and Rolling Stones", but later on I began to listen to "rhythm & blues" and bands like John Mayall bluesbrakers, Fleetwood Mac (early), with Peter Green, and Jethro Tull, later on it was Led Zeppelin, but the most favourite band was "The Cream", and at the age of 15-16 I formed with my friends a band we called "Scream". The other members were Júlíus Agnarsson (Andrew) and Ásgeir Óskarsson (Þursaflokkurinn, Stuðmenn), we played mostly Cream songs and I was the singer. Later on Egill Ólafsson (Þursaflokkurinn, Stuðmenn), joined the band and we played all kinds of rhythm & blues music and Egill took over most of the singing. In the beginning I played a guitar, but after discovering Jack Bruce I switched to the bass, when I heard how he used it as a solo instrument.
Were you in any other bands before Svanfríður?
As I mentioned before I was in a band called Scream which was probably the first real band I played with, before there were some school bands. After Scream there was I band called "Stofnþel", the singer in that band was "Herbert Guðmundsson" who has been issuing some popular solo albums through the years, and also in that band was Sævar who played a guitar and was "Björks" stepfather and "Björk" was often around the band as a little girl. Later around 1970 I joined a band called "Tilvera" and the leader of that band was Axel Einarsson (Icecross). Tilvera was a popular band and played all over, among places we played was the military base in Keflavík and "Glaumbær" which was probably the most popular club in Iceland during it's existence. Glaumbær burned down 4. December 1971 and Tilvera was playing on the main stage on the first floor on the night the fire occurred. The fire started on the top floor but the floors below did not burn but were badly damaged by the water that was used to put out the fire. The stage we had our equipment on was about 0,5 meters above the floor, so it survived the water damage but the band Nattúra, had stored there instrument in the cellar and they were totally destroyed and Diddis (organ and violin player, who in now playing with Svanfridur), lost his Hammond organ and this was his last performance with a rock band until now, where he will play the violin and piano. Glaumbær was closed after the incidence and is now a museum.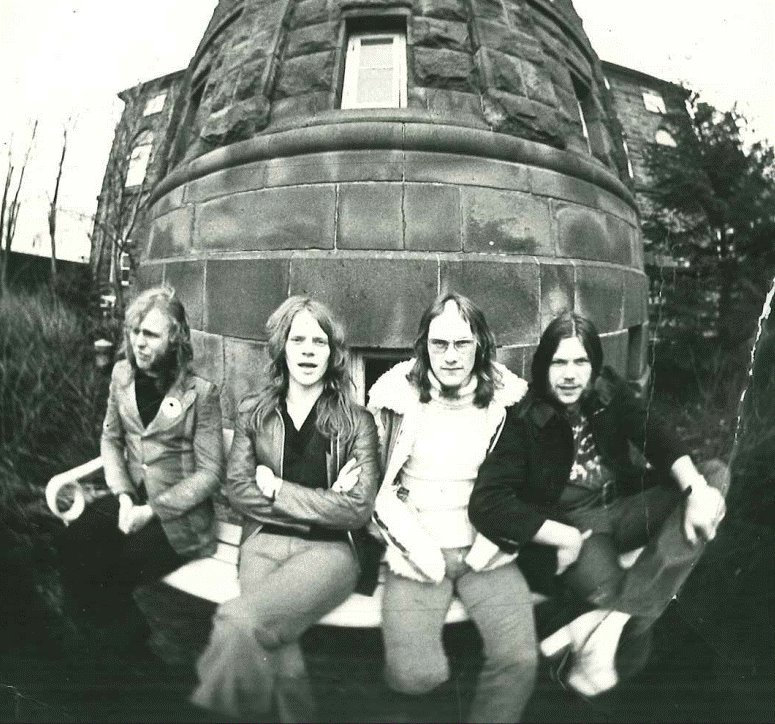 The new outfit started rehearsing in 1972. How do you remember those "garage" days?
This club Glaumbær, was the most popular place i Iceland, where all the major band played, actually I do not have a much recollection of the place as it has been 40 years since it was destroyed.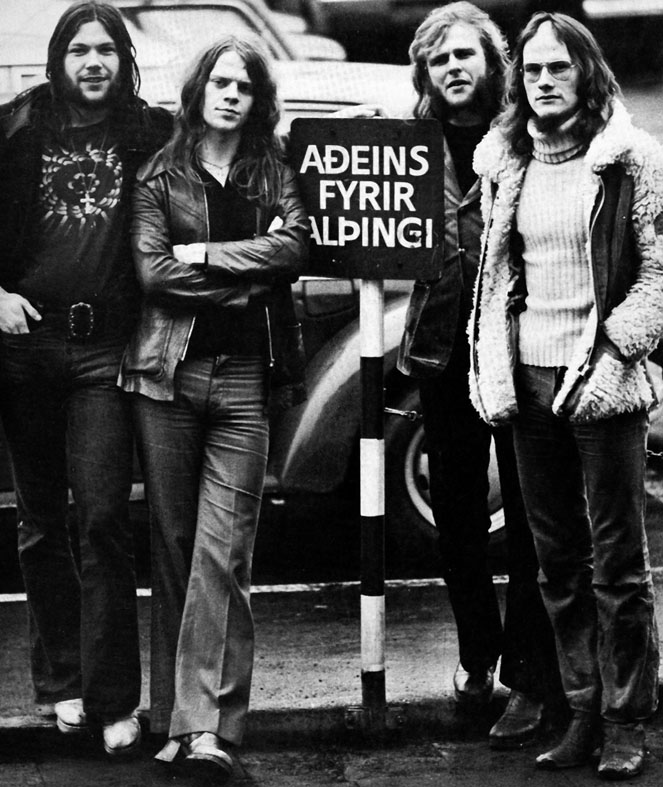 One of your first shows was in this small club called Tónabær. Soon after that you performed at a sold out Pop Festival in the Austurbæjarbíó theatre on 23rd March 1972. 
The club Tónabær was rather big on an Icelandic scale and mostly young people went there, it was a kind of a youth club and it took over 1000 guests. Svanfridur was very popular there and we played there many times. This concert in Austurbæjarbíó is not on the memory card, I can hardly remember it so I can not comment on it.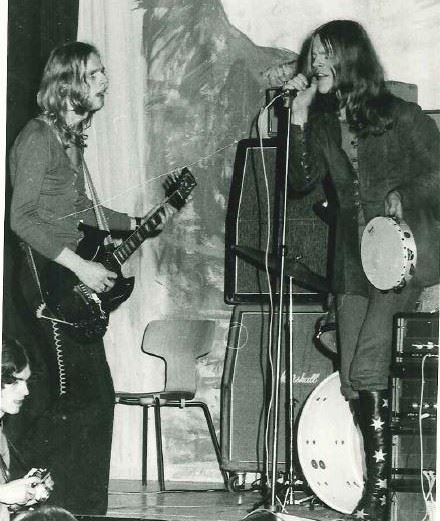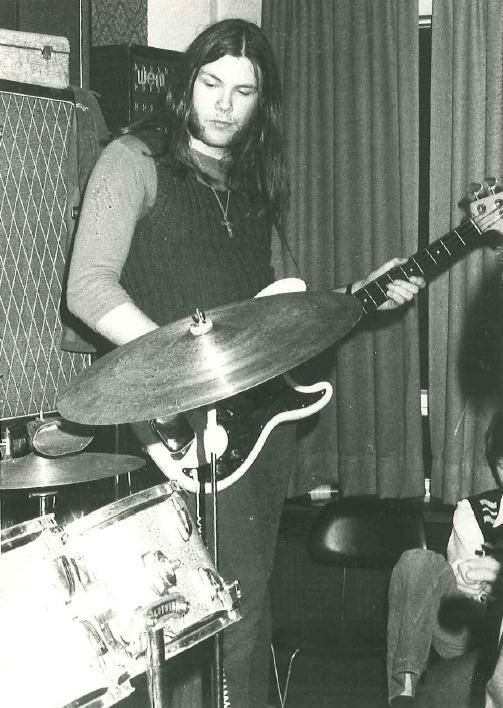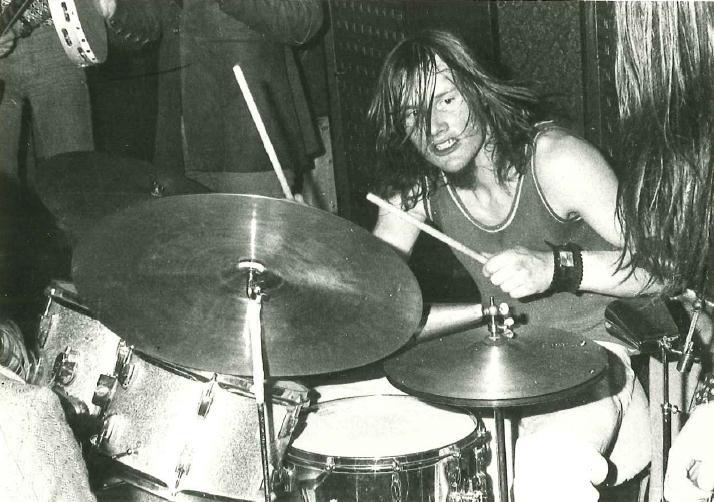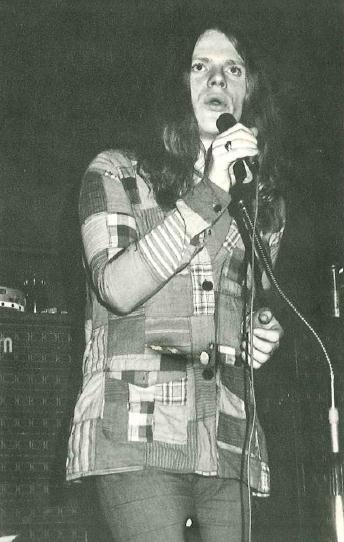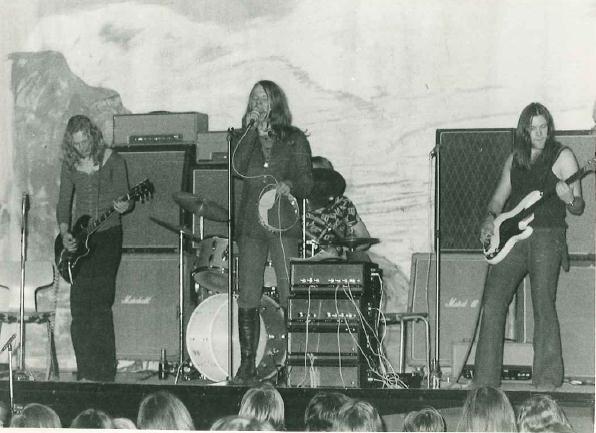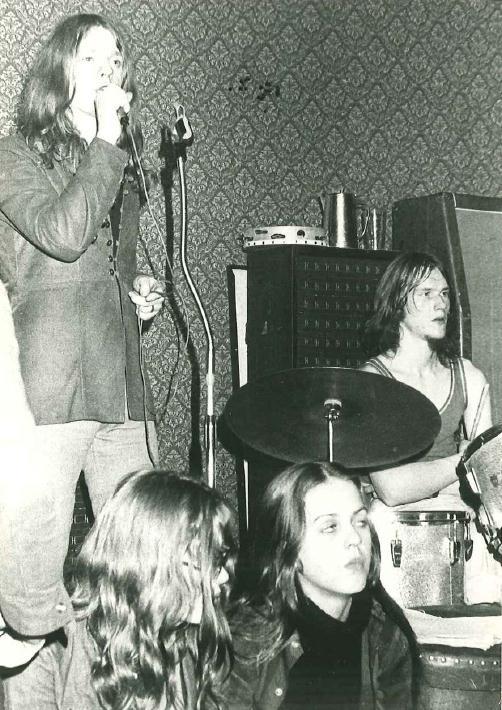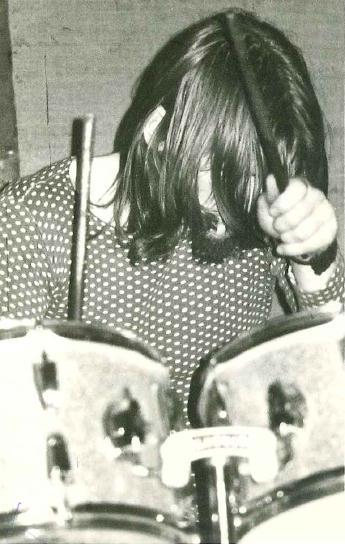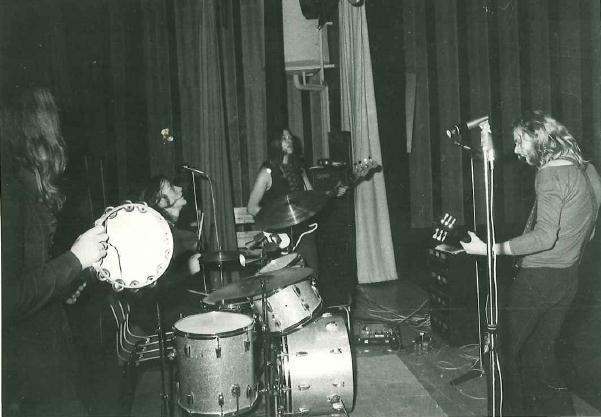 What's the story behind your album?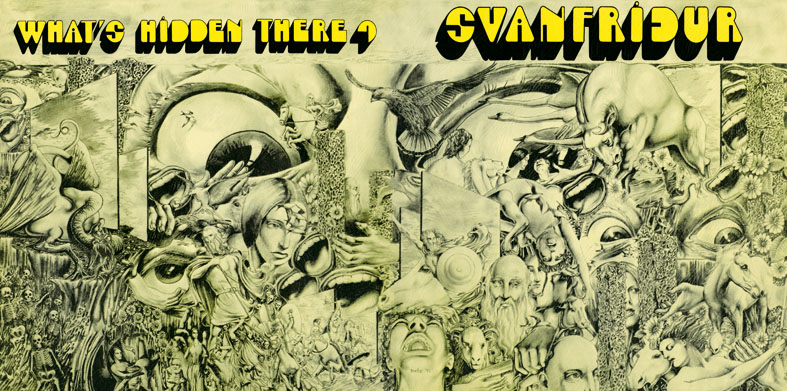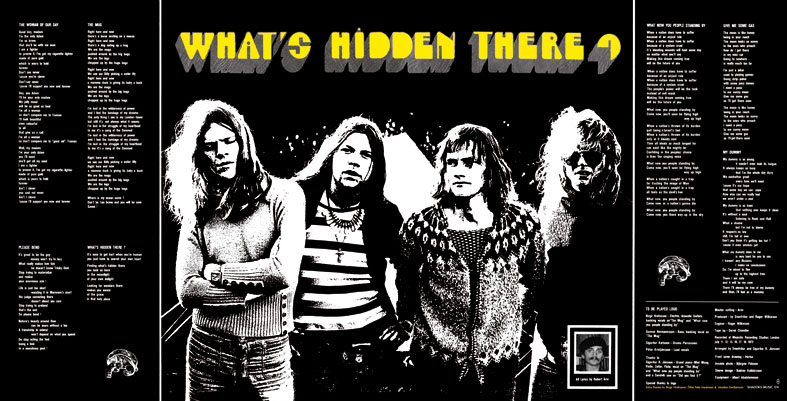 We, the members of Svanfridur released the album "What's hidden there" our selves through our own label called Swan records. The songs were written by the members of the band, except one song, the title song What's hidden there" which is by Jón Ragnarsson, a good friend of ours. The LP. was recorded in Majestic studio in London as we did not have any studios in Iceland at that time. The LP was recorded and mixed in 39 hours and Sigurður Rúnar Jónsson (Diddi fiðla) assisted us by playing various instruments, but we produced the record ours selves with Diddis help.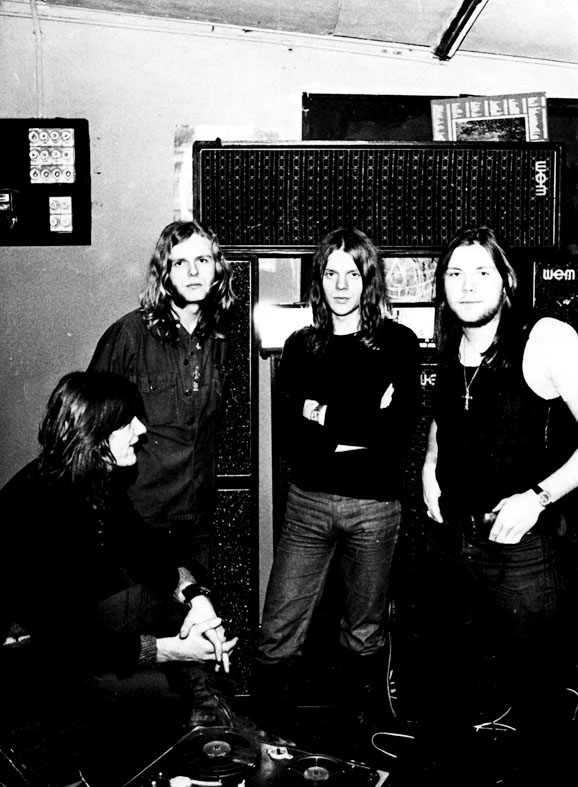 The drawn picture on the cover is by a young artist Þórður who is deceased, I did not know much about him, I think he had some mental problems. After the record was released we continued to play and promoted the album as much as we could.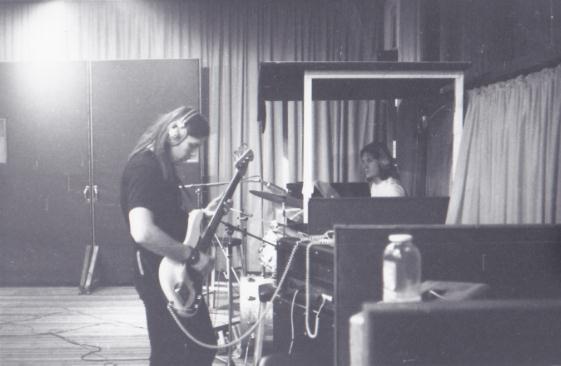 Would you share your insight on the albums' tracks?
First song on the album is "The woman of our day's" is by Birgir Hrafnsson, the guitarist. It is just a rock song with 7/8 beat in the beginning and in the middle but is played in 4/4.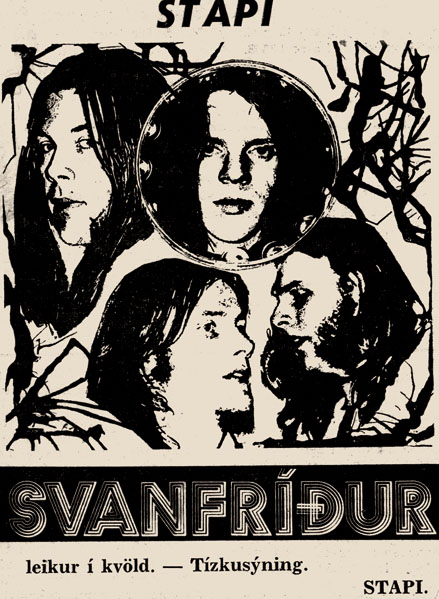 Song nr. 2 is "The Mug" is by me "Gunnar Hermannsson" is a rather slow song with some variations with changes in the middle and arranged with voces by Diddi.
Song nr. 3 is a rock song, probably came out of a jam and is written by the band Svanfrídur. Diddi is in the front with the violin.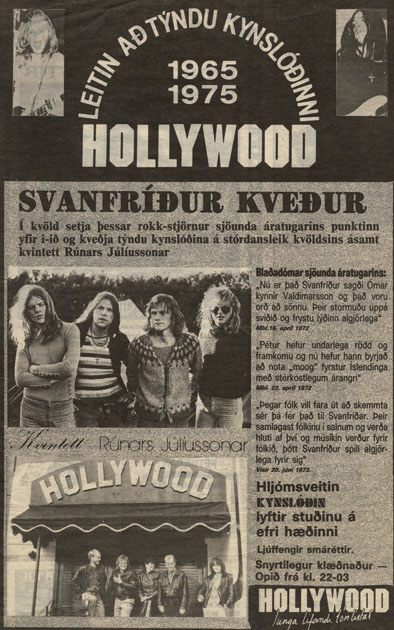 Song nr. 4 is written by our good friend Jón Ragnarsson and arranged by Svanfridur.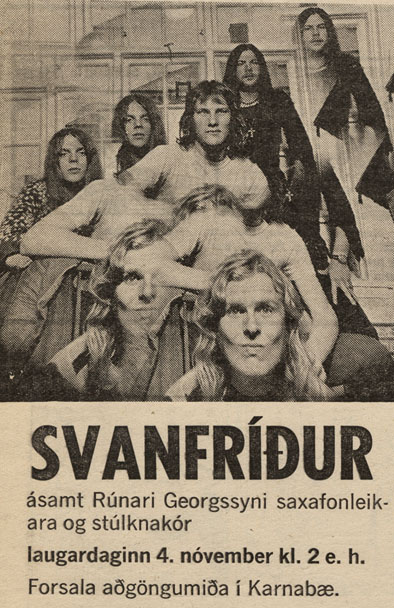 Song nr. 5 is a played on a saw and Moog and written and played by Diddi.
Song nr. 6 is by Birgir Hrafnsson and is the longest song on the album and is written in the hippy atmosphere and a bit heavy.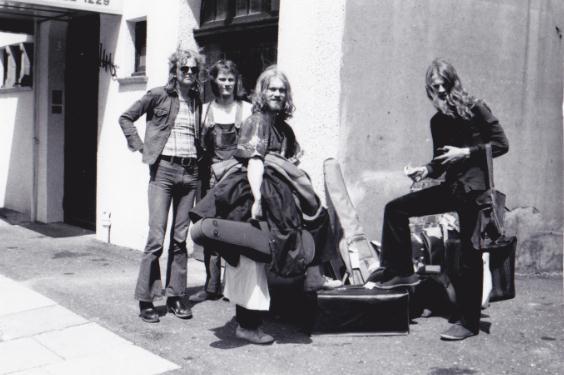 Song nr. 7 is by the drummer Sigurður Karlsson, and is a jazzy song and ends with a blues feeling.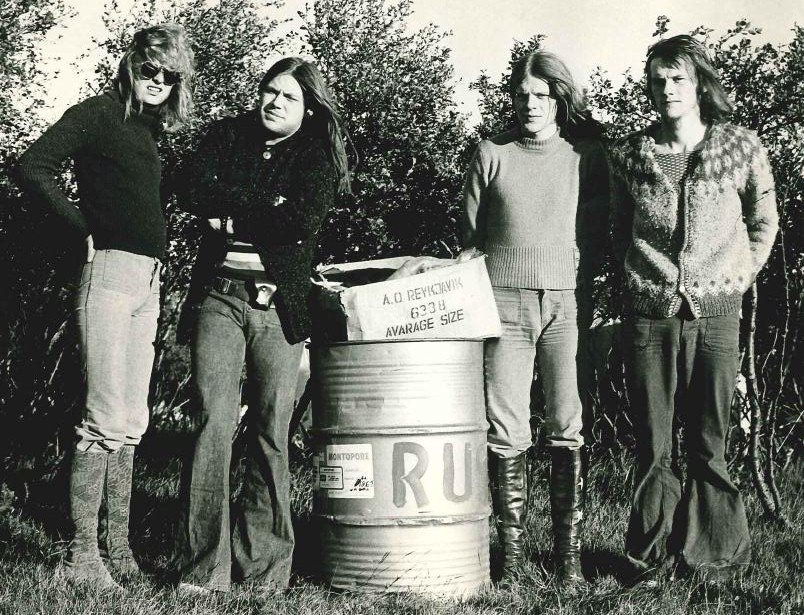 Song nr. 8 is by the singer Pétur Kristjánsson and is just a plain rock with some variations.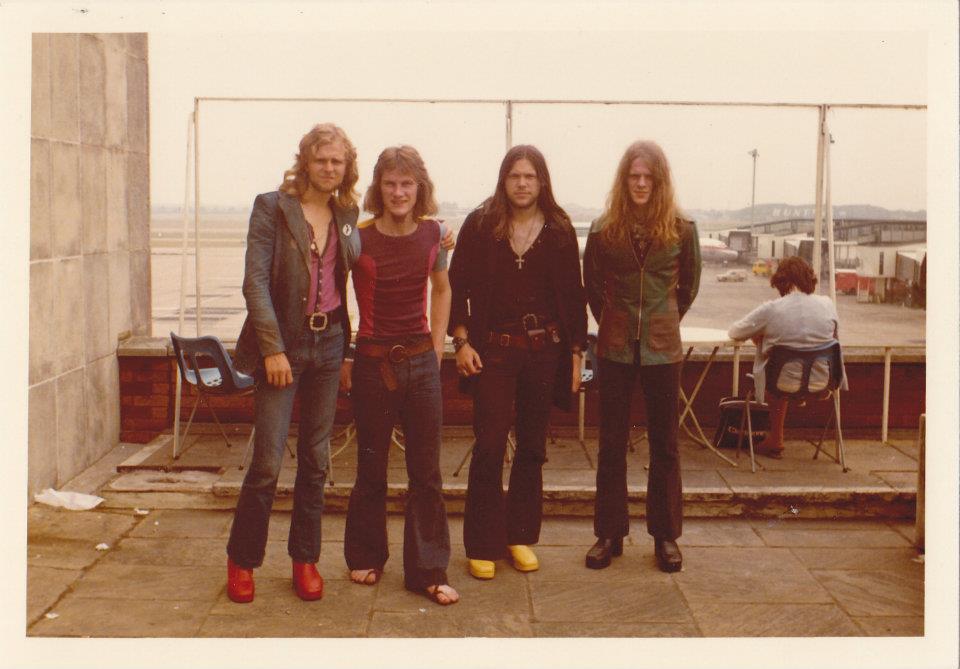 Song nr. 9 is a violin phrase played with a delay and ends in a big jam.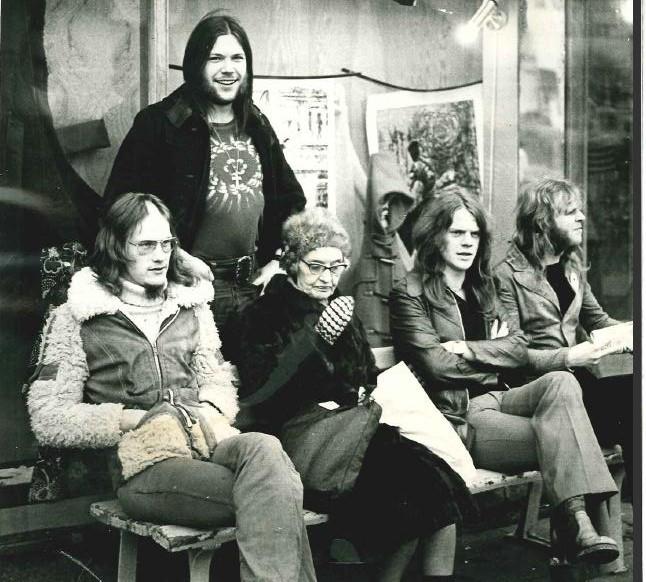 What happened next?
After the band Svanfridur I and Pétur Kristjánsson formed a new band called Pelican which I left after playing a gig on new years evening and went to school and the band went on issuing 2 or 3 LP. albums.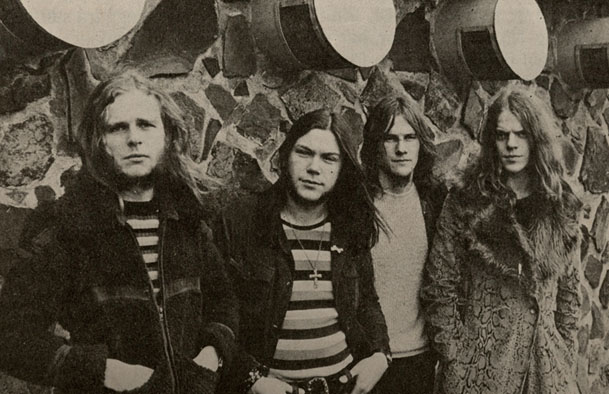 Pétur was then fired from his band and they got them selves a new singer Herbert Guðmundsson but I and Pétur formed again a new band called Paradís which was very popular and destroyed the former band, Pelican. We played together for about 18-20 months and I quit the band and went to school again and haven't done any real playing until now.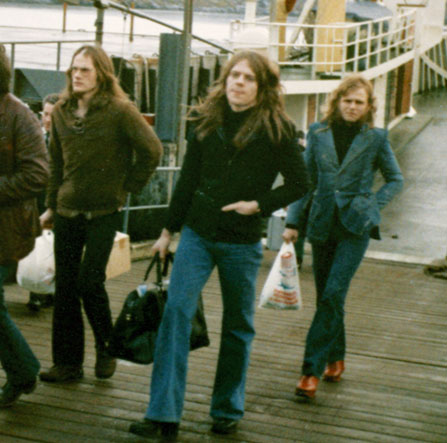 14th April 2012 is a special date for you. How do you feel about the reunion? Are you excited?
The reunion of the band is on 14th of April and we will be playing at a concert on that date.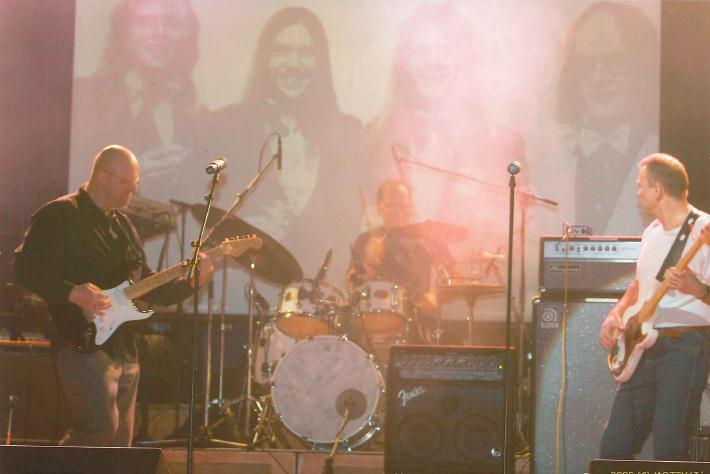 I'm very excited for doing this concert and we have been practicing since November 2011 and we will try to give it our best performance, the concert will probably be recorded and filmed so we can hold on to this memory.
– Klemen Breznikar