Seiche & Dose After Dose interview with Steve Zahradnik
The band originally began in the Summer of 1978 on the south side of Chicago, near Marquette Park as the brainchild of Steve Zahradnik, who at the time had been playing guitar for only a year. There was a confusion if they had recorded two albums as Seiche or one with the name Dose after Dose. Now all is clear thanks to Steve Zahradnik. Ultra-heavy hard rock well worth checking it out. Enjoy exclusive photos!
---
Where and when did you grow up?
I grew up on the southwest side of Chicago. I liked pop radio as a kid, but the first albums I actually got into, bought and listened to were by Black Sabbath, Jethro Tull, Deep Purple, Led Zeppelin, and Hendrix, with some Zappa thrown in. Black Sabbath was definitely my early favorite though. A few years later I got really into Pink Floyd, both the original Syd Barrett incarnation of the band and the later one with David Gilmour. I also went through a UFO/Michael Schenker phase for a while. I was heavily into King Crimson and the Doors right around the time the Seiche record was made in (I like a lot of other types of music as well, but these were the influences I had by the time I recorded with Seiche, which was 1979/1980 or so.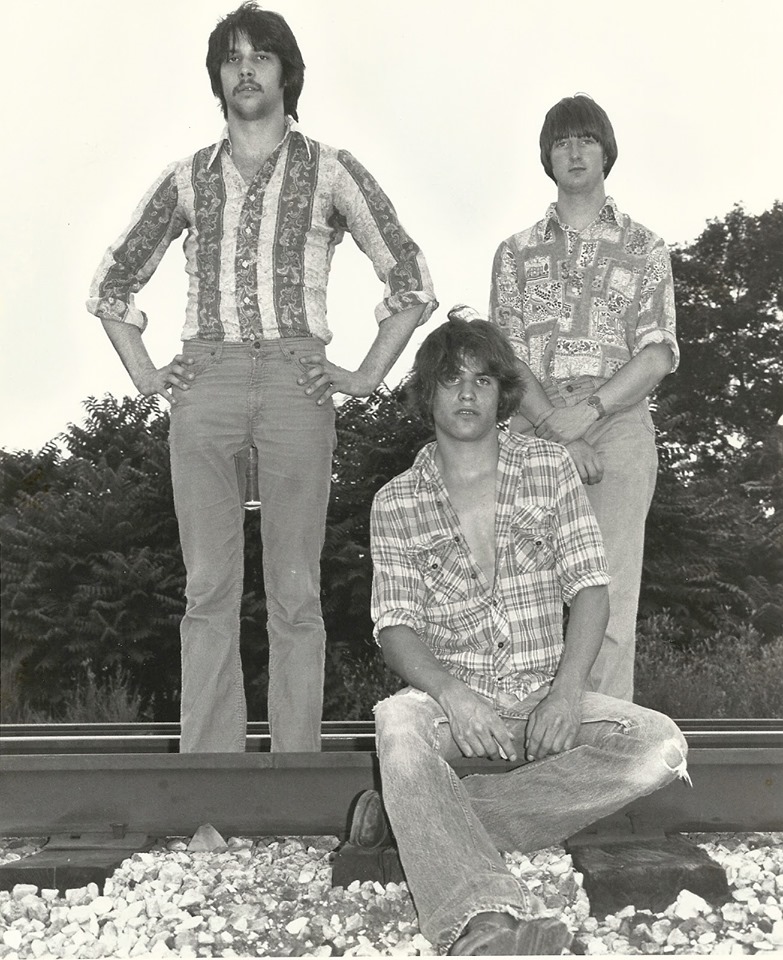 Were you in any bands before forming Seiche?
Actually Seiche was my first real band. Of course I jammed with people and had a couple bands in high school that weren't very serious, but Seiche was the first band where we worked together in a focused way.
Can you elaborate the formation of Seiche? How did you decide to use the name "Seiche"?
I knew a guy in high school named Joe Klinger, who produced the Seiche record. He wanted to be a recording engineer or producer and someone told him that the way to get into that career was to find a band and produce their stuff in the hope that the band would be successful enough to help establish him as a producer. Basically Joe decided he was going to get a band together and he asked me and a drummer who both Joe and I knew, Mike Klimecko, if we wanted to start a band, which he would record and produce. We were up for that, but we needed a bass player, so I asked Tom Vess if he'd play with us and he was cool with it, so we just started working on tunes. Mike Klimecko didn't work out and we ended up getting Marc Levinson on drums, who also played on the record. None of us had really written tunes before or played in serious bands before that. So Joe Klinger is the reason Seiche exsisted because he decided to get some people together to start a band for him to produce.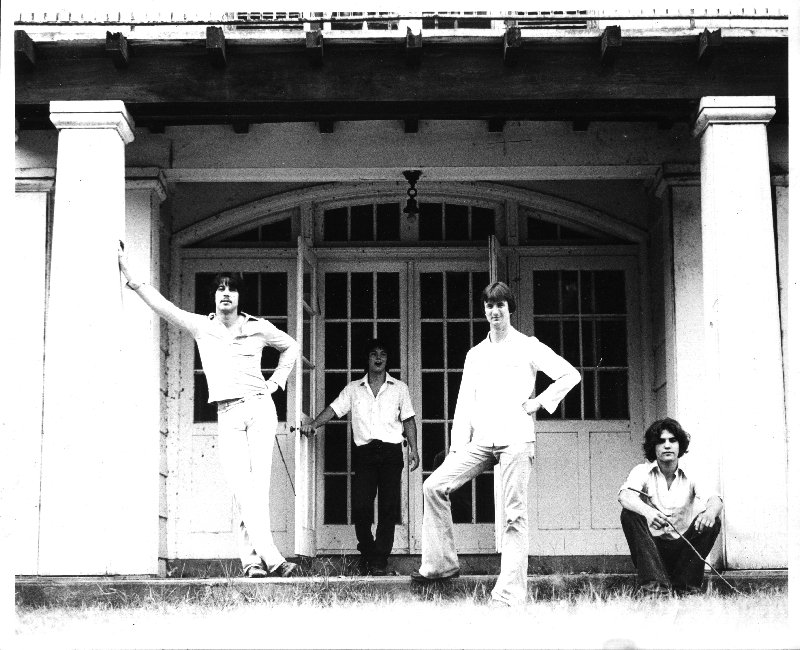 As for the name of the band, Joe Klinger came up with it. A "Seiche" is a type of wave that occurs almost spontaneously, an "immediate wave." Since New Wave was big at the time and we definitely weren't that, he thought it would be cool to be known as "Seiche, the immediate wave." I don't think we were particularly excited about the name, but we went with it, because it was Joe who started the project, put up the money for recording etc and we were just happy to be playing. It should be noted that even back then Joe looked like Brian Eno, so I suppose we shouldn't have been surprised he wanted to be a producer and engineer.
What are some of the strongest memories from recording your album in 1979? It was released two years later on Hexomon label as Dose After Dose.
Actually I need to clear up some confusion about the Hexamon record. That album is two different bands. One of the bands is "Seiche," my early band from 1979/1980. The other tracks are from my later band "Dose After Dose" who recorded those tracks in the early 90's. I was contacted shortly after Dose After Dose broke up by a guy named John Haupt, who I'm pretty sure is the brother of Rich Haupt of Rockadelic Records. John inquired about possibly doing a limited pressing of Seiche songs. I have no idea how he found out about Seiche, because our original LP only had 150 copies. He asked me if I had any other music he might be interested in, I sent him the Dose After Dose CD and we agreed to do an LP that was a combination of tunes from Seiche and Dose After Dose. Both bands had completely different members (except for me) and were recorded at very different parts of my life. So that record features two bands.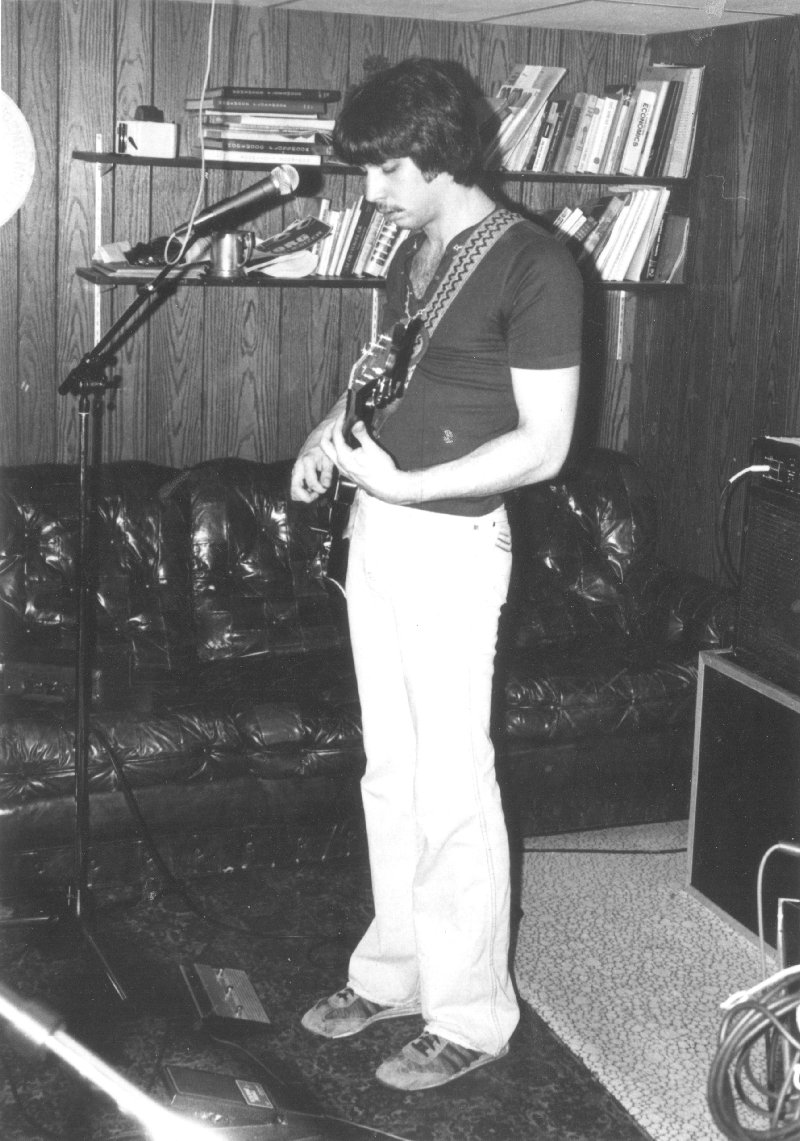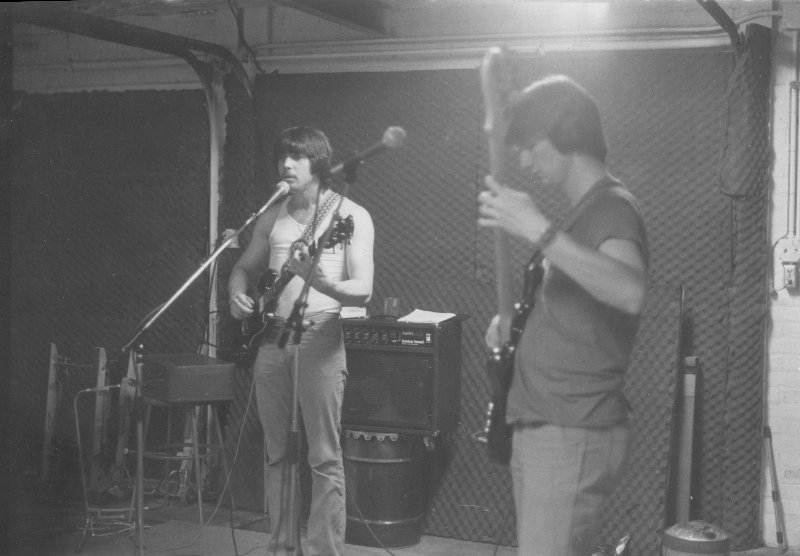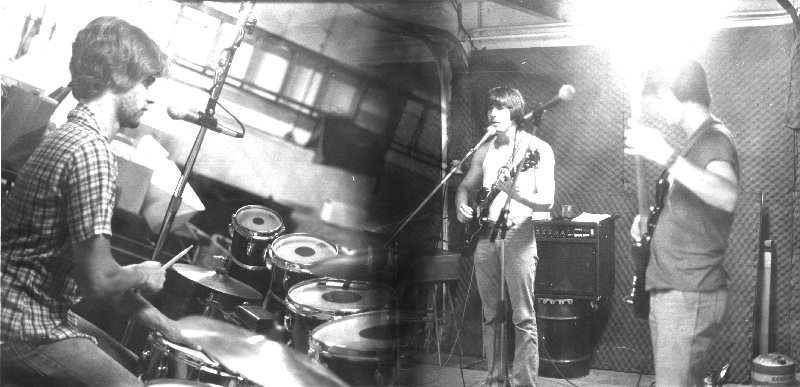 What can you tell us about the gear?
With Seiche I used an early 70's Gibson SG with a Sunn Beta Lead amplifier. The only pedals I used were a Boss analog delay pedal and a wah pedal, which I used mostly for helping the lead solos cut through. We recorded those tracks on 2" analog tape.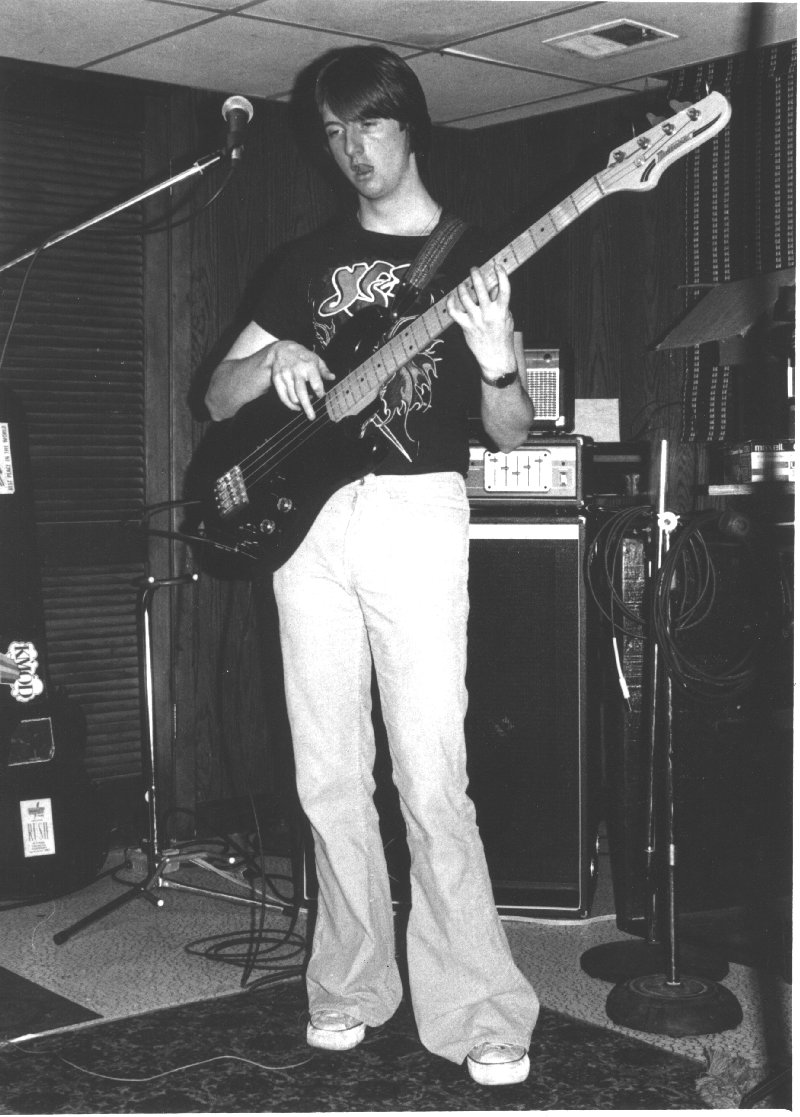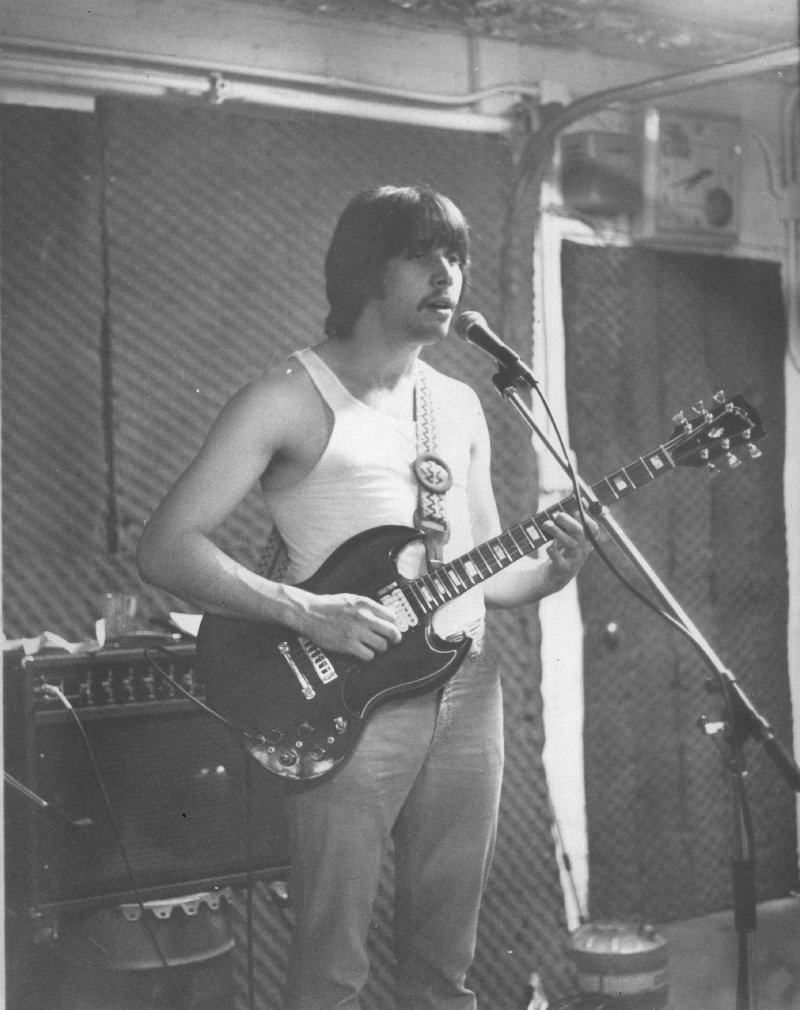 With Dose After Dose I used a Telecaster and Marshall amps, while Steve Simo our other guitarist used Mesa amps. We recorded to ADAT with Dose After Dose.
How about the album artwork?
Actually John Haupt came up with that. I can't even recall if I saw it before the records were pressed. I think I saw it after everything was done, so I had no input on the cover art.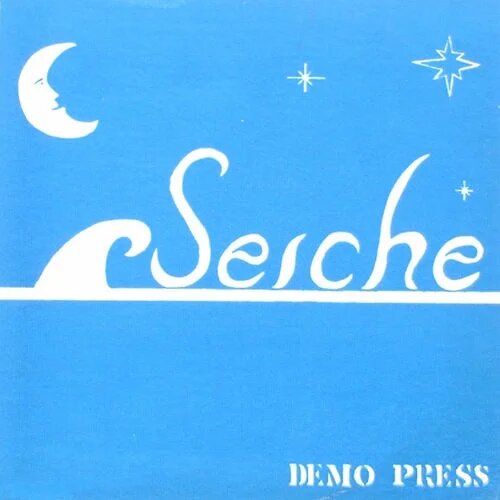 What can you tell about Hexomon?
It was a private release, 500 copies. Hexamon was the label that John Haupt used to release "non-metal" bands on. He also had a label called O.P.M. records that was strictly metal, all limited pressings.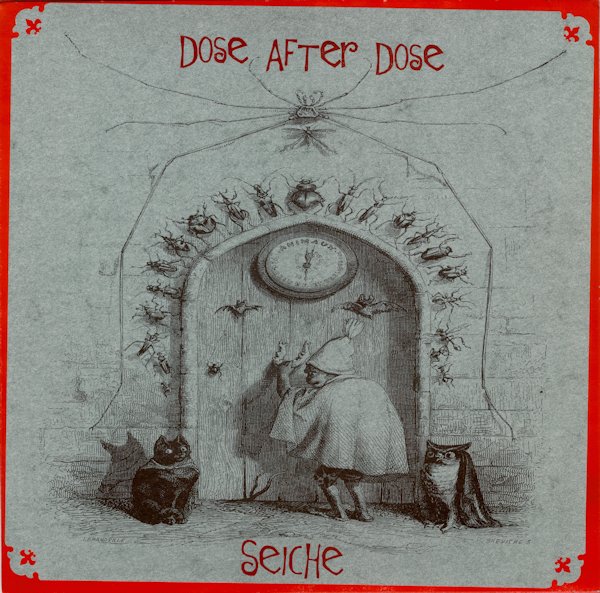 Any gigs?
Believe it or not, Seiche only did one gig and then we broke up.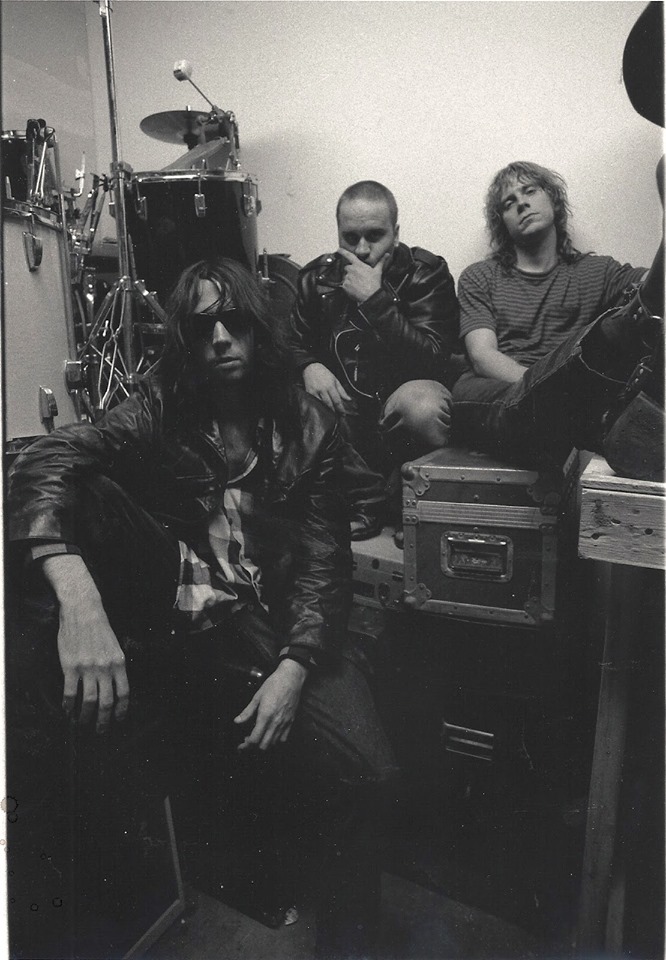 Dose After Dose did a lot of shows, mostly in the Chicago area and we played with more bands than I can even recall, including some who became well known such as Smashing Pumpkins, L7, and The Tragically Hip.
Any cool stories from those gigs?
Yes, but if I tell you those stories I'd have to kill you…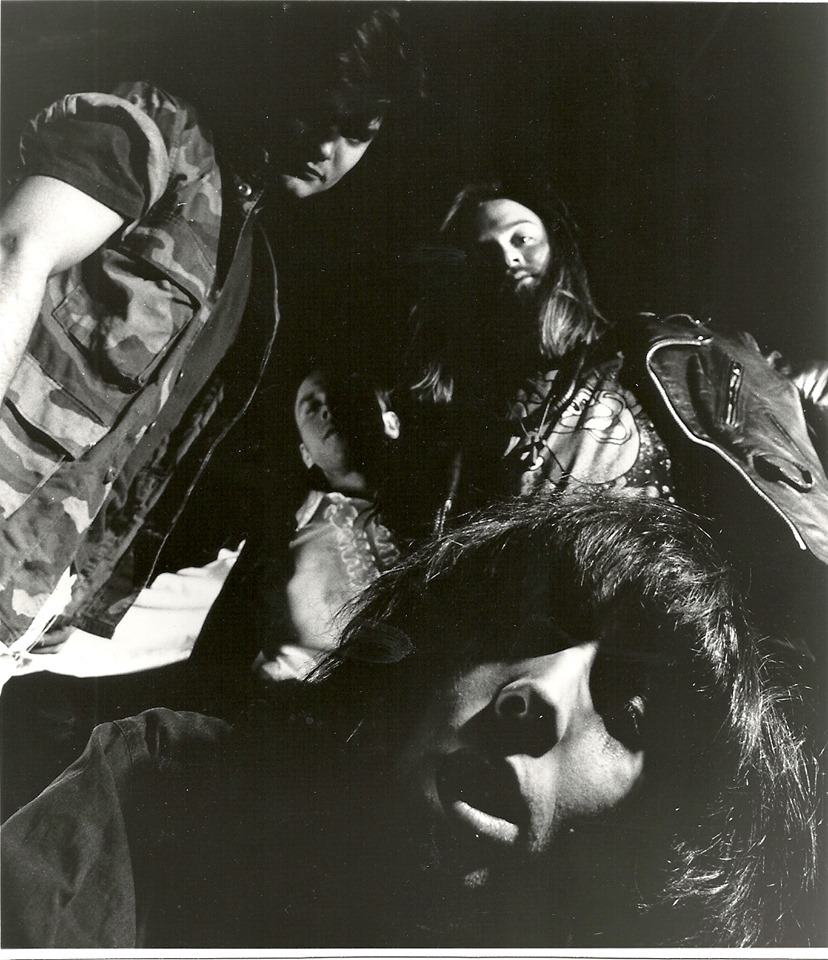 What happened next?
After Dose After Dose broke up I auditioned for Black Sabbath bassist Geezer Butler for his solo project "GZR." He was looking for a singer, I sent him a demo and his wife/manager called me to tell me they wanted to fly me to Boston for the auditions. It was pretty exciting since Sabbath were one of my early heroes. Didn't get the gig though….Next, I spent many years performing old school jazz standards from the 40's in a solo setting, just me on guitar and vocals. I still do that actually. For several years after Dose After Dose I did very little playing in rock bands and just focused on these solo performances. However, in the past year or so I've been playing in a rock band called ThinGrin. I'm not the lead singer or main writer in that band, but I play guitar and sing and plan to introduce some new tunes that I've been working on. I'm excited about that and I've got some killer new songs that I'm excited to sing. Most of the tunes in ThinGrin are pretty catchy and I'm looking forward to adding my tunes and vocal style to this band.
The bottom line for me is that I've never stopped playing music since the day I started. I have just as much enthusiasm for it as I ever did, and I expect to do it until I shuffle off this mortal coil.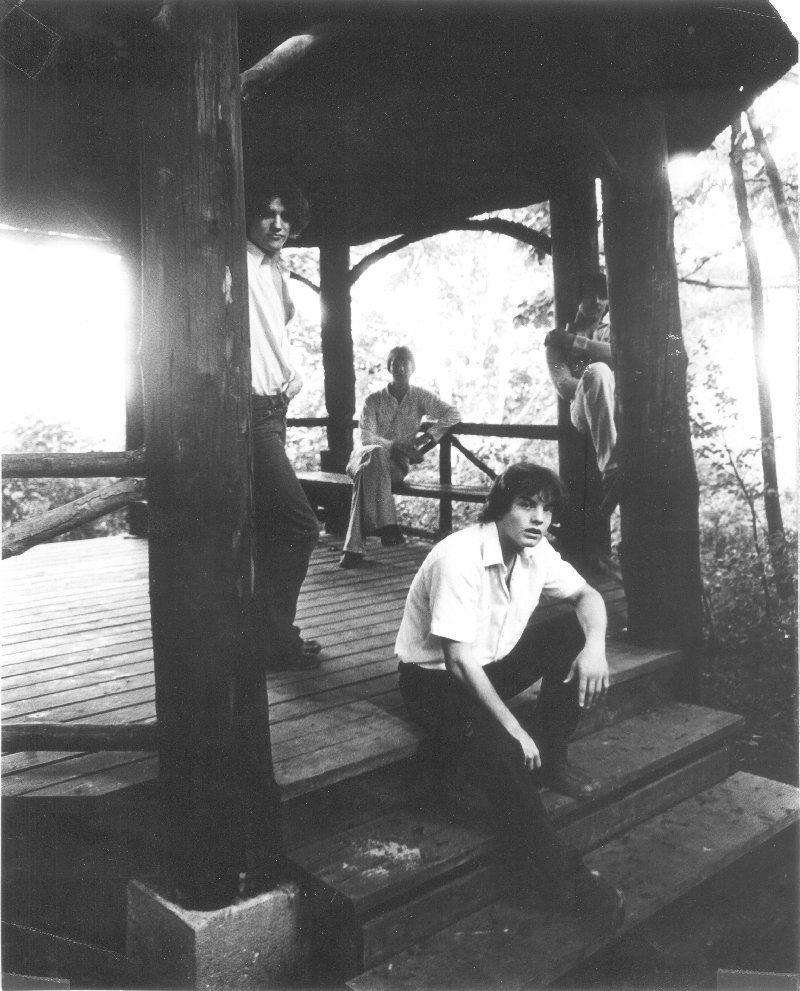 Would you like to send a message to readers of It's Psychedelic Baby Magazine?
By reading "It's Psychedelic Baby" you are supporting something very cool, and anyone who commits their time and energy to create and maintain a music magazine, fanzine, website or anything else that shines a light on music deserves a lot of credit. It shows a lot of love for music, and people like you and those who support your magazine make the world go `round as far as I'm concerned. It's a real labor of love and you have my utmost respect.
– Klemen Breznikar