Dragonwyck | Interview | "Heavy Psych From Cleveland"
A now-legendary heavy psych/rock band that has origins in Cleveland's western suburb of North Olmsted.
---
Their Doors-influenced style of psych rock was captured on a demo LP in 1970 which is now very collectible. A second demo LP was recorded in 1973 (including a couple of remakes of songs from the first LP). Then a 45 in 1974. More changes were in store, including gigs and recording under the names Flying Turns (the name of a thrill ride at the defunct Euclid Beach Park) and Fun (a Gentle Giant influenced period), before the band called it quits.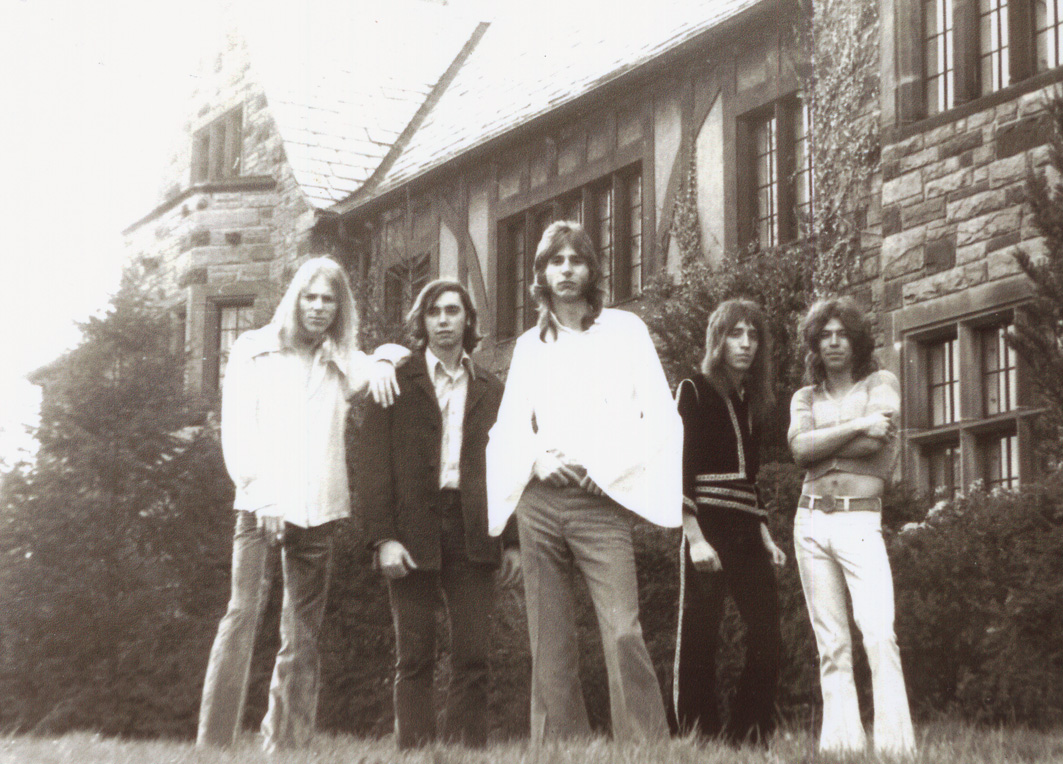 "Everybody, EVERYWHERE was living outside of the walls of conformity that exist today"
Where and when did you grow up? Who were your major influences?
Tom Brehm: I was born in Venezuela. When I was a child, my parents moved to the industrial city of Cleveland, Ohio. In the 1960's, Cleveland had some of the best radio in America. Plus we were able to receive CKLW out of Detroit. Almost all early rock and roll music was black. Great performances of 3 chord songs loaded with rhythm and attitude. After the Beatles, music became more intelligent, using chord patterns and harmonies no one had ever heard before. And it wasn't just the Beatles. All British bands were so fucking great. It was the beginning of progressive music. Those two separate attitudes of rhythm and composition were my main musical influences when I was young.
Were you or others in any other bands before forming Dragonwyck?
Dragonwyck drummer Jack Boesneck and I started a band called The Mortycians when we were 15 years old. We were playing about 6 to 8 gigs a month, so we used the money to buy a shitload of Fender amps in 1965. We played a lot of night clubs, and we were all underage, so we had our dads' roadie for us. The Mortycians broke up in 1968, and bass player Pat Onines and I started Sunrise. This is when I first started working with singer Bill Pettijohn. This guy was from another planet. The first gig we did with Sunrise was at a very conservative Methodist college, and Bill shows up tripping his brains out. During the first song, he takes his mike out into the audience, and announces to some football player's girlfriend, "I'm going to fuck your brains out"!!! That's when the fight started, and we were lucky to get out with our equipment. That was my first true blood rock and roll experience, and from that point on, I knew Bill was in the band. Sunrise recorded 5 songs in 1968 ('Anything I'd Give', 'Fire Climbs', 'Flowers Grow Free', 'Ancient Child' and 'The Vision'), and they were released as bonus tracks on the World in Sound release of Dragonwyck's first album.
Did you choose the name of the group after 1946 movie?
After Sunrise broke up, I started working with a keyboard player named Ken Stabb, a very creative, likeable person who was out of his mind. We started jamming with Mortycian drummer Jack Boessneck and singer Bill Pettijohn, and soon added bass player Mike Gerchak. And yes, we did get the name from the Vincent Price movie.
"The early 70's was rock and roll heaven"
What was the scene in Cleveland?
The early 70's was rock and roll heaven. There were a lot of great original bands and places to play. Cleveland was a factory town with hard drinking men and women who loved loud rock bands, and going out 3 or 4 nights a week to support them. Besides the night clubs, Dragonwyck toured with rockers Foghat, Golden Earring, The Edgar Winter Group and Emerson, Lake and Palmer. It was a very exciting time for music, and for us being in the middle of it all.
Any crazy stories?
It's really hard to tell them without the context of the time. The 70's was a decadent decade throughout the world. Everybody, EVERYWHERE was living outside of the walls of conformity that exist today. There was so much more tolerance and social freedom to misbehave. But to say that the 70's was a drunken, drug induced fuck-fest, would be an understatement. It was a beautiful time.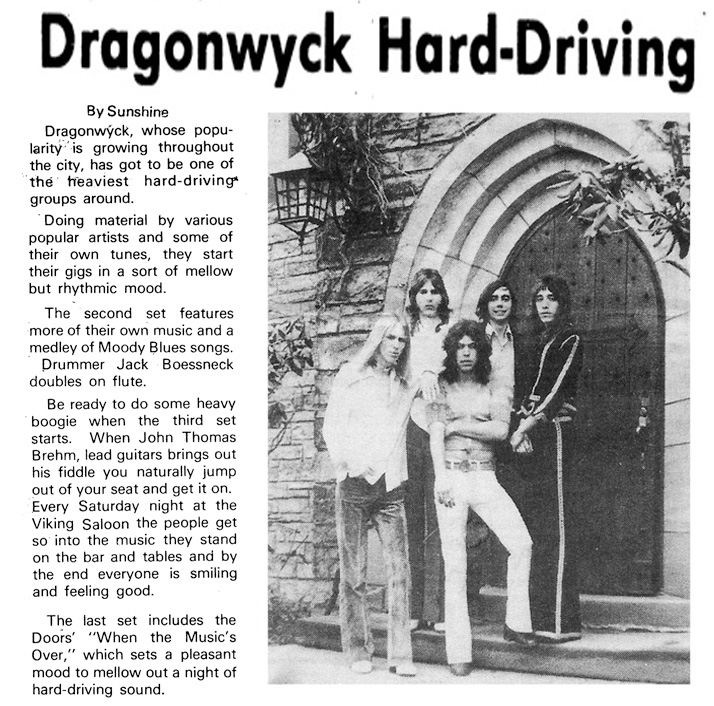 What are some of the strongest memories from recording your album?
It was in February, and it was cold and very snowy. It took us all morning to dig the equipment truck out of the snow to get to the studio. THAT was my strongest memory of those sessions. The studio was Landon Magnetic Sound in Garfield Hts., Ohio. It was well equipped with an Ampax 4-track machine (state of the art for its time). We were using 300 watt Traynor amplifiers that we bought in Toronto. I was playing my Gibson 335 TD, the guitar I still use today. Mike played a Rickenbacker bass, and Kens keyboard set-up was an RMI piano/harpsichord, and the organ he used was a Farfisia through a Leslie. The song recorded that day was 'God's Dream' by Kenny Stabb.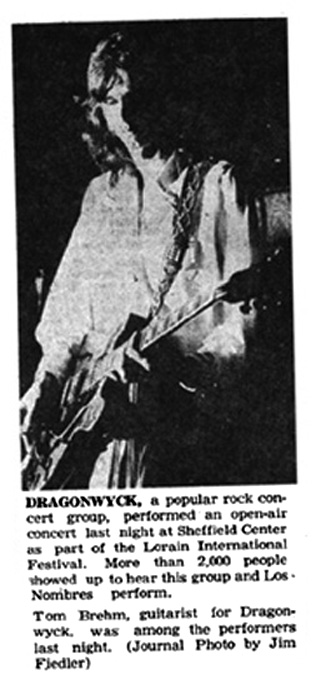 This remained a demo recording, right?
It's because it was recorded with the intent of using it as a demo to get some interest from the major labels, but none but Electra and Delight records would meet with us, and they both turned us down.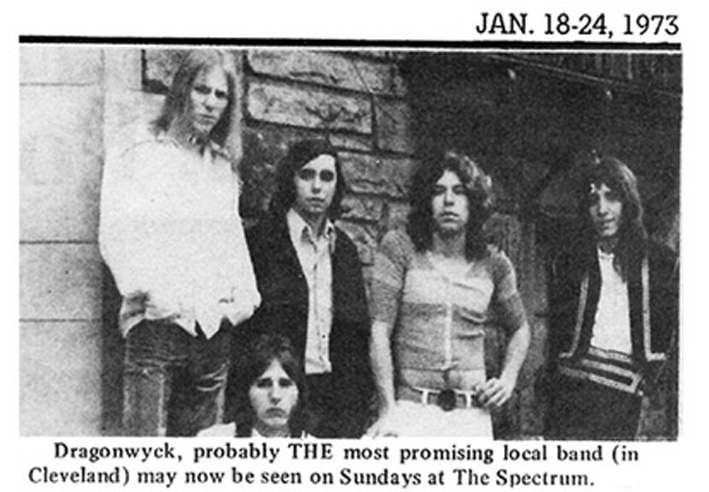 Would you share your insight on the albums' tracks?
'Run to the Devil'
Kenny and I wrote the music, and Bill wrote the lyrics. The lyric was written about the story line in the movie, Dragonwyck.
'God's Dream and My future Waits'
Kenny wrote both of these. He was obsessed with suicide, and these songs reflect his intentions. In 'God's Dream' he writes, "and wondering from the time of birth, is life real and what it's worth". 'In My Future Waits', he says, "Some days, can't tell what I've been thinking, some days, I'd rather die". In 1972, Kenny put a gun to his head and blew his brains out.
'Ancient Child'
This song was heavy. In 1970, Bill and his girlfriend had a baby that they had given up at birth for adoption. It was a song about a baby who knew his parents didn't love him. I think this was Bill's way of dealing with the guilt he felt.
'The Vision'
Bill wrote this, an observation of the politics of the time, and his words are still true today. In regards for self righteous conservatives he wrote "The forging fire redeemed the liar, while Societies Lord crucified the whore". My favorite line relates to the banking collapse of 2008, "Monetary flu, as Wall Street grew, and the money they made primed the back street graves". It was Bill who had
'Ideas Within You'
That was Kenny and I trying to do something baroque. I don't think we succeeded very well.
'Fire Climbs'
Bill wrote this after tripping on Black Beauties (amphetamine). He thought the room around him was on fire, and he could not find his way out. This is the first song we ever worked on.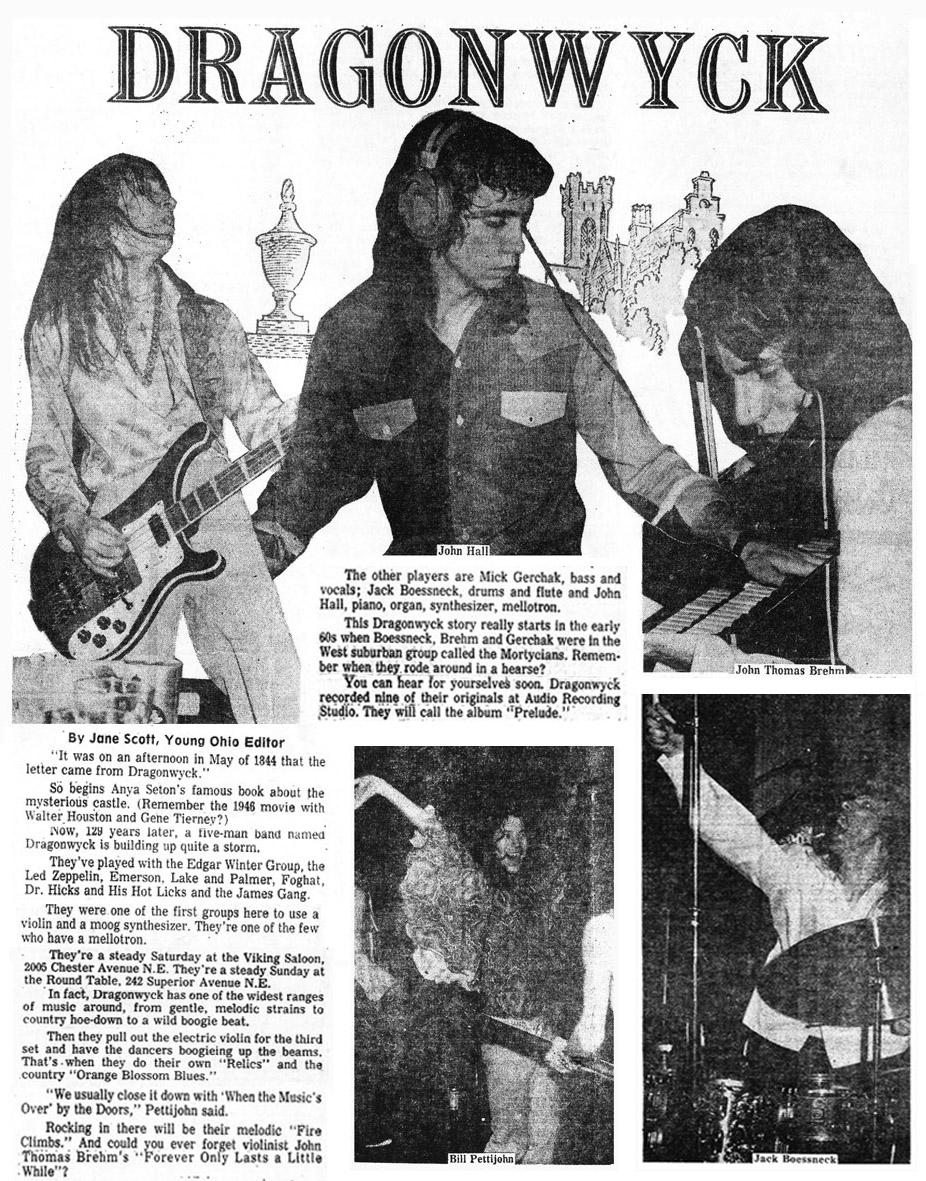 What can you tell us about other two recordings?
'Chapter 2' was recorded at Audio Recording Studio in Cleveland. This was 1972 and the studio had an Ampex 16-track machine. The mellotron and moog synthesizer was just released at that time, so we bought one each and had a ball recording that record. We also put a lot of work into background vocals on that album. The "fun" album was anything but fun. It was interesting from a clinical point of view, and in 1974 we were one of the first bands to be using samples, albeit primitive tape loops. We did a lot of tape edits on that record, and from that point on, I never went back to recording effects more that musical performance.
What about 'The Music'/ 'Lovin' the Boys'?
That was the strangest release of a 45 RPM I've ever experienced. Only 500 copies were pressed, and they were only released to Juke Box vendors. We got airplay on progressive radio in Cleveland, but you could not buy it. You could only play it on a juke box. It was used as a promotion to get more attendance at our live dates. It worked.
World in Sound did a nice reissue.
World in Sound takes great care in the proper restoration of audio files, and presents album packaging that is historically informative and artwork that is beautiful. I'm very happy with the sound of the re-releases.
These days you're performing with Obskuria. You released two albums on World in Sound Records. What can you tell us about 'The Discovery of Obskuria' and 'Burning Sea of Green'?
Obskuria is a pure jam band that fuses European and South American rock sensibilities into what I can only call tonal poetry. It is more sound than music. I would like to go into it in great detail, and I hope that we can do another interview on it alone. I'm very proud of that band.
What are some of your future plans?
2012 is going to be a very busy year. There will be a newly recorded Dragonwyck album released from World in Sound, and plans for a new Obskuria record. A tour of both band is very likely, and again I hope you will do a follow up story on the events of 2012.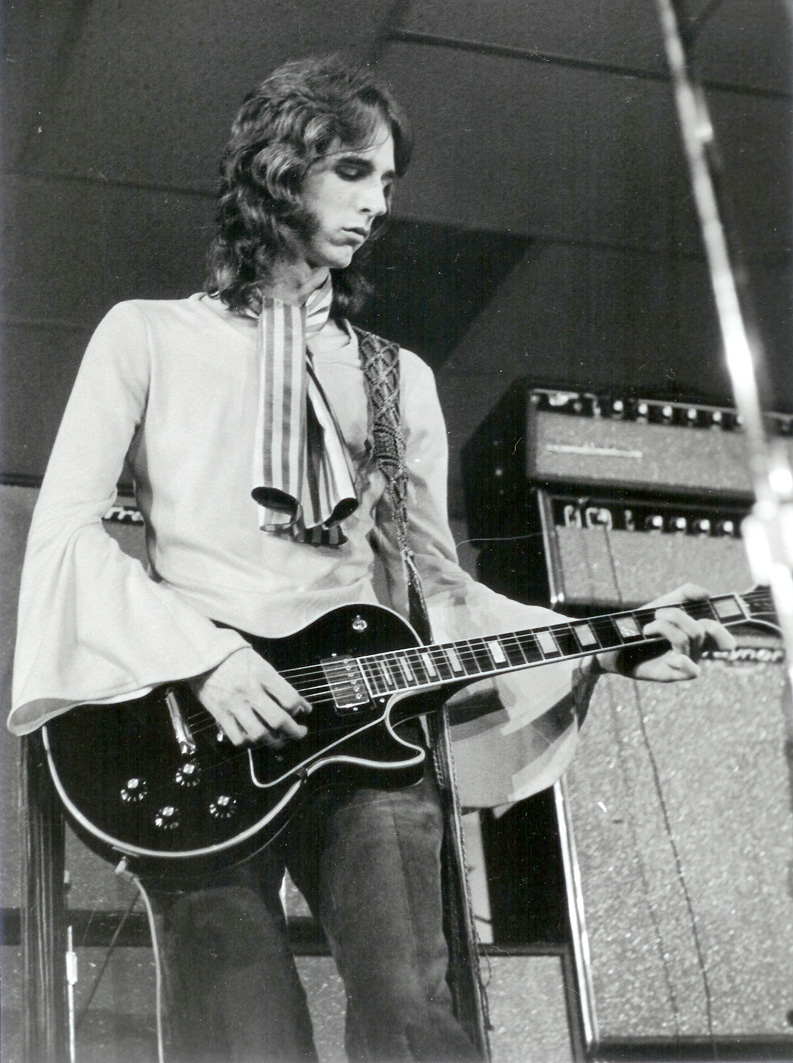 Anything else you would like to share with us?
It was my pleasure. A message? Sure. "Work hard, love often, laugh a lot".
Klemen Breznikar