Medicine Head interview with John Fiddler
Medicine Head was a British blues rock band – initially a duo – active in the 1970s. The group recorded six original albums; the opening trio of which were on John Peel's Dandelion label.
---
Who were your major influences?
John Fiddler: I grew up in what is known as "The Black Country" in the midlands of England, a true hotbed of music, so many great bands and musicians came from there.
The main musical influences for me were the Blues, people like Robert Johnson, Muddy Waters, Lightnin' Hopkins, and early Rock 'n' Roll, and old style R 'n' B and soul music. artists like Little Richard, Fats Domino, Elvis, Eddie Cochran, Buddy Holly, Otis Redding, Aretha Franklin. I am also totally influenced by the artists Brancusi, Modigliani, and Giacometti.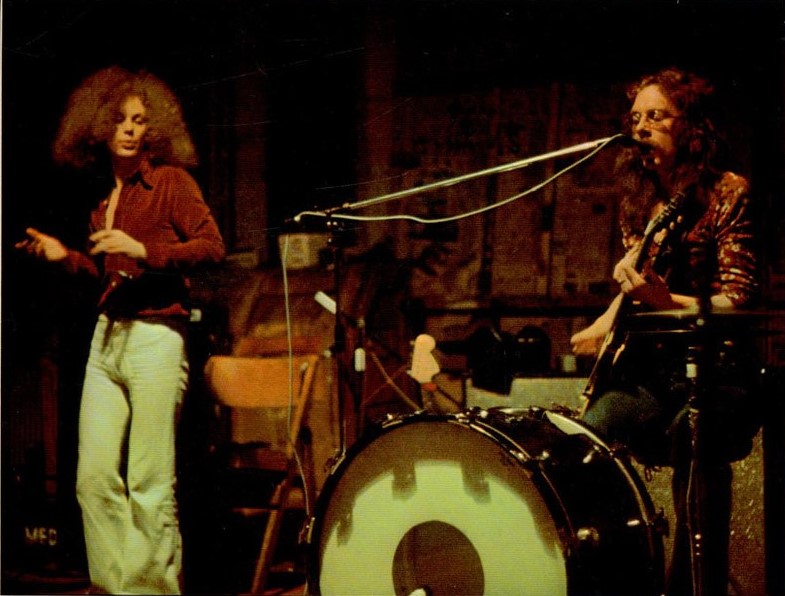 Were you in any bands before formation of Medicine Head?
Medicine Head was the first band, at school and Art School, I had no idea I would form a band, I didn't get a guitar til I was in my early twenties!!
How did it all come together?
I met Peter Hope-Evans at school, his father had been re-located with his job to the area I lived in in the Midlands. We were the only people in the school carrying harmonicas!! Things looked good for the future!!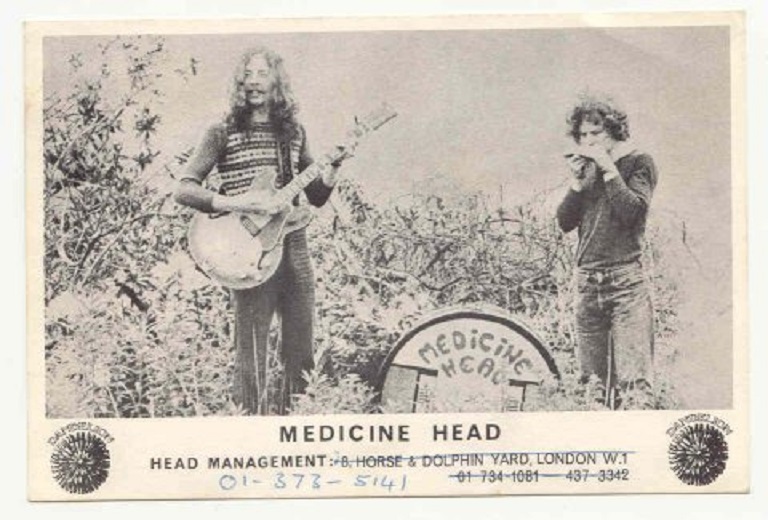 "The most incredible thing was the reaction from John and Yoko, Pete Townshend, Eric Clapton and so many others. They all loved our album!"
'New Bottles Old Medicine' is your debut from 1970. It was released on Dandelion records. 
This was a magical time for us. We had somehow got to play at a club where John Peel was appearing, we had "gate-crashed" the place pretending to be Jethro Tull, or some other band, so that we could get John to see us.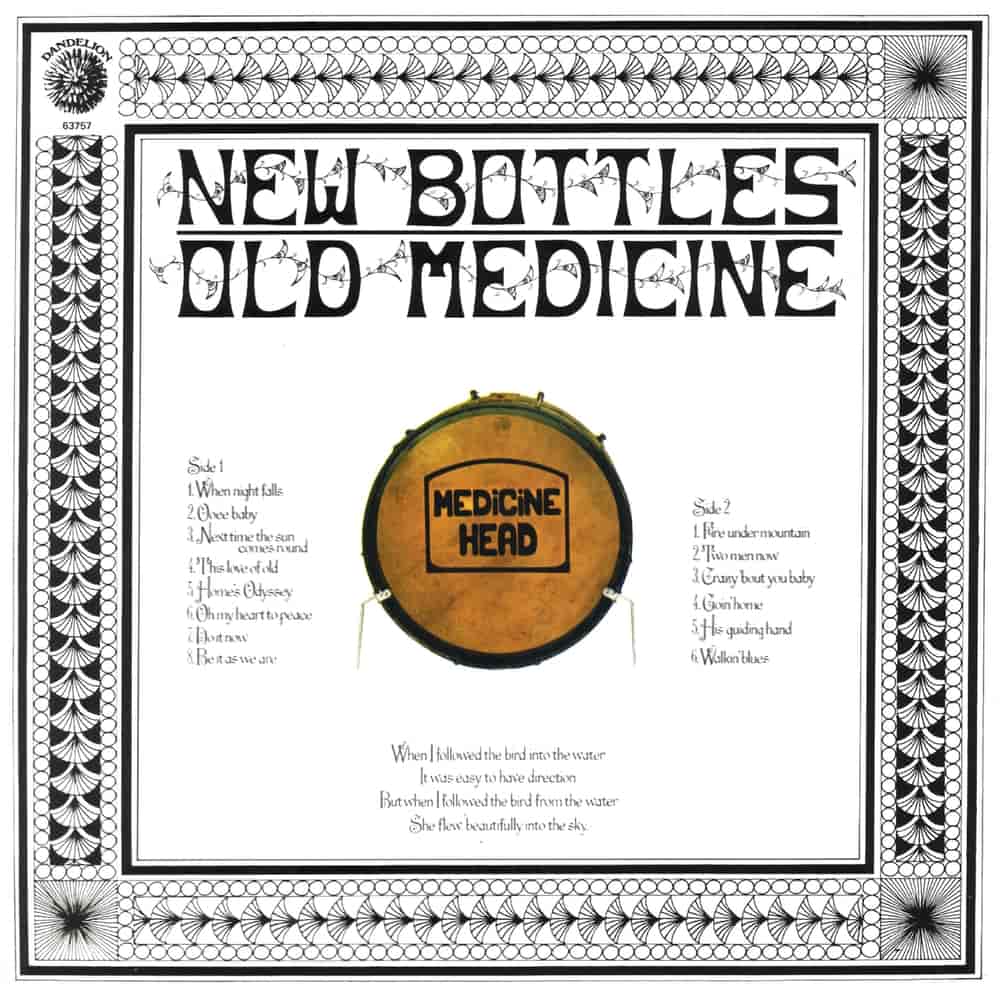 We were successful, and soon after that he signed us to Dandelion, and we were making our first album. John was in the "producer's" chair, he just wanted to be involved. We had no real experience in the studio, so we decided we would treat it like playing a show! We brought in all of our equipment, including p.a. system, and mic'd it all up. the whole thing is live, no overdubs, no additions, it is all as we played it at that moment. The whole thing was recorded, mixed and finished in less than 3 hours! The most incredible thing was the reaction from John and Yoko, Pete Townshend, Eric Clapton and so many others. They all loved our album, and told everyone about us, very soon we were out on the road, the endless tour had begun! Without John Peel I don't know if we would have got anywhere, he was a truly exceptional person!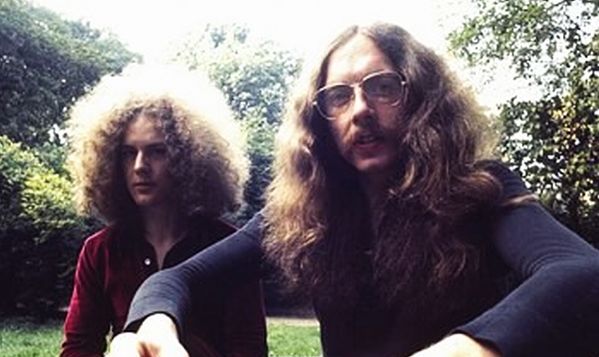 What kind of equipment did you use?
Peter and I both had Vox A/C 30's, the PA System was a Vox 100, with 4 x 10″ speakers in each column. We used Shure SM57 mics. Peter played Hohner harmonicas, I'm not sure where he got the Jaws Harps from, but he made the mouthbows himself!! I had a 32″ orchestral bass drum I found in a junk shop, along with the hi hat. The guitar is a Gibson ES 330, circa 1959!! I used tape-wound strings.
What can you say about the cover artwork?
I still love it to this day! The artist was a very close friend named Andre Krzowski, sadly, no longer with us. I love Andre's work, the detail, the minutiae, he was so devoted to his art, and the soul of his work fits together with our attitude to simplicity and the message. You probably know I asked him to do the artwork for my 'Dark Side Of The Moon' too!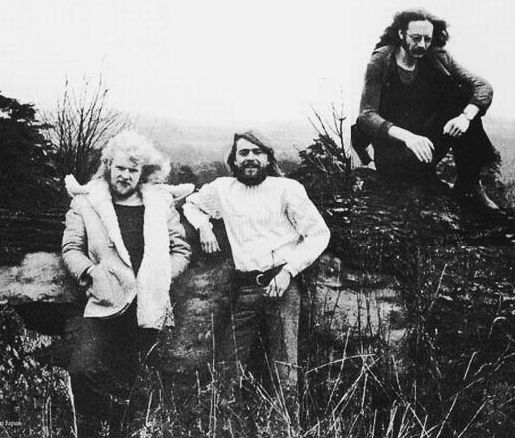 How many copies were pressed?
I don't know, but I would think not many in its vinyl form. Of course, it is still selling, both as a CD, and as a digital download.
In following years you released 'Heavy on the Drum' and 'Dark Side of the Moon', a year before the famous Pink Floyd release.
'Heavy on the Drum' was a slightly more produced album, actually produced by my good friend Keith Relf, who was the illustrious singer in the Yardbirds.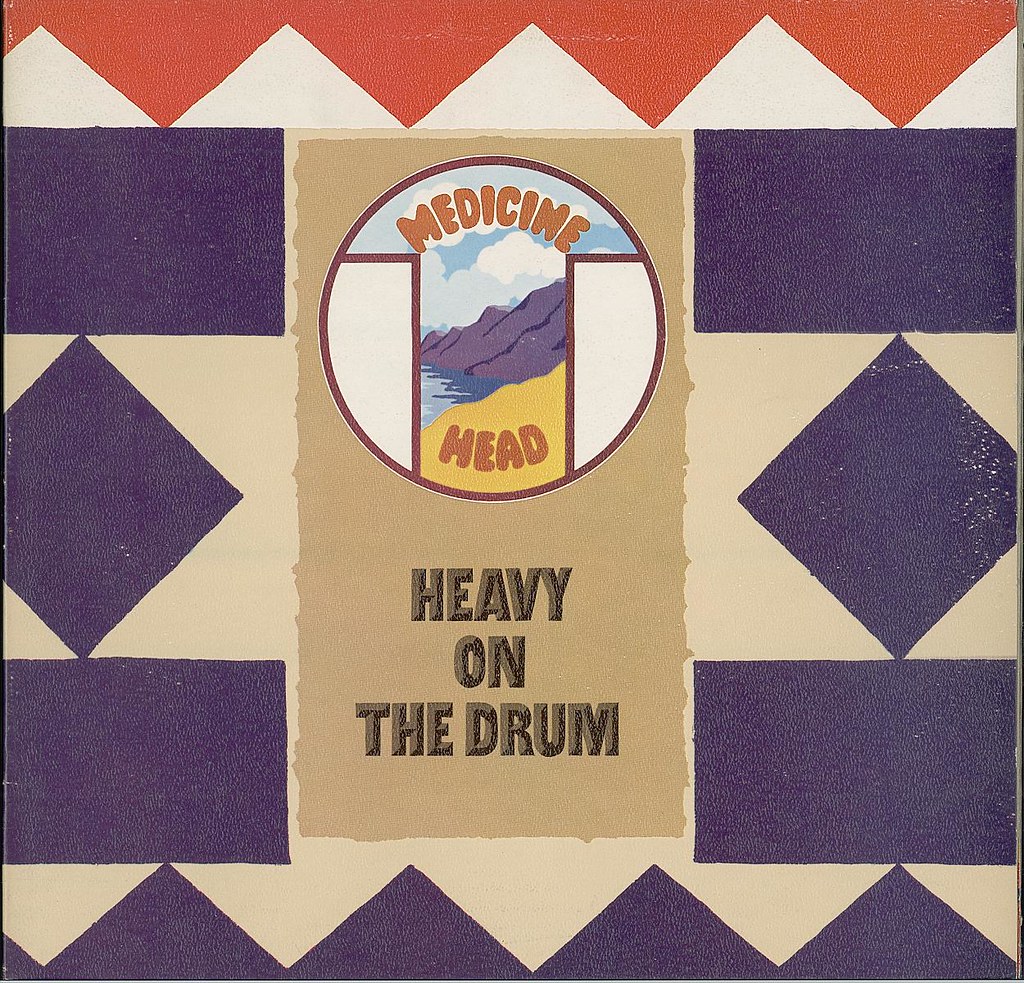 I think it stayed quite close to our ethic of direct simplicity. Shortly after the release of this album, and 'Pictures in the Sky', Peter left Medicine Head for the first time, so I asked Keith if he would play bass for me, he joined, we auditioned a few drummers, and finally I hired John Davies. I had already written the song called 'Dark Side of the Moon' and wanted to call the new album by the same title. In those days I would not put singles on the album, I did not want people to have to buy the same thing twice, that too was part of the ethic, not to rip people off! So, the song 'Dark Side of the Moon' was not included in the album because I wanted to release it as a single!! I put it on a later album called 'Don't Stop the Dance'. It was never released as a single. As far as I know, Pink Floyd's album was called 'Eclipse', and I'm not sure what prompted them to change its title except that 'Dark Side of the Moon' is a really good title!!! I don't think they've ever commented on the subject, but they know they followed me and used the title for their awesome album. I love Floyd's 'Dark Side'!!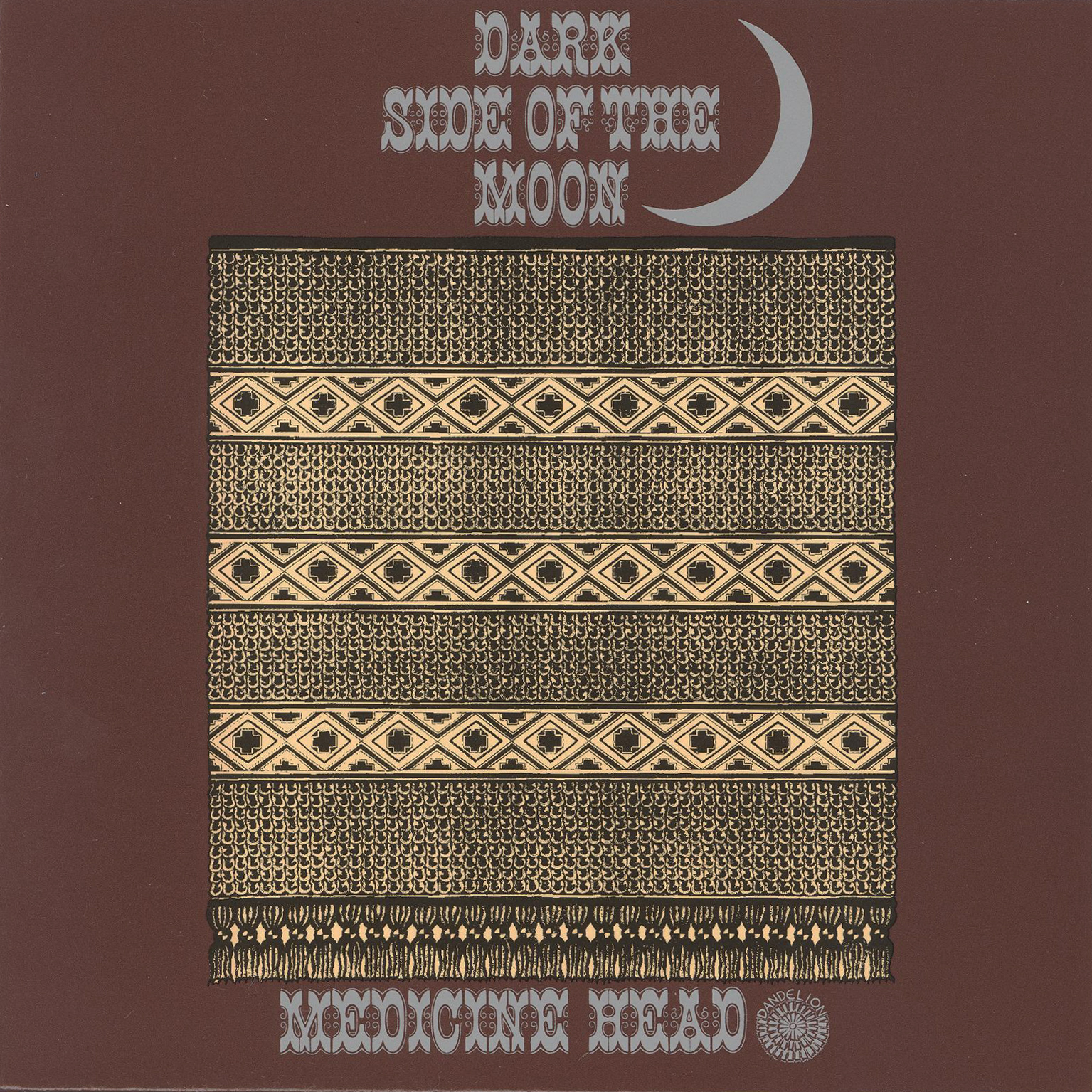 You released a couple of more albums including a great 'One and One Is One'. Later you joined British Lions, Box Of Frogs and after that your pursued solo career. After 35 years your released a new Medicine Head album called 'Fiddlersophical'.
I feel so good about this album, it is a re-birth, and the response so far has been amazing, beginning with a 5 star review! I kept the whole process close to my original "simplicity" ethic, recording in a very "rustic" way, recording in different locations, feeling the emotional pull of each environment, and letting the whole process flow.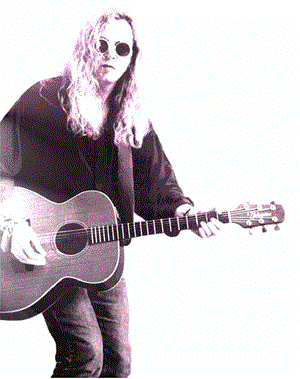 What are some future plans?
I'm going back out on the road as Medicine Head next year, it's gonna be a total blast!! I shall also be touring solo, and of course recording another album, so I think next year's going to a busy one!
I have a special edition of 'Fiddlersophical' with an amazing holographic front cover! This will be available on the 28th of October, exclusively, and only, from my online store.
Enjoy!!!
Klemen Breznikar