Orange Wedge interview with Joe Farace
Hard Rock band Orange Wedge's first album, was originally released in 1972 in Baltimore, Maryland released as a private pressing on label Contraband. Band recorded another classic hard rock LP! Here's an interview with Joe Farace.
---
Who were your major influences?
When I was 7 years old I was taking drum lessons. I switched to guitar as soon as I heard The Beatles. I didn't have a decent guitar, but I would listen to various groups like The Stones, The Animals, The Byrds, The Yardbirds and try to play parts of the songs. I got a better guitar and began lessons.
Were you in any bands before forming Orange Wedge?
Orange Wedge actually started out as Greg and the Originals. Obviously Greg Coulson was in that group. I'm not real sure about the rest of the group. I was in a group called Cabbage and before that The Monarchs. There are no recordings available of these groups as far as I know.
You formed in Baltimore around 1968. 
There were lots of groups around. I went to the Orange Wedge audition and we practically played the whole side of the Who album Live At Leeds. After the audition I joined immediately.
How did you decide to use the name "Orange Wedge"?
It was the name of a popular LSD back in the day.
Did you release any 45's?
We did one remix/radio version of the song "People" it wasn't really available to the public. It is included on the LongHair cd "No One Left But Me"
How about touring?
During my last 2 years in the group most gigs were in Maryland, Virginia, Delaware, and Washington DC. Most were festivals and concerts. Typically 1-2 hour shows. We did some shows with some bigger acts and others we were the headliners.
In 1972 you released your debut album.
We recorded the album in Baltimore at Flite Three. We were broke and didn't have the cash to do anything more than the 500 copies. We went in the studio twice to record and Greg and Gene Meros the engineer were more involved with mixing and producing later. The record needed a cover so we came up with the basic dark blue with the Wedge stamp. The record was available in some local stores and on gigs. We gathered a list of record companies and packaged the album for them to review. The responses varied but no record deal.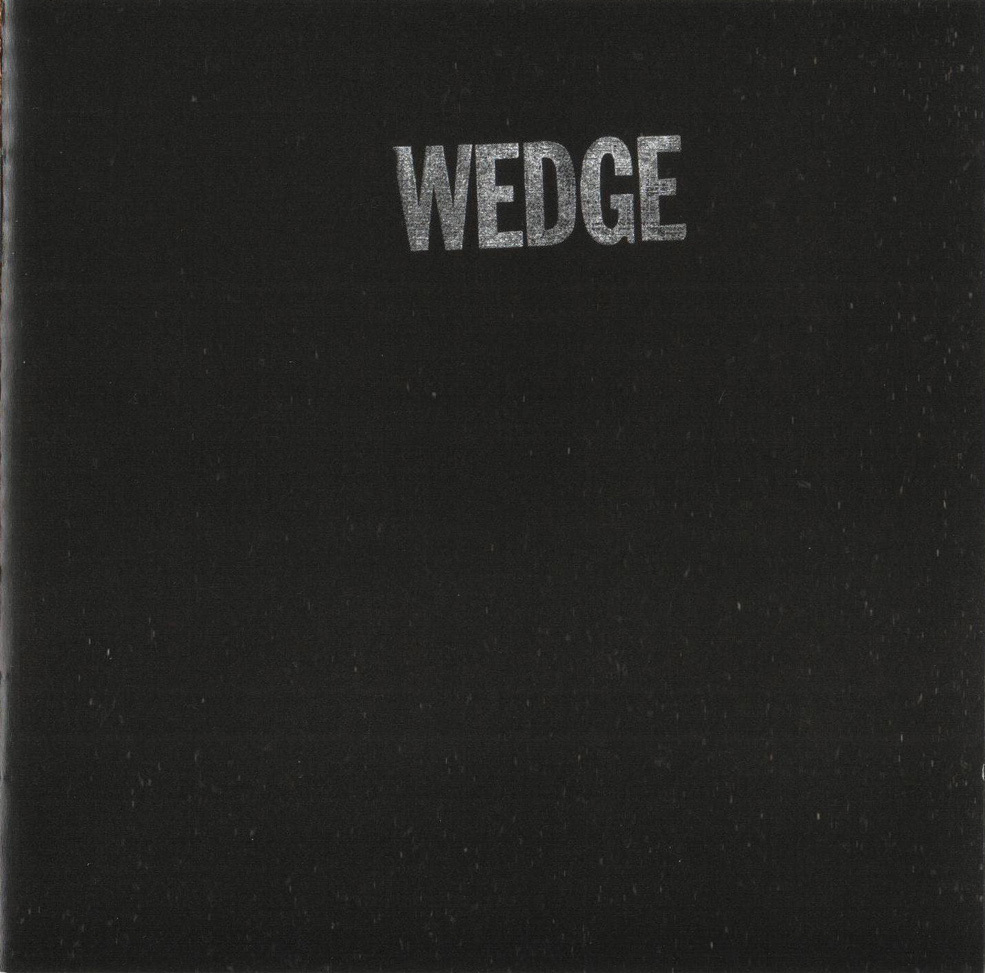 Would you share your insight on the albums' tracks?
We were a four piece group when we performed. Just the guitar, bass, drums and lead vocals. Greg asked me if I could write some original songs and my first ever was One Night Lover. I didn't have a melody or words, I just played the chord changes and Greg came up with lyrics. The rest of the group just added their own interpretation. The rest of the songs just came out of my head mostly relating music that I listened to or things that were happening in my life at the time. One song that I do remember something about is "Revenge." I was dating this chick that lived across the street from me and I looked out my window and saw her getting out of some other guys car. That pissed me off. I even wrote about half of the lyrics to that one. It was inspired by my anger.
No One Left But Me album followed.
I had continued to write new songs but some of the influences had changed. This time we had 1000 copies made. Half of the album was recorded at Flite Three studios and the rest at Sheffield Studios also in Maryland. The songs were put together in the same way. I would present the initial idea on guitar, than the lyrics and band followed. The song "Dream" was created in the studio. We just needed another song to complete the album. I began to play the chords and everyone else started adding things kind of in layers. We also sent this album out to record companies and no offers.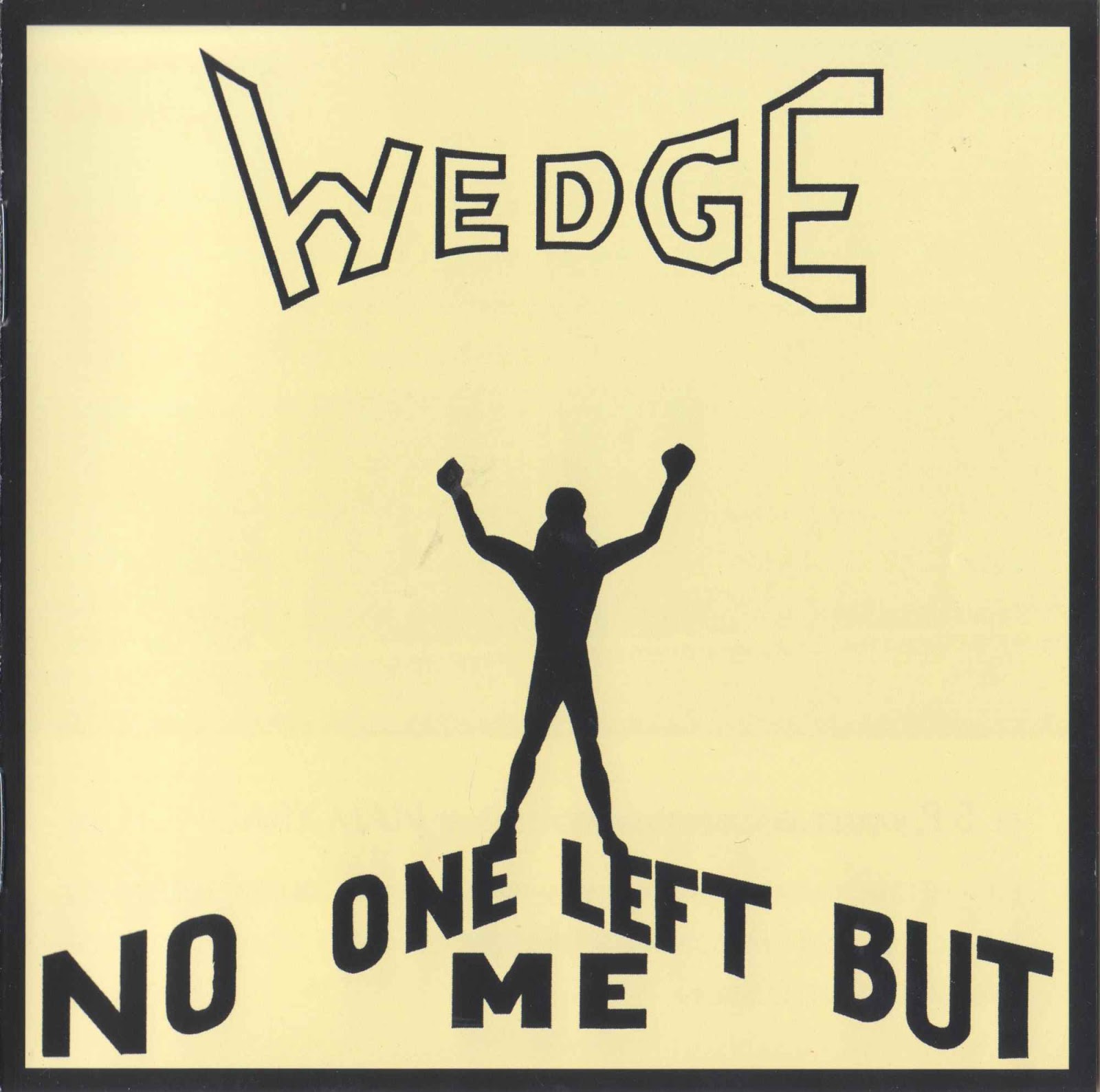 How about cover artwork?
Because we had a very low budget, we were very limited. We always had a crew of 4-5 guys that set up the stage, ran the lights and worked sound. They did all the artwork for the front and back cover of "No One Left But Me". As I mentioned the Wedge album was just a dark blue textured cover with the white Wedge stamp.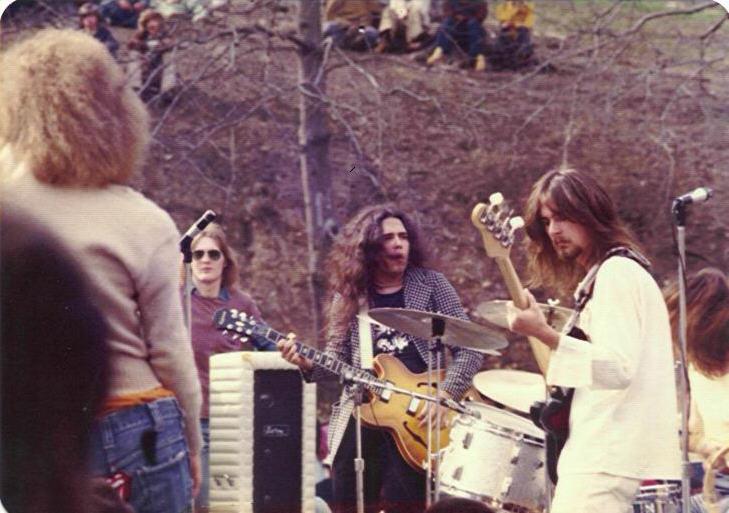 What happened next?
We continued to perform until 1975 when some friends, who had a group that needed a guitarist, contacted me. They were playing 6-7 nights a week and making very good money. So I decided to do it. I left the group and they continued for a couple more years and split up.
I played music professionally until I got married in 1979. I went to school for electronics and worked a regular day job. Music became something that I only did on the weekend.
How about Bottle of Blues?
A friend and I formed "Bottle of Blues" about 10 years ago. We changed players several times until we ended up with the current configuration. We play 2-3 gigs a month because in Baltimore it's hard to find places to play especially since we are a blues band, We have recorded songs for our website and demo but no original tunes. I have written other songs but never recorded any of them with a group. .the website is www.bottleofblues.net if you want to hear the demos.
Any future plans?
I often get text messages from people who liked the albums so I recently got the idea to try to do a one time reunion. Greg and I have got together to see if we could perform the songs from the albums. It is in the works and hopefully it comes true.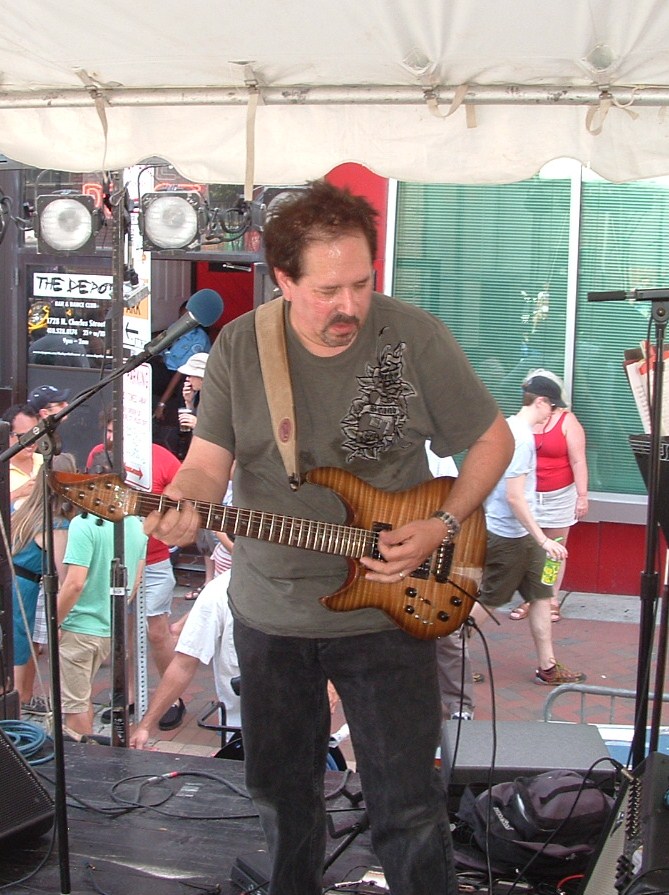 Thank you for taking your time. Last word is yours.
Klemen, thank you for this opportunity. It has been my pleasure. It's great to know, several years later that people in many countries have listened and enjoyed the music of "Orange Wedge". Rock on, Joe Farace.
– Klemen Breznikar