The Shadows of Knight interview
The Shadows of Knight are an American rock band from the Chicago suburbs, formed in the 1960s, who play a form of British blues mixed with influences from their native city.
---
Jerry McGeorge (Guitar) talks about The Shadows of Knight and H.P. Lovecraft
Who were your major influences?
I was probably very typical of the time, Elvis and all the early rock pioneers were favorites. As for guitar, I was pretty eclectic, I liked Chet Atkins, Les Paul, Charlie Byrd and a number of other guys, like James Burton and Scotty Moore.
Your first band was called The Blackstones. Were you in any other bands before that?
I was in a band from Munster, Indiana for about a year called "The Mystics". We never recorded, which is probably a blessing!
The Blackstones were quite good considering our experience level and ages, all 18 & 19. We recorded a bit and had some local releases. Most of our material was written by Jeff Boyan, later of Saturday's Children & H.P. Lovecraft.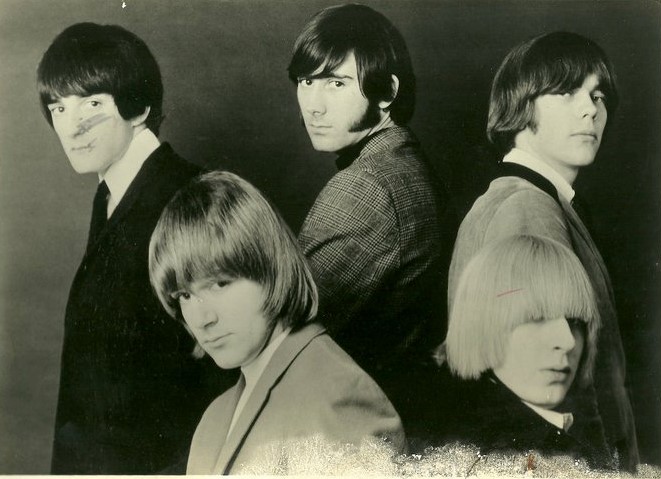 Can you elaborate the formation of The Shadows of Knight?
There are so many stories about the Shadows I wouldn't know where to start. I do hope to write a book about it all some day. It was a very good band that just got burned out by too much time on the road and a lot of bad luck.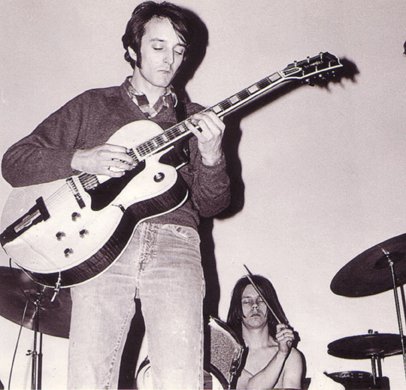 At what point did you join H.P. Lovecraft?
I joined H.P. Lovecraft in mid-'67 after getting an offer to join them. The Shadows were simply falling apart at that time and it looked like a good time for me to change direction.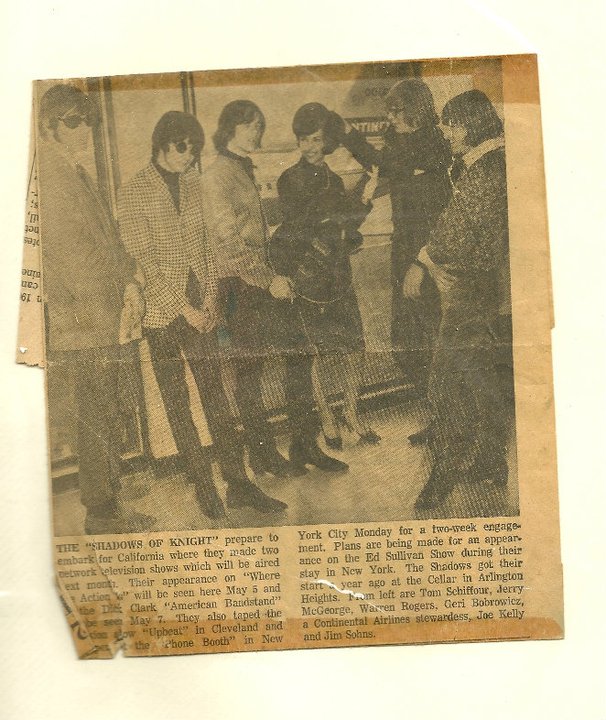 What do you remember from recording an album?
We went into the studio about a week or two after I joined. The tunes were very well worked out and I just tried to stay out of the way as much as possible. It was recorded at Universal Studios in Chicago and all things considered came off rather well. I've forgotten the artist's name (the credits are on the sleeve).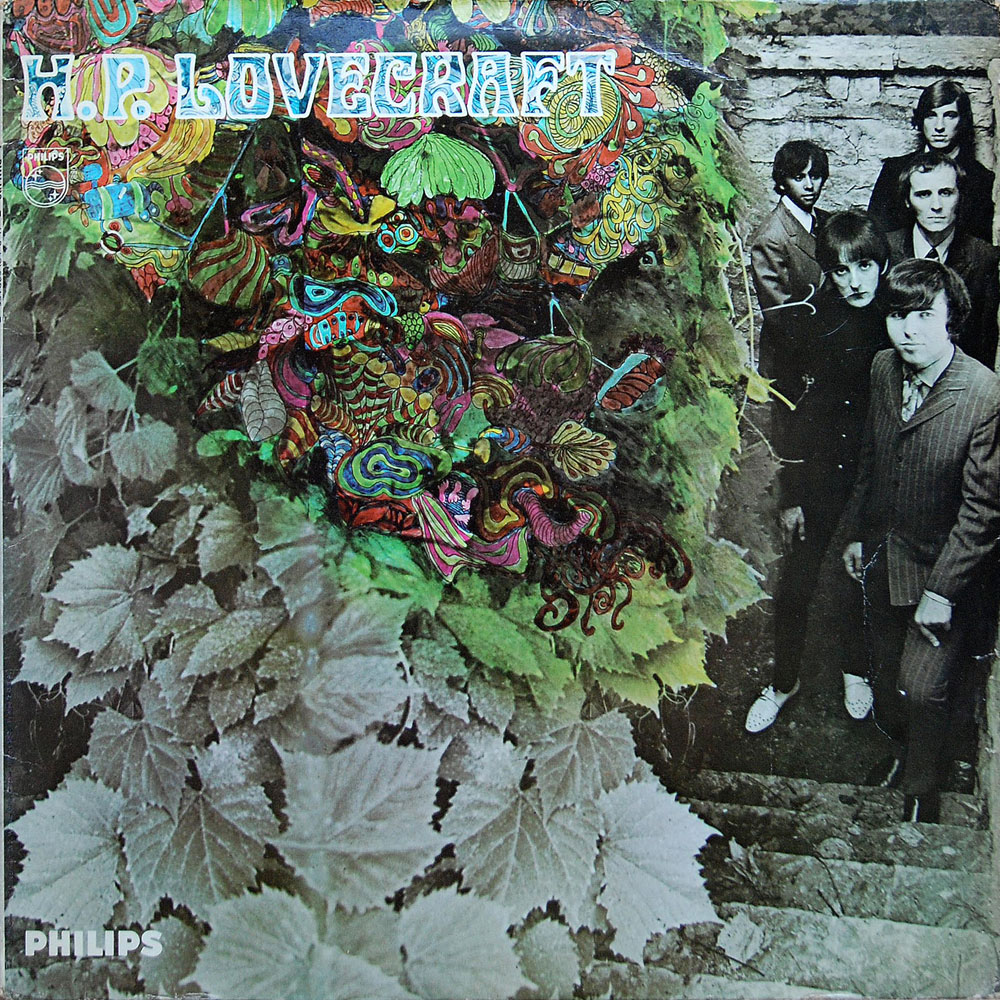 What's the story behind the artwork? 
The photographer was a friend of our producer, George Badonsky. I should have left the white shoes at home.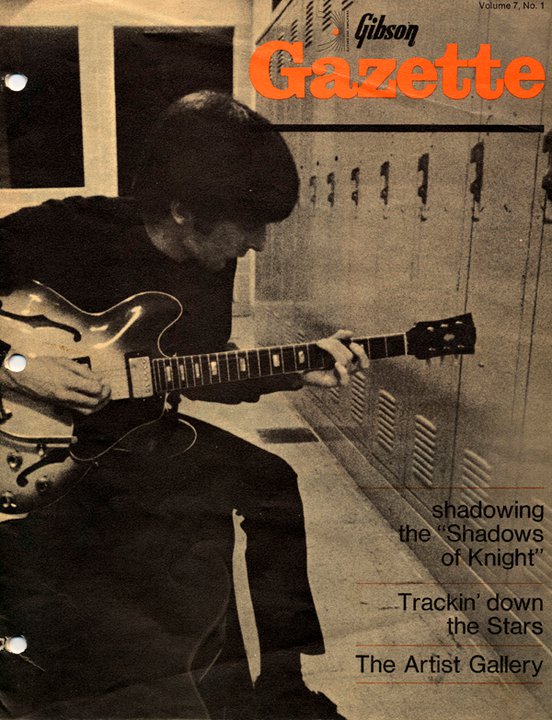 How about concerts?
We played around Chicago until November '67, then went to California to play two gigs at the Fillmore. In between those two gigs we played a week at a club in LA. The Fillmore gigs were the best I experienced while with the band and the reviews were excellent. Unfortunately, like with all bands of that era, the road took its toll and we were never again quite that good. Lots of friction between members, etc.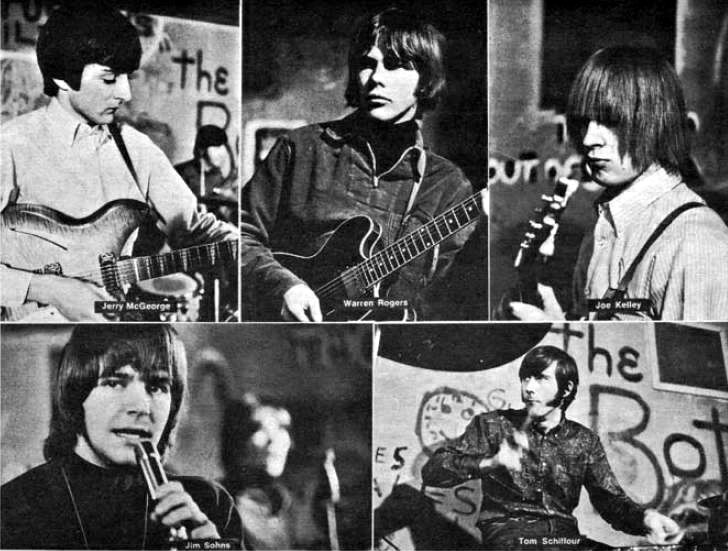 What happened next?
I was fired in April '68, replaced by Jeff Boyan. Frankly, I'd suggested they hire him the previous summer, before they made an offer to me. He was just a perfect fit in my mind, but there was resistance for a lot of dubious reasons. In reality, George Edwards just didn't want that level of talent crowding him. I went home in quite bad physical and mental condition and decided to rehab. At that point I decided to throw myself into guitar study, putting the bass aside. I spent the next several years studying music & guitar, playing with a little blues band, jamming a lot. I attended Berklee School of Music in '69 but couldn't continue there for financial reasons. I got married, moved to the Southwest and played in a country rock band called "Moonshine" for a couple years with two great musicians, the late Kenny Trantham on steel guitar, and a wonderful singer named Bucky Allred. I moved on from there and eventually got a music degree from North Texas State University in 1978, but by then had decided to call music a career and pursue other interests. My hearing had deteriorated quite a bit and I was tired of the typical musician's scuffle just to make a living. I got into the auto industry in '78 and retired early in 2000.
– Klemen Breznikar