All Saved Freak Band interview with Joe Markko
The All Saved Freak Band started in a Christian commune near Orwell, Ohio. What can you tell me about the very beginning of the band?
The communal farm we operated actually began a few years after the band started. Larry [piano player] and I started writing music in the late summer of 1968. At the time we were unaware that anyone else was writing rock music with exclusively "Christian" content. Though Larry Norman recorded an album in 1969 I still haven't found anyone else whose music was being played on radio in '68. As a matter of historical accuracy,  All Saved Freak Band was truly one of the first groups in the U.S. to do "Christian" rock as a form of fulltime ministry. But please don't blame us for what the "genre" is doing now. That would be too heavy a cross to bear.
Glenn [Schwartz], Tom [Eritano] and I were the only individuals to have played "professionally," before our conversions. We had three bass players over time, none of them played bass before coming to the group. What started with two people writing music eventually developed into a 12-person ensemble and the result was the ability to perform widely diverse sets of music, encouraging creativity in everyone.
All Saved Freak Band satisfied every definition of "Indie" music. We paid for, and did, everything ourselves. While people in the street seemed to appreciate what we were doing, the Churches didn't care for us, at all. Which was OK with us since we didn't feel like our music was intended for "church" people.
Members included co-founders Joe Markko and Larry Hill, Mike Berkey, Ed Durkos, Tom Eritano, Tim Hill, Morgan King, Norris McClure, Carole King, Randy Markko, Kim Massman, Pam Massman, Tom Miller, and rock guitarist Glenn Schwartz. Schwartz was lead-guitarist for the rock group, the James Gang (later replaced by Joe Walsh) and Pacific Gas & Electric who recorded a top 20 song in 1969, "Are You Ready?". Temporary replacements for Glenn Schwartz and Tom Eritano were guitarist Phil Keaggy of the Glass Harp and drummer, Val Fuentes from the California band, It's A Beautiful Day. You all come together in Orwell?
Phil Keaggy and Val Fuentes were never "members" of the group but they filled in, "on the road," Phil for a couple of gigs in Kent and Val for Mardi Gras in New Orleans. Many of the band members came from the Kent State area after Glenn, Larry, Randy and I started playing at J.B.'s Bar on Water Street in Kent after the shootings there. Tom Miller was one of the "Kent Crazies," listed as one of the "Kent 25" and active member of Kent's chapter of the SDS. The Massmann sisters and Carole King [not of Tapestry fame] provided great vocal backgrounds and the value of violin and cello onstage can't be overstated. Forty years later, All Saved Freak Band remains a unique sound.
How do you remember the first sessions you had?
Paying for everything ourselves, we were on a "shoestring budget," meaning we didn't have opportunity for endless retakes looking for perfection. First albums with any band are always a time of joy and this was no different. We recorded all our albums at Cleveland Recording with Engineer Ken Hamann and Producer Rob Galbraith from Nashville. We didn't really understand how good the two of them were for many years.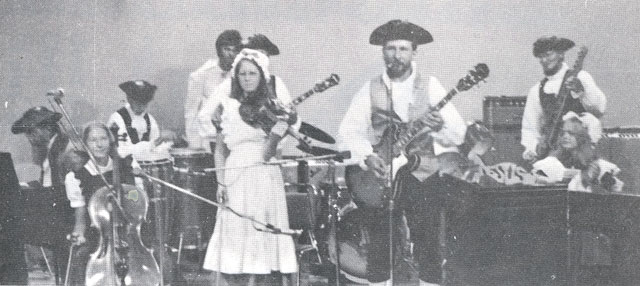 Your first LP is called My Poor Generation. It was released in 1973, but If I'm not wrong it was recorded from 1968 to 1972. What can you tell me about recording and producing this LP?
The songs on the My Poor Generation recording were indeed written between 1968 and '72. We had no drummer at the time so we attempted to create the "feel" of percussion as much as possible. I'd been electrocuted prior to the release of the album so I heard the final product in the hospital.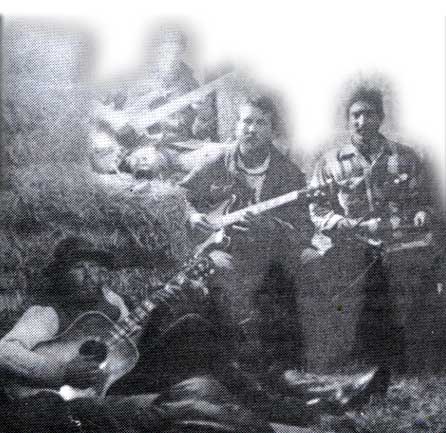 I really enjoy the atmosphere on the LP and I also really dig the cover artwork. Can you tell me more about it? I would also be very happy if you could share few words about songwriting.
The cover on My Poor Generation was a photograph taken in Chardon, Ohio and features Larry, the band's other co-founder, in his black Amish hat. We were playing on the back of a flatbed, semi-truck parked on the square.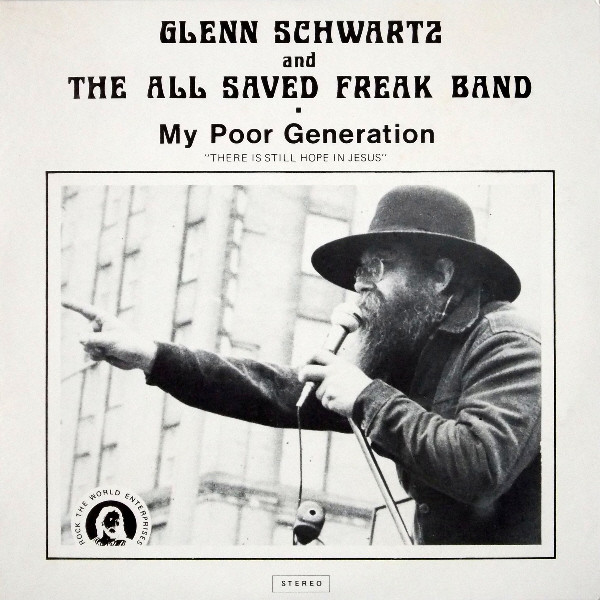 As for songwriting, I think the "process" must be a bit different for everyone. For me, music always comes first, something that grows out of my personal practice time. Lyrics are a necessary evil and something I never feel comfortable about. Lyrics tend to expose us a bit. Some songs are written in minutes, others take a long time and there's nothing in the time frame that says anything about the quality of the entire piece.
Brainwashed was your following released in 1976. You also released another LP same year called For Christians, Elves and Lovers. What can you tell me about these two releases?
We recorded the two albums between 1973 and 1976, slowly building the two over time. We released both thinking it would accurately showcase the diversity of music we were blessed to play. The For Christians, Elves and Lovers project added a few, other musicians including parents of the Massmann sisters who, combined, created a true string quartet for the project. The project proved fertile ground for their gifts. Brainwashed, on the other hand, was released as a response to our critics after Glenn was kidnapped by famed cult de-programmer, Ted Patrick. Claiming we were all "brainwashed" led to the album title and some fairly hard, rocking music.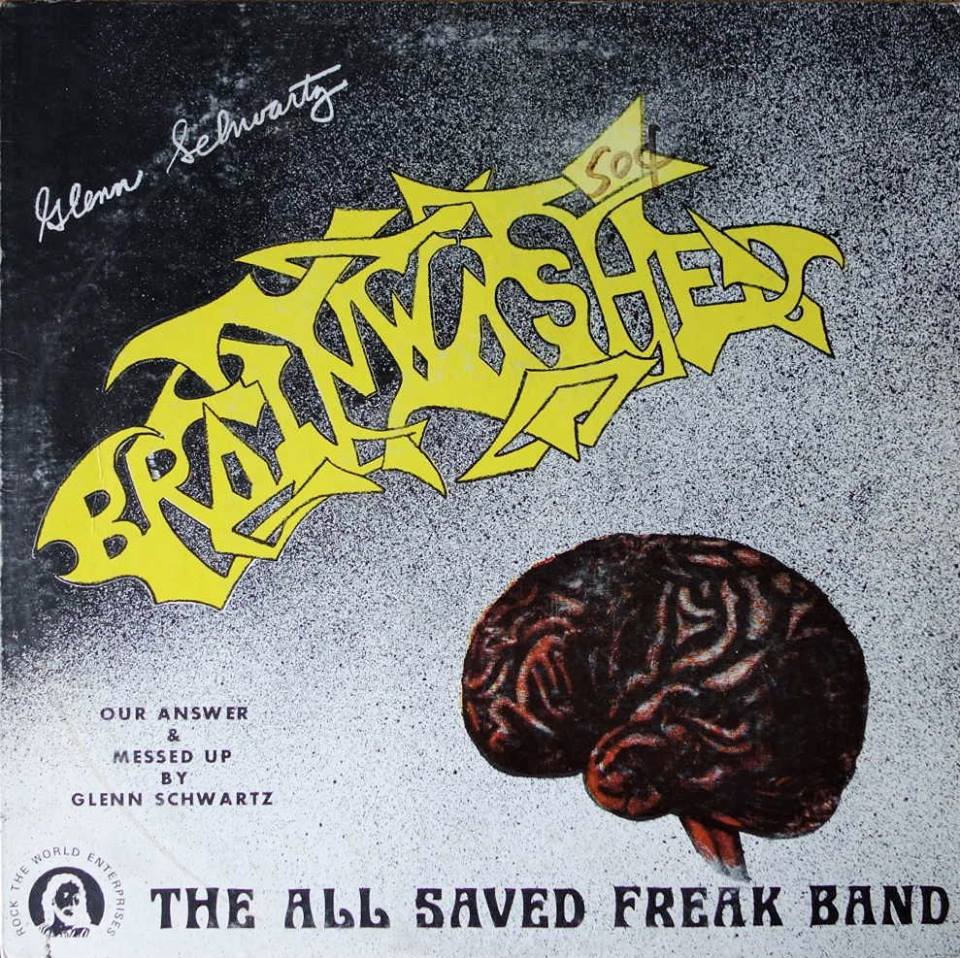 Sower was your last album from that period and it's absolutely amazing. It's a bit different isn't it? 
I wrote about 70% of the music on the Sower album, the only exceptions being "Prince of the International Kaleidoscope" and "Old Rugged Cross". The album was released more than a year after I left the band and was released against my objections. In fact, everyone but Larry and the Massmann sisters was gone by the time that album was released.
We started our own label, Rock the World Enterprises, after rejecting offers of interest from RCA and Columbia. That decision also guaranteed our esoteric status but it left us with full control of the music, something most musicians wish they had. We only had 500 copies pressed at a time because there was no market for the music. Starting eight years before the term, Contemporary Christian music was coined, we sold the albums at our concerts and through the mail.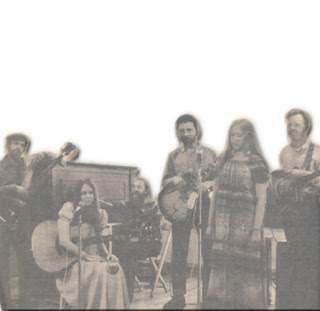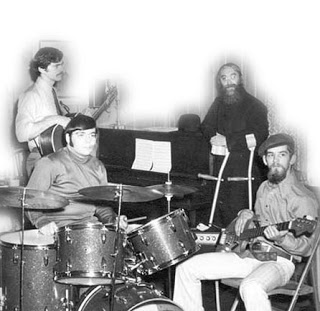 How about your latest release Harps on Willows. What can you tell me about that?
Harps on Willows was released as a "best of" CD in 2006 and its intent was to place a capstone on our collective experience. It provided the opportunity to put a clean ending on our story. We also included two, short pieces that were performed in almost every concert but were never recorded. It's our "final word," on the entire experiment. We've used proceeds from that collection to send several thousand dollars to the poor in Cuba through a missionary friend.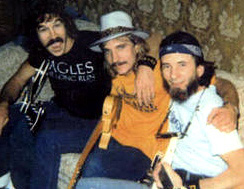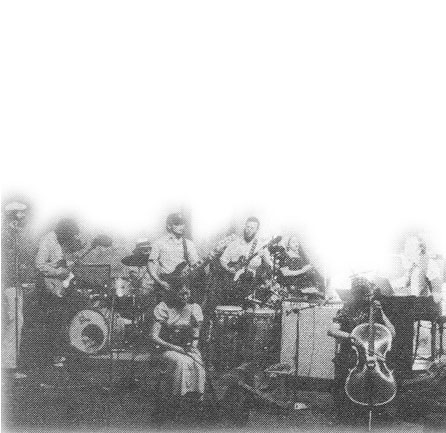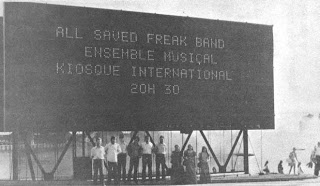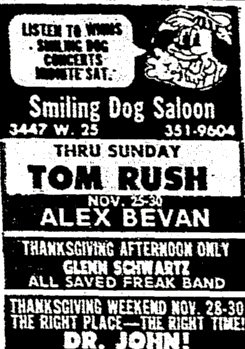 What were you doing thru the eighties and nineties?
In the 80's and 90's I was a Pastor with the Assemblies of God and used music as part of my ministry rather than the whole "shebang." I'm now retired, using my time to suck the marrow from the day. I'm occasionally asked to sing with other bands and have a home recording setup for my own joy but life is now mostly about children and grandchildren. It's been a great life.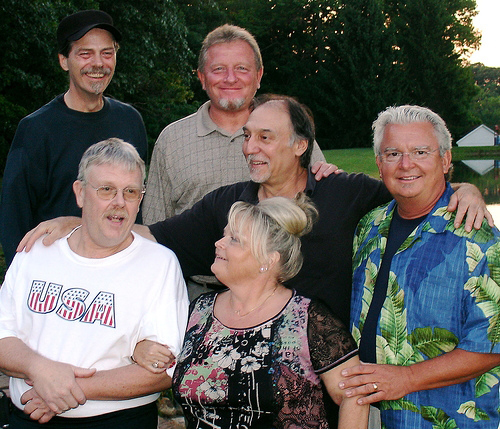 What are some of your future plans?
While I stay busy promoting my memoir, When Someday Comes, I'm really in a position now to just let life unfold, a luxury I didn't have when younger. I plan to breathe.
– Klemen Breznikar