Leaf Hound interview with Peter French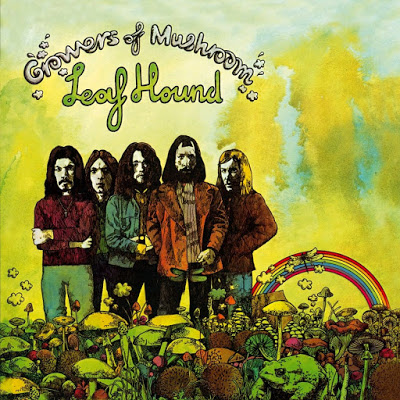 Leaf Hound's Growers of Mushroom is without a doubt among the very best Progressive Blues albums. They were as good as Led Zeppelin but didn't have enough luck to become worldwide known. These days their LP is highly sought-after.
My very early music influences were people like
Elvis
,
Dion
,
Eddie Cochran
,
The Beatles
,
The Rolling Stones
, also my cousin Mick Halls who was starting to play a guitar.
You were involved in several bands including

Switch

,

Erotic Eel

and

Joe Poe

. Was there anything released?
Yes, I still have material somewhere on an old reel to reel tape with some of our earliest tracks I recorded with the
Switch
, although they are probably in a awfully bad state by now.
Your were part of

Brunning Hall Sunflower Blues Band

. In 1968 you released an album 

Bullen St. Blues

.
My cousin Mick Halls and I had our own band but we had just lost our bass player, so we auditioned a few bass players to replace him and Bob Brunning turned up at the audition. He really liked my vocals and Mick's guitar so he suggested why don't we drop our band and work with him as he had a record company called Saga Records that was interested in Bob getting a recording together. So Mick and I agreed to give it a whirl and we recorded the
Brunning Hall Sunflower Blues Band
album,
Bullen Street Blues.
 It was to be our first ever recording.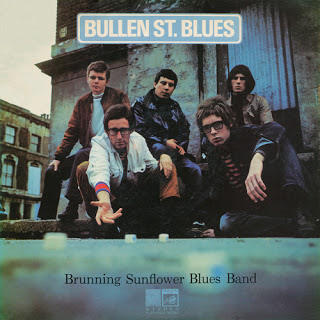 You joined

Black Cat Bones

. They went through several lineup changes. Originally it was Paul Kossoff, Paul Tiller, Derek Brooks, Stuart Brooks and Terry Sims. They were soon to be joined by Simon Kirke. Together with Kossoff, Kirke went on to form

Free

. Guitarist Rod Price joined together with Phil Lenoir on drums and this lineup went to recorded

Barbed Wire Sandwich

. The album didn't sell very good, so Brian Short, Rod Price, and Phil Lenoir left the band. Remaining members, together with Mick Halls (from

Brunning Hall Sunflower Blues Band

) and Peter French started a brand new project. Keith George joined to play drums and

Leaf Hound

was born.
I joined
Black Cat Bones
who were a really great blues style band and good musicians, shortly after I managed to get my cousin Mick Halls to join them as well. Both Mick and myself did a tour of Germany and Norway with them but we were getting bored with doing other peoples old blues style traditional numbers so Mick and I decided to write new original. Some rock style blues compositions of our own. Then I decided to change the name of the band to
Leaf Hound
in order to get away from the old style blues music image .
The bands we were enjoying at this time were all pretty exciting, Cream, Hendrix, The Who, Jeff Beck Group etc, so I guessed it was time for a change of direction.
We recorded The Leaf Hound Growers of Mushroom album at Spot Studios in London. We just went at it like maniacs and Mick and I actually managed to write one last composition to complete the album while we were still recording. The whole album was completed in a marathon eleven hour session, which was quite an achievement. It was after this that Mick explained that we didn't need the rhythm guitarist anymore so we asked Derek to leave and of course shortly after we spoke about this Stuart, his brother decided he wanted to leave as well. After the Brook brothers left, we replaced Stuart on bass with Ron Thomas from The Heavy Metal Kids for what was to be our first brief Leaf Hound German tour.
'Drowned My Life in Fear' / 'It's Gonna Get Better' was your first single.
I wrote 'It's Gonna Get Better' with some help from Mick of course, and we didn't know it was going to be released as a single. In fact the absolutely pair of useless creeps who were supposed to be acting as our agents at this time caused the band to break up when we heard from them that the album was now not going to be released.
What are some of the strongest memories from recording 
Growers of Mushroom
?
Mick and I had most of the songs already written for the album, we both knew where we wanted the band's new direction to go, and I guess things just seemed to happen in the right way during the recording, I suppose we were buzzing believing that we were actually now going to lay down some great original tracks, which the music press many years later now call it a rock classic.
What's the story behind your name?
I thought of the name 'Leaf Hound', after I read a short horror story about a dog returning from the grave covered in mud and leaves so I penned the name 'Leaf Hound'. The title 'Growers of Mushroom' was taken from another short horror story I had read about a woman who was slowly poisoning her man by cooking him deadly Toadstools, although the lyrics were more about having a hallucination.
Well after my band
Leaf Hound
had sadly broke up, I heard that a band called
Big Bertha
was auditioning for a vocalist in London. I became close friends with the drummer who ended up being a star in his own right
Cozy Powell. 
I auditioned and got the job with
Big Bertha
and started rehearsing with them in Birmingham. They were great musicians but it just didn't seem to get off the ground, so Cozy and me decided to leave. I invited him to come and stay down in London with me at my flat and check out what was going on. It was during this time that he got an audition with
The Jeff Beck Group
, and as it happened at the same time I got the audition to be with
Atomic Rooster
, so we both couldn't quite believe our luck.
In Hearing of Atomic Rooster

was soon to be recorded.
The recording was done in Trident Studios of Wardour Street in London. I was asked by Vincent Crane to audition as he really liked my vocals with
Leaf Hound
. It was a strange experience as I loved the line up of the band. Vincent was terrific on keyboards, John Du Cann was great on the guitar, and Paul Hammond was really good on the drums. I just seemed to be instantly accepted with the band when shock horror I was to find out that Vincent and John were at each others throats, then Vincent had sacked John, then Paul upon hearing of John's departure decided to follow John to form a new band called
Bullet
. 
So I found myself feeling a little lost after finishing the recording of my vocals on the excellent Atomic Rooster album
In Hearing of Atomic Rooster
wondering what else was going to happen. We later got Rick Parnell to replace Paul on Drums and Steve Bolton to replace John on Guitar, then we toured Italy and America, and Canada etc.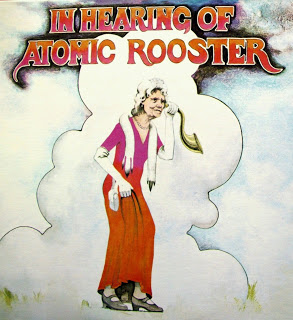 In 1972 you were already recording with Cactus.
I was having the time of my life working with Cactus. I was offered a contract with Atlantic Records with Cactus and moved to live in America. I thought of the title of the album, wrote all the lyrics on the album except 'Swim', and helped with some of the arrangements. It was great to find that when we toured in the States we really knocked them dead. Everywhere we played the audience rocked with us it was really working. We had top airplay with 'Ot 'n' Sweaty on Cashbox and Billboard . Everything was buzzing when I found that to my amazement there was a plot going on to get Carmine and Tim to leave Cactus and join Jeff Beck to form Beck, Bogert & Appice when I found this out I couldn't believe it, Cactus just had a great new tour lined up to take in the West Coast when I was told officially that Carmine and Tim were going to leave Cactus. I was then offered to take over Cactus and form a new Cactus band and I briefly attempted to do this auditioning Mitch Mitchell on drums and Randy California on guitar amongst others. But I decided this was not what I signed a five year contract to do, so I was pretty pissed off and felt very badly treated by Carmine and Tim and the management for trying to double deal. I felt that it would be a complete rip off to tour with the name Cactus without the main rhythm section, so I left the States to return home pretty disgusted with the whole affair. I was asked by Beck, Bogert & Appice to write a few songs on their new album I penned the lyrics to two tracks 'Lady' and 'Lose Myself With You'.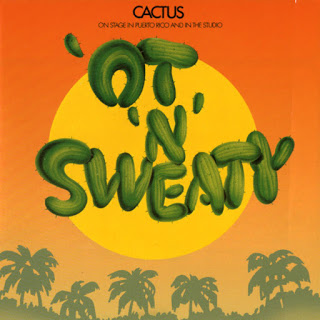 About

Randy Pie

and

Ducks In Flight.
Although The Cactus management had effectively broke up Cactus, I was to find to my cost that I was still however legally tied to the contract with Breakout management and Atlantic Records and this in effect stopped me from working or writing with anyone until it expired which was three long years away. 
It was after I had returned from the States that I was offered by Roger Forrester, Eric Clapton's manager to put a band together with a great little guitarist called Jimmy McCullough. Stigwood's R.S.O Records was interested and put us on a retainer and we started writing together and formed a great little four piece band. At this time R.S.O Records were trying to get me free of my contract in the States but we were to find out that they had no intention to give me a release, so the band never happened and I was completely screwed, lady luck had ran out again. 
Just when the contract with Breakout management had eventually expired in the States, I was asked by Publishers Chappell Music if I would like to go to audition for a German band called
Randy Pie
. I hated the name but heard that they were terrific musicians so I gave it a shot and yes I got the audition over some three hundred other would be vocalists, So I moved to Hamburg for three years. We recorded a terrific album in Los Angeles called
Fast Foreword
on Polydor Records, I wrote all the lyrics and helped with the arrangements, and we did several successful German tours.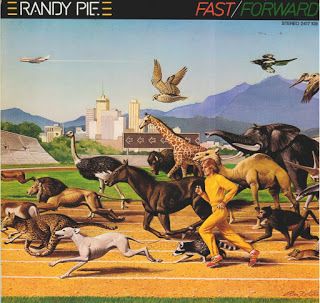 It was a sad consequence when Polydor Records had heard that instead of concentrating on the future success of
Randy Pie
and the new album that certain members of the band were arranging to go and tour with other smaller acts, To their credit Polydor Records had spent a considerable amount of money promoting
Randy Pie
, so they were furious and sacked the band. Then to my complete surprise Polydor asked me if I would like to do a solo album, as they appreciated all the hard work I had put into the band. I wrote together with Mick Halls and recorded the album
Ducks In Flight 
with some fabulous musicians such as Kenney Jones (Faces) on drums, Brian Robertson (Thin Lizzy) on guitar, Micky Moody (Whitesnake) on guitar, amongst others.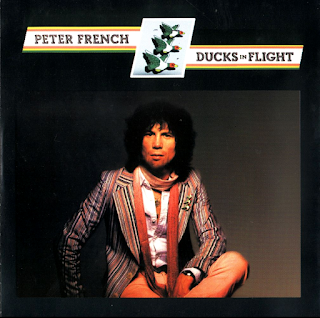 I was disillusioned with the music scene when I returned home to London. It was Punk or New Wave, a completely alien territory musically for me, so I retired from the music scene for a while; however I recorded the track 'Nightmare' with the
Gillan
band in Gillan's Studios, but it was never released. I was told it was too American for the British music scene whatever that meant? However when
Ian Gillan
heard it he loved it and released it himself. It ironically reached no. 10 in the singles charts in England. 
I also went back to the States briefly to write lyrics for
Carmine Appice
's solo album
Rockers
.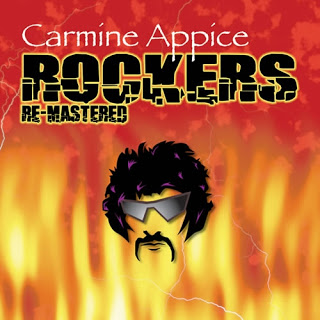 In 1994 Repertoire Records made Growers of Mushroom reissue which set off a new start of the band.
I had a phone call completely out of the blue from the head of Music Collector magazine, who had just heard about the recording that I did of Leaf Hound all those years back. He was raving about it, calling it a masterpiece of classic rock and saying that it must be released again. Well I was delightfully surprised, even more so when they asked me to do a seven page interview with them, something that they had rarely done before. It was to be some time later that I had heard that many new young bands had been raving on about Leaf Hound and I was invited to meet some of Leaf Hound's fans at the Heavy Load Club in Oxford street. I was completely amazed and delighted when I met them. It was during this time that I was introduced to a drummer Jimmy Rowland. He asked if I ever felt like putting Leaf Hound back on the map. I felt at the time that it was impossible. The bass player now lived in the States, my cousin Mick Halls now lives in the States, our drummer Keith had passed away, but I suggested that I would consider auditioning some guys to hear if it could be possible. Well I did audition some guys and to my surprise Luke Raynor, who was only 21 at the time, was a fantastic guitarist. Ed Pearson was superb on the bass, and together with Jimmy on drums sounded great. We had originally a keyboard player but I decided to keep it as a four piece, and so I had reformed Leaf Hound and began writing the Unleashed album together with Luke, which I must say has turned out to be a damn good classic rock album. And the music press and the fans loved it. So what can I say! I would love to see Leaf Hound get placed on a decent tour but at this present time we are only doing some selective appearances in England, and looking for a good agent for the band to get us some decent gigs overseas.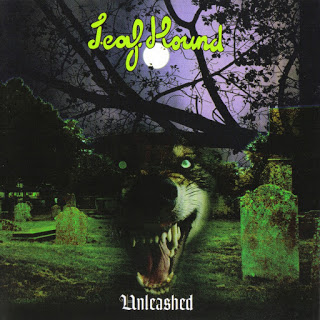 Leaf Hound is more well known today than it was back in the days.
It has been truly an absolute delight for me to find out that through the internet that
Leaf Hound
has so many fans in so many different countries. I have been delighted to have had letters from fans in Brazil, Australia, America, Russia, Scandinavia, etc. And that young new indie bands have released their own versions of tracks from the
Leaf Hound
albums. It is a great compliment indeed.
Thank you. Last word is yours.
I have just written a book called "Hallows End" which I am hoping to get published, it is a fictional tale of black arts and murder in a village. 
I am also at present writing a fictional play called "The Mine" about a disaster in a Welsh mine in 1939, that's about it so far Klemen, 
Thank you for the interview I wish you every success with your venture. 
– Klemen Breznikar