Carol Of Harvest interview with Axel Schmierer
First I would like to say thank you very much for agreeing to do this interview. Where did you grow up? 
Once upon a time – long ago – I was born in Stuttgart, a town in Germany. When I was 3 years old, my parents decided to move to Fürth in Bayern. I have a sister – she is 3 years older than me. I really don't remember much about my childhood – its like a black hole. My mother used to say – that I was a very quiet child, always friendly to everyone. When I was 14 my life began. I started smoking, did a lot of sports and had my first girlfriend. With 16 years I began to learn playing the guitar. My dream was to play in a band called: "After curfew". The bassist was in my class and they had a wonderful playing guitarist called Peter. But – they didn't want me – I was rather disappointed. With another friend I started to cover songs from the band "America" – but this was just for fun.
But life goes on and so someday I decided to make my own music.
Formation of Carol of Harvest?
When I was 19 years old Robert Högn, Heinz Reinschlüssel and I decided to form a band – making my music. I had a lot of stuff and I think it was Heinz who knew Beate Krause and so we visited her one day and she agreed to sing in our band. She was 16 – but had a beautiful, strong voice. Jürgen Kolb followed joining the band. I had a book from Walt Whitman – and the poetry "A carol of harvest" was exactly what I wanted to say……….. a song of the good green grass ….. We got a wonderful place to make music – a very large building out in the green, where we could be loud – no neighborhood. This was a place for a lot of parties and good songs.
What influenced you?
My inspiration were bands like Camel, Pink Floyd, Gentle Giant, Renaissance, Clannad etc.
The line up consisted of then 16 year old singer Beate Krause, drummer Robert Högn, keyboard player Jürgen Kolb, bassist Helmut Reinschlüssel and you on guitar.
Yes it is true – Beate was 16 years old – but already had a great power in her voice.
In 1978 you released your album. It was released by Brutkasten record label.
At that time there was not so much choice in record labels – where we lived. I think the price was also very important for us. We still were in school – did't had so much money.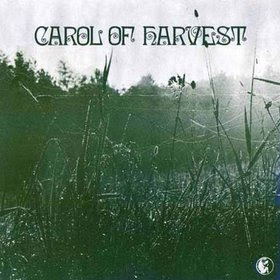 How many copies were pressed?
It is correct – only 200 copies were made.
What are some of the strongest memories from recording it?
When I write songs – I just sit down and play my guitar. From one moment to another there is a riff or chords and thoughts of a story – I can imagine very strongly. I record the ideas – melodies (the heart of a song) follow and in my head a song is created. In 1978 I did the same thing – poetry, melodies, chords etc. When we played the songs in our band room it was a very good feeling to everyone of us – something like ecstasy. We were rebellions against the old regime.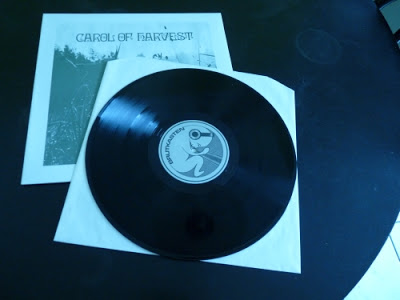 What can you say about the cover artwork?
At that time I was in love with a girl called Rita – she came from Munic and one of her friends was a boy, Manuel, taking wonderful pictures of nature. The front cover was taken in a park – called "Nymphenburger Park" in Munic.
What happened next?
Yes we had some gigs. I remember one in Würzburg. It was a band competition. There was another band called "Blitzlicht" – I liked them very much – cause they covered "Snowgoose" from my favorite band Camel. We never thought we could win – but in the end and after a good performance we did win – together with Blitzlicht.
Would you share your insight on the albums' tracks?
Put on Your Nightcap – it was our first song. When i wrote the song, I had these pictures of war – people dying – people suffering and on the other site this man with his nightcap on his head – going to bed, living in his own and only small world – not interested in anything but himself. Somewhere and You and me were just love songs. Try a little bit was inspired by the tragic dead of a friend.
What happened next?
The main reason we disbanded was the move of our keyboard player – afterwards we tried to continue with another guy, but somehow the record was the end of carol of harvest – at that time.
Many years later you reunited with Ewa Grams on vocals.
After Carol of Harvest disbanded I never stopped playing music. I have material for 20 CD's on the hard disk of my mac. Somehow everything came together: Ewa came into my life and a friend who mixed the songs – so we published "TY I JA". We got a radio award from Radio Indy in America and rather good critics for example (progarchives).
We were played in polish radio for several times – but until now we did't sell very much CD's. I think the reason is the polish language – but we don't matter. I like the CD very much – it is my music, my feelings – the things I want to tell the world – that's it.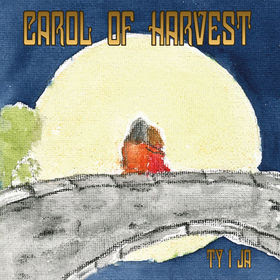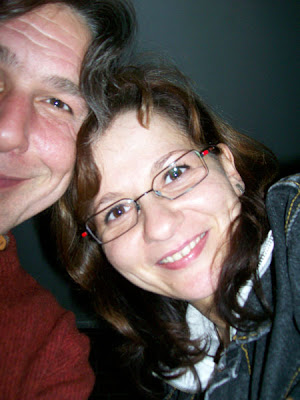 What currently occupies your life?
I am a social worker – working with young people who have no home. I am also a non medical practitioner and a "breath therapist". I do a lot of meditation and of course a lot of music.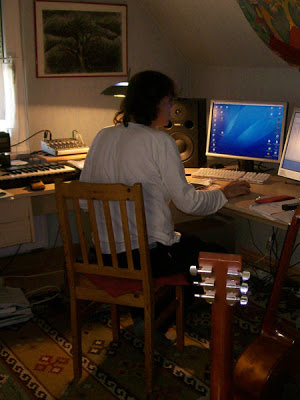 Are you still in contact with any members?
No.
What are some future plans?
Publishing new music, opening my own practice. Being happy, loving – living.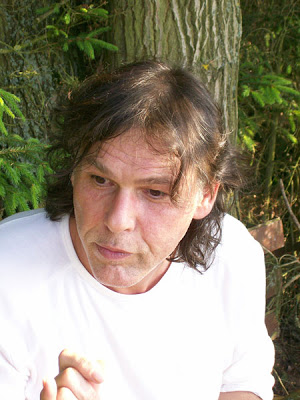 How do you feel about the fact, that young people from other parts of the world listen and enjoy your music?
This is really great – I love this. It is a great thing to leave footprints where you have been going.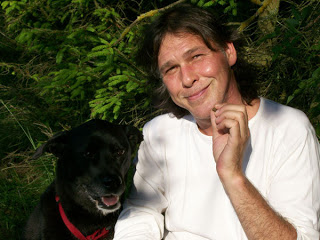 – Klemen Breznikar
–