Arzachel & Egg interview with Mont Campbell
You lived in Kenya until you were 11 years old. How do you remember those years? To what kind of music where you exposed?
Very little music in fact as we had only World Service radio and no vinyl record player until I was about 8 years old. I had heard pop music at my cousin's up country where they had a wind-up gramophone that played LPs, so heard Cliff Richard and the Shadows, Elvis Presley (whom I hated), Bobby Darin, Craig Douglas. I began to buy pop records myself from 9 years old and studied the Everly Brothers, Lonnie Donegan, John Leyton, Floyd Cramer. I was more interested in the B sides than the A sides. My parents didn't listen to much music. They had some Victor Silvester foxtrot 78s and Scottish country dance records. When we got the vinyl player the only classical music we had was Ravel's Pavane Pour Une Infante Defunte and Delius's Hassan. My mother conducted the local church choir and she used to take me to choir practice, an extremely tedious experience. I heard some local Kikuyu music and coastal Swahili music but on very few occasions. My family was uninterested in non-European tradition or even European tradition come to that.
How many copies of Arzachel LP were pressed?
It was a short run. Only 1000 copies I think.
Your next music project was called Egg. David L. Stewart (organ, piano, keyboards, synthesizer), you (bass, vocals) and Clive Brooks (drums).
The lineup of Egg never changed. When Egg was performing there were no synthesizers; Dave had a Hohner pianet on top of his Hammond L100. We recorded the music very quickly. Part of the music was deleted as it was a version of the Dance of the Adolescents from Stravinsky's Rite of Spring. A Decca executive heard this, recognised it and the album had to be re-pressed with a sticker over the sleeve notes. In fact this was unnecessary as Stravinsky had written the music before taking French citizenship and at that time Russia was outside the European copyright zone, so there was no copyright on the Rite of Spring.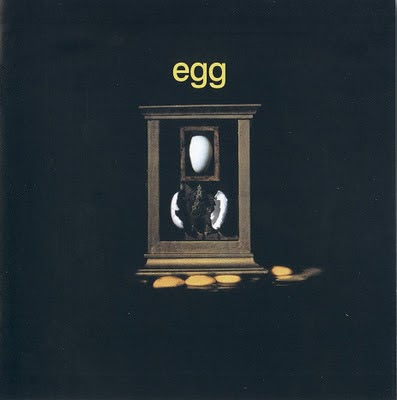 The Polite Force was your second album (released: February 1971).
The first song A Visit to Newport Hospital is the best piece. As with the first album, Dave's playing is the best thing, particularly his fuzz organ solos. I didn't enjoy the sessions which seemed to me turgid and unsatisfying. I don't like the album.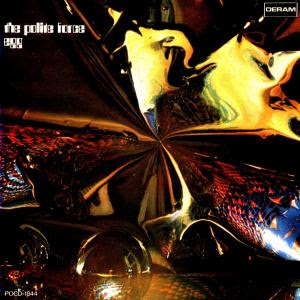 You went on to study composition at the Royal College of Music, gaining ARCM diploma in 1974. You began full-time career as a composer. 
Not so much a decision as an opportunity – I was asked to write the music for a film by David Anderson and things followed from there. I was an unsuccessful graphic designer at the time!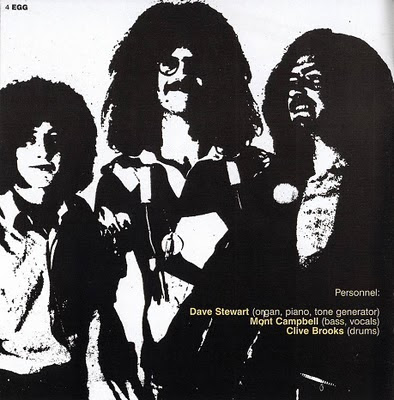 You were also part of National Health.
I was unemployed after leaving the RCM, had no idea what to do with my life, recently married aged 23. Dave asked me if I would join National Health and I agreed. I enjoyed writing music for the band though my compositions were dropped as soon as I left, which I did after a year because the band was going nowhere, hardly anyone was interested and I was depressed.
You also played on Slapp Happy/Henry Cow album Desperate Straights (1974) a French horn and a year later you played in Hatfield and the North's The Rotters' Club. 
I don't remember doing anything on Slapp Happy or Henry Cow. I don't think I did anything. On the Rotters Club I turned up for the session, played a few notes on the horn, charged them £23.50 (a lot in those days) and left again.
What are you doing these days?
Organising the share launch of the UK's first community-owned solar power station in Lewes, the town where I live. I am a director of the energy services company Ovesco (unpaid). I am also a trustee of the Lewes Community Land Trust (unpaid). That's the sort of thing you do at my age. On the music side I write production music that is used for TV and radio internationally; I play ethnic wind instruments on sessions and I have a performing band called Kalamus that plays non-European folk tradition, mostly flute and bagpipe music with percussion. Some of the music is composed by me.
What are future plans?
To make my community resilient against the shocks that are going to be hitting the world soon: rising energy and food prices, resource depletion, financial collapse and environmental breakdown. You would do well to take note of these problems as they will affect you too. Find out about it.
Thank you. Last word is yours.
I think religion is one of the stupidest activities human beings have ever invented, particularly monotheistic religion. You can find out about my current musical, lecturing and other activities by looking at my website
dirkcampbell.co.uk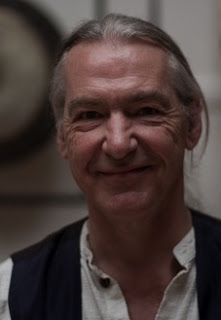 — – K
– Klemen Breznikar