Bob Martin interview
Thank you very much for agreeing to this interview, Bob. I have been a fan of Midwest Farm Disaster for many years now. You were born in Lowell, Massachusetts in 1942. What can you tell us about your childhood? 
I am the son of a house painter who supported a wife and 3 children.  We lived in a small 5 room house in a middle class neighborhood.  This was a happy time in my life; there were a lot of kids and we played outside most of the time.  We didn't have a lot of money and I didn't realize that we were poor until I went to high school and saw how some kids lived.  We didn't have TV until I was 12 so my fun was to read.  We always had books in the house.  My mother loved books and we had a good library.  She introduced me to Jack Kerouac's writing.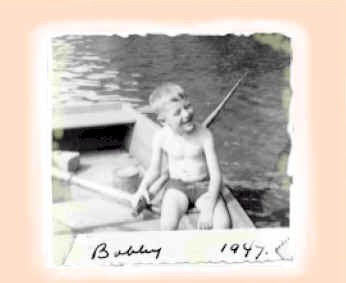 You were attending Suffolk University in Boston. How would you describe the folk music scene there?
My life changed in the mid sixties.  The Cambridge and Boston Folk Music Scene was going strong and I was influenced by Spider John Koerner, Mississippi John Hurt as well as Black Rhythm and blues: Billy Ward and the Dominos, Clyde McPhatter, and The Charts.
You were also influenced by beat poetry.
In the mid sixties a chance encounter with Kerouac changed the direction of my writing: poetry and music. I saw him in the Old Worthen bar and at Mello's bar on back Central St.  In front of Chuck's Bar on Moody St. was the first time I saw him.  I was very shy but finally walked over to speak to him.  As I was about to speak and say something really profound about his book On the Road the door of chuck's bar opened and a blast of rock and roll music came out with a crowd of people. Kerouac looked at me and said something that I couldn't hear.  He walked off with the crowd into the night.  Several years later I wrote the song "Jack Kerouac" .
When did you start writing songs?
I started writing songs at age 16.  I was in love and wrote a lot of sappy love songs, mostly black rhythm and blues style.  I never had a real band until I recorded in Nashville at  RCA's studio.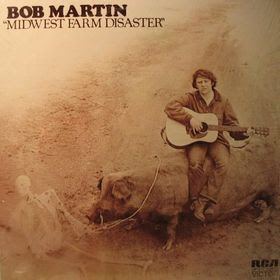 What is the story behind your album? You closely worked with Chet Atkins in the studio.
I met with two promoters who had seen me perform and they asked if they could make a promo and shop it around to a few record companies.  They had some contact with RCA and a few other labels and we chose RCA in Nashville. Chet Atkins came into the Nashville Studio while I was recording.  He was wearing purple three-piece suit made of leather and a matching leather western hat.  We talked for a while and he stayed to see the rest of the session.  We recorded "Midwest Farm Disaster" in 3 days.
Who appeared on the album?
The band in the studio consisted of the Nashville musician's Norbert Putnam, Billy Sanford, Kenny Buttrey and David Briggs.  They were the best.  Kenny Buttrey had played on Dylan's Blonde on Blonde album.  I was very happy with the finished product. I was told unofficially that they sold 30,000 copies worldwide.  I was never told officially.
Did you play any shows?
After the release of  "Midwest" I went on the road with a band Bob Martin and Nania".  The corporate politics at RCA had changed.  Their focus was on glitter rock with artists like David Bowie.  I went on the road off and on for two years.  I missed my wife and two kids.  I became disillusioned with the music business and dropped out.  I had an opportunity to buy a farm in the mountains of West Virginia and I moved my family there.
In 1974 you decided to "drop out" of pop culture and move to a farm in West Virginia.
In West Virginia I worked as the Director of the Mountain Heritage School.  I put some funding together from the National Endowment for the Arts and additional funds from the State and local support.  We hired older adults with traditional skills such as banjo playing, guitar, fiddle and other instruments. Many skills such as weaving, pottery and spinning.  The older adults gave the lessons in the two high schools in our county as well as in their own homes or at the school itself.     It was a wonderful concept and it helped to supplement the income of our older adult community and taught the residents of our county these very valuable traditional skills and music.
In 1982 you decided to return to studio of June Appal Records and record songs, that you wrote back home.
The second album was "Last Chance Rider". I met with some people from June Appal Records in Kentucky. The recording I felt was too commercial.  I always felt that it might not be a good fit with June Appal.  I took back the rights to the LP and it might be re-released as a CD in the future. I was moving in a different direction.
The River Turns The Wheel was your third album from 1997. You released it on your own label.
I felt good about "The River turns the wheel".  I had full control over the project with people I felt were easy to work with. Excellent musicians and I could work close to home at my own pace.
Next To Nothin' is your latest album.
Since "Next to Nothin" I have recently released "Bob Martin Live at the Bull Run".  It was released in November in 2010.  I released it as well on my first European tour in Belgium, Netherlands, Paris, France and Ireland.  I did 15 concerts total from January 13 until February 21, 2011.  We had a really good response from the audiences and the reviewers.  We are planning next year's 2012 European tour for March and April next year.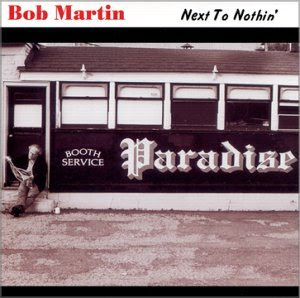 In 2006 you released a book.
The manuscript is "Mule's Moon".  It is based on a true story and I am currently looking for an agent.  It is a completed work of 83,000 words.
I've got to ask you about the song "Midwest Farm Disaster".
I had friends in the Midwest and I felt compelled to write the song.  It seems unfortunate that the farms have in many cases been taken over by corporate AgraBusiness. The food supply in the United States is owned and controlled by 4 corporations.  Maybe the song is true now more than ever.
Do you have any future plans?
Yes, I have concerts to do in the States when I get back.  We have A 2012 European tour scheduled starting in March in the following countries England, Ireland, France, Belgium, The  Netherlands and Germany. If anyone is interested in booking a show or festivals please contact: Hans @ jhgmjacobs@hetnet.nl  for The Netherlands, Belgium, France and Germany. 06-34942503/077-4771718 For England or Ireland contact 
Annemarie.martin@rocketmail.com
Thank you for your time.
Thank you for your interest in my work.  It truly is an honor to share my thoughts with you. I would say this: If we are to survive as a species and as a people we must recognize that we are all connected and are truly one.  There is no distance between us.  It is an illusion that makes us feel separate. To love one another is not just an abstract ideal.  It is the underlying reality.  The consciousness that connects us all, when we are quiet and take the time to be still,  we are truly one. Bob Martin