Yahowa13 interview with Djin Aquarian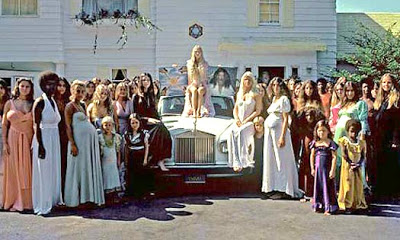 How did you join The Family? What did you do before joining The Family?
I joined the family when it was called "The Great Brotherhood of the Source". I was introduced to it through a friend of mine who had been there and told me about it in 1971. He was a busboy at a restaurant in Chicago and I was playing and singing there. He thought by my songs that I was meant to join the family and meet my Earthly Spiritual Father who was then called Father Yod. So in the summer of 1971 we drove to Hollywood cross-country together. I didn't join right away but met Father Yod on his, Jim Baker's, birthday July 4th. It took me another year before I entered the mystery school of the Source Brotherhood.
Before joining the family I was a song writer performer but at the time I joined I was spiritually seeking to find a new life beyond the commercialism and Viet Nam war profit machine….I wanted out of society but wanted to be of service to humanity and the Source was perfect for that for me.
65 albums were recorded. Nine of them were released on vinyl. Where are all other recordings? Does any bootlegs exist and if it does, on what format (vinyl, CD, tape…)?
All the other recordings were destroyed mysteriously except for some fragments which have been put together and released as compilations on various labels. I don't know of any bootlegs.
Albums were released under Higher Key label. Can you tell me more about the label, who was the owner and how did all start?
Higher Key was Father's creation so he could put the lp's out on our family label. We built the studio where they were recorded, did the art and photography work and paid to have them pressed up.The family as a collective owned the label.
What can you say about the band? How did you start and what was the main reason for Father to record music?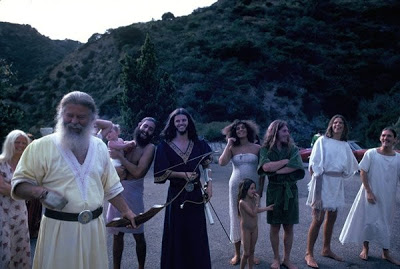 The band always was changing members but finally the three main musicians of Sunflower, Octavius and myself became Father Yod/Yahowha's personal back up band so he could sing the wisdom. Father created all of the bands for different reasons but he mainly wanted to reach young people with the wisdom teachings.
I was listening to any music with a message of peace and love…Beatles, Cat Stevens, Marvin Gay, Moody Blues, Curtis Mayfield, Hendrix…..etc."
Did you have any concerts with the band or did you play only in studio?
We did many free concerts around LA….mainly at schools.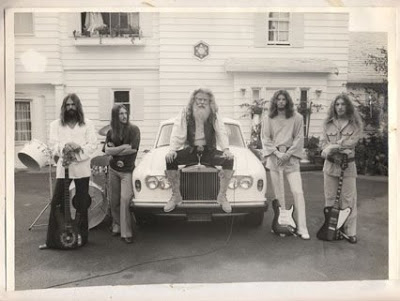 Do you have all of the albums collected in archive?
I had most of the collection on original vinyls but wound up selling them to collectors like Billy Corgan but other less famous people too from all over the world. I have none left. I just felt that they would be better off with fans who would love to have them and share them.
Which album do you like the most and why?
I like Penetration the most because it is so timeless and out of this world. It has a lot of ambiance and subtleties that the other albums don't plus very little singing…mostly instrumental….gong, tympany and bell.
How did you decide which of the recordings will be released on vinyl? 
Father decided that on his own. They were all special but he had his own reasons for choosing what he chose."
Anything else to share regarding recording and producing?
The experience of being an open channel to receive the inspiration to play in the way we did with Father and each other spontaneously was amazing and enlightening. They were all recorded at around 4 am. when the energy currents of the day were just coming in and there was a divine presence in the studio.
What are you doing this days?
Yahowha 13 minus Father is touring now and then and we've made several lp's "Sonic Portation" and "Yahowha 2013" available on line at www.Prophase Music.com. I also have an album out called "Destiny of Aquarius" available on line at www. Global Recording Artists.com. I plan on doing more music solo and with Yahowha 13 in the coming years and there will be a documentary on the family and the music coming out in the future that is being worked on now. The band will do it's sound track.
Djin, thank you very much for taking your time.
I too am grateful for your kind attention brother….May Peace Prevail On Earth! Yahowha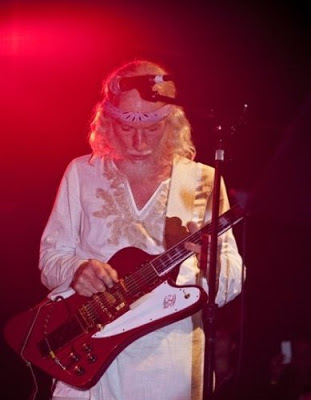 You can find more information about The Source Family 
here
. They also have their own web store. There you can buy
books
,
historic DVD
and
records
. Many thanks to Isis Aquarian. All the photos courtesy of Isis Aquarian.