The Cactus Blossoms – "Easy Way" (2019) review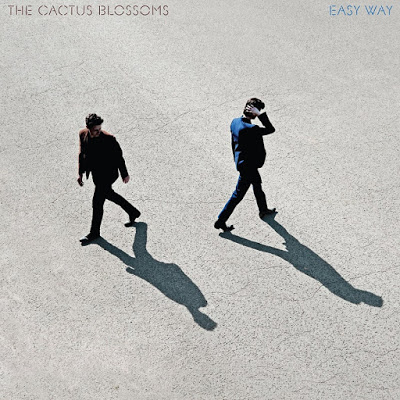 On Easy Way
, The Cactus Blossoms have not only revived the style and attitude of the Everly Brothers, but their spirit as well, as brothers Page and Jack deliver a solid set of old school breezy easygoing and often plaintive laid back numbers that ride with confidence and assuredness.
The boys dance right between several well known artists, as their signature harmonies come across with a rich fullness, instantly taking me back to what the Eagles do on their more intoxicating numbers, where for the first time I'm now considering how much that band also owes to the Everly Brothers. Like the Eagles, the Cactus Blossoms are fully aware and in touch with their roots, where they are not content to live in that past, yet bring those vibes into the present, conjuring more sophisticated instrumentation and delivery, sounding resoundingly warm and envisioned.
Yet when all is said and done, Easy Way is infused with not only mild sweet alternative country influences, but is deeply laced with R&B, along with Muscle Shoals flavors that are simply captivating. Of course there are those who would say without hearing Easy Way, that this is all style and no substance, which is just about as far from the truth as one could get, as the essential purity and artistry, where this duo bring to life songs defined and textured by melodies, that haven't been heard on this planet for a very long time.
If there are any shortcomings at all, it's that each of their low-keyed rockers is followed by an slow-dance ballad, which is fine, it's just that the album never seems to get out of bed, yes, it sits up and fluffs the pillows on numbers such as "Please Don't Call Me Crazy" and "See Through It", but then slips back under the sheets, all of which makes Easy Going a late night adventure … though one very suitable for the warmth of vinyl.
*** The Fun Facts: The Cactus Blossoms are in reality brothers Jack Torrey and Page Burkum, with differing last names as they are half-brothers.
The album is available on clear and black coloured vinyl, along with the compact disc.
– Jenell Kesler