The Grand Astoria Interview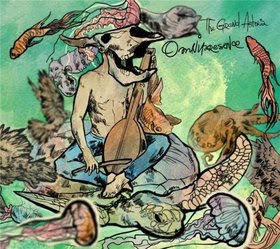 When did you start the band?
No problem brother. Thank you for the interest!I started The Grand Astoria in April 2009. Two years ago. Nothing to add actually.
Were you in any other bands?
Yes. My previous band played alternative/punk rock. We decided to split up and I quickly gathered some friends and a new band was born.
What can you tell me about your influences?
If you mean music… my biggest influence are Iron Maiden! The band of my youth that will stay in my heart forever! I can also mention King Crimson, Hendrix,Zepp, Sabbath… all classic prog, space, psychedelic, hard rock and heavy metal stuff from past… Yes, Genesis ,PFM, Ash Ra Tempel, Can, Pink Floyd, Hawkwind, Megadeth, Slayer, Death… lots of punk, grunge, garage, alternative rock from 90s also..MC5, The Sonics, Mudhoney, Nirvana, Sonic Youth, Husker Du, Clutch, The Melvins, Deftones, Fu Manchu, Nebula,QOTSA, The Mars Volta… loads of experimental music like Frank Zappa, Gong, Soft Machine, Acid Mothers Temple etc. Some metal from 2000s… Mastodon, High On Fire, Kylesa, Baroness etc….The World of music is so huge and I have favourite bands in each l genre I think!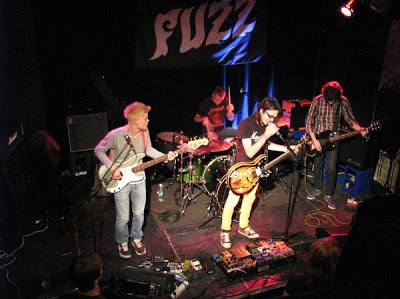 What can you tell us about your debut?
It's cool! Buy it immediately! Haha .No jokes! We need your support! We are only in it for the money, haha! It's very hard to describe the music, you know? But if you ask me to try I can tell that here you find the mix of raw psychedelic rock, stoner, little bit of prog, punk and metal… oh, I don't like to describe it. You better listen!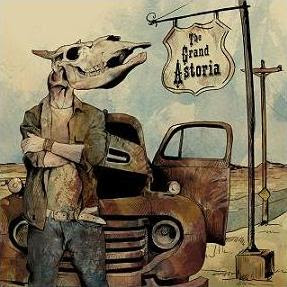 Then you released II in 2010. What is the main difference?
Psychedelic, atmospheric, experimental, almost instrumental. Take a deep breath, have a good joint and let's take a trip! This record caused some misunderstandings between our listeners, cos the difference between "I" and "II" is big! BUT it's just one of our faces. You have to accept that The Grand Astoria can release albums that have very little in common but it's still The Grand Astoria!!! Our mood at that period was like that, so we have what we have, haha.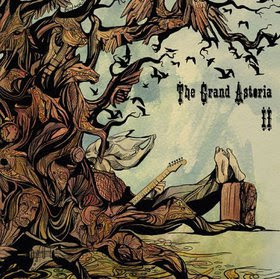 Your recent release is called Omnipresence.
Another mix of genres and styles! This time much heavier but also with atmospheric vibes. All songs have one idea, it's not a conceptual record actually but the theme of faith, the choice between good and evil, God and Devil is the main thesis of this album.
You were on tour not so long ago. I know you visited some places here in Slovenia. How do you like the atmosphere in Slovenia?
Excellent! I am definitely in love with Slovenia! I like nature and good people in your country. Thanks to everyone who whelped us! We will be back to Ljubljana at 3 of September! Don't miss! Check the tour dates from time to time at our myspace.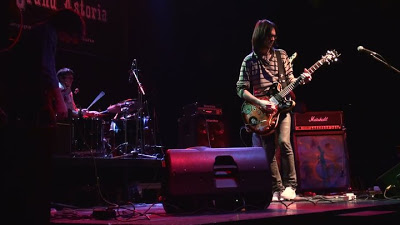 What are some future plans for the band?
We will release 7 inch vinyl in July. It will contain two absolutely new instrumental bloody hurricane killer tracks! I am also working hard on a next album, it will be released during the spring next year, I think. It will be a conceptual record based on the real story of five famous people. I will announce the details as soon as I finish writing the lyrics. We will be touring for two months across Europe. From July 15 till the middle of September! 62 days on the road!!! Please check the dates:
It's not a full list, many shows will be added soon!
Do you have anything else to add?
Thanks for the interview and take care!
– Klemen Breznikar