Guilhem All | Interview | "Rebuild an orchestra with turntables"
Guillem All is a Brest, France based experimental musician who uses three turntables, self-made dubplates, paper, cardboard and tiny objects to create syncopated grooves and fuzzy drones.
---
He released a series of interesting releases via Bandcamp including 'Morbig' and 'Run after the train' among others.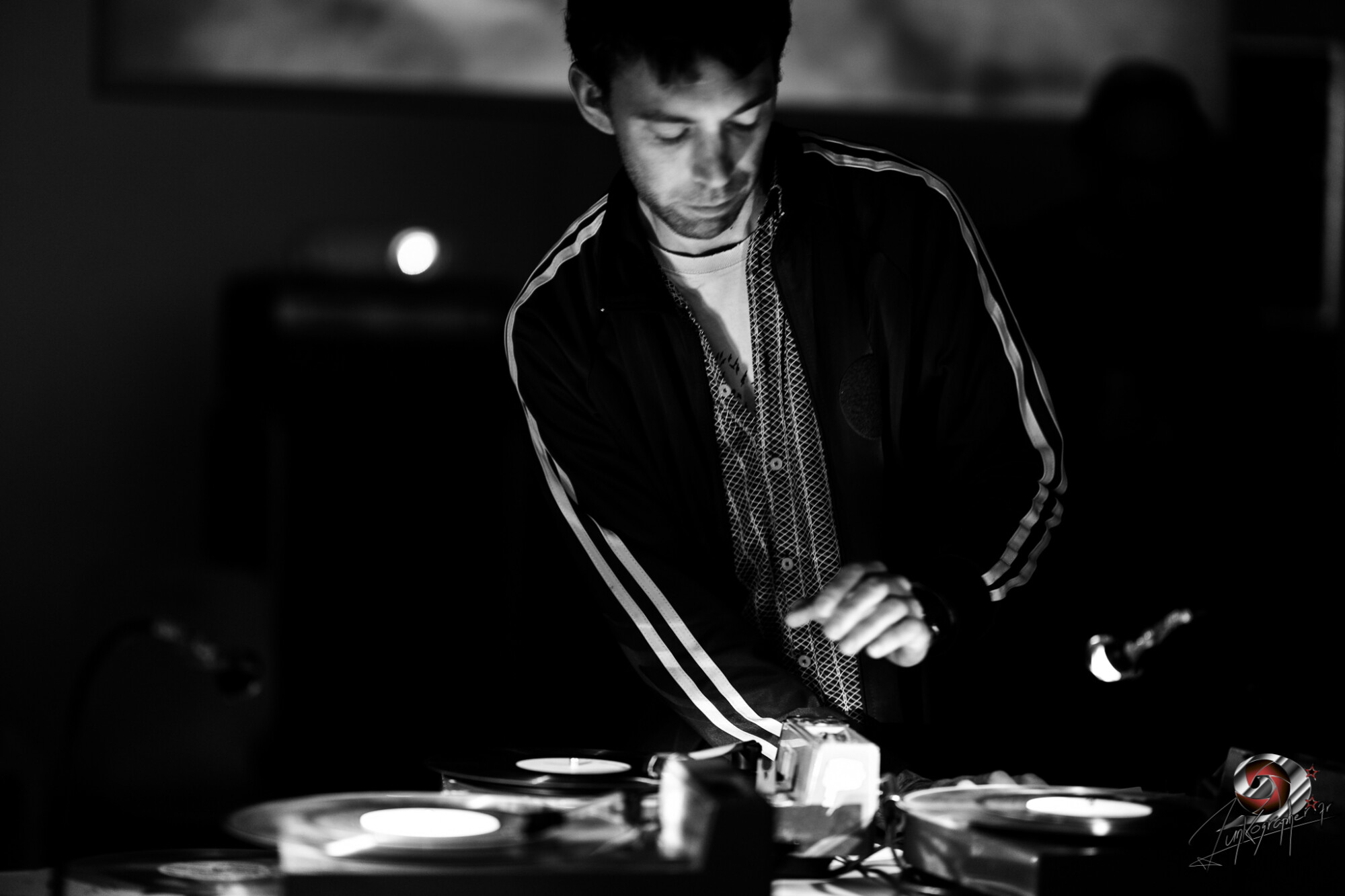 "Rebuild an orchestra with turntables"
I saw you live once, at Beursschouwburg, Brussels. It was a good concert. Do you see what you do as concerts, or as DJ sets?
Even if I use vinyl, I see it as concerts. To be more specific, it's between a visual performance and a listening experience. It is the reason why I prefer playing close to the audience and not on a stage.
Why do you play with three record players, instead of the usual two used by DJs?
I make my live sets with layers of sound. Playing with three record players offers me a bigger choice of sound. For example, I can play a rhythm record on a first record player, a drone record on a second one and with the third I can improvise with noise records.
You play with turntables, but what you do is not exactly Boiler Room. It's more dirty, crappy. Is that your punk/DIY background?
I think so, yes. But I did not only listen to punk, but also to improv and concrete music. Sometimes I can play a soft set in a punk environment and in contrast I can play hard and noisy sounds in a "soft" environment. In reality, of course, all depends on what the feeling with the audience is like.
Why did you switch from playing in bands to working with turntables?
In the beginning it was a challenge but playing solo gave me a lot of trust in myself. I needed to go far away from rock instruments. Turntables are good objects to play solo with. You can rebuild an orchestra with two or three turntables.
Do you only use your own records on the desk? Are those lathe-cuts or duplicates in an edition of one with your own music on?
In the beginning I used records with sounds from movies pressed on. Since 2017 I've been using my own records with my own sounds. I sent my files to a factory that engraves them on duplicates. The quality is not very good though. The vinyls are fragile and some loops appear after too much use. That is the reason I have to make new records regularly.
You sometimes put stuff on the records itself, like paper, cardboard and tiny objects. Why?
Because I want to make some groove loops at precise places on the record. The cardboard forces the cartridge to stay in the groove.
Your work reminds me of David Shea, Yasunao Tone and Philip Jeck.
Before you talked about them, I didn't know the existence of these artists, so thank you for the discovery. I'm glad to have discovered Philip Jeck. He makes really good music. I discovered Martin Tetreaux and Erik M. after seeing them live. They use turntables to make their music as a live improv duo. Their gig told me: ok, it is possible to do other things with turntables. I like the body language of mixing and scratching. But hip hop and techno DJs influenced me as much as artists using the technique of cut up in concrete music.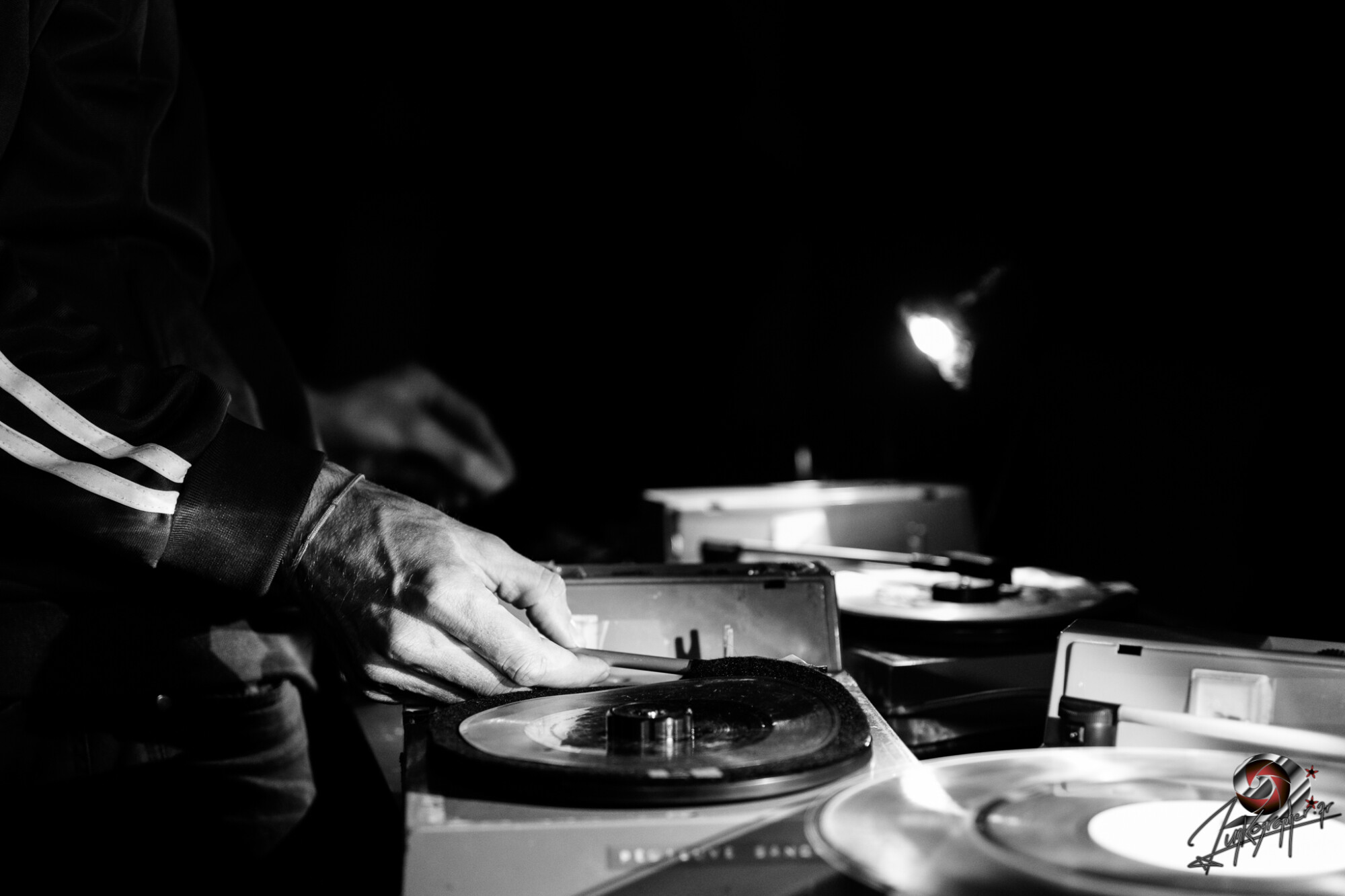 And Christian Marclay?
I love Christian Marclay, to me he is a reference in turntablism.
Joeri Bruyninckx
---
Guilhem All Official Website / SoundCloud / Bandcamp