'La Perdita' by ChiaraOscuro | New Album, 'Rancor:Succor'
Exclusive track premiere of 'La Perdita' by San-Francisco based drone/etherial artist ChiaraOscuro, taken from the upcoming album, 'Rancor:Succor,' out September 29th via Nefarious Industries.
---
When asked about her vocal approach to her striking vocals, ChiaraOscuro reveals, "I operate on instinct and intuition. I see how the vocals want to come out and trust what feels right." The improvisational nature of her songwriting allows the vocal parts to shape themselves organically. ChiaraOscuro skillfully weaves a tapestry of refined and raw vocal sounds, adding depth and contrast to her compositions. One of the recording locations for 'Rancor:Succor' also plays a vital role in the album's distinctive sound: The TANK, the renowned 7-story steel water tank turned recording space in rural Colorado.
"Ever since I learned about The TANK, I was intrigued and knew I wanted to record there," explains ChiaraOscuro. "I also knew that I wanted to record a song there with my 'drone-ified' accordion"—a vintage accordion outfitted with a pickup and various guitar pedals. This became another key instrument responsible for creating some of the captivating textures and drones that define the sound of 'Rancor:Succor.'"
ChiaraOscuro continues: "One of the most striking aspects of The TANK is that it really becomes a collaborator—it's not just a space, it's an instrument all unto itself. Besides the otherworldly reverb, the floor's curve created by the shale in the earth below affects pitch in some interesting ways."
She views the creation of each album as an initiatory process that allows her to explore new dimensions of her craft. "Each time that I've worked on an album, it has taught me so much about so many things—songcraft, technique, production, acoustics, aesthetics," explains the vocalist. ChiaraOscuro feels that 'Rancor:Succor' serves as a portal to her next creative, emotional, and spiritual chapter.
The second single, 'La Perdita,' is an epic acapella slow burn that starts with almost reverential, spare vocals and rhythmically builds to a devastating and unexpected climax. Recorded at The TANK, 'La Perdita' also figures prominently in the soundtrack of the surreal, haunting 'Rancor:Succor' album trailer.
The album's genesis was a transformative experience for ChiaraOscuro. 'Rancor:Succor' emerged as an evolution of her artistic expression during rehearsals for shows to promote her first EP. As older layers shed and newer ideas surfaced, a distinct direction unfolded.
Reflecting on the pandemic's impact on her creative process, ChiaraOscuro shares: "A lot of my music deals with the shadow and all of the feelings that normally don't get talked about and that otherwise wouldn't have a place to go, other than the refuge of art."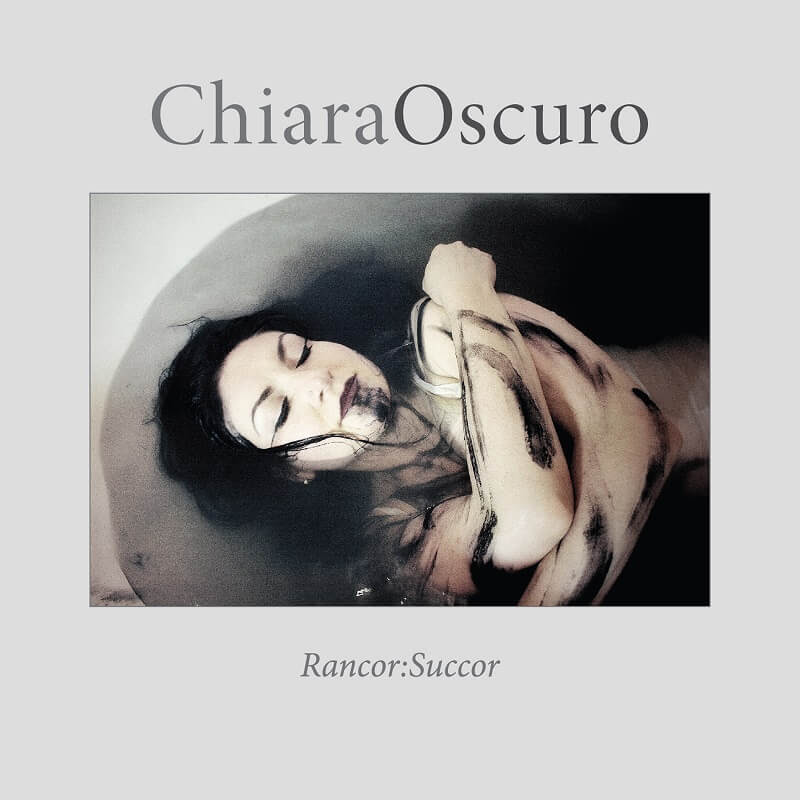 'Rancor: Succor' was mastered by Heba Kadry (Diamanda Galas, Holly Herndon, Julianna Barwick, Nyx Electronic Drone Choir) and produced by ChiaraOscuro and Marta Salogni (Holly Herndon, Bjork, Nyx Electronic Drone Choir), Skot Brown, and Daniel Knowles. The album is coming out physically as a limited-edition box set available for order on Nefarious Industries here, as well as digitally on all major streaming platforms. Pre-order the release here.
---
Headline photo: Francis O'Keefe
ChiaraOscuro Facebook / Instagram  / YouTube
Nefarious Industries Official Website / Facebook / Instagram / Twitter / Bandcamp / YouTube