Dwight Trible | Interview | New Album, 'Ancient Future'
Noted spiritual jazz LA-based singer Dwight Trible recently released a new album, 'Ancient Future,' out via Gearbox Records.
---
Frequent collaborator Kamasi Washington guests on it, as does Brainfeeder Records vocalist Georgia Anne Muldrow. Trible made the album at Sunset Sound, where Prince did 1999 and 'Purple Rain,' with Prince's bassist Andrew Gouche, and Miles Davis' pianist John Beasley. Gearbox Records head Darrel Sheinman produced it and it was mixed by Hugh Padgham (Sting, Phil Collins, Genesis, David Bowie, Chaka Khan, Youssou N'Dour).
Dwight has previously worked with such jazz notables as Pharaoh Sanders (for whom he was a band member), Oscar Brown Jr., Charles Lloyd, Billy Childs, Kenny Burrell, Kenny Garrett, Steve Turre, Harold Land, Harry Belafonte, Della Reese and Norman Conners, John Beasley, Patrice Rushen, Babatunde Lea, Ernie Watts, Kahlil El Zabar, as well as contemporary soul artist like LA Reid and DJ Rogers and hip hop artist/producer J Dilla.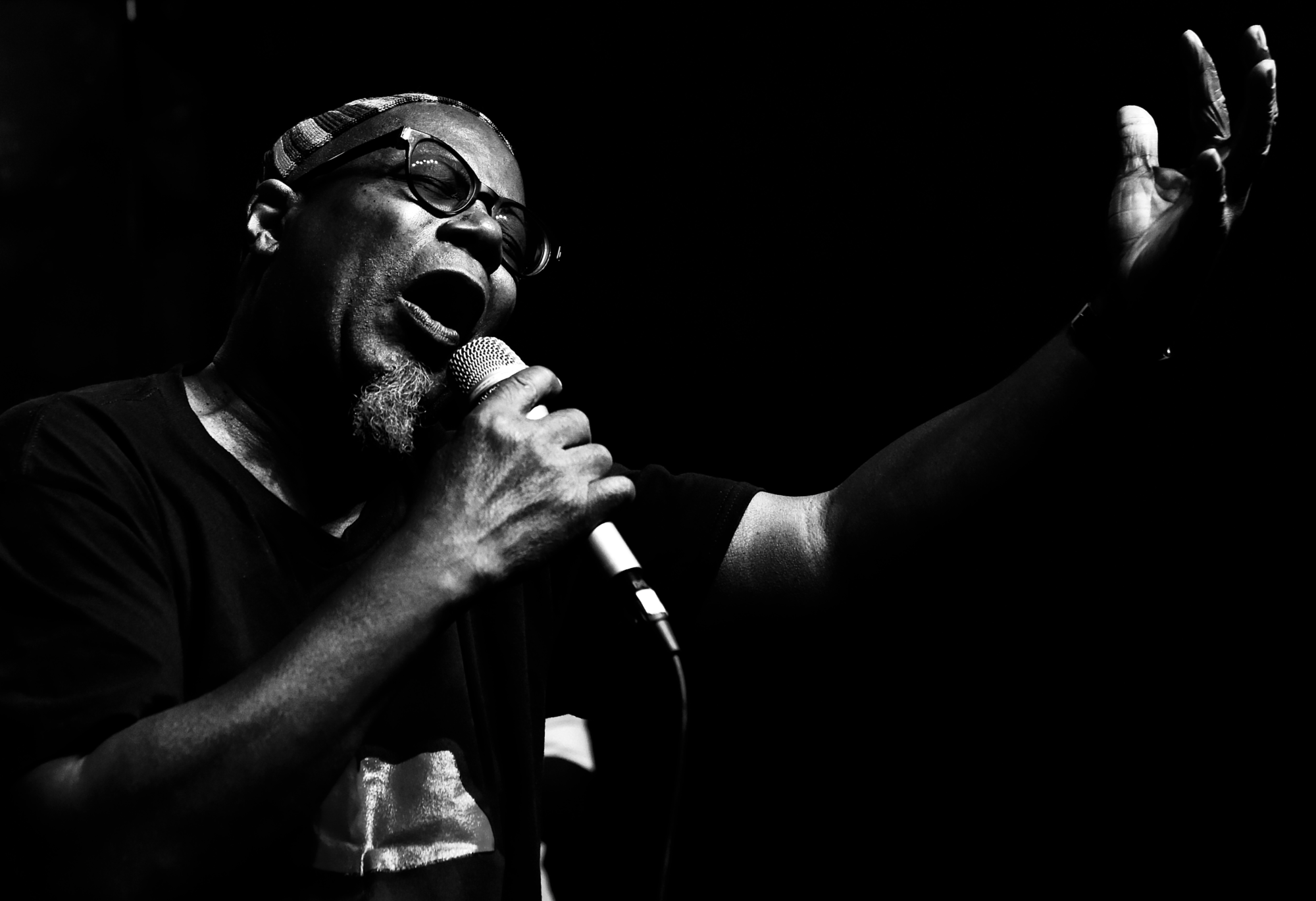 "I am still very hungry and excited about music"
It's fantastic to have you. How are you doing? Are you excited about your latest album?
Dwight Trible: Well, I am staying up too late and getting up too early. I am still very hungry and excited about music. As long as the music is good, I'm good. Today was a good day. The 'Ancient Future' is a dream come true. I have wanted to do a record like this for a long time, and finally the dream manifests. I'm very thankful!
'Ancient Future' was recently released via Gearbox Records and it's a monster record, how long did you work on it? Did you have a certain idea that you wanted to follow?
I have been planning it for about two years. John Beasley and I would get together and brainstorm about our visions about musical concepts and who to cast in certain roles. I thought who is the funkiest bass player that I know. Immediately, Andrew Gouche came to mind. I have been watching him over the years and was always blown away by his ability to be funky and super musical at the same time. John Beasley is the of the most sought-after pianists/ keyboard players on the planet for a reason. He is an endless well of creativity with true heart and soul. Greg Paul, the drummer, is somebody that the world will know about very soon. He plays the drums like he is singing through them, kind of the way Billy Higgins used to play. When he plays he makes everybody play better. He is my drummer of choice right now. And G. E Stinson the guitarist—It was very important to find that person who can play super out/super in-the-pocket and also be hip to the technology. He and Beas take us to outer space and bring us back home for a safe landing. Add Dwight to it to do his Dwight thing and there you have it, a pretty good gumbo stew recipe.
You had very special guests on your album. Tell us what was the energy between you?
You cannot ask for a better icing on the cake than Kamasi Washington and Georgia Ann Muldrow. I am Uncle Dwight to Georgia Ann. I have known her practically all her life. Her father Ronald Muldrow was my best friend. I have also known Kamasi since he was a youngster. We are all so proud of these beautiful super-talented spirits. They have really been careful to maintain their humility and connection to the community. May they continue to be blessed.
So how would you compare it to your previous works such as 'Mothership'? Would it be possible to draw some parallels between the two releases?
I think this is a different kind of recording. I love 'Mothership,' especially the title song. 'Mothership' was mostly acoustic. 'Ancient Future' is mostly electronic yet still very organic. I guess the thread that connects the two is me and Darrel [Sheinman] the producer.
In the midst of the pandemic you were featured on fantastic records by Cosmic Vibrations ('Pathways & Passages'). What was that like for you?
Cosmic Vibration – 'Pathways And Passages' was recorded right before the pandemic but released during the pandemic which was somewhat problematic. We were not able to tour and have the exposure that the record deserved. I hope people will rediscover it some day. It's a good record, in my opinion.
"Jazz in my opinion is the most spiritual music there"
What in your opinion is the key element in jazz that makes it spiritual? Do you feel that it comes naturally?
Jazz in my opinion is the most spiritual music there is because it's spontaneous creativity. It's like the holy spirit is the satellite that sends the notes to the receivers which are the musicians and without a second thought or question we transmit. To me that is spiritual even without the words.
I really loved the collaboration you did with Matthew Halsall. Is there a chance for a follow-up?
I'm sure that Matthew and I will get another opportunity to make music again. I love the peaceful vibrations that his spirit emits. I enjoyed working with him very much. Matt is a great conceptualist.
What are some of the most important musicians that influenced your own style and what in particular did they employ in their playing/singing that you liked?
There are so many, but I will name a few: Horace Tapscott, Pharoah Sanders, Richie Havens, Wayne Shorter , Mahalia Jackson, Linda Jones , Betty Carter, Andrew Hill, Miles Davis, Aretha Franklin, Issac Hayes, Ray Charles, John Coltrane.
It's absolutely impossible to cover your discography. Would it be possible for you to choose a few collaborations that still warm your heart?
It is difficult for me to look back and choose who I enjoyed collaborating with. I kind of operate in the present. What I am involved in right now is what warms my heart and stirs my soul, and that's the honest truth.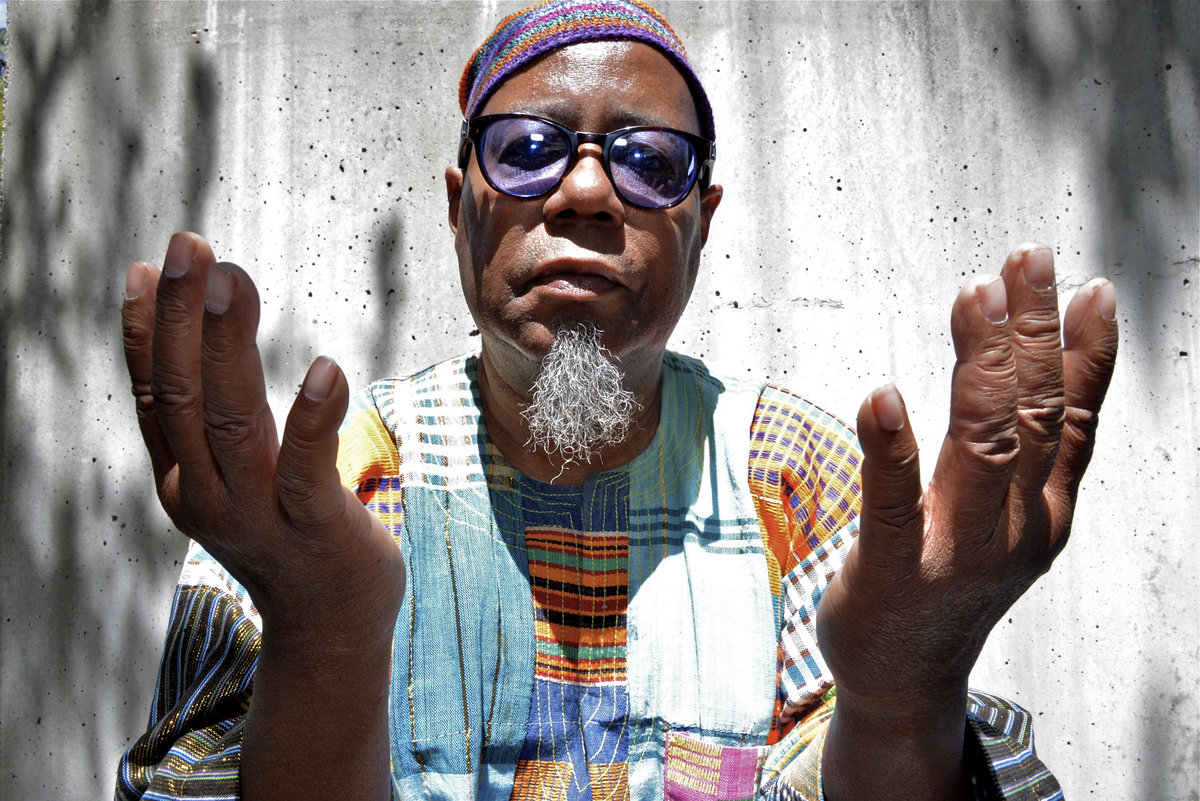 Let's end this interview with some of your favourite albums. Have you found something new lately you would like to recommend to our readers?
If you mean albums by other artist that I treasure, I would say 'Dusk' by Andrew Hill; 'Far East Suite' – Duke Ellington; 'Here's To Life' – Shirley Horn; The music of William Grant Still; 'Small Talk' – Sly and the Family Stone; 'Black Market' – Weather Report; 'After Hours' – Jeannie Lee Mal Waldron.
Klemen Breznikar
---
Dwight Trible Official Website / Facebook
Gearbox Records Official Website / Facebook / Instagram / Twitter / Bandcamp / YouTube