The Hollywood Stars | Scott Phares | Interview
The Hollywood Stars earned a cult following among fans of guitar driven glam rock with hints of power pop. The project was initiated by legendary producer Kim Fowley.
---
The band released their only album in 1977. They already had a set of recordings done in 1974 which sadly weren't issued at the time, but much later on as 'Shine Like a Radio: The Lost 1974 Album' and also on 'Sound City'. The Hollywood Stars formed thanks to Kim Fowley, who had this idea of combining 60s pop with the attitude of hard rock. Fowley described his concept as a West Coast version of New York Dolls, and he set out to find musicians who would fit the bill. After the project was born, The Hollywood Stars were regularly headlining Los Angeles' clubs like The Troubadour and The Whisky A Go Go, and got signed to Arista / Columbia Records.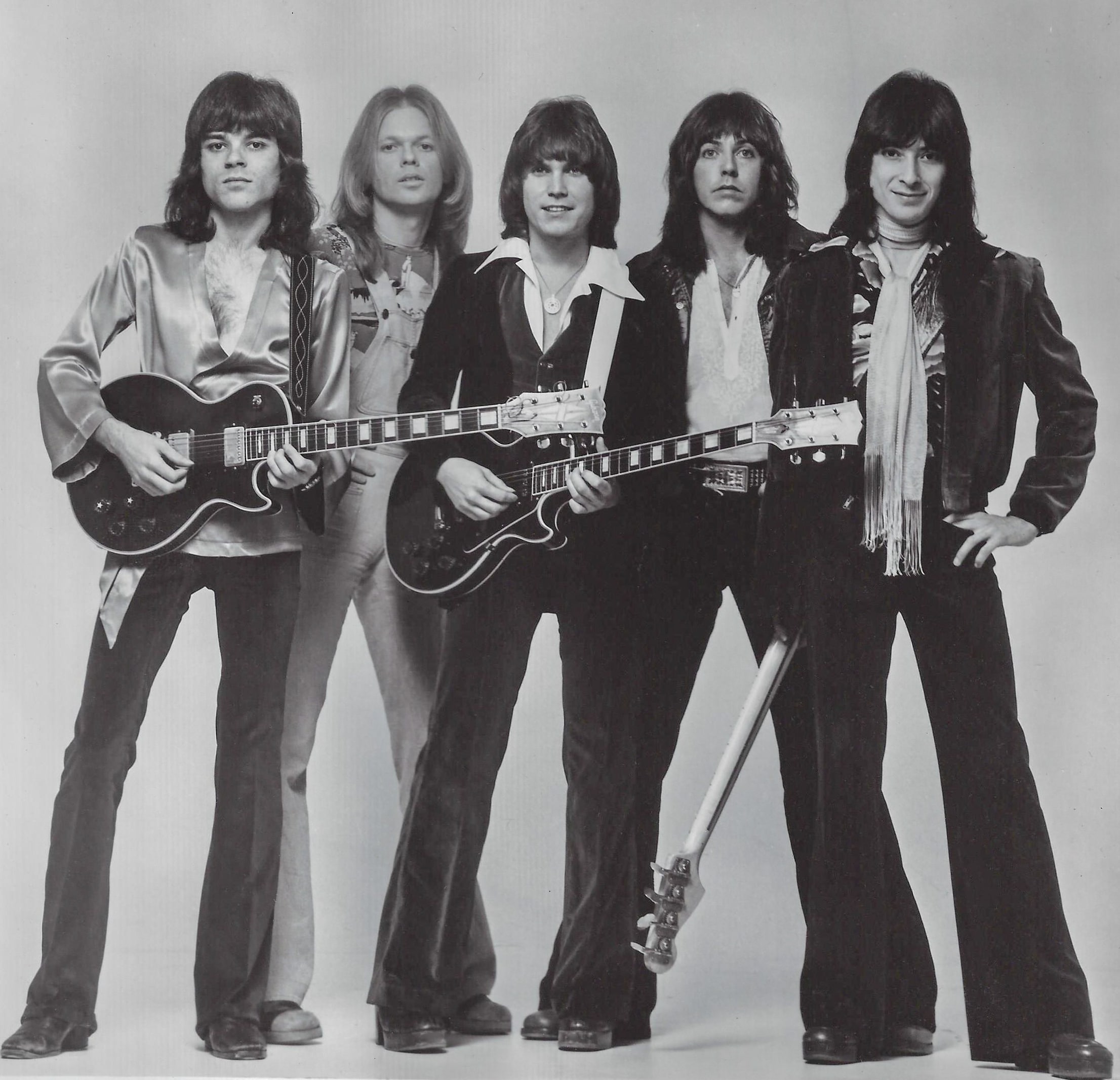 "I saw you cause a riot!"
Where and when did you grow up? Was music a big part of your family life? Did the local music scene influence you or inspire you to play music?
Scott Phares: I grew up in Woodland Hills, California, in the San Fernando Valley, Los Angeles. I lived there from 1951 to 1969 when I went to college at UC Irvine. My mother had a Hammond organ in the living room, and we all (my brother, sister, and I) had to take lessons. I could play, but I wasn't passionate about it. But, my future brother-in-law had an old acoustic guitar that he suggested I learn to play. By the time I was 12 or 13, I already had aspirations to be a rock musician. As far as a local music scene, in the San Fernando Valley at that time, there weren't many venues. When I was around 16 (old enough to drive), I started going to Hollywood to see all sorts of bands: Iron Butterfly, Buffalo Springfield, The Doors, Big Brother and the Holding Company, Canned Heat. My mother also took me to some concerts in the San Fernando Valley and I saw The Byrds, The Standells, and some others.
When did you begin playing music? Who were your major influences?
I started playing guitar when I was 12 or 13. I even had a band by the time I was 13 or 14 called "The 007s." My siblings played Elvis Presley, Ray Charles, and the hits of the late fifties. I got into surf music, which evolved into The Beach Boys, and then 'I Want To Hold Your Hand' happened. That changed everything. I became a complete Beatlemaniac! And then the whole British Invasion. And then Led Zeppelin, The Sons Of Champlin, San Francisco bands (not The Grateful Dead!).
What kind of records and singles would we find in your teenage room?
Anything from The Beatles, Bob Dylan, Cream, The Doors, Buffalo Springfield, The Rolling Stones, Jefferson Airplane, The Animals, The Mothers of Invention, The Beach Boys.
Was there a certain moment in your life when you knew that you wanted to become a musician for the rest of your life?
I remember when I was in the seventh grade that I had aspirations to have a hit record. But, the real serious decision came between my junior and senior years in college. I had played in a bunch of bands and solo folk music. I was singing in a heavy metal band called "Adrian." They were moving back to Boston and joined them. So, I dropped out of college and went to Boston with no money and no place to live. And that was it.
Were you in any other bands before forming the bands The Hollywood Stars and Hero? Any recordings?
I was in several bands: "Happiness," "Little Billy and the Astros" (with Steve Bartek), "Adrian," and "Marfi". The latter two bands were in Boston. While I did some recordings with "Adrian," none of them were ever released.
What led to the formation of The Hollywood Stars? How did the members meet?
When I returned from Boston in October of 1973, I went to Rodney's English Disco. Kim Fowley walked up to me and said, "I saw you cause a riot! I want you to be the lead singer in a new band I'm putting together." Soon, I was at SIR jamming with different musicians. Among them were Ruben de Fuentes, Terry Rae, and Gary van Dyke, the original four members. Later, Kim introduced us to Mark Anthony.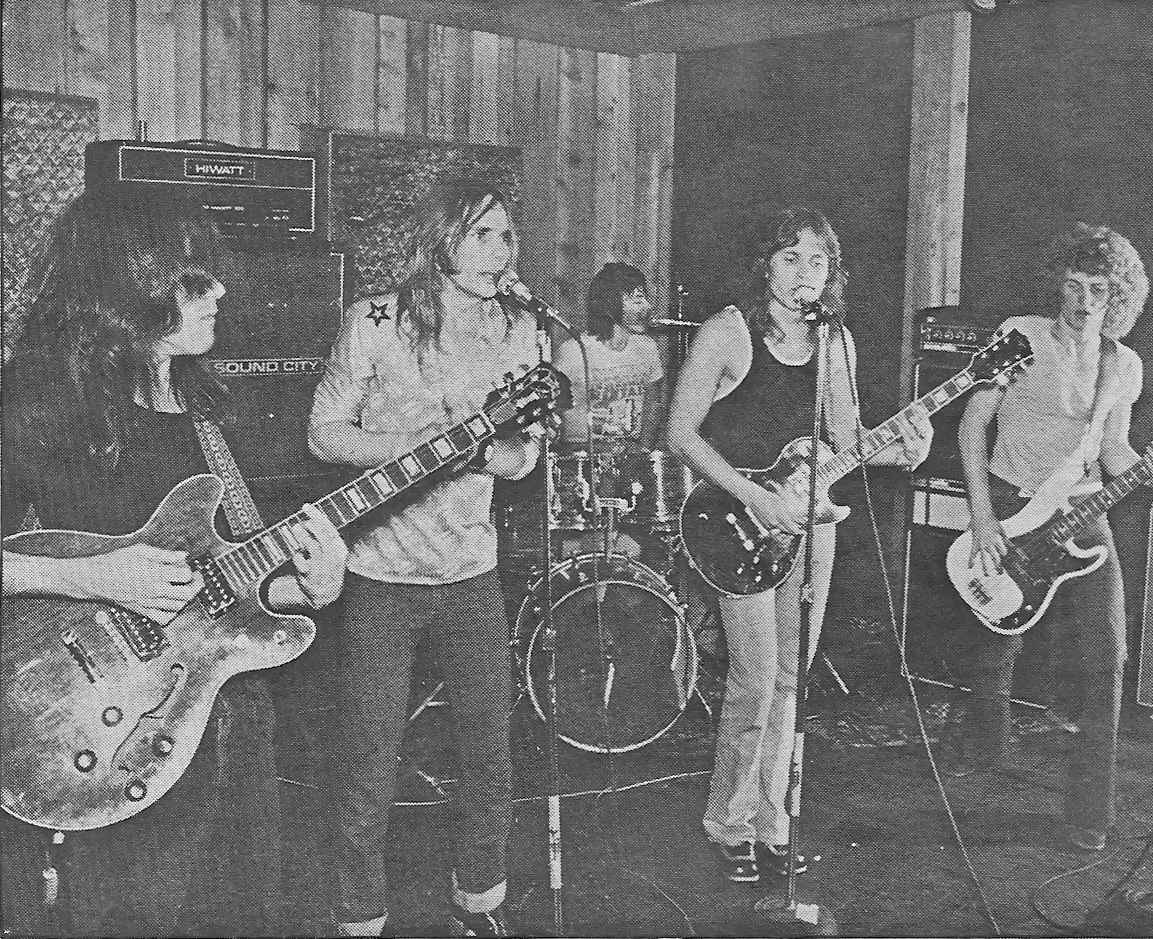 You signed a deal with Columbia as early as in 1973 and have an unreleased album recorded. What were the circumstances?
That is an interesting story, a little bit of mystery, too. CBS picked Bill Szymczyk to be the producer. It turned out that he was producing Joe Walsh in another studio at the Record Plant at the same time. Suffice it to say, I met Joe Walsh, but I never met Szymczyk. He did not attend one recording session.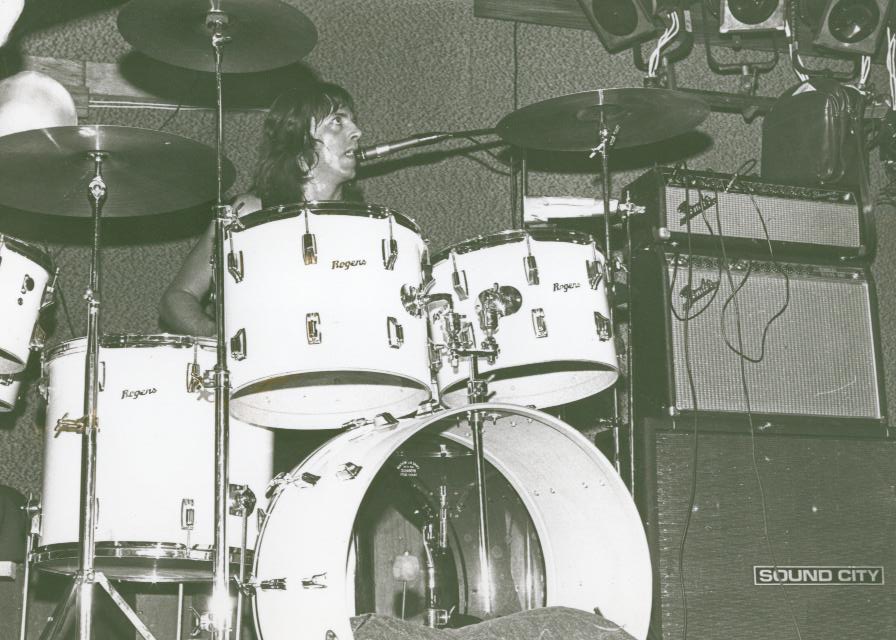 At the same time, there was a shake-up in the A&R department at Columbia – the west coast guys (who signed us) were replaced by east coast guys. They systematically dropped every band that the west coast guys had signed. That put an end to the money coming in, and shortly thereafter, the band broke up… for the first time.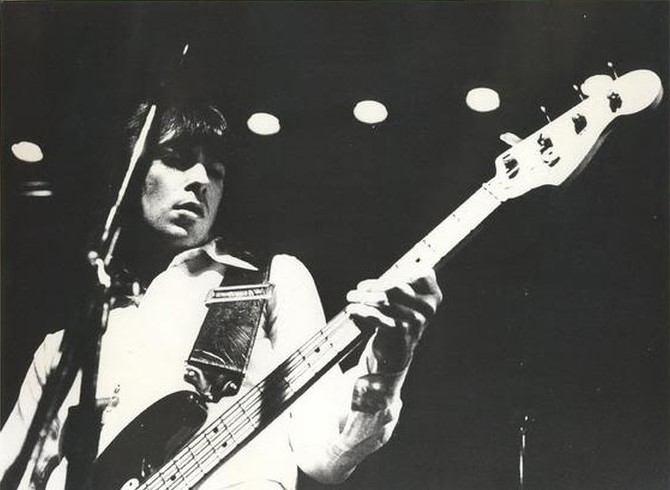 Where did you play around the time of recording your first album? What were some of the bands you shared stages with?
Our "go to" venue was The Whisky A Go Go. We played there many, many times. We also played The Starwood, The Palladium, UC Santa Barbara, Embassy Concert Hall, and a bunch of other venues I can't recall. Our first gig, we opened for Fanny. After that many other groups opened for us including The Tubes, Elliott Murphy, and Journey. At The Palladium, we played with The New York Dolls, Iggy Pop, Kim Fowley, and others.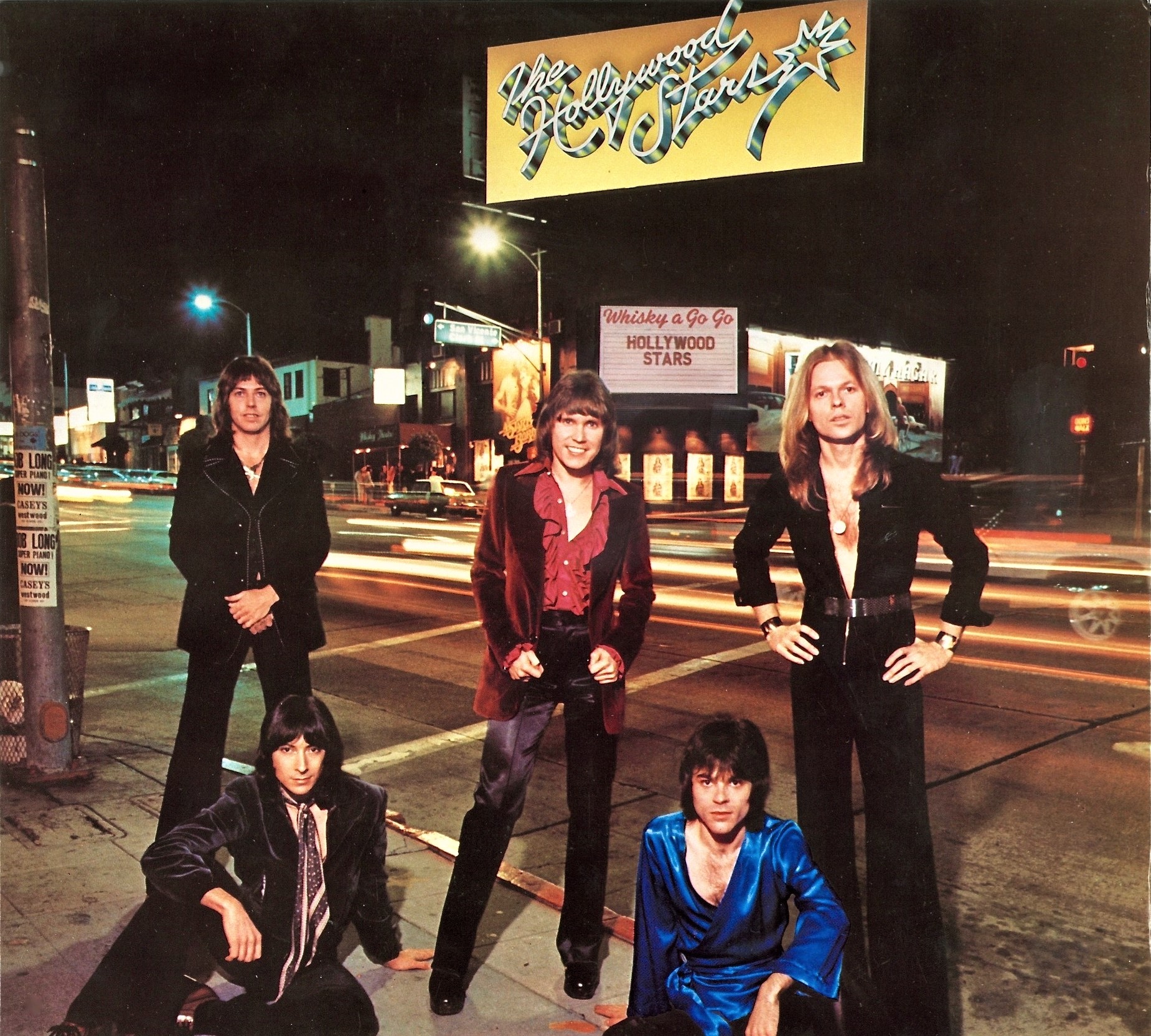 Tell us about Clive Davis of Columbia and his beginning of Arista Records that eventually released your second (first released) album.
Unfortunately, I had left the band by that time. You'd have to ask Terry or Michael.
When did you meet Kim Fowley? What was he like?
I first met Kim Fowley in October 1973 at Rodney's English Disco. He was definitely unique – physically and intellectually. He was really tall and really thin. Due to his childhood polio, he could bend his elbows slightly backwards. He would use that to effect by basically unfurling one of his long arms extending toward you – kind of intimidating. Kim Fowley was very smart, very creative. He had a very sharp, cutting wit that could make you laugh or make you cry. He was not romantic about music – it was all business to him. He didn't drive, so I, among many others, got paid to drive him around. One stop was always his PO Box to pick up royalty checks. When I knew him, he lived in a crappy little apartment off of La Cienega in Hollywood that reeked of urine from the underground garage.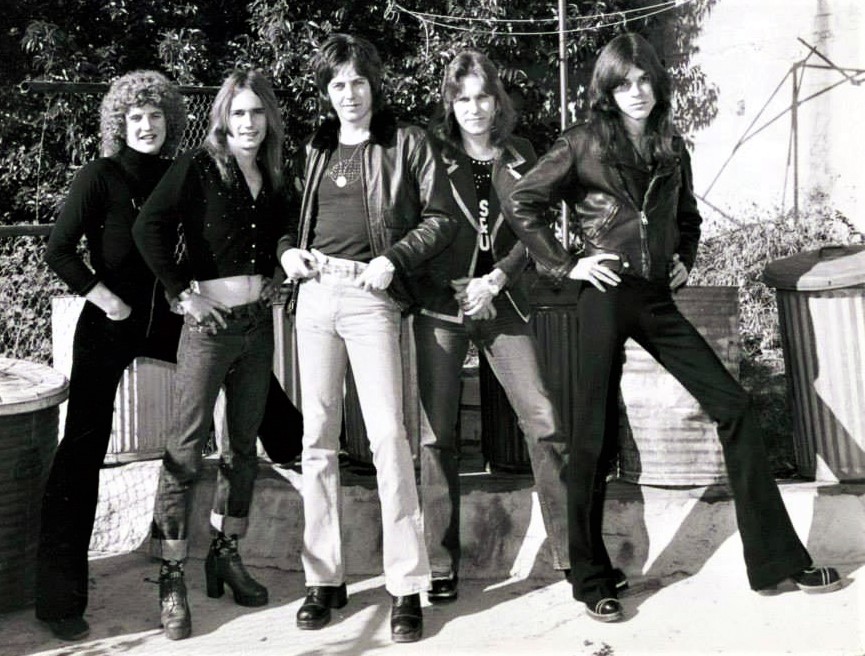 Two of the songs were covered by two major artists. 'Escape' was covered by Alice Cooper on the 'Welcome to my Nightmare' LP, and 'King of the Nighttime World' was covered by Kiss on their 'Destroyer' LP. That must have been huge for you?
It still is, especially 'King of the Night Time World'. That song and our music video get far more plays than anything else we've ever released.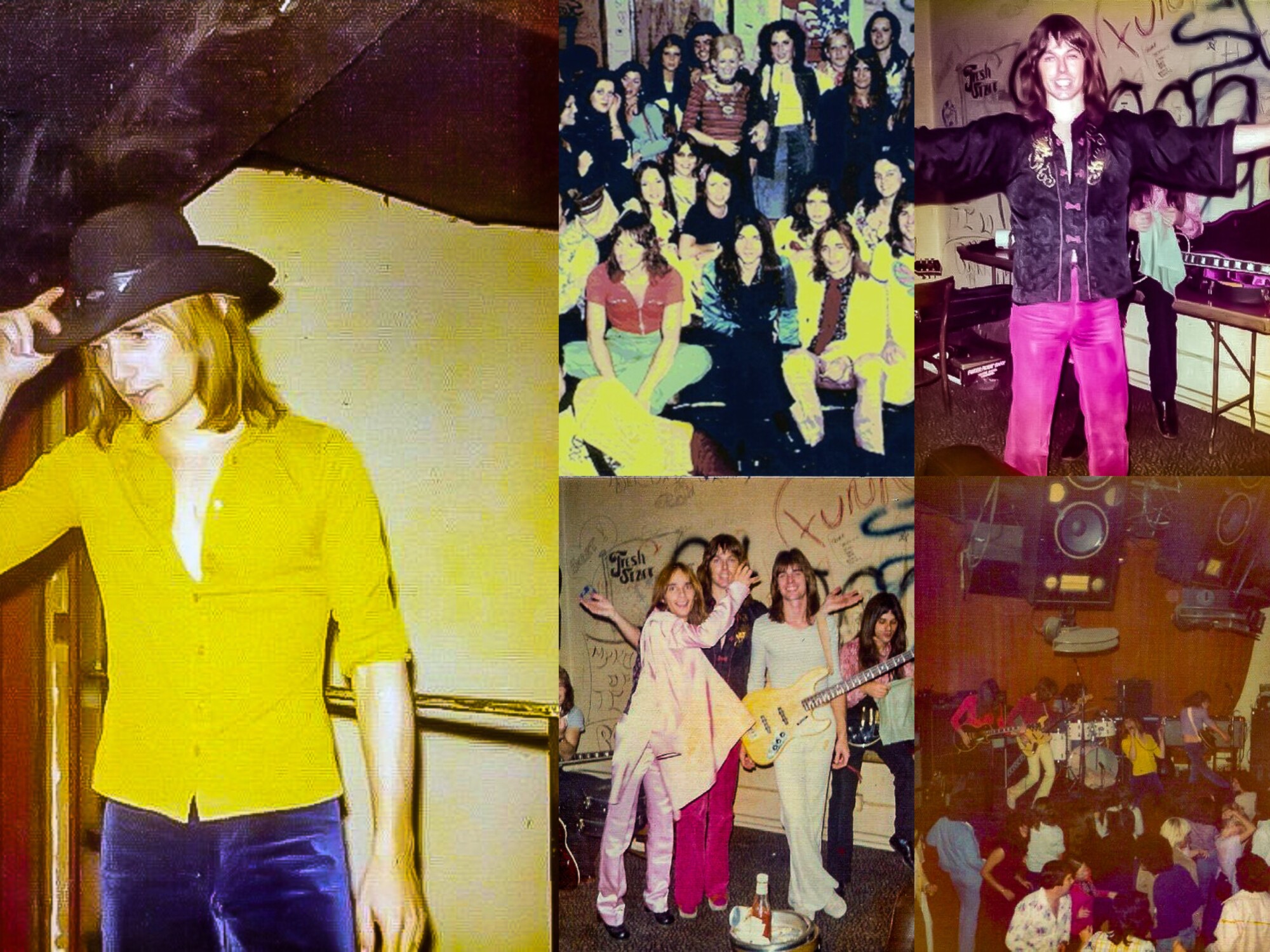 What would be the craziest gig the band played?
Interesting question. I guess it depends on the definition of "craziest." End of December 1973, John Lennon came to see us at The Whisky. The night before, Angie Bowie.
Crazier still, one night at The Whisky, Iggy Pop came up to our dressing room. We talked for a few minutes, and he asked if he could introduce us. We said ok. Some minutes later, he was completely stoned, introduced us, and didn't want to leave the stage until we played a song with him. We did 'Satisfaction'. Finally, our roadie had to escort him off the stage. He loved us after that.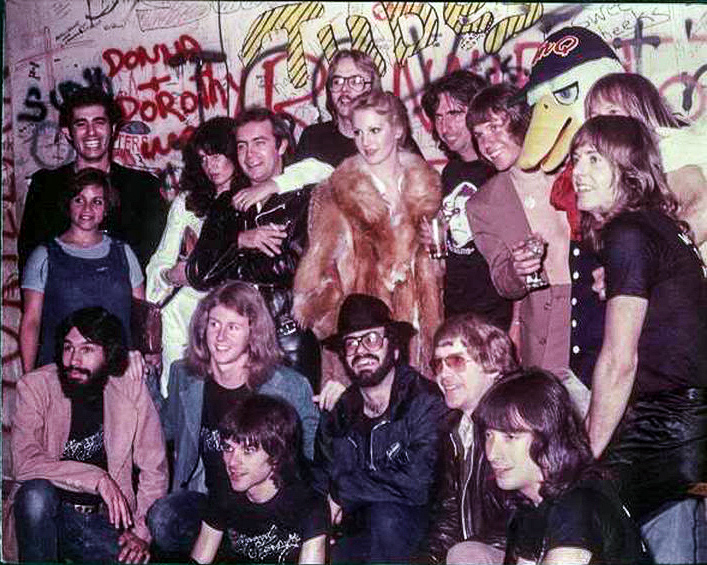 We played in Boulder, CO with Roy Buchanan. What was crazy about that was, he had his wife and kid in the dressing room with him. That was pretty weird for us 20-somethings.
You played with The Kinks?
I was in Hero by then.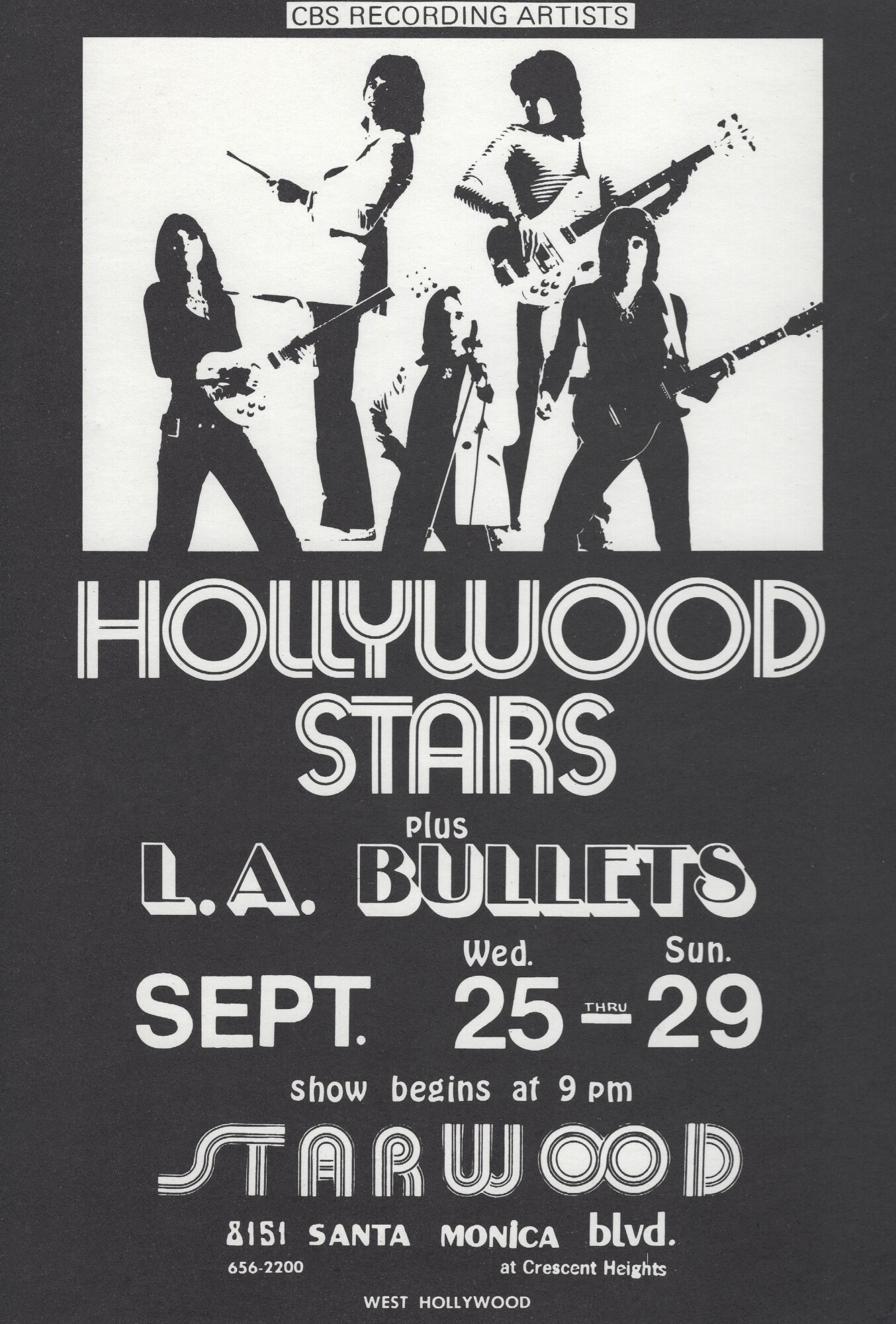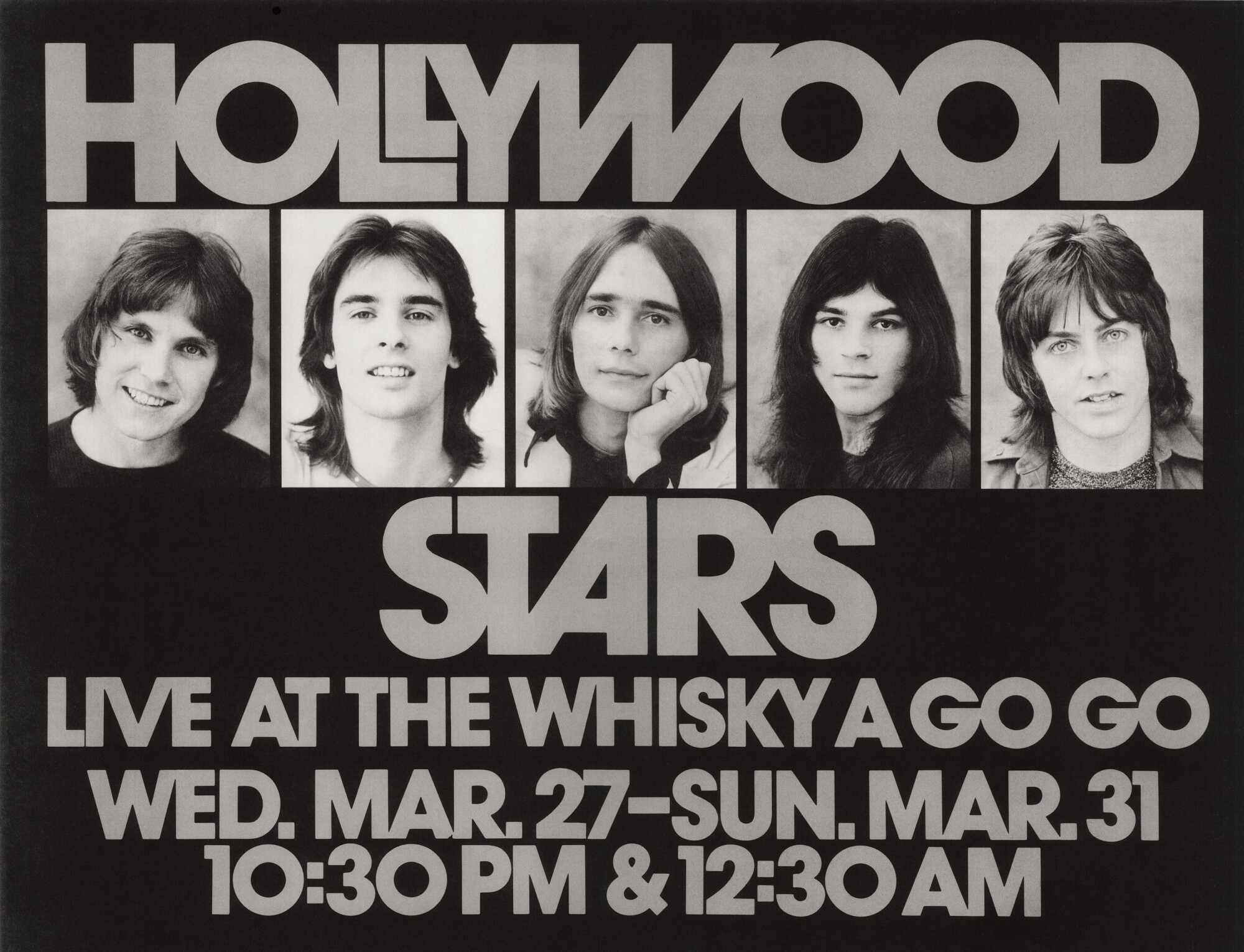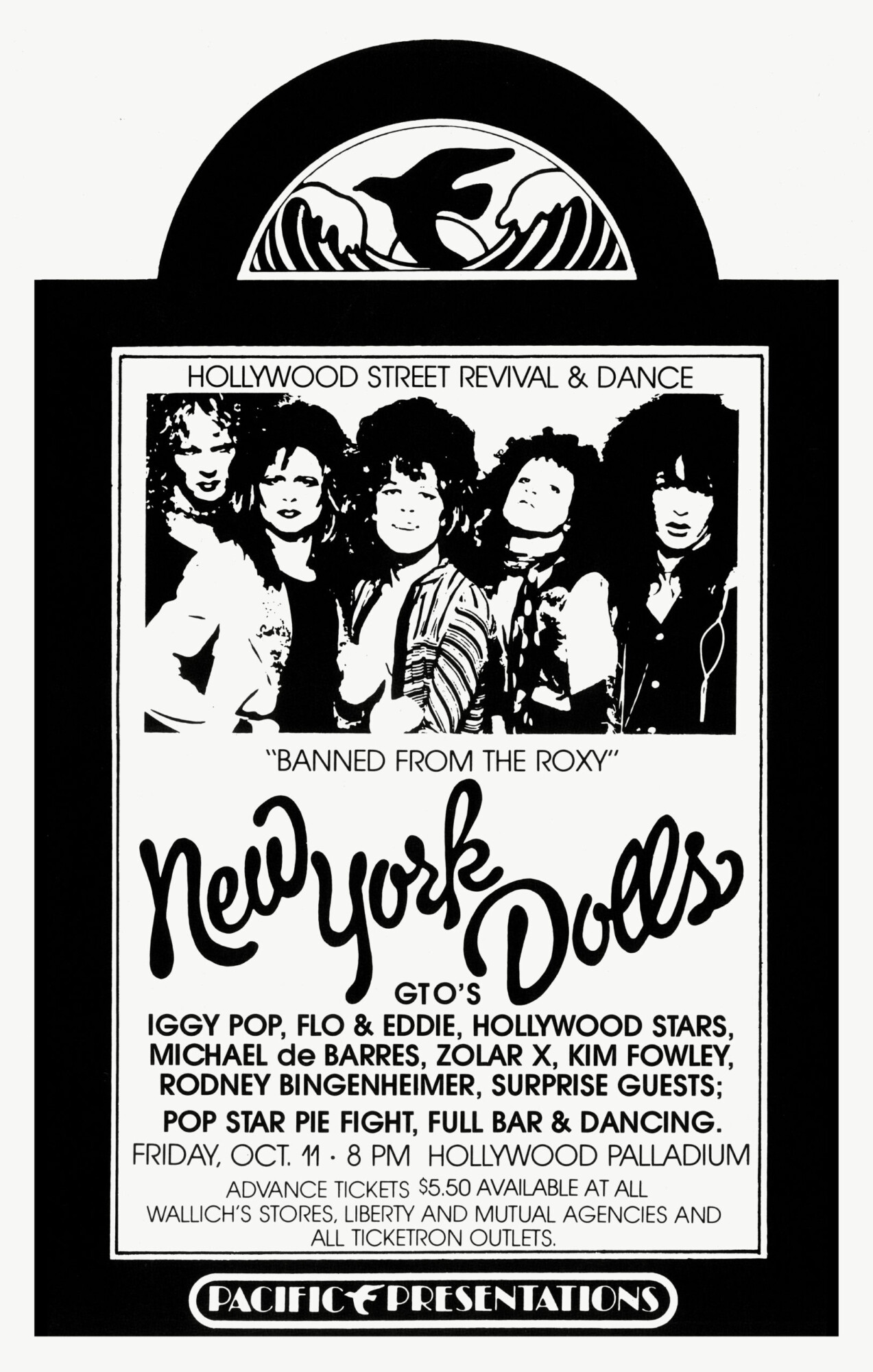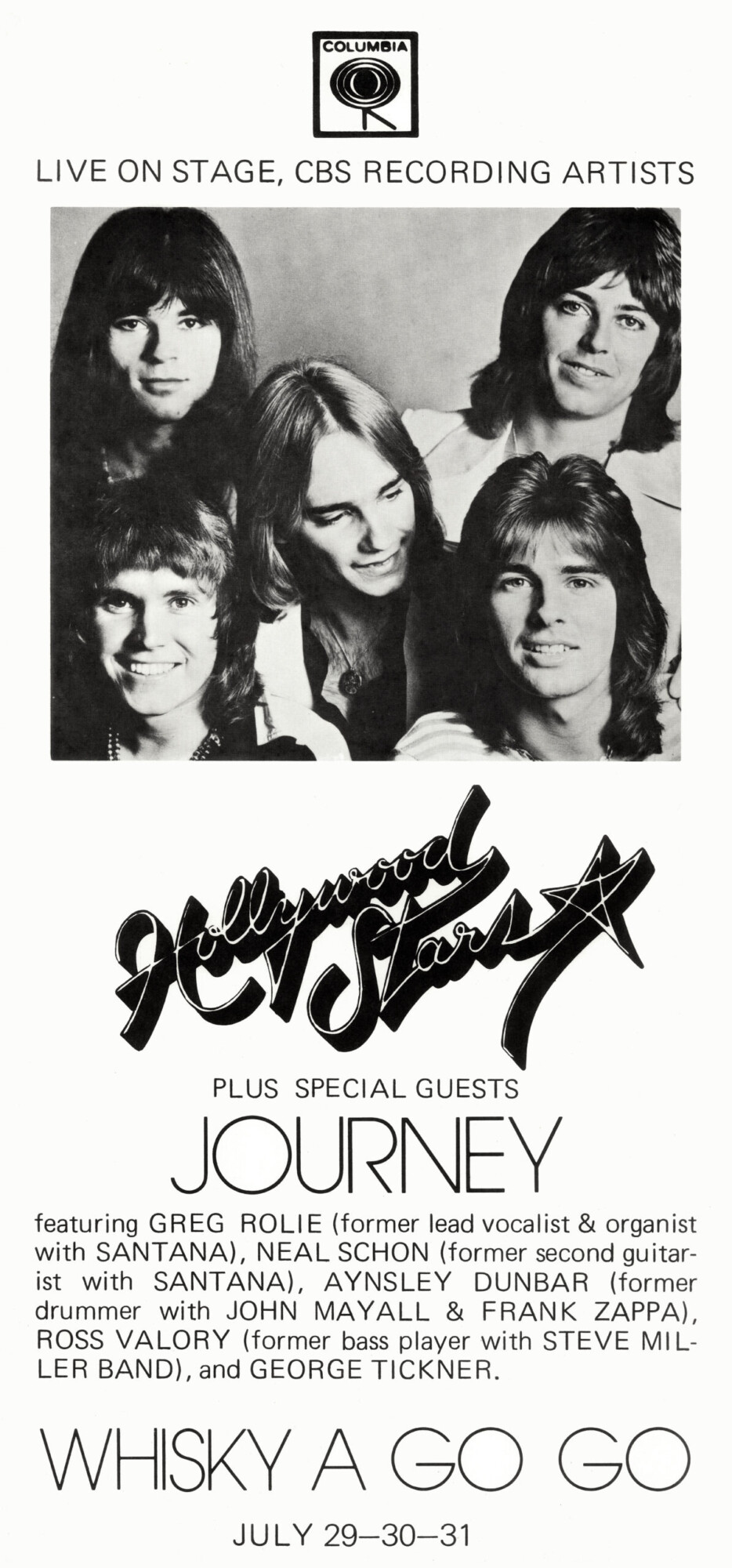 What can you say about the formation of Hero?
Interestingly, two of the guys from Hero (then called Bastard) actually approached me at The Hollywood Stars' showcase at SIR in 1973. I politely declined. A little over a year later, after The Hollywood Stars' first break-up, they reached out to me again. I came to a recording session in Hollywood somewhere and sang on a track they had recorded. Shortly after that, I joined the band full time. They were all living in a house in the Valley somewhere and rehearsed in the garage. We started writing some songs, and I brought in a couple of songs by Mars Bonfire and from some songwriters Kim Fowley knew. Fairly soon after that, we got Con Merten to manage us. I knew Michael Lloyd (he'd always wanted to produce The Hollywood Stars). Before long, Michael got us a record deal on Mercury.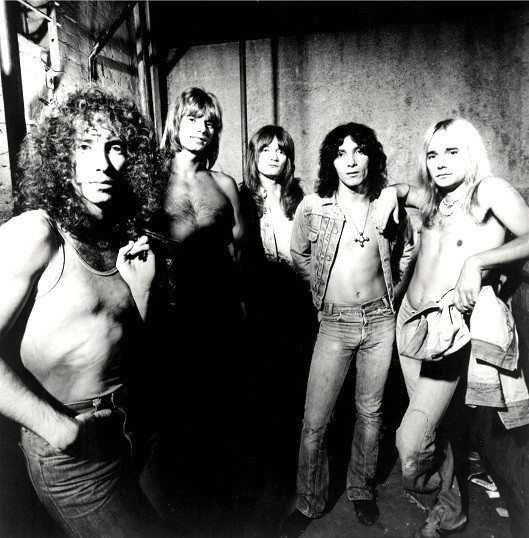 The band released two albums. I would love it if you could share some memories from working on both releases.
I loved recording those two albums! Con, our manager, managed Cherokee Studios, so we did most of our recording there. But, Michael had his own studio in the back of his house in Beverly Hills, and we did a lot of recording there, too – mostly vocals and overdubs. Michael was great to work with. He wasn't much older than we were, but he'd already had tons of success. He knew everyone and could get any musician to come in and do some parts – horns, keyboards, et cetera. Michael was very hands on. I remember before the second album, he came out to Chatsworth where we were rehearsing to listen to the new material. We played 'Boys Will Be Boys' for him in a slowed down, spacey version. He just said, "You're going the wrong direction. Good song, but make it more upbeat." It totally transformed the song and got us back on track. During that time, I got to meet George Martin and jam with Ringo, Clapton, and Dr. John at Cherokee. Rod Stewart and Jeff Beck were recording there at the same time – Beck let the air out of the tires on Rod Stewart's car!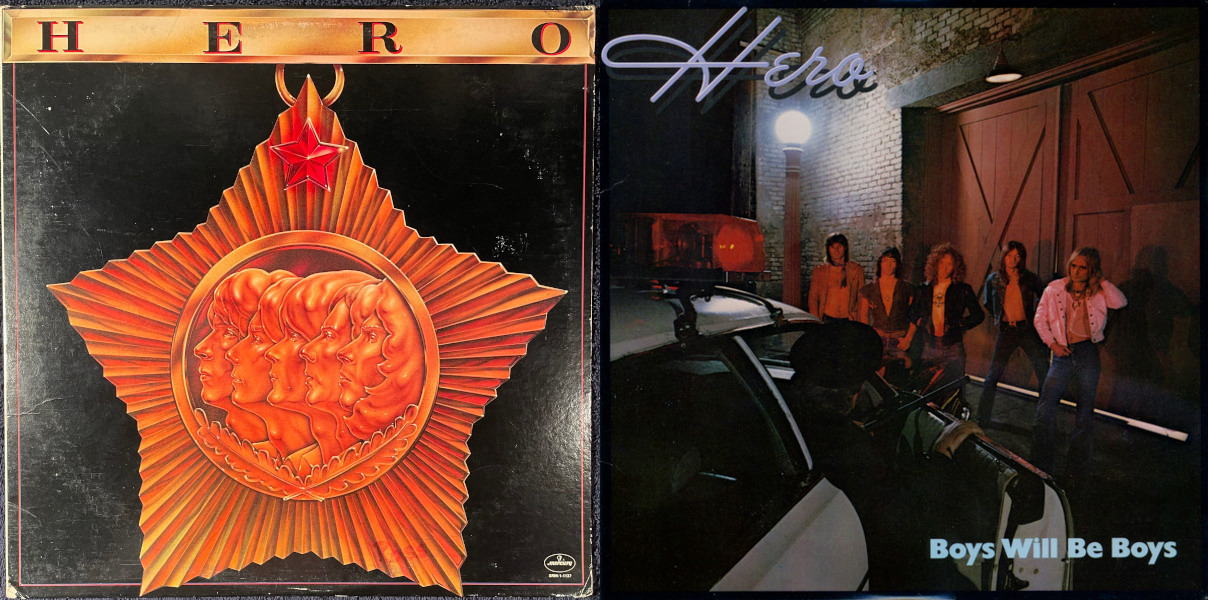 Did Hero tour?
Sadly, we did not. We did play at Chicago's Navy pier once, but no tour. We were supposed to tour with Bob Seger, but I think he wanted a different sounding band. 
What happened after that? Where did musicians go and play?
Not sure what you mean by that question. After Hero, I retired from music and pursued a career in technology.
The Hollywood Stars are back together again. Would you like to tell us how the reunion happened and who is in the lineup today?
I was in LA in 2018 for a high school reunion, and Terry Rae (I think) wanted me to meet up with Ruben De Fuentes, Michael Rummans, and him at The Rainbow to talk. I went, and we chatted for a bit. Michael broached the idea of getting the band back together. I was intrigued by the idea and agreed to try it. The biggest hurdle to overcome was that I live on the east coast now. We agreed that I would come out periodically to rehearse and play gigs. They would rehearse without me when I wasn't there, and I would rehearse to the recordings at home. Amazingly, that worked out! We added a fifth member, Chezz Monroe, and carried on with that line-up, until late 2019. We changed bass players a few times, suffered through the pandemic, and recorded four new songs for 'Golden Robot'. Most recently, Ruben left the band, and Chezz is no longer in the band either. Today, we have three legacy members: Terry Rae on drums and vocals, Michael Rummans on bass and vocals, and myself on lead vocals and guitar. We've added George Keller on guitar and vocals to fill out the band. So, we are still two guitars, bass, and drums with four singers.
Are you planning something new?
We are going back in the studio to complete the album for 'Golden Robot'.
Do you and other members have any side-projects?
George Keller plays in two other bands.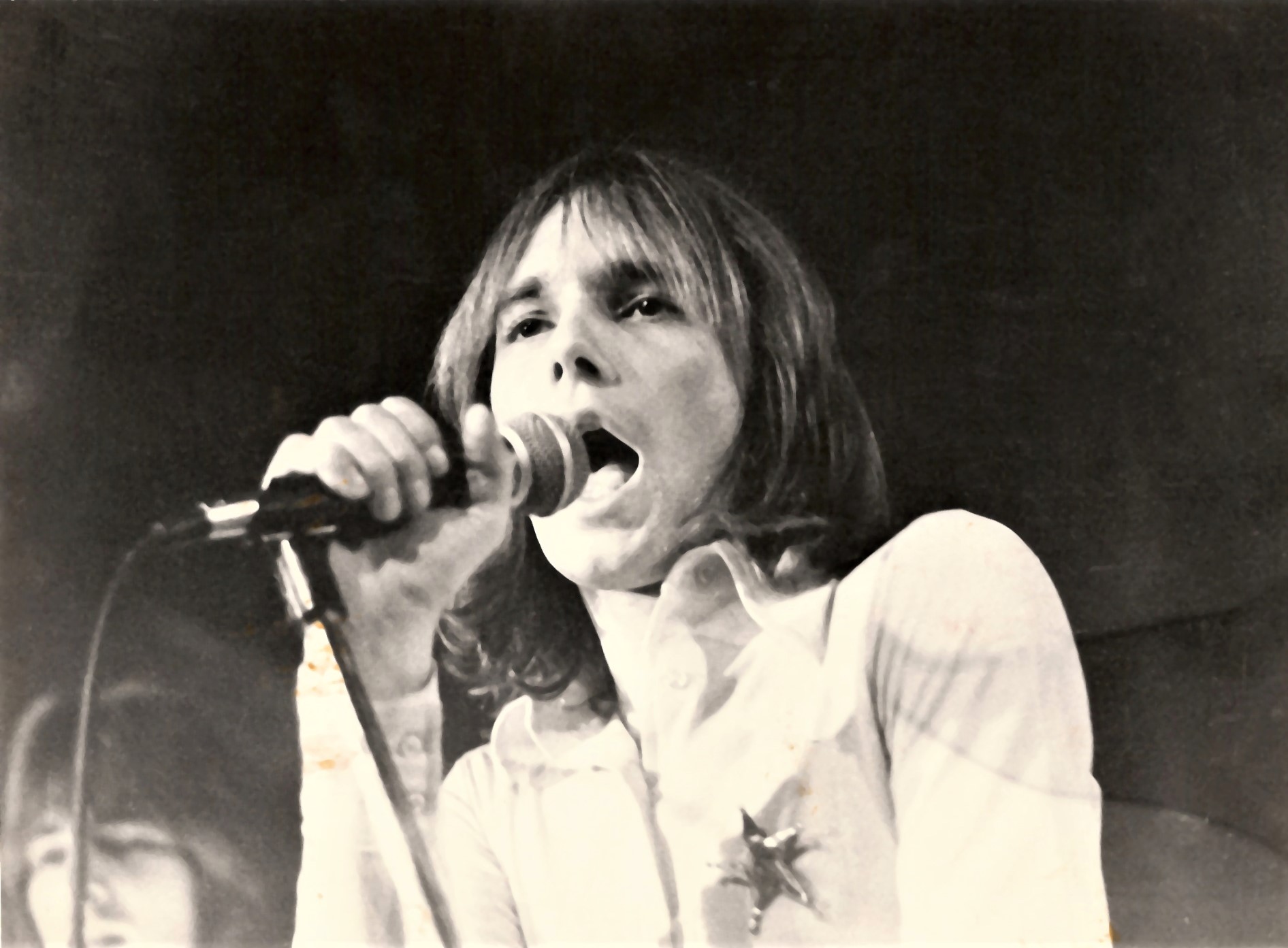 What else currently occupies your life?
The biggest things that occupy my life, besides the band, are travel, photography, scuba diving, and sailing. My wife, Judy, and I travel all over the world. We travel mostly to go diving or to see animals. For example, this year we are going to Madagascar to see lemurs and the Maldives to dive. My photography is centered around wildlife above and below the sea. We have a sail boat that we sail on the Long Island Sound in the warm season.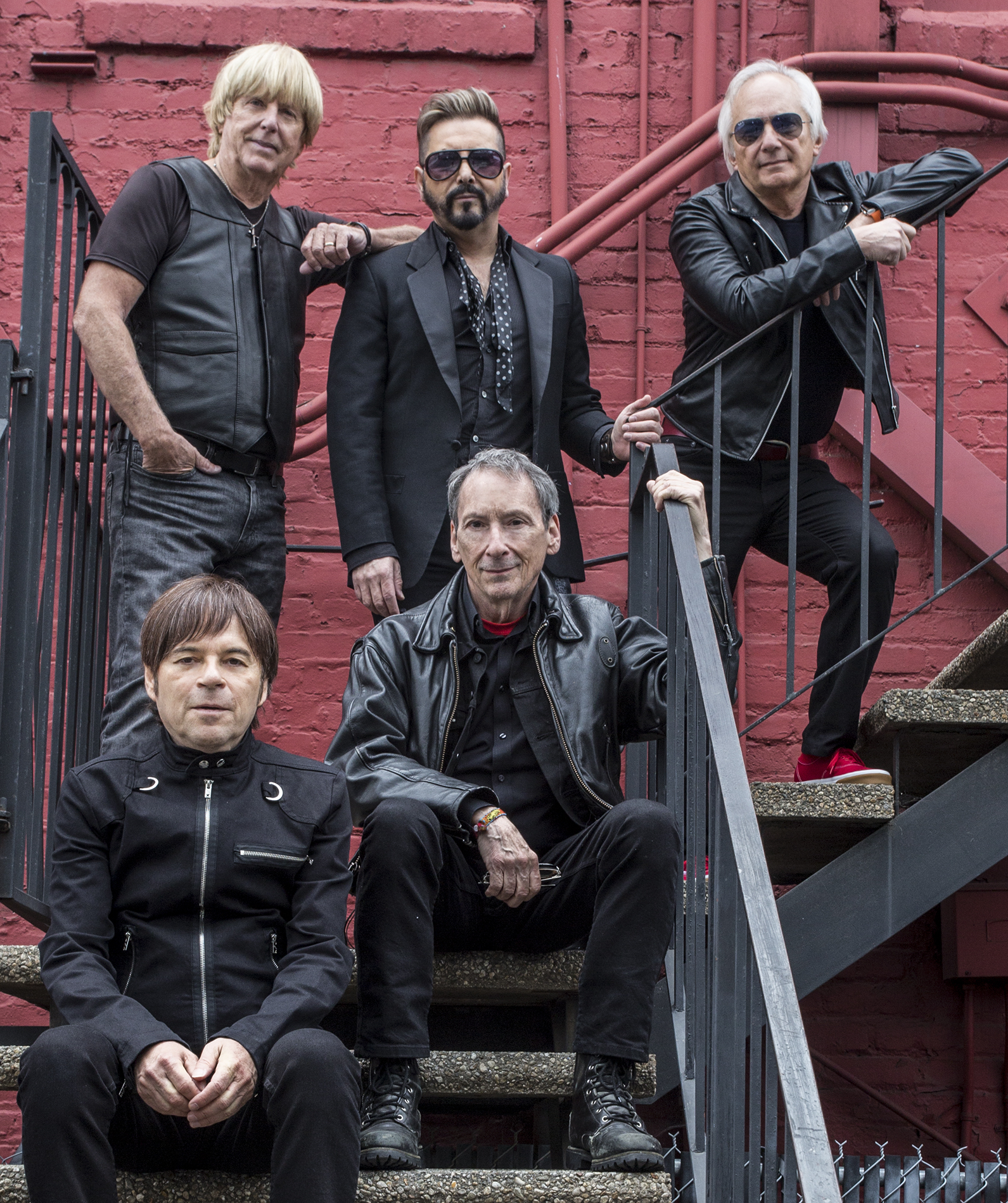 Thank you for taking your time. Last word is yours.
Wow. This has been fun. I retired from music in 1980 when Hero broke up and had a career in technology. I'm very lucky to have resurrected The Hollywood Stars to play live (which I absolutely love!) and write and record new material. I have a whole different appreciation for playing that I didn't have when I was young. Back then, I didn't really appreciate what we had and took things for granted. Now, I'm grateful for the legacy we built and maintaining that legacy today!
Klemen Breznikar
---
Headline photo: The Hollywood Stars live at The Whisky A Go Go (1973)
The Hollywood Stars Official Website / Facebook / Instagram / Twitter