Mark Duda | Interview | New Album, 'Bodega Flowers'
Mark Duda is a New York City-based artist and storyteller who sings, plays guitar, and writes great rock and roll songs. He recently released his brand new solo album, 'Bodega Flowers'.
---
'Bodega Flowers' is an emotional journey packed with characters, experiences, and swagger straight from Manhattan's lower east side. Duda seamlessly blends all of the NY flavors he's soaked up over the years, from Dion to Lou Reed, New York Dolls, The Dead Boys, and beyond, bringing his own signature update to the New York rock and roll sound and continuing to forge the musical identity.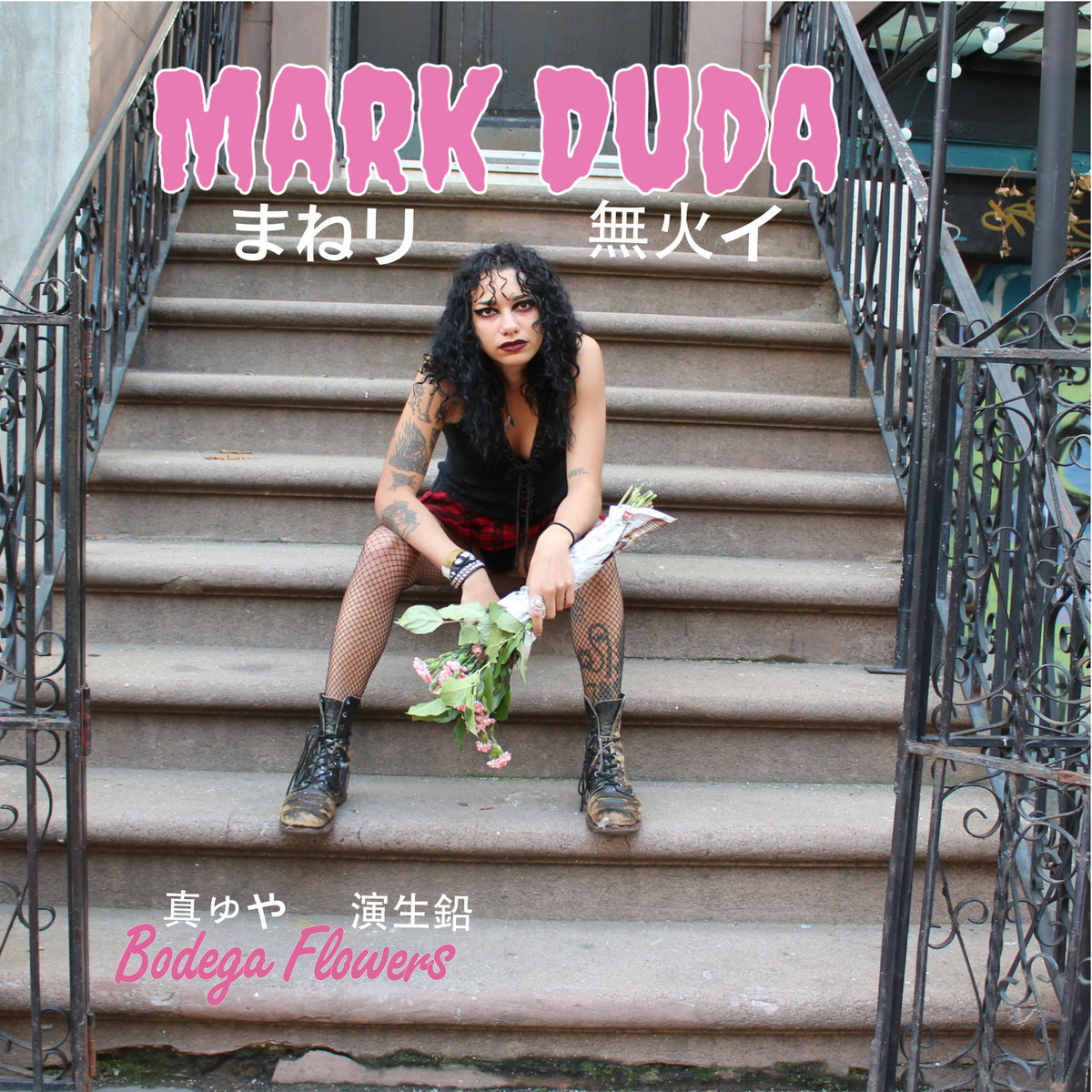 "'Bodega Flowers' is a collection of songs about my time spent in the East Village of NYC between 1989-1999"
It's nice to have you. You have a brand new album out. What led to 'Bodega Flowers'?
Mark Duda: 'Bodega Flowers' is a collection of songs about my time spent in the East Village of NYC between 1989-1999. The characters, situations, and settings are all a result of my experiences at that time in my life.
Would you say this is a continuation of where you started with the release of 'Month of Sundays' EP from 2017?
Stylistically, yes, it is a continuation of the sound I first debuted with the 'Month Sundays' album. As a songwriter, I have written many styles of music even outside the rock genre. The songs that appear on 'Month of Sundays' and 'Bodega Flowers' are heavily influenced by the NYC and more specifically the Lower East Side sounds and vibes. My other bands and projects have all played heavier rock type of music, and I have always been the principal songwriter. As a solo artist, I am recording and performing material that I feel is not right for my bands but is near and dear to my heart. As a songwriter, I am heavily influenced by traditional rock and the New York sounds from artists such as Dion, Lou Reed, and Johnny Thunders among others. My solo albums are my own contribution to the New York sound.
You can hear a variety of influences when listening to 'Bodega Flowers', would you like to speak about the influences? Are you still influenced by the same music as you were younger or did that change during the years of being an active musician?
I have always been influenced by a wide variety of music, but I haven't always had the appropriate accompaniment to pull some of it off. So, I still write heavier music like I have for my bands, but for my solo projects I'm exploring different influences. Among those influences are Buddy Holly, Dion, The Rolling Stones, The Faces, New York Dolls, Johnny Thunders, and Lou Reed. What I mean by this, is pure Rock and Roll with a nod to traditional Rock and Roll as opposed to the straight Rock and Heavy Metal I have performed and recorded with my other projects.
Tell us about the musicians featured on the 'Bodega Flowers'.
Once the songs were written, producer/guitarist Jimmi Bones and I sat down to discuss how we would best represent the songs in the studio. Jimmi Bones produced and played guitar on 'Month of Sundays' and he returned to produce and play guitar on 'Bodega Flowers' as well. Thommy Price has played with many great bands such as Billy Idol and Joan Jett and the Blackhearts. Jimmi and I felt that Thommy's style would be most effective in bringing these songs to life. Kenny Aaronson played bass on Month of Sundays but he was on tour with The Yardbirds when the sessions rolled around. While deciding how to handle this, we asked Thommy for his opinion on who he thought belonged in the rhythm section for this album. Thommy suggested his lifelong friend and occasional bandmate Kasim Sulton. Jimmi and I agreed with the suggestion and Thommy reached out to Kasim personally on my behalf. Kasim loved the songs and immediately knew what he wanted to play. For the majority of the record, Kasim and Thommy tracked live together in the studio which really brought the songs to life. Arno Hecht played saxophone on the 'Month of Sundays' record and his experience with the Uptown Horns, Rolling Stones, and as long-time side man for Dion made him the best possible choice to play sax on 'Bodega Flowers' as well.
Is there a certain concept behind your latest album?
'Bodega Flowers' is a collection of songs about the people I met, the lifestyle I lived, and the situations I found myself in while living in the East Village of NYC.
What's the typical creation process for you?
As a singer/songwriter I have always taken the approach to writing on an acoustic guitar accompanied by my vocals. I am heavily driven by the lead vocal melody and in most cases will start with a lyric and a vocal melody, seek out the appropriate chords on the guitar, and then build the song from there.
Can you share some further words about the recording and producing process?
Jimmi and I went through the pre production process together. That is to say, that I would begin with a lead vocal and an acoustic track and Jimmi would work to flesh out most of the other arrangements. At that point, we had demos of the songs we could send to the other players and we gave them the freedom to embellish or change the arrangements provided the general energy and vibe of the song remained intact or improved. As I mentioned earlier, Thommy and Kas tracked the majority of the songs together while I laid a scratch vocal down and we tracked the remainder of the album once we were happy with the rhythm tracks. We used a combination of Jimmy's home studio and Mozart Studio to capture the performances.
How was it to work with Jimi K. Bones in the studio?
I've been working with Jimmi on various projects for over a decade. We knew each other from the NYC music scene and are close friends. One of the reasons I get great results as Jimmi as producer is he understands my strengths and limitations as a singer and guitarist and is completely open and honest with me throughout the process. I have a high degree of respect and admiration for Jimmi and I know that he always has my best interests in mind.
You recently collaborated with Cheetah Chrome (Dead Boys), Jake Cinninger (Umphrey's McGee), Pat Travers, and Steve Hackett (Genesis). You also recorded with bassist Kenny Aaronson (Billy Idol, Joan Jett), bassist Kasim Sulton (Todd Rundgren, Joan Jett), drummers Bobby Rondinelli (Black Sabbath, Blue Öyster Cult) and Thommy Price (Joan Jett, Billy Idol), and saxophone legend Arno Hecht (Dion, Rolling Stones). Tell us more about that…
I've been singing and performing in bands in and around NYC since the late 1980s. Over time, I've had the opportunity to meet and work with many artists whom I've long admired. In addition, I've established enough of a name and reputation that I've been able to reach out to artists I'm interested in working with and many have expressed a desire to work with me as well. My bandmate from The Handful, Jay Mischel, listens to a lot of Jam Band and Prog Rock music. So Jay developed relationships with Jake and Steve Hackett and brought them in to work with The Handful.
What are some future plans for you
Jimmi and I have recently begun work on the follow-up to 'Bodega Flowers' and I'm constantly writing new songs. During the pandemic, I helped to establish heavy doom influenced band, August Fire, as a vehicle for some of my heavier compositions.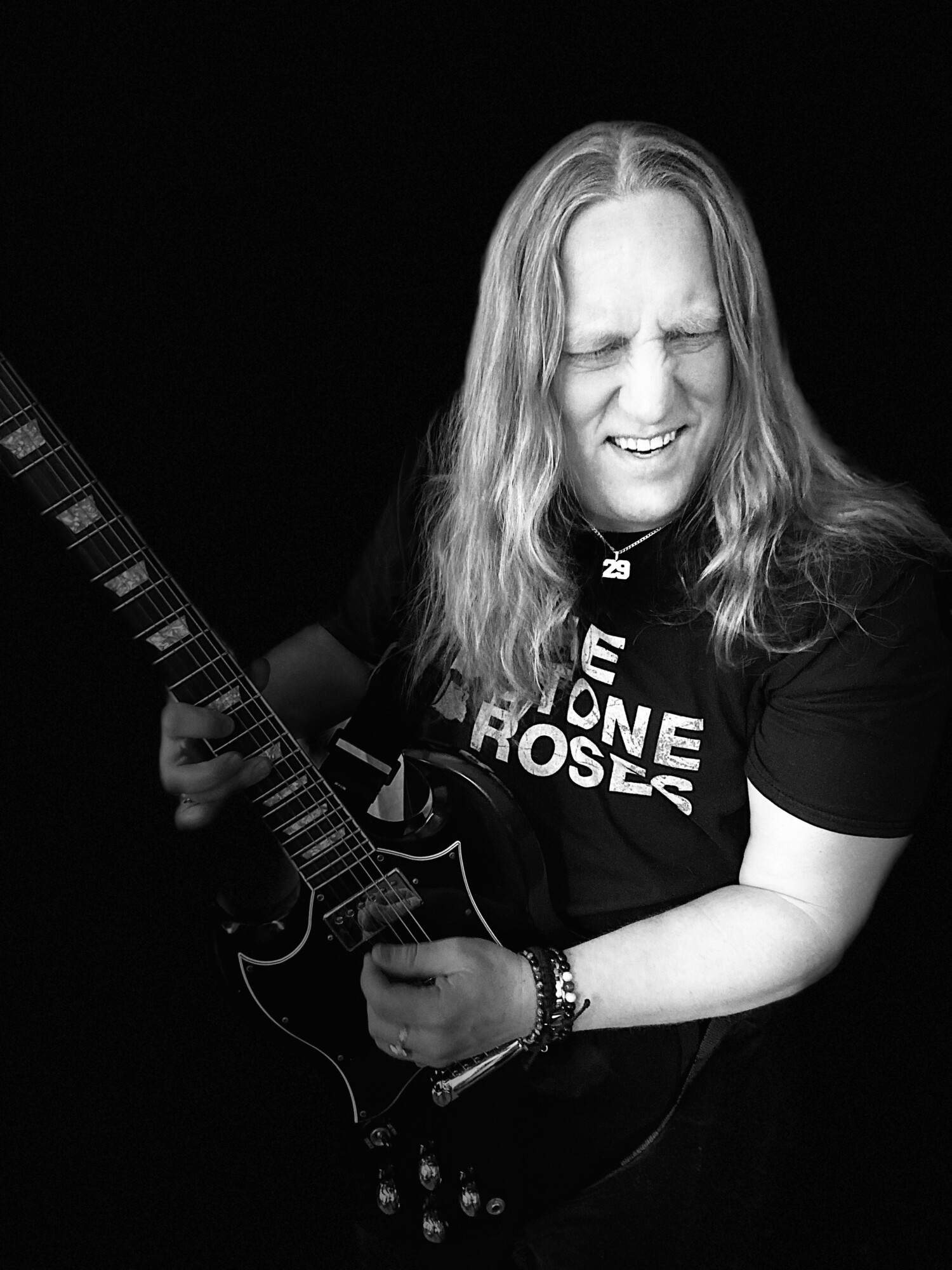 Thank you for taking your time. Last word is yours.
I'm overwhelmed by the response I've received from critics and fans alike since releasing 'Bodega Flowers'. I want to thank the fans for believing in me and supporting this exciting new phase of my career. 
Klemen Breznikar
---
Mark Duda Official Website / Facebook / Instagram / Twitter / Bandcamp / YouTube