Catching Up With Carol Grimes, Whose Singing Career Started In The Sixties
Carol Grimes is a British singer and songwriter that joined the band Delivery in 1969 and recorded one album before departing for a solo career.
---
Her debut solo album, 'Warm Blood' (1974), was recorded with members of Area Code 615 and the Average White Band. She recorded her second album in Memphis, Tennessee, with the Brecker Brothers, Donald "Duck" Dunn, and The Memphis Horns In the 80s she founded the band Eyes Wide Open. Her career expanded into teaching and working in musical theatre. In the 1990s, she worked with the choir The Shout.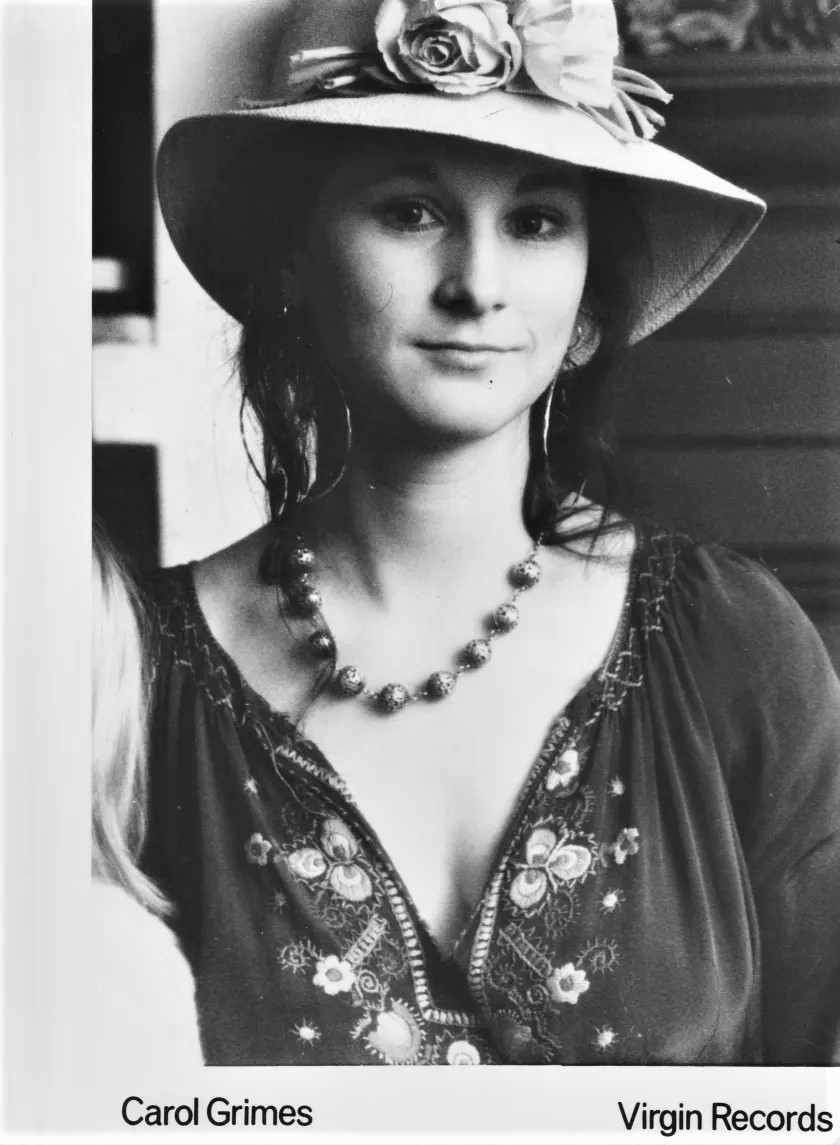 You are featured on a fascinating new CD box Deviation Street: High Times In Ladbroke Grove 1967-75 from Cherry Red/Grapefruit Records in the U.K., said to be a definitive look at London's counterculture. Did you live in Notting Hill in the sixties when you were in your early twenties?
Carol Grimes: I didn't know about the CD release. Nothing new, it's happened a lot in my time…I did live in the Notting Hill Gate area, locally known as The Grovestraddling Ladbroke and Westbourne Groves, and was then pretty much a slum with gangster landlords, overcrowding, pretty scuzzy. The house I lived in had 4 flats, [just] one bathroom on the first landing for us all. I was 20 when I moved there, early days in my singing life, and I was pregnant. Singing in the streets of London as a busker, first as a bottler for an accordion player called Paris Nat, then on the south coast in the mid-1960s with assorted guitar and harmonica players until joining my first band The Race. 1963-1979 meant bedsit rooms and shared flats in Earls Court, Fulham, Chiswick, Chelsea then "the Grove" in West London in '66. The early days of the hippy invasion of the Balearic Islands, long before the rave club scene it's since become. Living in a caravan in the Welsh countryside or a little shack on stilts on the banks of the Sacramento River in the Bay Area of North California, in Texas and Tennessee and an island in winter north of Stockholm, touring Poland and Estonia before the wall came down in East Germany when the old USSR was dismantled and the Big Boot removed from its occupied Eastern European countries. Living at 8a All Saints Road North Kensington, next to The Mangrove [Caribbean café] which was in the heart of their community from the late 1960s. I saw at first hand the harassment they endured. By then, in my 20s, I'd begun to understand that Woman struggled more than Man, on the whole, she seemed to be considered less than, and had to work harder in order to be heard. Unwelcome attention from men in the music business who appeared to be more interested in my breasts than voice. If sex with such men there were no end of promises of a glittering career, money and fame.
Is it true you became interested in music via jazz? You started busking in Hastings and formed your first band The Race which played in Europe?
Yes, my first abroad. I have been writing short stories, the 4th Anthology with local writers, out soon, it tells the tale of The Race going to a Blues and Folk Festival in Brussels. I saw the white cliffs of Dover for the first time…. Yes, I loved blues and jazz. And first sang…rather randomly, outside a pub in Hastings Old Town. My problem has always been the oftentimes used expression—Imposter Syndrome!
You were taken on and managed professionally by the influential Stigwood Organisation. Do you think this, in hindsight, was a beneficial path?
Not really… The Race were a diverse group of young London people, white and black. I was often told to sack the black musicians, which I didn't. I was also encouraged to hang out with rock stars in trendy clubs and go to bed with a few….to generate press I imagine? The band Babylon that Robert Stigwood [had] put together supported Blind Faith on tours, the first so-called super group. A link to The Race 1960s here.
Did this evolve into a more blues-based interest at this time, e.g. Bruno's Blues Band in 1966 with brothers Steve (who guested with Free, Daddy Longlegs, Alexis Korner etc.) and Phil Miller (later with experimental bands Matching Mole and Hatfield & The North) and drummer Pip Pyle, who became one of the first on the Canterbury music scene? You backed bluesmen at Ronnie Scott's Club, sometimes with Lol Coxhill the renowned saxophonist who's also on your LPs.
I joined them after Stigwood's put-together band, Babylon, and then I had my son Sam. I joined Delivery in about 1970 or thereabouts [More here]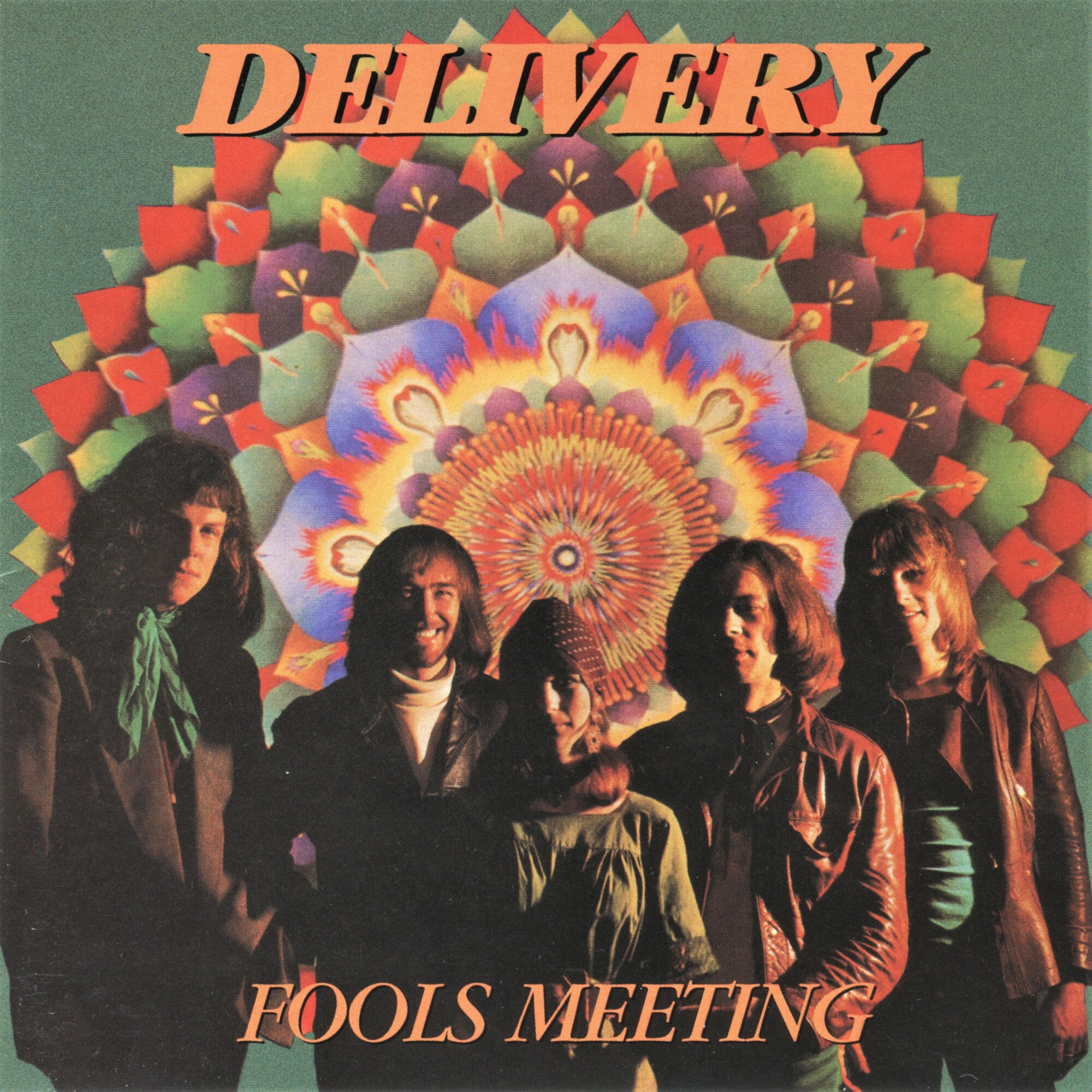 In 1969 you co-founded a wider-focus group that became well-known on the circuit, the quintet Delivery, who issued just one LP(and single), the highly rated Fools Meeting (1970, B&C) recorded at North London's Marquee Studio. It's been compared widely from Babe Ruth to (the less fierce) Grace Slick or Big Brother & The Holding Company. Do you have fond memories of this time?
It got tricky. Steve Miller, who had invited me, was a wonderful man but other members of the band weren't happy with my inclusion. They went through many singers, male and female. However, I always remained friends with Steve. Before he died of cancer, he arranged a last Delivery reunion [in 1998] at the Vortex, so, so sad.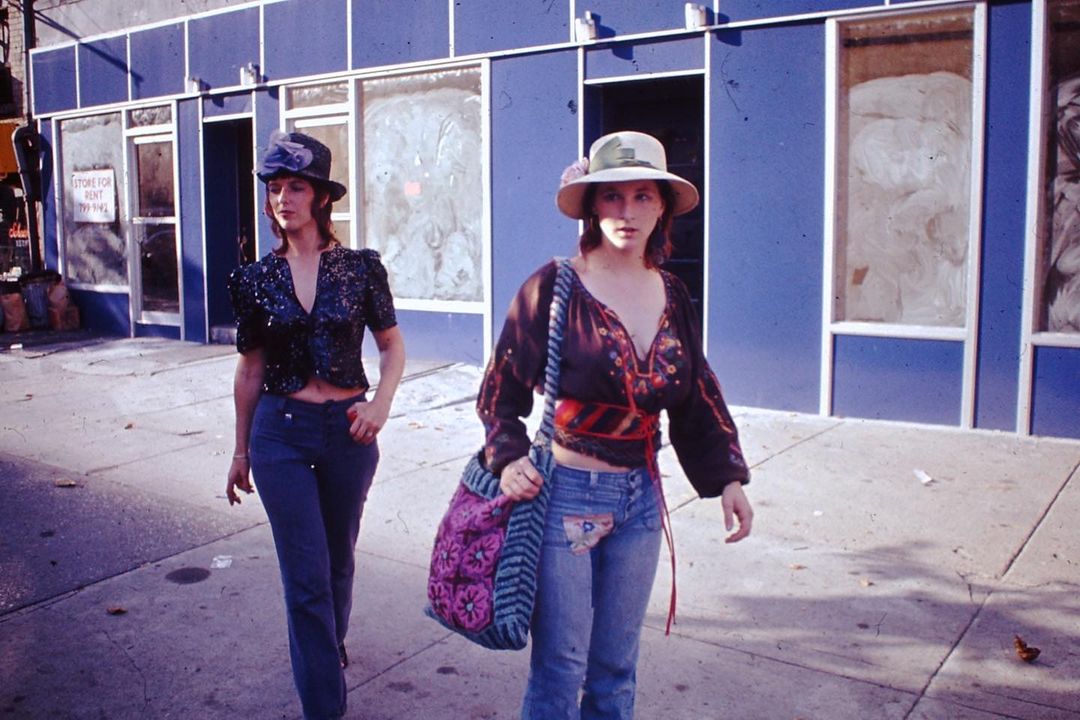 How did the single and album do at the time, with its great period cover?
Do you mean The Mandala? That was painted by my then husband, Larry Smart [married in early '67, the psychedelic artist and Exploding Galaxy dancer later designed the Atomhenge backdrop for Hawkwind]. Sadly, he died early too. There was a retrospective of his work in a gallery in Portobello Road, a week after Grenfell Towerburnt. A very tragic time.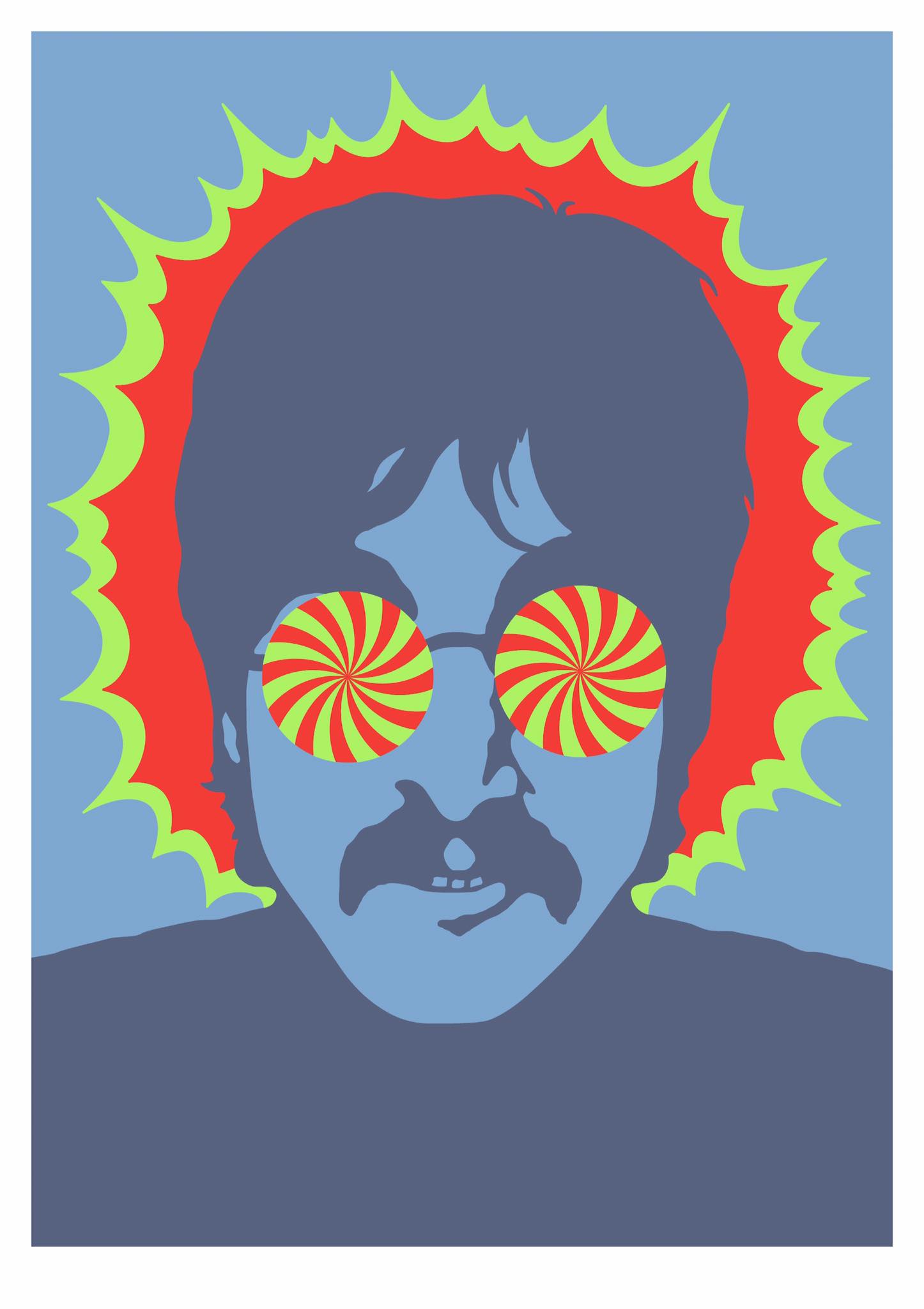 Due to the high cost of touring, many groups contracted to save costs, but yours expanded to a seven-piece, the short-lived Uncle Dog that released 'Old Hat' (1972), on the small label Signpost. It featured drummer Terry Stannard (ex-Long John Baldry, later Kokomo) and John Porter (early Roxy Music as The Gas Board and later producer). You had such guests as Free's Paul Kossoff and "Rabbit" Bundrick, with a single that reached #86 on the American Hot 100. What derailed this impetus, or was it natural? 
That was another album of music released without my knowledge, an album of Paul Kossoff tracks released after his death, with the track he'd guested on with me. In those wild days, I lost a few pals and Paul was one of them.
Did this influence your decision to issue the solo Warm Blood (1974), on Virgin's avant-garde subsidiary Caroline, with its cover shot in your Notting Hill flat? It's said to be backed by Area Code 615 (of Old Grey Whistle Test fame) and the Average White Band, the Scottish band who shared your other tastes in funk and soul veering as far as disco.
I fell in with Nigel Thomas, singing on a track written by keyboardist Tim Hinkley [which was recorded by a few musicians then]. At that time, I was pretty much in a bad way with dodgy contracts [but] after beginning to write my own stuff, with the encouragement of Steve Miller, I was more or less pushed into other material. The musicians, both in Nashville and Memphis were great, and good folk, I don't regret it but I didn't start getting my own stuff out until the 1980s. I liked the songs but it would have been cool for me to have been able to include something of mine.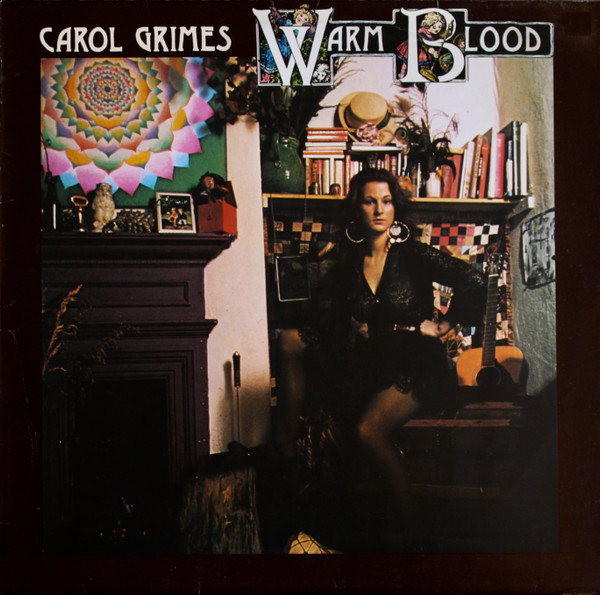 From 1977 further solo albums followed, like 'Eyes Wide Open' on a label run by Jon Hiseman and Barbara Thompson out of Sutton, Surrey, and live at Ronnie Scott's in '86 on the La Cooka Ratcha label. Your reputation as a leading jazz and blues singer seems cemented by this time.
I was working a lot, but the crooks involved meant that I made little money from recordings. The worst one I got taken on by was Nigel Thomas, a dodgy man [who] screwed up many musicians now deceased. I met him through The Grease Band and Joe Cocker. Joe had to buy himself out of his contract. All of us [became] a little worse for wear and tear! I wasn't able to record under my own name. We went out on the road as the London Boogie Band, Tim's name. Another band put together by that crowd was Dick and The Firemen.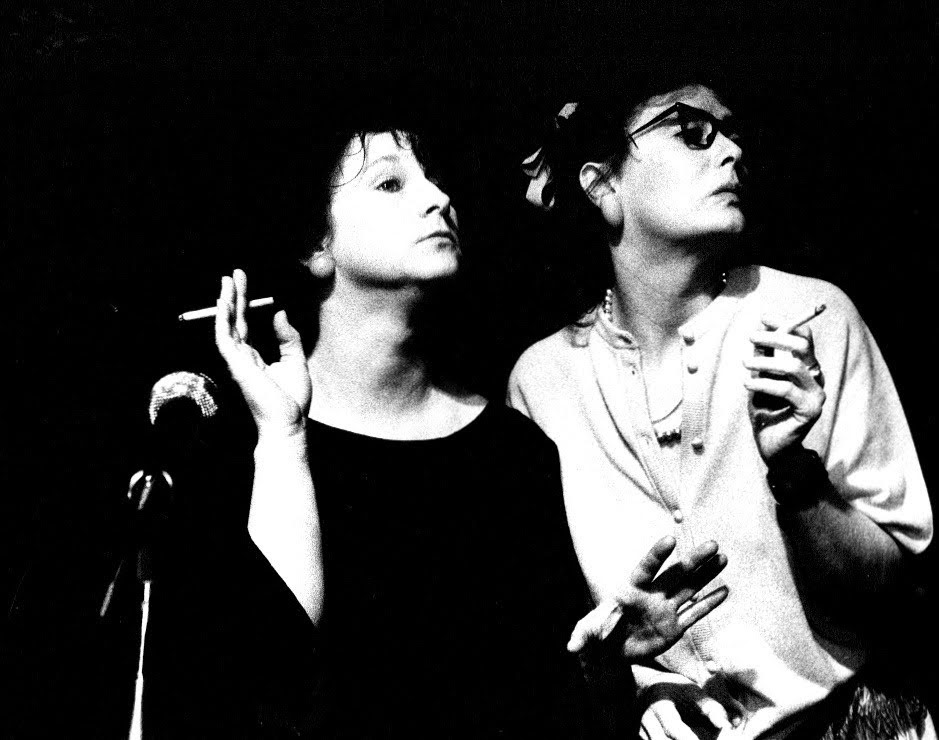 Your website shows wide artistic interest, from nature and painters such as the great Jewish East European Marc Chagall (my book on Bruno Schulz agrees with you!) to being active in music theatre and choirs today. Do you feel there's more unity and harmony in your life since focusing on music alone, or was this perspective always with you?
Another no regrets [view about] the path I took. If I'd been managed in an honest, business way, I may well have been doing what many of my contemporaries do, touring with the songs from their youth… [but I] can't think of anything more boring. I like to explore and discover. I think my life has been for me more interesting and diverse, if a little short of money!
On YouTube is your bewitching theatre venture The Singer's Tale, flecked with spicy language, which you say disarmingly is "autobiographical…about a life not celebrities". Did its creation evolve or was it red-hot so to speak; it's a fact that you had a most difficult childhood which resulted in you leaving school at 15.
Coming from a background that was at best bleak, I had to learn to be a mother…fortunately my love for them was immediate and strong. My lack of formal education made me realise that the uneducated woman has even more of a struggle to be taken seriously. My story is of a child, adolescent, mother, a singer and observer of humankind. In my later years I have worked with people with neurological conditions, singing in choirs, run workshops for young people from disadvantaged backgrounds for The Princes Trust and Rock School. I sang, toured and recorded for 12 years with a 16-piece contemporary opera choral group called The Shout. I write about the music I love, from Folk to Blues, Rock to Jazz and even stories about the musicians I sang with, the adventures away from home, recording in London, Nashville, Memphis, Stockholm, The Isle of Jura…. An organic career, that is to say mainly unguided, unmanaged, sometimes some dubious decisions were made but I never regret, although I often fly by the seat of my best M&S pants, often broke, but singing gave me a life. Being a musician isn't just the preserve of the educated, I can still sing, do sing, but I am dealing with ageism in later life… too old to sing? Not this old gal, not until I croak.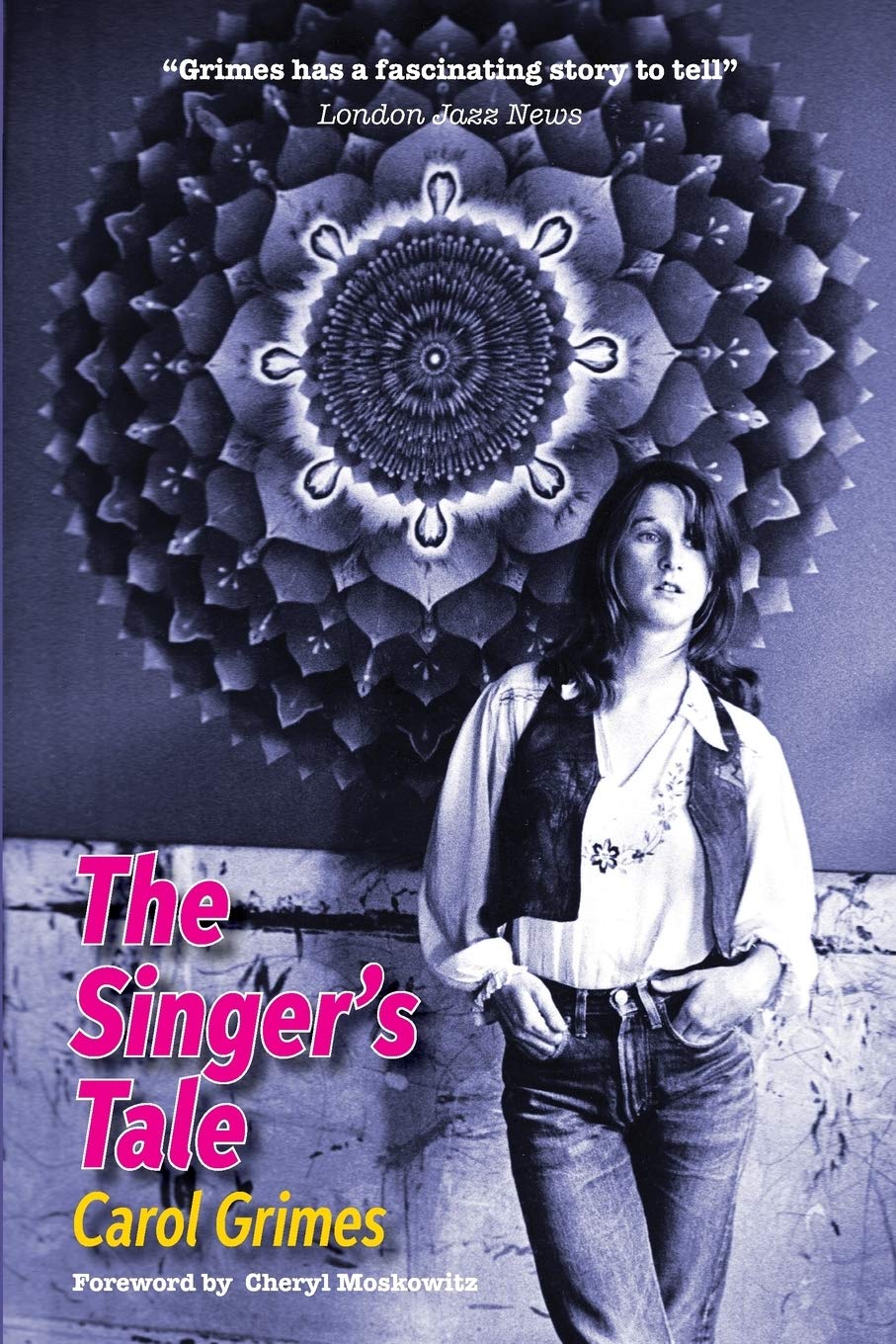 You movingly say that "creativity has saved my life", which could be a heart-felt motto for the counterculture generally (and not only for survivors). Have you stayed in contact with those scenesters? Some, like Edgar Broughton I recently interviewed, rarely if ever go back.
I read ferociously and wanted to write, but for many years my jottings were hidden boxes or still inside my head. In my early 30s I thought sod it and began writing for myself: songs, poems, anything that needed to emerge, or I needed to say. I loved the writing as much as the singing. 
From America and East Europe etc., you always return to London and seem settled in your childhood area of south east London, is that a conscious choice or happenstance?
I moved to Deptford SE8 in 2005 from Camden Town. I didn't move there thinking home, it was a good flat! But I had an accident…long story and ended up having back surgery and had to leave. Then it was 2009, the global banking crisis and I couldn't afford my own hometown. Moved to the seaside. I have always loved the sea.
Brian R. Banks
---
Headline photo: Delivery promotional photo
Carol Grimes Official Website / Facebook / Instagram / SoundCloud