Blue Öyster Cult | Interview | Joe Bouchard
Blue Öyster Cult originally formed on Long Island in Stony Brook, New York, in 1967 and became one of the biggest rock bands during the 70s with numerous hit singles under their belt.
---
Joe Bouchard is a long-time bassist and co-founder of the band. After his departure from Blue Öyster Cult, he began a very fruitful solo career and collaborated with many different artists. Bouchard's latest album 'American Rocker' was released last year. Joe Bouchard was a driving force behind Blue Öyster Cult's iconic sound for 16 epic years. With 14 albums recorded for Columbia Records, the band electrified audiences worldwide with their genre-defining rock anthems.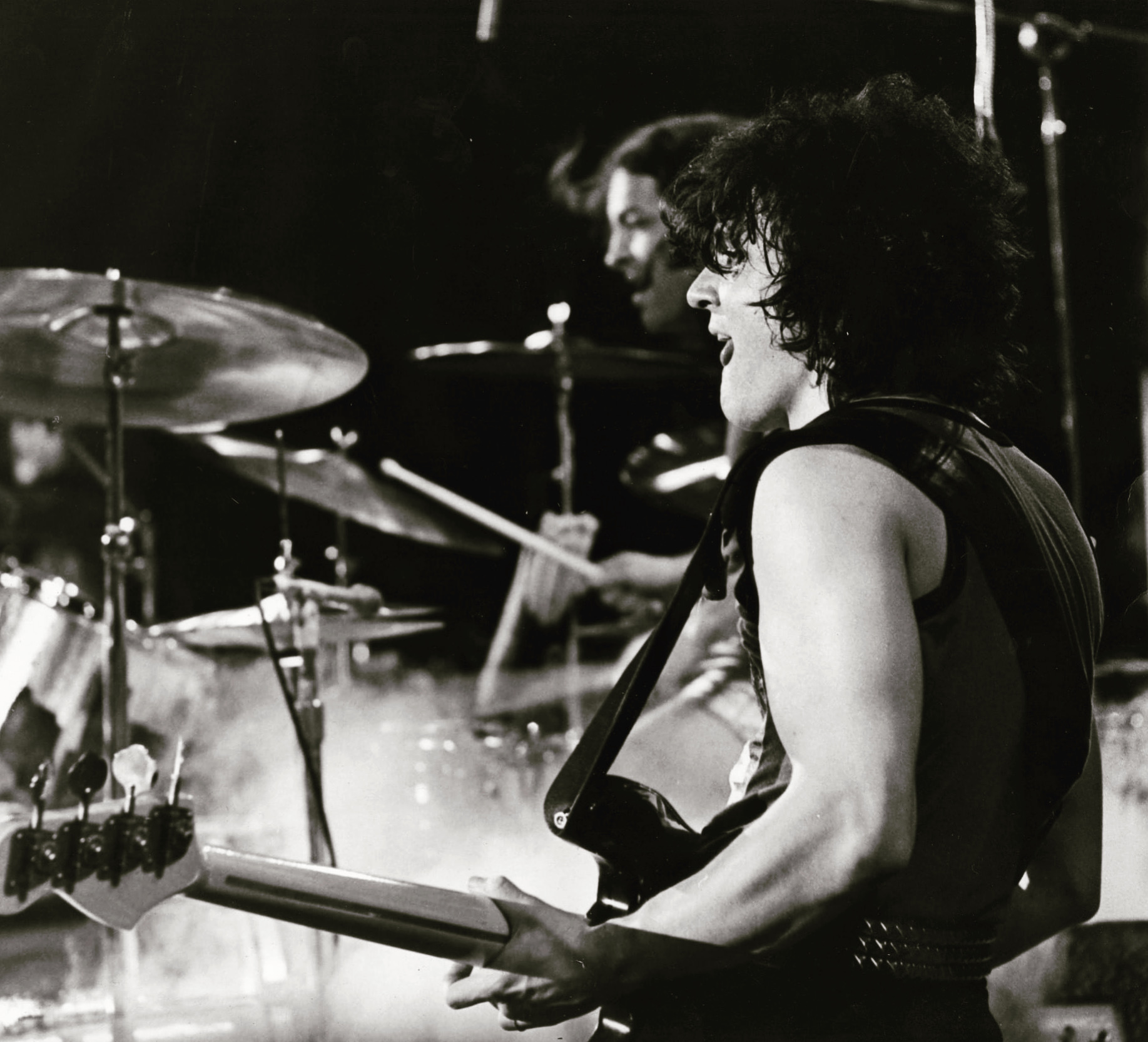 "The thrill of connecting with people emotionally pushed me toward music"
You are coming from a pretty big family, were you all interested in early rock'n'roll music or were just the two of you, with brother Albert?
Joe Bouchard: I come from a musical family of six siblings and both of our parents played instruments for fun. My mother played piano, and she insisted all her children take piano lessons at an early age. My father, who played a bit of guitar, gave me my first acoustic guitar on my 10th birthday. It was a beat-up, no-name guitar that my dad had bought decades earlier with money from delivering newspapers. I really loved that acoustic guitar and learned my first chords on it.
My brothers Bill and Jim have played in many bands over the years. Jim is particularly known in the Boston area for playing with acoustic and country bands. Youngest brother Pat plays in his worship band in church often. Brother Gerry is a blues guitar fanatic and has a great singing voice. My sister Mary sings and plays cello, piano and ukulele. During the pandemic we started a family Zoom open mic every couple of months, and everyone participates in a wide variety of styles. We've never been closer as a family than in the last couple of years.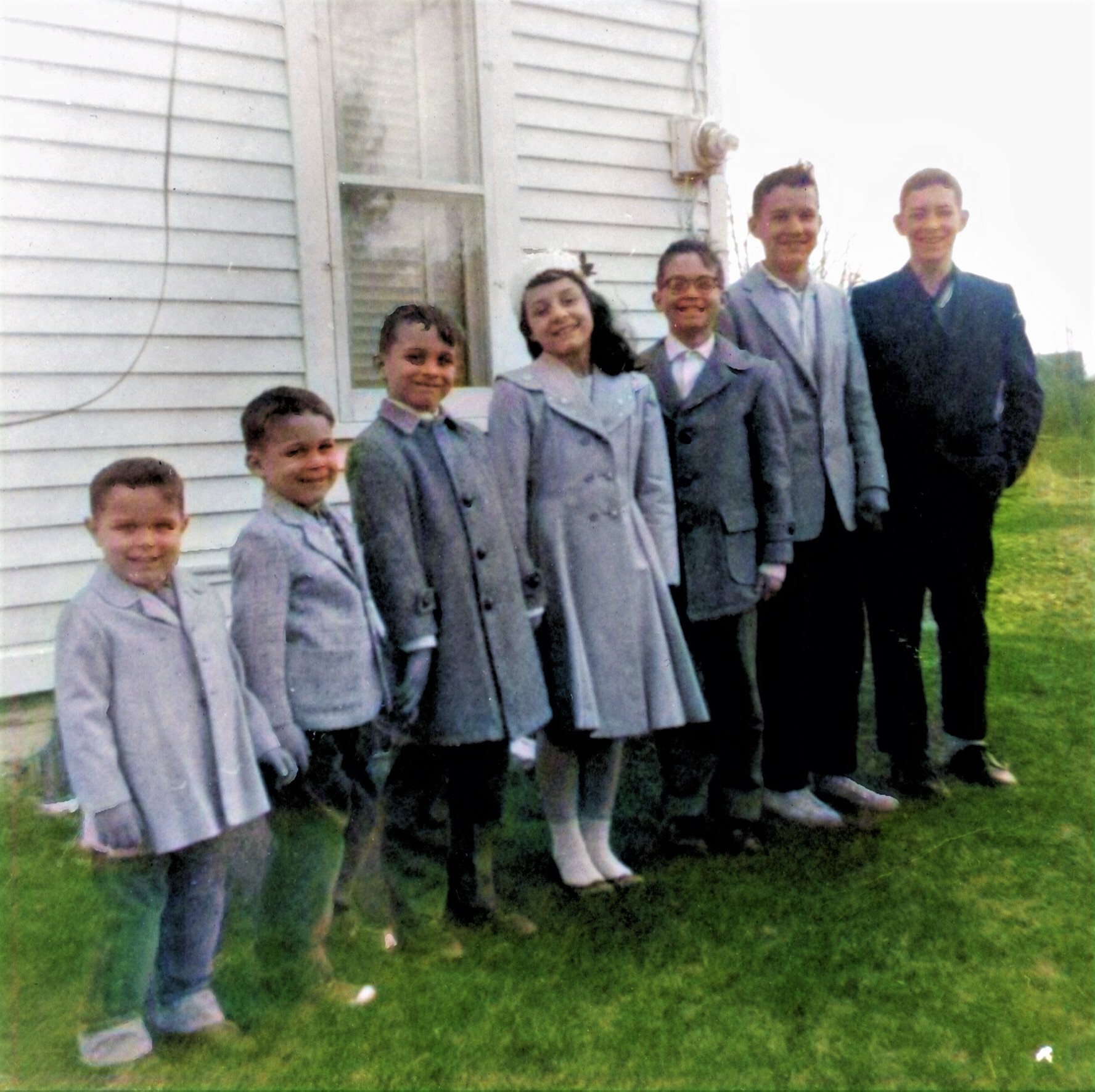 When you were around four years old your father took a job that led all the family to Greece, do you remember your life in Greece and did it have any impact on you when it comes to music making?
I was four years old when we moved to Greece and I barely have a faint remembrance of being there. We had a nice rented house in Tesalonika with a walled garden. I remember climbing fruit trees there. Since Albert was 5 years old he had to go to kindergarten. It was in an elementary school taught by French nuns. He refused to go to school unless I went with him, therefore I was forced to go to school with Albert, and we hated it. We couldn't understand French and that made a serious language barrier. But there were several fun things we did like having a fourth of July fireworks on the beach for the American workers. Since my father was working for Voice of America and the State Department we could afford a gardener and a maid. It was pretty cool. When we moved back to the USA things weren't so luxurious.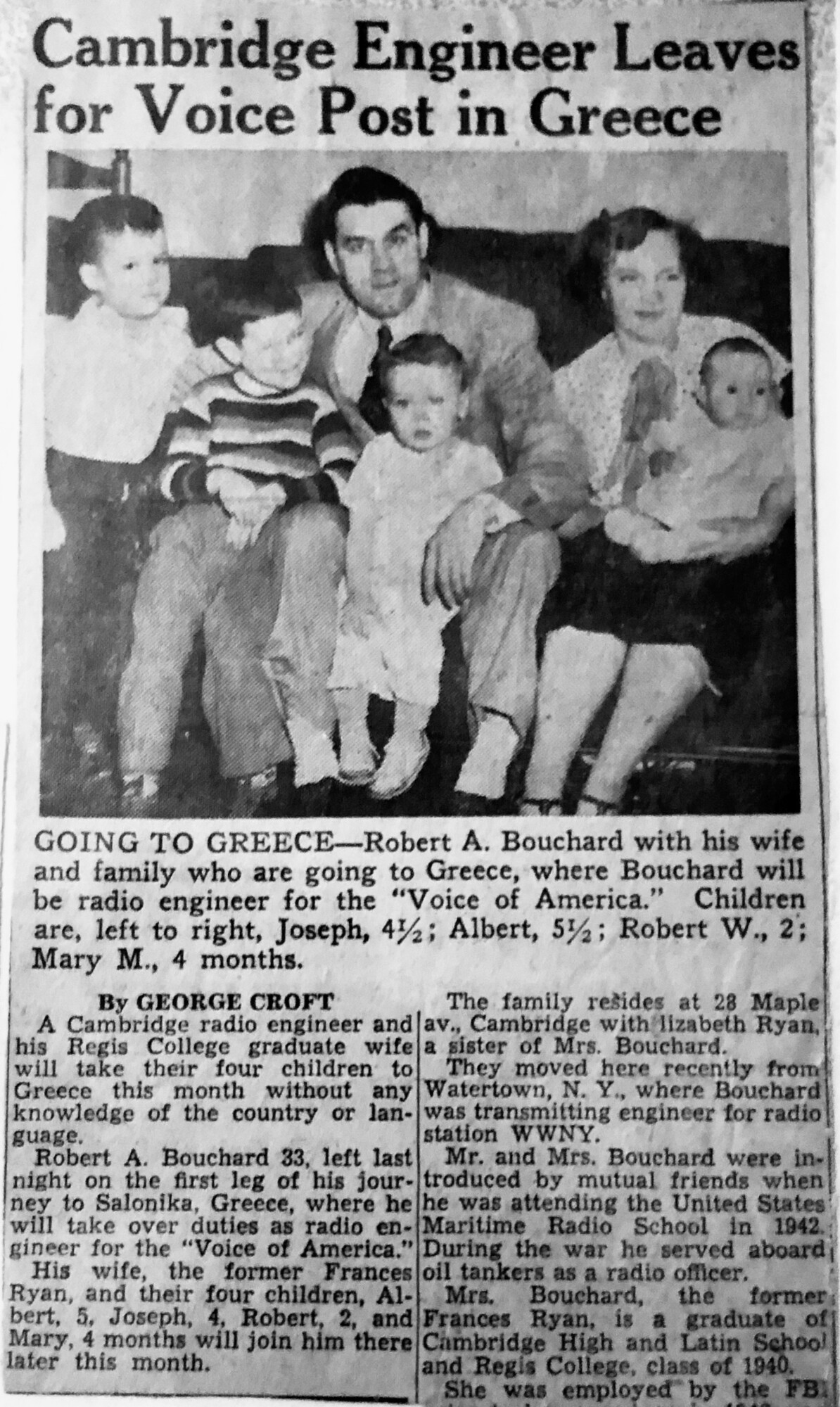 You can play various instruments, what are some of the early ones that you tried and what led you to bass guitar?
The first stringed instrument I played was a 5-string banjo. I saw it in the window of an antique shop and I had to have it. I learned to play folk music like The Kingston Trio and other similar groups at the time. I quickly moved on to guitar since my uncle Bill played jazz, and he had several old Gibson guitars. He let my cousin and I play his instruments and use his Gibson amp. We were amazed when he bought a 1960 Fender Jazzmaster guitar the first year they were made. My cousin still has that guitar.
Even though I played stringed instruments (guitar, banjo) I kept up with my piano playing. I loved the rockin' boogie woogie piano style of Jerry Lee Lewis and Little Richard.
In my early days I took up trumpet and played in the high school band. My trumpet skills were pretty weak, but I loved playing in the band anyway. In the last few years I've grown obsessed with brass instruments and I've bought a new trumpet, several cornets, a flugelhorn and a piccolo trumpet. I joined a local brass band of all retirees, and have played with them for fun in the last two years.
Was there a certain moment in your life when you knew that you wanted to become a musician for the rest of your life?
Somewhere in my high school years I made a decision that I would follow a music career. It just seemed so natural to me. Listening to The Beach Boys 'Today' album spoke to me on a deep emotional level. The thrill of connecting with people emotionally pushed me toward music. I always earned good money with music. My college days from 1966-1970 were especially lucrative. For me it was a steady progression toward a music career.
As a teenager, were you often searching for new music or how did you get influenced by new sounds that were roaming from every corner back then?
I listened to pretty much everything jazz, classical, some country, pop music but mostly rock and roll. I sang in the chorus and I loved the sound of harmony vocals.
What led to your decision to go to music college? And how do you recall the college experience?
I knew music was my future. When contemplating my future I asked my mother who makes the most money. She said doctors and lawyers. I couldn't stand the sight of blood so studying medicine was out. I considered being a lawyer but I didn't really understand what they did. But music really lit a fire in my soul. It had to be the direction for my career.
Together with your brother you started The Regal Tones, that must have been a typical 60's "Battle of the Bands" fun, tell us how it all started?
We were bored little kids. I was 10 and Albert was 11, my cousin Ted was 11 and our bass player Ed was 10. We got together in Ed's parent's basement and started banging on a snare drum and we had two trumpets. That's all we had. We must make a totally noisy racket. But it was a start. We ended up borrowing my uncle Bill's guitars and a rock band was born. Our first gig was for the Boy Scouts where we were promised to get $5.00 for the whole band. Well, the turnout was somewhat light so the scoutmaster gave us 25 cents each!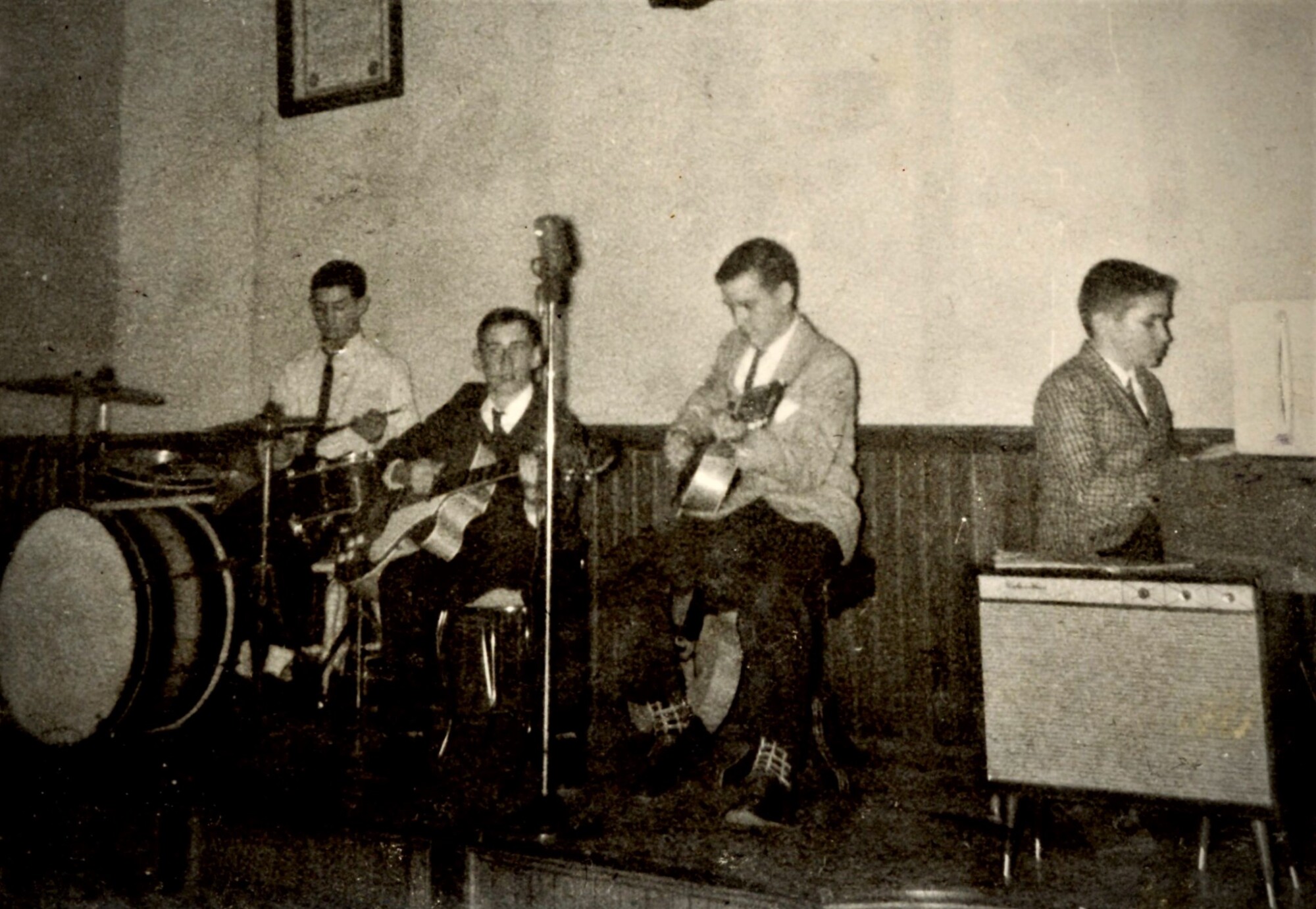 From those humble beginnings we went on to play high school dances, and we took over our barn in the summertime for band dances. We made good money there. We really learned our craft playing for all the kids in the barn.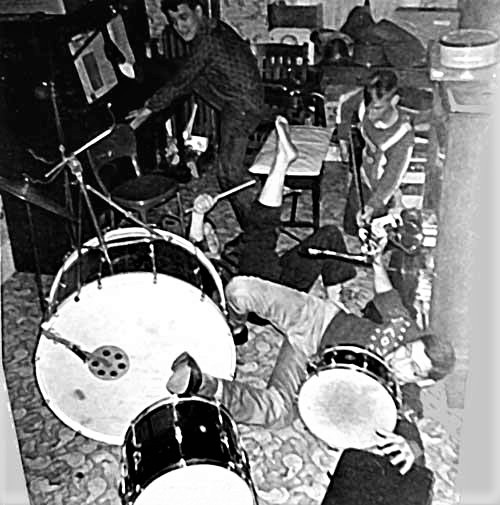 When I was 15 years old, my brother and I decided to enter the local "Battle of the Bands" contest at our nearby movie theater. Little did we know that we had a secret weapon up our sleeves, courtesy of our high school music teacher. You see, our school had this amazing Conn strobe tuner that was primarily used for tuning the band instruments. However, we discovered a hidden secret – you could actually plug your guitar directly into the tuner and achieve perfect tuning in no time! This gave us a huge advantage over the other bands who had to spend precious time tuning up on stage, boring their audience and putting themselves at a disadvantage. As soon as we hit the stage, we knew we had it in the bag and we sounded absolutely fantastic!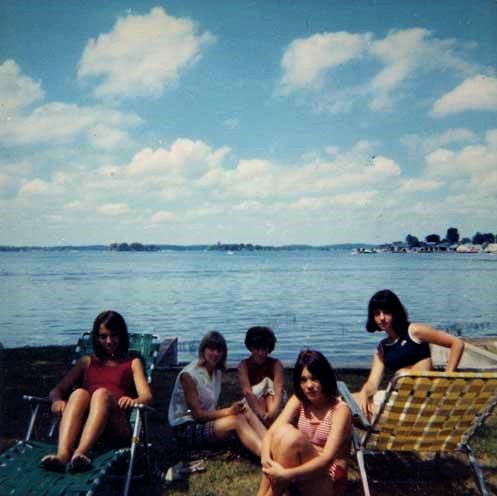 The competition was fierce, with a total of nine bands vying for the top spot over three weeks. We battled it out with three bands in the finale and, against all odds, emerged victorious! It was an unforgettable moment for us, and we were absolutely thrilled to be hailed as the conquering heroes at our high school.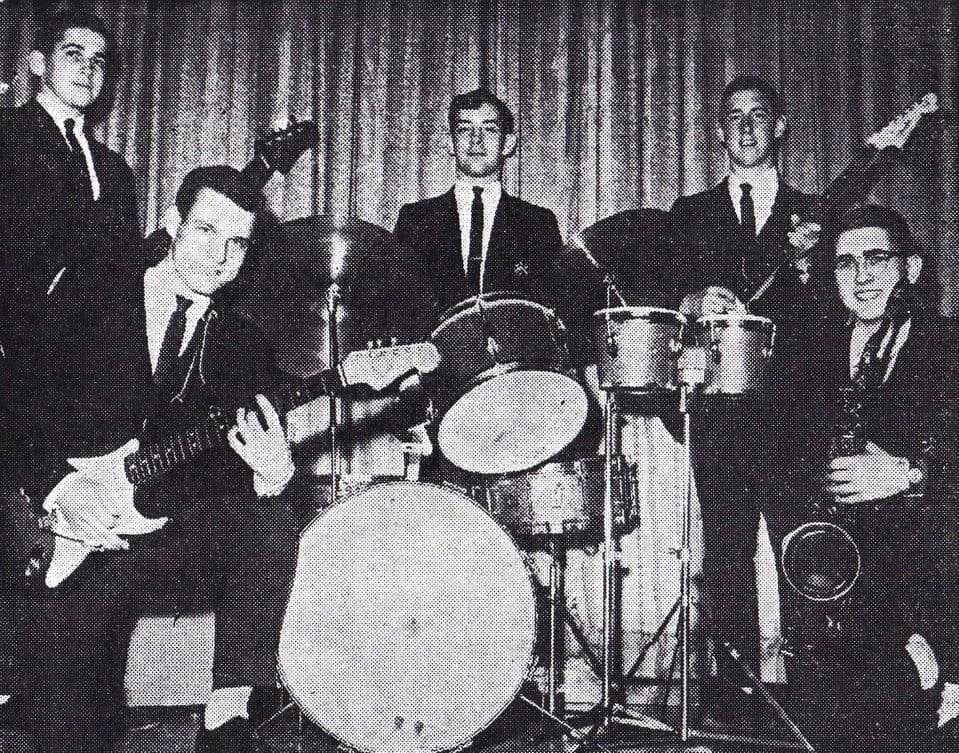 Back then you had so much fun, you even turned a barn into a dance hall, it's hard to imagine for someone not being around back then…
Yeah, it was all magical to me. We didn't have a plan, we just improvised as we went along. I was amazed that our little teen band became so popular. Clayton is a summer resort town so we played for many people on vacation who wanted some entertainment and have a good time.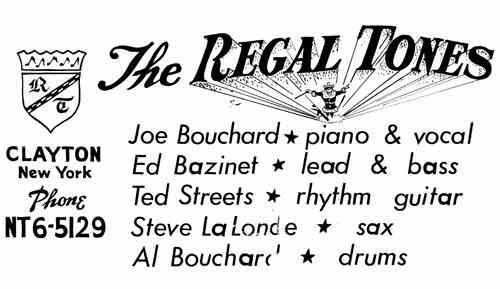 When did your brother move to Long Island and how did he meet other members of Soft White Underbelly?
Albert joined the band that became the Soft White Underbelly in 1967 on Long Island NY. Don Roeser, who was his buddy back at Clarkson College, was already living there. They met future manager Sandy Pearlman and he encouraged them to start the band.
At that time I was studying music at Ithaca College in Ithaca NY. During my college vacations I went down to Long Island to hangout and jam with the band. I spent weeks at the band house! We had a great time. I thought those guys were going to be superstars since they had a deal with Elektra Records. For various reasons the two albums they started were never released.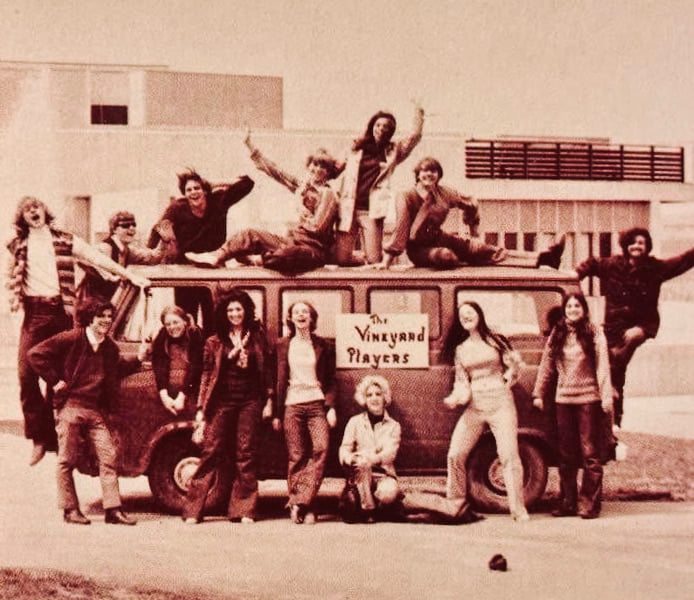 That group was already active as early as in 1967 recorded an album's worth of material but the record was scrapped after Les Braunstein left the band. Did your brother talk about what he's doing with this group before inviting you to join? Did you ever visit him back then in the very early days?
Albert often would tell me what was going on, the clubs and concerts they played, and how they opened the shows for many famous bands like Jefferson Airplane, Richie Havens, and The Grateful Dead. They even backed up rock and roll legend Chuck Berry for two nights in New York City. It was an exciting time. Les Braunstein, the first singer didn't work out, and shortly Eric Bloom, who I knew from a different band, was asked to be their singer.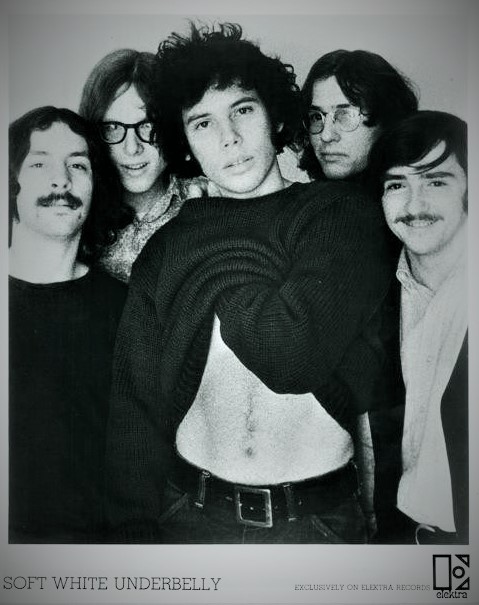 The band had some connections and eventually got an offer to tour with Led Zeppelin, what ran through your head when your brother asked you to join the band? The tour never happened, but you joined the group, what happened next? Where did the tour lead you and what are some of the pleasant memories from those early heady days?
I thought it was great that we might tour with Led Zeppelin. I could not wait to go out on tour. Unfortunately the tour never happened and that was the same week they got dropped from Elektra. We had to start all over from scratch playing cover songs in clubs and scrounging for money to pay the rent and buy food. We were all young guys and we all loved playing music even if it was in clubs for low pay.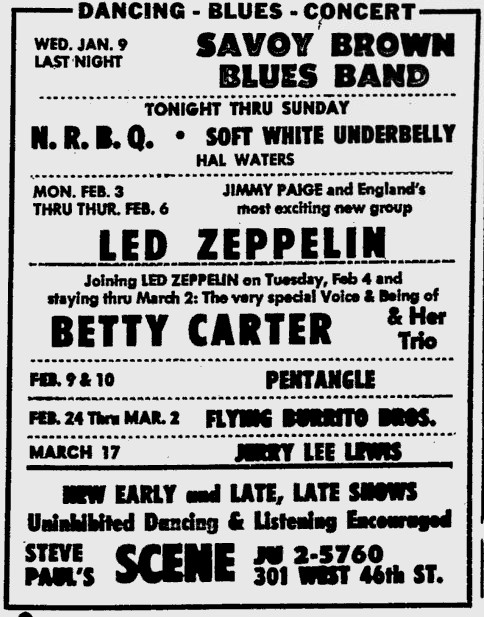 How come you decided to change the name of the band to Oaxaca and then to The Stalk-Forrest Group?
Oaxaca was a very short lived name. The Stalk-Forrest Group was their name when I joined the group. In 1971 we got the deal with Columbia Records and then we knew we needed a new name to get a fresh start.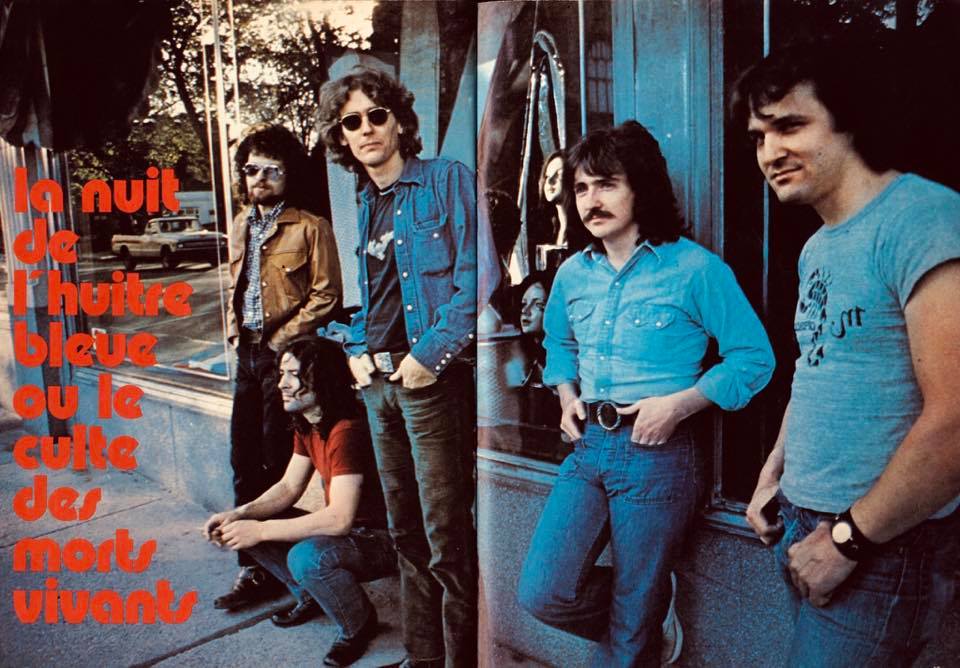 What were the circumstances around Elektra? You recorded an album, but only 45, 'What Is Quicksand?' b/w 'Arthur Comics' was released in a limited promo version…
I guess it was Electra's decision to release that single. That was before my time in the band so I don't know all the details.
"We would announce a song by some obscure group and then just play one of our own songs"
It must have been really difficult for you not being able to release the album, what followed? Did you restart everything and started working on new material?
We played clubs and worked on our songs. Some Soft White Underbelly songs were revised, but some were written brand new. Many clubs we played told us they only wanted cover songs so we would announce a song by some obscure group and then just play one of our own songs.
What led you to name your band Blue Öyster Cult?
The clock was ticking and we were still stumped for a name for our group. It was becoming increasingly stressful as we needed to have a name to put on the Columbia contract before signing it. Our manager, Sandy, came to the rescue with a verse he had written called Blue Oyster Cult, which was part of the 'Imaginos' epic he was working on. In a bold move, we decided to lock Sandy and his partner Murray in a room and give them an ultimatum, "don't come out until you have a name that we all agree on."
To our surprise, just two minutes later, Sandy and Murray emerged from the room with the solution we were all waiting for – "Blue Oyster Cult." Initially, I was taken aback and thought, "yikes, that's disgusting." But we had made a deal and agreed to go with whatever decision they made. And that was it – we officially became known as Blue Oyster Cult.
And then an explosion happened for you signing a long time deal with Columbia Records?
Well, it wasn't an explosion. It was more of a faint ray of light, a new realm of possibilities. We had an opportunity to prove ourselves plus we were honored to be on the Columbia label because we grew up with those red label albums. We loved many of their artists, Bob Dylan, The Byrds et cetera.
What are some of the strongest memories from recording your debut album, 'Blue Öyster Cult'?
Entering the elevator to David Lucas's studio was like taking a journey to another world. It was a seven story building with a spice warehouse on the floors below. That made the ride up in the elevator a sensory delight. Once we arrived at the top floor, we were shown a breathtaking sight of New York City's Broadway at night. It was truly magical.
We couldn't resist indulging in some souvlakis, a sandwich I never had before, from the nearby corner restaurant, but the real highlight of our time there was getting to work with David Lucas. As a seasoned producer, he had a real talent for coaxing out the best performances from each of us. Not only was he a joy to work with, but he made the whole experience a lot of fun.
There was never a dull moment. But for me, nothing could compare to the opportunity of working with such a talented and passionate producer like David Lucas.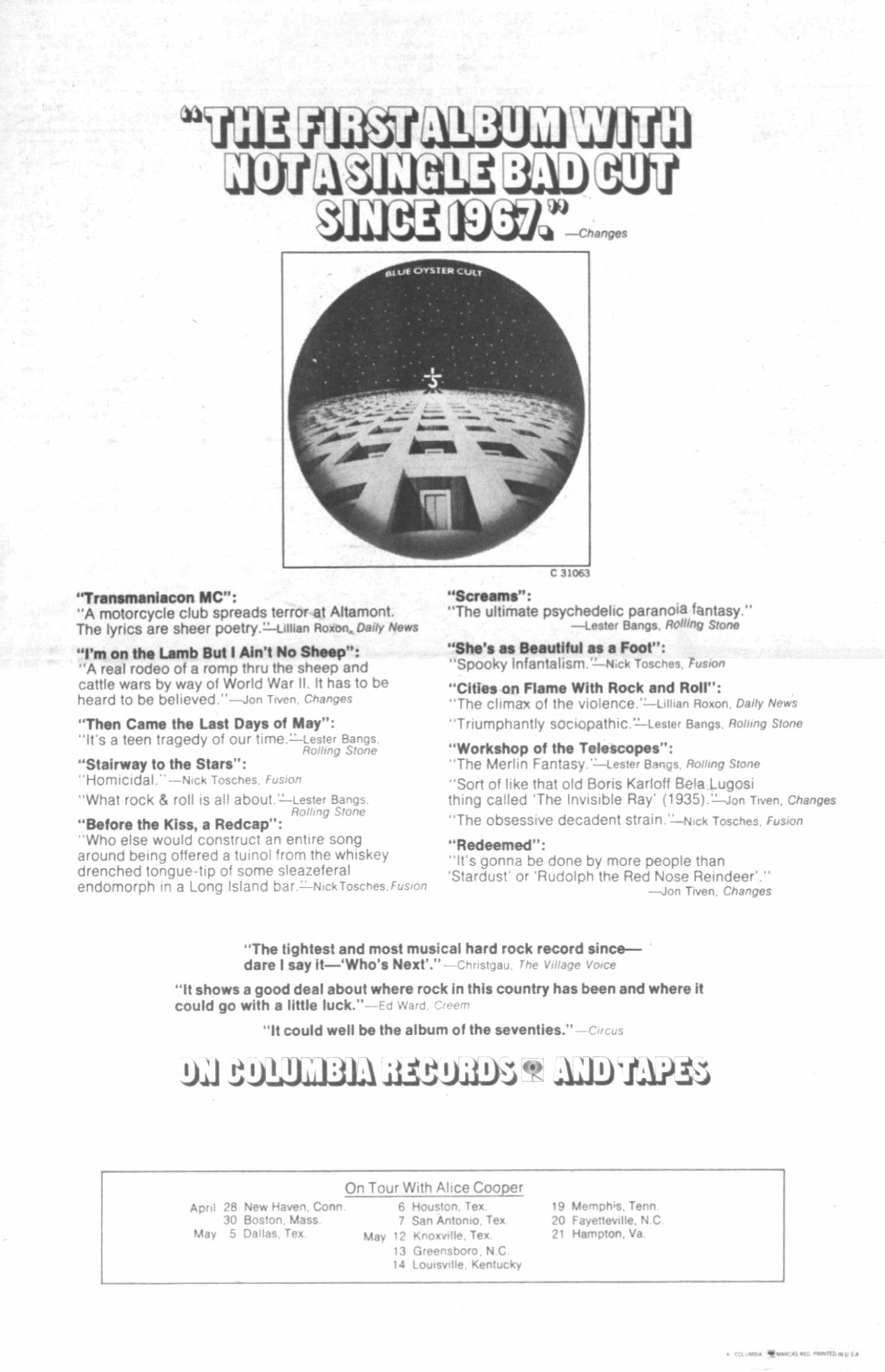 "We needed to be heavy"
Would you say you were going for a certain concept behind the album?
We weren't sure of the concept except Sandy and Murray kept saying we needed to be "heavy."
We needed to throw out all that wimpy west coast hippie music. Toss it in the dumpster and start over. 'Cities on Flame with Rock and Roll' set a theme for the whole album.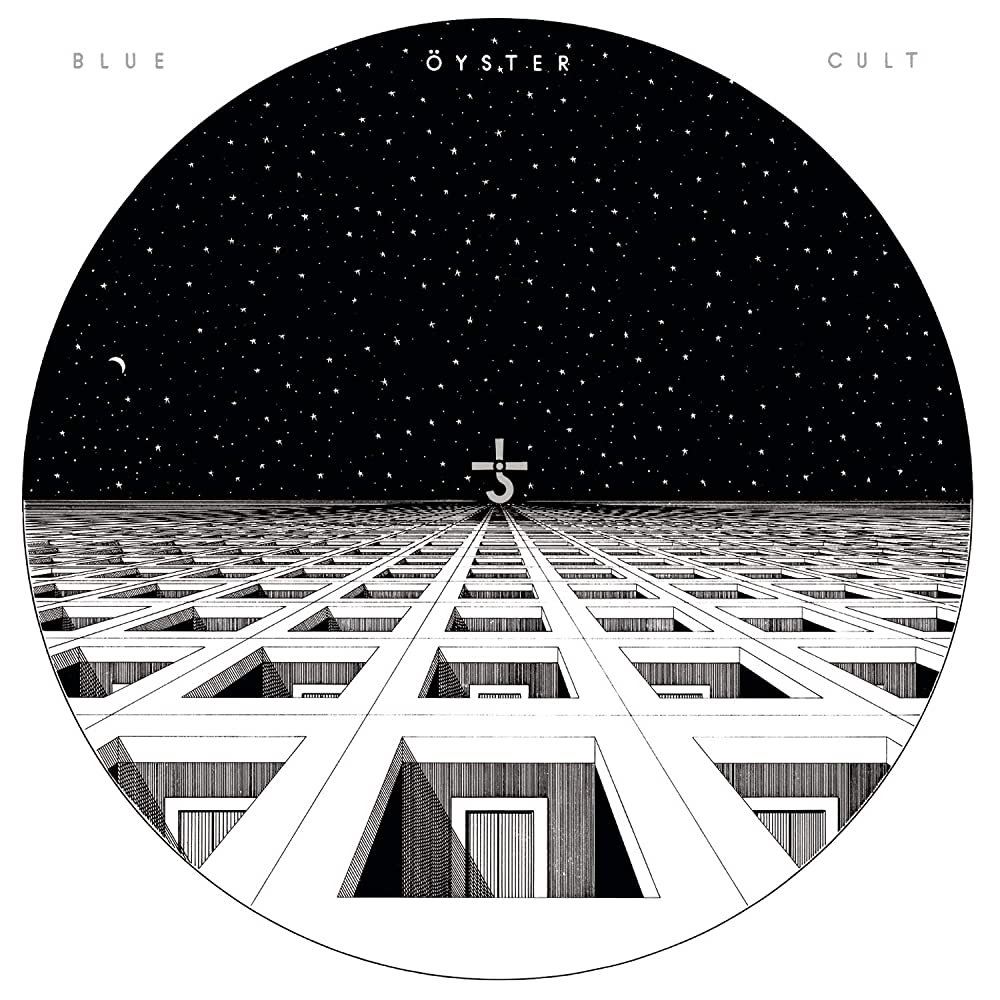 Tell us about the gear you had at the time?
I had a Fender Precision bass. And that was used for the whole album. I brought my trumpet, acoustic guitar but they were never used. I had a Guild Starfire bass, but Eric, in particular, said I had to play and record with the Fender. In his opinion that was the only bass that filled out the sound properly. In the studio I used David's Ampeg B15 Portaflex bass amp, every studio in NYC had one at that time. We mic'd the amp but also took a direct feed that was mixed down to one channel.
Speaking to channels, we recorded the first Blue Öyster Cult album on a 1/2 inch 8 track Scully tape recorder. When you filled up those 8 tracks you could add no more! David had a few tricks for doubling the vocals called doing a "live bounce". It was possible to squeeze something like 12 different parts onto the 8 track recorder.
What was the usual songwriting process for you within the band?
Songwriting was "anything goes." Everyone was encouraged to write songs. Lyrics were usually by Sandy Pearlman and his best friend Richard Meltzer. Donald Roeser wrote the lyrics for 'Last Days of May' and I wrote the lyrics for 'Screams,' but all the other lyrics on the first album were by Sandy or Richard. Occasionally the music came out of long jams we'd do in rehearsal. But many of the best songs would be by anyone in the group, recorded as demos on cassette tape.
Ok, I gotta ask, did you as a band ever experimented with any of the psychoactive substances of the time? Do you think that had any impact on your music making?
Psychedelics? Not me, I got dosed once on the road and it was a nightmare. I freaked out. I never tried them after that. I can't speak for others in the band. I won't mention names. You'll have to ask them. I don't think it has a major effect on the music. Not much real work got accomplished when high.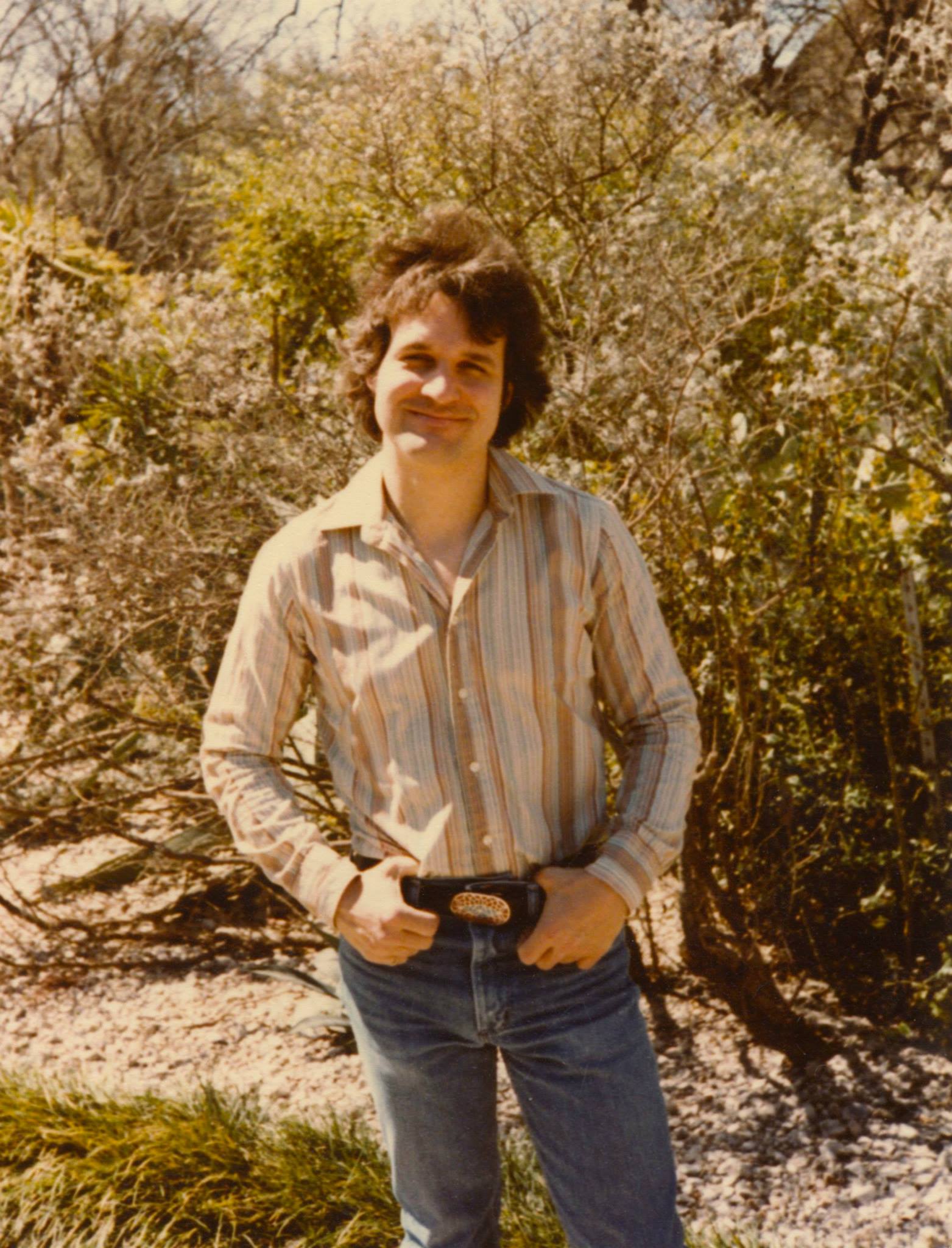 With your debut album under your belt you started touring with Alice Cooper, Black Sabbath and many others. Thinking back, did a crazy story happen that you would like to share with our readers?
Yes, there were many great tours in the early days. Alice Cooper was probably the most life-changing. The Alice Cooper Group in 1972 was nothing like I thought. I expected a loose, jammy, with songs from another hippie planet. It was nothing like that at all. It was super tight, well arranged, aggressive, and a theatrical spectacular that rock and roll had never seen.
Black Sabbath was okay but their stage show was kind of stock. I love Geezer's style on the bass, and Tony played all his heavy parts. It's funny I didn't know that Tony was missing part of his fingers until at least 20 years later when it came out in interviews. Ozzy sang way out of tune sometimes. Bill was a solid player but not too memorable.
We were even more influenced by more rock and pop groups like The Faces, Deep Purple, ZZ Top, The Allman Brothers Band, and later Aerosmith, Rush and Cheap Trick. We played many gigs with those bands as we learned bits from all of them.
One of my favorite stories was when we had a party with the Alice Cooper guys in a hotel in Savannah, Georgia. We were on the top floor of a Holiday Inn with a balcony overlooking the front of the hotel. Things were getting hazy, and Don and one or two others decided to leave the party. The next thing we hear is a loud BANG! Don (Buck Dharma) was driving the equipment truck and hit the overhang by the front of the hotel. I don't remember the aftermath, but Don speeded away quickly. We looked out the balcony and had a big laugh!
What led to the release of 'Tyranny and Mutation'?
After touring with the above mentioned bands we got back together to write songs for 'Tyranny and Mutation'. The album was recorded at Columbia Studio, but sadly David Lucas was not part of it. Most of the recording was done on our own. Sandy and Murray had this idea to create an even heavier album.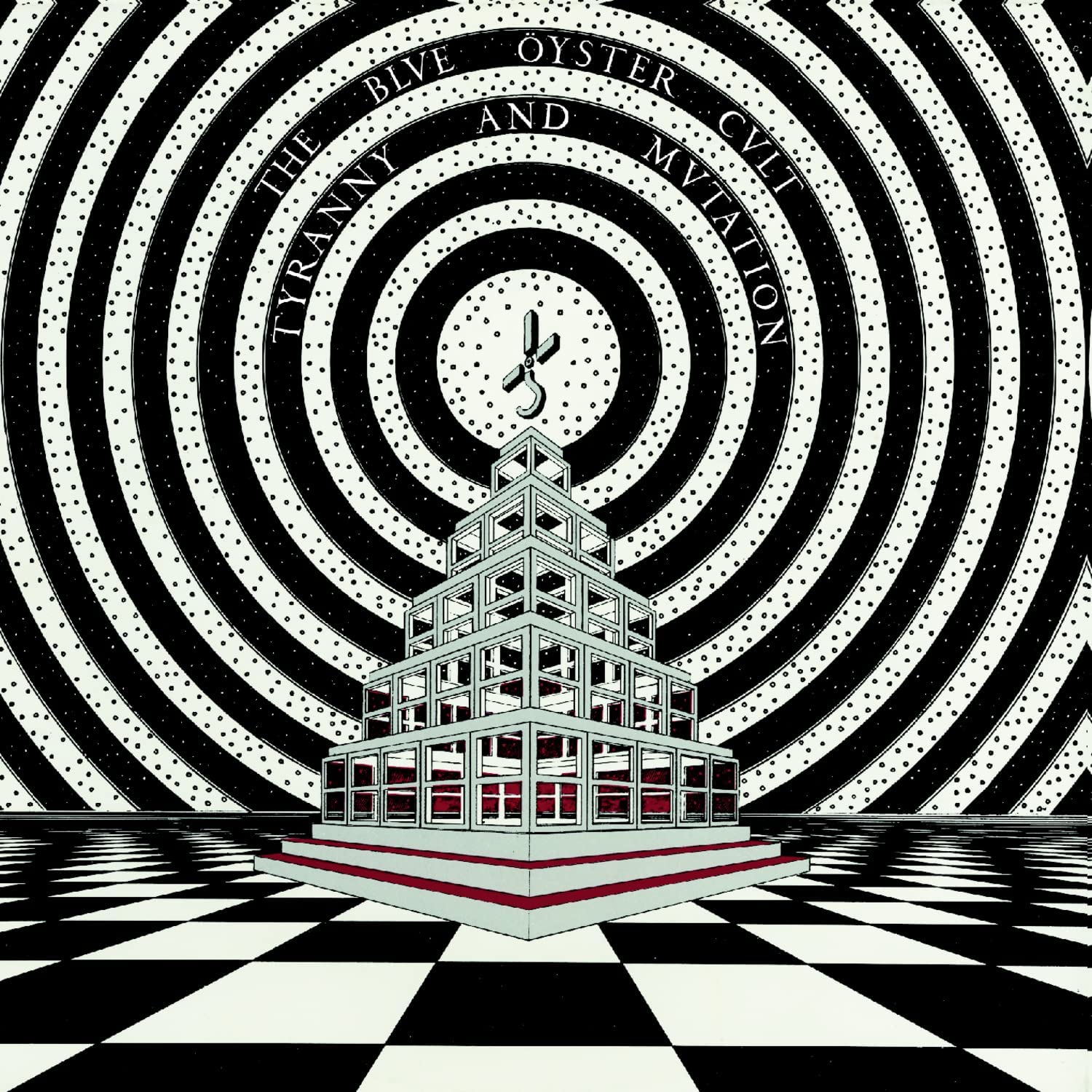 Would you like to share some further words on the writing process of your third album, 'Secret Treaties'?
The guys moved out of the "band house" and had our own homes with home studios. We had a band house for rehearsals that was located on the beach on Long Island. I think Eric Bloom lived there but we were mostly on tour all that year. I went for a walk on the beach one day before rehearsal, and that's where I dreamed up the melody for 'Astronomy'.
We recorded that album at Columbia's Studio C. It was a former church on 30th Street in NYC that was converted into a studio, large enough for a full symphony orchestra. Stravinsky recorded there as did Miles Davis and Dave Brubeck. It was a magical space.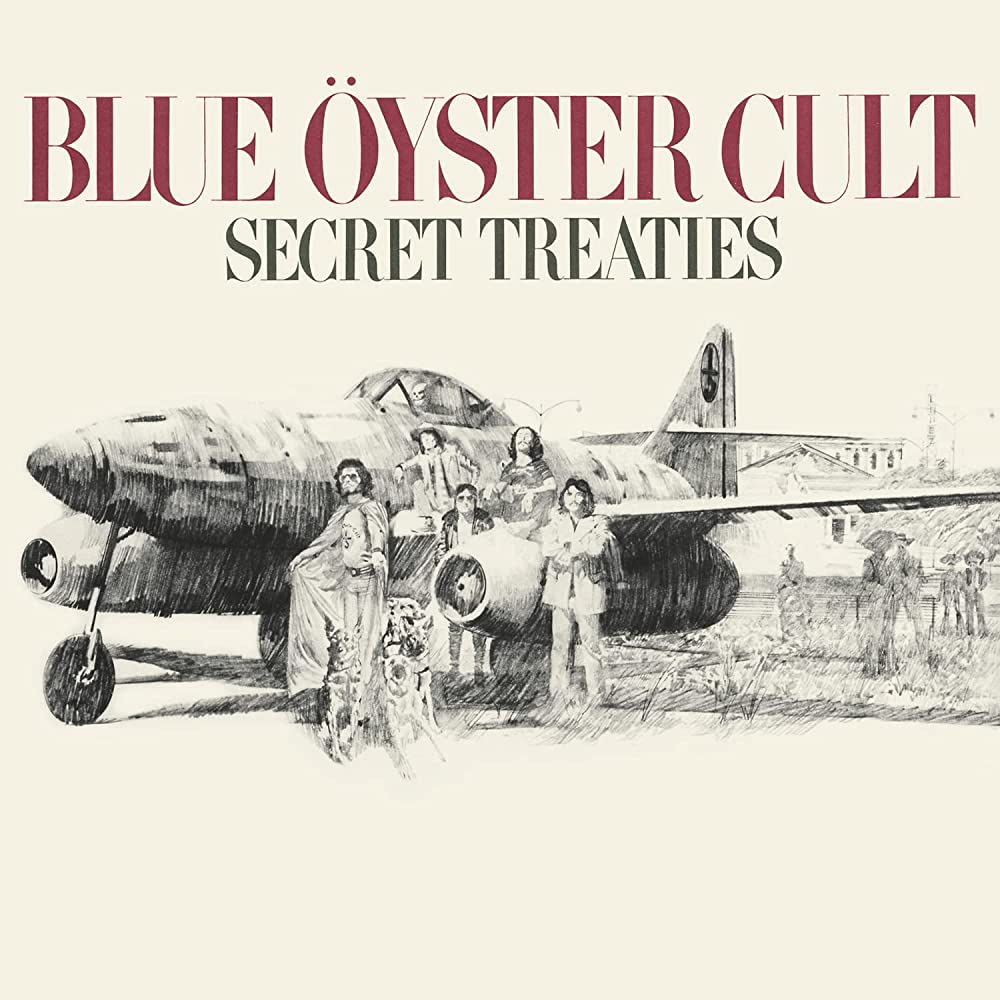 Tell us about 'On Your Feet Or On Your Knees,' was it recorded all live on the road?
Yes, it was recorded all live on the road. Not a speck of overdubs anywhere. That's honestly what our live show sounded like at the time. Much respect and praise to the engineer Jack Douglas who mixed the album and did a brilliant job.
What's the story behind the album artwork?
That artwork was done by the Columbia Art Department. They were excellent craftsmen, photo layout and style. All great! Our contract allowed us full control over the artwork, but in this case we left it up to the guys at the company and they were surely inspired by the "cult" aspect of the band.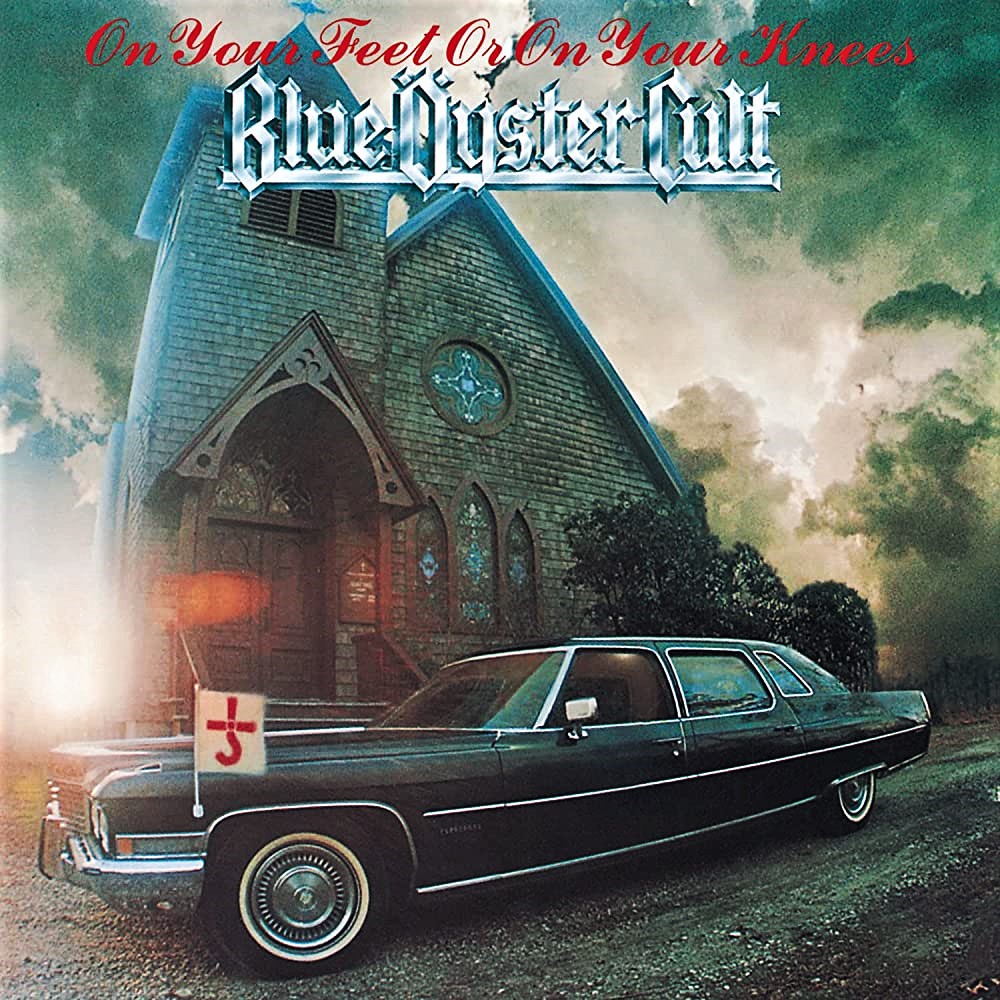 How do you recall those shows?
I don't recall specifics as to the halls, and arenas we played and recorded. We toured so much, it was a blur. We just did our shows and we were pretty much disconnected from the recording process. It was different from the other live albums ('Some Enchanted Evening,' and 'Extraterrestrial Live') where we would meet after each show in the recording truck and listen to everything we recorded. Then the next night we'd make slight tonal and arrangement changes to enhance the recordings.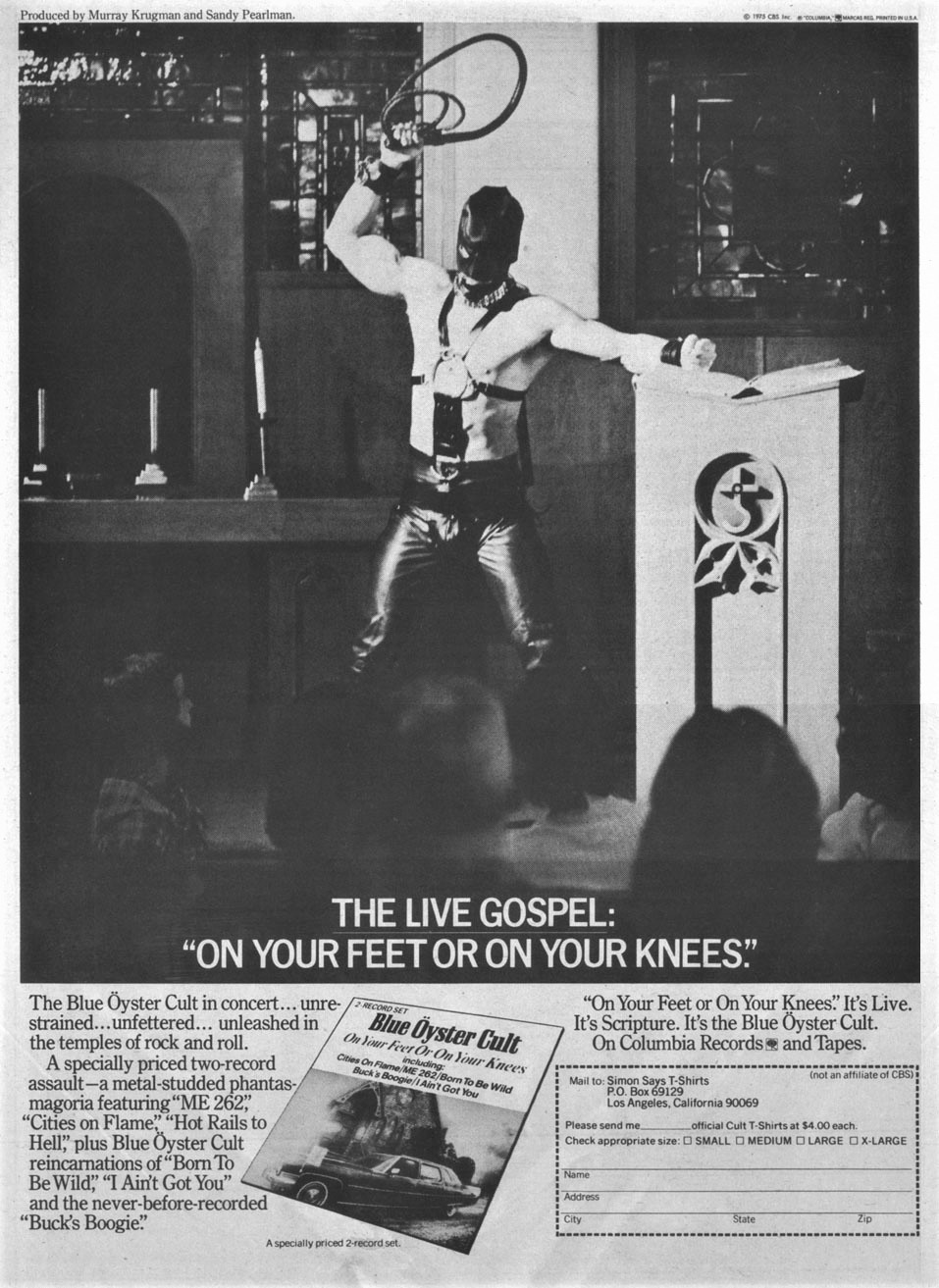 Then came the huge success with the song '(Don't Fear) The Reaper,' but I think the whole album 'Agents of Fortune' is incredible. What do you recall from it?
Returning to the studio with David Lucas was an absolute blast – I knew that his expertise in arrangements and harmonies would elevate our hit song, '(Don't Fear) The Reaper,' to the next level. We recorded the 'Agents of Fortune' album at the legendary Record Plant on 46th Street in NYC, which had played host to some of music's greatest icons like John Lennon and Jimi Hendrix. It was a surreal experience to be in such hallowed halls.
Our sound engineer and mixer, Shelly Yackus, was an absolute genius at the mixing console. He brought a level of skill and creativity to the project that was simply unmatched. Alongside a fantastic team of assistants and technicians, we all worked together to bring our A-game and create something truly special. It was a collaborative effort where everyone was rooting for each other, and the end result was nothing short of magic.
It's impossible to say, but one of my favorite songs is a song you co-wrote with your manager Sandy Pearlman and your brother, how did 'Astronomy' come to life?
I mentioned that I wrote the melody for 'Astronomy' above when I was walking on the beach, but there was more to that. I read and contemplated Sandy Pearlman's lyrics for a couple of weeks. I can't remember if he gave me the lyrics directly or they were just laying around the band house but no one else was interested in writing music for them. Either way, I changed the order of a few lines. The "clock strikes 12" was in the middle of the verse, but I said it had to be the opening line. Little things I changed with the lyrics. Albert added a lot to the arrangement. He was influenced by Bowie's 'Panic in Detroit'. It all came together in rehearsals and the original recording was magical.
Did you ever get tired of playing '(Don't Fear) The Reaper'? The song gives me a warm autumn feeling… you are transcended straight to the 70s and not many songs can do that.
I never get tired of performing '(Don't Fear) The Reaper'. To me it is a song of all time. It will still be around long after we're all dead and gone.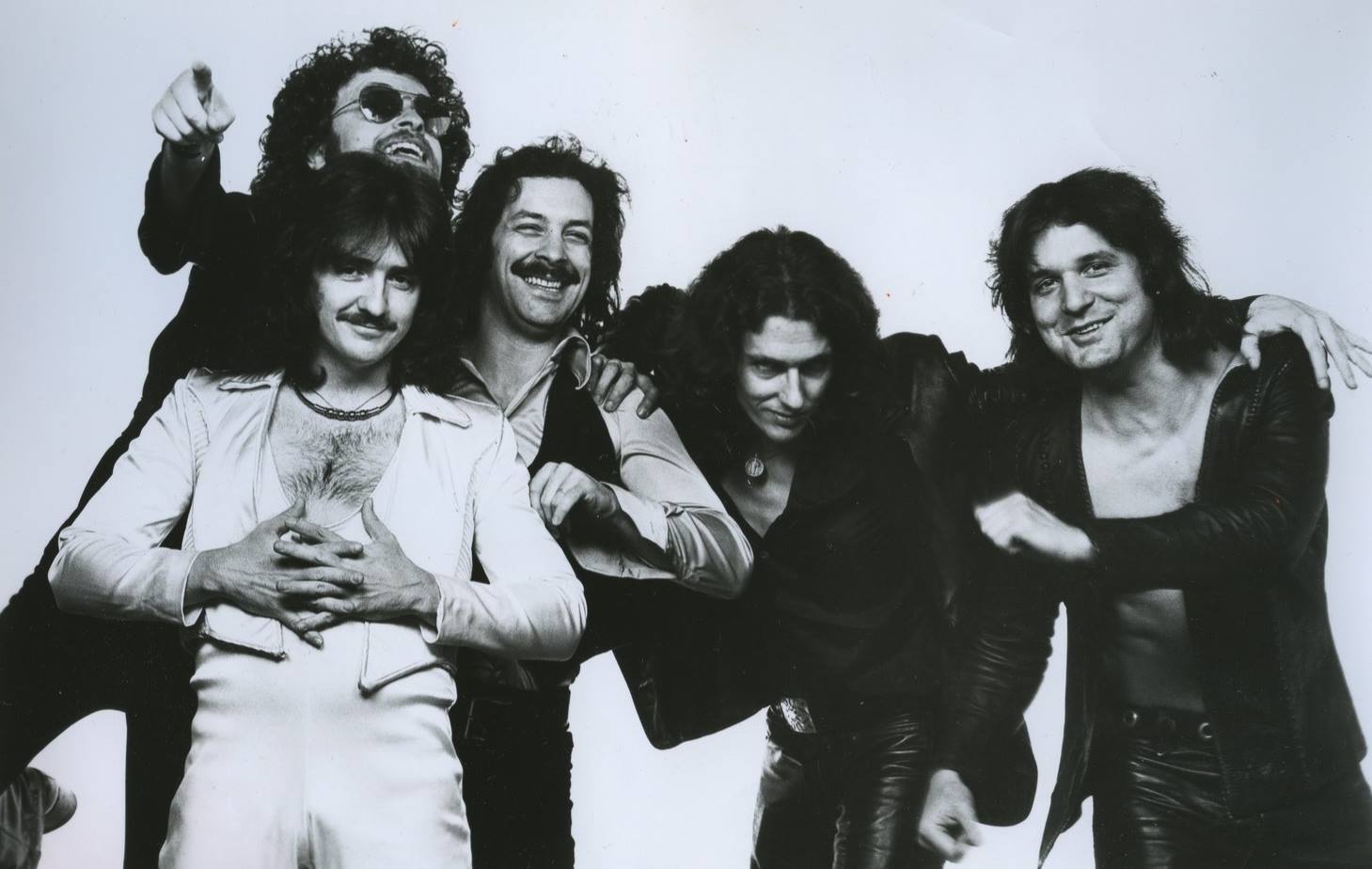 This might be a big effort, but would you be interested in sharing a sentence or two about the albums you were part of? What runs through your mind when hearing again albums we haven't discussed yet such as, 'Spectres,' 'Mirrors,' 'Cultösaurus Erectus,' 'Fire of Unknown Origin,' 'The Revölution by Night,' and 'Club Ninja'.
'Spectres'
A true work of art, perfectly balanced, but something was missing. We were lacking a standout hit like 'Reaper' that could really bring the album to the next level.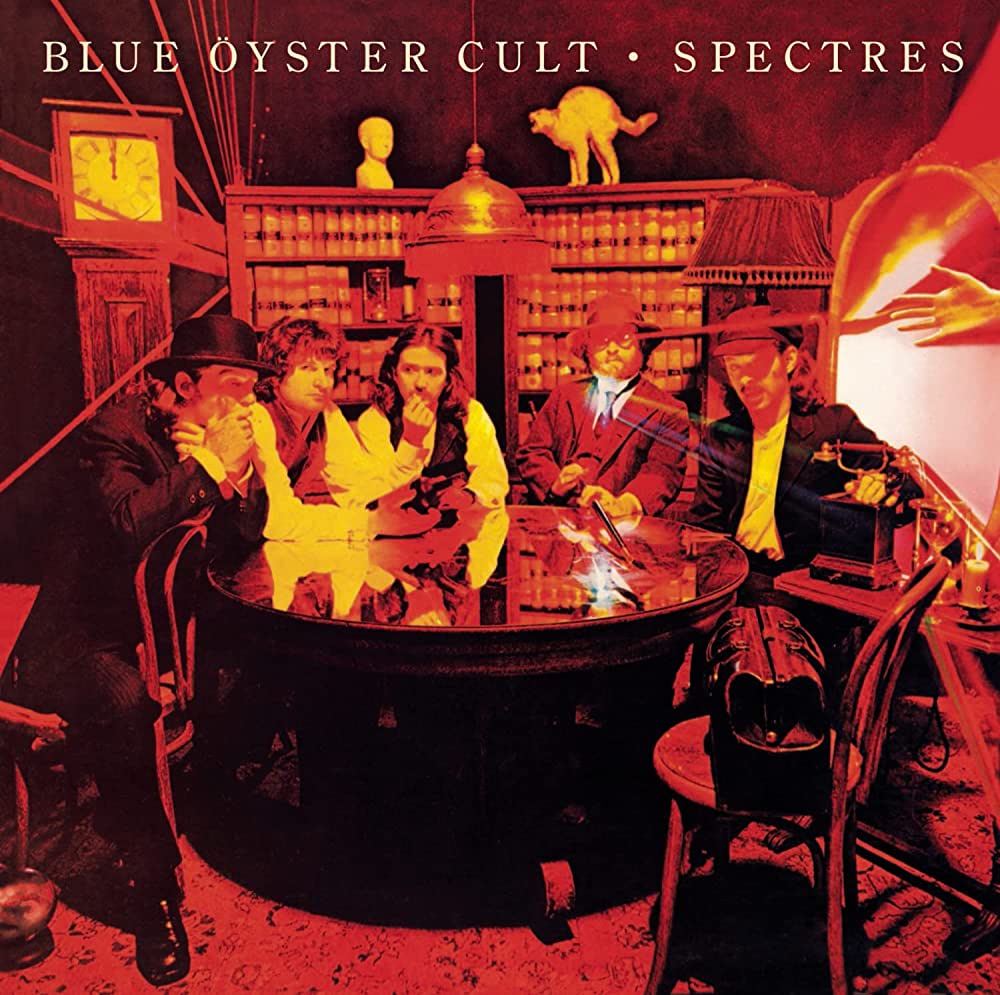 'Mirrors'
Despite some strong studio performances, this album was not our best effort. The mix was lackluster and left us feeling disappointed. I can't help but wonder what it would have been like if we had a different mix team.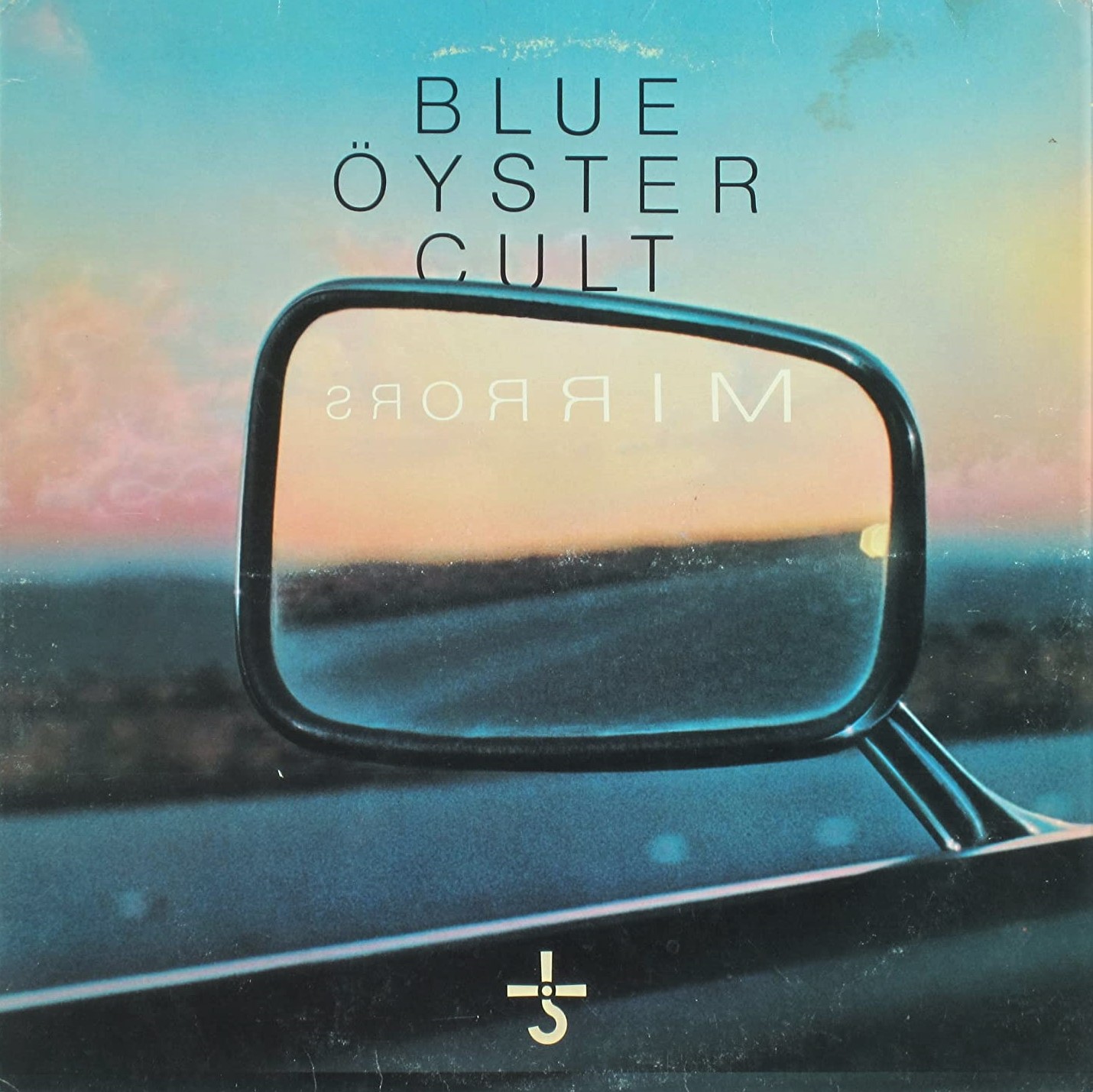 'Cultösaurus Erectus'
This was our first album with the legendary Martin Birch, and while it had some high points, it was not without its flaws. That being said, it marked a return to our classic "heavy" sound that we knew and the fans loved.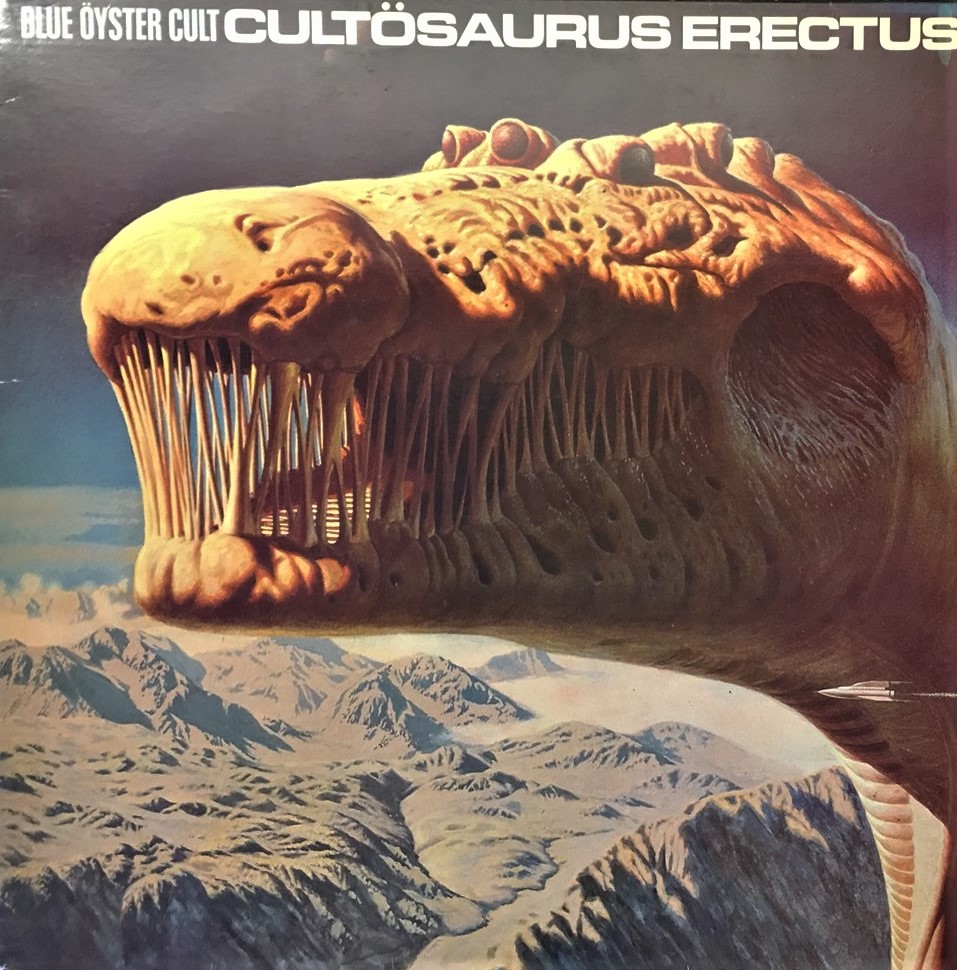 'Fire of Unknown Origin'
Our second collaboration with Martin Birch, this album was a true standout. The sounds were beautiful, the songs were strong, and we had a hit with 'Burnin' for You'. It was a truly magical experience in the studio.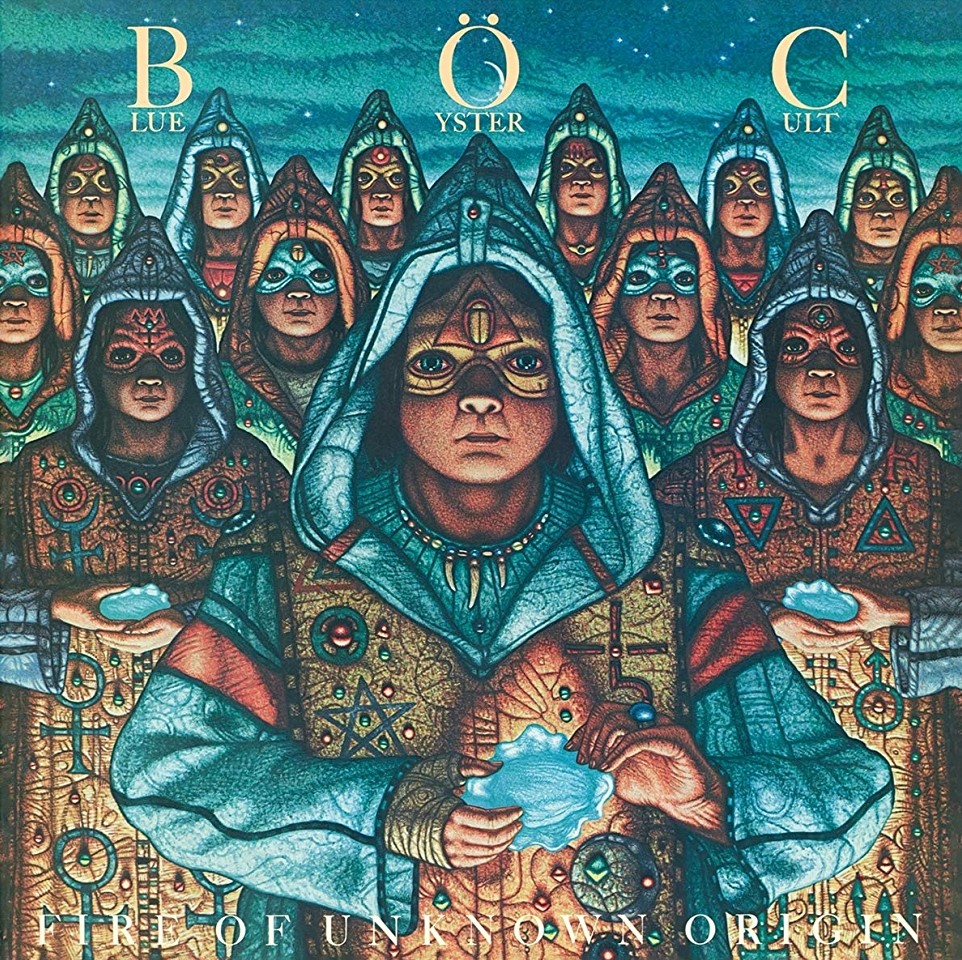 'The Revölution by Night'
This album was bittersweet for us, as we were missing our brother Albert. Despite that, we all gave it our best effort. Unfortunately, our decision to work with producer Bruce Fairbairn might have been a mistake. We should have recorded at Little Mountain in Vancouver BC, where he had later recorded hits with Bon Jovi and Aerosmith. Instead, I felt that Bruce felt out of place on Long Island, and the album ended up being quite expensive to make and ultimately lost money.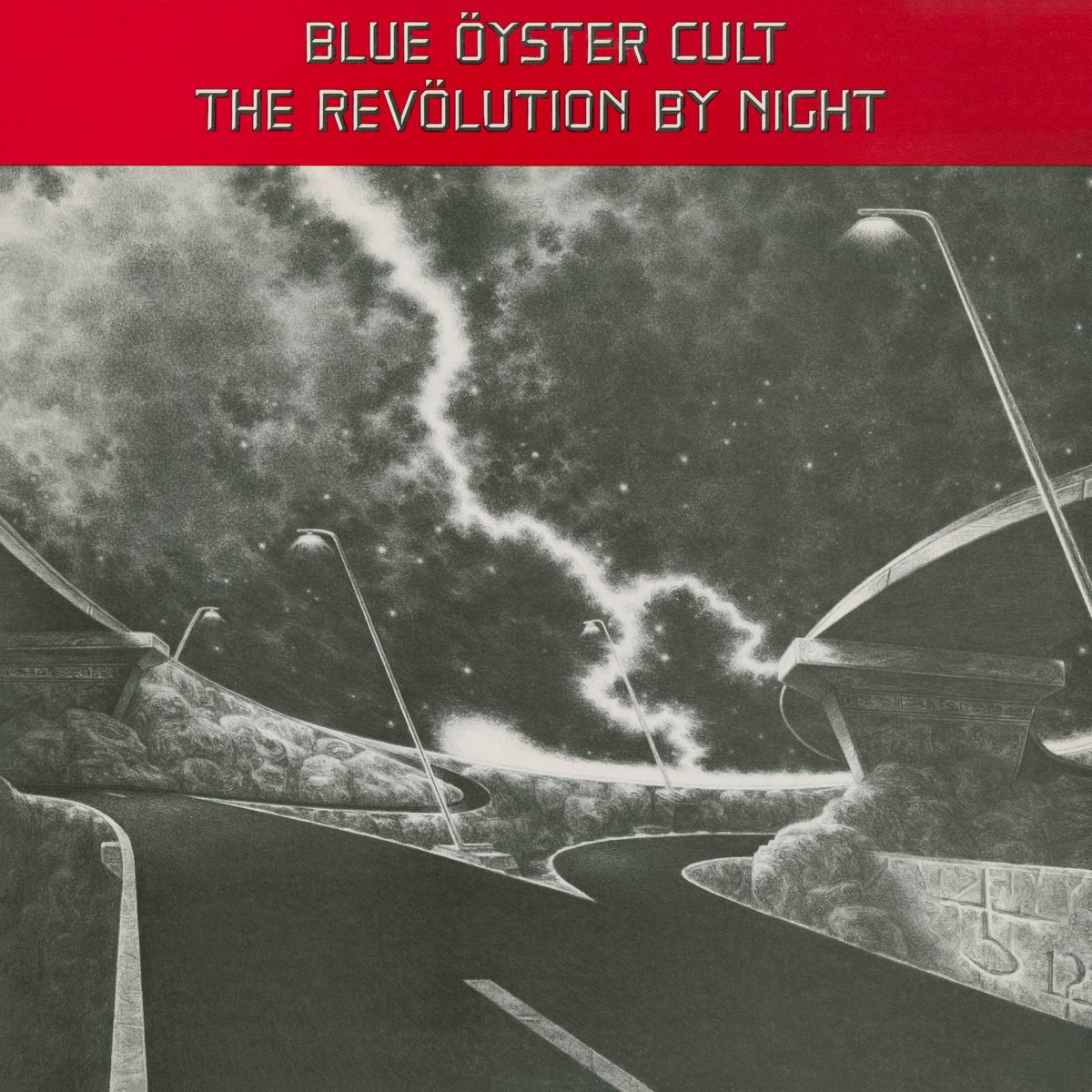 'Club Ninja'
I have to say, this was my least favorite Blue Öyster Cult album, including the post-Joe albums. We felt like we had lost our artistic direction, with too many songs coming from outside writers. Our manager, Sandy Pearlman, had moved on to other bands, and we were left feeling somewhat lost. On top of that, this album was unbelievably expensive to make – a hallmark of many superstar groups in the 80s – and it ended up losing us a ton of money in the end.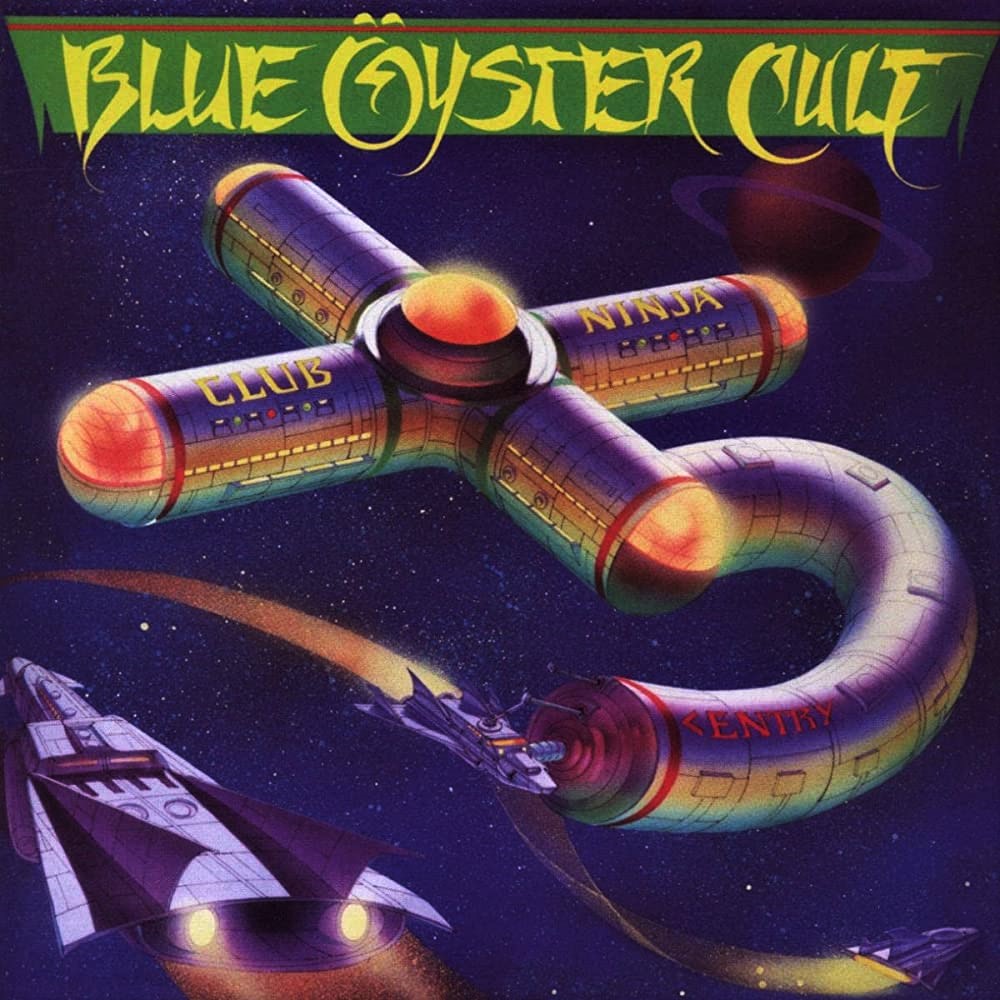 You have been teaching for several years, how did you feel in the role of teacher?
I loved teaching. My bachelor's degree is in music education so I was ready for that. My mother was a teacher for part of her life when she wasn't raising her 7 children. 6 out of 7 of my siblings, including Albert, have been teachers for their life's work.
I was a teacher for 26 years.
It was a good run, especially when I decided to concentrate on private lessons. With private teaching there were no tests, few evaluations and not much paperwork. I really improved my guitar skills when I was teaching guitar everyday. When I retired in 2016 it was time, I wasn't as excited by the music, and I love being back as a full-time producer, performer and songwriter.
I really enjoyed your brand new album, 'American Rocker'. Can you share some further words about how it was recorded and what the songs are about?
That was my pandemic album. When everyone was in panic mode and depressed, I was happy to get deep in my own thoughts, and reflect on the great times in my life. I was an "American Rocker" most happily back in the 70s when Blue Öyster Cult was first on the road. That was the theme of that album. I think it's a slamming album as good as anything I ever did with the old band. This is my first album with no covers and all new original songs. I wrote every note of music on the album.
When I was doing 'Strange Legends' I knew Blue Öyster Cult was doing their first studio album in 19 years so I submitted songs to them. They decided to go with songs by the new guys. That was fine by me. I am sure it made sense to them. So I took a couple of those rejected songs, and added them to the 'Strange Legends' album. With 'American Rocker' I had no thoughts of Blue Öyster Cult work. The new album was all me and I love how it came out.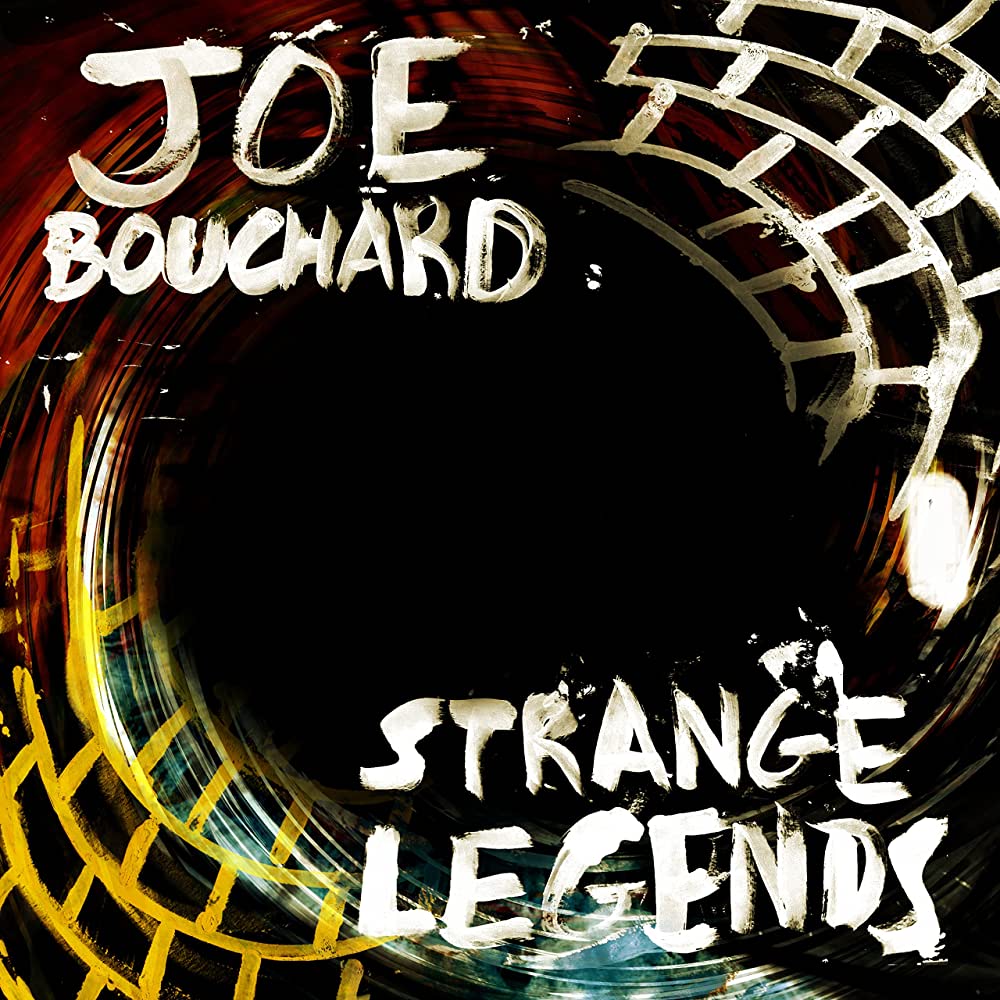 These days you are still an active musician, can we expect some new music from you?
Yes, new music is coming. I'm not sure what it will be like, but I have some new music in the works and you will hear it next year.
Tell us about the label that you started with your brother… What's the main idea behind it?
During the pandemic we got an email from a manager who wanted to manage us. We had managed (or should I say mis-managed) ourselves for 30 years! But Jeff Keller really wanted the job and it was his idea to start a custom label for Albert and my various music projects. We signed with DEKO for distribution and they are supportive and work very hard for a small company. We're not making huge money but it's exciting to be back in the business, and this will be our avenue for releasing music for years to come.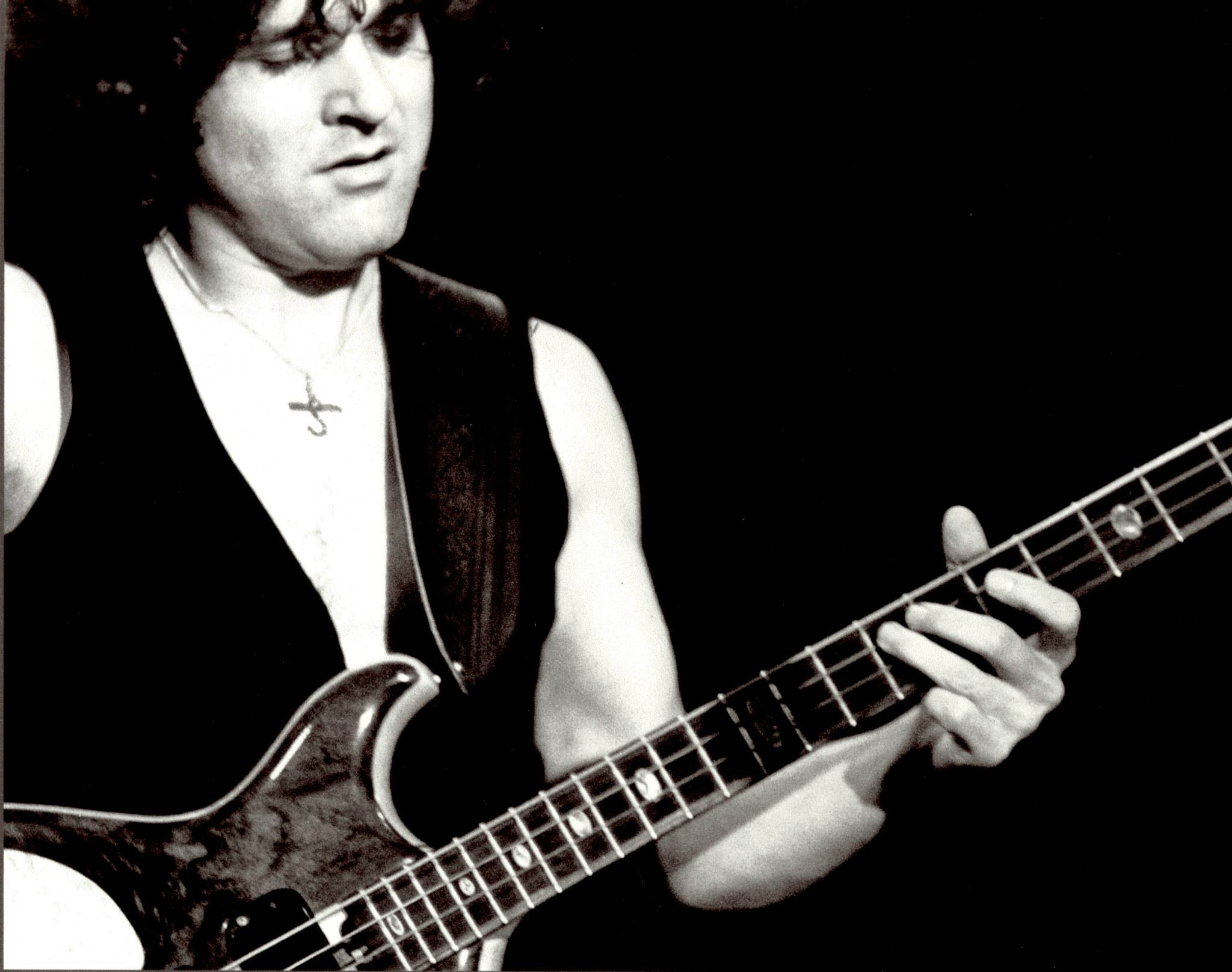 Your brother is working on his third double album, you are also part of it, can you reveal something from it?
Yes, it's almost all mixed. I did contribute to a few songs. It has all the quirky aspects of Albert arrangements. Many classic Blue Öyster Cult songs reimagined again. You'll hear it all soon.
Can we expect something new from Bouchard Brothers as well?
Possibly, it depends on many factors. Albert is working with several other bands, like The Dictators, and the Dana McCoy Project. I'm starting my own band to play shows with my partner Joan Levy Hepburn. It will be called the Joe Bouchard Band and we have shows booked this spring and summer.
What are some of the most important players that influenced your own style and what in particular did they employ in their playing that you liked?
Jack Casady of the Jefferson Airplane, and Roger Glover from Deep Purple are my biggest influences on bass. But my influences are really the whole scope of rock and pop bass players from McCartney to Sting to Suzy Quatro. I am influenced pretty much the same with most classic rock guitar players. I love the deep romantic and modern classics and I play classical piano when I can.
Songwriters from the 60s, 70s and 80s are my biggest musical influence. For me Brian Wilson is a god! Why? Because 'I Get Around'.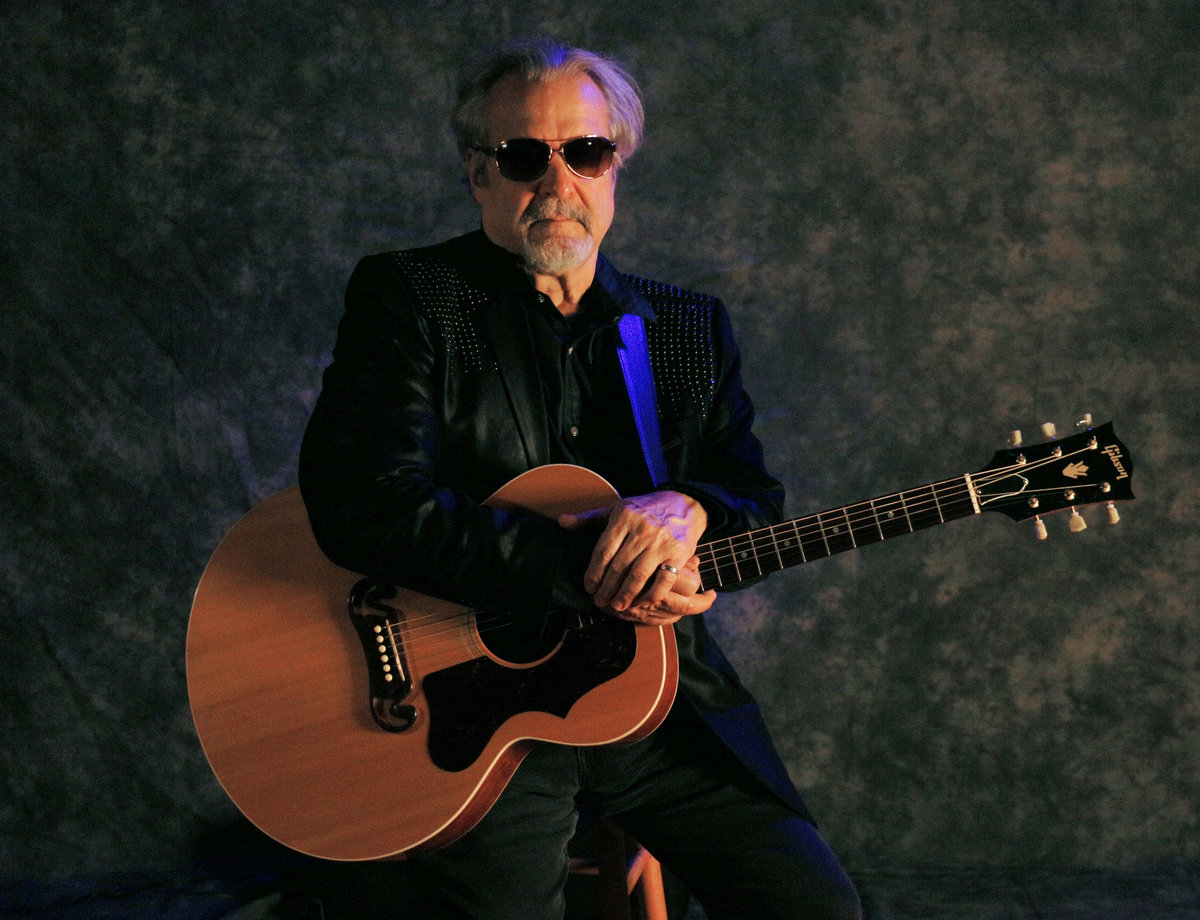 Thank you for taking your time. Last word is yours.
Thanks for the questions and good luck with your publication!
Klemen Breznikar
---
Headline photo: Blue Öyster Cult promotional photo | Credit: Columbia
Joe Bouchard Official Website / Facebook / Instagram / Twitter / Bandcamp / YouTube
Deko Entertainment Official Website / Facebook / Instagram / Twitter / YouTube
All photo materials are copyrighted by their respective copyright owners, and are subject to use for INFORMATIONAL PURPOSES ONLY!