The Church | Interview | New Album, 'The Hypnogogue'
The Australian psych-guitar masters are back with their latest album, 'The Hypnogogue,' out April 28th on Vinyl and CD via Easy Action Records.
---
The 2021 epic line-up is bassist, vocalist and founder Steve Kilbey; with longtime collaborator "timEbandit Powles" drummer and producer across 17 albums since '94; guitarist Ian Haug who joined the band in 2013 and Jeffrey Cain, touring multi-instrumentalist who is now a full-time member of The Church since the departure of Peter Koppes in early 2020. The band have also recently recruited one of Australia's finest and most respected guitarists Ashley Naylor (Even, The Grapes). Ashley and Steve have collaborated on many different projects over the years and now was the perfect time to bring Ashley into the band.
Kilbey says: "A band is like a family and over 40 years it is only natural that families will change. It's too big a body of work not to keep exploring it."
That body of work stretches back in a continuous line to classic early albums 'Of Skins and Heart' and 'The Blurred Crusade,' which revealed a distinctive soundscape of sharp pop hooks and towering guitars complementing Kilbey's lyrics and vocal tones. The more intricate arrangements of 'Heyday' gave way to the wide-open atmosphere of 'Starfish,' the 1988 album which broke into the mainstream and gave them the international hit 'Under the Milky Way'. The hit single has been regarded as one of the most influential and recognizable Australian rock anthems of all time. 'Starfish' also gave us 'Reptile', a song that never seems to date, and is a live favorite around the world.
"The Hypnogogue is the most prog rock thing we have ever done, we've never created a concept album before," says Kilbey. "It is the most teamwork record we have ever had. Everyone in the band is so justifiably proud of this record and everyone helped to make sure it was as good as it could be. Personally, I think it's in our top three records."
"I'm also influenced by what other people found in psychedelics"
Your recently released single, 'The Hypnogogue', feels like a new era for The Church. Have you found the isolation creatively challenging or freeing?
Steve Kilbey: Yes, it does feel like a new era what with having two new players contributing to this record, Jeffrey Cain and Ashley Naylor. I didn't find the isolation had much effect on my creativity strangely enough. I just kept on going regardless.
Do you believe that the recent world events influenced your songwriting and ideas that will get employed in your band?
Recent world events rarely get in my songs. My songs come from the remote depths of the subconscious and are about esoteric matters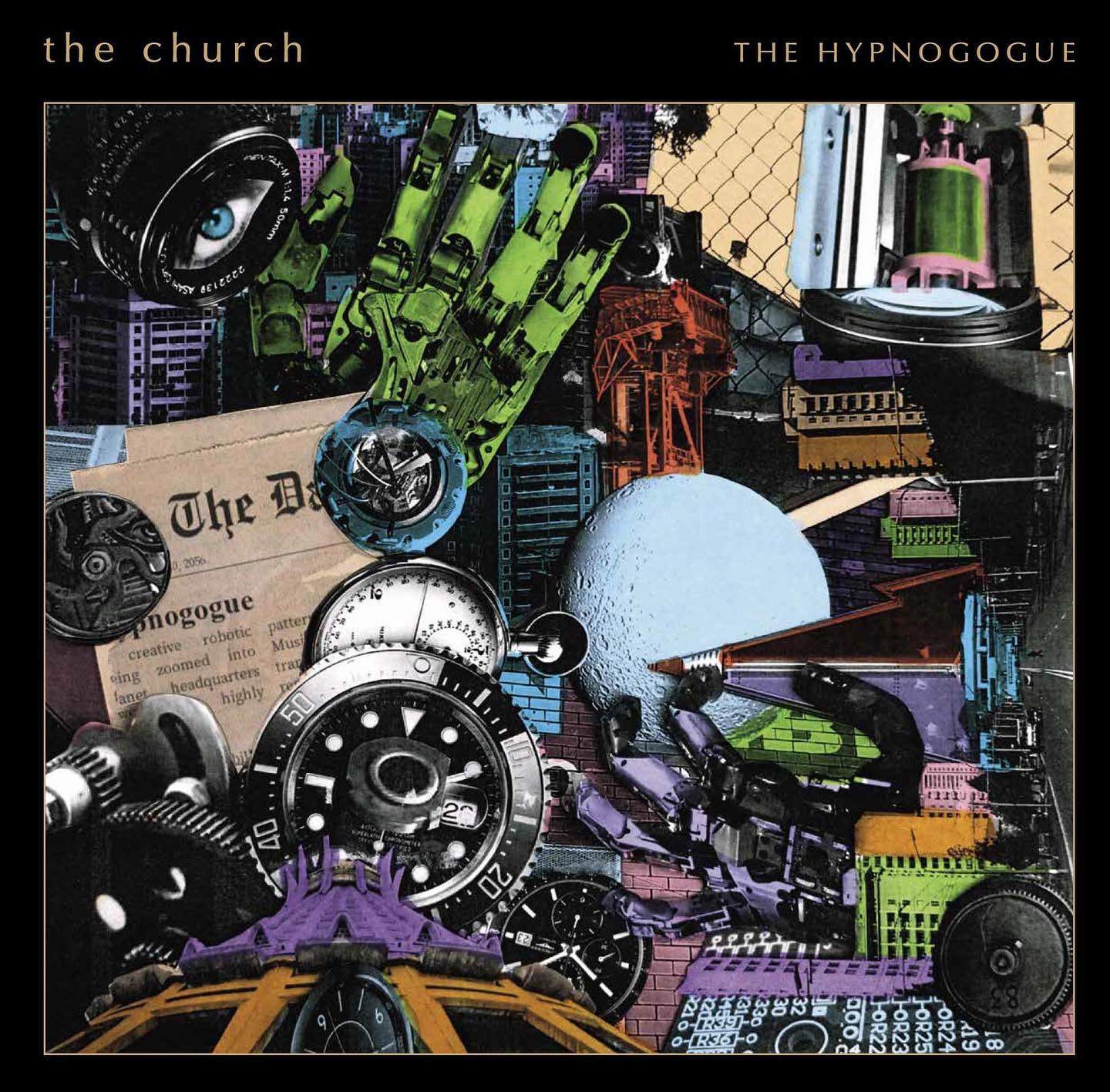 You have a rather large body of work to draw from for live settings, are you surprised when fans ask to hear older numbers?
We do have a lot of frickin songs to choose from and no, it doesn't surprise me when fans wanna hear the,. In fact it's the most natural thing in the world that they wanna hear the old stuff. The trick is to get the mixture right of new and old which can probably never be 100 % achieved. Still one doesn't wanna just play all brand new songs, nor does one wanna turn into a nostalgia act. We have some spirited discussions when we try to decide what we will play
How is touring life going so far? Do you discover new aspects of your songs developing in front of an audience?
Touring is great: same old same old but different. A constant on going work in progress…every night I get a new insight into old songs. They reveal new things still. It's a beautiful process.
Your body of work is so big that it would take a lot of time to discuss everything I want to know, but if we pick one of your most highly regarded albums, 'Starfish,' what would you say runs through your mind when hearing it again? To me it's one of those albums that you're truly grateful that there's a format called "Album", if you know what I mean…
'Starfish' is, yes, very much an album album. Not just a random collection of songs. At least it has become that way over the last 30 odd years. It's become solid. It has accrued meaning and context. It takes us back to the times of the late 80s and summons it all up. It's existence independent of the band or the players.
To what degree were you influenced by psychoactive substances like LSD and what were you listening to at the time of recording it?
I, like most rock musicians are probably more influenced by the idea of LSD than by the actual stuff. I've taken psychedelics and I wanted to make music based on what I found in that world, but I'm also influenced by what other people found in psychedelics and what they brought into their music after taking it. I think I was probably listening to all the usual stuff David Bowie, The Beatles et cetera.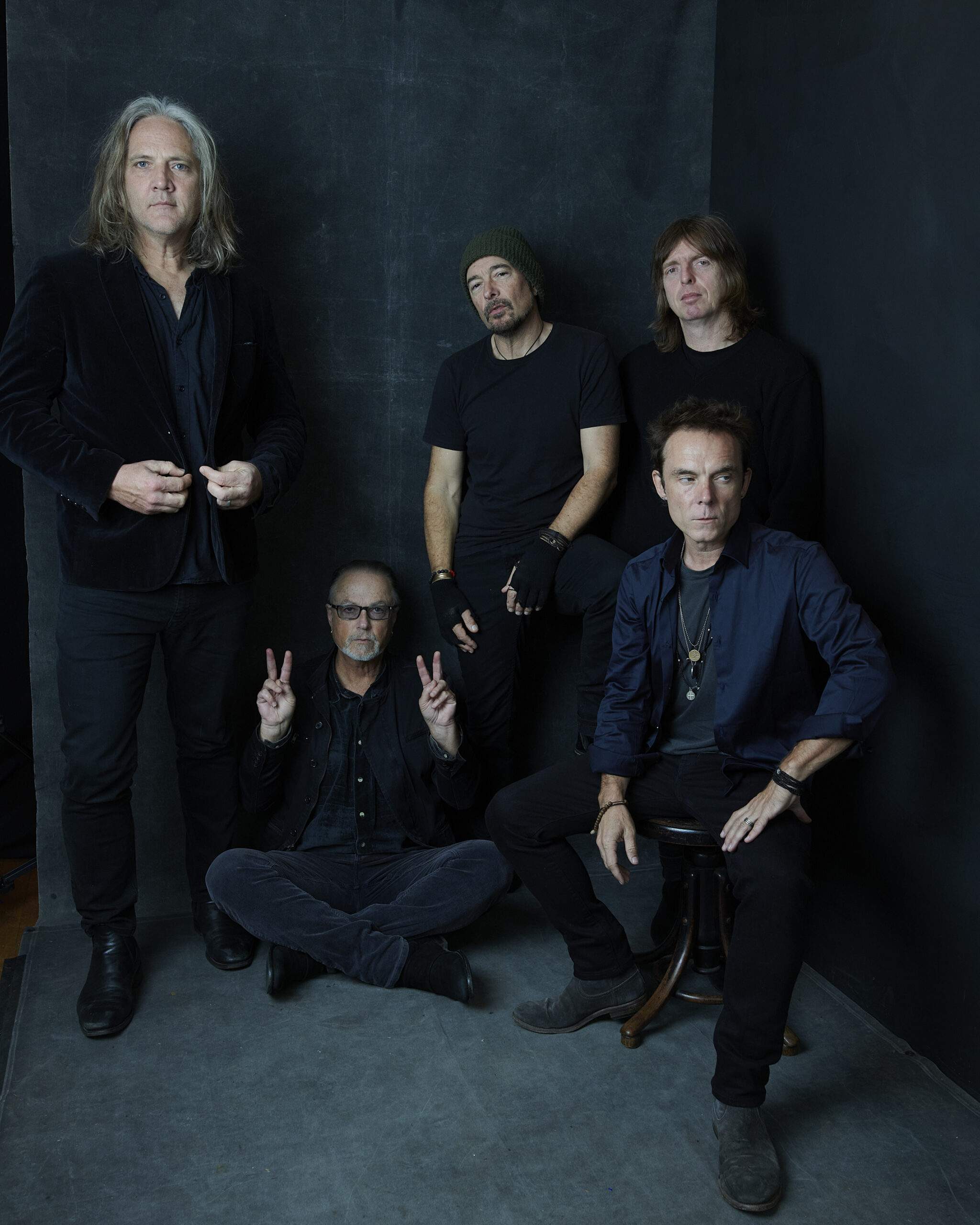 Let's end this interview with some of your favorite albums. Have you found something new lately you would like to recommend to our readers?
Here's a few favourite albums in no particular order 'In Search of Space' by Hawkwind. A throbbing pulsating mess of space rock that feels like travelling through the cosmos
T. Rex self-titled album. It's where they reconciled everything. Greek myths, cars and girls, electric guitars and the summer of love.
Sigur Ros (any record at all). Wordless hymns to some beautiful god on high in a sonic heaven.
'Foxtrot' by Genesis. Brilliant and clever and weird and proggy!
'Diamond Dogs' by David Bowie. Dark ominous futuristic gorgeous and beguiling.
New record I have discovered is 'Star Birth / Star Death' by Hugo Race. Powerful and yet esoteric. Hugo's umpteenth album shows now sign of him slowing down.
Klemen Breznikar
---
The Church Official Website / Facebook / Instagram / Twitter / YouTube
Easy Action Records Official Website / Facebook / Twitter
Communicating Vessels Official Website / Instagram / Twitter / SoundCloud