My Night of "Droneadelaic Stomp n' Roll" with The Black Angels by Zach White
Nothing is quite like listening to The Black Angels for the first time. The rattle and hum of the drums.
---
The pounding avalanche of guitar fuzz. The menacing wails of Alex Maas as he guides you through the dark into wherever your mind pleases. Are you at the bottom of the ocean in the middle of a hurricane? Sitting at the Mad Hatter's tea party? Stuck inside someone else's bad dream? Maybe, you're cruising down the highway somewhere around Barstow on the edge of the desert.
"The myriad choices of his fate
Set themselves out upon a plate
For him to choose
What had he to lose?"
– 'The Black Angel's Death Song,' The Velvet Underground, 1967
My first encounter with the band was listening to their 2006 album 'Passover,' which has since grown to be one of my favorite records. Standout tracks 'Young Men Dead,' 'Black Grease,' 'Bloodhounds on my Tail,' and the Velvet Underground-esque closing track 'Call to Arms' make for an awesome listening experience. If you're looking to get familiar with their music, this is a great place to start. One week and an entire discography later, I was quickly converted into a fan. The band have truly mastered their own sound, channeling an uncanny mix of vintage psych, (Syd Barrett, Jefferson Airplane), shoegaze, (The Jesus and Mary Chain) as well as taking obvious influence from their contemporaries Black Rebel Motorcycle Club and All Them Witches. The opening riff of one of my favorite tracks, 'Evil Things,' from their 2015 album 'Indigo Meadow,' draws immediate connections to something out of an early Black Sabbath release. Make no mistake, these guys can get heavy. Throw into the mix Mass' uncanny similarity to Grace Slick's voice, and you've got a psychedelic stew of garage rock, blues, and a heavy helping of dark reverb which plunges into something dark, primal, and unpredictably thrilling.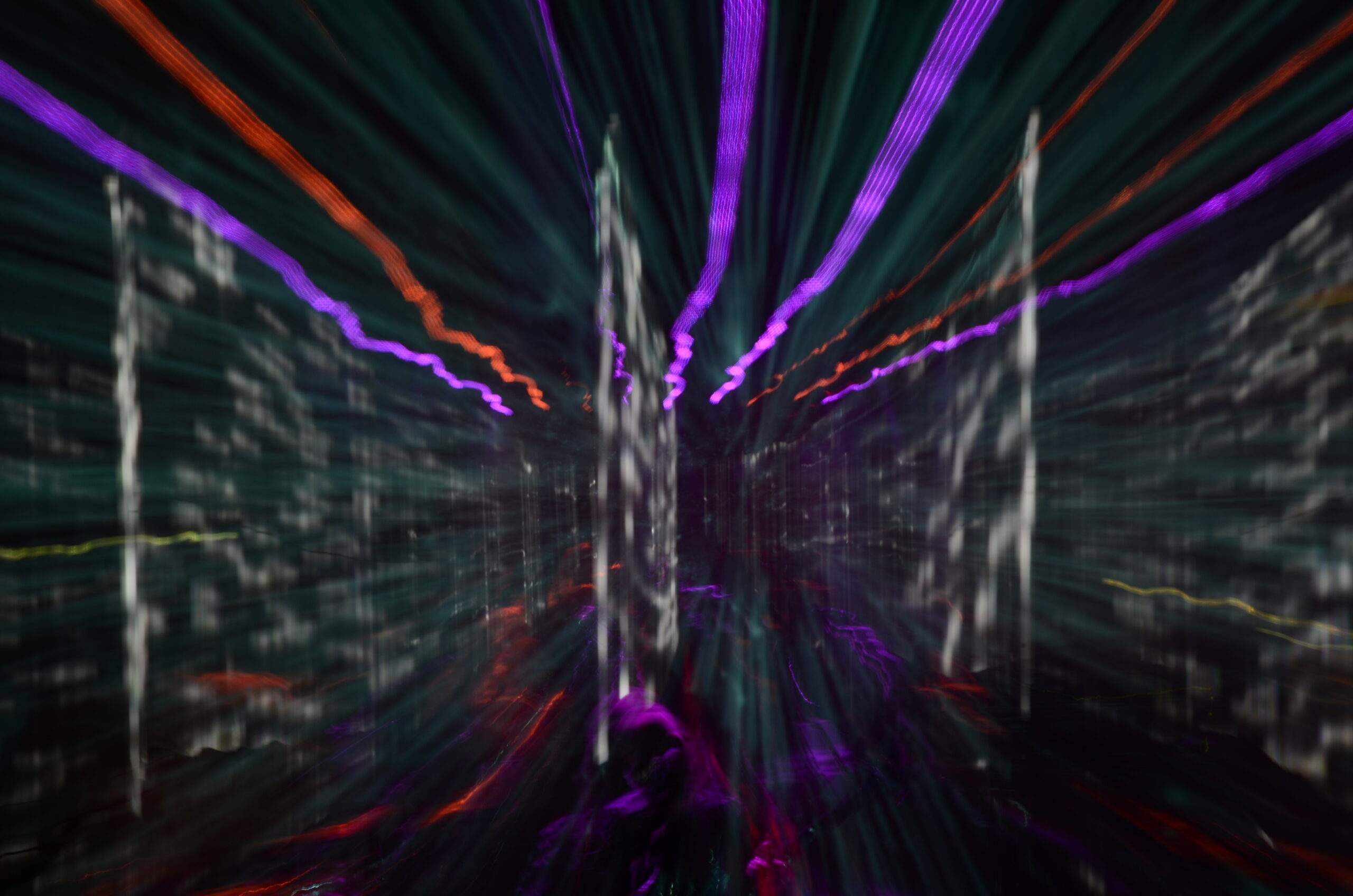 The Black Angels, hail from Austin Texas and consist of Alex Maas (vocals/bass), Christian Bland (guitar), Stephanie Bailey (drums), Jake Garcia (guitar), and Ramiro Verdooren (multi-instrumentalist). Besides being regarded as a fundamental group in the neo-psych rock movement, the band also tout the unique badge of honor of having been the backing band for none other than the godfather of the genre itself, Roky Erickson. The 13th Floor Elevators are considered by most music historians to be the first ever psychedelic rock band.

After all, Erickson coined the term "Psychedelic Rock" back in January of 1966, where the phrase made its first appearance on the back of business cards for the band.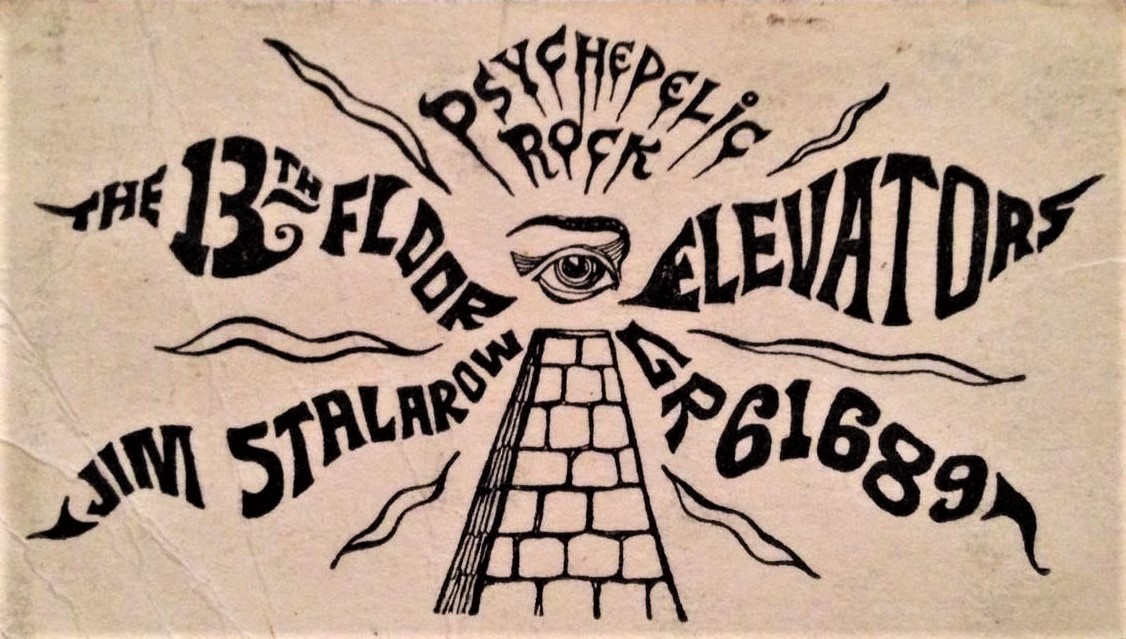 Despite a past filled with copious drug use and institutionalization due to personal demons, Erickson and the Black Angels became partners in crime upon his return to live music in 2008, both bringing back a beloved Austinite and shining the spotlight on the new guys in town.
In an interview with Rolling Stone Magazine, Alex Maas highlighted the importance of sonic attitude in the creation of psychedelic rock and the stereotypes that loom over the genre:
"I don't think you need drugs to make psychedelia, I don't even think you need to try them. The music is supposed to take you there, to make you feel messed up. It's a bad misconception that all psychedelic music creators are doing drugs. We read a lot. Do normal stuff: Sudoku puzzles and play Scrabble, try and stay busy so we don't have to revert to thinking life's boring and do copious drugs."
In addition to The Black Angels, both Christian Bland and Alex Maas have released notable solo efforts, and the duo's involvement in the "Reverberation Appreciation Society" record label has led to record releases from Ringo Deathstarr, Frankie and the Witch Fingers, and a 12 LP box set of King Gizzard and the Lizard Wizard's two night performance at Red Rocks Amphitheatre.
Oh, and how could I forget about Austin Psych Fest? Held in Austin since 2008, and unanimously considered the best festival in the world for lovers of Psychedelic music, APF is an annual four day bonanza packed with some of the best bands out there. Past lineups have included acts such as Slowdive, The Flaming Lips, Tame Impala, and The Jesus and Mary Chain, plus legends such as Brian Wilson, John Cale, and The Zombies. 2023 will see Black Rebel Motorcycle Club, Yves Tumor, and only naturally, The Black Angels. But it's not all about the big bands either. The festival has been home to performances from cult favorites. LSD and the Search for God, The Olivia Tremor Control, A Place to Bury Strangers, and Kikagaku Moyo are just a few of the groups to play. In 2014, The Brian Jonestown Massacre and the Dandy Warhols (known for their notorious and oftentimes violent rivalry) shared the stage in an epic reunification, complete with onstage banter. It's truly a magical performance.
After five years of anticipation, The Black Angels released their new album 'Wilderness of Mirrors' last September on Partisan Records. It's a 3-act, 15 song suckerpunch filled to the brim with cryptic lyrics, heavy drone, and vibrantly fresh new production courtesy of John Agnello (Dinosaur Jr., Kurt Vile, American Football).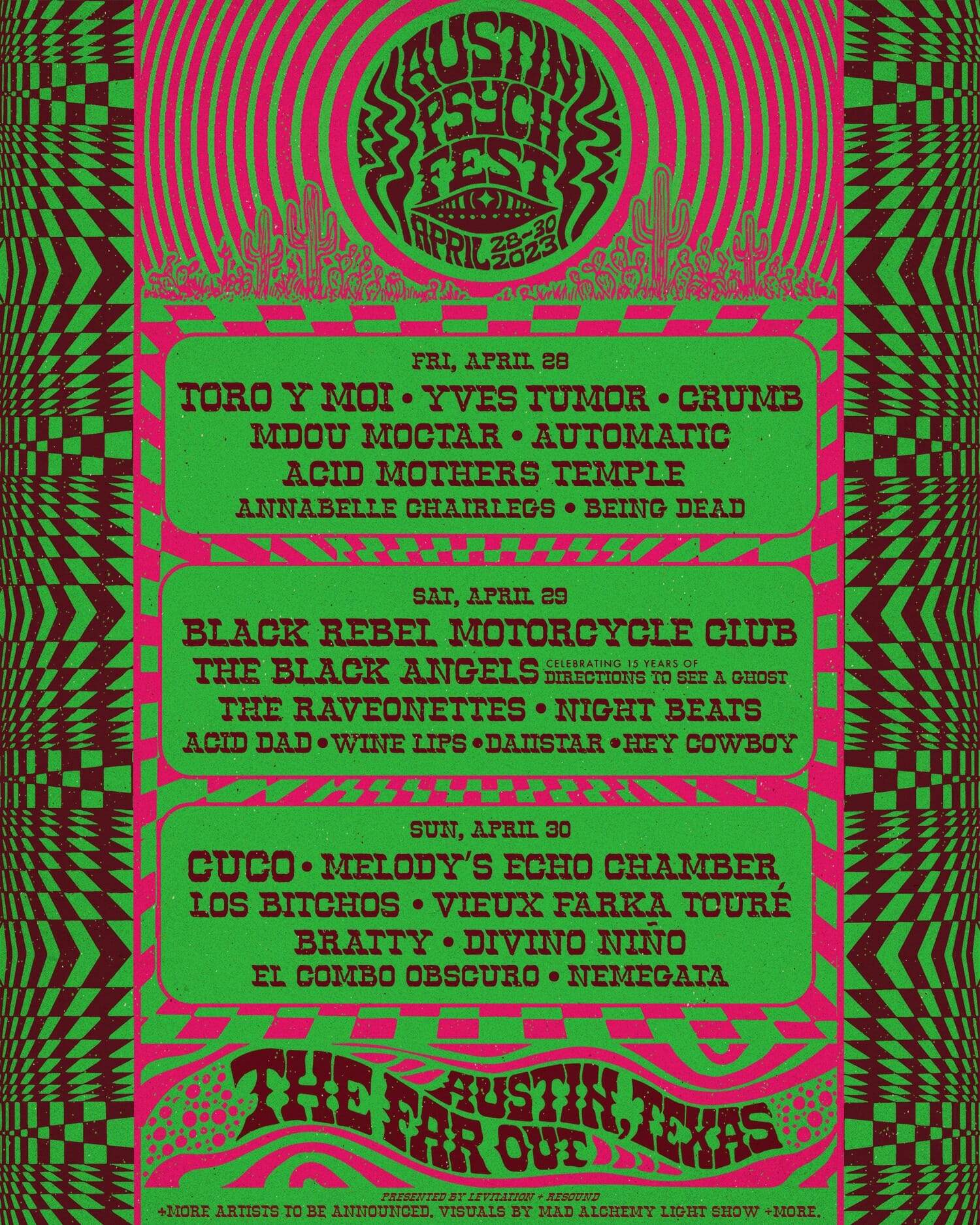 'Wilderness of Mirrors' makes no bones about trying to sift through the sludge that has been the last couple of years. It takes a couple of relistens to fully digest, oftentimes hitting you with waves of sound that are both gentle and intense. It can get pretty relentless. The opening seconds of the album from a lonely mellotron are soon enveloped by a gloriously fuzzy opening riff. This album strikes me as the work of a band that's becoming more aware not only of what world it lives in, but also how they live in it.
Standout tracks include 'Without a Trace,' 'History of the Future,' 'Make it Known,' and 'A Walk on the Outside'.
'El Jardin' also includes some great imagery, including one of my favorite lyrics of the band: "I will follow you until the oceans drown us both". 'Firefly's' slow and coy nature offers a respite from the ritualistic fuzz ceremony and includes some great couplets:
"Leather in the foreground
Boots are painted white
Temptress in the background
Sipping on her wine"
October of 2022 saw a tour through the United States and Canada, and by the looks of things, the quintet aren't showing any signs of stopping. Late January into early March sees The Black Angels flying around Europe for 28 shows, with pit stops in Berlin, Paris, London, and in relation to this very tale, Vienna. The Angels are to be in the good graces of their talented support acts, Black Market Karma, Tamar Aphek, and Venetian band New Candys. Predicted forecast of fuzz is at 100%.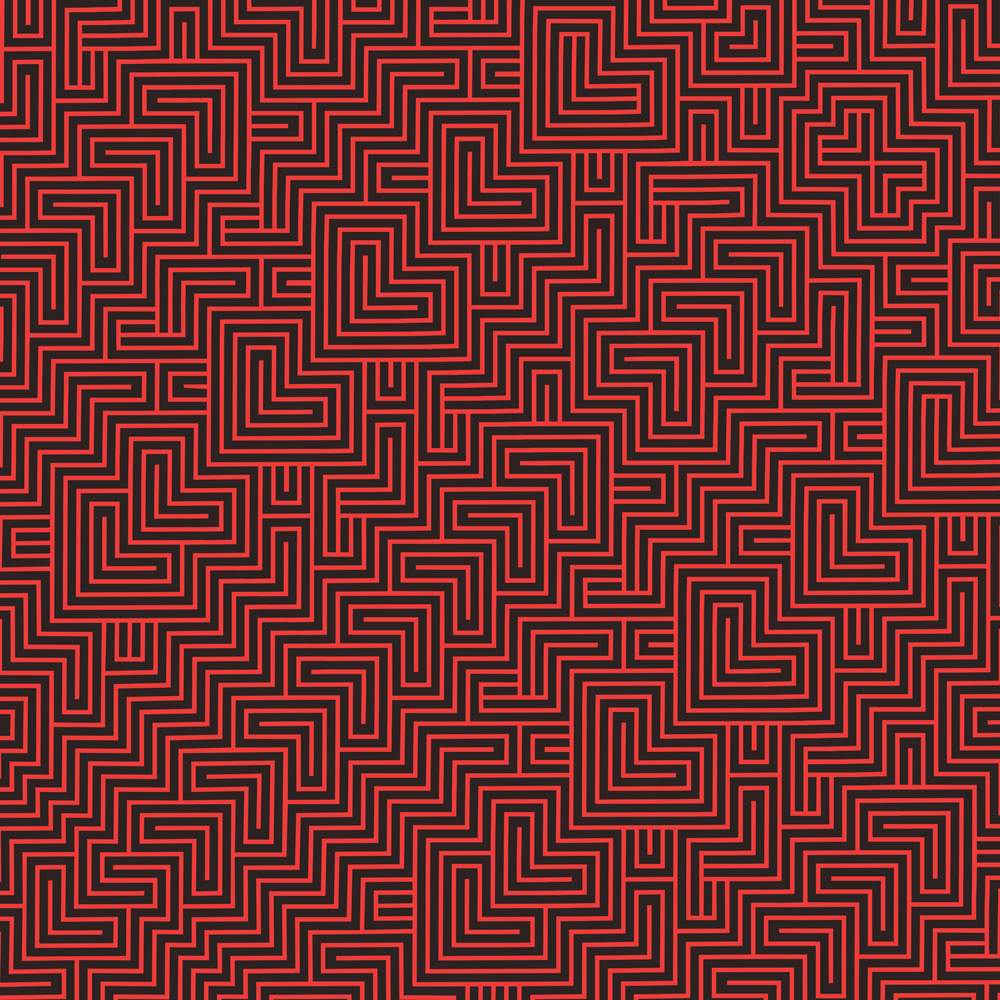 Fast forward to show day. New Candys take the stage at 8:00 and The Black Angels begin their proclamations at 9:15 sharp. Dressed right to feel right. The venue in question? Arena: and what a venue it is. Arena Wien, known simply as "Arena," is a legendary venue housed in the early 20th century St. Marx slaughterhouse. Besides the beautiful architecture, it's got quite the history. Arena was originally a much bigger complex home to performing arts shows and a traveling French circus, whose cast coincidentally included a young Danny Elfman. When threatened to be bulldozed in 1976, squatters (or "Arenauts" as they called themselves) set up a commune within the walls, with over 1000 people living on site in protest of the demolition. Efforts to revive live music at Arena were brought forth by Austrian folk hero Kurt Ostbahn, establishing it as a protected cultural center.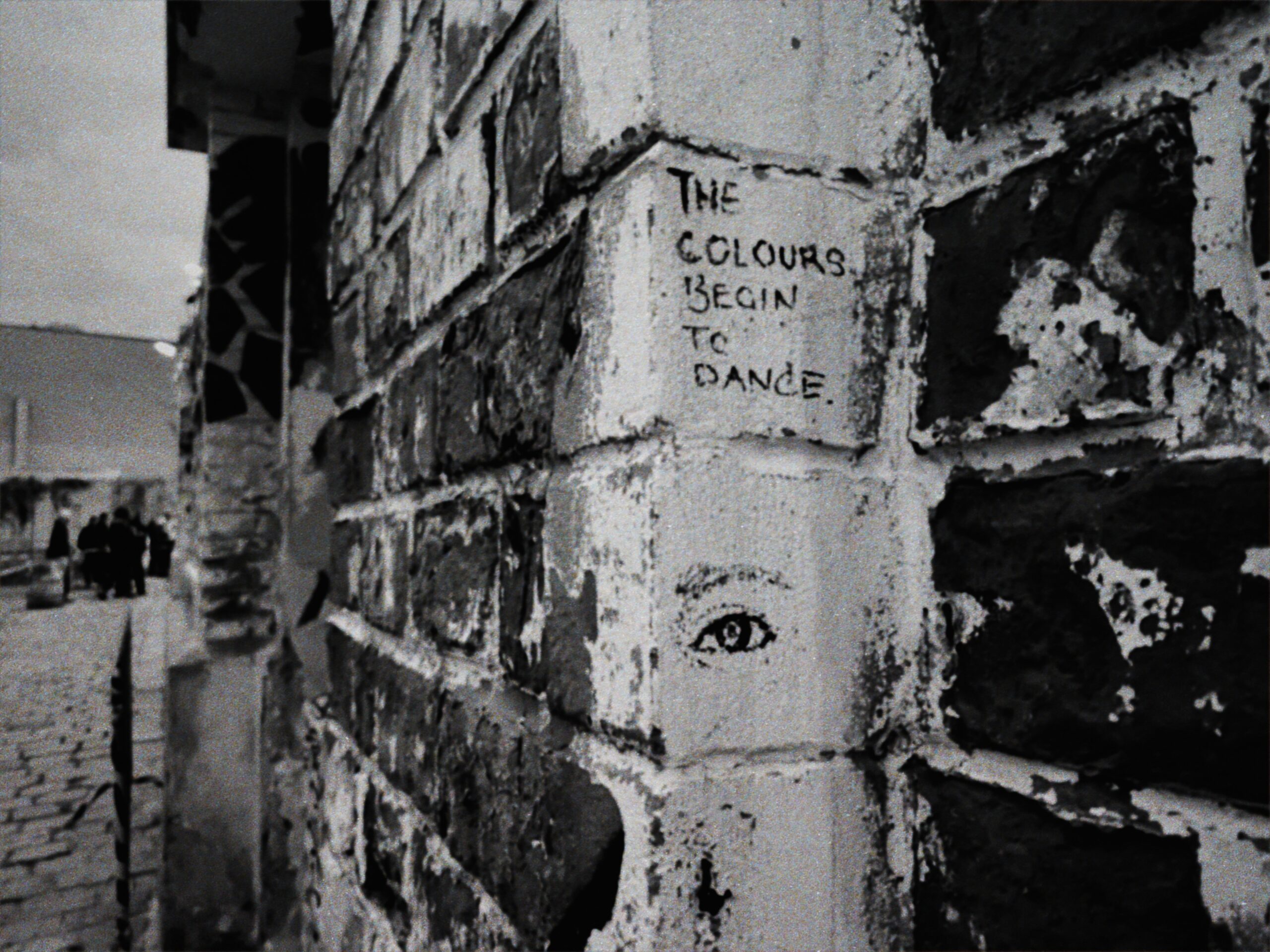 Though the face of the Arena has changed over the years, it has gradually matured into an institution for the Vienna alternative scene. Ask any local band, playing there is a big deal. Though mostly known as a punk venue, the variety of acts that have played at Arena is truly astonishing. Everyone from Cannibal Corpse to Leonard Cohen have hung out here at some point or another. Fantastic acoustics and walls plastered with graffiti and stickers offer a respite from the often snotty and corrosive "high culture" of Vienna's opulent theaters. If the Arena's walls could talk, they'd probably be speaking in riddles. Cohen gave Arena high praise, stating it was the "best place in Vienna, in Europe, if not the whole world." The Arena also caught the attention of Richard Linklater making an appearance in the 1995 classic Before Sunrise, where Jesse and Celine play pinball.
Ok, let's cut to the chase now, cause here's where the real fun begins.
Show Day
"I drive you fast, don't worry," the taxi driver said in a thick accent as he swerved around the corner from where we were picked up. Due to a miscalculated lunch break we were late to our interview, and keeping an Angel waiting most definitely won't get you into heaven. My good friend Fernando was sitting next to me, fresh upon his arrival to Vienna from Prague, on a fully-fledged European tour of his own. "I think I've got it," he exclaimed, popping a roll of Fuji Superia Extra from the chamber of my ancient USSR Zenit camera as the next 32 bullets of light prepared to enter their chamber. We hit a pothole in the road. "There's the ferris wheel from The Third Man," I say, as our view of it becomes gradually shrouded by a wall of trees. As we zoom past a kindergarten, kebab stand, and adult store in the span of 5 seconds, we finally pull up to the somewhat foreboding walls of Arena and dash out. Assistant tour manager Celine greets us with a smile, and we walk straight through the backstage door into a wilderness of mirrors.
Once the interview was wrapped, Christian Bland was kind enough to get me an exclusive Vienna poster signed by the BA crew, complete with a cartoon saying "keep Roky in the free world!", a little play on Neil Young's 'Rockin' in the Free World'. Awesome.
"This place is a maze!" I say, looking in awe at the almost cavernous system of hallways and levels. "Go explore!" Christian implored as he sat eating a croissant. His yellow aviators looked like tinted honey on his eyes. On we went straight out the door. "Kurt Cobain probably sat on this couch" I said, pointing at a somewhat ratty piece of furniture. Fer nods. We put up stickers and explore. Bands have left their mark on the walls. Words of encouragement too. A stranger complimenting your eyes scrawled on the bathroom mirror, to be read over and over again by transient faces that come and go like the music that plays here. With the aid of a massive freight elevator, we lurked around another corner and took the liberty of playing ping pong in a balcony area adjacent to the tour bus, a close win on Fer's part. After scouting out the venue, Fer and I went back to my place to record a rough demo of a song we'd written lyrics for the day prior. Now in the 'Droneadelaic Stomp 'n' roll headspace,' the song (very unsurprisingly) sounded extremely similar to The Black Angels.
We arrived back at Arena for the second time that day, about 20 minutes after doors had opened to an eager crowd. The New Candy's came on stage at XXX and played a great opening set. I'm personally fond of their song 'Thrill or Trip,' but they've got an overall great sound. We used their time onstage to get acclimated both navigating the venue and its burgeoning crowd and getting warmed up for the Angel's set. The diversity of age in attendance was also becoming apparent. An old couple gently swaying to the music and a young child tugging at the hand of her mother. We also briefly met up with my extremely cool math teacher Mr. Beres and my friend Siegfried, singer and guitarist for the Graz based psych rock band Jigsaw Beggars.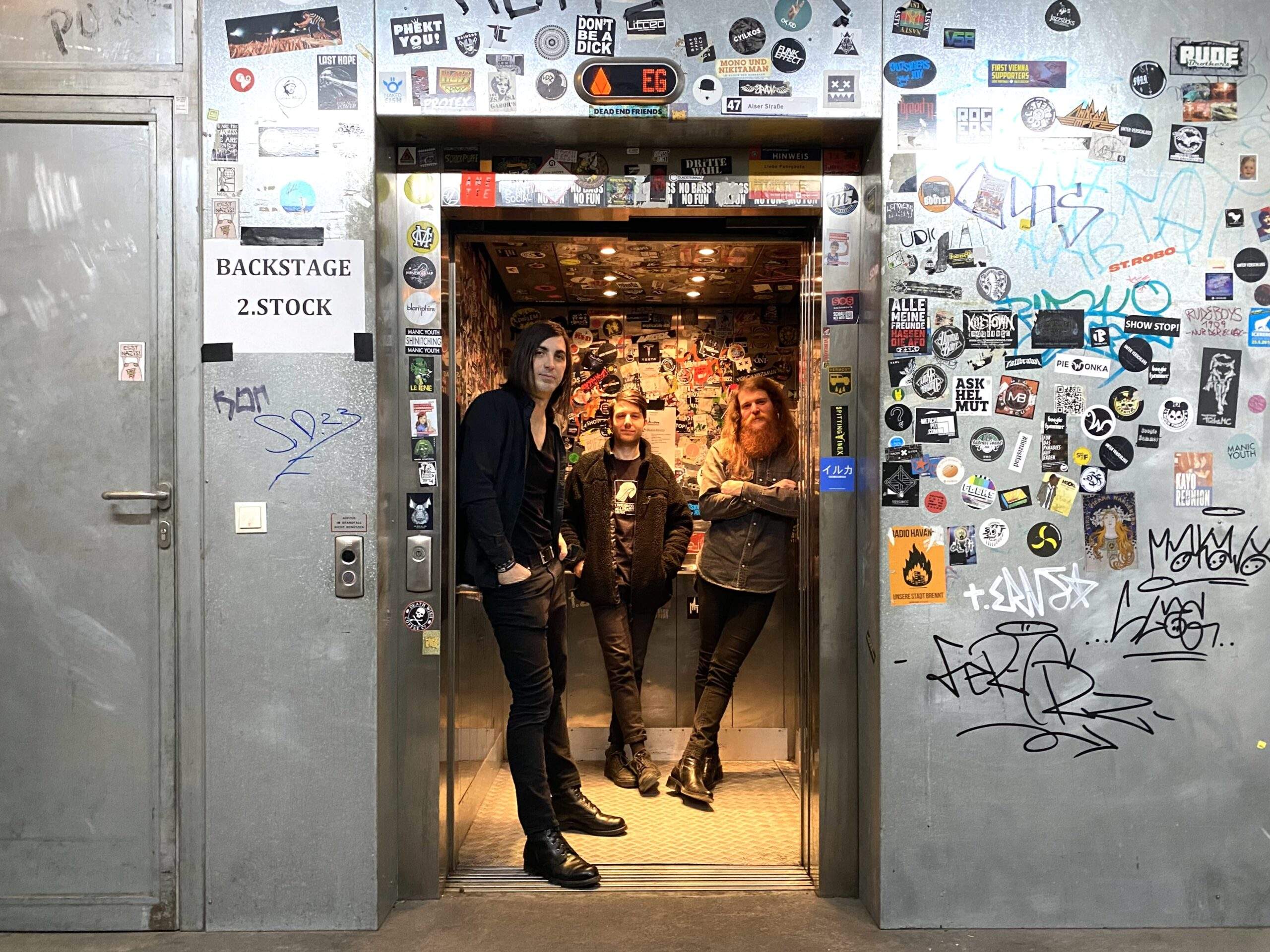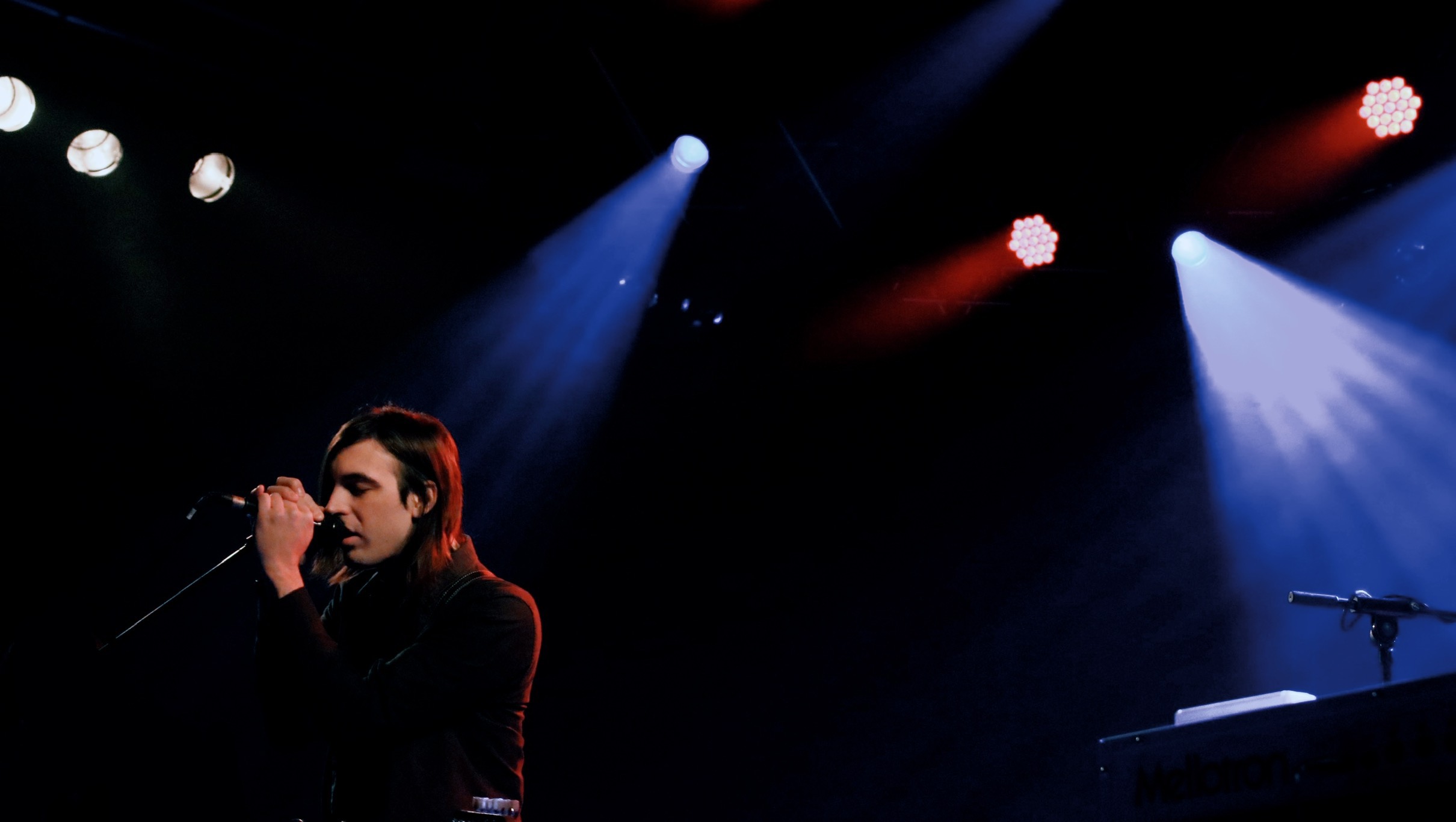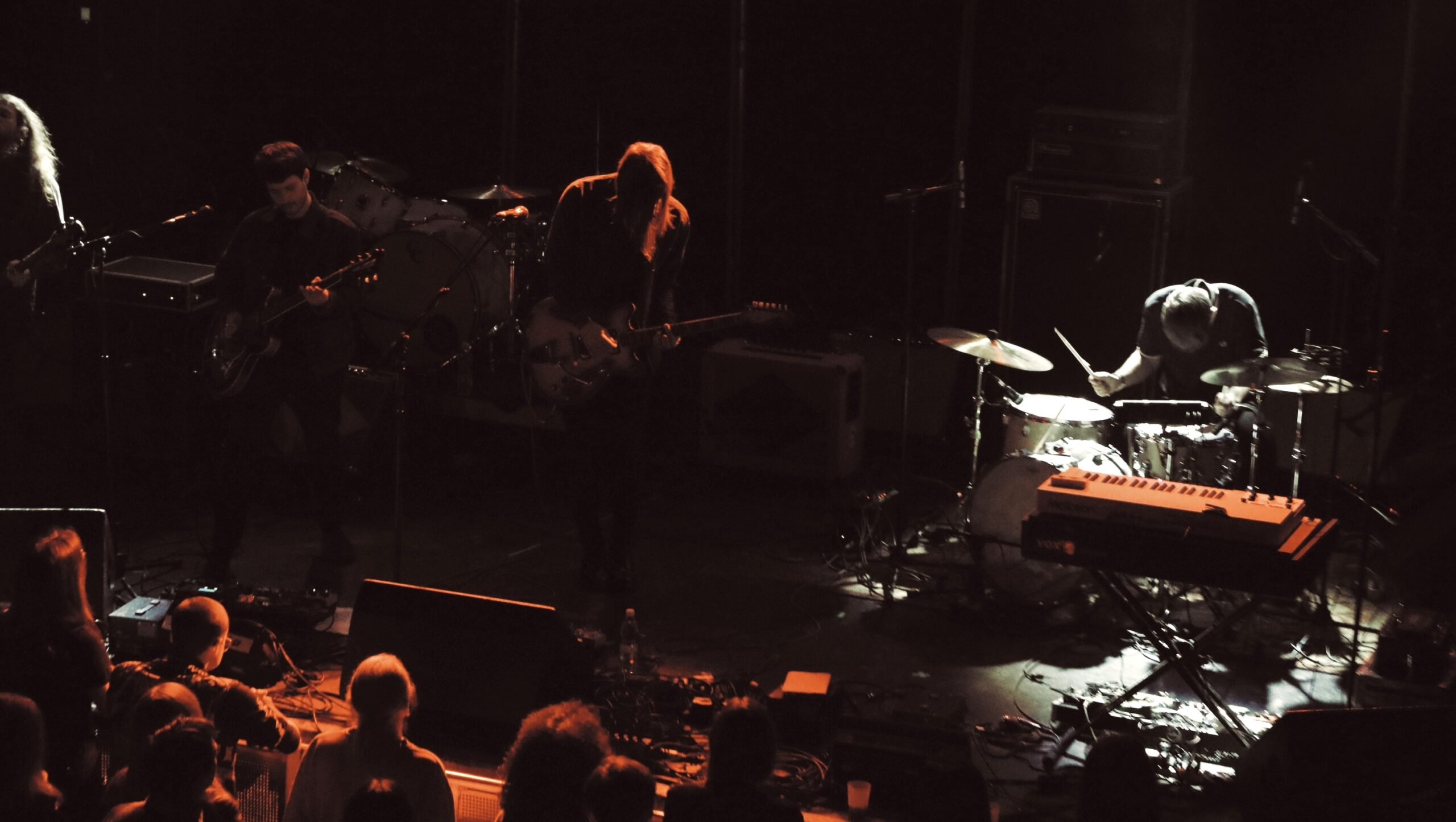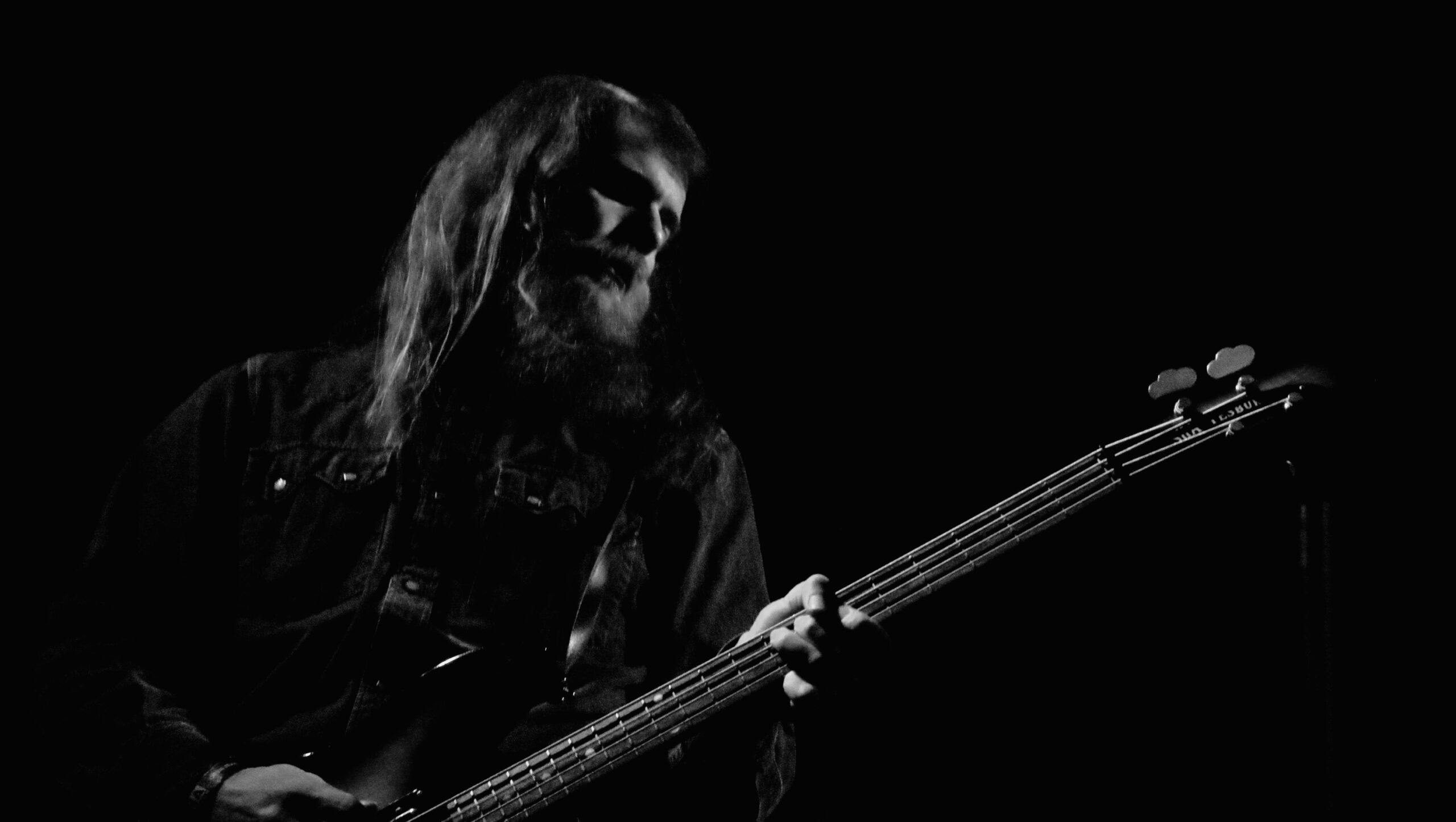 We made our way backstage and hung out there as the anticipation within the room rose. Christian and Jake patiently waited, donning matching leather jackets with "Death Song" stitched on the backs. Out of the elevator swaggered Alex, walking in without a second to lose to meet his bandmates. "Let's have a good show," he said to everyone, eagerly waiting for the go ahead to take the stage. Off they went, and Fer and I followed in hot pursuit as cheers from the hall erupted.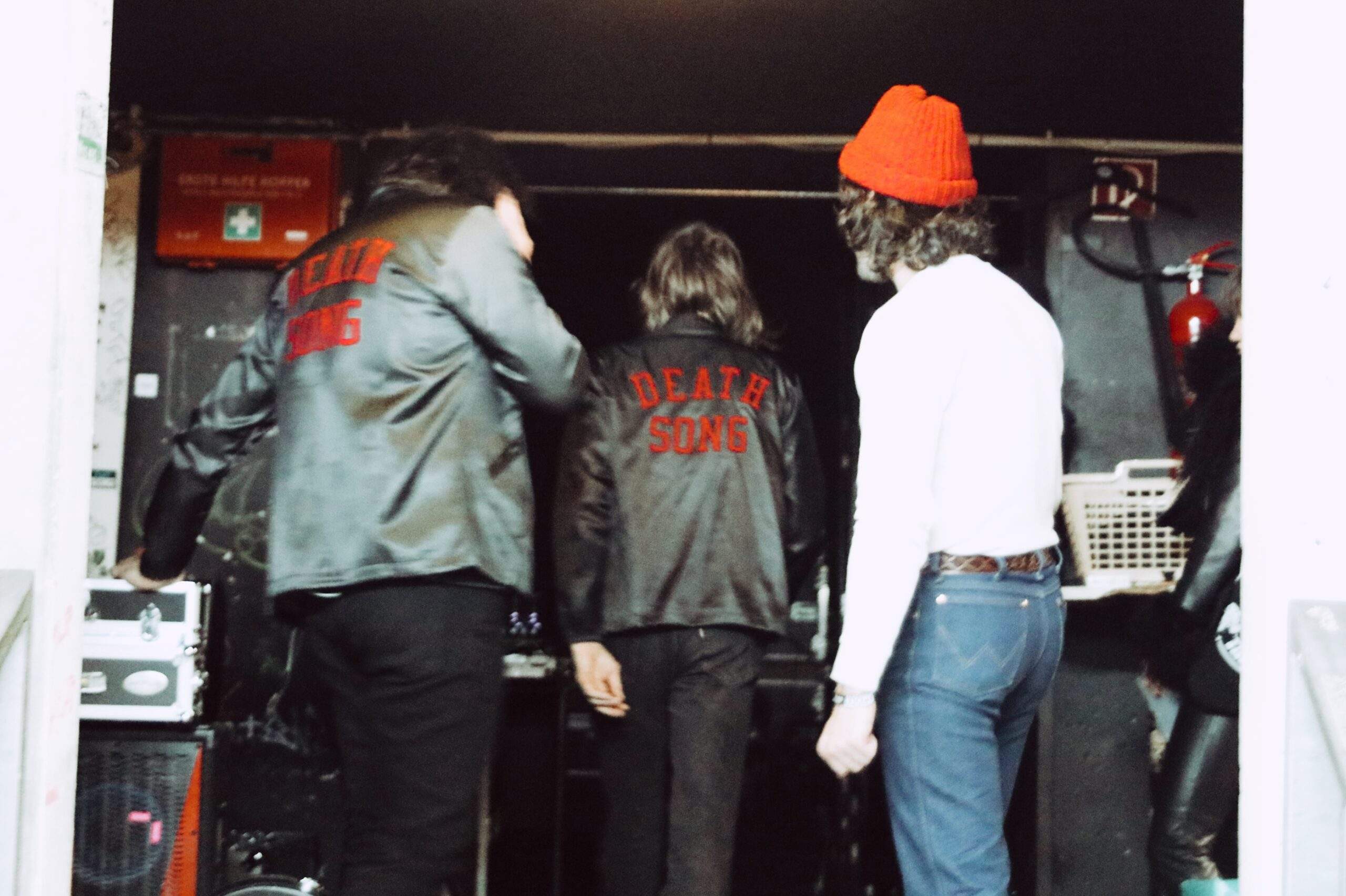 The opening notes of 'You on the Run' pulsed in tandem with the sound of Stephanie's pounding drums. Next to come was shaman Alex's laid back drawl. The Black Angels have arrived. Fer and I split up and took different sides of the stage. In tandem with the music, we ducked behind amps and became specters. Behind the band was a black drape where we could cross the stage without being seen or getting in the way of anyone. I can only describe the experience as otherworldly. 'El Jardin,' and 'Icon' followed, and in an Alice in Wonderland type fashion, Fer and I left the stage and vanished behind the magician's curtain to return to reality.
The Arena was full to say the least, with fans packed in every corner from the floor all the way up to the silhouettes perched on the Mezzanine. Alex's beanie was tucked over his eyes, and he leaned forward arching his head up toward the microphone in an almost Liam Gallagher type fashion. Despite the lack of visibility on the singer's part, I can say first hand that any Black Angels show will be a feast for the eyes. The band have teamed up with Phantastic Lights projection company to create a beautiful visual accompaniment to the show, projecting psychedelic and surreal videos and animations of a giant LED screen behind the band. A sky of glitching clouds, warriors on horseback, and a cluster of melting eyes were just a few of the clips I recall from the night.
Red light floods the hall as Fer and I make our way to the front of the crowd to get a few more close up shots. What would've otherwise been an awkward series of "excuse me's" was negated due to Fer's passable appearance to New Candy's singer Fernando Nuti. Same name, same hair, and for a brief moment in the eyes of fellow fans, the same person. I'm not one to take shortcuts, but I am one to take opportunities. As we made our way to the front of the crowd, someone noticed I had a camera and boosted me up next to the giant speaker to get a good vantage point. I stayed there for one or two minutes while my favorite Black Angels song 'Manipulation' blasted into my cranium, then descended and met up with Fer. Though I got some photos I'm really proud of, this location approach proved to be a stark lesson in compromising ear protection. Even with earplugs, I could still hear ringing days after the show. Bad idea!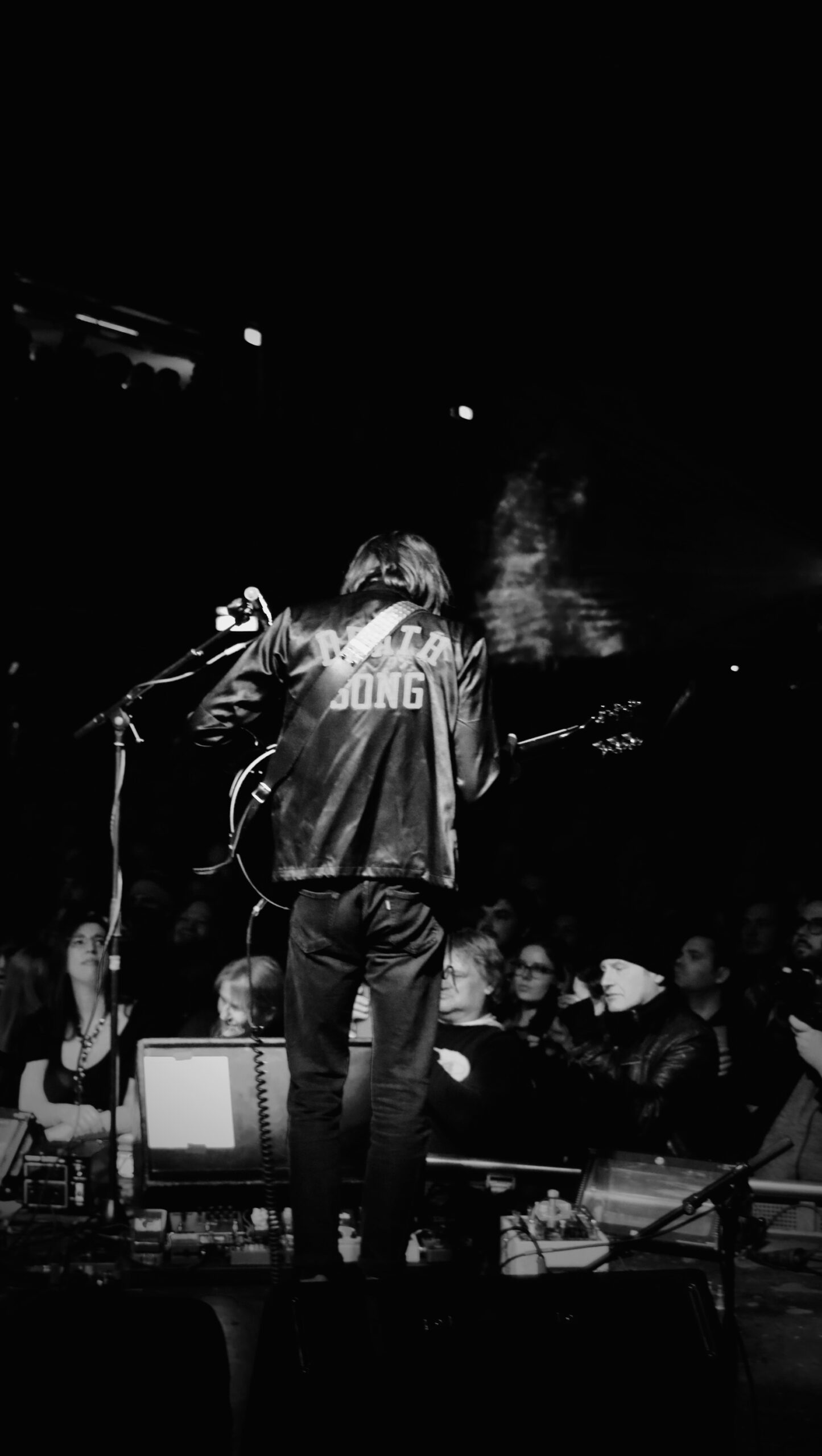 Though the show consisted of 'Wilderness of Mirrors' heavy setlist (50%), the crowd remained enthusiastic of the new record. 'History of the Future,' 'Firefly,' and 'Without a Trace' all sounded fresh as ever after re-listening to the new album in preparation for the show. Then suddenly, the band left for an epic 7 song encore. 'Bloodhounds on My Trail,' 'Vermillion Eyes,' and 'La Pared' were all solid choices to wrap up the night, but as the opening riff to 'Young Men Dead' started, we let the music sweep us away.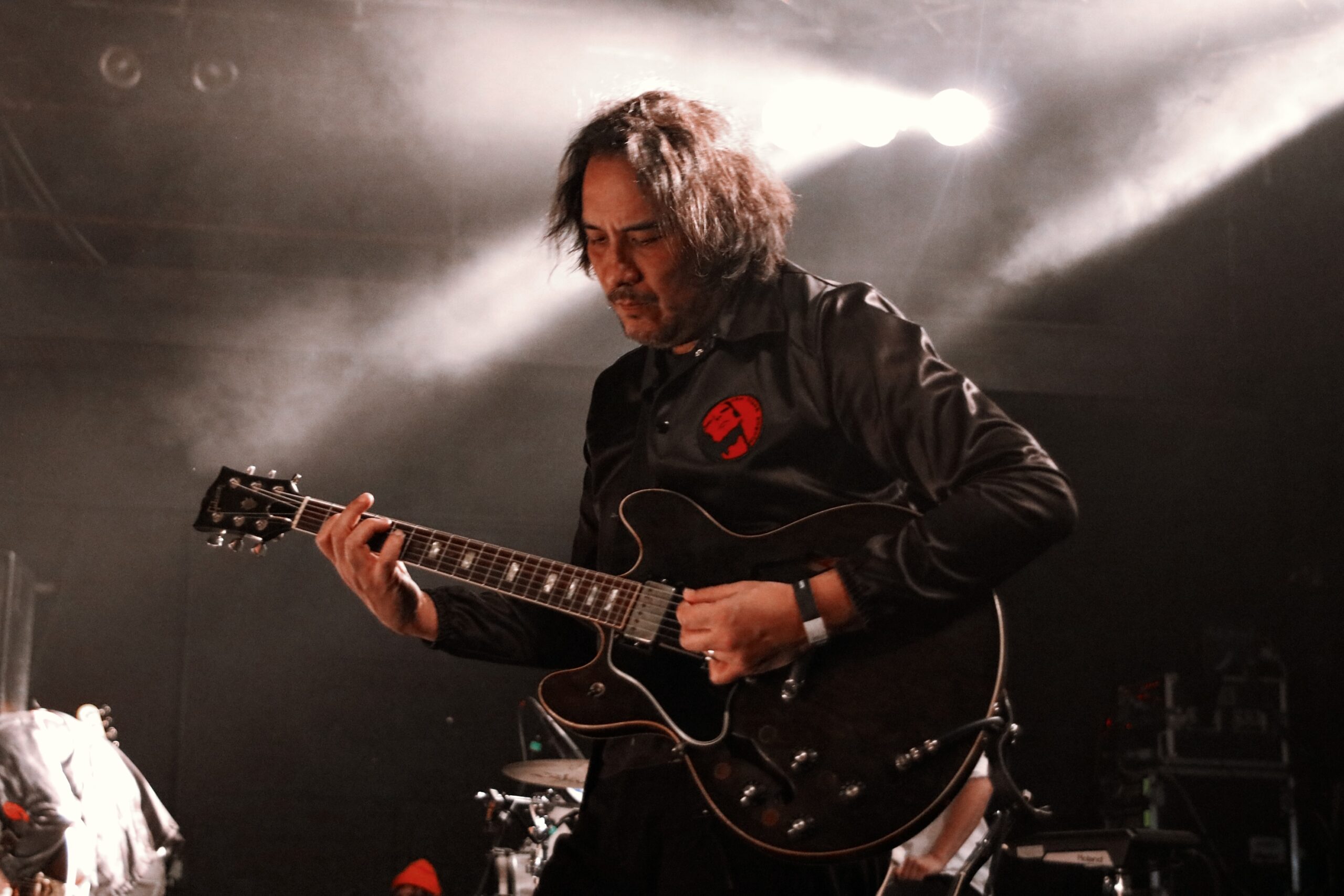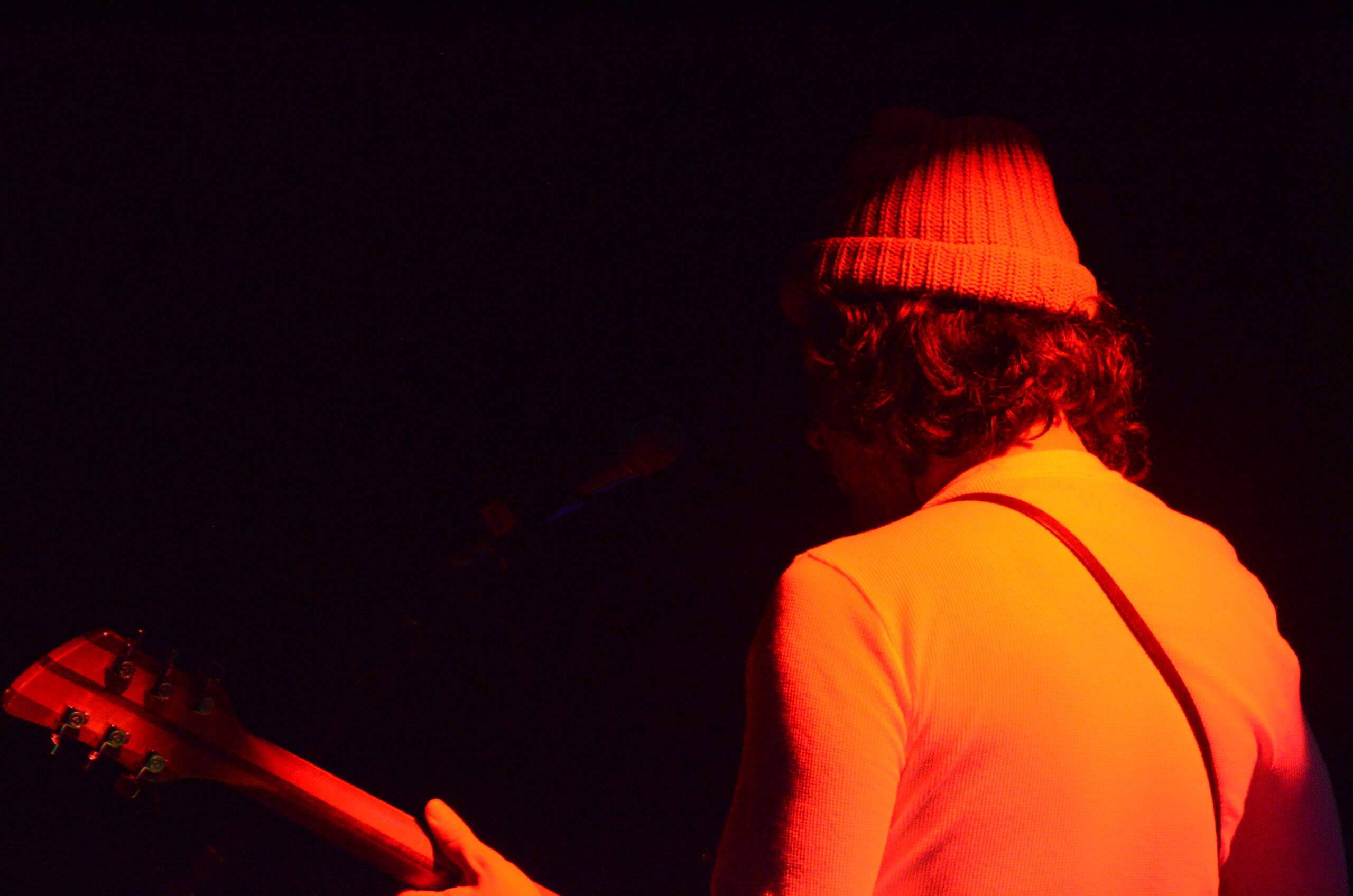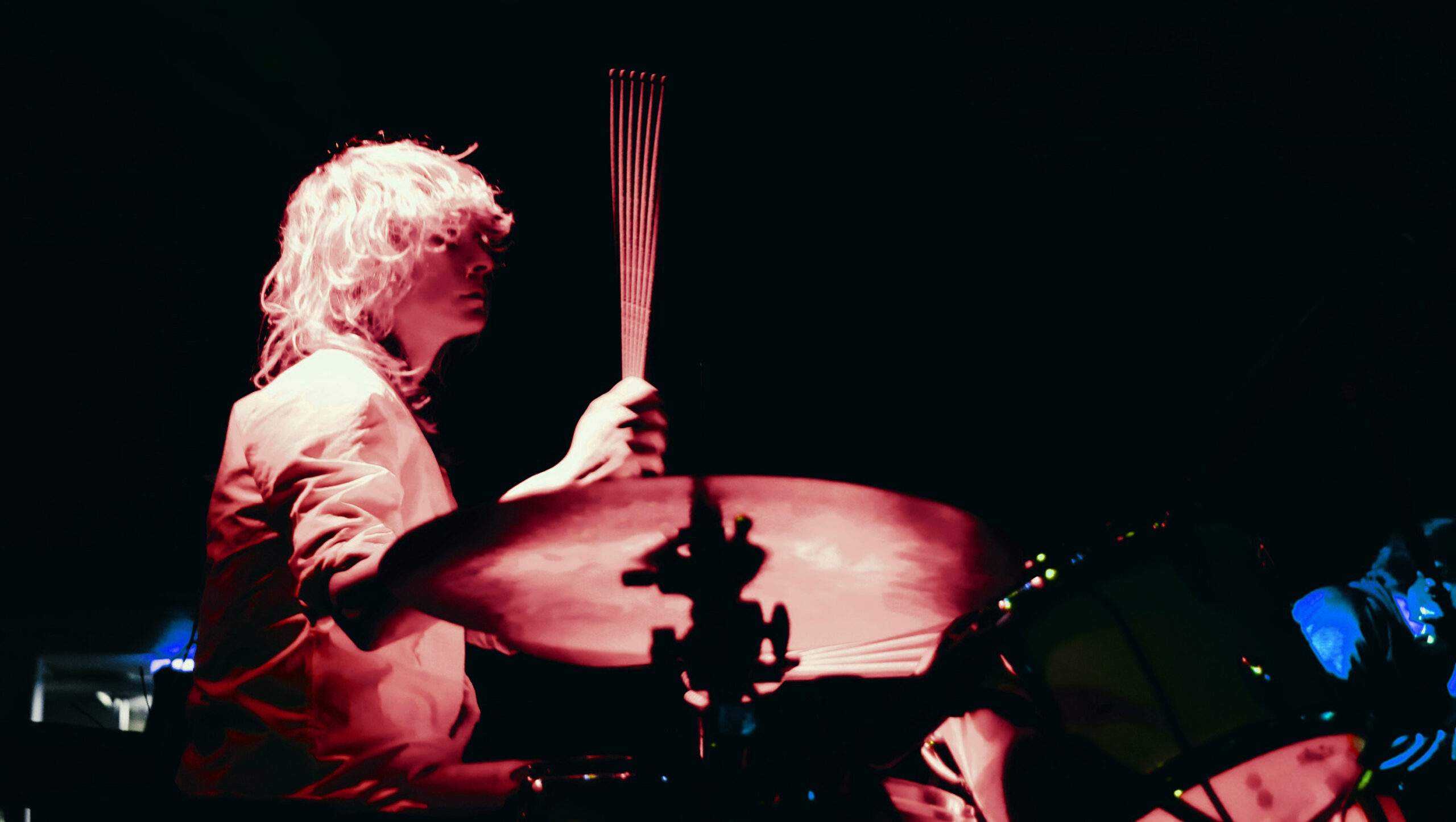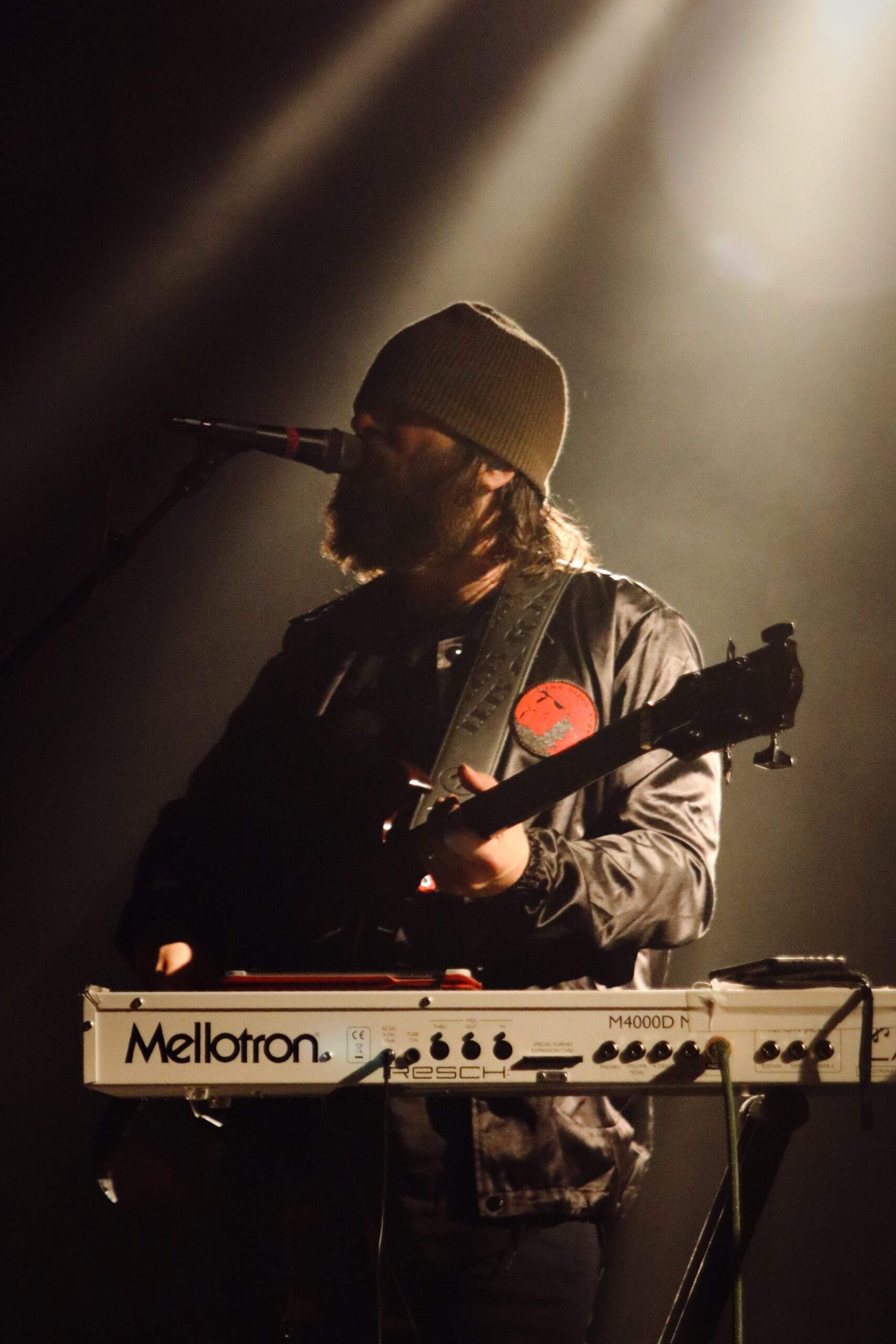 My eyes were closed, but the red light that flooded the room could easily be seen, just as much as the contagious, communal energy of the music could be felt. Basking in buzzing guitar, I opened up my eyes just in time to witness Alex strumming his bass like a guitar, and a ferocious harmonica solo from Ramiro, who seems to be the band's Jack of all trades.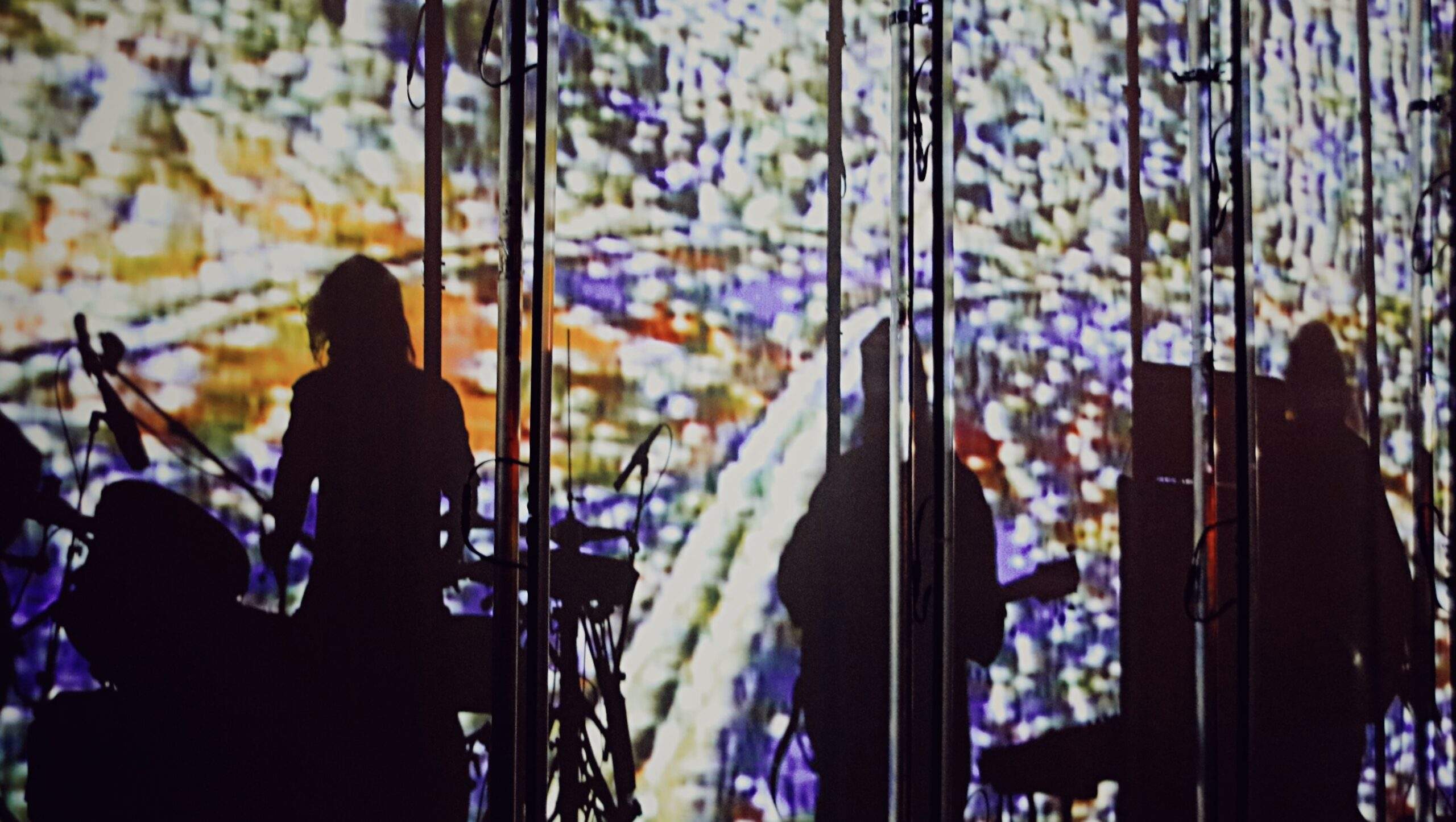 Overall, The Black Angels' show in Vienna proved to be not only a hit, but also in the words of Christian, "A truly rock n' roll evening". A dark voyage? An adventure into the heart of the sun? Whatever you choose to call it, it's obvious that the band put their heart and soul into their performances. These are 5 individuals who love what they do, and their enthusiasm for music is contagious and uplifting. I will definitely be back to see them, but until then, "Keep Roky in the free world!".
Zach White
---
To be continued… 
Fuzz Fanatics: In conversation with The Black Angels