Gianni Oddi | Interview | "Irresistible 70s groove"
In the early '70s, young saxophonist Gianni Oddi was beginning to establish himself as an arranger thanks to a series of cover albums recorded for RCA Italy.
---
The material included funk, soul and easy-listening versions of contemporary pop hits, but Oddi often managed to include one or two original compositions of his own – like the ones contained in this new instalment of Four Flies' 12-inch vinyl series for DJs. The luscious funk of 'Dreamin',' on side A, and 'Geronimo,' on side B, which is almost a tribute to Manu Dibango – a favourite of Oddi's at the time.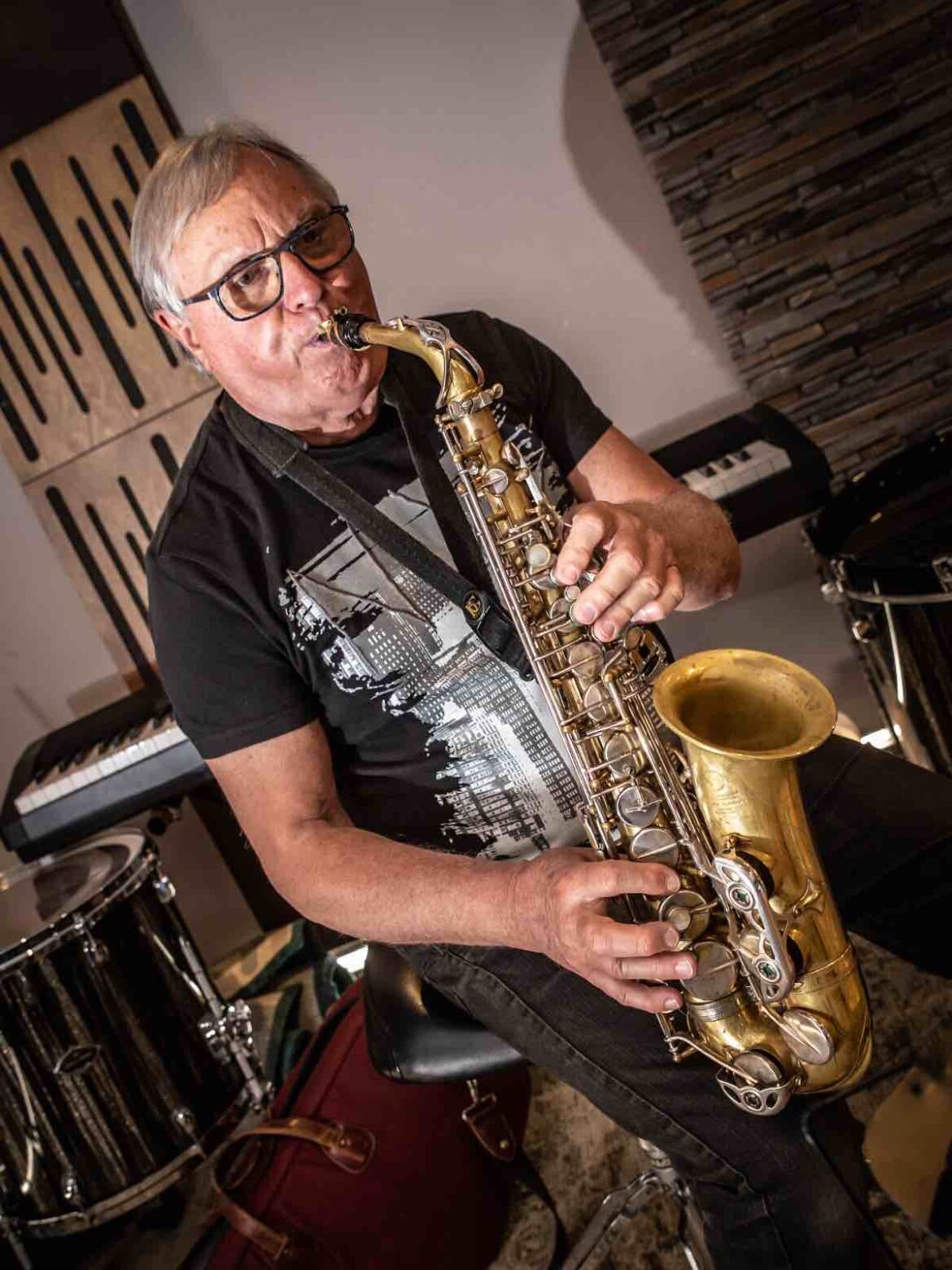 "Jazz has always been one of my great passions"
Are you excited about the latest Four Flies Records release of 'Dreamin' / Geronimo'?
Gianni Oddi: Well, it's such a nice feeling to realize that, so many years later, people are still interested in these two compositions of mine, and in that type of music and sound in general.
You are coming from a family of artists. Your father was a mandolinist. Did that influence you when you were younger?
Yes, it was my father who encouraged me to study music. You know, we lived in Genoa, but in the suburbs, so he had a friend of his, a music teacher, come and teach me the accordion, which was my first instrument. And it was my father who insisted that I study at the conservatory. The admission process was really tough back then. I had to study for an entire year to prepare for it. But I made it. I got in.
You went to Niccolò Paganini Conservatory in Genoa, where you graduated in piano and accordion in 1968. Tell us about the life you had while studying. Did it have a big impact on you as a musician?
Actually, I graduated in piano only. But I continued to play the accordion in small nightclubs. You see, the conservatory had very strict rules. Students were forbidden from playing their instrument outside of curricular activities. I was a piano student, so when I had a gig somewhere else with other musicians, I would play the accordion, and the vibraphone too. I really liked the style of Milt Jackson from the Modern Jazz Quartet. Indeed, in venues whose audiences were more "refined" we'd often play Modern Jazz Quartet standards. In any case, the conservatory had a tremendous impact on my career. My training was so hard, my teachers so strict, that when I finally graduated I was well prepared for any future challenge.
What led you to start playing saxophone? What are some of the early jazz ensembles you were part of?
I really wanted to get some professional training in the instrument. I had already started working as a music assistant at RCA in Rome, so I enrolled into a special saxophone course at the Conservatory in L'Aquila, which is closer to Rome.
Tell us what brought you to Rome?
I arrived in Rome while on tour with the resident company of the Theatre of Genoa – I was part of the orchestra in their version of Bertold Brecht's Mother Courage and Her Children. We had shows in the evenings, so during the day I would go around networking, in the hope to find permanent work in Rome.
How did the RCA contract come about?
One of my contacts in Rome, a slightly older fellow student of mine from the Conservatory, was working there. He encouraged me to go in for an interview because RCA was looking for young musicians who could help with arranging, et cetera, so I did. After a probationary period of 2-3 months, they hired me permanently and I started assisting with the production of various records.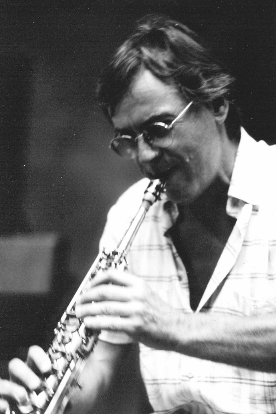 You worked as a studio musician for many artists like Domenico Modugno, Claudio Baglioni, Mia Martini, Lucio Dalla and so on. Tell us a bit about your days as a session player.
I began working as a session player at RCA. You see, I received a monthly salary from RCA that covered everything I did there as a music assistant, which also included being a studio musician and an arranger for the artists you mentioned, but also a conductor (I conducted the orchestra for RCA at two important song contests, the Festival della Canzone di Saint Vincent in 1973 and the Gondola D'Oro in Venice in 1972). After a few years, however, I felt that my job at RCA was too limiting, so I quit and became a freelancer. That is when I started to work as a session musician in ensembles and orchestras for maestros like Piccioni, Ortolani, Trovajoli, and Morricone.
In 1972 you joined Maestro Enrico Simonetti 's Big Band.
That was a bit later actually, in 1977, when I became a member of the Orchestra di Musica Leggera of the RAI in Rome (which, as you know, was essentially a jazz orchestra). It was around that time that I met Enrico Simonetti, who was not only a great musician, but a wonderful human being as well.
How did your first instrumental album released in 1973 come about?
Well, first of all, let me say that none of my six Oddi albums would have been possible without Cesare De Natale, who produced them at RCA. Because, you see, I was still working at RCA. So, what happened was that in late '71, maybe early '72, records by Fausto Papetti had sold very well, especially in Japan and Germany. RCA knew I was finishing my sax studies, so they encouraged me to record a few demos using some of the many instrumentals available at RCA as backing tracks. I chose three: Morricone's 'Metti una sera a cena' (beautifully arranged by Paolo Ormi); Berto Pisano's 'Raffaella,' the closing theme song from the famous TV show Canzonissima, a fantastic instrumental recorded by the RAI orchestra, with exquisite strings; and Luigi Tenco's 'Quando,' a very moving song. After my demos were submitted to the head of Italian releases Riccardo Michelini, RCA decided to trust me with making an album. The first pressing of the vinyl LP had a fantastic cover depicting an old bike, while the repress had a different cover featuring actress Marina Marfoglia. The album was renamed 'Oddi no.2' in the repress, but was in fact the first I ever made.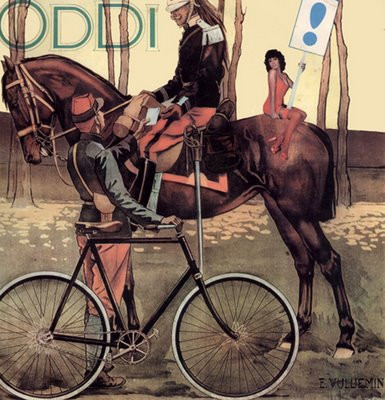 How did you become part of the RAI Orchestra di Musica Leggera in Rome?
Jazz has always been one of my great passions, so after quitting my job at RCA I started to focus a lot on solo technique and in 1977 I successfully auditioned as a saxophone player for the RAI orchestra, which at the time played really a lot of jazz concerts in the famous Sala A (room A) in Via Asiago 10. In addition to playing with the RAI orchestra, in the late 70s I also played with Sax Machine and with my own quartet, the Gianni Oddi quartet, taking part in music festivals like Umbria Jazz, as well as in summer jazz festivals and concerts in Rome.
"With some maestros, and Morricone in particular, you needed to have the stamina to stand the emotional pressure for 2 or even 3 sessions in a row"
What was it like for you to work with Ennio Morricone? What was he like in the studio?
I first met Morricone when I was working at RCA because I would often be an assistant to maestro Guido Cenciarelli, who was responsible for the music production side of the soundtracks released by RCA. So I served as an assistant to both Cenciarelli and Morricone in that context. I was kind of a jack of all trades in the studio, helping out with various tasks, from making copies of score parts, to liaising between the control booth and the recording room, to making sure that all musicians were there on time, that they had their instruments and equipment ready, and that the recording sessions run smoothly. Avoiding technical problems during recording was very important: we recorded on tapes back then, on a 4- or 6-track – we still didn't have 16-track machines. So, sound engineers had to be really good at their job! And luckily, the ones at RCA were outstandingly good.
But it was only later on that I worked as a session musician for Morricone. After quitting RCA, I collaborated with an organization called Unione Musicisti Romani that provided film productions and record labels with musicians for their recording sessions in Rome. It was them who sent me. I don't remember when, or for what film exactly. But it must have been soon after I joined the RAI orchestra, and for sure together with Baldo Maestri, who was first alto sax in the orchestra. And I remember that the atmosphere in the studio was serious, and tense. The orchestra was big – 50 or 60 musicians, a full brass section… You had to be really ready, focused, and concentrated. No mistakes were allowed. If you made a mistake, they would not call you back the next day. Every recording session, especially with an orchestra as big as that, was like an exam. And your personality counted as much as your talent. With some maestros, and Morricone in particular, you needed to have the stamina to stand the emotional pressure for 2 or even 3 sessions in a row. Which meant going from ten in the morning until nine in the evening with only ten-minute breaks every three hours. It was very tiring.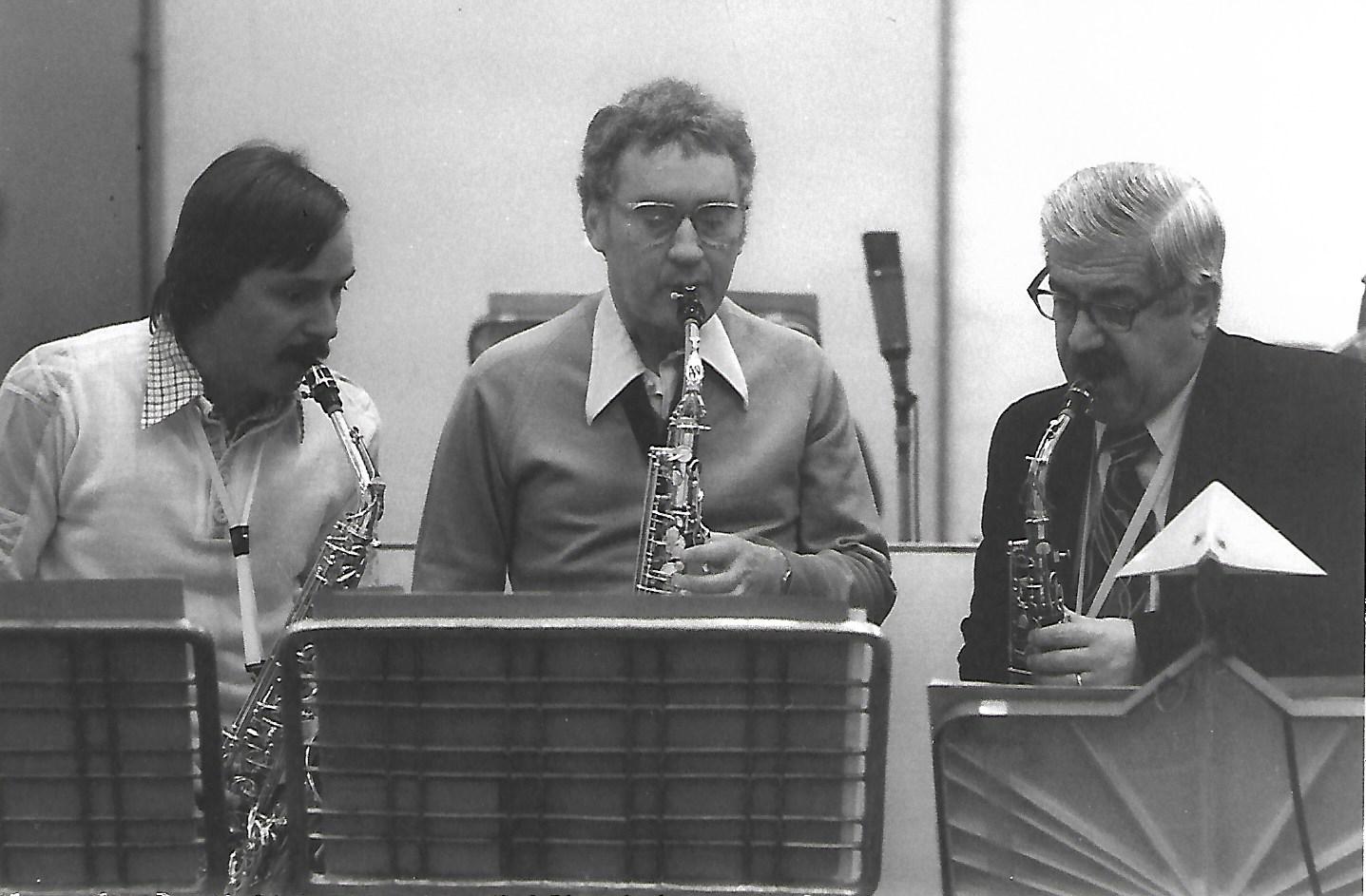 Tell us what led you to start composing soundtracks?
I had the opportunity to arrange the music written by Domenico Modugno for the film La Sbandata starring Eleonora Giorgi. Modugno had drawn inspiration from the traditional folk of Sicily, where the film was set, so in addition to arranging he also asked me to write some modern-sounding pieces. Since one of the characters in the film comes back to Sicily from the US, I wrote 'Night Magic' for the sequence showing his journey back. It's kind of a disco number, with changes in rhythm and a nice sweeping string passage. Overall it's effective, I think. It does its job well. After this first important collaboration with Modugno, I worked with composer Romolo Grano for Giorgio Moser's RAI documentary Le montagne della luce and then went on to write more soundtracks.
'Mondo di notte oggi' (1976) is a fantastic one!
Oh, thank you! This was again a collaboration, and a very pleasant one, with Gianni Dell'Orso, brother of Giacomo Dell'Orso and of course brother in law of Edda Dell'Orso. They tell me both Gianni Proia's film and the soundtrack have had a lot of success in Japan. It's nice and humbling when your music travels so far and wide.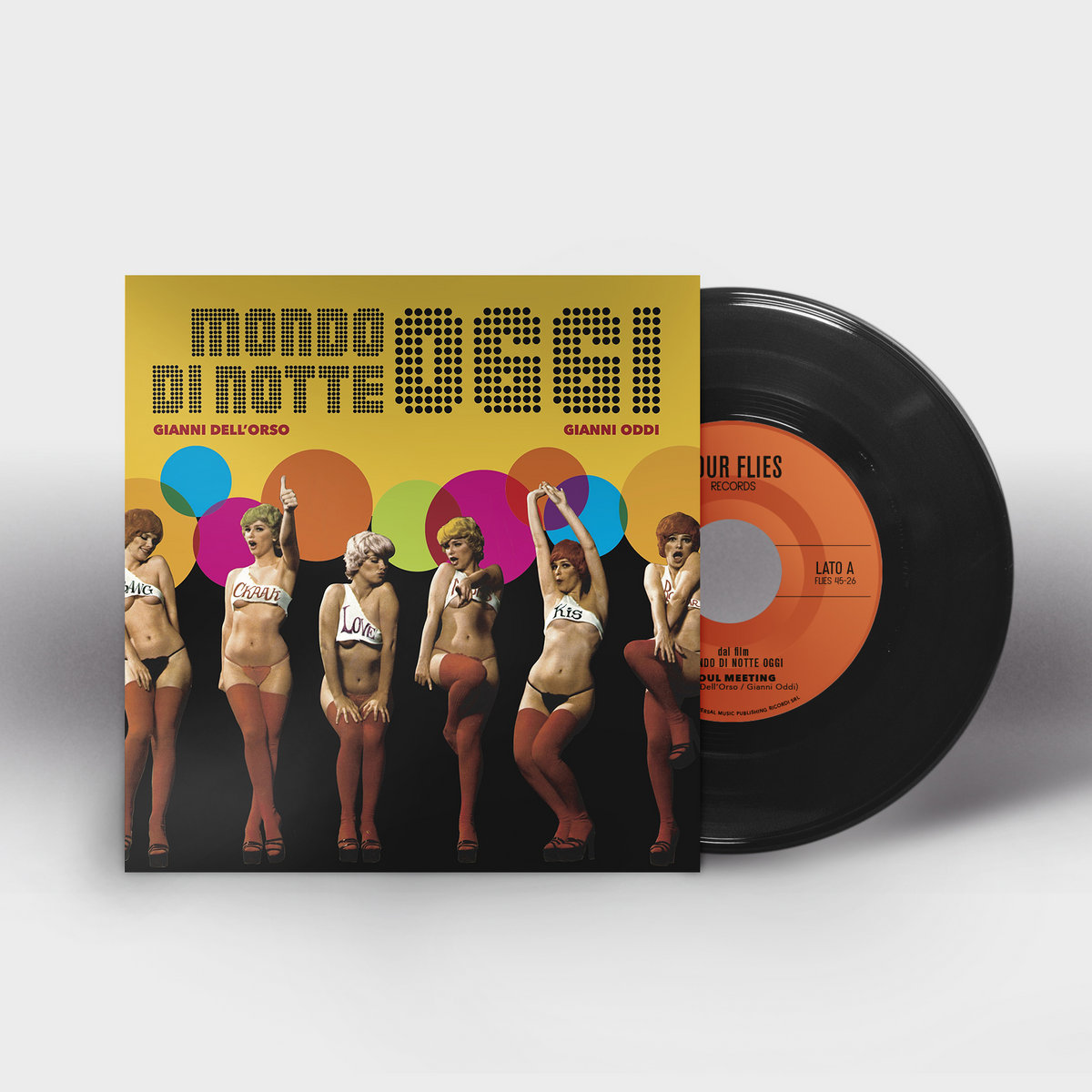 What are some of the most important players that influenced your own style and what in particular did they employ in their playing that you liked?
The first name that comes to mind is, of course, Charlie Parker. I mean, he has influenced all modern sax players. But I felt a special, almost personal connection to Phil Woods. I loved his clear, well-articulated phrasing, and his modern but traditional style.
What currently occupies your life?
I'm currently the music director and conductor of a youth jazz orchestra founded in October 2022, at the end of a workshop. We've had our debut concert on 29 January, in Rome. And I have a very exciting project in the works: a concert to celebrate Luis Bacalov, Ennio Morricone, Piero Piccioni and Armando Trovajoli, the four great film composers who in the 70s worked together at the Orthophonic studio (now Forum Music Village) in Rome.
Would it be possible for you to choose a few collaborations that still warm your heart?
I remember with great pleasure two concerts at Rome's Sapienza University in 2013 and in 2018 or 2019, the first with Fabrizio Bosso and his big band, the second with Alessandro Carbonare. I conducted Leonard Bernstein's composition for clarinet and jazz orchestra 'Prelude, Fugue and Riffs,' which I must admit was quite a challenge. I had to study the score for a year to prepare for the concert! But it was totally worth it. I had a great experience.
Your finest moment in jazz?
Probably in 1984, when the RAI orchestra was invited to participate as a guest contestant in a national festival in Yugoslavia. On that occasion conductor Bruno Tommaso gave me many solos, and it was very exciting for me because I felt the pressure of the competition. The concert, which featured Enrico Pierannunzi on piano, was recorded and subsequently released as Il Rito della Sibilla.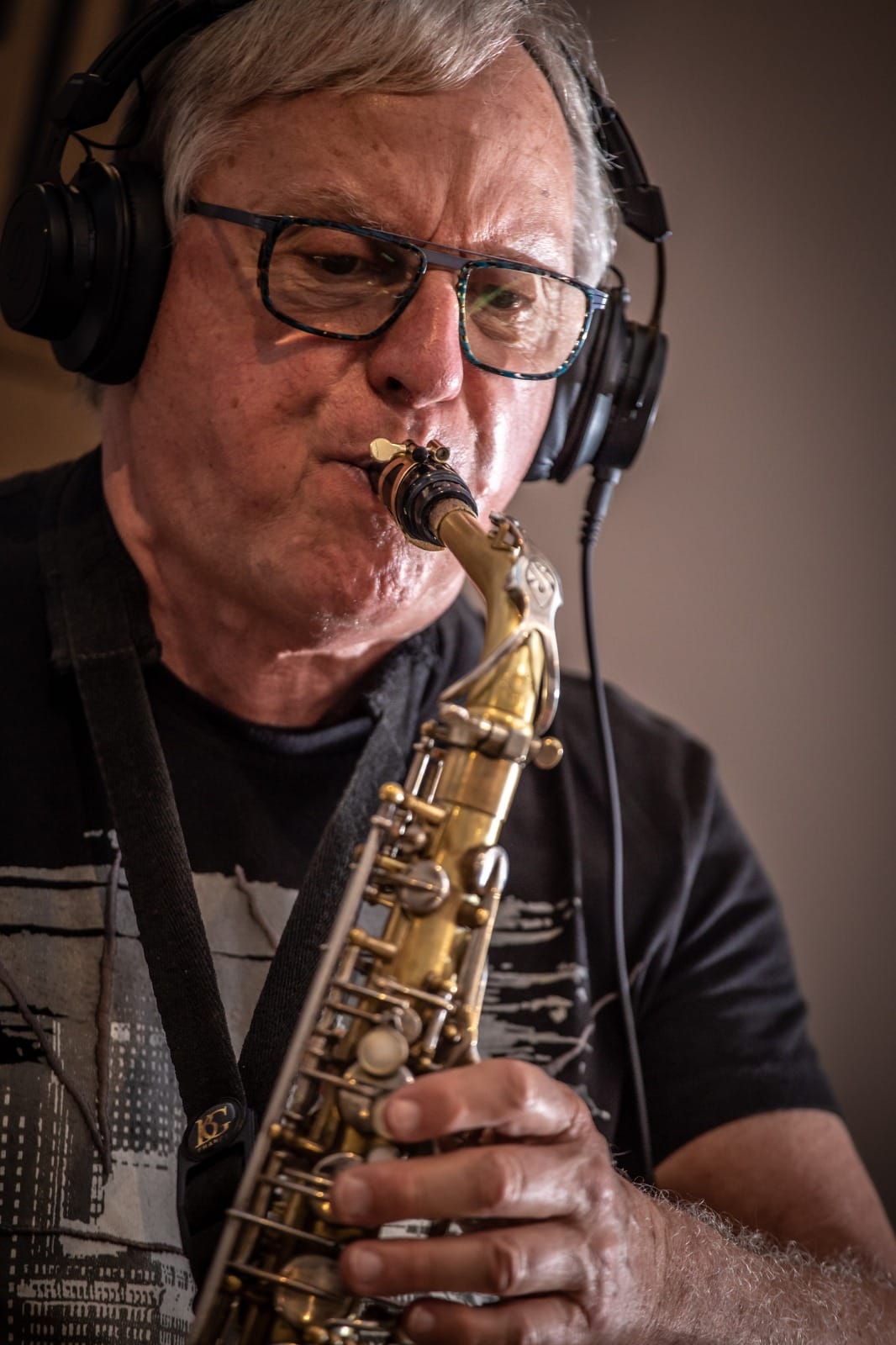 Thank you. Last word is yours.
Well, thank you for this nice interview! I would like to close by sharing another moment in my career that I'm very grateful about. And that's recording the album with Bruno Biriaco's Sax Machine band in 1978. Biriaco enlisted the entire brass section from the RAI orchestra: San Genovese, Beppe Carini, Carlo Metallo, and myself. Not only did the band form then, but I suddenly found myself recording with two of my Italian jazz idols: pianist Franco D'Andrea and bassist Giovanni Tommaso. What a joy!
Klemen Breznikar
---
Special thanks to Elena Miraglia
Four Flies Records Official Website / Facebook / Instagram / Bandcamp / SoundCloud / YouTube