Bacchus | Interview | 'Celebration' – Lost heavy underground trio influenced by Cream and Hendrix
Bacchus was a Florida based power trio influenced by the heaviest bands of the day. The band only released four rare 45s, which are now collected thanks to Out-sider Records.
---
Born out from the ashes of legendary Florida garage band The Tropics, Bacchus was a powerful psychedelic/hard-rock/boogie power trio influenced by Cream, Hendrix, Allman Brothers and the likes. When Eric Turner (guitarist, vocalist and songwriter), grew into a more progressive form of rock music after a split from The Tropics, he teamed up with fellow Tropics bass player Charlie Souza and drummer Bill Peterson. The band was named after the Roman God of wine – a perfect tribute to the heavy wasted sounds.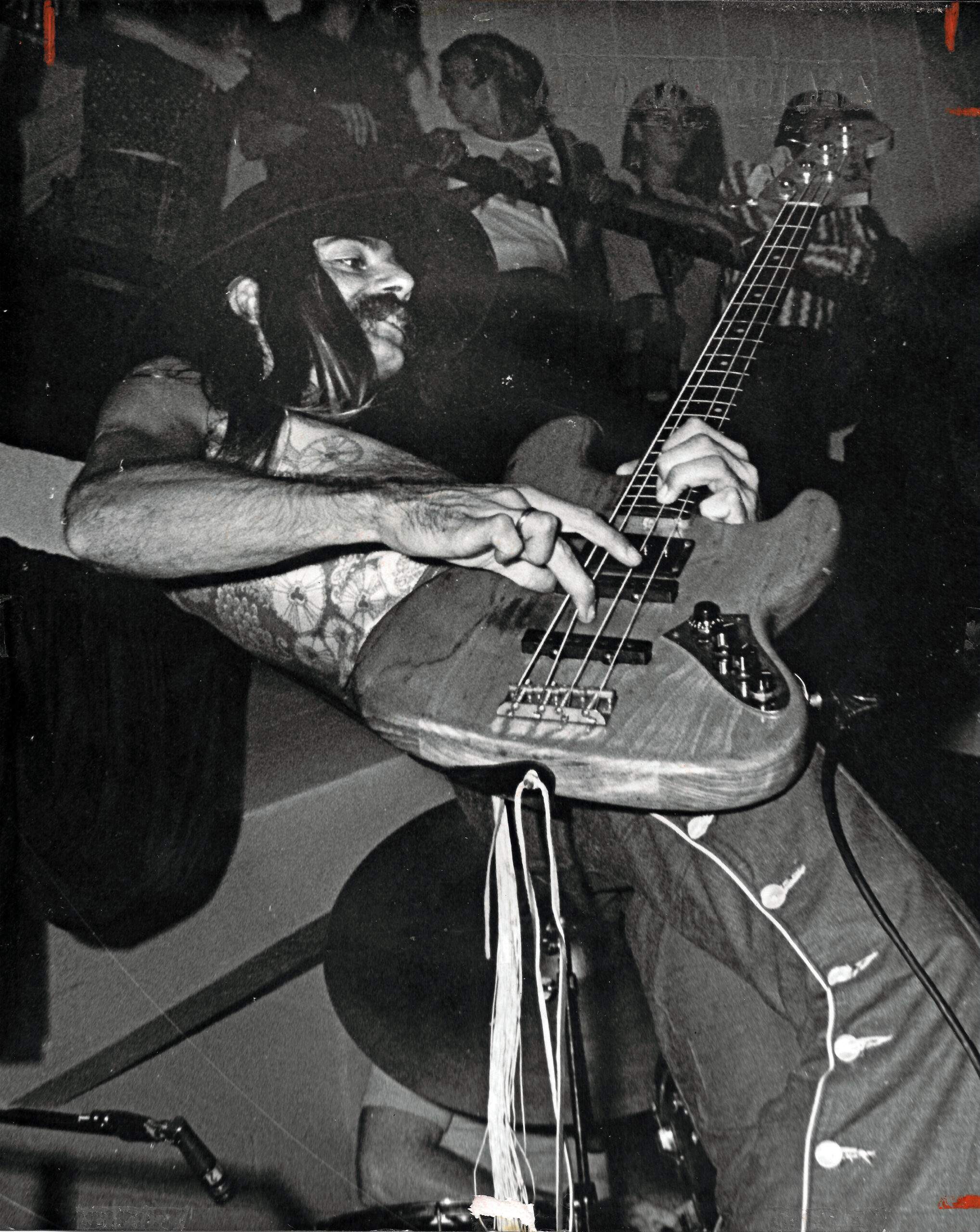 In 1970 they opened for Cactus and Free and after the good response, they recorded their first 45, the fab hard-rock sounding 'Carry My Load'. From there they went on tour with the Grand Funk Railroad around the state. More singles followed on Boblo Records and the band continued to open for Lynyrd Skynyrd, B.B. King, The Outlaws, Redbone, Edgar Winter, and Ted Nugent. They also had the privilege to open a Florida concert for Mahavishnu Orchestra and appeared on the free stage at the Atlanta Pop Festival, just before Grand Funk Railroad on the main stage.
'Celebration' comes with liner notes written by yours truly. It also contains a lot of rare photos and was remastered by Tony Reed at HeavyHead Recording Company. 'Celebration' will be released February 17th via Guerssen's imprint Outsider Records.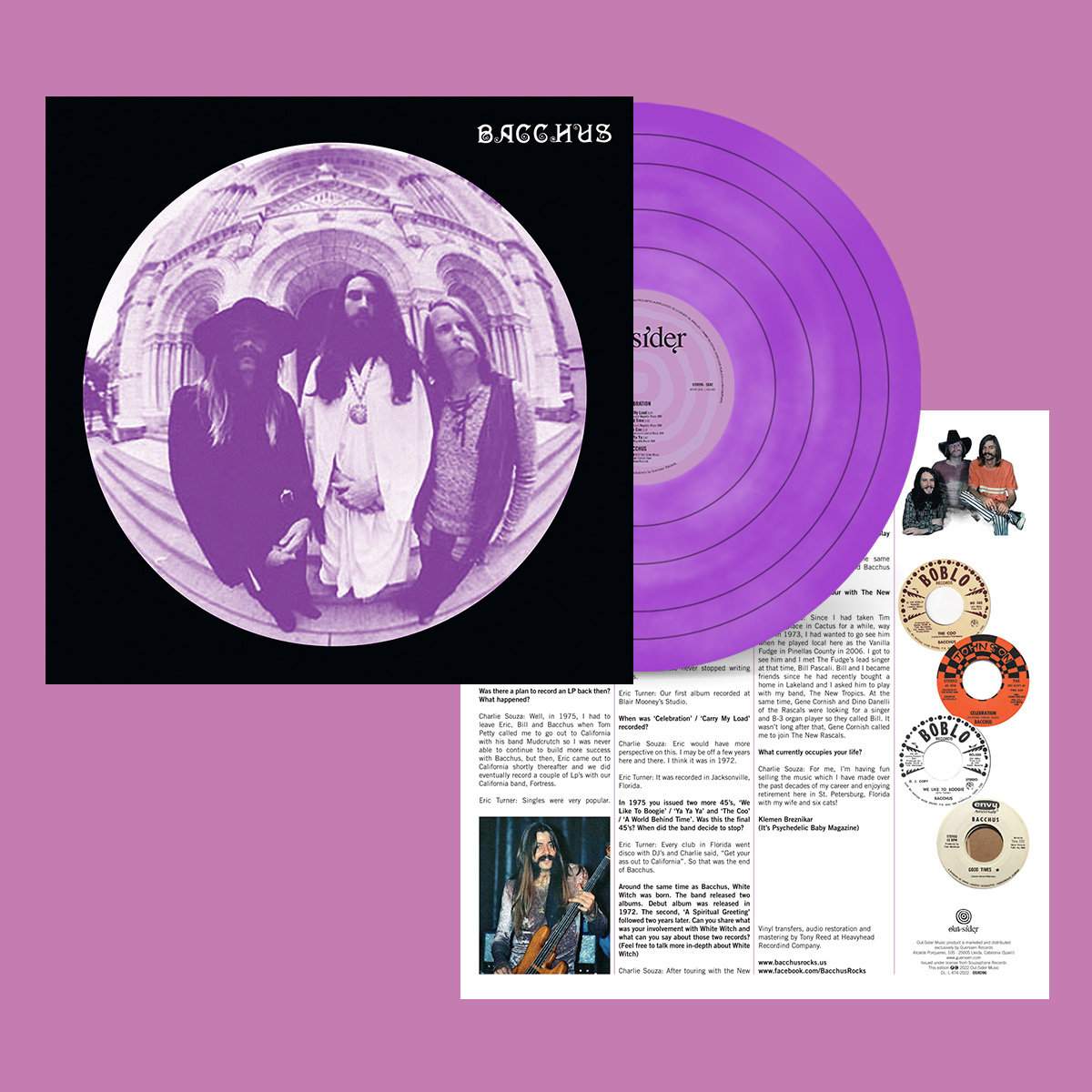 "I remember Duane Allman came to jam one night"
How did it all start for you when it comes to music? Do you recall a special moment when you heard a song and knew that you wanted to become a musician?
Charles J Souza: I was in my mother's womb when I heard and felt music vibrations. She was a piano player and from the minute I was born I heard piano music. Music is in my blood.
Eric Turner: My dad played 'In The Mood' on piano and showed me how to do it. So I started out as a piano player.
Are you all coming from Tampa, Florida? What was it like to grow up there in the late 50s/early 60s?
Charles J Souza: As an eleven year old, I sold papers and made a few dollars a day on the Air Force Base in Tampa and would always take the money I made that day, which I counted in quarters, and spend most of it on the jukebox in the commissary, waiting for the paper lady to pick us all up and take us back home. Sometimes I would arrive home with maybe 50¢!
Eric Turner: We had a drug store next to Wilson Jr. high school and I would go in and listen to the songs on the jukebox. Ha, well I looked forward to the fair parade.
What kind of records did you own back in your early teen years?
Charles J Souza: My older sister had all of the Elvis Presley records that I memorized before I was 12. Then I was into folk music for a while, Peter, Paul and Mary was the buzz, until a couple of years later when I first heard 'I Want to Hold Your Hand' by The Beatles. From then on, it was The Beatles that inspired me to learn how to sing and play at the same time! Not too long after that, I joined up with The Tropics, who were doing a lot of 50's and 60's R&B. Eric Turner and I were progressing as we went and all of that Tropics success led us into our next phase, Bacchus!
Eric Turner: I bought all the Elvis Presley records and had a stack of 45's.
One of the early bands you were part of was The Tropics. Tell us about the formation of this group that eventually recorded 6 singles.
Charles J Souza: We made a few more records in our early days. 1965 was a good year. Our producer at the time, Phil Gernhard, helped us to write a local hit song, 'I Want More'. From there we started writing our own songs together and separately and we also covered a couple of other artists.
Eric Turner: We formed in high school. I was in another band called The Impalas with Mike Pinera.
What was the scene back when The Tropics played?
Eric Turner: People were just turning on to The Beatles and The Rolling Stones. My friend, Ronnie Elliot got sent home for combing his hair down. The beach scene was awesome with teen clubs.
In 1965 you released your first 45. Where did you record it?
Charles J Souza: In a local studio, I'm sure Eric can remember this better than I.
Eric Turner: Yes, it was a local recording studio in Tampa. I remember Buddy Pendergrass had an amp problem and got the sound of '(I Can't Get No) Satisfaction'.
The single was followed by another one in 1966. 'It's You I Miss' / 'You Better Move' was issued on Laurie Records. Did it get any airplay?
Charles J Souza: As far as I can remember, we always had lots of airplay on all of our local AM stations.
Eric Turner: Yes, WLCY was the station in Tampa. There were many others as well.
'For a Long Time' / 'Black Jacket Woman' issued on Thames is among the very best 45's you released. What do you recall from working on it?
Eric Turner: Travis and Coventry wrote the songs and worked with The Tropics to sound like The Beatles. They had a local hit as well.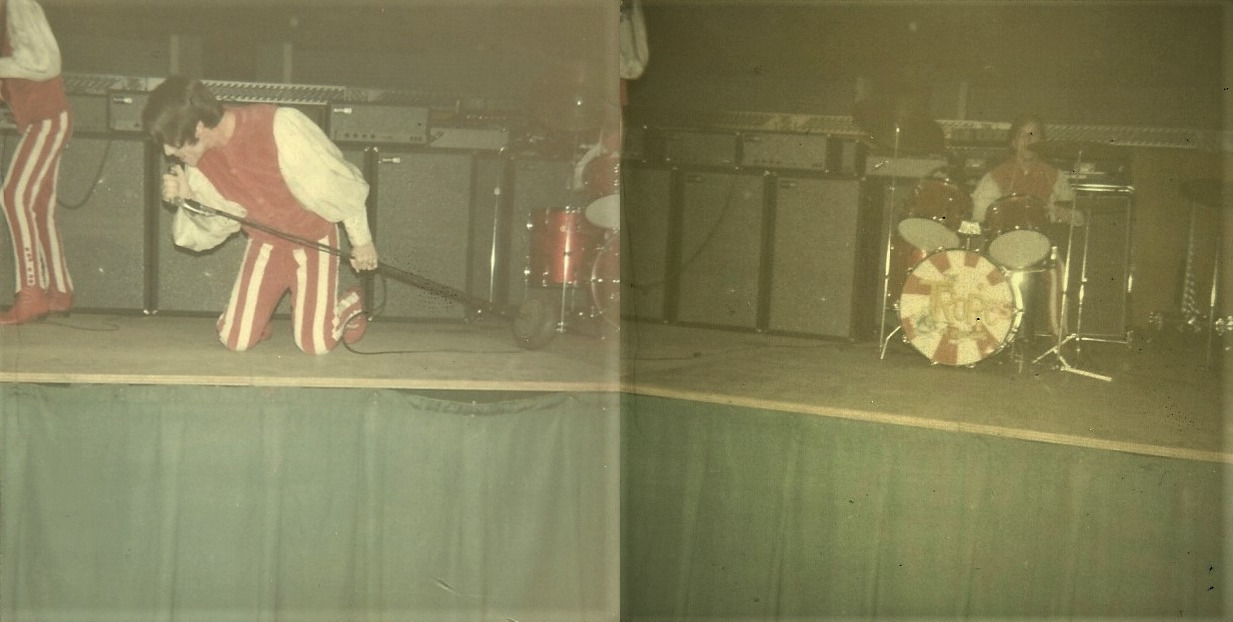 Around this time you won a Battle Of The Bands contest in Chicago and managed to get signed to Columbia. The result was 'Time / As Time's Gone'. What was it like for you to record with Columbia? The 45 became quite successful. The A side is more on the gentle side, and the B side is quite a heavy track…
Eric Turner: Teo Macero produced the tracks at Criteria Recording Studio. We were thrilled to be in Miami.
Columbia offered you another recording and you recorded 'Summertime Blues – Land of 1000 Dances' / 'This Must Be the Place'.
Eric Turner: We recorded that at the CBS Studios in New York. Teo Macero produced again. Big time event!
What about 'Tired of Waiting' / 'Talkin' 'Bout Love', which was issued on Malaco Records?
Eric Turner: Yes, in Jackson, Mississippi. We did a cover and original. We were very inspired by Vanilla Fudge at the time.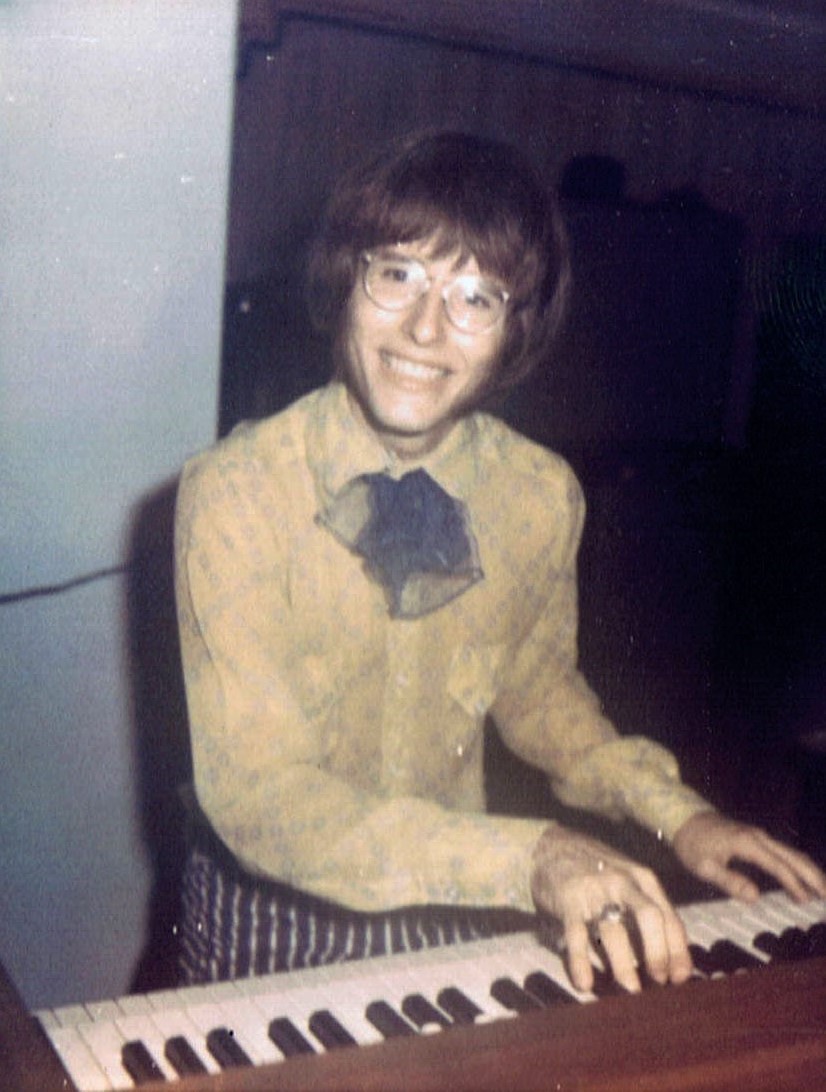 How come you changed your name to Chipper? Was there a lineup change?
Charles J Souza: No, Chipper was my newborn son so I used his name as the artist, which was actually a couple of songs that I wrote with just me and Eric in the studio at Malaco in Jackson, Mississippi.
With Chipper you recorded your final 45, 'Groovy Christmas' / 'Toy Soldier'. Tell us about it.
Charles J Souza: I remember riding up to Malaco on the plane and writing in some more lyrics. I had help on 'Groovy Christmas' on background vocals with singer and writer Paul Davis, who had a few hits in the years to follow. 'I Go Crazy' was one of them. My son had been born in December of 1967 so it must have been before the Christmas of 1968.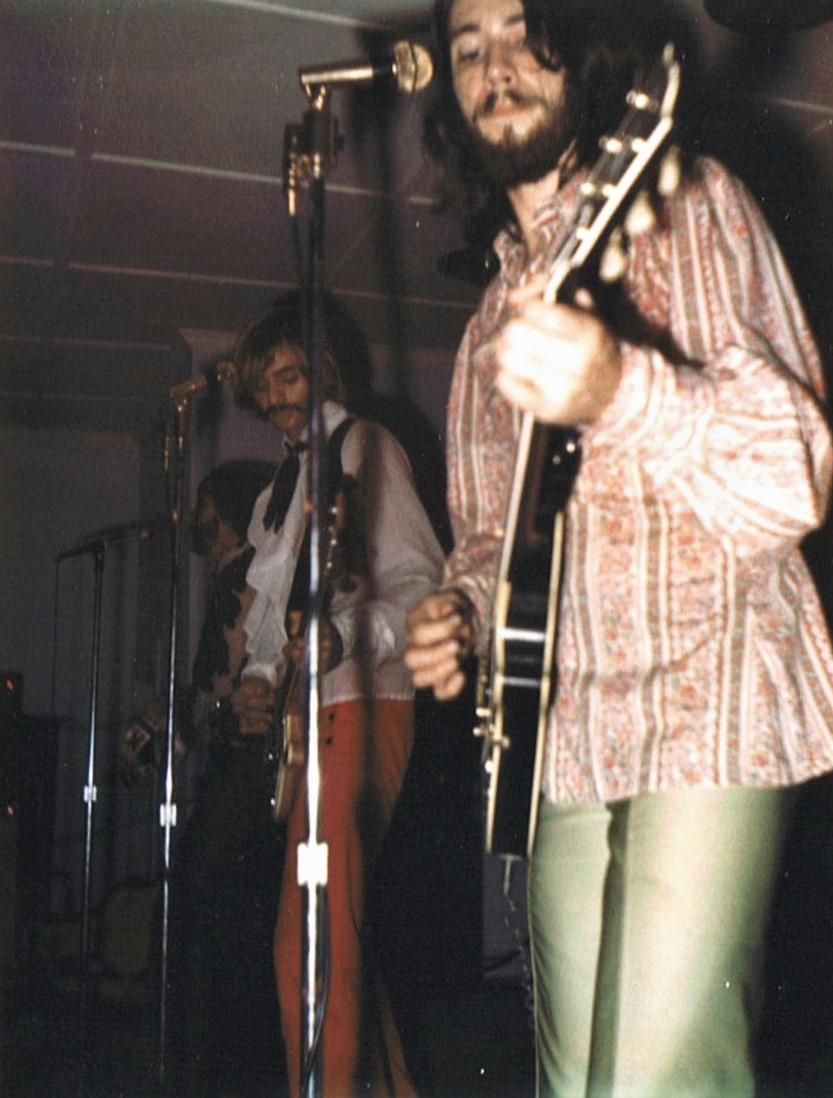 Next stop, Bacchus. What led to the formation of this group?
Eric Turner: Wanting to go in a heavier direction. At the time we listened to a lot of Jimi Hendrix Experience and Cream.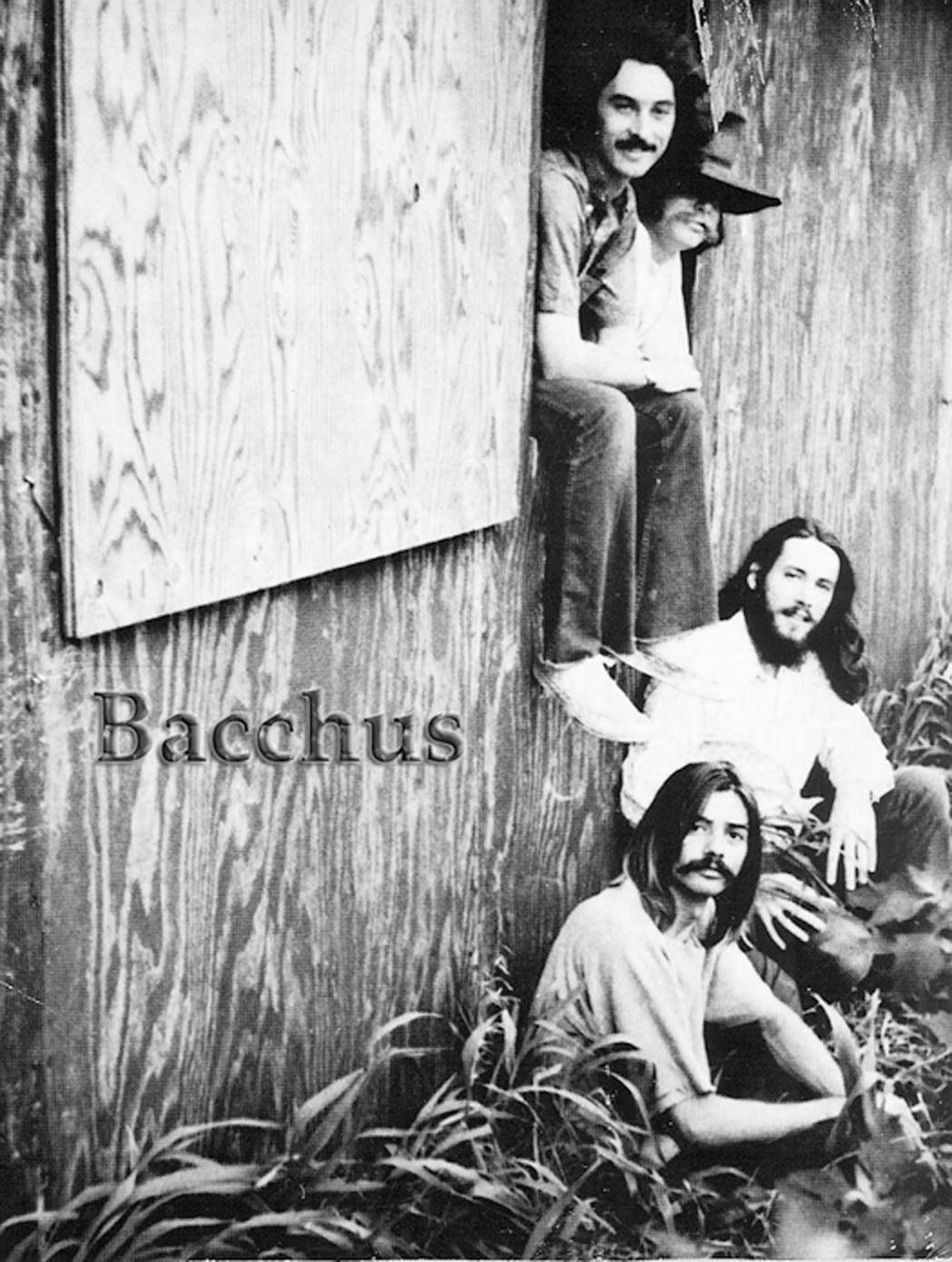 Were you a trio all along or did the lineup change?
Eric Turner: It was mainly the same. Paul Forney played bass when Charlie went with The Allman Brothers Band. We had keyboards and congas briefly.
What year did the band formed? 1970?
Eric Turner: I believe we formed in 1969.
How did you decide to use the name "Bacchus"?
Eric Turner: My friend Dennis Maile came up with the name "Bacchus." Roman god of wine, women and pleasure.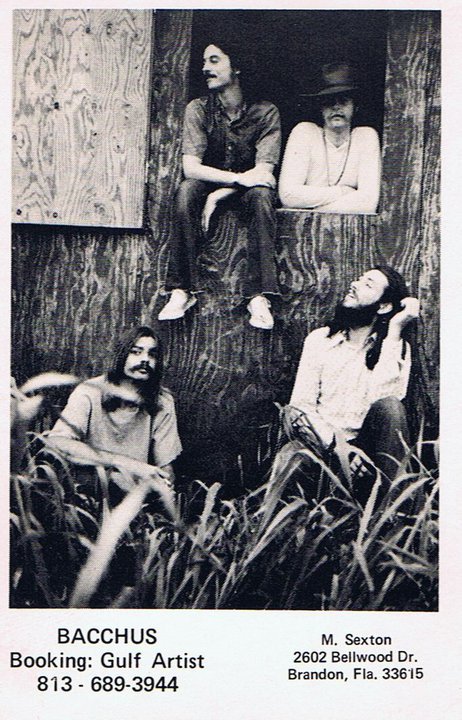 What can you tell us about 'Good Time' / 'Hope'?
Charles J Souza: Eric wrote 'Good Time' and I wrote 'Hope' and the band collaborated together on both songs. Eric was the main artist in Bacchus so I'll ask him to cover most of the following.
Eric Turner: It was recorded in Jacksonville, Florida. 'Good Time' was a funky good time track and 'Hope' was a masterpiece of rock music!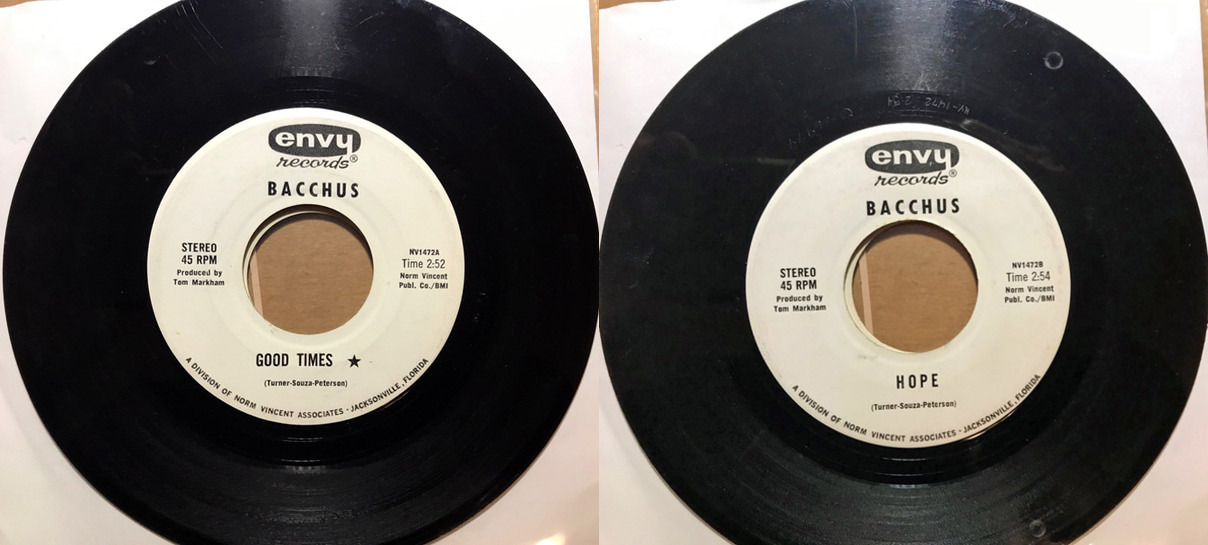 This single was self-released under the name of Envy Records. Do you know how many copies you pressed?
Eric Turner: 5000, I think.
What influenced the band's sound?
Eric Turner: Most of the supergroups at the time. Jimi Hendrix Experience, Cream, The Allman Brothers Band, Pink Floyd, The Beatles, The Rolling Stones and many more.
Tell us about your amps and instruments?
Eric Turner: I had a Gibson 335 that I loved and a 100 watt Marshall Super Tremolo. I also had Fuzz Face distortion, Univibe, Echoplex. They were all from around 1969.
When and where did Bacchus play their first gig? Do you remember the first song the band played? How did the audience accept the band?
Eric Turner: I think it was Dino's. The main club in Tampa for bands. I remember Duane Allman came to jam one night. The crowd went wild. We jammed around the 'I Just Want to Make Love to You' number.
Did you have any management?
Eric Turner: Yes. They were a help. It was Gulf Artists Management.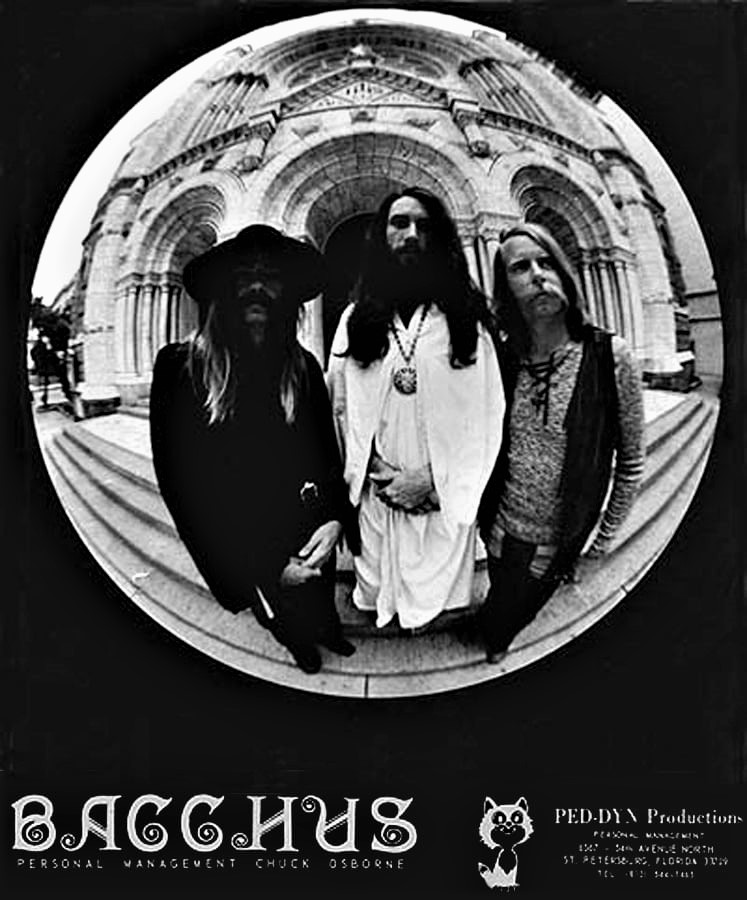 Bacchus played with some really well known acts… What are some of your favorite memories from playing those shows?
Eric Turner: Arriving early for the Grand Funk Railroad shows and taking the best dressing room. Seeing B.B. King in a yellow suit with a lady on each arm. Parties before, during, after.
"While sleeping the police came in and we went to jail"
What would be the craziest story that happened to the band while playing gigs?
Eric Turner: It was all crazy. But we were staying at a friend's house and they left a bag of pot by our bed. While sleeping the police came in and we went to jail. We bailed out in time to do the concert that night. The charges were dropped!
You also went on tour, right?
Eric Turner: Yes, with Grand Funk Railroad. Eight big concerts, also with the other acts including Free, Lynyrd Skynyrd, B.B. King, The Outlaws, Redbone, Edgar Winter and a host of regular gigs, parties et cetera.
How did the Florida gig with Mahavishnu Orchestra come about?
Charles J Souza: Through our then manager Margie Sexton. That was the best drummer I had ever seen in my life!
Eric Turner: We were very popular with fraternities. They wanted Bacchus to open the show. It was one of the best nights. The crowd was with us.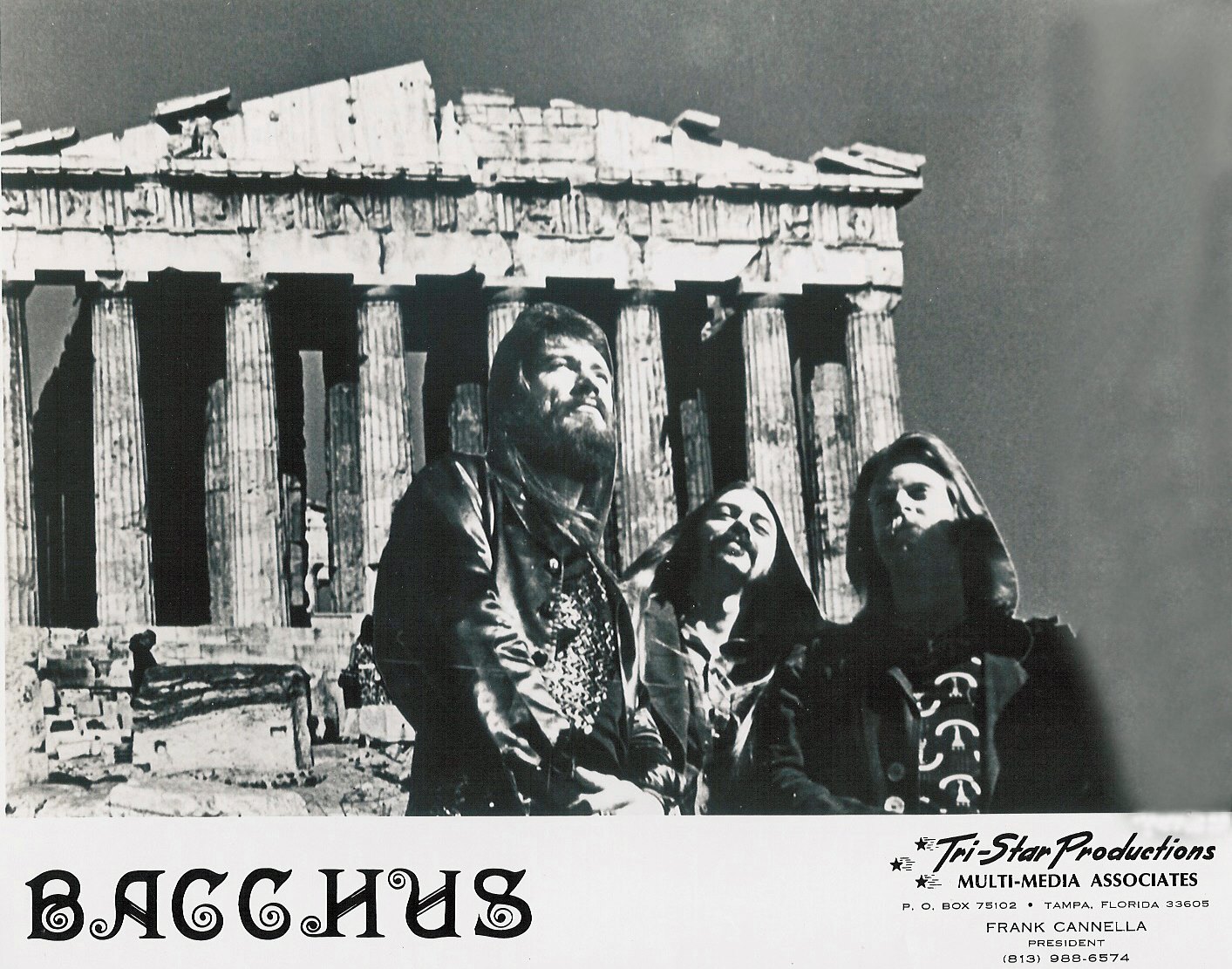 Were you inspired by psychoactive substances like LSD at the time?
Eric Turner: Yes, we tripped after the shows and would play for hours coming up with new ideas.
Was there a plan to record an LP back then? What happened?
Charles J Souza: Well, in 1975, I had to leave Eric, Bill and Bacchus when Tom Petty called me to go out to California with his band Mudcrutch so I was never able to continue to build more success with Bacchus, but then, Eric came out to California shortly thereafter and we did eventually record a couple of Lp's with our California band, Fortress.
Eric Turner: Singles were very popular. That would lead to an album release. Still looking for that breakthrough hit single.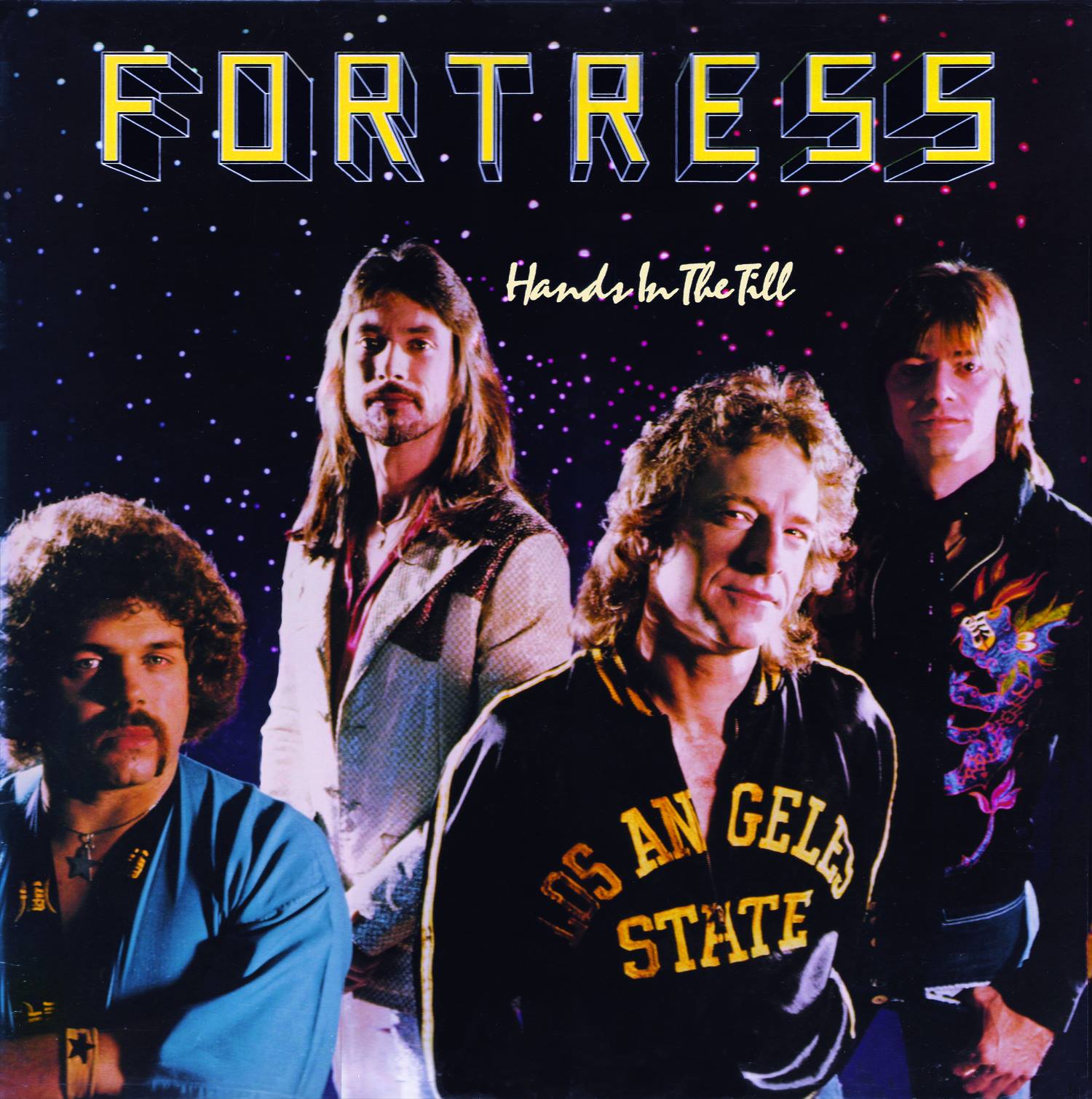 Tell us about the album issued by Guerssen Records. Are you excited to hear your material on vinyl after all these years?
Charles J Souza: Yes, yes, yes! This is a very special time. I had asked Alex at Guerssen a few years back if they would release our Bacchus music but he said we needed to find the record which we didn't have, 'The Coo & A World Behind Time'. I finally found the record and Alex has gone ahead with the plan! I'm really looking forward to it!
Eric Turner: Definitely. So very nice!
What can you tell us about the material featured on the album? Would you share your insight on tracks?
Eric Turner: Love, peace and happiness. The message was there. Rock and roll was all we wanted to do. It was a time of joy.
Is there any unreleased material left?
Charles J Souza: We never stopped writing songs.
Eric Turner: Our first album recorded at Blair Mooney's Studio.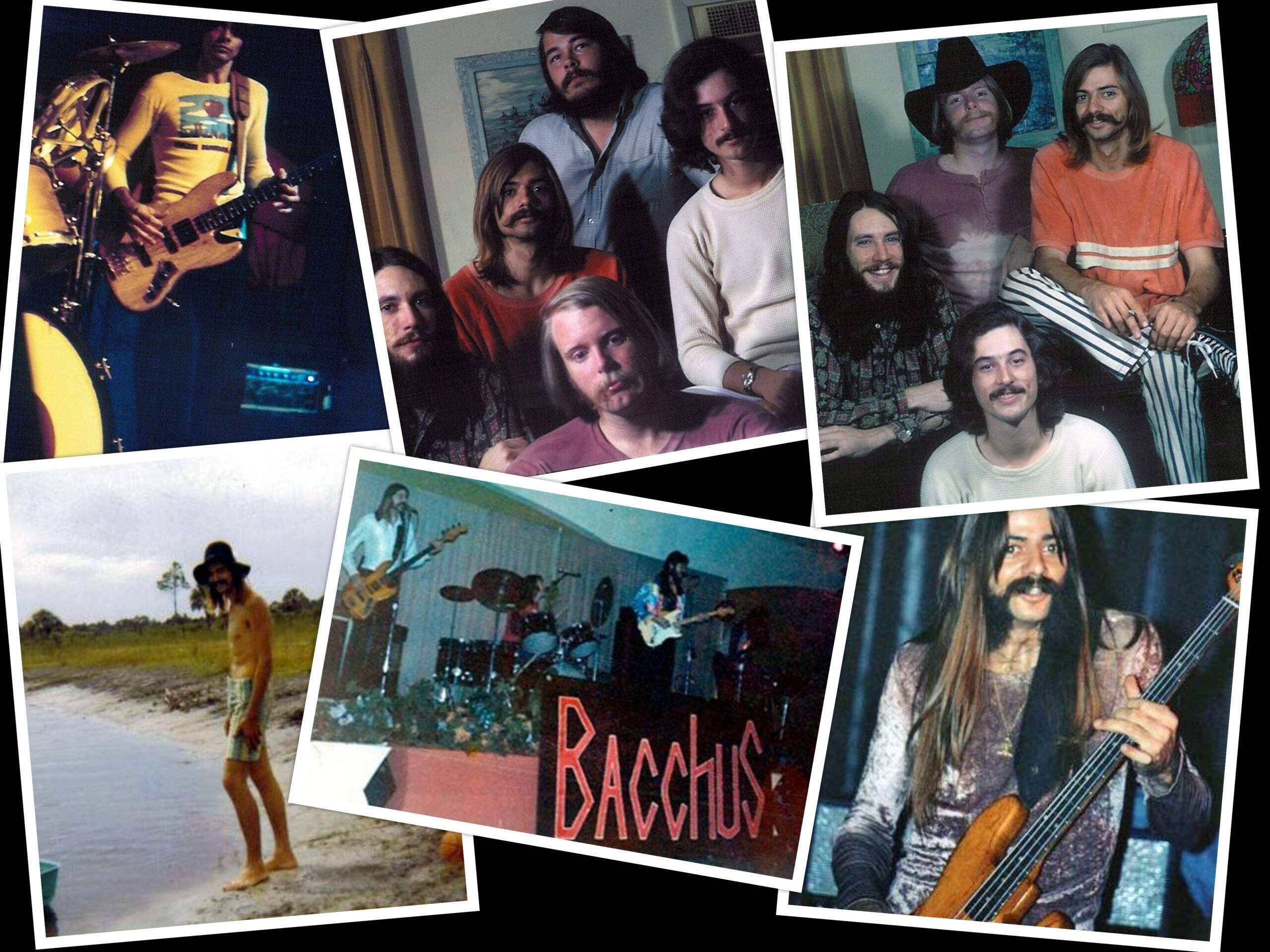 When was 'Celebration' / 'Carry My Load' recorded?
Charles J Souza: Eric would have more perspective on this. I may be off a few years here and there. I think it was in 1972.
Eric Turner: It was recorded in Jacksonville, Florida.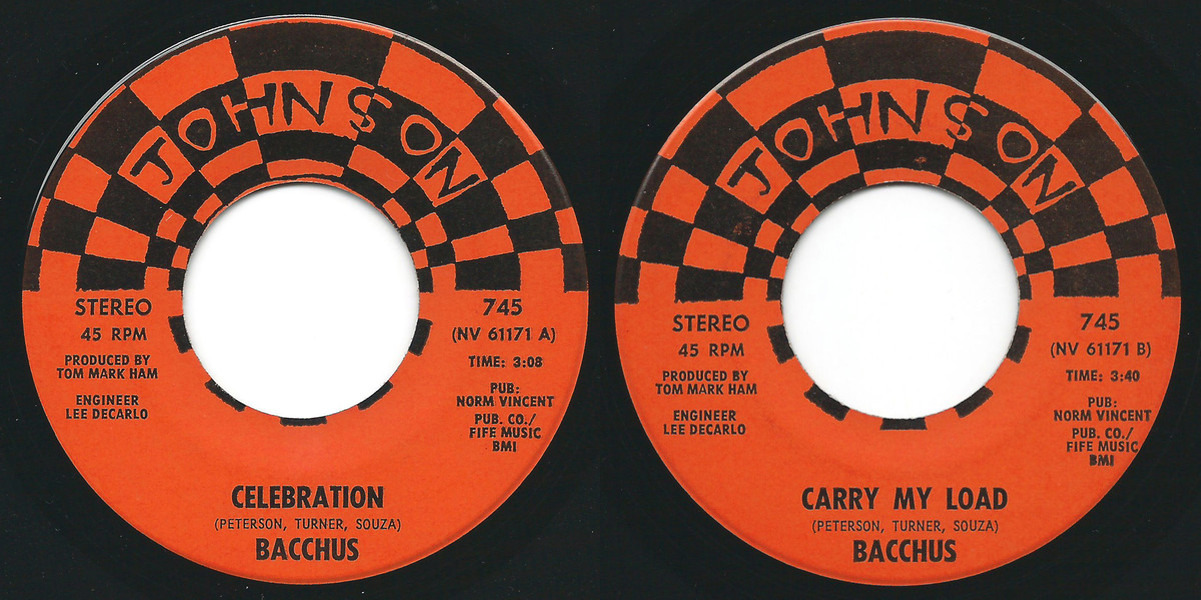 In 1975 you issued two more 45's, 'We Like To Boogie' / 'Ya Ya Ya' and 'The Coo' / 'A World Behind Time'. Was this the final 45's? When did the band decide to stop?
Eric Turner: Every club in Florida went disco with DJ's and Charlie said, "Get your ass out to California." So that was the end of Bacchus.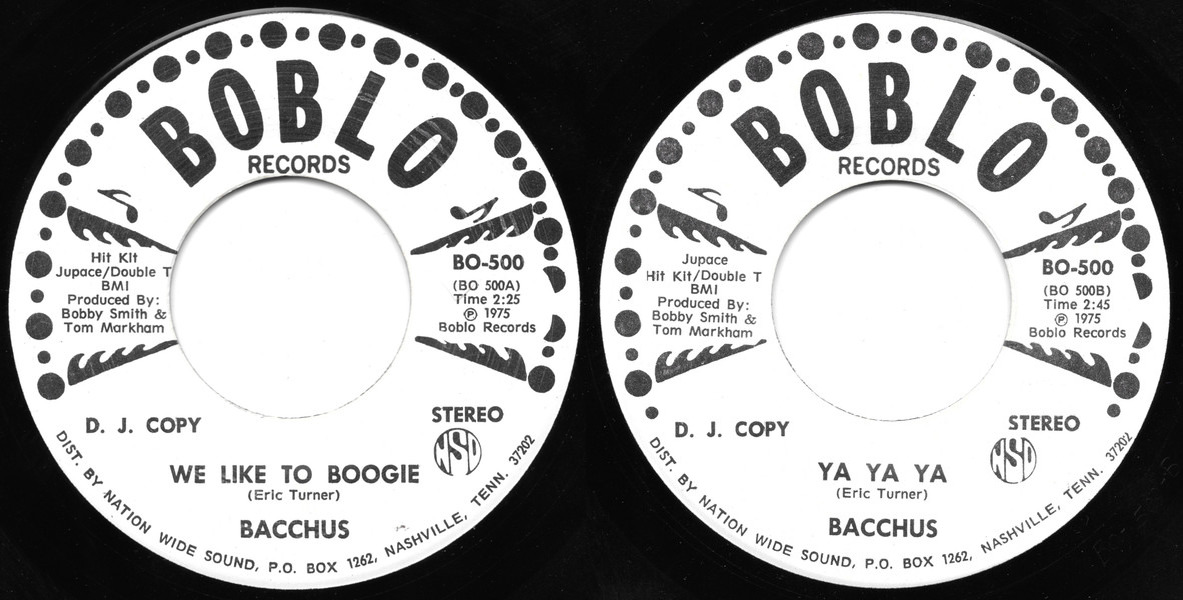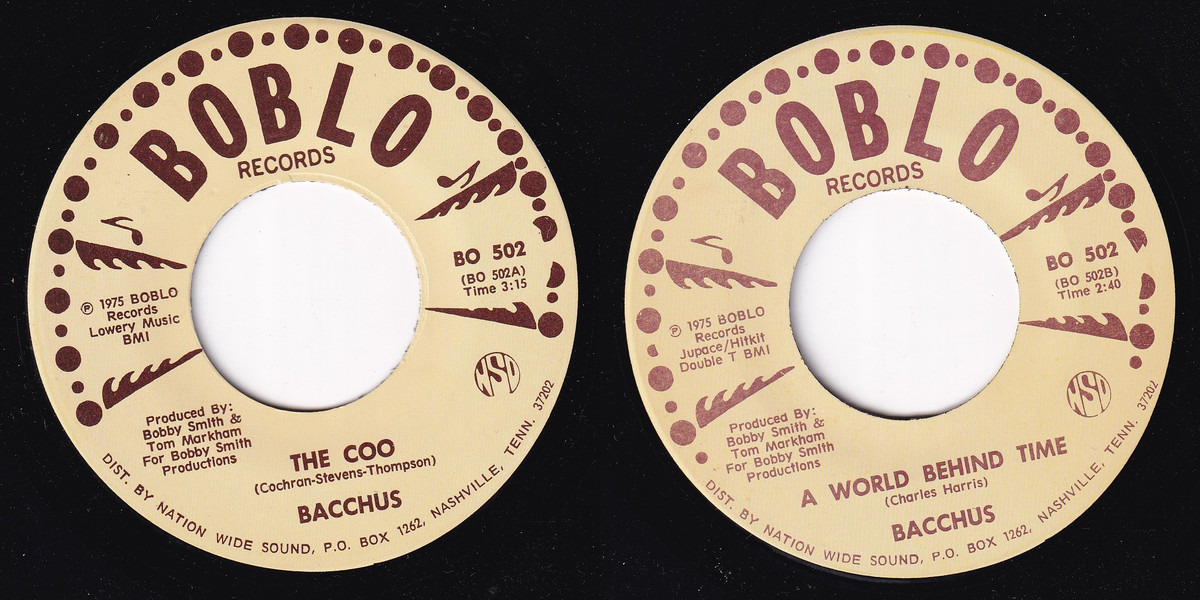 Around the same time as Bacchus, White Witch was born. The band released two albums. Debut album was released in 1972. The second, 'A Spiritual Greeting' followed two years later. Can you share what was your involvement with White Witch and what can you say about those two records?
Charles J Souza: After touring with the New Cactus Band in 1973, I joined up with my old Tropics bandmate, Buddy Pendergrass in early 1974 to work up the second album, 'A Spiritual Greeting' and brought in Bacchus' Bill Peterson to play drums.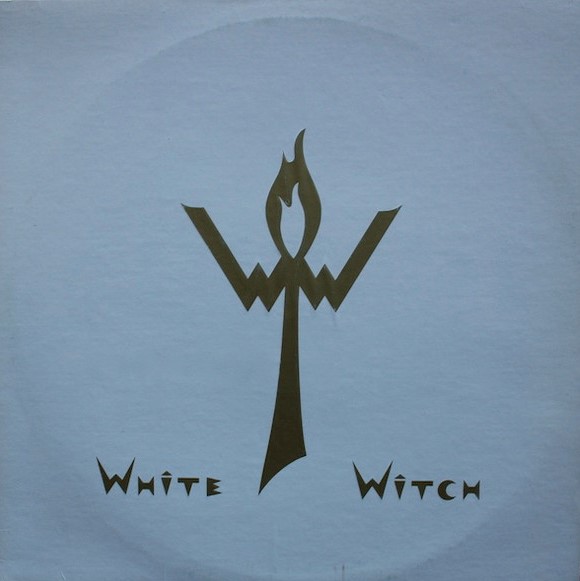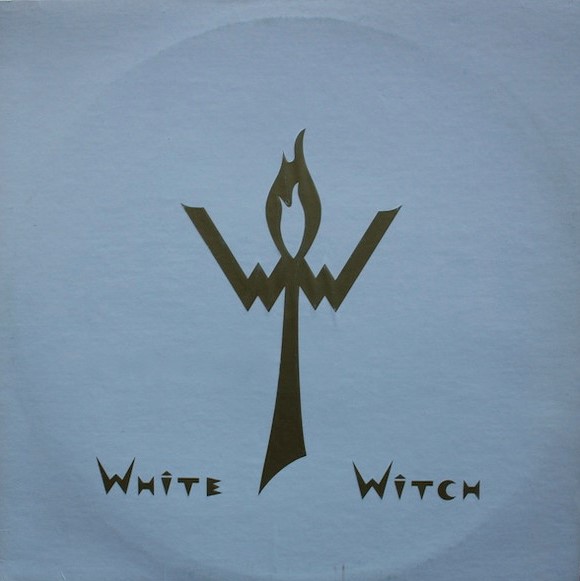 We recorded it in Miami at Criteria Studios with none other than Ron and Howie Albert as our producers. The Albert's also produced an album entitled 'Layla and Other Assorted Love Songs' with Eric Clapton and his gang there.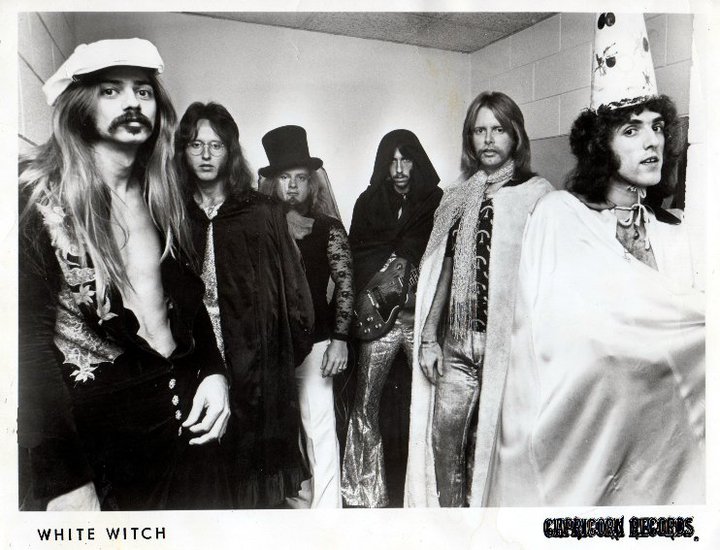 What about White Witch gigs? Did you play a similar circuit as Bacchus?
Charles J Souza: We also had the same management as The Tropics and Bacchus did.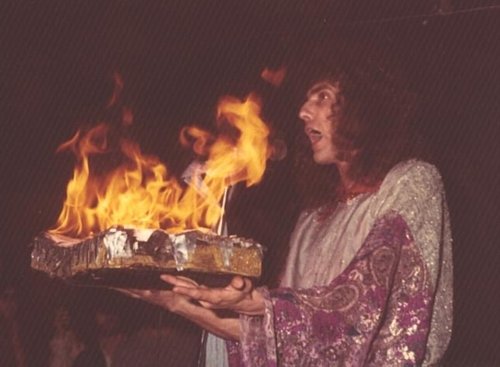 Charlie, how did the tour with The New Rascals come about?
Charles J Souza: Since I had taken Tim Bogert's place in Cactus for a while, way back in 1973, I had wanted to go see him when he played local here as the Vanilla Fudge in Pinellas County in 2006. I got to see him and I met The Fudge's lead singer at that time, Bill Pascali. Bill and I became friends since he had recently bought a home in Lakeland and I asked him to play with my band, The New Tropics. At the same time, Gene Cornish and Dino Danelli of the Rascals were looking for a singer and B-3 organ player so they called Bill. It wasn't long after that, Gene Cornish called me to join The New Rascals.
What currently occupies your life?
Charles J Souza: For me, I'm having fun selling the music which I have made over the past decades of my career and enjoying retirement here in St. Petersburg, Florida with my wife and six cats!
Klemen Breznikar
---
Bacchus Facebook
Guerssen Official Website / Facebook / Instagram / Twitter / Bandcamp / YouTube