Upupayāma | Interview | New Album, 'The Golden Pond'
Upupayāma is a project by an Italian multi-instrumentalist and songwriter who lives in a small mountain village above the city of Parma. Alessio Ferrari's music is rooted strongly in Eastern and Western folk traditions, an approach that Ferrari blends with his own modern sensibilities and style.
---
In his project he incorporates a number of unusual instruments including sitar, erhu, transverse and wooden flutes, and a variety of percussion. His latest album, 'The Golden Pond,' conversely, is all about location. Inspired by his frequent visits to a small lake near his mountain home, Ferrari intentionally focused on the details of the place he inhabited, a practice he decided would translate well with his approach to writing music. 'The Golden Pond' is Upupayāma's second album with Centripetal Force and Cardinal Fuzz.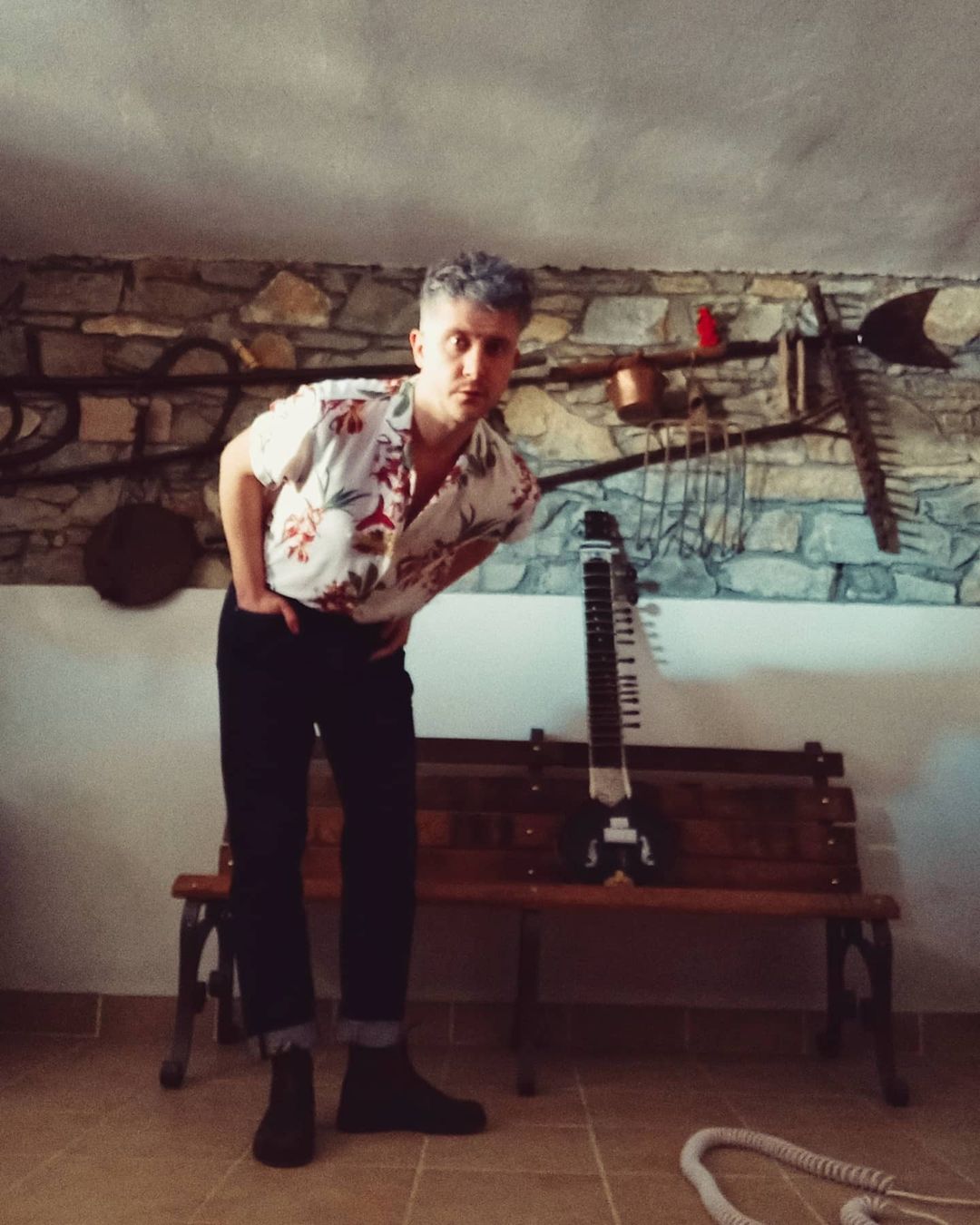 "Wander between one genre and another"
Tell us about your background, how did you first get interested in music?
Alessio Ferrari: Hi Klemen! First of all, thank you. Let's say it's a very banal story. I got into music at the age of twelve thanks to my older brother. He had a bunch of punk and brit pop tapes, on the covers there were pen drawings, weird drawings, but beautiful, they fascinated me. One day, out of curiosity, I listened to them and from there "BOOM!" I went crazy. From there I wanted to learn to play some instruments, not so much to remake the songs I was listening to, but to write new ones. I have played in a few bands over the years, playing a bit of everything from punk to post rock, from the most brutal noise to indie rock. I started with the guitar, then over the years I gradually added many other instruments, including the sitar. I honestly play it very badly, I think it is an infinite instrument that forces you to remain humble, hence I understand the enormous respect that real sitar players have for this wonderful instrument.
What led you to start a project under the name of Upupayāma?
Upupayāma was born as soon as I realised that those sound notes, those sketches of songs that would later become the first album, were what I had been looking for in music all my life, they were the sounds I had had in my belly for years, the atmospheres I had been experiencing, albeit only in my imagination, all my life.
As a multi-instrumentalist, do you feel pressured about what instrument to use in a certain situation or do you feel that's an advantage when it comes to music making?
Definitely an advantage for me. It allows me to wander between one genre and another just by referring to my imagination, obviously to my musical background, to the mood of the moment… I never set myself any limits, just as I never decide anything at the table, everything comes out as an improvisation. For example, last night I was working on a new song and I picked up the sitar and something totally unexpected came out, but I had imagined that song, singing it in my head, totally different. That's why I mentioned "the belly" earlier, because it is it, even before the head, that dictates the law when composing.
Were you in any bands before starting your own project?
I hadn't played in any band for a few years. I had reached a point where I wanted to be honest with myself and only play what I really wanted to play, so a few years ago I decided to focus on myself and not get involved in projects that were not my own.
"The environment in which we imagine, sleep, laugh and eat et cetera influences everything we do"
You're living in a small mountain village in the Apennine mountains, that gives a certain mystic value to your music. Is the place where you create your music important to you?
Absolutely. I believe that the environment in which we live, consequently the environment in which we imagine, sleep, laugh and eat et cetera influences everything we do. I used to live in the city and although I love my city, I didn't have or rather didn't feel I had the same freedom that I have in the small village in the mountains where I currently live. I believe and hope this is also reflected in my music. The ability to leave the house and walk a few steps to go and talk to a tree makes me feel good. I don't want to sound like a spiritual guru because I'm absolutely not, but I believe that, especially in this day and age, creating an environment in which you can feel free, serene and relaxed is fundamental. I want to give two examples: a huge influence on my first album was the many hikes in the woods that I usually do, while on the second album it was a small pond that I went to a lot recently. I would go there, sit on the ground and spend hours observing, listening, it definitely had an influence on 'The Golden Pond'. I want to make it clear that I'm not a new Thoreau, I'm often in the city, I go to clubs and breathe smog like everyone else, but I made a choice and I'm enjoying it.
Where did you learn all the instruments?
I learnt to play them (badly) on my own. Precisely for this reason I have no technical training, which I find advantageous in my case because I don't ask myself questions, I just play and let everything happen as it should. Also for this reason I don't have a methodology in songwriting and I don't claim to have it. It may be that a song comes from a bass line, sometimes even from a sound idea I have in my head, I never have a precise pattern to base it on.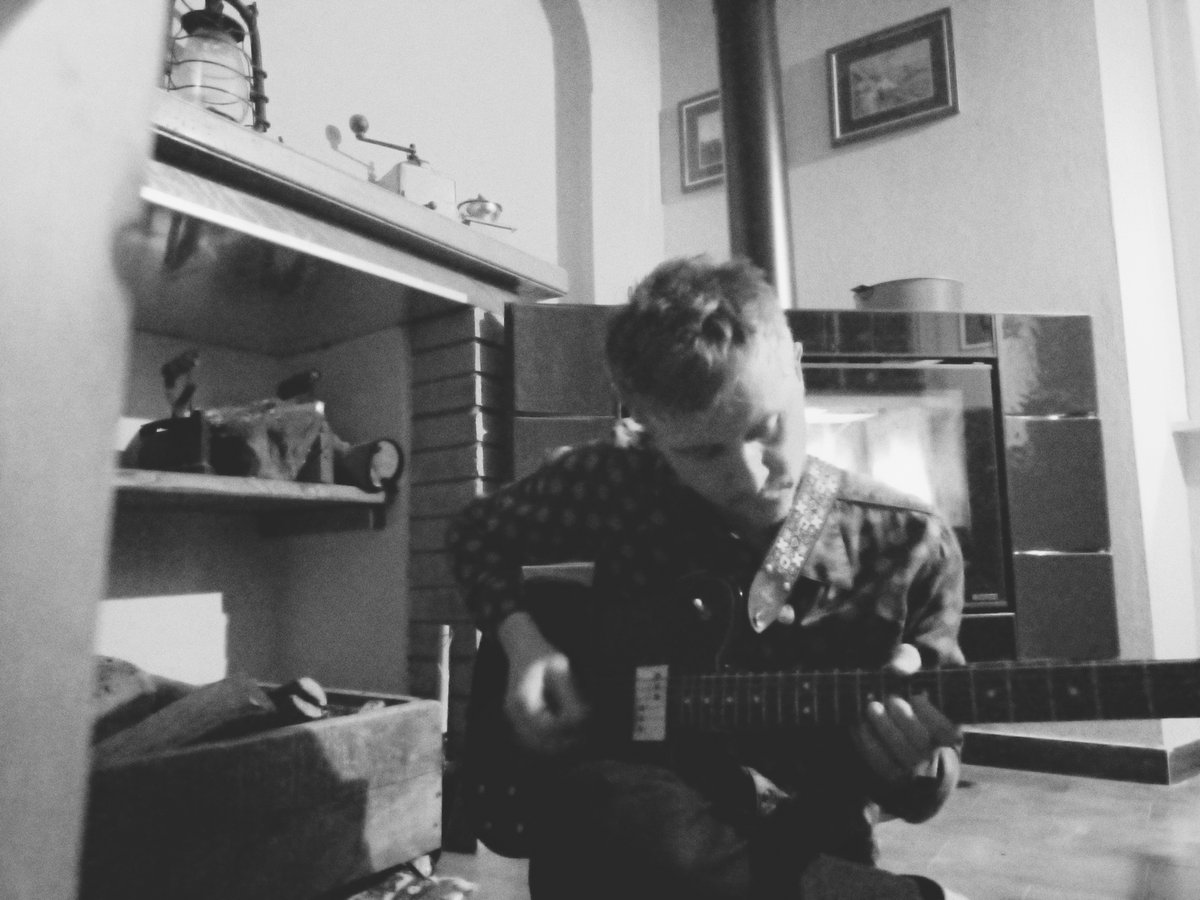 I would love it if you can talk about the influences and concept behind the project that lead to the creation of your self-titled debut album in 2020.
I would say that initially there was no clear idea behind the first album, just a lot of desire to play and to make those five songs come to life. During that time I listened to a lot of stuff like Träd Gräs Och Stenar, Popol Vuh, obviously Kikagaku Moyo and a lot of Italian library music, I think of Piero Umiliani, Alessandro Alessandroni, Daniela Casa. As I said before, I had found the sounds, the rhythms, the melodies I had been looking for in music for years. I didn't even ask myself "do I record all this?," I just did it. I enjoy doing it, it makes me feel good, and I hope to convey these things in my records…and I don't think I'll stop anytime soon, haha!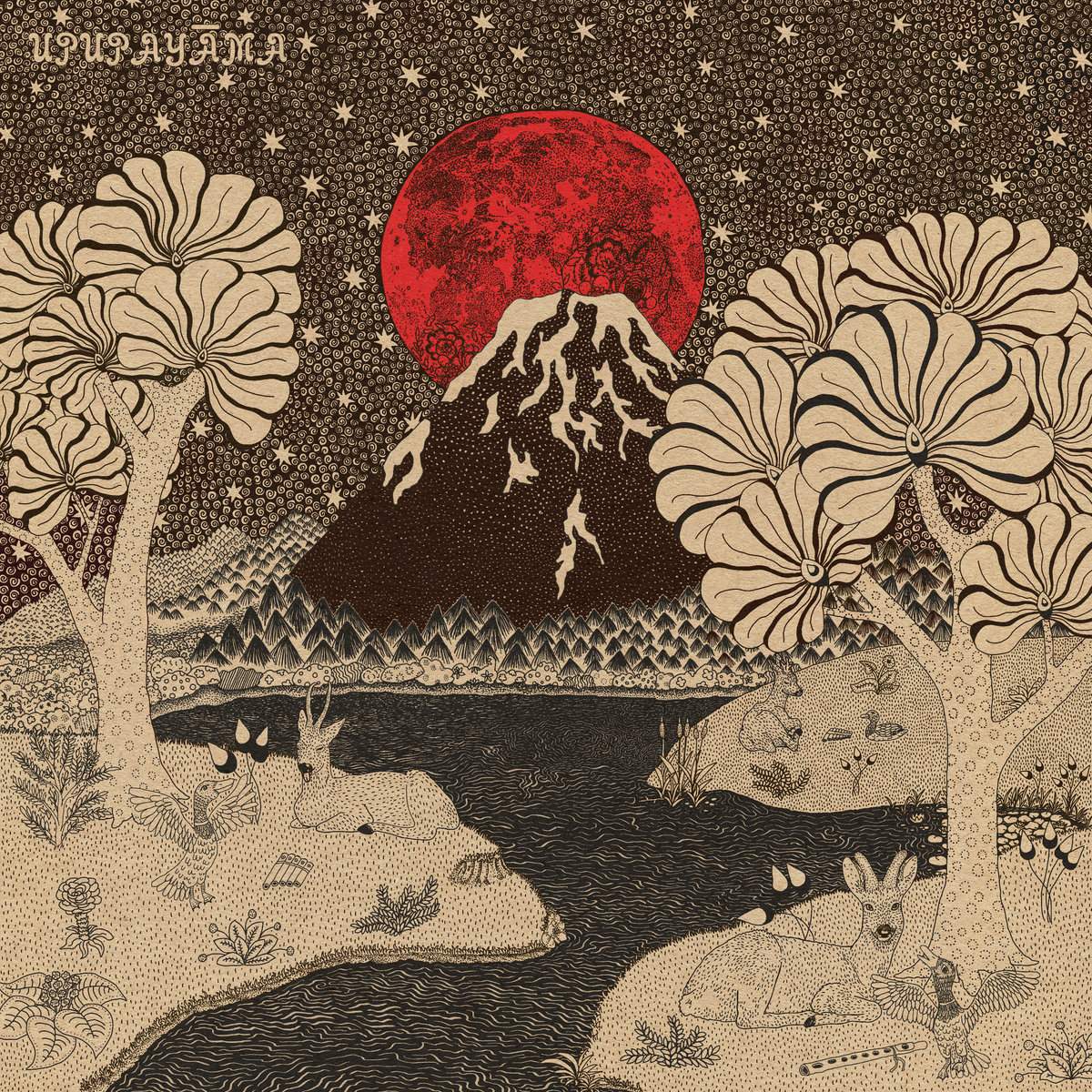 Can you share some further words about it?
Once I finished recording the first album, I had no pretensions. If fifteen people listened to it and three of them liked it, I would have already realised a dream. One fine day I wrote an email to Yui Kimijima, the person behind the knobs of one of my all-time favourite albums, House in the Tall Grass, asking him if he would like to work with me on my first album. I didn't even think he would answer me. After a few hours he replied that he would be thrilled to work on my music! I couldn't believe it! At that point, I knew something good would come out of it. In fact, not even a month after I had uploaded the album to Bandcamp, I was contacted by Cardinal Fuzz Records and Centripetal Force Records, two of my favourite labels wanted to release it on vinyl. I was out of my mind!
Your latest album, 'The Golden Pond', seems to be even more complex. Please share what's the story behind it?
The first song I wrote for 'The Golden Pond' was 'Cuckoos from the House of Golden Tin,' the first in the track list. Or rather, the initial acoustic guitar arpeggio. Again, I just wanted to play. Only after finishing 'Cuckoos from the House of Golden Tin' and recording notes of two or three other songs did I really enter, in the true sense of the word, into the world of 'The Golden Pond'. It is now understood that I love wandering around in the woods and at that time I often went hiking around this pond not far from my home. I would go there, take what I had recorded up to that point and listen to it. If what I listened to harmonised with the place, then I would say "good, it will be part of the album," otherwise I would discard it. In this way it was created in my head the idea that this album should have been a place where there was this Pond, everything else would be put in by the listeners.
I don't like to create things at the table, also because I'm not good at it. I rather like to let things happen. I can give you many examples of songs of mine that, in my head, sounded one way, but once finished were something else entirely. Again, 'The Golden Pond' took its own way and I could do nothing but follow it. From a purely musical point of view, what I wanted to do was something non-circular, something in which there were few points of reference and in which the listener could lose himself in beatitude. I was also in the mood for acid moments with the fuzz pissed off, I used new percussion, different sounds from the first album… In short, I had a lot of fun and, paradoxically, the whole process took less time than on the first album.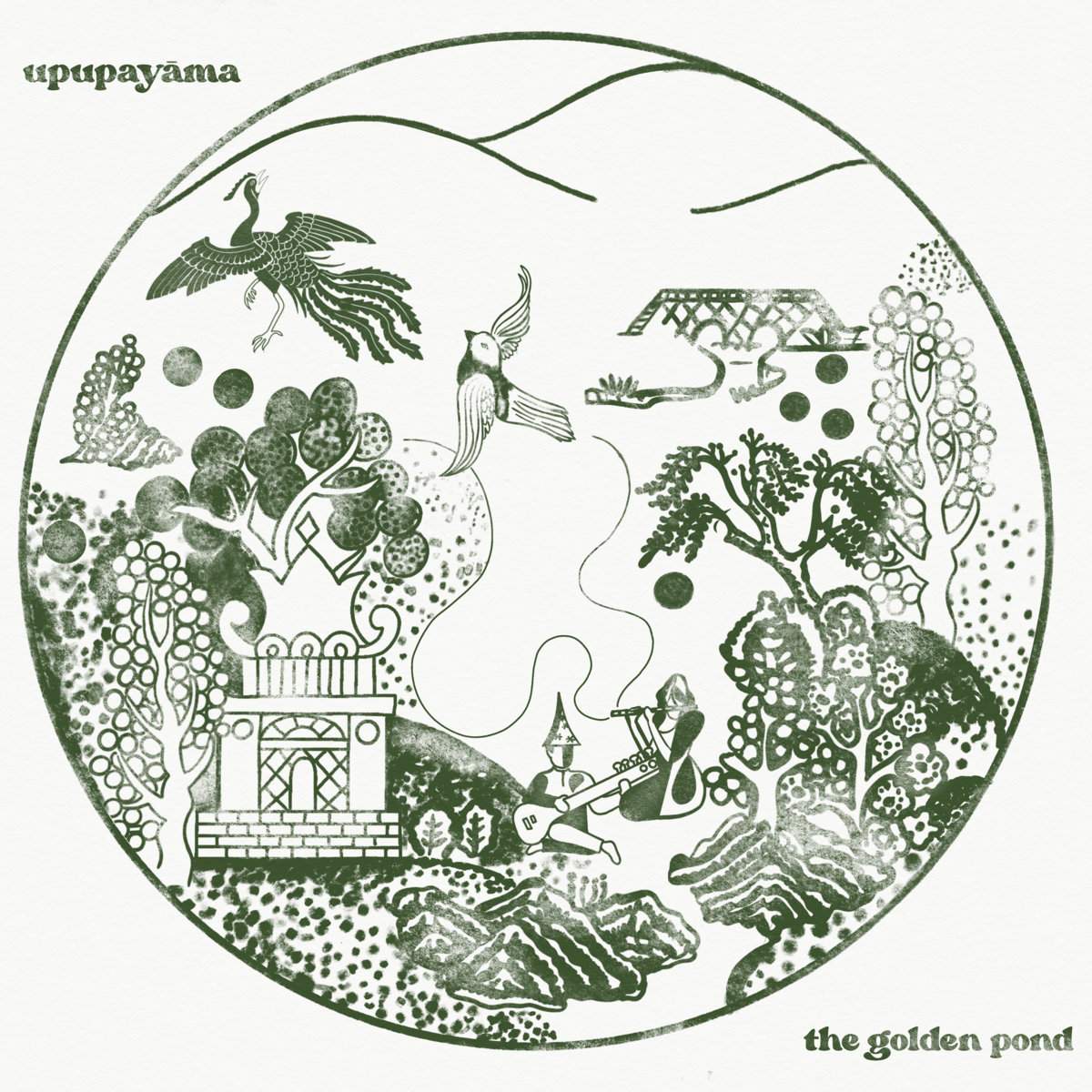 What's next for you now?
In the meantime we have put together a live band and are preparing the European tour that will happen between March and April 2023. In the meantime I'm working on a third album, which I prefer not to call an "album" because it will be more of a "collection of songs." They are old songs, notes of songs from the period of the first album that I had left aside but which I want to release because I like them a lot.
Let's end this interview with some of your favourite albums. Have you found something new lately you would like to recommend to our readers?
Lately I've been listening a lot to the last two Goat albums ('Headsoup' and 'Oh Death'), a Japanese band I think is great called Maya Ongaku, Don Cherry's 'Organic Music Society'… it's always cool to quote Don Cherry, isn't it? … and the latest from Minami Deutsch. I have mentioned the five I have listened to the most this past month.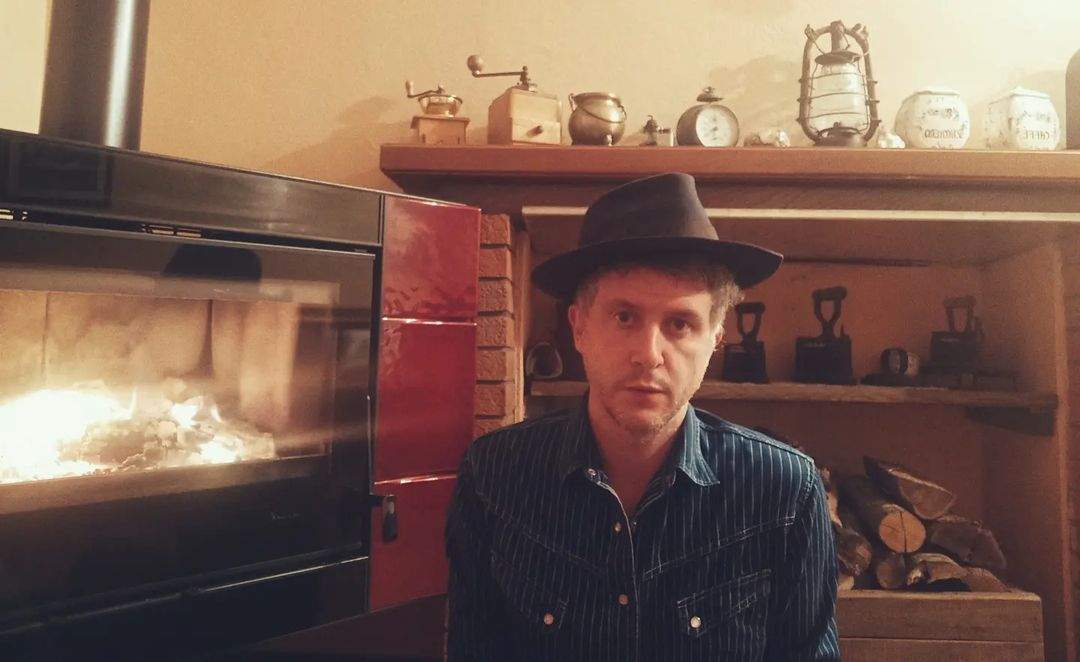 Thank you for taking your time. Last word is yours.
I wanted to end this interview by recommending a wonderful film I watched recently: Banshun by the great Yasujirō Ozu, which inspired the song 'Come Here, Noriko' featured in 'The Golden Pond'. Thanks!
Klemen Breznikar
---
Headline photo: Upupayāma at Psych in Bloom Festival 2022 | Photo by Belanglosigkeit 
Upupayāma Instagram / Bandcamp
Centripetal Force Official Website / Facebook / Instagram / Twitter / Bandcamp
Cardinal Fuzz Facebook / Twitter / Bandcamp / Bigcartel