Richard Torrance | Interview | "Moonlight Trippin'"
Richard Torrance is a singer, guitarist, songwriter, and producer with more than sixty years of performing experience in the music business.
---
Born in the Midwest, he relocated to Southern California soon after graduating from high school, to pursue his dream of becoming a recording artist. He signed his first recording contract in 1972 with Shelter Records, owned by Leon Russell and Denny Cordell. He recorded three albums for them before moving on to his second contract with Capitol Records in 1975. His first of four albums for Capitol, 'Bareback,' produced his song, 'Rio de Janeiro Blue'. The song has achieved international acclaim and has been recorded by more than 30 artists, as well.
Through the 1970s, he put together a band of Los Angeles based musicians and did three national tours. Richard and his band opened for some of the most famous rock groups in the world, such as Little Feat, Kansas, Taj Mahal, Billy Joel, Fleetwood Mac, The Eagles, Linda Ronstadt, Bob Seger, Chicago, The Beach Boys, REO Speedwagon, Loggins and Messina, The Kinks, Average White Band, Pablo Cruise, and Aerosmith, to name a few.
After leaving Capitol Records in 1979, Richard moved north to Ojai, California and focused on building a home recording studio, producing local talent and continuing to write music. He stayed there for over ten years, raising a family and touring the west coast.
The youngest of four children, Richard picked up a guitar when he was barely old enough to talk. At the age of 10 his Dad gave him a snare drum for a Christmas present and drums were his main instrument throughout middle and high school. Seeing the Beatles on television in 1964 left a lasting impression and he soon realized that being the front man in a band was more fun than being in the back of the stage and he officially picked up the guitar.
Armed with a Gibson Melody Maker paired with a Fender Bandmaster he was asked to be the guitar player in a newly formed band called The Tradewinds. Performing mostly top 40 radio, the band performed locally for school dances and the teen club twice a month.
The bands first single 'It Must Be Love' hit the Statewide radio waves which sparked the band to hit the road to larger cities such as Minneapolis, Chicago, and Winnipeg.
Richard's first encounter with Blues and Blues Rock music was hearing Paul Butterfield's Blues band's first album featuring Michael Bloomfield on lead guitar playing a Gibson Les Paul.
Moving back to the Midwest in 2004, Richard performed as a solo act as well as toured with various artists throughout the U.S. such as Gary Lewis and the Playboys.
It was around 2010 when Richard and Jennifer Lyn met and began playing music together and performing locally. They were both very deep into the blues realm and spent many hours listening to the blues greats comparing notes on guitar riffs and lyrics.
As their friendship grew, they started collaborating and experimenting with recording which led to working on two projects together.
Their first project released in 2021, 'Nothing Holding Me Down,' which features overdriven guitars with dueling lead harmonies and classic rock undertones.
Their second project is set to release in 2023, 'Gypsy Soul,' which is an album steeped in the Blues.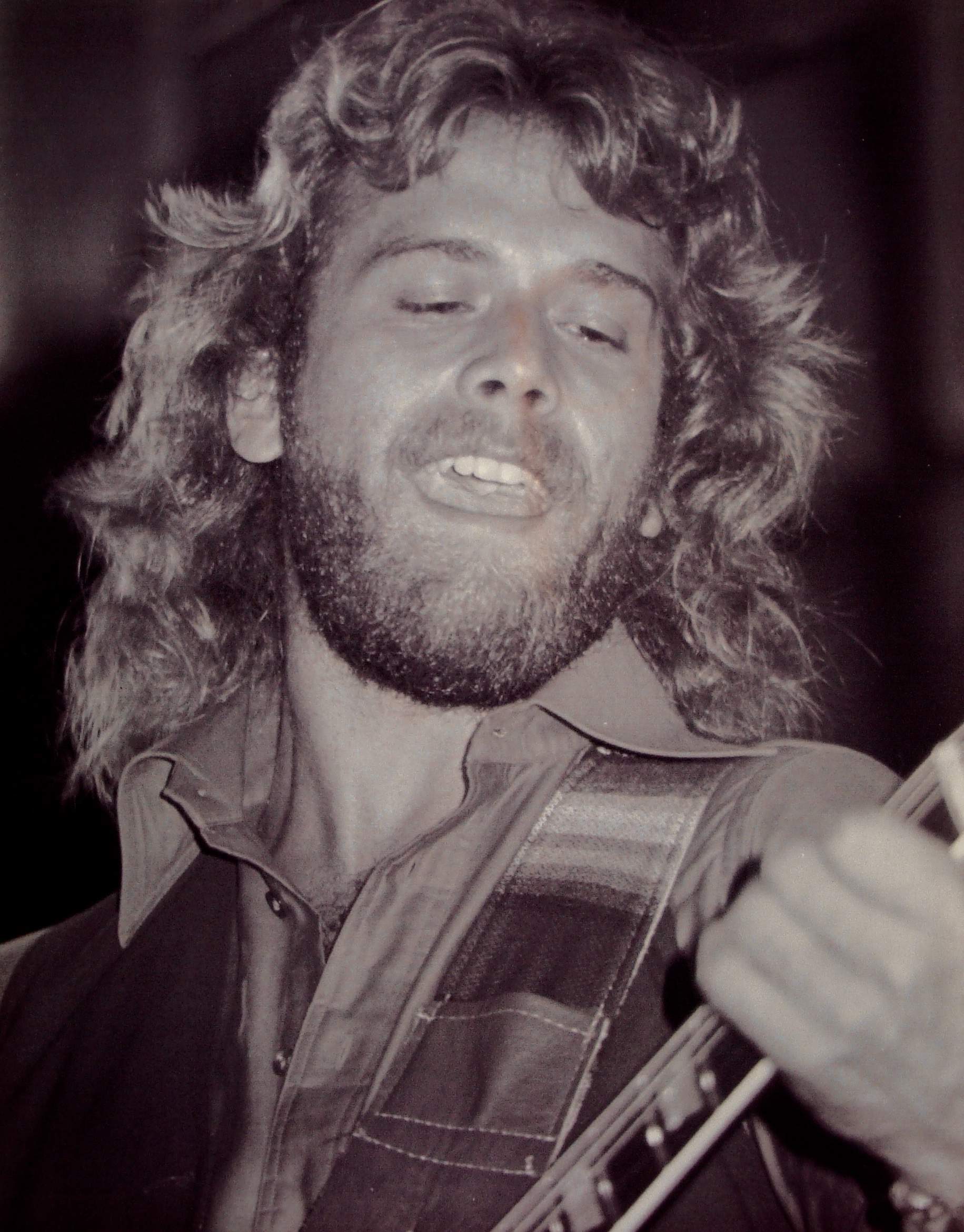 Where and when did you grow up? Was music a big part of your family life? Did the local music scene influence you or inspire you to play music?
Richard Torrance: I was born in Bismarck, North Dakota, USA in 1950. A baby boomer for sure. My family was not necessarily a "musical family" meaning we didn't sit around and play acoustic guitars and sing the night away together. However, my father was a jazz appreciator and I remember listening to Dave Brubeck at a very young age…and liking it! We had housekeepers that helped take care of us kids while mom and dad were at work and they almost always had the AM radio (remember those?) playing country and western. Back then it was Johnny Cash, Bob Wills, Hank Williams, Willie Nelson, the original outlaws! And I liked those guys too! I am saying I had a wide range of musical influences during my early years of listening. Of course, in my part of the country, polka music, featuring the accordion, was the most popular music. Remember Lawrence Welk? Well, he was born in Strasburg, North Dakota. The German people in my community loved polka music and when they partied, they danced until they were soaked in sweat (and mostly really drunk too). As I got a little older, I drifted away from polka music once I heard Motown on the FM radio. There was a station in Oklahoma City, KOMA, that we could get way up in ND, they played R&B, Soul, and Blues, and man, I was hooked. I bought every blues album I could find.
When did you begin playing music? What was your first instrument? Who were your major influences?
I was banging on either a piano or a guitar from as far back as I can remember. My mother played the piano, she was a songbook reader and we would play some Chopsticks and Heart and Soul duos and silly stuff like that. I took piano lessons for a brief time, but my interest in guitar was winning out. By the third grade, I was introduced to the school band and I chose to play drums. My very first real musical instrument, that was given to me by my parents on Christmas of my eight year, was a snare drum. My dad loved the rhythms he felt from jazz swing and would try to play along with a swing groove. He'd close his eyes and I could just see him drift away while he would pretend to be the drummer in Dave Brubeck's band. I think he bought the drum more for himself than me. He also had a beautiful Gibson ES 125 jazz guitar stashed away in a closet that I soon found. What the hell!? I stayed with drums all through my school years, but played guitar in my band. My first favorite guitar band was the Ventures. All instrumental, just clean and accurate as one could be. Along with the early recordings of B.B. King, Mike Bloomfield with Paul Butterfield, Jimi Hendrix, Eric Clapton with Cream, Jeff Beck with Rod Stewart. You know…those guys. Listening constantly, studying their techniques and trying with everything I had to play like them. I learned by ear exclusively. By that, I mean the band would hover over the radio and as a song came on we would, as fast as we could, decipher lyrics, grab the chord progression and the drum beat. That's how we did it without YouTube! I will never forget the day when I was about five years old and my family got our very first television set. I can still smell that picture tube warming up. A life changer for me! First, there was Elvis Presley on Ed Sullivan. Wow, he raised the bar a bit on how a singer should move. Then, Ed Sullivan presented the Beatles and my life changed yet again!
Can you elaborate on the formation of Tradewinds 5.
By the time I was thirteen years old, I'd learned quite a lot on the guitar, but had no experience in live performance or playing with anyone else. There was a guy living down the hill from me who played bass. Rick Miller was his name and he called me and just flat out asked me if I wanted to get together and play. Who was I to turn down an opportunity to show off my new skills, so I said yeah, come on over. Then, along comes our drummer, Pat Majors, who Rick knew from his school, he had a nice kit and he was good. The way I remember it, Vern Peterson was the last to join us on rhythm guitar. My family had a small guest house on our property and we soon took it over and called it the "Sugar Shack." Oh man, can you imagine, four guys cut loose in a little cottage with no adult supervision. I'll just say it was great fun. We learned so much about playing music as a band. We were all learning new stuff together which made it even more fun. Kids from our schools would sneak around the Sugar Shack to listen and spy on us. My sister Bonnie, was planning a summer outdoor dance party at our house and asked me if I thought my band was good enough to play. I said damn right we're good enough! We knew about twelve songs and played them all in about a half hour. The crowd was so pumped they said to play them all over again, which we did about four times! Then, we started playing school dances and proms, and private dance parties. A teen club opened up that provided necessary entertainment for teenagers to keep us out of trouble. Fat chance! This teen club was fantastic. It was divided in two long halves, one side filled with pool tables, pinball machines, and a soda fountain. The other side is a huge dance hall with a nice stage and lights. We just loved playing there. The place would be packed on the weekends. It was the only thing for us to do, really, aside from the sports events. I played the marching drum for them. The Tradewinds Five grew. We added an organist, two horns, and we got very good, complete with matching suits AND choreography. We recorded in Minneapolis and Rochester, MN, and Winnipeg, Manitoba. Our singles were getting air play locally as well as Minneapolis and Winnipeg. A truly great experience for us at such a young age. Some of us were still deciding whether music was going to be a profession or not. As things will go, we started losing players as they decided to be either a doctor or a lawyer.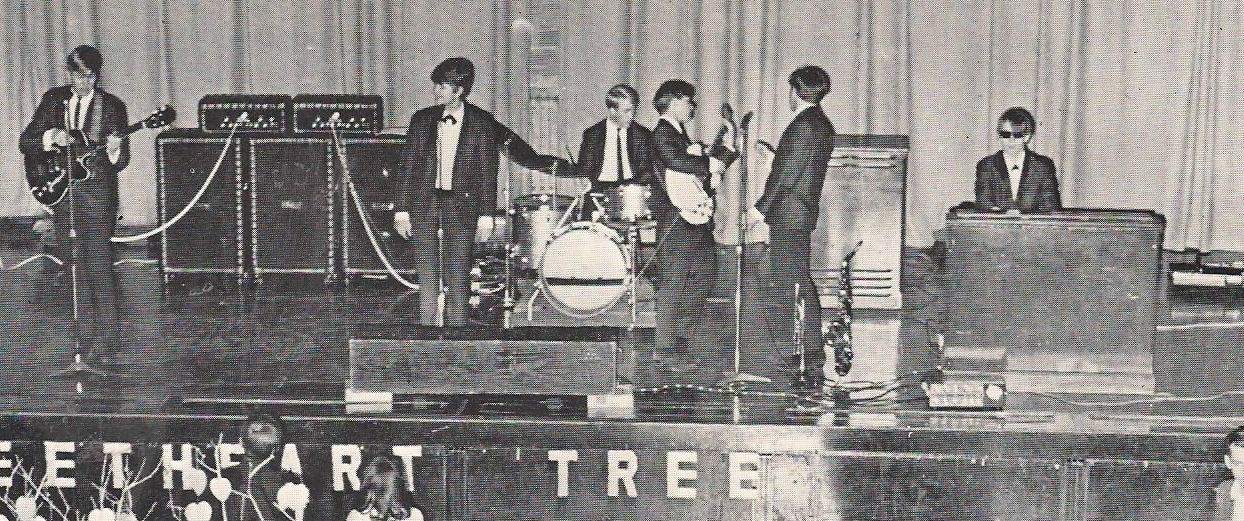 Tell us about those fantastic singles you released back in the 60s?
As I said, we did get to record in studios in Minneapolis and Rochester, MN.
I'm starting to hate when old guys start sentences with, "back in the day," but…back in the day before computer technology and the digital realm, it was a sixteen track recorder and casting your fate to the wind with the engineers who may or may not know what they were doing. Mostly, we had very good sessions. I loved this song, 'It Must Be Love' recorded by Etta James. We took it and arranged it for our horn band and that was our first single that got airplay on the radio. As with most young artists, we hadn't a clue on what it was supposed to sound like or what the proper frequencies were to boost for the guitar solo. It was a very raw sounding single, but it had something. I ran my guitar through a Leslie organ speaker (rotary speaker sound) which was very unique at the time. It took an electrical engineer quite a while to figure out how this massive multi-pin connector could be modified to drive the Leslie from my Fender Bandmaster, but we did it and I loved it.
I want to add at this point that I moved to Winnipeg for a year in 1969 and played with some excellent musicians. I played in a group called The Gettysburg Address. Great name for a Canadian band! I love the great white north, but family issues came up and it was necessary to move back to Bismarck. By then I was nineteen and biting at the bit to go to Los Angeles to become a star. I moved to Santa Barbara first, an excellent choice. I had a power trio much like Grand Funk Railroad. We locked in a steady gig outside the UCSB campus. What a fun gig! We played four nights a week for an extended stay.
At that point, I started to go down to LA, an hour and half drive down California highway 101, and learn about the recording business. I learned right away that it was very expensive to rent studio time with engineers, and auditions to do any kind of live gigs were over attended and frustrating. I found an agency called Musicians Contact Service, that had a small office space where you paid a fee, and filled out an information sheet, and hoped for the best. (Remember, still no computers). I found a great band who had migrated from Salt Lake City. I invited the drummer and bass player to join my band. We jammed quite a bit, while I was still searching how to get into the studio without paying five hundred dollars an hour! Let's circle back around now for my recording studio intro.
One day while my trio Goldstreet, was playing a love-in at Perfect Park in Isla Vista on the UCSB campus, this man, Duane Scott, approached me and said he had a tie with a "state of the art" ( a term we don't hear too much anymore) recording studio called "Sound City". He asked if I would be interested in coming down late, late at night and doing some recording. Boom! The opportunity I was searching for came right to me! So, I came down to LA after a gig, leaving Santa Barbara at 2:00 a.m. and getting there by 3:30. We recorded until around 8:00 a.m. and I drove back to Santa Barbara. A long day. After a few more sessions where I played everything except drums, we compiled a three song demo.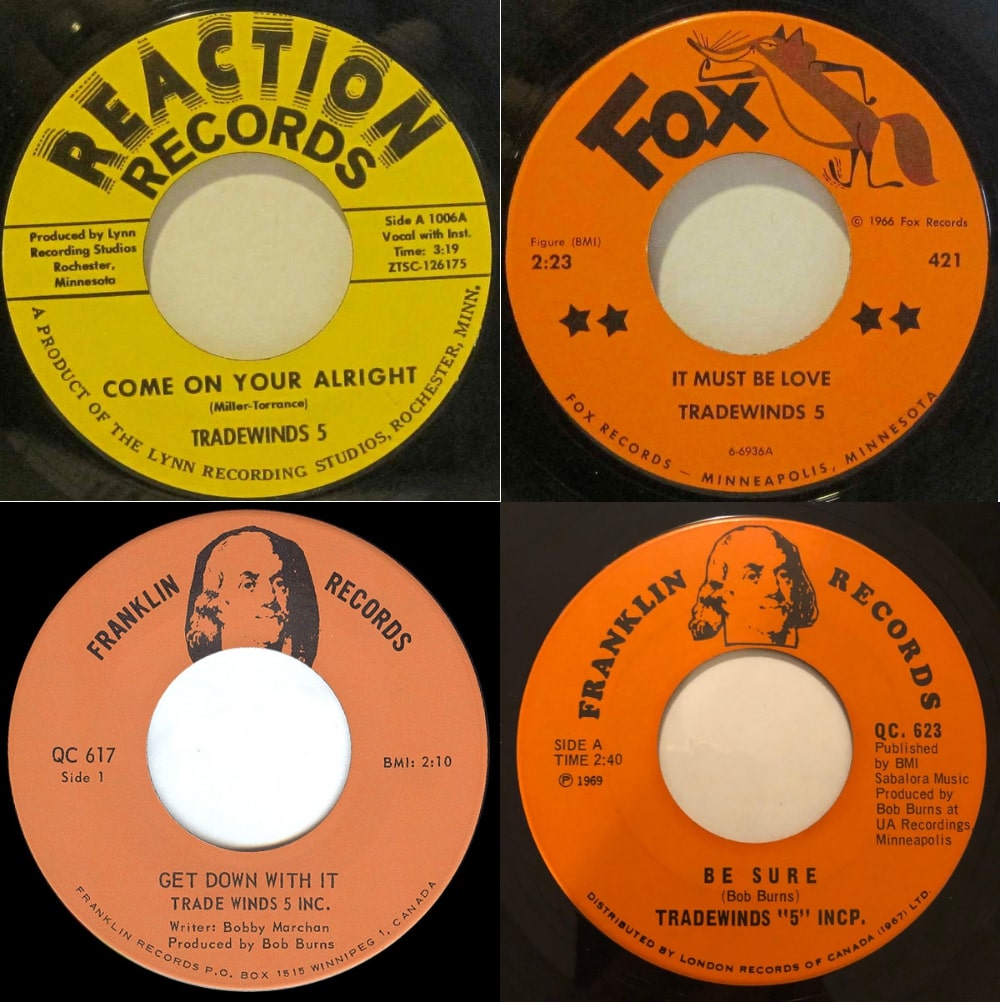 When did you start playing in clubs and what led you to get signed to Shelter Records, Leon Russell's label, in 1972?
I was playing clubs that served liquor long before I was twenty one. There was always an underlying fear of getting busted for being underage, but thankfully that never happened. I was focused on learning about LA and playing every place I could to get my name out there. Once we had the demo, Duane Scott said he could shop it around and see if he could get some interest. His girlfriend, Carol, worked as a receptionist for Shelter Records. I swear to God, this is how it happened. Carol called Duane one afternoon, and said that Denny Cordell, Shelter's president, was just hanging out in his office with no appointments. Duane ran down to Shelter, which was this cool house converted to offices, went through the front door, walked right back to Mr. Cordell's office, opened the door, presented Denny with a fat joint and said, "I have a singer / songwriter you're gonna love." Denny smiled, welcomed him in, burned the J, and listened to my songs. He liked the music right away and told Duane he would talk to Leon and get back to us. I met with Denny and Duane for dinner at this funky tiny soul food place called Green's BBQ across from Capitol Record Company and we had a very nice time. Denny was an extraordinary man. English, soft spoken, very smooth and proper. He produced 'Whiter Shade of Pale' for Heaven sake, what could I bring to the table? He was very complimentary of my songs and seemed quite enthusiastic to have me on the label. Three days later, I was offered a recording contract!
I didn't meet Leon right away, but eventually we invited him to the studio A at Sound City and we got a chance to do some playing together. Leon was a very mysterious man to me. His fame and song catalog were a bit intimidating. However, he was encouraging and I got to know him better as time progressed. He married Mary McCreary, a beautiful singer also signed to the Shelter, and Leon asked me to play a guitar part on one of the songs on their wedding album.
Tell us about the three albums you recorded for this label. What are some of the strongest memories from working on those songs?
'Eureka,' my first album for Shelter, started out with my three song demo I mentioned earlier. Those first three songs we just did a better mix and they were done. I was introduced to my future guitar player, Gary Rowles, who added slide guitar. I met and did some collaboration with Bill Coumo on keyboards, who later moved to Nashville and has played on many hit records. I love playing bass, so I recorded some tracks as well as invited other great bass players to play.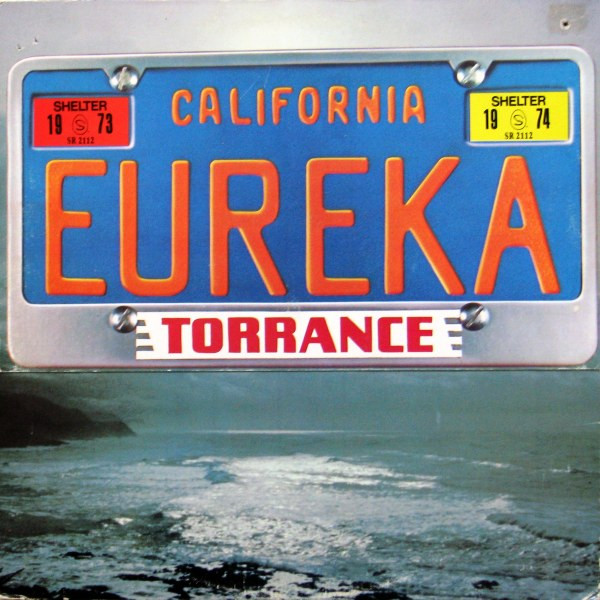 I was informed by Shelter I had better get my management team together because we needed to promote the album. So, touring came next. I went out with a six piece band. Two guitars, bass, drums, percussionist, and a synth keyboardist that was actually Duane Scott, my engineer / producer. That first tour was an eye opener to life on the road. We all got on very well with each other and soon learned that budget ruled our comfort. But, it was a successful tour and we even had an opportunity to record in Atlanta, Georgia at a studio called the Sound Pit. It was a fabulous experience and we brought the twenty four track tapes with us back to LA to start our second album.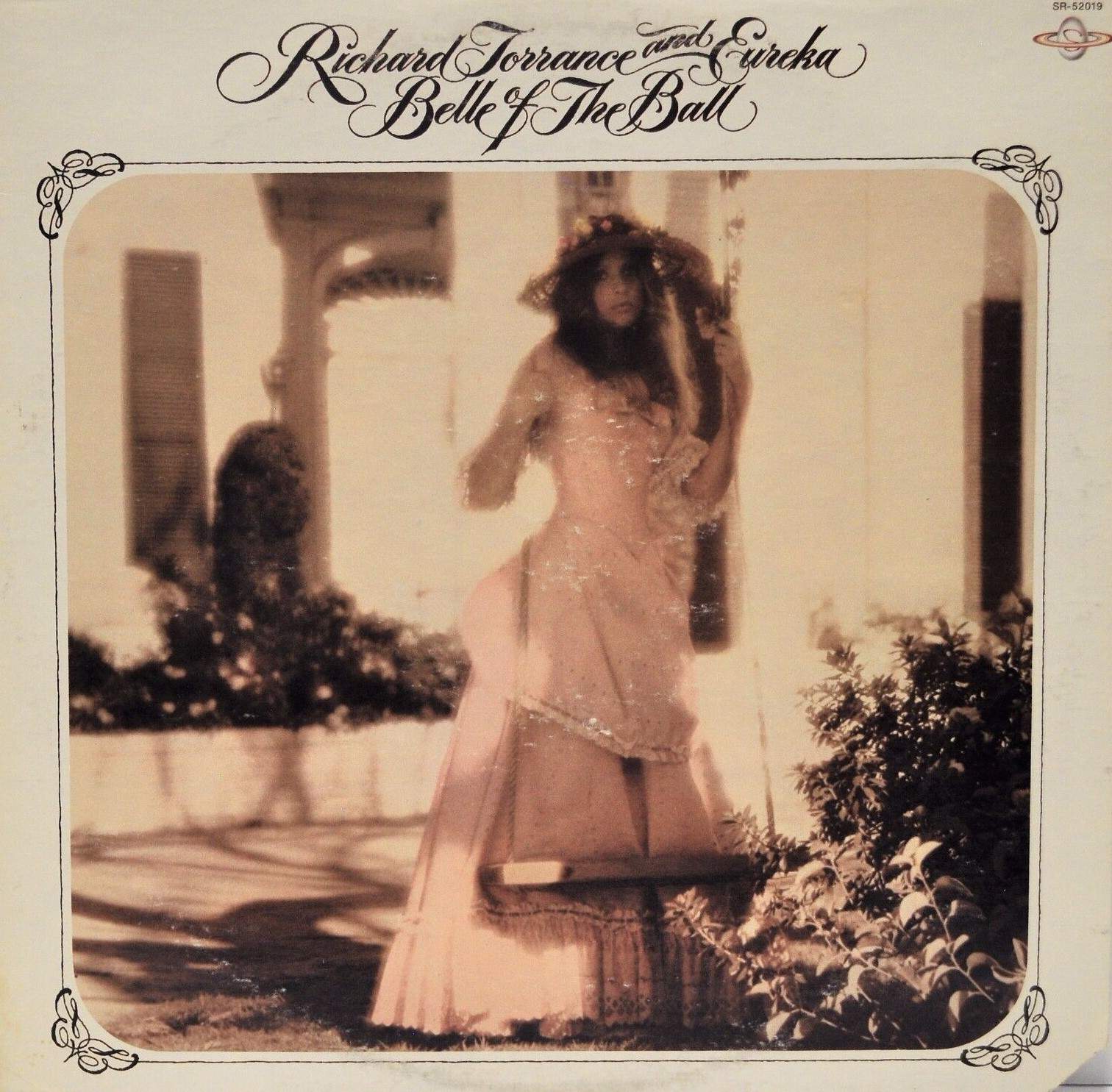 I had tried to do some writing on the road. I got some ideas started but late nights and travel fatigue were difficult to get anything solid. The band members were contributing to the song list and we started searching for outside material as well. As always, composers were desperate to get their songs covered and publishing companies were everywhere. Finding music from the different publishing houses was a trip. We would receive these acetates which were disposable platters with several songs on them. The publishers could burn these things right in their office. You could only play them a few times before they deteriorated to being unlistenable. We had stacks of these acetates to go through. We'd listen to one and work on it with the band to see if it's right. So, we did a lot of searching and jamming and finally recording again. Sound City had just purchased a new Neve board and a twenty four track Studer Machine. It was the talk of the town and we got to use it first! Dave Grohl now owns that equipment, but that's another story.
The completion of 'Belle of the Ball' was a celebration. We felt we had a great record, a real band identity, and were pumped to get back out on the road. Another national tour opening for major acts all across America.
Let me jump ahead a bit to when Shelter started having some management and financial difficulties. We were faced with the reality we may not get to record my third album I was contracted to complete. So, we gathered more songs as quickly as we could and began recording again at Sound City. We invited a phenomenal keyboard player named Jay Spell, who had come to LA from Nashville, to join us in our efforts. We recorded as much as we could until they pulled the plug on the studio costs. It had a great feel to it, but it was shelved by Shelter.
Fortunately, 'Richard Torrance and Eureka III Living Today' was picked up by Phillips label in Holland. I got a European release out of it after all.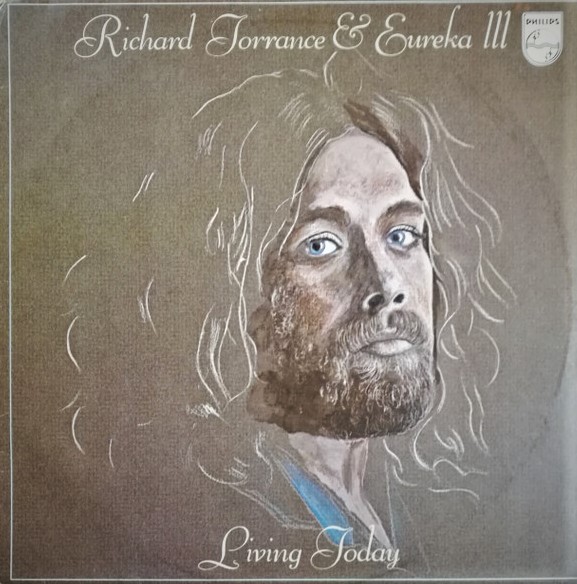 "We really cared about what the listener would feel by hearing our album from front to back"
What influenced the band's sound?
Seeing that I was a singer/songwriter, I tailored my band to sound like what I liked.
I liked the fluid vocals of the Eagles, funky grooves like Sly and the Family Stone, syncopation like Little Feat, and Rock like Bob Seger. Now, I have been told more than once that my musical influences are too widely diverse to get all of it into one album. I thought this was such a shame. Nowadays, people very rarely listen from the beginning to the end of a CD, so why would this even matter? I believe musical diversification is good for a song collection as long as you can create an identity. Back in the '70's, we were very concerned about album flow, what song to put at the end of the first side, where the "hit" should be placed. The ballad was always the third song in. Like writing a set list for a live performance. We really cared about what the listener would feel by hearing our album from front to back.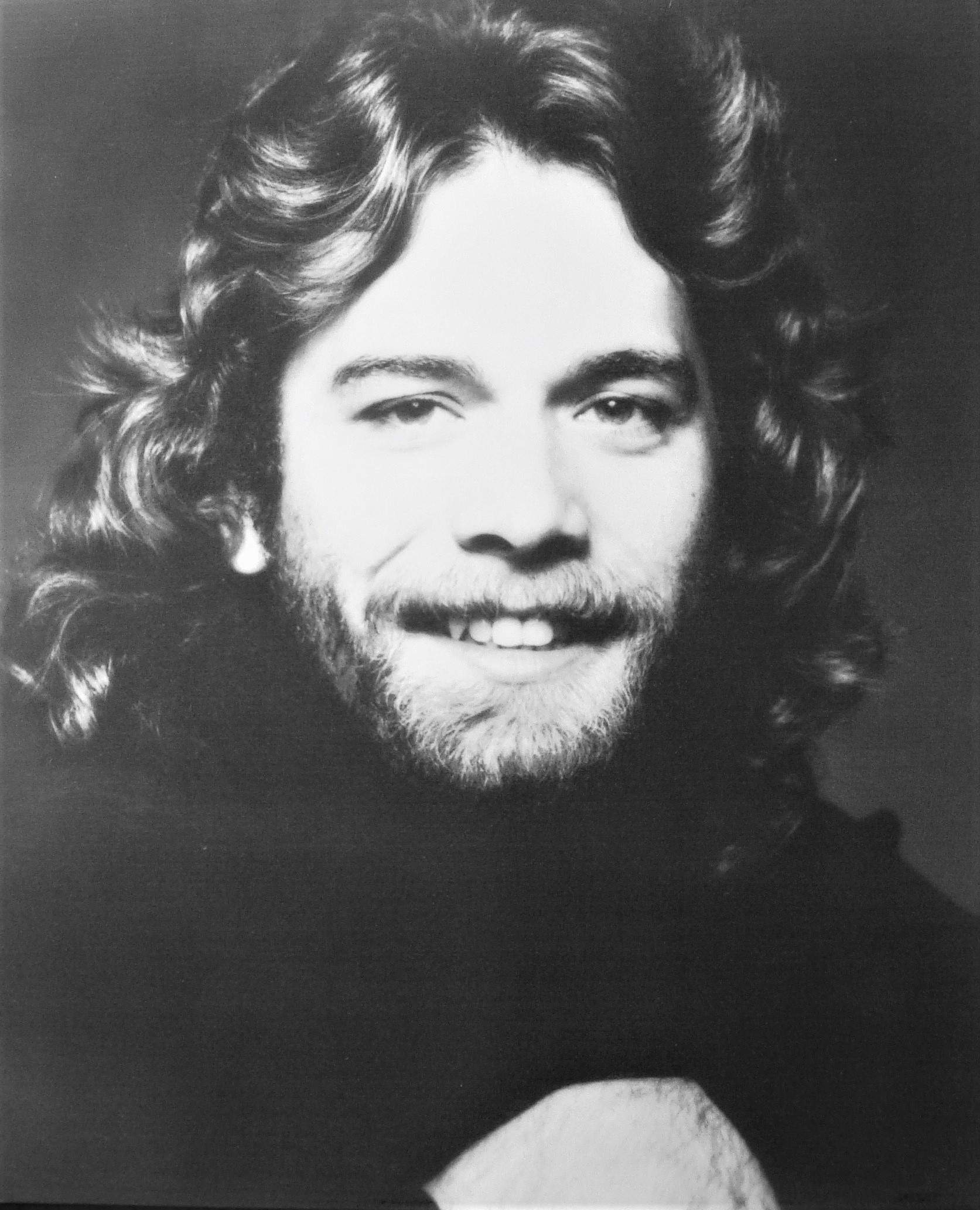 How did the Capitol Records contact come about?
I was managed by Bill Siddons, the Doors manager, and John Frankenheimer was my attorney. These two men were looking after me and saw the trouble ahead with Shelter and guided me through a very important move. Unfortunately, I did have to let Eureka go, but I wanted a solo record deal and to work with studio musicians this time around. Bill and John lined up private auditions for me with Warner Brothers, Columbia, and Capitol. This is what that looked like. I had met and agreed to work with John Haeny, a freelance engineer/producer who had a very cool place in the Hollywood hills. The head of A&R for each label was invited to come on different evenings to John's house just the three of us to listen to me play guitar and sing my songs. We had a glass of wine to unwind and chatted very casually. I don't think this happens anymore. Capitol offered me a four year contract. My lawyer negotiated the deal and I was back on my feet again.
Tell us about 'Bareback'?
When I sat down with John Haeny and started discussing who he could invite to play, he dropped names like Billy Payne and Sam Clayton from Little Feat, Jeff Porcaro and David Hungate from Toto, Wilton Felder from the Jazz Crusaders, and Fred Tackett who later joined Little Feat, to name a few. After picking my jaw up off the floor, I asked how do I get those guys to play for me? John had worked with all these musicians and had their numbers. He said, you pay them triple the scale, that's how. All these people were world class musicians making an incredible living recording in Los Angeles. 
First day of recording, this time at Sunset Sound, I walk in and they're all in the studio tuning up and talking. John says to me, "grab your acoustic and go in there and play them the song." That session was scheduled for 'Rio De Janeiro Blue,' but it didn't have the title or a second verse yet. I took my acoustic in and said here's the song, guys. My acoustic guitar part is not what is on 'Rio' now. Here's how it came down. About eight bars into my performance, Wilton Felder on bass suggested we try a Latin jazz style groove instead of my idea, which was more a swing feel. He starts playing his bass line to demonstrate and Bill Payne, who had helped me with charts and other pre-production tasks, jumps in and is like all over this groove. He starts playing along, meanwhile, Harvey Mason, who already has established himself as a premier studio drummer, starts the groove we now know as 'Rio'. I'm watching and listening as these fabulous musicians transform my straight forward guitar riff into this smooth sexy Latin jazz rhythm. I said let's go with it! Thank you, gentleman!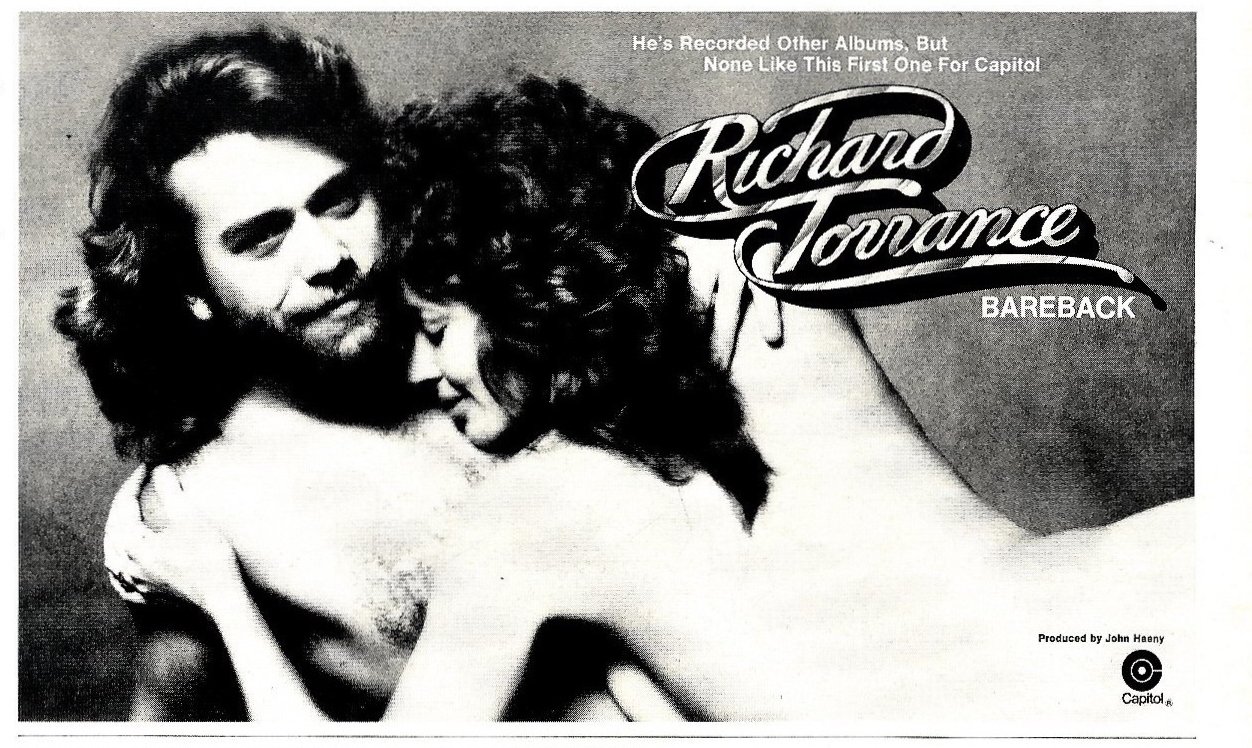 The next session was with Jeff Porcaro on drums and David Hungate on bass from Toto. A complete opposite, but equally incredible experience from the first session. Playing with those two was an experience I will always treasure. God rest Jeff's beautiful spirit. When I started the guitar rhythm for 'Circle of Confusion,' I was simply blown away by how funky they made it with David's bass popping he had made famous with Boz Scaggs 'Lowdown' and Jeff's unbelievable drive. What a combination. Those two were deadly. I was excited beyond words. Every song on the project was a literal adventure into recording with players that were world class studio musicians. Ernie Watts played the alto flute on 'Rio'. He was in the Tonight Show orchestra and the most humble man you can imagine. We were in the studio one night and he was in studio B while we were in A. He stopped in to say hi and to let us know he was so excited he had just accepted a gig to go on the road with the Rolling Stones. I asked if they might need another guitarist, he said probably not! Just being a part of that moment is so random!
'Rio de Janeiro Blue' became quite a hit.
As I said before, Billy Payne was a huge help for pre-production work. He commented while playing some synth overdubs that 'Rio' would definitely get me some covers. At the time, I smiled and thought, what's a cover? I realized he was talking about others wanting to record my music. In my whole life, I never thought of anyone ever covering one of my songs. I don't know why, but I just felt my songs were for me. But then, when I read in Rolling Stone, years later, that Nicolette Larson recorded it on Warner Brothers, I thought, can they just record my song without even contacting me? Of course they can because it's not really my song from the business standpoint, it's Capitol's publishing Company's song. They are who gets contacted. I called Warner Bros A&R department and said I sure would love to hear her arrangement. They sent me an album and what a dream came true. Then, in one years time, a second cover on Warner Brothers by Randy Crawford. This arrangement went world wide selling a half million copies. Now, that's exciting. Before long, I was receiving royalties from all over the world. To this day, 'Rio De Janeiro Blue' has been recorded by more than thirty artists world wide. Freddy Cole, Nat's brother, even has an arrangement. He made it into a samba with the melody sung half time in his deep baritone voice. A very interesting arrangement. The covers that actually were recorded in South America are the most inspiring to me. You can find them on YouTube. So many different arrangements to hear.
What are some of the most important players that influenced your own style and what in particular did they employ in their playing that you liked?
When I moved from Santa Barbara to Los Angeles, I was deep into Little Feat. Their laid back approach to their grooves were hypnotic. Lowell George was the leader, lead vocalist, and slide guitarist. Man, what a style Lowell had. He is claimed to have been a very strong influence on Bonnie Raitt and you sure can hear it. I also have been an Eric Clapton student ever since I first heard Cream. His style, his note choice, his tone, his writing and arranging are literally perfect to my ears. To be honest, there are so many guitarists who came before me that I owe a debt of gratitude. All the heavy hitters from my era, from the '50's – '70's, I can't name them all, but thanks to them, I became a solid musician and have been one my entire life.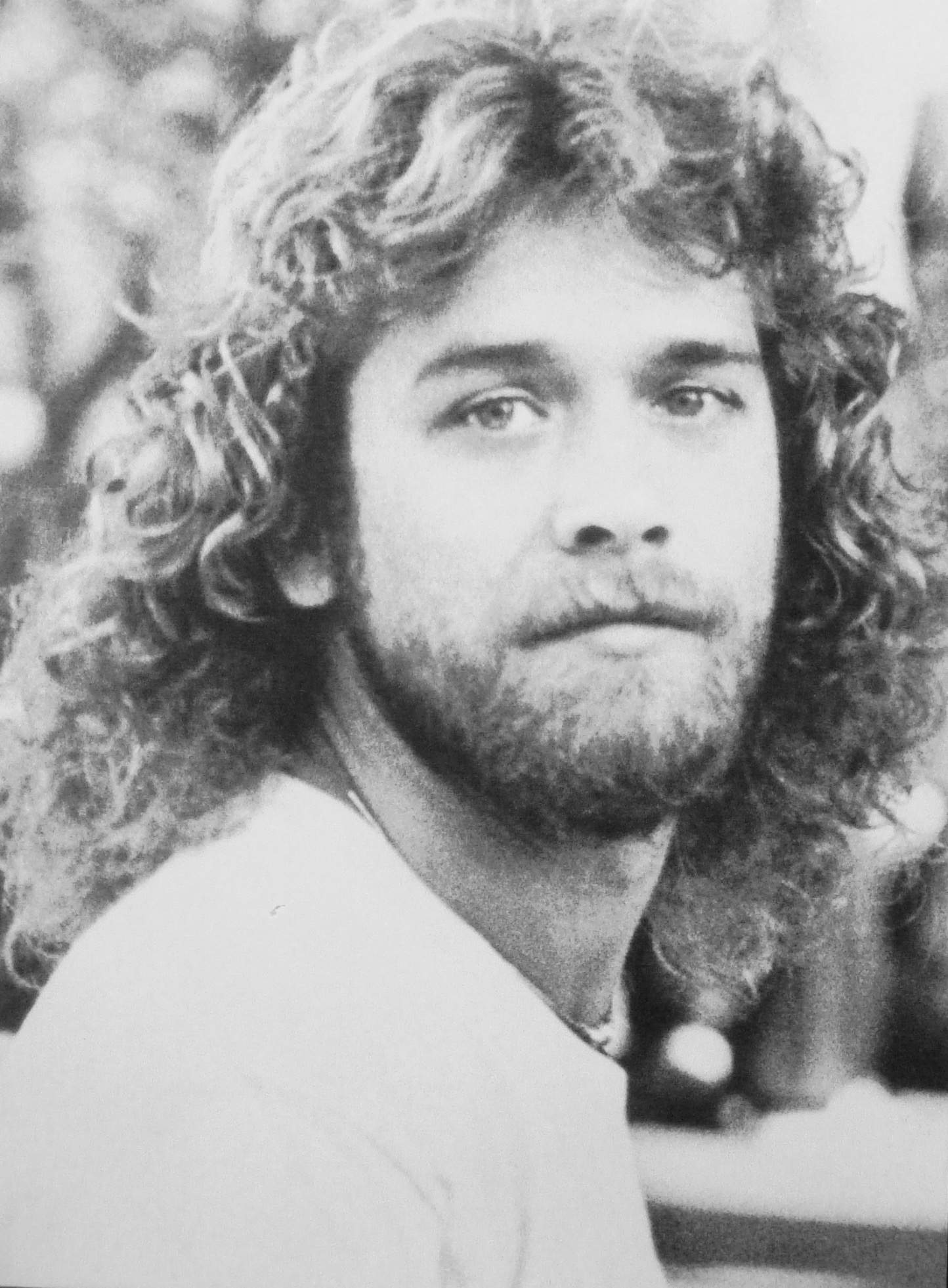 Tell us about the Los Angeles band that you put together. You did three national tours opening for some really big names like Little Feat, Kansas, Taj Mahal, Billy Joel, Fleetwood Mac, The Eagles, Linda Ronstadt, Bob Seger, Chicago, The Beach Boys, REO Speedwagon, Loggins and Messina, The Kinks, Average White Band, Pablo Cruise, and Aerosmith, to name a few. What are some of your favourite memories from being on the road?
All the players I invited to join me were living in the San Fernando Valley back in the canyons. They were: Gary Rowles on guitar, Dennis Mansfield on drums, Jon Lamb on bass, Rick Cantu on percussion, Duane Scott on synth keyboard and vocals. After our first album release we headed to Texas to play our first gigs in Austin and Dallas. Some regions we played smaller club venues, but when we headed to the east coast and southern states, we started to gain momentum. Regional representatives from Shelter's distributor, MCA met us and I did radio interviews and record store promotions in every city. I was the opening act for some of my favorite rock stars. Opening for Fleetwood Mac in Detroit was fabulous. We all knew Lindsey and Stevie from our time spent at Sound City where they actually did the audition for Fleetwood Mac.
They were on stage while I was watching from the wing. Stevie had on her flowing white dress and scarves, Lindsey was just burning it up playing 'Oh Well' by Peter Green. Stevie dances her way over to me and yells in my ear to go eat and drink in their dressing room so we could have Heineken and Roast beef instead of salami sandwiches and Budweiser. So, I did. It was so great when the caterer said I couldn't come into Fleetwood Mac's dressing room and I said, "really, I was invited by Stevie". Ok then! We played a club called, My Father's Place on Long Island opening for the Average White Band. It was their first American tour and they were the ones that came to our dressing room to introduce themselves and wish us well. We were quite taken by their friendly attitude and absolutely no ego trips. Then, when they took the stage, their smooth R&B style was absolutely amazing. We opened for Little Feat several times. I did get to know Lowell on a first name basis and I loved that. We opened for Aerosmith in Washington DC at the Washington Monument on the fourth of July. Can you imagine, fire crackers being thrown on stage while we were playing. The crowd was going crazy and we were too. We played one encore, two encores, and as we were about to start our third encore, my road manager was off to the side stage. I looked over at him and he's standing with Aerosmith's road manager who is shaking his head in the negative. Apparently, if I would have started that song, he was going to cut our power!
The Eagles concert was in California right around their 'One of These Nights' hit. They had about a thousand acoustic guitars on stage, in every possible tuning, I guess. I have never heard a group sound so tight as the Eagles. Most gigs, we had such a time restriction, we didn't get to connect with the headliners. But, there were many times when we would have a conversation. Billy Joel had three dates in Utah. Salt Lake City, Provo, and Ogden. All University gigs. The first time I met Billy, we were playing in the student union building, not a beautiful setting for the up and coming rock star that he was. More like a huge cafeteria. I'm standing back at the mixing board and he walks up to me and says, "Finally, I've hit the big time." We had a good laugh about that. After our third gig together, the promoter threw a party for all of us at a beautiful restaurant. We ate, drank way too much, and got to party with the entire crew. I had been signed on with an agency out of New York. Two large agencies had merged and the new name was IFA (International Famous Agency). I had a personal agent, Wayne Forte, who was assigned to my booking. He was young, energetic and motivated. It was because of him that I got the great gigs. He was a great guy and a dedicated booking agent. There were so many great experiences I can't remember them all. But, those three tours were an amazing experience for all of us.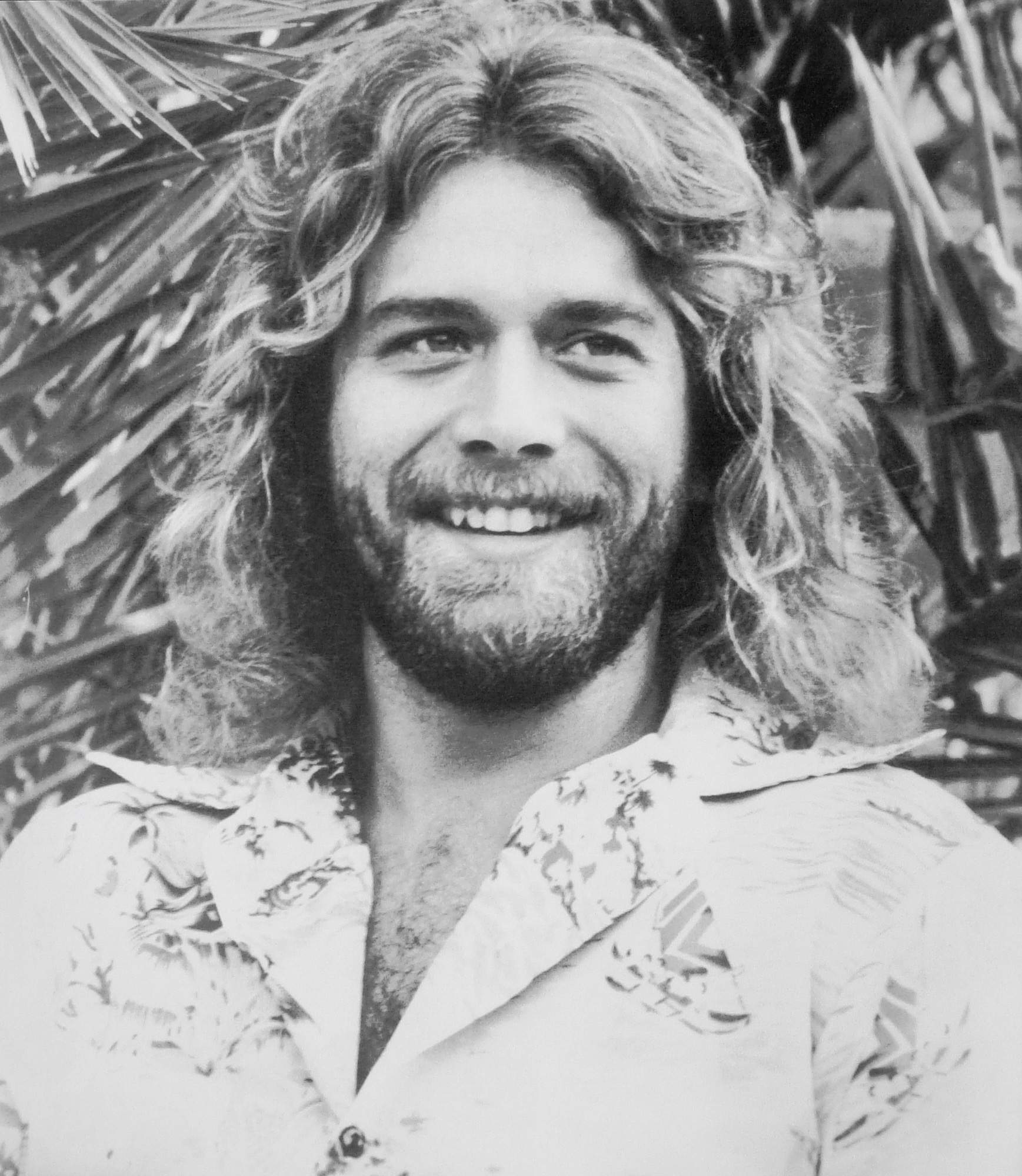 What led you to move to Ojai and start building a home recording studio?
My wife and I had our first daughter Theresa Marie, in April of 1978. At that time we were living in Tujunga, California, a suburb of LA. We owned a house there, but as time moved on, the neighborhood started to deteriorate and we wanted to find a better home for our growing family. I had spent nearly ten years in LA and we were burning out on smog, long commutes, and the crime and violence was disturbing. Ojai (pronounced Oh – High) is a lovely half hour drive from Santa Barbara on a beautiful road called "the Ojai Road" and a half hour inland from Ventura. So, we could go to an excellent beach in a short time. It was also known as a magnetic spiritual area. Strange things were known to happen. I did experience one. Back on another road off the Ojai Road there was this spot that was called "Gravity Hill." You would drive your car to the bottom of this slight incline. You could get out of your car and feel the incline, it was there. When you put your car in neutral it would coast uphill. There were natural mineral hot springs around the area which were a treat in the evenings. We found an acre of horse property with a ranch style house and moved out of the rat race. Getting settled took some time with improvements to be done. Digital technology was still in its early development and recording devices were advancing by the minute. I was looking into small mixing boards but the equipment was too bulky and costly. I finally decided on an Akai recording device (I think the model number was 1212) that held a video cassette size cartridge. It was a very user-friendly machine and compact. It worked well for me and I got familiar with it very quickly. I had read that Hall and Oates used the same machine so they could go back and forth to each other's home studios.
What are some bands you produced?
This was my recovery time from leaving Capitol Records. The hard truth about the record business is when the bean counters say it's time to discuss the roster, some artists are going to get cut. Let's not get into who's fault any of that is. I was supposed to sell a certain dollar amount of records and if that number wasn't met, time to go. My manager tried to discourage me from moving out. I told him I was really done with LA and it was what was best for my family. That was a conscious decision on my part. I walked away from the industry because it was not healthy for my well being. Just because you don't have a current record deal, doesn't mean you have failed, right! My wife and I got involved with the Ojai community and it wasn't long before I found a band to play around and have some fun. I met a high school music teacher who knew a band who was attempting to write original music and record it. I asked to meet them and was pleasantly surprised to hear some quality lyrics and nicely arranged songs. I helped them by offering to produce their songs the way I would if they were mine in a studio. It was great fun and we both learned from it. I was not pursuing trying to get back into the music business at that time. Just cruising and raising a family. My second daughter, Scarlett Rose, was born in March of 1981.
You moved quite a lot after it… tell us where did life take you?
The next chapter in my career takes me to Las Vegas, Nevada. Here is how that happened. I took a trip to Las Vegas to play a gig with some friends I played with in Ventura. After the gig ended we went to see a band in one of the casinos. There was this amazing band with a front man doing R&B classics at 2:30 a.m. It looked fun to me and it paid well. It was a big decision to go there for music. It is NOT the music capital of the world. They claim to be the entertainment capital of the world. Big difference. The first thing musicians would tell me is you're not gonna make it big in Vegas. They were right. That's not what I was there for. I was already in the big time and Vegas is more a live performance city. Yes, the whole city is based on pretense and some musicians will go to great lengths to get a gig there. Like the Elvis impersonators! Of course, most of them are not musicians, they're impersonators. On the flip flop, I met so many talented musicians there and I was welcomed into their circle because of 'Rio De Janeiro Blue'.
By then, Randy Crawford's version was out and hot in the smooth jazz realm. I would walk into any lounge in any casino and if there was a female vocalist in the band, eventually they played 'Rio'. I don't do anything halfway, so I jumped into the Las Vegas music scene full force. I worked my way up the ladder a few times going from lounge band to productions that ran six nights a week, two shows a night. I was assistant music director in my first show at the Aladdin. Then, I moved downtown to the Golden Nugget. Months turned to years and I was working hard being music director for a new country show called Country Fever. This is right when Garth Brooks hit with 'Friends in Low Places' and Las Vegas turned into the new country capital of the world. Entertainment directors were scrambling to get any country act into their showroom.
I stayed in Las Vegas from 1991 – 2002 and again I was ready to go when I saw Las Vegas in my rear view mirror.
You are part of the Jennifer Lyn & The Groove Revival, tell us about it.
Jennifer and I met somewhere around 2010, I think. Around that time, I was working as a music director for a Lutheran Church, yes, I've done that too. A bass player friend had invited me to one of her rehearsals. She was working on some new country music. Playing an acoustic guitar and singing her heart out. I was immediately taken by her voice. We talked briefly that night and she stopped by my office in a few days to pick my brain about my career experiences. Her interest in learning more about the guitar and how to play leads and melodic lines grew with each communication. I realized I was becoming her mentor, which, to be honest, was something I had never done before. She took lessons from me and her appetite for knowledge was inspiring. She started listening to the blues, artists like Bonnie Raitt, Suzan Tedeschi, Janis Joplin, Etta James. She was already well aware of these singers because her Dad had a big record collection. She was well versed in music appreciation. Singing it was new to her, but she loved it. One day she asked me if I would collaborate with her. She had been writing songs in her new direction and I had been an influence in that. We eventually went into a local studio and recorded her first CD, 'I'm All Wrong for You Baby'. Followed close behind by her second CD, 'Badlands'.
These two projects were like our boot camp together. We weren't happy with the studio sound or the cost for what we got. Her desire to find her own sound led her down a rabbit hole. Jennifer has a degree in engineering and is a professor at Bismarck State College so she is a busy lady. Somehow she found time to draw up a business proposal for us to become partners in our recording endeavors. She had also during this time built her home studio with all the modern technological inventions that I struggle to even try to comprehend! And, she's a recording engineer as well. I provide her with great guitar riffs and grooves, she writes lyrics and melodies. We work very comfortably together. Our first CD, as business partners and collaborators called 'Nothing Holding Me Down' was recorded using her studio and completed during the COVID lockdown. Some of the songs reflect the emotions of that. I feel, what we did was produce a CD that has the tone quality of a state of the art recording studio and a mastering lab. Our second CD, 'Gypsy Soul' will be released in April. At the moment, we work a few days each week either on our original music or planning our next move, maybe a video shoot or a gig.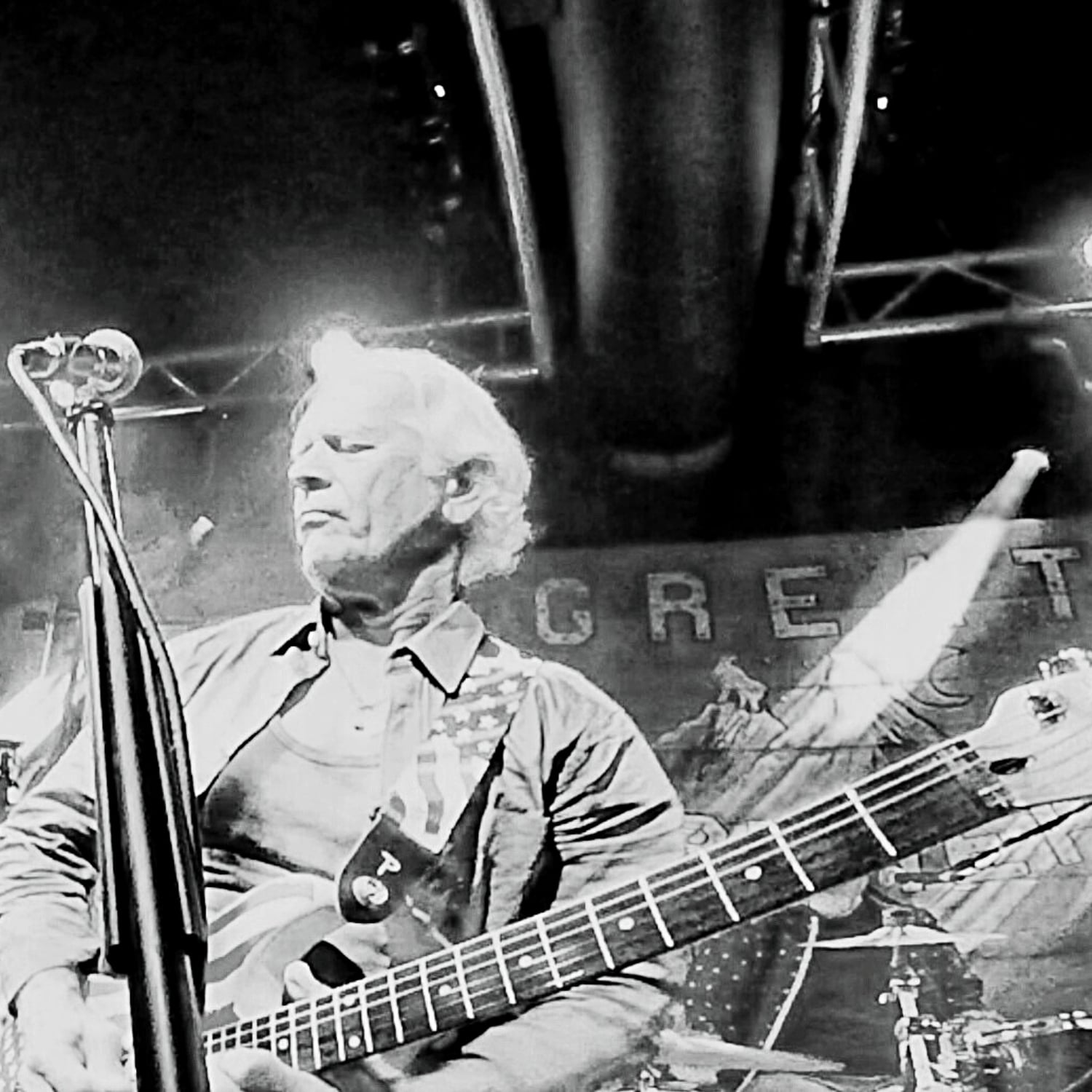 What else currently occupies your life?
My wife, Julie, has played a huge part in my life since returning to my home town in 2004, after years of music career moves. She is a chiropractor and I had a bad back. We met in her office. During my appointment she told me she'd always been a fan. I was like…this is nice. I made every effort to get to know her better. The first thing that attracted me (outside of herself), was her horses on her beautiful property. She had two and we enjoyed riding together very much. I was around horses a lot at our family ranch when I was young. I rode quite regularly. I developed a deep love for horses (and all animals) back then, but left the cowboy dream behind in my pursuit of the spotlight. Coming to Julie's ranch and seeing her horses really hit me. I had come full circle! We rode together often and that played a big part in our growing love. We have two horses now and I tend to them daily and ride as much as I can. It's all prairie up here and that can be a beautiful ride when you can see for miles, no buildings, no cars, no noise. Between the horses, our pets, and our five acres, we keep pretty busy. I'm also still out playing music with my friends as much as I can.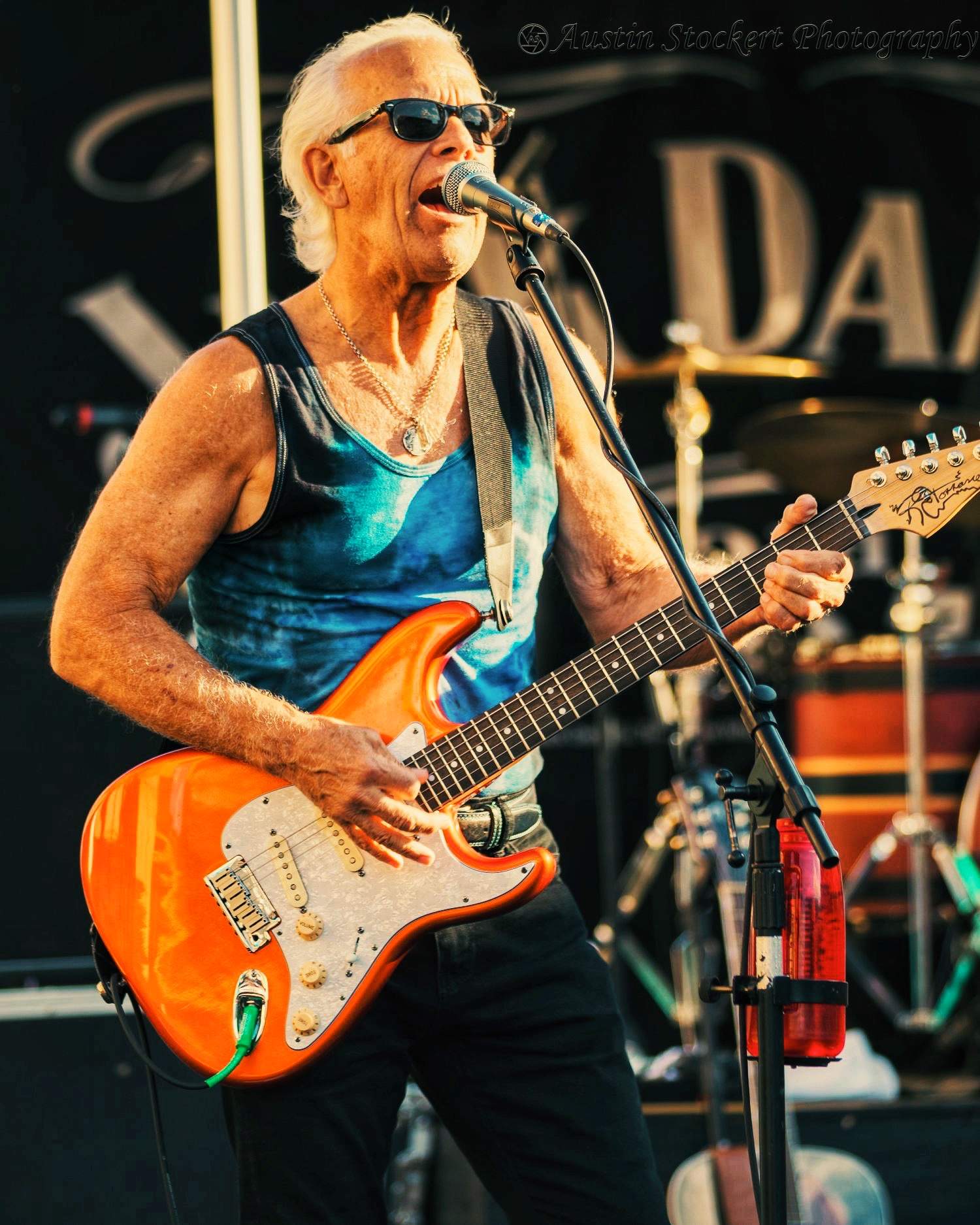 Thank you for taking your time. Last word is yours.
First, thank you for inviting me to share my story, Klemen. I was thrilled when you reached out to me. Wandering back through these memories has been a great pleasure and therapeutic. I want to say that I loved my recording decade. I'm thankful for every minute. I have seven albums to my credit. Four from Shelter and three from Capitol. It was exciting beyond words, stressful, educational, and I have songs recorded now that people are still listening to and may continue to for some time to come. I am very grateful for continued creativity and staying active. I always laugh when some yahoo comes out of the blue with a comment like, "Too bad you didn't make it, Richard". I say, "Oh, I made it alright. I'm alive!"
Klemen Breznikar
---
Richard Torrance Official Website