Robyn Hitchcock | Interview | New Album, 'Shufflemania!'
Robyn Hitchcock has recently released a new album, 'Shufflemania!,' offering up 10 gloriously ingenious new songs, out via Tiny Ghost Records.
---
Having been formed in constant motion, the resulting album stands out among the most freewheeling works in Hitchcock's already extensive canon, its songs and subject matter as diverse as the cast of musicians who assisted him in its creation.
"A new channel opened up inside of me"
It's really nice to have you. You must have been very busy as you released a brand new album just a few days ago. What kind of album did you have in mind when you started working on 'Shufflemania!'?
Robyn Hitchcock: Hello! Thank you. I just wanted the record to be good, really: to keep people company, you know?
It's the first full-length in over five years, the longest space between the albums. How's this last few years been for you? Have you found the isolation in the midst of pandemic creatively challenging or freeing?
I didn't finish many songs between 2015 and 2020: I was touring a lot, flying in and out of Nashville airport. I'd get home, feed the cats, and fly away again. When I was home I was working on some piano songs that I still haven't finished yet. In early 2020 that changed: a new channel opened up inside of me. Right after that the virus transformed our lives…
My personal lockdown was very busy: writing, recording, painting, drawing: no traveling helped, yes. But that becomes frustrating too, if you have a restless nature. Feet need to wander.
"Use your circumstances, that's the message"
The album was recorded all over the world thanks to the pandemic. How do you feel about the fact musicians weren't present in the studio together? Do you miss that?
I loved that! I would never have got all those people on one record if they hadn't all been stuck at home with nothing to do. Use your circumstances, that's the message. The Shuffle Man throws the cards: you have to pick them up…
Would you share your insight on the albums' tracks?
The songs are mainly a collection of sub-personalities, I think, or maybe playing cards. The Shuffle Man is a conjurer; the Scorpio is a TV detective; the Feathery Serpent God is a Mexican deity that brings power and fertility; the Midnight Tram is destiny; Socrates is wisdom and rebellion. On Side 2, Noirer Than Noir is trying to escape; The Man Who Loves The Rain is me as I present in life; The Sir Tommy Shovell is an English patriarch; The Raging Muse is my subconscious, and the female warrior inside it; One Day (It's Being Scheduled) is a summary of the world I'm in.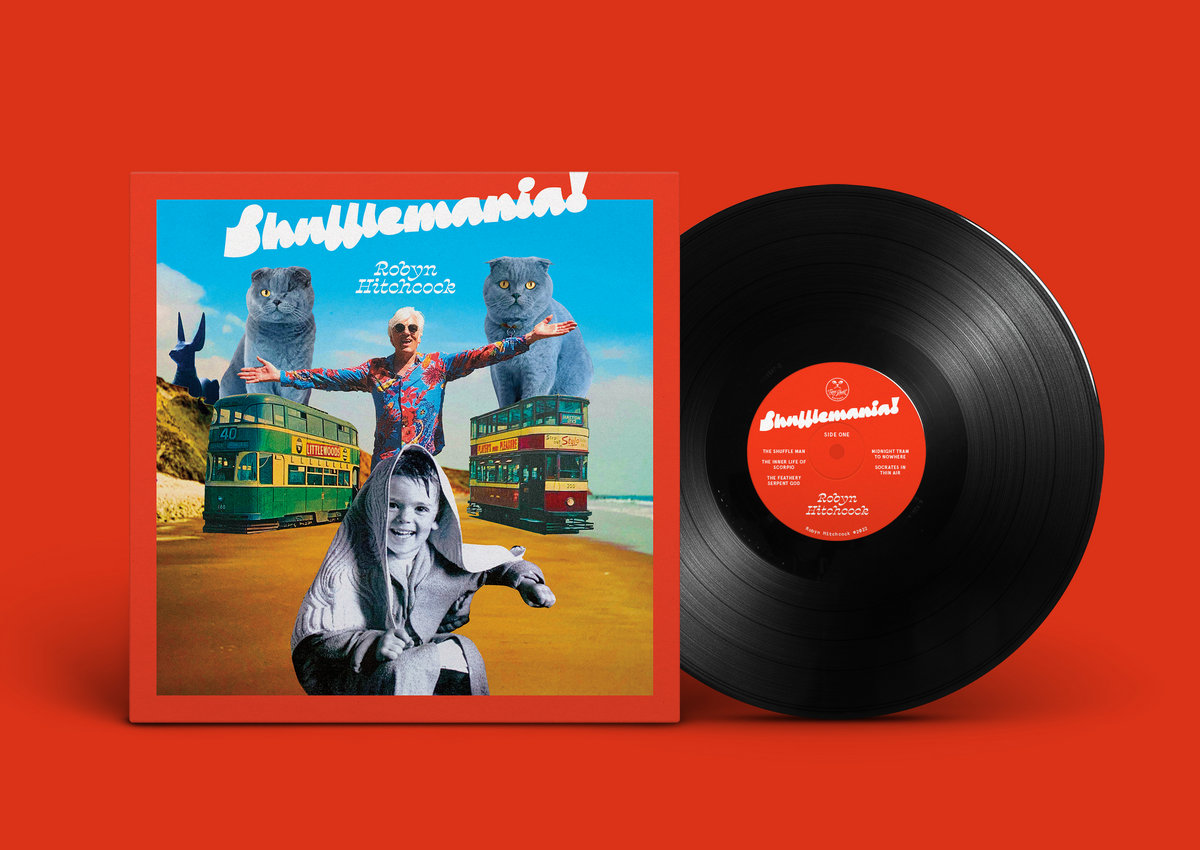 Would you like to share what are some parallels to your 2017 album, 'Robyn Hitchcock'? That must have taken its toll on you as it's a rather complex work.
The previous album was – I thought – a good place to begin or end, for a new listener to my work. At this stage, there's not that much difference between "goodbye" and "hello"; they're both greetings. The songs on 'Shufflemania!' are happier – it's a friendly record…
How do you usually approach songwriting and did the process change during your long career as a musician?
I've learned not to approach songs. If they want to find me, they'll come in without knocking. If they're not there, or not fully there: forget it! All I know is to be prepared, like the watchman with his lantern and spear – you never know when a song is going to arrive. And if you find yourself singing something, write it down – capture it on the phone – no matter how unlikely it seems.
You are also a painter, do you seek comfort in painting that you can't find in music?
I'm better at drawing than painting, but…they're all from the same region of the mind, apparently. Making pictures means that you don't have to use words, which is sometimes a relief.
The latest album features some incredible names including, Brendan Benson, Johnny Marr, Sean Ono Lennon, Kimberley Rew, Morris Windsor, Kelley Stoltz, Anne Lise Frøkedal, Davey Lane (You Am I), Eric Slick (Dr. Dog), and Pat Sansone (Wilco, The Autumn Defense). Would you like to share how collaboration with so many great names came about?
They're all great musicians that I've met over the years – from Kimberley Rew standing by a trapdoor in 1975 to Eric Slick by email last year. One of the perks of having a long run as a musician…
Did you allow the space to improvise or how did they approach recording?
I just sent them the tape and let them loose on it. Obviously, I was expecting that a drummer would play the drums, you know? But people like Brendan and Johnny played everything, and I'm very grateful that they did.
I would love it if you can share some further words about the recording and producing process for 'Shufflemania!'. What was it like to work with producer/engineer Charlie Francis?
I recorded the basic guitars and vocals with my cats Ringo & Tubby at home, then the music would go out across the globe: 'The Raging Muse' went from Nashville to Melbourne to London. From there it went to Cardiff for Charlie Francis to mix in his attic. It was odd to not set foot in the mixing room even once for the whole record, but I thought it was helpful: I could hear what Charlie had actually done rather than absorbing all the stages that the mix went through.
Would you like to take a back to your early teenage years? What kind of records and fanzines would we find in your room?
Well, that's a lovely idea. By the time I was 16 I had all of Bob Dylan's records – 'Nashville Skyline' had just come out. He was the grail, he knew the meaning of life, as far as my associates and I were concerned. He's climbed down from Olympus since then, but he's still – can be – brilliant. I can't even finish writing a straight sentence about him: when he's on, he's on – and there's nobody to touch him.
…and, of course, I collected records by the other great icons of the day: the Beatles, the Doors, the Velvet Underground, Love, the Incredible String Band, Country Joe & The Fish, Moby Grape. And the music papers that were on their case: Rolling Stone, International Times and Melody Maker mostly.
What was it like moving to Cambridge in 1974? There you joined numerous bands like B.B. Blackberry and the Swelterettes, the Worst Fears, and Maureen and the Meatpackers. I would love to hear what kind of scene was it back then in the mid 70s?
The Cambridge music scene in the mid-70s was oddly like East Nashville was 45 years later: funky denims, smoky hair, "Americana" before it was called that. People were into Neil Young, Gram & Emmylou, jam bands…I by then had deeply marinated myself in Syd Barrett – partly to mute the Dylan influence. So the Cambridge locals and I clashed deliciously.
B.B. Blackberry and the Swelterettes and the Worst Fears were groups with my housemates, whom I roped in to help me out in the folk clubs.
Would you like to elaborate on the formation of Dennis and the Experts, which eventually became the legendary The Soft Boys in 1976?
I had burrowed into the Cambridge folk clubs, which were very "Americana." Meanwhile reports came to me of certain musicians who were spoken of with awe: Morris Windsor the drummer and Kimberley Rew the guitarist in particular. Along with several others, those two wound up in what became the Soft Boys, after a short spell as Dennis & The Experts.
The release of 'A Can of Bees' kinda predicted the outstanding release of 'Underwater Moonlight', would you like to share what are some of the strongest memories from working on the album?
Recording 'A Can of Bees' was a largely joy-free experience: we'd recorded some of those songs 4 or 5 times already. The band was getting tired of itself too, I think.
My abiding memory is of buying exquisitely made cheese rolls from Percy Wing, the old-school grocer around the corner from the subterranean grotto that was Spaceward Studios.
But it all led to 'Underwater Moonlight,' which still grows from strength to strength.
What led you to start your solo career with the release of 'Black Snake Diamond Röle'?
I'd always seen myself being, in the end, a solo act. I'm not much of a team player, and I'm not a great enough musician to play on anyone else's songs. Plus I love getting to play with different musicians – there are so many brilliant ones out there. 'Black Snake Diamond Role,' 'Jewels For Sophia' and 'Shufflemania!' are all records where I've been lucky enough to convene different line-ups for each song.
What about Robyn Hitchcock and The Egyptians? A band composed of former members of the Soft Boys (Andy Metcalfe and Morris Windsor, supplemented at first by early keyboardist Roger Jackson) that further expanded Soft Boys ideas with some truly classic albums like 'Fegmania!' and 'Element of Light'…
The key to the Egyptians was that I was the only guitarist: this gave the amazingly versatile rhythm section of Andy and Morris (and their angelic harmonies) a chance to cut through the surface noise that two guitars inevitably generates.
Would you like to speak about how Robyn Hitchcock & the Venus 3 come about?
Of course, with the Venus 3 we reversed that M.O. Peter Buck had often guested with us in the Egyptians era, so together with Bill Rieflin and Scott McCaughey we distilled a more indie-rock sound; it was a wonderful amalgam of R.E.M., the Young Fresh Fellows, the Soft Boys and…Ministry. I'd known them all for ages, so as with the Egyptians, there had been some pre-production.
If we would play your complete discography, not that is possible, what are some of the highlights? What albums, what songs and maybe what gigs that really stand out now thinking back?
Too many gigs to select any one from the swirling pool, but the early US tours from 1985 to 1989 were exhilarating, to put it mildly. Album-wise two of my top ones are the Soft Boys' 'Underwater Moonlight' and the self-titled record (2017); I think my strongest collection of songs is on 'EYE' (1990). My two favourite compositions of mine are 'Airscape' (1986) and 'No, I Don't Remember Guildford' (1996). I've recorded rather a lot over the years.
Okay, before finishing, what are some future plans for you?
To keep producing words, music and pictures as long as I can, and maybe a bit longer…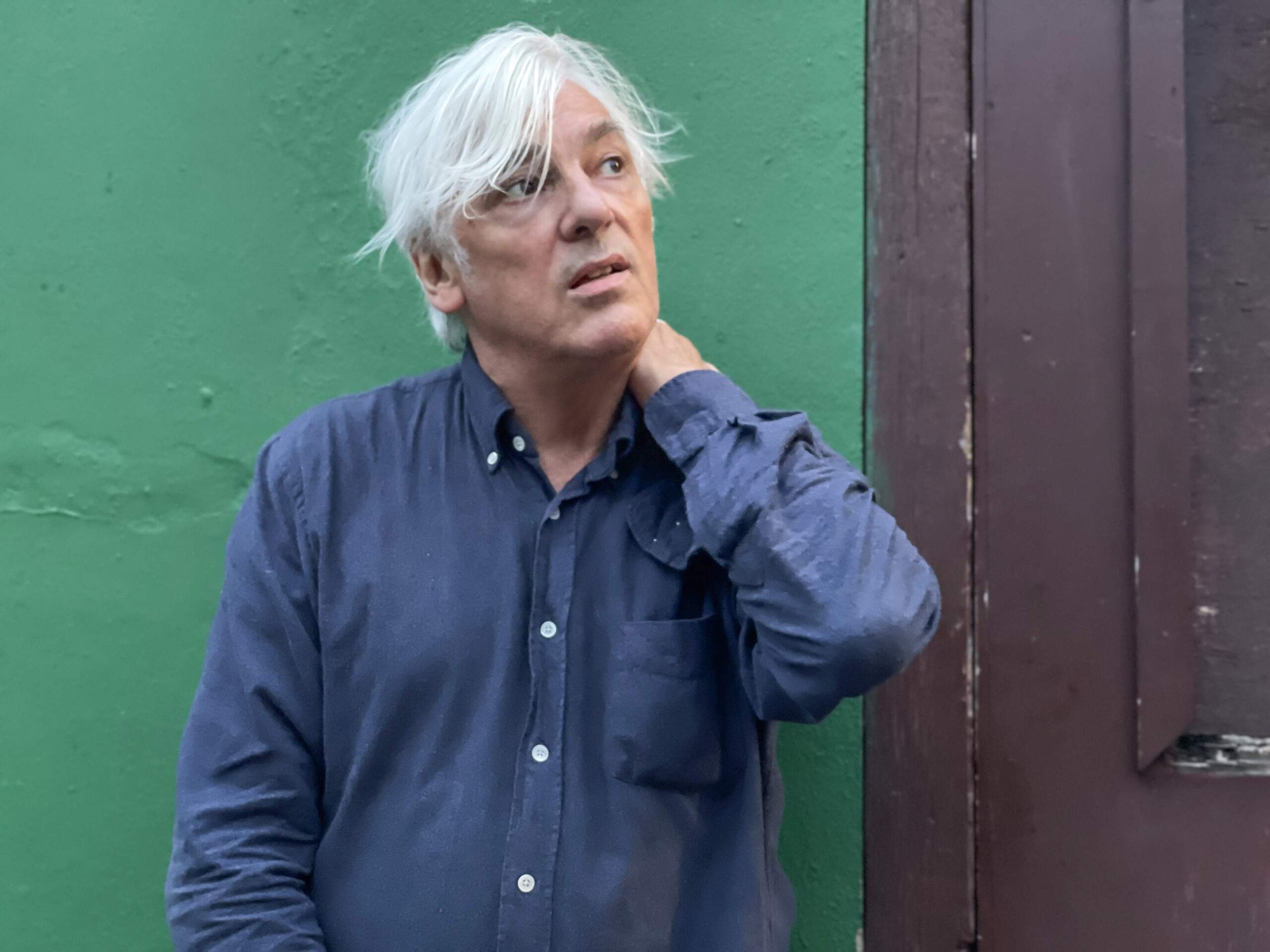 Let's end this interview with some of your favourite albums. Have you found something new lately you would like to recommend to our readers?
Cass McCombs is always quality, deep and unpredictable: his latest is 'Heartmind'.
I've played Sharon Van Etten's 'Remind Me Tomorrow' LP deep into its grooves.
'Hell-On' by Neko Case is another fave, as is 'Dear Life' by Brendan Benson.
These aren't brand new releases, but records that I've lived with long enough to know that I'll keep playing them along with my old Beatles albums from 55+ years ago. 
Klemen Breznikar
---
Headline photo: Emma Swift
Robyn Hitchcock Official Website / Facebook / Instagram / Twitter / Bandcamp / YouTube
Tiny Ghosts Records Official Website / Facebook / Instagram / Twitter / Bandcamp