Thin Lizzy | Eric Bell | Interview
Eric Bell is best known as the original guitarist of Thin Lizzy. His signature guitar sound can be heard on the first three albums the group released.
---
In the following interview he discusses his involvement with local bands in the Belfast area and the rise of Thin Lizzy. After his time in Thin Lizzy, he briefly fronted his own group before joining the Noel Redding Band in the mid-1970s. He has since released several solo albums and performs regularly with a blues-based trio, the Eric Bell Band.
Would you like to talk a bit about your background? Where and when did you grow up? Was music a big part of your family life?
Eric Bell: I was born in England and brought to Belfast and adopted by the Bell family .I was about 1 year old. Everybody in Ireland seemed to like music. My Aunt Ivy and my Uncle Harold were always singing along with the music playing on the radio.
What was it like in your city for youth in the early 1960s?
It was very exciting,a big change was happening. You could see some guys in the City Centre in Belfast and their hair was really long, and they were wearing denim shirts, and bell-bottom jeans. Quite a few music clubs were starting to appear and the town would be filled with young people.
Was there a special moment for you when you knew you wanted to become a guitar player?
I came home from school one day and the radio in the corner was as usual giving out music. Then at one point this record came on and I'd never heard anything like it before. It was Lonnie Donegan and he really let himself go in the last verse of 'Rock Island Line'. I wanted a guitar… But it was quite a while later (I still hadn't got a guitar) That I first heard the Shadows. I couldn't believe it was 4 guys around 20 years of age that were creating this fabulous sound. I started delivering newspapers and bought an acoustic guitar.
You played with several groups around the Belfast area. Would you like to share some words (and names) of the early bands you were part of and where all you play and what kind of material did play?
The first group I played in was The Atlantics ..we played mostly instrumental music like the Shadows, the Ventures, the Spotnicks. Then, a while later, The Beatles arrived and I joined a group called the Deltones. Then the Stones appeared, and we called ourselves Shades of Blue and played Blues and R&B music. We played in all the local clubs in Belfast, and sometimes played gigs in other towns about 30 miles outside Belfast.
You were part of one of the last incarnations of Them. Did you record anything with them?
Yeah, there were three Them's…The first one played in the UK and had a hit with 'Baby,Please Don't Go' the second, Them played tours in America and had a hit with 'Here Comes the Night', the third Them was the one I was in. We were called "Van Morrison and Them Again." We never recorded.
Then there were Shades of Blue, the Earth Dwellers and The Bluebeats, before joining the Dreams.
I joined the Bluebeats because they were pro. And we were based in Glasgow. Then we broke up and I was back in Belfast then joined a blues group called Shades of Blue. Some singer told me a new young showband was being formed in Dublin. I took the day off from my day job,and got a lift down to Dublin, and did the audition and got the gig with The Dreams showband.
"Ten minutes later we decided to form a new group"
How did you first meet Phil Lynott, Eric Wrixon and Brian Downey?
I left the Dreams and one night met Eric Wrixon in a pub in Dublin. I knew him a little and as I hadn't much money he bought the drink because he was still working with the Trixons. Then we went to a club. Orphanage was playing (Philip was lead singer and Brian was the drummer) and when they took a break I went into their changing room. Ten minutes later we decided to form a new group.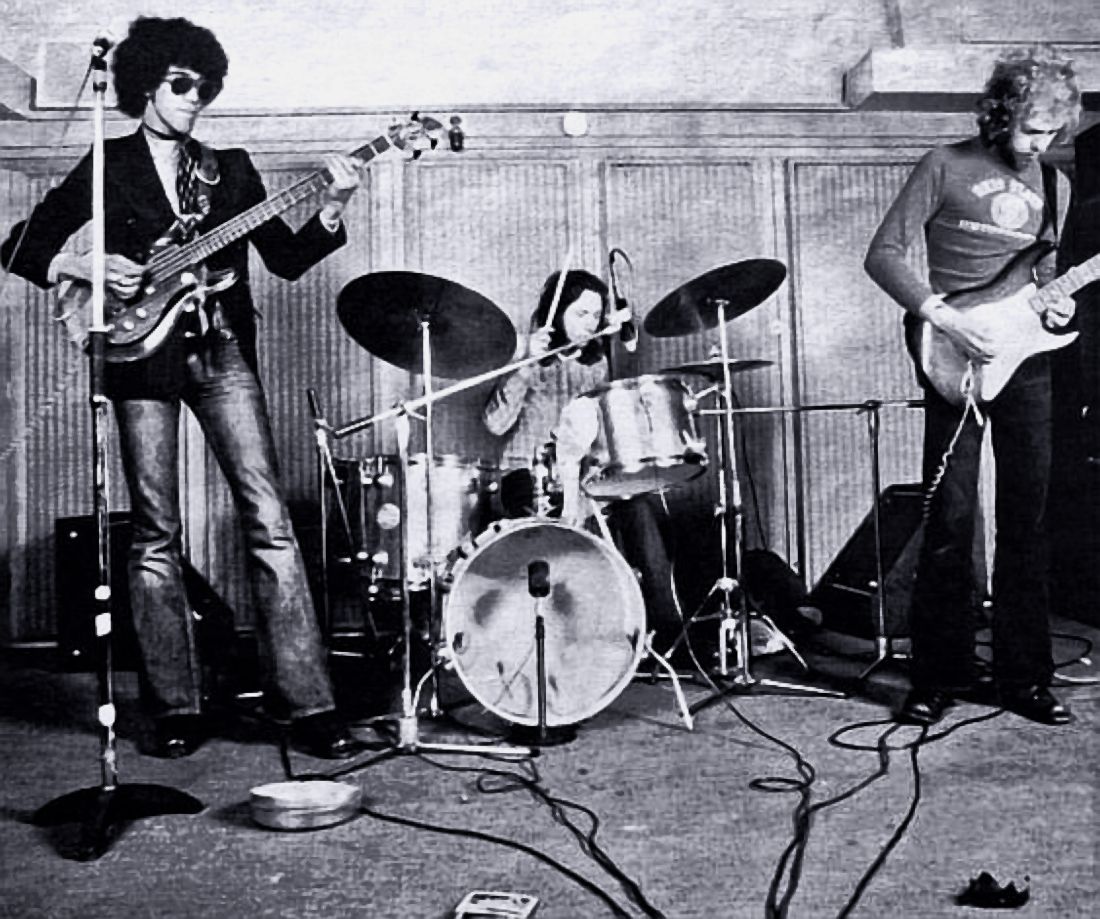 It was your idea to name the group Thin Lizzy, after Tin Lizzie, a robot character in The Dandy comic. Did you enjoy comics?
Yeah, comics were part of my life in the 1950's… There was the Dandy, the Beano, the Topper, the Eagle, and lots more. It was one of the very few entertainments then. And swapping them with friends. I loved the drawings in the comics and tried to copy them.
Organist Eric Wrixon left Thin Lizzy after a few months. How did you get signed to Decca Records?
A guy (Frank Rogers) came over to Dublin from London to check out the music talent. He worked for Decca records. He wanted to see a singer called Ditch Cassiday, a white soul singer… For some reason, Ditch's band had just broken up, and somehow he got in touch with us to back him. We all arrived at a nightclub in Dublin City centre around 2pm and eventually Ditch started performing for Frank Rodgers with Thin Lizzy backing him. After it was all over, I don't know where Ditch went, but we all met up in a pub and Frank asked us if we would be interested in recording an album for Decca in a London studio.
What clubs did you play early on and who all did you share stages with?
When we moved to live in London, we played everywhere. England, Scotland, Wales. We played support for Status Quo, Rod Stewart and The Faces, Slade, Heads Hands & Feet. Played some of the clubs in London, the Marquee, the Rainbow, the Speakeasy.
"We were very stoned the whole time recording that album"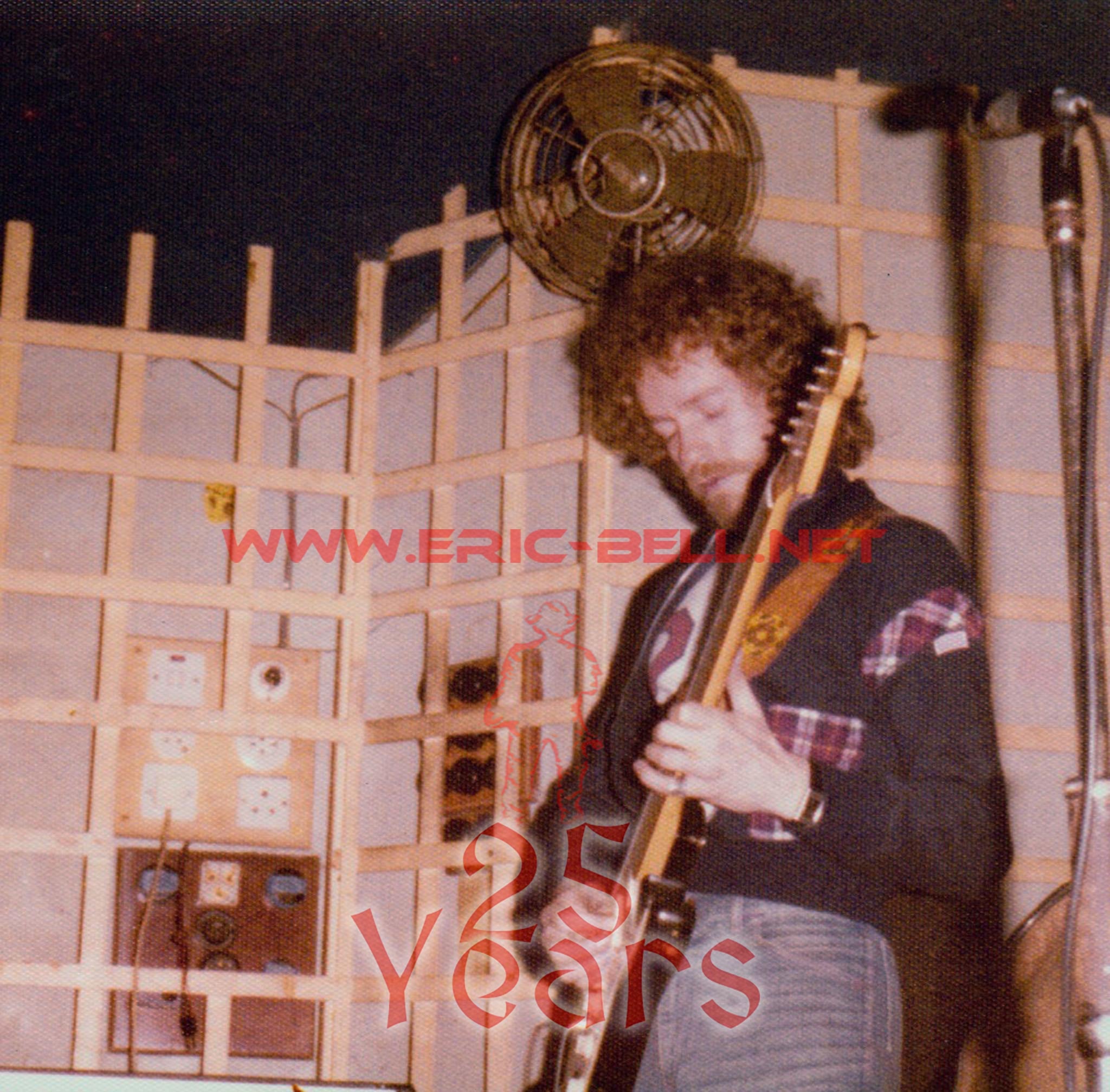 Your 1971 is such a fantastic debut. The production is top-notch. What are some of the strongest memories from working on it?
Well, we were very stoned the whole time recording that album (most bands were in those days). And Philip and myself shared a house in Dublin, and Brian Downey would come over every day and we would rehearse for hours, and also, we played a lot of the songs on stage so we sort of knew what we wanted when we were in the studio.
What do you recall from studio time?
I just really remember there was so much smoke hanging in the air I sometimes couldn't see Philip or Brian…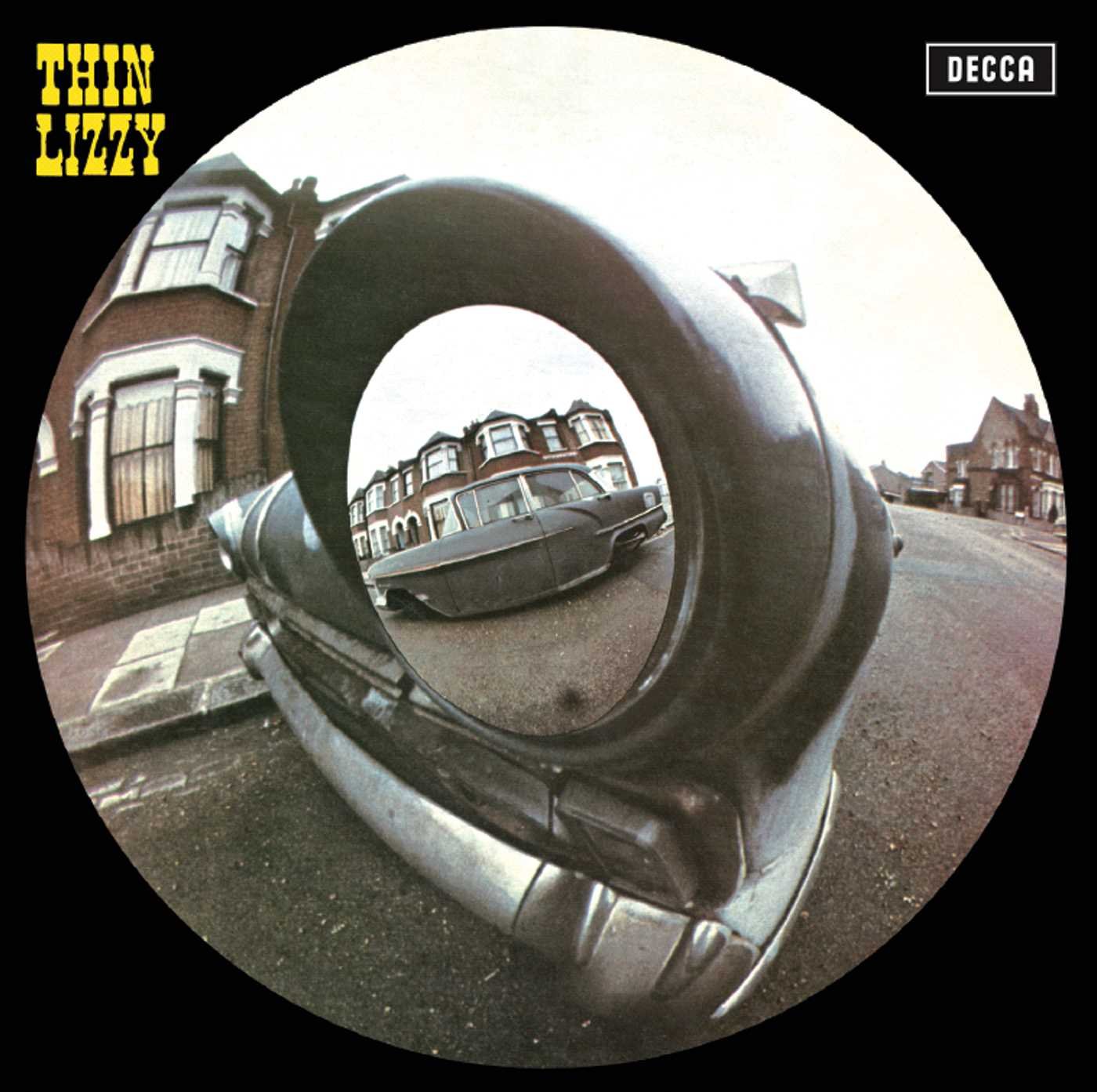 'Ray Gun' was your number, I bet it was inspired by the comics?
I have to say it wasn't. It was when I was going through my Hendrix phrase.
What was the usual creative process like for your guys?
Skinning up, haha. Philip would usually have a rough idea of a song and would play it to us. Then I would try to imagine what I would like to hear on the guitar, and try lots and lots of different ideas. They would also have to please Philip for his song. Brian would also try lots of different beats and styles, and the song would then start to take shape.
Was the cover artwork band's idea?
I think I remember the guy who was taking the photos had a new piece of gear… a fish-eye lens. When we saw the cover of the album we just didn't know what to make of it. But, looking at it now, it somehow seems to match the music.
Tell us about your second album, 'Shades of a Blue Orphanage.' How would you compare it with your debut?
Like a lot of bands, the first album can be pretty strong, as you put your strongest songs down and also you have been playing a lot of the songs on stage. We were out on the road nearly all the time, and one day our management said, "oh by the way, you know you're in the studios soon to record your second album, we just looked at each other." So we weren't prepared for it, and had to fit in rehearsals when we could and make up a lot of songs in the studio. But, there are some moments on the album I really like.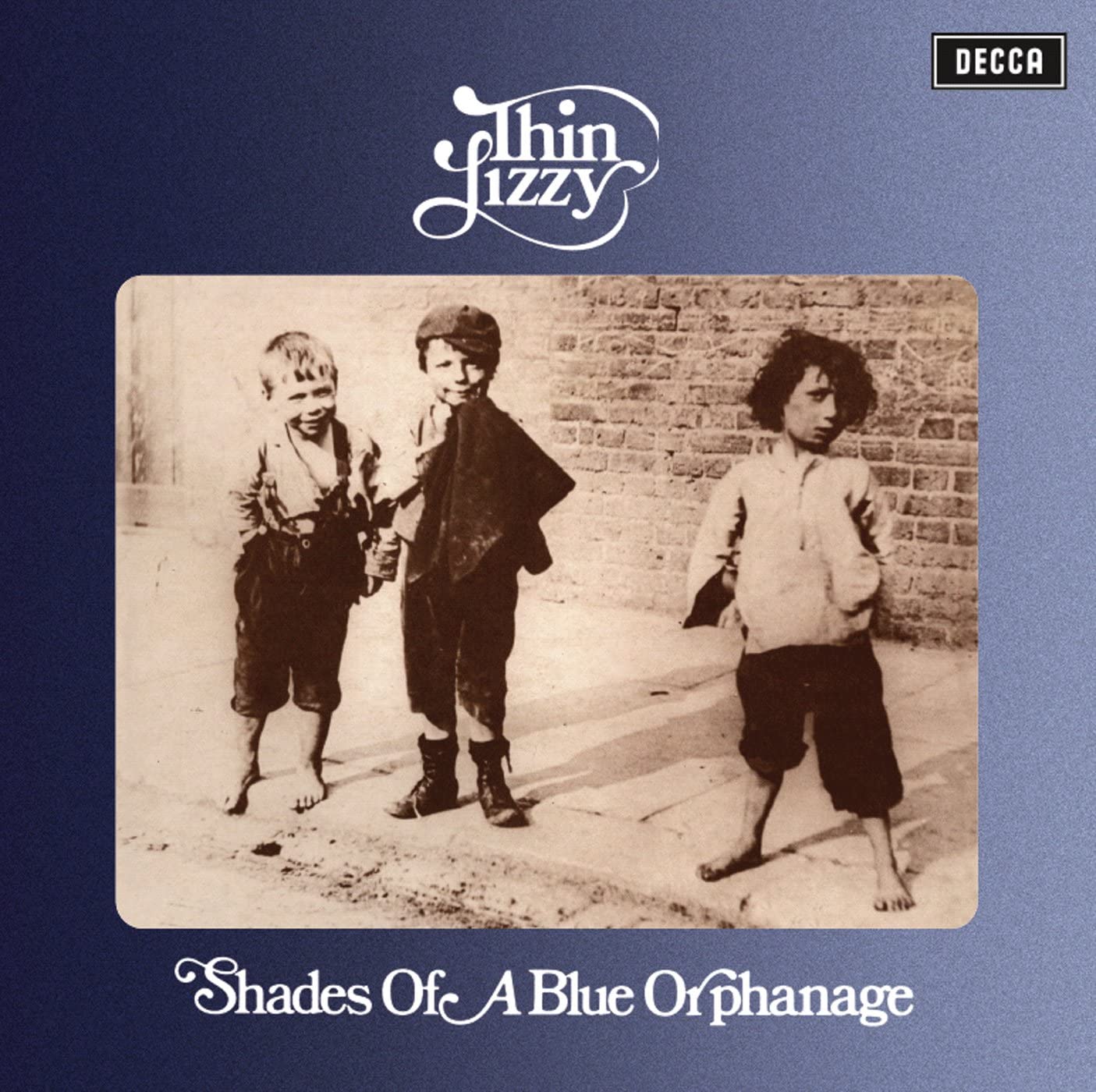 'Vagabonds of the Western World' is without a doubt my favourite Thin Lizzy album. What's the story behind it?
When it came to the third album, I took it much more seriously… I didn't get so wrecked and really worked on getting the sound on the guitar, and tuned up all the time and tried different ideas. Also, Philip was becoming a better bass player, and would try lots of different amps and guitars to get the sound he was after. And Brian was playing great.
Would you say you were going for a certain concept?
I really don't know. To me, I just knew that whatever I played went down, and that was that. I wanted to be able to listen to the finished album without cringing.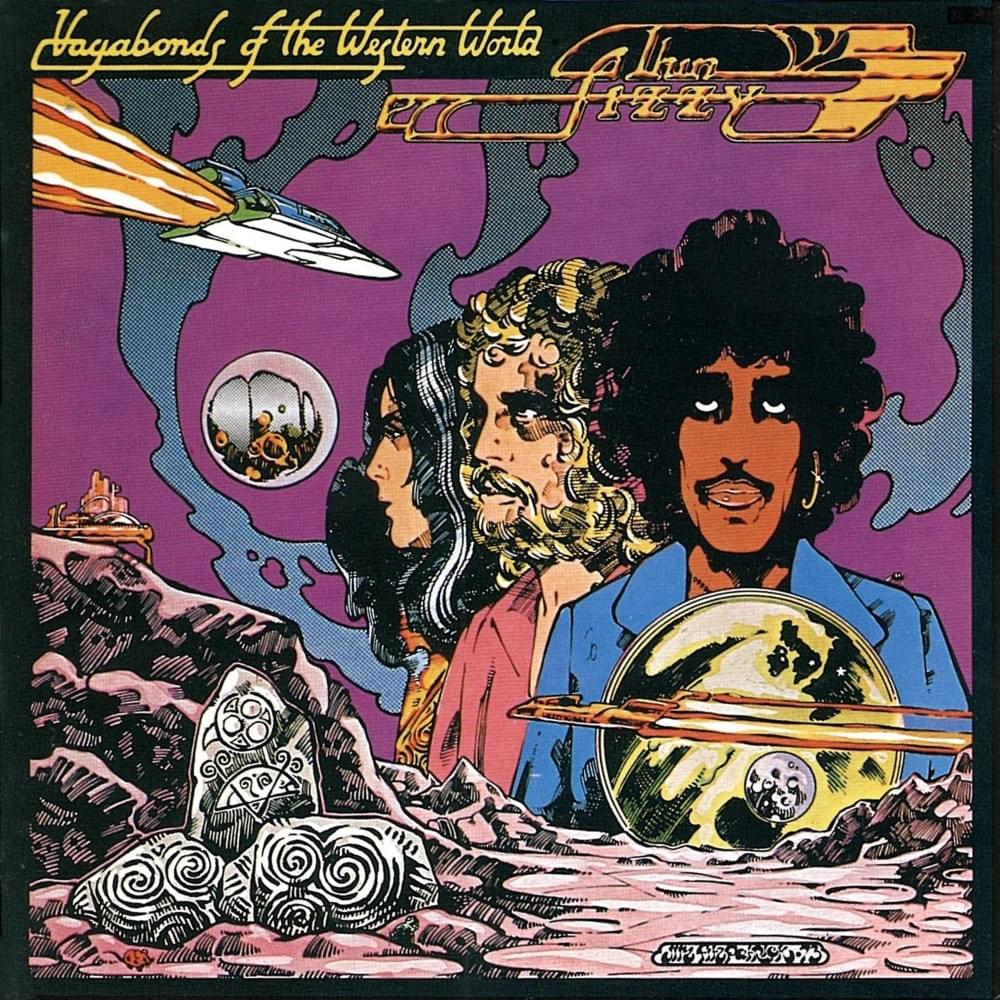 How did legendary number, 'Rocker' come about?
I was sitting on the sofa just messing about on the guitar (this was in Dublin in the house Philip and I shared). A lot of times when Philip would walk past me he would ask me if what I was playing was my idea, not something from a record or whatever. I would say it was my idea (which it was) and then I would go down to Phil's room, and we'd start work on the idea…
Your guitar has a very special tone to it, would you like to talk about the effects and pedals you were/are using?
I just mess about with the controls on the amp, and the tones on the guitar until I get the sound or close to the sound I hear in my imagination. When I was with Thin Lizzy I had an HH transistor amp which I used with a Colorsound treble booster and a Watkins copy-cat echo chamber.
Today, I was until recently using a Fender DeVille amp… I love the sound of it but it's just too fragile to do tours with it. It was always breaking down. I was using a Vox AC30, which I loved but it was only borrowed. So, now I'm thinking of getting a Fender Champion 100. The only pedal I use at the moment is a Boss Blues Driver. I really don't like effects, as I think on a good night it's more fun to try and get different sounds just from the guitar.
You had quite a leave from the band. You left after the New Year's Eve concert in 1973, after throwing his guitar into the air in the middle of the concert, pushing the amplifiers into the audience and storming off stage. What a way to leave one of the heaviest bands around. Would you like to discuss some of the circumstances that led you to leave?
Same old story…drugs, pills and drink. But also my private life was a mess and Thin Lizzy was working very hard. These days they would probably book me into some place to get myself together for a few weeks, but not back then. Nobody really gave a fuck. You know, just get on with it.
You began playing as Eric Bell Band. Who were other band members? You haven't recorded anything as Eric Bell Band (back then), right?
I had so many Eric Bell Bands I don't think I could name all the players.
Some of them…Dave Donovan (drums), Dave Nilo (bass), Danny Bongos (drums), Willie Behan (drums), Donal Mc Grath (bass), Tony Williams (bass), Andrew Golden (drums)…
How did you get invited to Noel's Redding band? Together with guitarist/singer Dave Clarke and drummer Les Sampson you were The Noel Redding Band. Would you like to share some words about this involvement?
I was living in Dublin and had left Thin Lizzy about 6 months or so…one day I got a phone call from Noel Redding… I thought it was someone sending me up. He was living in West Cork, and I got the train to Cork where he picked me up and drove me to his house. I found out soon it was a four piece band with Dave Clarke playing mostly keyboards and writing most of the songs, I thought it was going to be a trio, and found the music very difficult to get into. But I stayed as I found out we were going to play an eleven week tour of the USA. I had never been there before.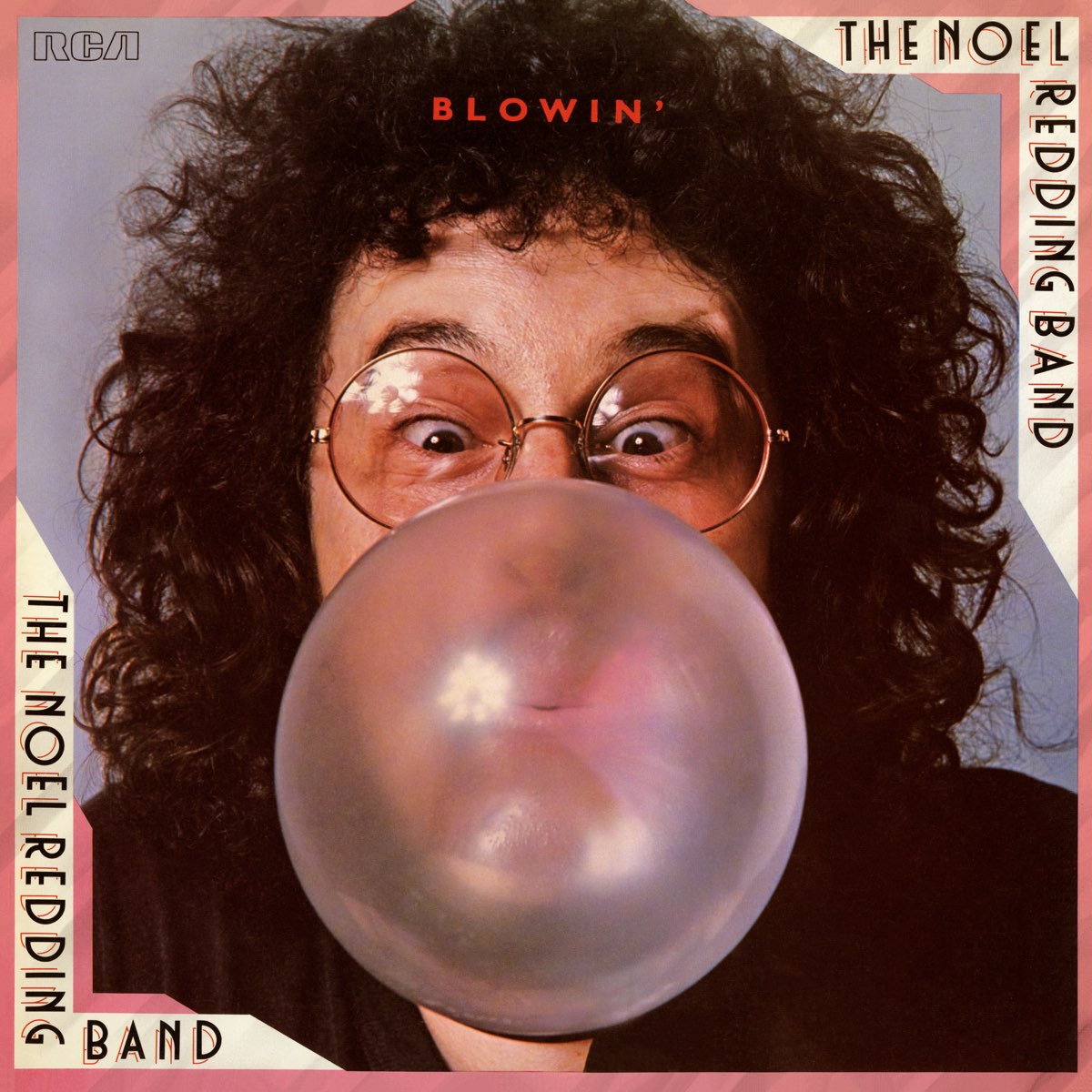 After that you joined Mainsqueeze, a project by saxophonist Dick Heckstall-Smith. It was an eight-piece blues rock ensemble which recorded a live album and also toured with legendary Bo Diddley. That must have been fantastic to play with one of your heroes?
Yeah, they somehow got in touch and asked me to have a blow with them and I got the job. It was a pretty amazing band with ex-John Mayall guys. We played mostly Europe as the punk scene was happening and we couldn't really get any work in the UK. Then, we got an offer to be Bo's backing band (if he liked us…which he did). We worked off and on with Bo for about 6 months, he was the real thing and I got very fond of him.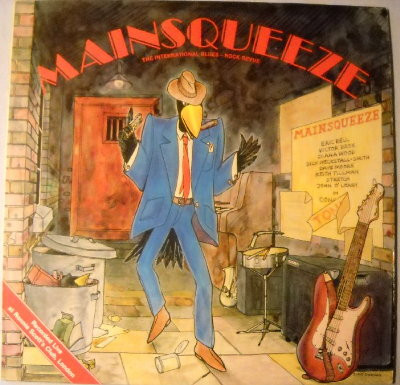 How come you got back together with guys of Thin Lizzy to record a tribute song to Jimi Hendrix, 'Song for Jimmy,' which was released as an orange flexi disc and given away with Flexipop in August 1981?
Thin Lizzy's management got in touch with me and said Philip wanted me to play on the 'Song for Jimi.' I went down to the studio and listened to the track and just played along. As far as I can remember, when I heard it later on I didn't notice any of my guitar. Strange?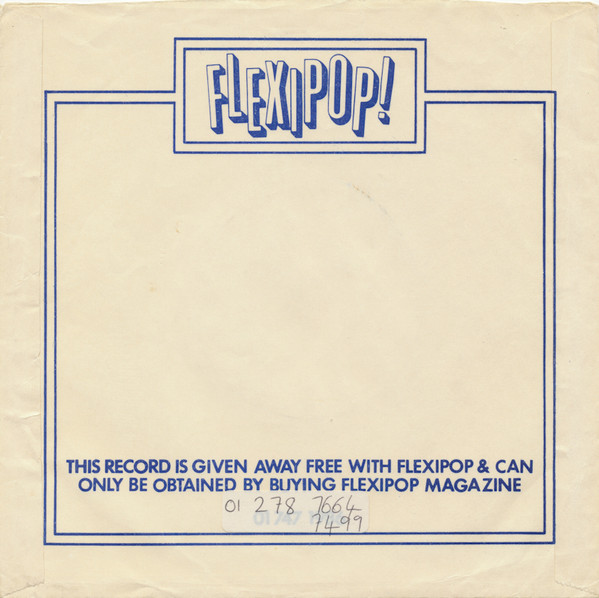 And you also appeared on 'Life Live.' How did you enjoy that?
It was like this enormous wall on stage… just tons of Marshall cabs everywhere. When we all turned up eventually, Philip wanted us all to play 'The Rocker.' The volume was unreal…at one point I stopped playing and nobody noticed. I think the high point was the party afterwards.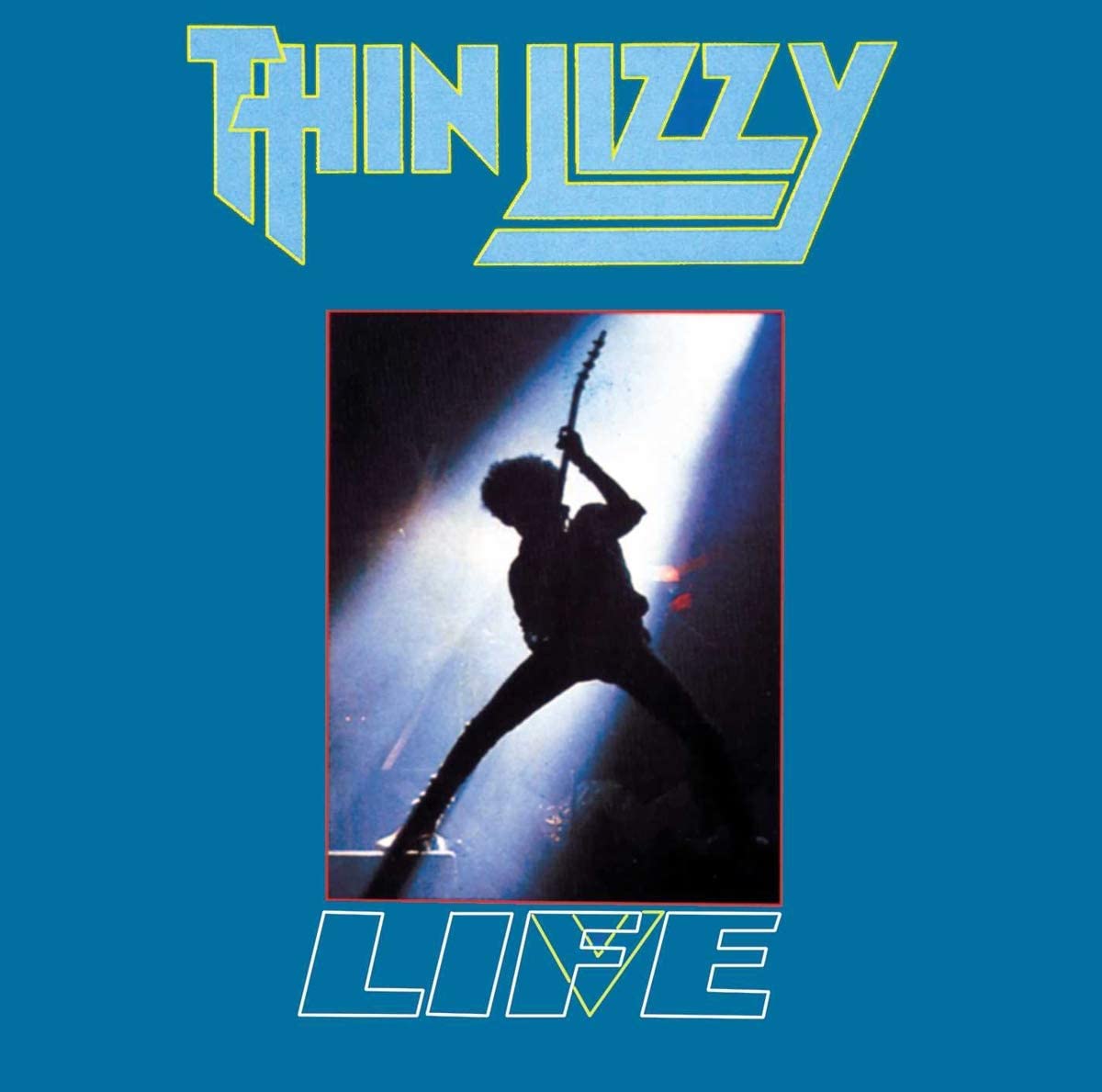 You recorded several solo albums in the past few years, would you like to talk about the latest one and tell us, are you planning to release something new?
The last one was called 'Standing at a Bus Stop'. It's got quite a lot of different types of songs because I like to play lots of different styles of music. I was going to record another album, but around that time, our friend, Virus, turned up and as you know, everything turned upside-down. I'm hoping to record in a couple of months.
Is there any unreleased material you would like to see released?
Yes, I've got lots of songs I would love to record.
Would you like to comment on your guitar technique? Give us some insights on developing your guitar technique.
My technique… the only thing I'm interested in and why I play the guitar is self-expression. I still practice and listen to my early influences like the Shadows and bands from the 60's like the Yardbirds, Johnny Kidd & the Pirates. I also like some jazz players like Wes Montgomery, Joe Pass, Django Reinhardt. Also some rockabilly. So, my playing is a mixture of everything, and I do a lot of improvising on stage.
Thank you. Last word is yours.
Thank you very much. All the very best for now and The Future.
Klemen Breznikar
---
Headline photo: Thin Lizzy promotion photo | Image courtesy of Eric Bell
All photo materials are copyrighted by their respective copyright owners, and are subject to use for INFORMATIONAL PURPOSES ONLY!
Eric Bell Official Website / Facebook / Instagram / YouTube