'Pretty in the Dark' by Bitter Moon & After 5:08 | Interview
Exclusive video premiere of 'Pretty in the Dark' by Bitter Moon & After 5:08, taken from the upcoming collaborative album, 'Berliner Kinder,' out December 2nd via BlauBlau Records.
---
The music video for the song was made by Réka Csiszér from Bitter Moon, artist Corinne Odermatt and filmmaker Radiana Basso. 
Bitter Moon is a kosmische duo consisting of Simone Bernardoni and Réka Csiszér, taking influences from the depths of cinematic soundscapes. They lean heavily on atmosphere but at the same time are influenced by analogue pop songs.
Vevey based After 5:08 is another duo consisting of Aloys Christinat and Matthew Franklin. They describe their own music as "safe," read more to find out.
The music video of 'Pretty in the Dark' is a collaboration between Réka Csiszér, artist Corinne Odermatt and filmmaker Radiana Basso. Réka had the desire to create something handmade and personal. A work that needed time and a mindful process. The idea was to make a hypnotic analogue stop motion video that captures the sensation of solitude in a brutalist environment and the desire of reinventing the world and painting it new. Just like the first color films that were hand-painted, the pastel colors give life to vintage photographs, transporting us to a dimension that is both abstract and futuristic. Through an insistent repetition of stop motion images, the geometries are broken down, the looks are broken and the bodies are transformed.
"About invisible forces and shedding layers of skin"
I think that 'Pretty in the Dark' sets the mood for the album perfectly, what runs through your mind hearing it today?
Réka Csiszér: 'Pretty in the Dark' evokes different sensations and memories inside of me. It is about invisible forces and shedding layers of skin while facing your own shadows in order to transform and leave the past behind for good. It's about finding comfort in the loneliness that can creep in while being in a public space, going through grief or deep pain, when we feel disconnected from the world. It's also about the encouragement of keeping up the faith, even if the end is near and nothing seems to make sense anymore. "You look pretty in the dark even if you are torn apart." The acceptance of darkness as the indiscriminate territory of the human condition. Is it possible to love someone in the atmosphere that surrounds him even if this one (the atmosphere) does not allow us to "see him?"
Aloys Christinat: When I hear today I still hear the first random synth arpeggio we played when we finally plugged all the instruments at the recording session. 'Pretty in the Dark' is one of these "first note, first song" type of compositions that got us into the mood of composing the rest of the album. It was easy to place it in the track list as the opener.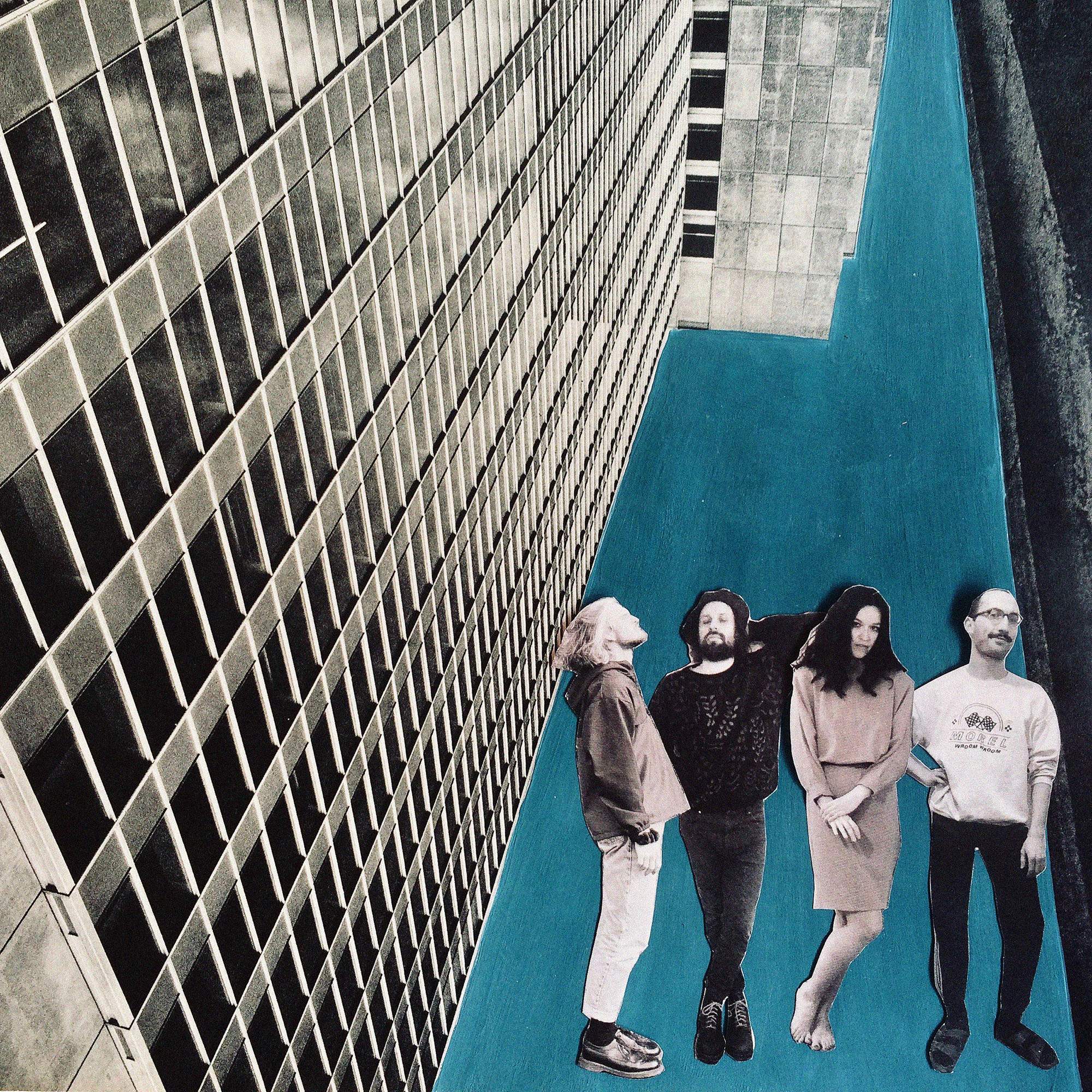 "A journey with different stations and sensations"
Would you like to share what can be expected from the rest of the upcoming album?
Réka: The record is some sort of a journey with different stations and sensations. The album feels to me like a train ride, observing the changing landscapes through the window with each track and finding myself in different environments that leave different tastes behind.
Aloys: To me, this album has this "moving or staying?" questioning vibe from start to end. It struck me recently as I left the city I lived in for almost 10 years.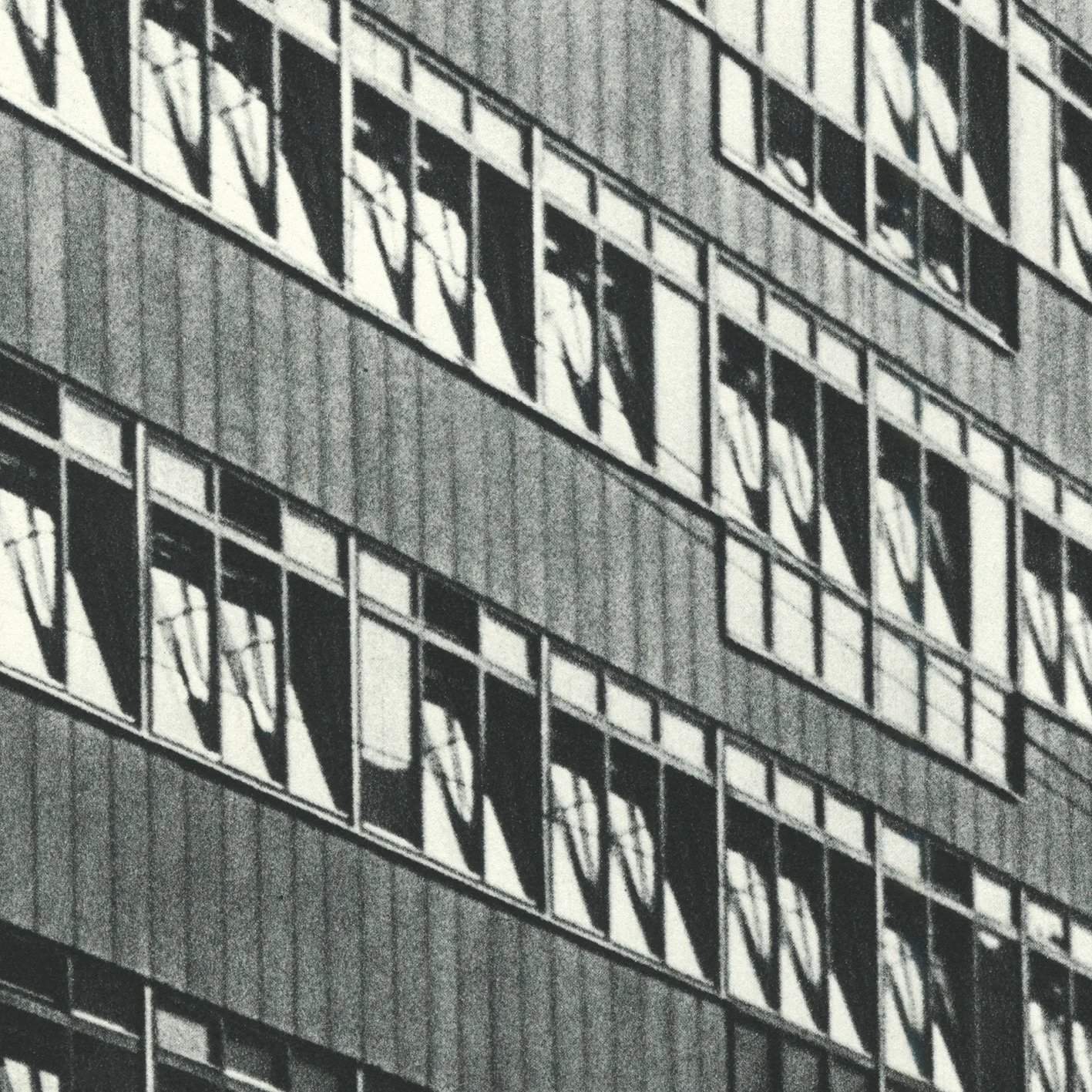 How did the collaboration with After 5:08 come about?
Réka: We have been friends since a very long time and shared a lot of times on the stage together. It just occurred to us to collaborate at some point.
Aloys: From After 5:08 point of view: I remember meeting Simon and Réka at a "Pussywarmers & Réka" concert I was working for around 2012. They were Swiss rock stars to the 20 years old fanboy I was – and I could never imagine playing music with them one day. But friendship and music kept us together on this album.
Did this collaboration help you to discover new aspects of sound?
Réka: Not of sound, but rather how to encounter music.
Aloys: I feel like discovering new aspects of sound everyday of my life, but very slowly.
Tell us about the recording and producing process of the album? Would you say there's a certain concept you worked behind?
Réka: In the recording process I had the sensation as we were some sort of a vessel and that the music took its own shapes and turns. As the music wanted to tell us its own story and we were the tools for it to come alive.
Aloys: I'd say I loved working without any demos or prepared material, except from Matthew's samples and extracts he sent us during the session, as he could not join us. There was freedom in every decision and yet also long talks about what was supposed to be what – but always toward a solution.
How did you originally meet to form Bitter Moon?
Réka: Simon and Réka met while playing together in a band called the Pussywarmers & Réka. After trying out some electronic music within the band's frame, they got more curious in developing synthesizer based music. Bitter Moon was basically the natural consequence of their longing to create something on their own and to find their own personal musical language.
How do you usually approach music making and was it this time around any different? Is your approach to laying down music a building block process?
Réka: This record was recorded in a very spontaneous way without any concept in a couple of days in a flat in Berlin. As we all did not live in the same country at that moment in time, we decided to meet just for a couple of days to record and see what would happen. This was a very interesting new approach for us, as Bitter Moon usually records with a certain idea, vision or aesthetic in mind. As we call our music "audiocinema," our musical language is very visual and is closely tied to cinema. In this case I think we were just following rare emotions without any clear pictures in our minds.
Aloys: I usually approach music making through intuitions and friendship, and this album seems to be a perfect representation of it.
Do you find yourself to be a perfectionist, in control, or do your ideas lead you, taking on a life of their own?
Réka: Bitter Moon is in general a project that likes to follow concrete concepts, but in the case of this record, we gave a lot of freedom to the process as it was an experiment and we liked the challenge of it. We were very open minded in the process of not having any certain aesthetics or concrete ideas on our minds. We set up and plugged our instruments and let them unfold. I think this free-minded process is hearable on the record and it gives a different flow to the music.
Aloys: I think we've been working in a triangle of different ideas of perfection and control, which was very nurturing.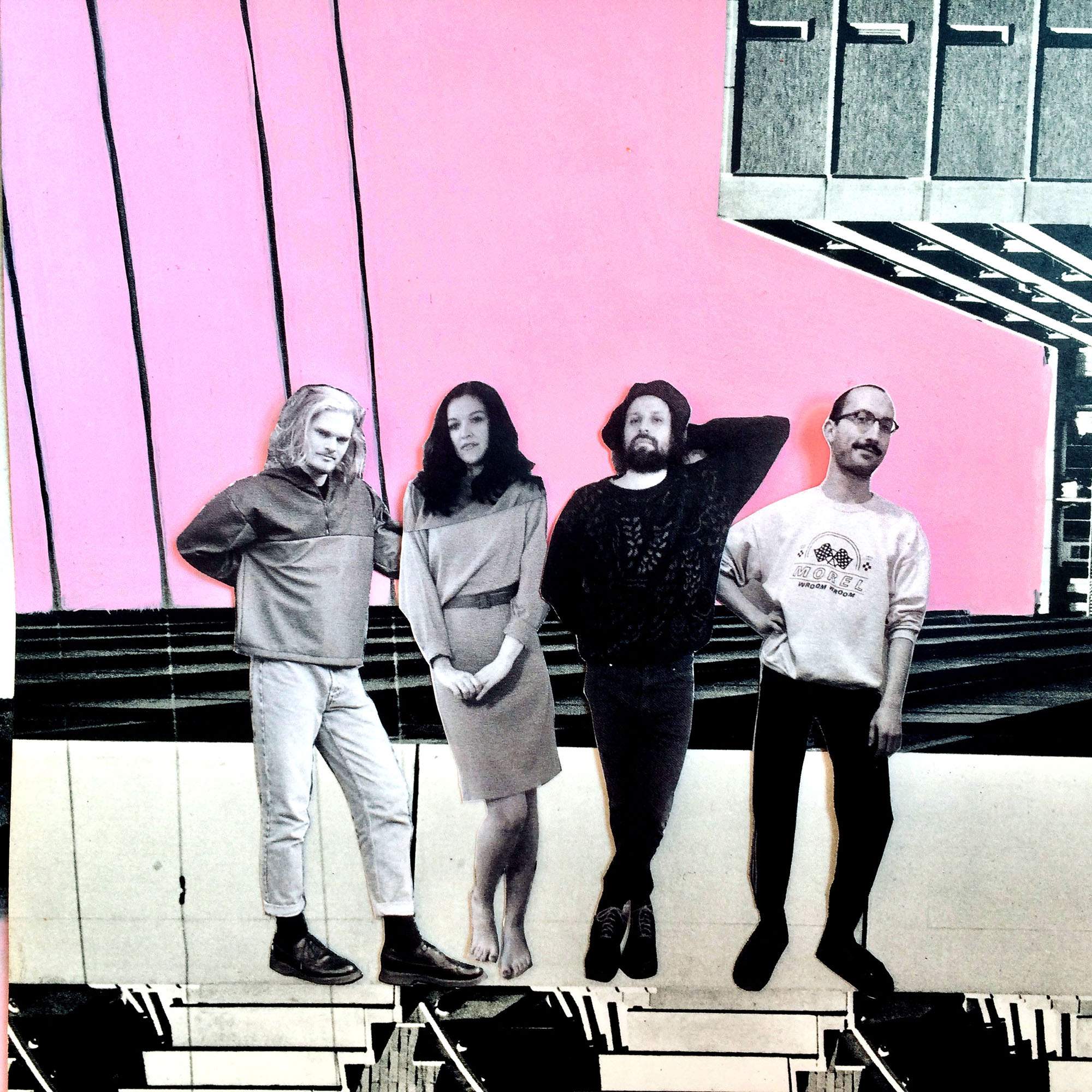 Are you involved in any other projects or do you have any active side-projects going on at this point?
Réka: I am focusing on her solo project VÍZ right now, composing music for different theater productions and doing live scores for movies. Simon is working on his solo project, Palme, with several releases planned for next year.
Aloys: I mostly play music with my solo project called Elvis Aloys – and still work as a concert promoter in Lausanne (where I met Simon and Réka in the first place), for a funny thing called L'Association du Salopard. Our original duo After 5:08 with Matthew is a cycling project that comes back to life once or twice every year since a super long time I think, peaceful and slow. Matthew has been busy with his solo project Ok Matthew.
Klemen Breznikar
---
Bitter Moon Website / Facebook / Instagram / Bandcamp / YouTube
After 5:08 Facebook / Bandcamp / SoundCloud
BlauBlau Records Official Website / Facebook / Instagram / Bandcamp / YouTube