'Lotus' by Levi | New Album, 'Synthesis'
Exclusive video premiere of 'Lotus' by Levi, taken from the latest album, 'Synthesis', released in June by Black Marmalade Records.
---
If the first single, 'Eurasia' sounded menacing and disturbing, 'Lotus' makes a totally different use of electronics, aiming for that kind of unity programmatically declared by the album title. 'Lotus' is a track about rebirth, as it happens in the springtime, when nature turns from frozen into blooming. Music, as life, doesn't need a rational mind to take new shapes, but responds to inner, sub-conscious movements. 'Lotus', with its calm waves of sounds, is about looking into the future with bright eyes, not demanding and not expecting anything. The following video was digitally produced by Gabriele Ottino, uses liquid, psychedelic colours, similar to lava lamps, to recreate this magmatic flux from dark shades to pinkish, lighter tones.
Levi is the solo project of Damiano Simoncini, Italian musician from Pesaro already known in the international scene in the past decade as drummer and songwriter with the post-punk bands Damien* and Versailles.
Inspired by the visionary movies of Lynch, Bergman and Lang, akin to the sound ventures of contemporary composers as Oneothrix Point Never and Steve Auschildt, in love with the orchestral arrangements of the Maestro Ennio Morricone, 'Synthesis' is the breed of the pressures and emergencies gripping both our inner and outside worlds, all related.
Heavy electronics creates almost hypnagogic states of mind, in a journey through different sub-genres looking for impossible answers about the near future.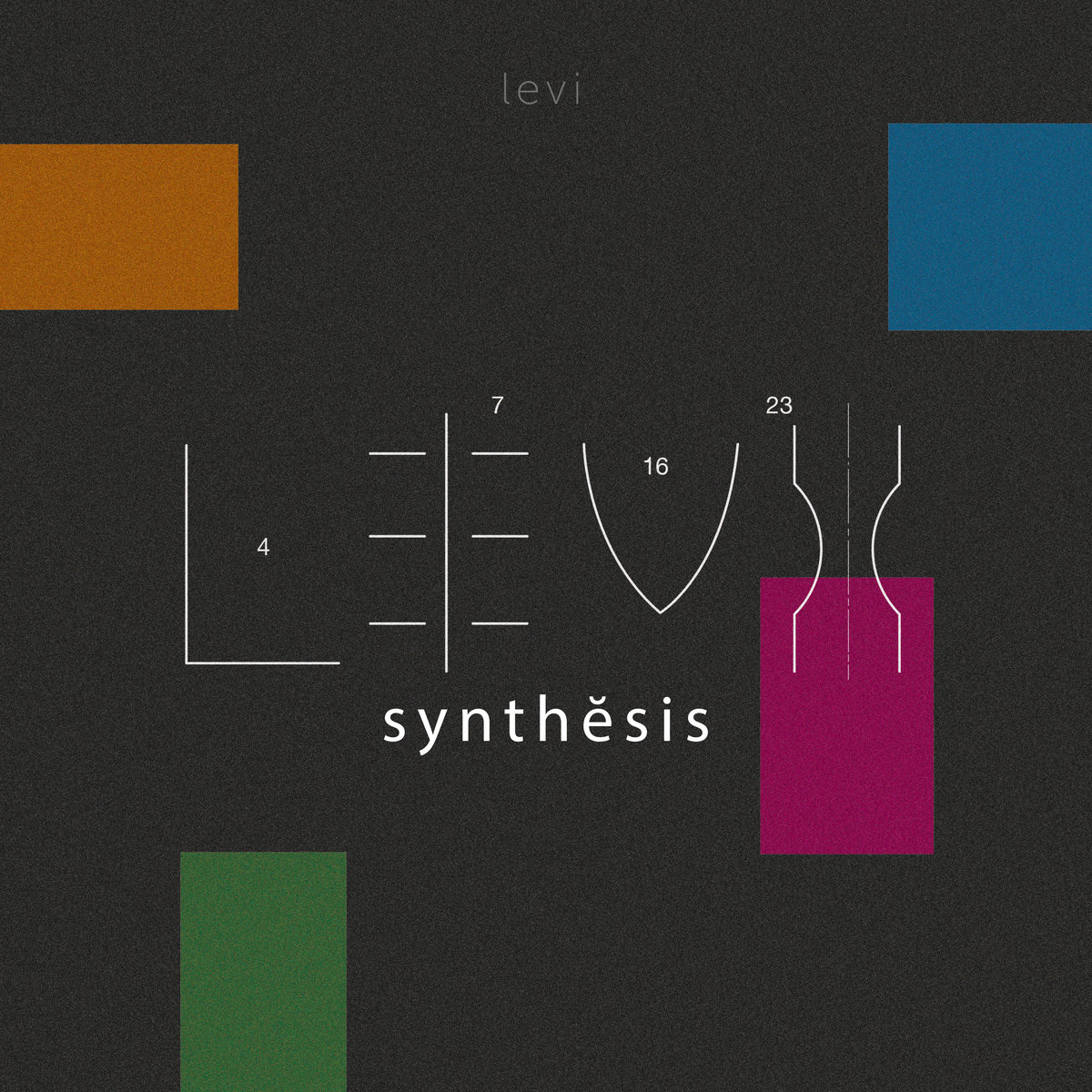 'Synthesis' could be the playlist for a ghost radio station floating in deep, dark interstellar space: six tracks, less than 30 minutes, to focus the listening experience on our subjective perception of electronic-generated soundwaves.
---
Levi Facebook / Instagram / SoundCloud / Bandcamp / YouTube
Black Marmalade Records Facebook / Instagram