'This Band Has No Past: How Cheap Trick Became Cheap Trick' By Brian J. Kramp (2022)
For those of us who appreciate knowing something about the backstories behind the careers of the musical acts we like, a lot of times what we learn – through books, articles, and album liner notes – starts with when the artists had already "made it". We pick the tale up with their first album and follow their trajectory from there. But oftentimes, there's an entire pre-history that occurred in these people's musical lives before that initial record got made. Some performers have been lucky enough to break through relatively soon after getting started, but more often there's been a lengthy, grueling, one step forward/two steps back process of ups and downs before the artists achieved things like substantial audience followings and record label contracts.
---
Cheap Trick is a vintage example of a band who had a long history of struggles in the music business before they made a name for themselves and got their first LP out into the world. The members of the classic iteration of the group – Rick Nielsen, Tom Petersson, Bun E. Carlos, and Robin Zander – were all in other bands (sometimes with one another) for years before they became the Cheap Trick foursome in 1974. And even after that version of the outfit coalesced, it took until 1976 before they finally had a record deal with Epic. To get to that point, they had to play an unending string of gigs, at any venue that would have them, in an effort to build a name for themselves. And even after they ultimately built a huge national buzz via their jaw drop-inducing live show, they had to endure a long stream of rejections from label execs before they finally got a recording contract.
In the jokingly titled 'This Band Has No Past: How Cheap Trick Became Cheap Trick', author Brian J. Kramp takes us on an extraordinarily detailed ride through the Illinois-based rockers' relentless efforts to get their big break, starting from when the four members mentioned above were in a variety of other bands going as far back as the mid-'60s. He shows us all they had to do to get to that milestone of releasing the first Cheap Trick album in 1977, and then takes us through them finally blowing all the way up with the release of the At Budokan record the following year.
The book starts slowly. It's certainly interesting to read about the pre-Cheap Trick band Fuse and all the other early acts Nielsen, Petersson, Zander, and Carlos played in before coming together as CT, but there's simply too much content in the early chapters. We're at page 147 before we're reading about the first Cheap Trick performance featuring the classic lineup. If the initial 146 pages had been condensed to omit the book version of filler material, those chapters would have been much more engaging and less of a grind to get through.
But things pick up in the reader at that point, just as they picked up in the life of the band. Kramp does a great job of showing us just exactly what it took for them to finally get a record deal. The non-stop gigging at any venue they could get booked to play, the building of a following via their energetic live performances, their manager's tireless efforts to court labels … It's enlightening to read specific statements that various music biz heads made while turning down the offer to sign them (it usually had to do with their assessments that they were an excellent live band whose original songs just weren't strong enough then), and to read about negotiations between the band's management and labels who did show some interest. As you turn the pages, you can feel Cheap Trick's momentum building as they near that inevitable breakthrough of a contract with a label, and Kramp excelled at getting all this across in the pages.
There's a lot to like about this book. Kramp collected an extraordinary amount of information on the band's pre-history and early history. Through the countless interview segments, shared anecdotes, newspaper and magazine article quotes, and the author's own narrative observations, we really see and feel Cheap Trick's gradual formation every step (and misstep) of the way. The reader closely follows just about every day of their slow but steady progress, to the point where we feel like we're in the small clubs, bowling alleys, high school dance halls, and other venues where the players cut their collective teeth and build followings as restlessly gigging musicians. The graphics are also nice, although there could have been more of pre-Cheap Trick and Cheap Trick band photos, concert posters and set lists, etc, that adorn some of the pages. The cultural context Kramp provides is another plus. Throughout the read, he includes tidbits covering not only what was happening in the world of popular music through these years, but what was afoot in America and around the globe in terms of political and general cultural happenings. These additions to the text put the reader squarely in the era and provide an enlightening backdrop to the tale of the band.
But 'This Band Has No Past' has its flaws, too. While the countless interview segments with a lengthy list of subjects provide a lot of interesting information and anecdotes, too many of these talks are with people outside the four members of the classic version of Cheap Trick. It's great to hear from friends, people who were in various pre-CT acts with the main members, managers, club owners, producers, members of other named bands, and all the rest who're quoted, but at a certain point the reader just wants to hear the story from Nielsen, Petersson, Zander, and Carlos, and through first-hand quotes. Carlos is quoted throughout, but there should have been more from the other three. Also, while Kramphas to be credited for having done the painstaking work of gathering all this exhaustive information, at times there's far too much tangential content. Even the biggest Cheap Trick fan may not care to read about the histories of various clubs they played as they made their way up, the personal stories of so many people who had various levels of relationships with the band, mini biographies of other bands, etc. The author often leaves the subject of Cheap Trick entirely while wandering off into writing about matters that really have nothing to do with the band. As mentioned above, the passages that are there to show the musical and cultural goings-on of the day are fine, but in other places Kramp drifts too far away from relevance to the topic.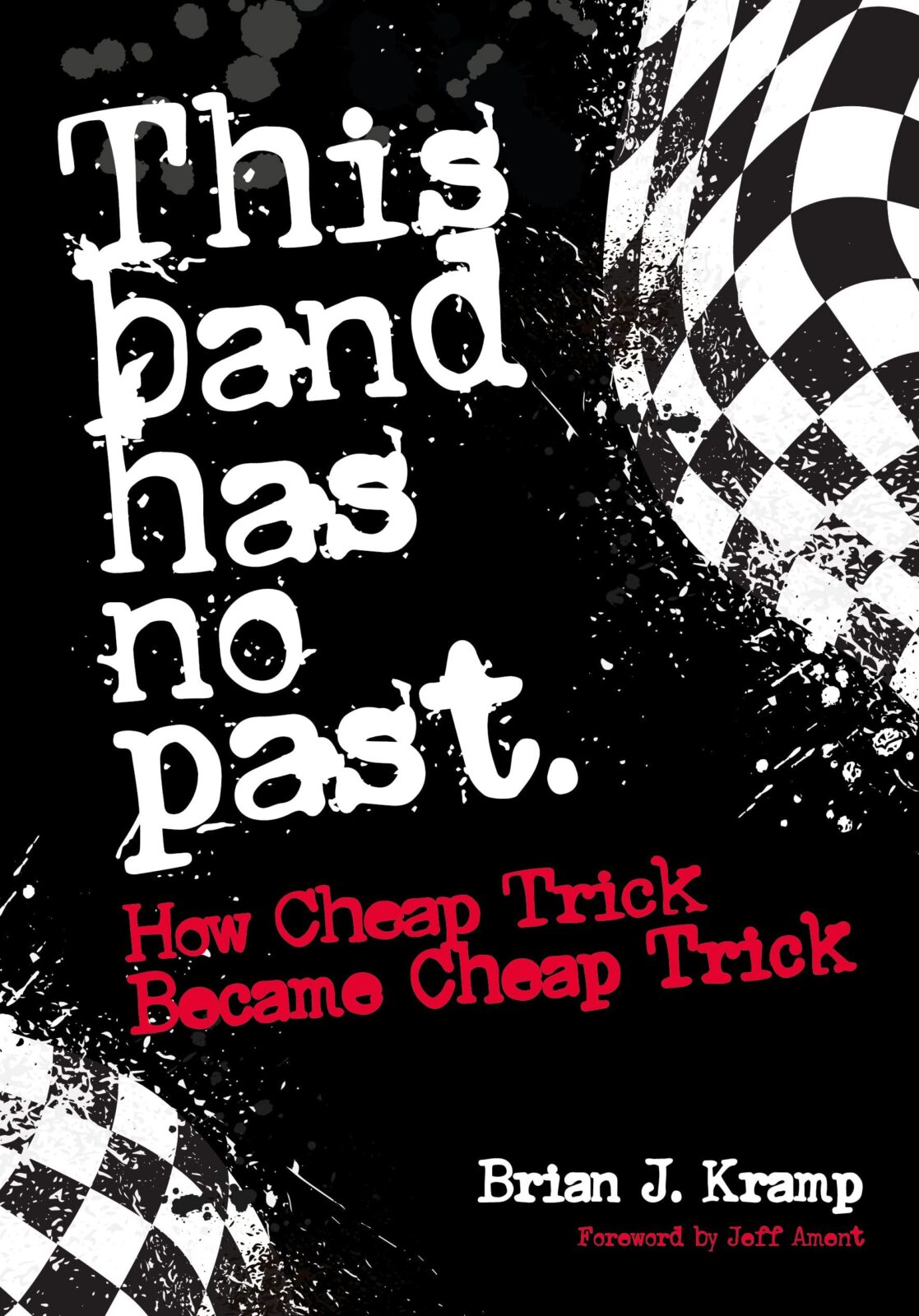 The bottom line on 'This Band Has No Past' is that it's an impressively detailed book that will thrill anyone interested in the formation and earliest years of Cheap Trick. If some of the extraneous details had been left out, that would've made it a cleaner and more consistently entertaining read. But in the end, it does what it should do: makes you long to find old footage of the band playing live, and to break out their early albums for fresh spins.
Brian Greene
---
'This Band Has No Past: How Cheap Trick Became Cheap Trick' By Brian J. Kramp (Out September 6 via Jawbone Press 2022)
Fuse interview
Fuse interview