John R. Miller – 'Depreciated' (2021)
No way I'm gonna tell you that Miller invented alternative country music, what I am gonna tell you is that John Miller (and his band the Engine Lights) does it with his own special swagger and grace, devoid of the 'Ye-ha's' that infect so much of that historic nonsense, delivering only righteous numbers with bright instrumentation in a low husky voice that will have you sittin' up and takin' notice.
---
All of the numbers presented float at a nearly heartbeat subsistence level, like the sun lingering just a bit, before setting over the Appalachian mountains of his home in West Virginia. Earlier I called 'Depreciated' an alternate country album, and while that's true, the one thing that's instantly clear from the first listen is that Miller does not set his stride on attempting to convince you how alternative country music should sound, as what you hear is all about the mood, all about the clothes you're wearing, all about the front porch you're sittin' on and the sky you're sitting under. You're gonna hear things around the edges throughout most of these songs, yet what first came to mind for me was J.J. Cale, where I can't actually say why, it's just that Cale's influences are ever-present.
These are pretty impressive focused acoustic guitar manifestations for sure, for real, devoid of what you'd expect, nothing foreboding, no murder ballads or anthems of despair, just a collection of low-keyed steady rolling philosophical ramblings woven together by atmosphere, musical texture and genuine emotional demons, like waiting' at the station for a train you know ain't never gonna come … that said, it's all very haunting, very insightful and very accessible.
*** The Fun Facts: As to the album title Miller said, "Depreciated comes from a line in one of the songs, and I felt it represented nicely one of the record's overarching themes — how in spite of our best efforts, everything diminishes over time, and value is subjective.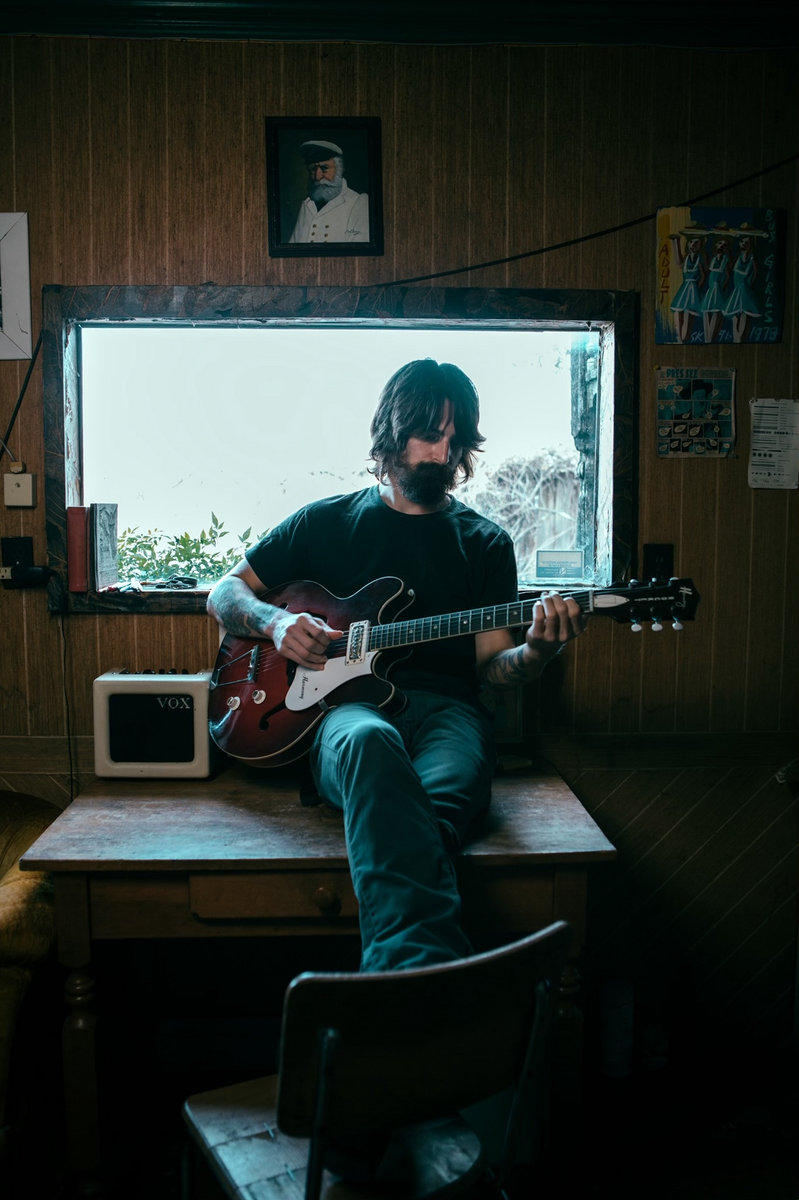 The vinyl is sort of a brown woody splatter affair, limited to 500 copies. This album has a good deal of surface noise, so if you're selective, this edition might not be for you.
Jenell Kesler
---
John R. Miller – 'Depreciated' (Rounder Records 2021)