'Microphone' by Train Conductor
Exclusive track premiere of 'Microphone' by Albuquerque's Train Conductor.
---
It's an intimate song about a microphone. Take that information as you will, but this new single is an ambient rocker. The synth-heavy brainchild of Will Byrne, Train Conductor has collaborated with members of the Gatherers, BALLETS, Dulce Base, Canyonlands, and Holy Glories. 'Microphone' was recorded at Byrne's home studio in Albuquerque, New Mexico, sent to Third Eye Studios in the mountains outside Albuquerque, and finally completed with additional tracking, mixing, and mastering from Chris Anderson at Clock Work Onions studio in Oklahoma.
From the first lines, Byrne sings a DIY manifesto of sorts, /Talk to me in shapes and colors/feast for your eyes and discover/I make do with what I have/. 'Microphone' is a slow build going from electronic swells and lo-fi piano to the beginnings of acoustic guitar strums. 30 seconds into the track the drums hit and the song goes from gentle, intimate, and contemplative to righteous and rocking.
Even when the song is at its energetic peak, it's juxtaposed with Byrne's sweet and almost timid vocals which are often filtered through a Leslie rotating speaker effect. The lyrics cycle as well–repeating verses in and out of order– creating a slow whirlpool that turns into a maelstrom over the course of the song. /Replace your fears for a vision/submit your words for revision/it's just me and the microphone/.
It's a lo-fi bedroom rock with notes of Pink Floyd's 'Echoes'. As the song reaches its crescendo, gnarly guitar solos highlight the peaks and incorporate psychedelic slide guitar further cementing a connection to Floyd's David Gilmour.
The delicate shape and arc of 'Microphone' are complemented by the warmness of the recording. Despite being sent to at least three different studios, this track does not sound overproduced. It still has that raw DIY quality. The musicianship is solid. And it's catchy. Get intimate with 'Microphone'.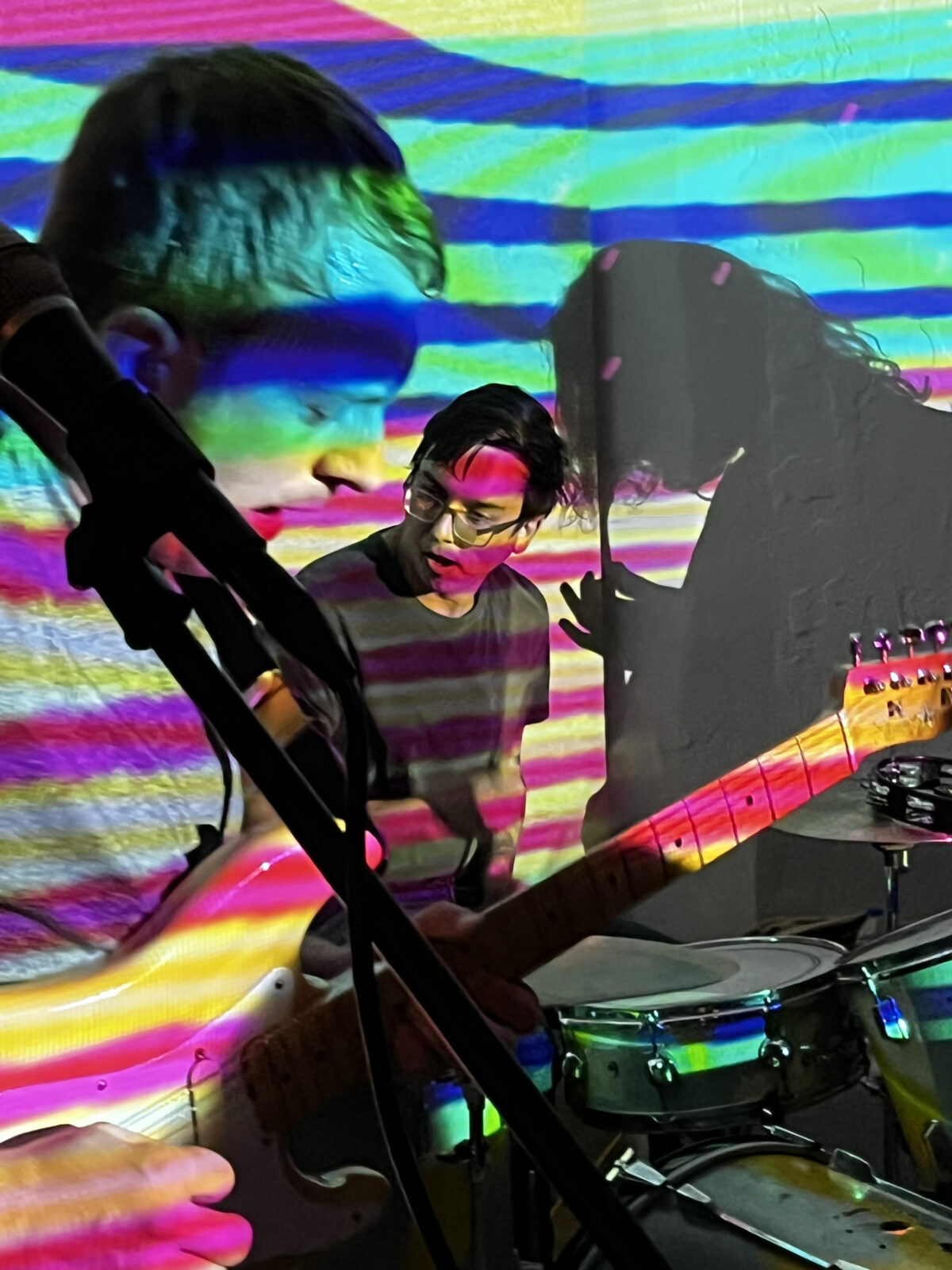 What was the inspiration for writing an intimate song about a microphone? Was there a particular microphone that was your muse?
Will Byrne: It just felt very natural to write about an object that is in your music room staring at you. After giving the concept a little bit of thought, the microphone is always there for you. It only listens, it does not talk back. A lot of things can be learned from just listening. My goto microphone is the AKG C3000, which is a large diaphragm condenser, always plugged in ready to go.
What was the recording process like?
Recording is often the song writing process for me. As soon as I come up with a good chord progression on acoustic guitar, I record it, then start layering until I hear melodies. I sing the melodies, play them on guitar and keys. There are two demos of "microphone" that existed prior to the song you heard. Once I had parts worked out, I took the demos to Lee Sillery and Third Eye studios in the east mountains to use better gear. I took the tracks from the studio and arranged them in Ableton again and sang the lead vocals in my home studio. I packaged up the Ableton project and sent it to my good friend Chris Anderson and Clock Work Onions studio for additional production, mixing, and mastering.
What's your favorite musical instrument/effect/tool to play with right now?
Vox repeating percussion effect pedal from the late 60s and the Moog mother 32. Modular synthesizers are tons of fun. The vox repeating percussion was turned onto me from Spiritualized. It's their signature effect.
What are some of your biggest inspirations (musical or otherwise)?
Exploring the unknown. I love traveling, backpacking and hiking to alpine lakes.
The art scene in New Mexico. Tons of great talent here. From visual arts to experimental avant garde noise sets.
Children. I have two kids and they are always teaching me things about life, myself and sometimes it strikes me enough where i need to write about it. Each of my kids have an album dedicated to them.
---
Train Conductor Facebook / Instagram / Twitter / Bandcamp / SoundCloud / YouTube