Light Creates Shadow | Interview | New Album, 'Ghosts pass through, running from the body'
Post metal freaks from Portland Light Creates Shadow will release their third full length, 'Ghosts pass through, running from the body' on July 1st.
---
The album was recorded at Pearl Jam guitarist Stone Gossard's Studio Litho in Seattle WA, it was produced, engineered, and mixed by Matt Bayles (Mastodon, Isis, Russian Circles, Deftones, Pearl Jam, Soundgarden). Mastered by Ed Brooks (Mastodon, Caspian, Isis, Pearl Jam). 'Ghosts pass through, running from the body' is an album born from the organic and intuitive connection between guitarist/vocalist Marc Changnon, bassist Jered Johnson and drummer Adam Young. After releasing a lo-fi acoustic album, '2 Windows' in 2011 and 2015's post rock/shoegaze leaning, 'Emerge From The Illusion', Light Creates Shadow reformed with a new lineup and progressed into an artistic and stylistic rebirth with 'Ghosts pass through, running from the body'.Combining progressive dynamics, uniquely delivered vocals, channeled lyrics, intricately woven passages that power through unorthodox arrangements culminating into epic walls of sound. This leads to the construction of a profound emotional and psychological journey. The alchemy was enough to catch the attention of famed producer Matt Bayles. Completed in 10 intensely focused 12-hour days in May of 2021, the rigor pushed everyone involved to exhaustion, but the belief that they were creating something special was the intrinsic motivation needed to complete the record.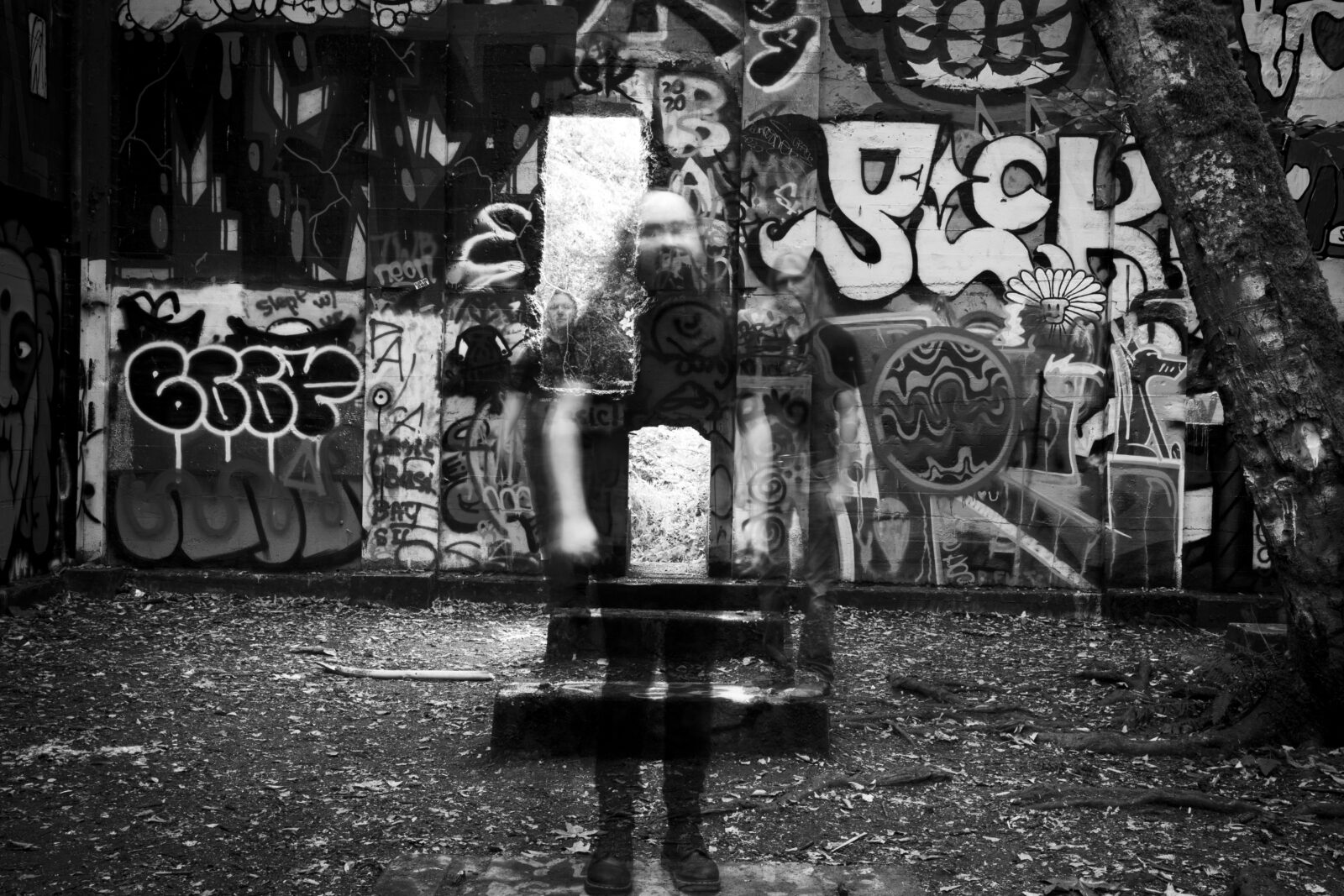 Light Creates Shadow utilizes conceptual frameworks to take the listener on an interior journey into the creative process, psyche, and a confrontation with the Shadow, buried deep in the unconscious mind. This alchemical mixture offers the audience a blank canvas to paint their own rendering of interpretation upon. Light Creates Shadow have positioned themselves to have breakthrough potential with an innovative concept, genre defining sound, and enigmatic live performance that engages the audience in a new way.
"Our approach is to create a different bond with the listeners by inviting them into the creative experience, which can be stimulated through the psyche and active imagination visualizations"
Your band has been active for many years. Are you excited about the new album?
Marc Changnon: Light Creates Shadow as a concept or vehicle for my artistic expression has been around for a while, yes. It is this core identity that once discovered, helped direct the music on a path towards growth, experimentation and multiple rebirths. These lineups and collaborations have been influential in shaping the music to reflect those relationships. The current lineup with Jered Johnson (bass) and Adam Young (drums) have been together for about four years. There was a lot of star alignment and synchronistic reveals that occurred for us to come together and create. It is an organic, intuitive process that we value highly. Our natural inclinations as musicians are equally invested in creating what we feel is a unique journey. I write the songs on acoustic guitar and bring them to the band. This begins the alchemical process that transmutes the origins into new beings. This creative act often stretches into 20 – 30 minute jams on one song. We are really excited to share our album with the listeners. We are proud of the work, and feel it is representative of a period of deep musical exploration and conceptual frameworks that not a lot of other bands are deciding to pursue. I feel the traditional guitar, bass, drums dynamic is being perceived as lacking ingenuity or progressive potential in heavy music. The ingenuity is derived from deeper processes that are at work innately. There are bands out there that tap into this undercurrent and I feel it is a really exciting time to be releasing music. The world is yearning for this connection to live music especially, following the disconnection during the pandemic. We really hope we are able to join this wave and be seen as a contributor to the heightened creativity and transference.
"I knew we were going to be able to make the record I had always wanted to make"
July 1st your upcoming album, 'Ghosts pass through, running from the body' will be officially out. Can you share some further words about the recording process?
Recording the album was a really rewarding and intensive process. Like a lot of unsigned bands, we needed to fund the project ourselves. We had a modest budget and weren't quite sure what this would allow us to afford. I asked the band to send me the records that have your ideal drum sound, bass lines, guitar tone, et cetera. What are the specific reasons why this works in the mix, regardless of context, genre or even the perception of what our sound should be. A theme started to develop. The one constant was Matt Bayles. We are all huge fans of Mastodon, Russian Circles and Isis. Adam's ideal drum sound was Mastodon's 'Blood Mountain'. One night I grabbed the headphones and listened to the whole album and just knew that sonically and dynamically this is what we needed for our sound. They achieved a sonic articulation and cohesion that I knew was the aesthetic we needed to capture the intricacy, progressive arrangements and the natural dynamics that are built into our songs. I reached out to Matt with confidence but zero expectations. I think my email was like 5 pages long. "Thorough", was probably a good word for it. We were elated when he said he wanted to work on the project. I knew we were going to be able to make the record I had always wanted to make. Tracking at Studio Litho was really a dream come true. There is so much history there that you can't help but be honored and humbled by the legends that recorded within those walls, Soundgarden, Pearl Jam, Mastodon, Deftones, et cetera. The recording process was pretty grueling because we were limited by budget and therefore time. We did 10 days straight and usually worked for 11-12 hours. It really pushes you as musicians and creatives to make important decisions and remain focused. The songs have a lot of time changes and dynamic shifts in addition to being 10 min songs, so it was challenging, but all worth it in the end.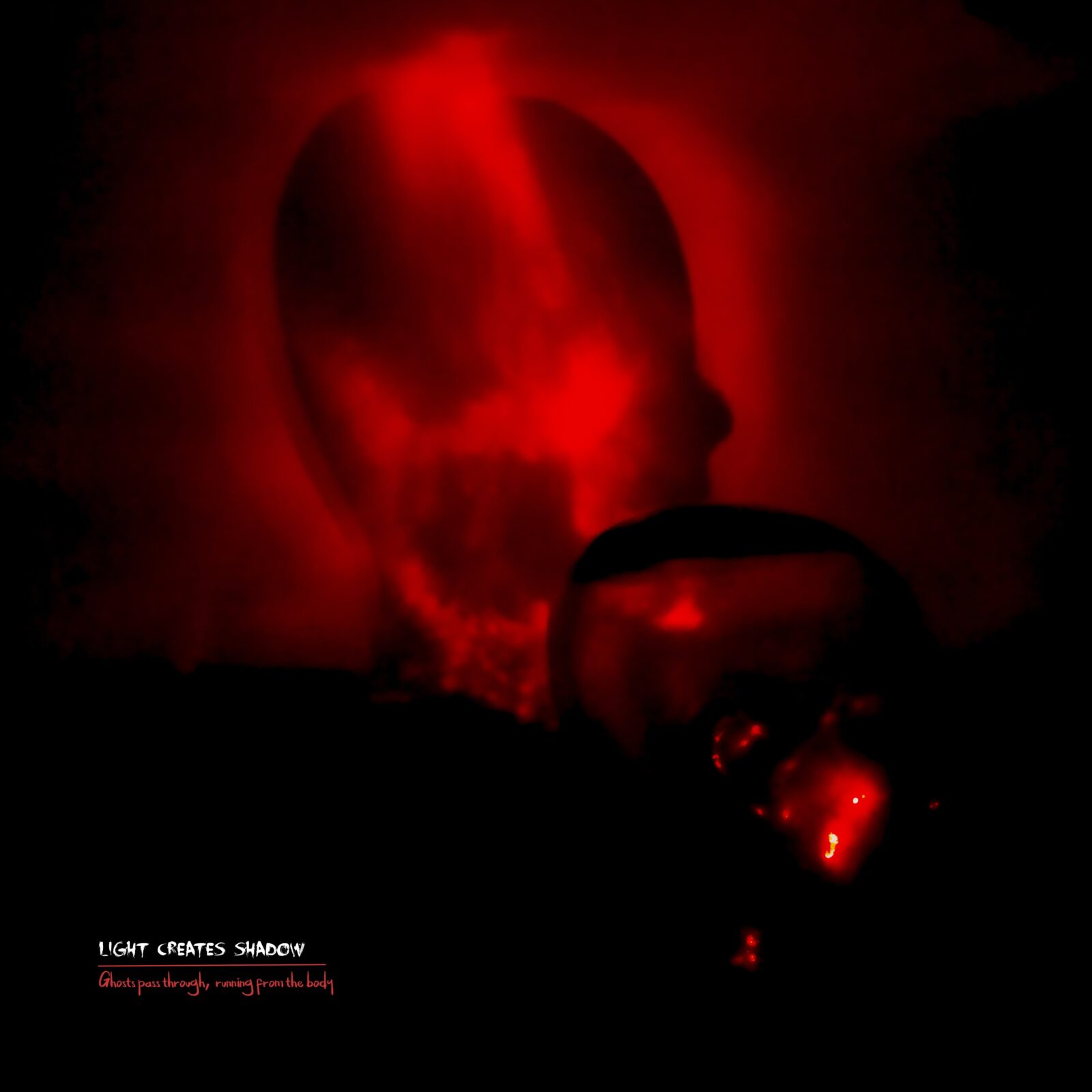 The album was produced, engineered, and mixed by Matt Bayles (Mastodon, Russian Circles, Deftones). Mastered by Ed Brooks (Mastodon, Caspian, Isis). How was it to work with Matt and Ed?
Matt is like a savant in the studio. He works pragmatically and intuitively while pursuing solutions for engineering, gear or creative issues. Litho is kind of his home base for recording, so he knows all the in and outs of the studio like no one else. Also, you cannot fuck with the Bayles ear! Savant I say. To us, it was a real honor to work with him, he's really a legend in our book, producing some of our favorite records of all-time. He gives it his all and there is no way we make this album without him. His signature sound and imprint is all over it, which is exactly what we wanted. Ed Brooks is another legend who also mastered our previous record. Matt and Ed have teamed up for years on amazing albums and we didn't even consider another engineer to do the mastering. Ed has also been instrumental in helping us navigate the vinyl production world, that we really had no clue about. That's been an interesting journey and process. Most folk know the vinyl manufacturing is really backed up with a lot of supply chain issues and an overwhelming amount of albums needing produced. We got in line and hopefully will have our vinyl available in September.
The sound will be massive, that's for sure. Are you happy with it?
We are thrilled with the overall sound and mix. It's the sound I've always had in my head for years and the alchemy of the band combined with the Bayles aesthetic was the perfect match. We really wanted to emphasize our dynamics and progressive arrangements to give it a kinetic energy that we feel is pretty original and authentic. I feel there is an organic sound to it that's not too slick, which creates an aura that blends the moods within the shifts. We wanted a cohesive sound across the whole album that allowed for the listener to feel the interconnectedness of the themes and recognize the journey as their own. We feel outside of the tangibility of the music itself, there are deeper truths that permeate the unconscious mind. The potentiality for music created from artistic merit to drive inner knowingness, collective synchronicity and synapse connections, looms large over our ambitions to produce art that challenges conceptual conventions. We feel there are missing fragments that we are trying to collect and assimilate back into the culture that has largely disowned the notion that intrinsic meaning can be derived from music. I think the only plain or thread this still exists on is in the metal community and all its scaffolding subcultures and genres. But music has largely been devalued monetarily and from a soul level to produce an apathy that cannot seem to recognize that it's stifled. We are looking to interject some reconditioning into the art form so that the value is reinstated in a way that the marriage is easily evident to those that are seeking a refined experience. This approach shouldn't be any less than that of fine art, writing or film where active participation and imagination are essential to not nullify the experience. These are not new perceptions, but a rewrap of where the original motivation for creation needed consoling. We don't see value in side stepping our intentions and don't feel it limits the expansion of interpretation. Context helps to serve the vision and gain perspective, no matter the height of the perch you look down from.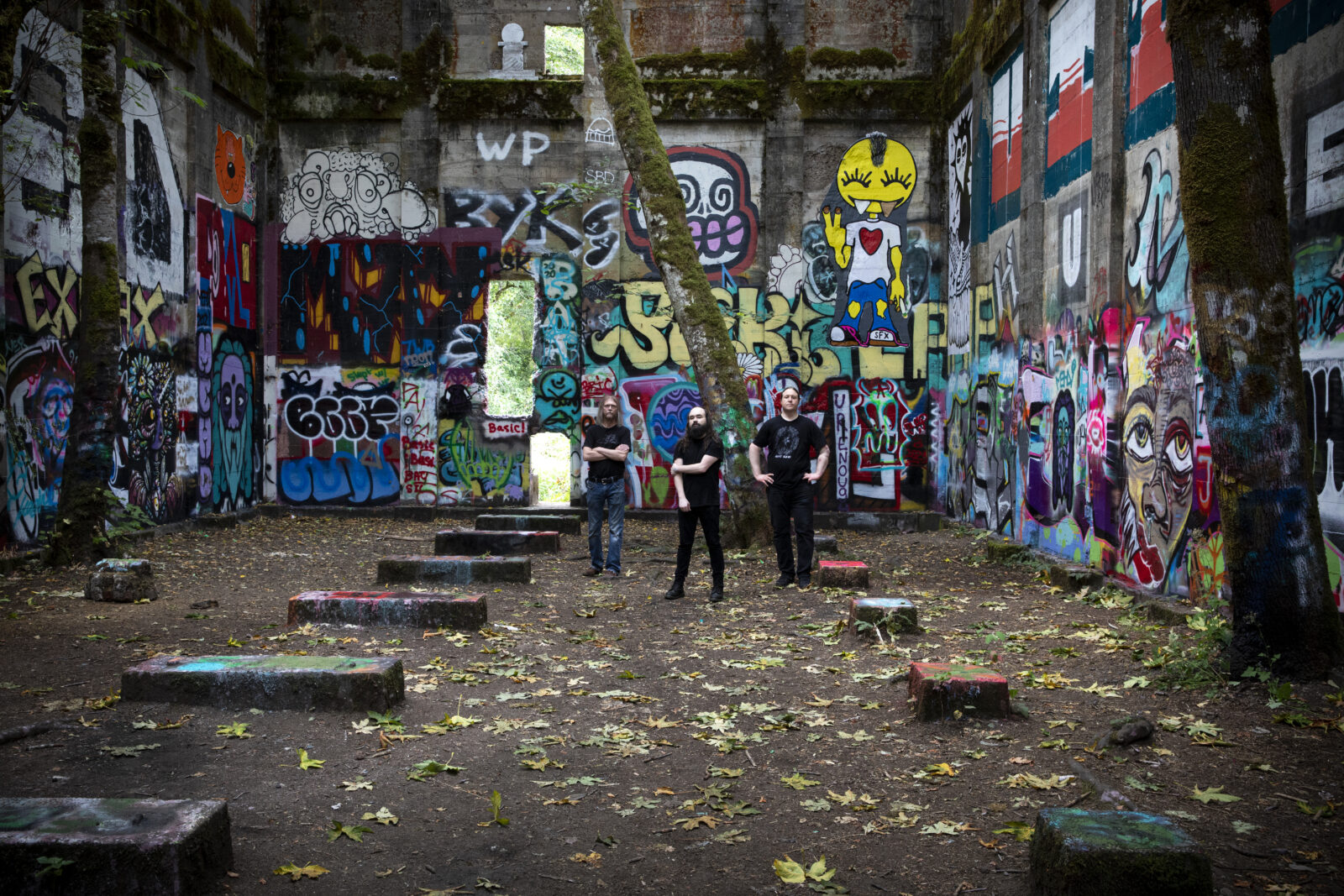 "Light Creates Shadow is a polyvalent concept that has origins in Jungian thought"
There seems to be a strong concept behind it? Would you like to elaborate on that?
Light Creates Shadow is a polyvalent concept that has origins in Jungian thought, the art of photography and the triangulation of dichotomies, where finding the primer becomes the mystery, not the answer. The album itself is derived from archetypal trinity's that are interwoven and relate to one another through symbiotic scaffolds. It sounds abstract by default because we are currently building an interactive website that attempts to connect the concepts with a unique audience participation element that connects directly to the songs and overall narrative of the album. Our approach is to create a different bond with the listeners by inviting them into the creative experience, which can be stimulated through the psyche and active imagination visualizations. The songs were conceived from a psychical, intuitive realm that manifests in an exorcism of symbolic expression. An element to this expression is to walk through the dark night of the soul and confront the Jungian concept of the Shadow. This engagement results in the integration and transformation of the Self through Ego death and ultimately the surrender to the path one is meant to pursue towards individuation. As a conduit for energy and transference between artist and audience, we feel this relationship is of the highest value and is habitually taken for granted in a patron/entertainer dynamic. It is low vibration and counter intuitive to settle for this. We feel music innately provides deeper soul/psyche resonance and this exploration is a driver for us. I resist giving too much away, as we want the web experience to inform and intrigue those to seek deeper meaning within themselves and within Light Creates Shadow. A narrative that is continued exploration for me as the songwriter, is constructs and schemas that have me habitually bound to narcissists and psychopaths. The darkness that engulfs your life and energy after entanglement with these people alters your life permanently. I want to use our music as a platform to help educate people on the insidious, covert predatory ways they infiltrate the lives of those with empathy, humanistic altruism and a yearning for wholeness. There are communities out there that have been ravaged and abused by these Cluster B's. If our music can be a bedrock for those to find healing and shared experience through emotional connection, liberation, and soul retrieval, then I would feel a great sense of provision and humility.
How would you compare it to your previous releases? Do you feel that this is the strongest album yet?
'Ghosts pass through, running from the body' doesn't really compare to the other releases because they are infinitely different in motivation, collaboration and execution. '2 Windows' was the first release in 2011 and really was a solo album. It was recorded to tape and was a culmination of a period of my life where I had really begun to find myself as a singer and guitar player. I wanted it to be raw and lo-fi to help accentuate the vulnerability and darkness of the songs. It has some moments that capture the haunting beauty of many of my influences at the time, Low, Nick Drake, Sigur Rós, Carissa's Wierd, Elliott Smith. It was also me stepping out, making a conscious choice that I was going to be my authentic self as an artist. I don't think that most folks that are into 'Ghosts pass through, running from the body' will connect with '2 Windows', but I think it shows how much growth and maturity has occurred across our career. 'Emerge From The Illusion', was a huge leap stylistically and sonically. I had found a band that really connected and we were lucky enough to record at Modest Mouse's private studio with Brandon Eggleston producing. The influences were more post rock and shoegaze leaning, creating a more atmospheric sound that saw me again grow and expand the reach and conceptual identity of LCS. I have never felt or questioned changing the band's name despite the iterations and different collaborators. It will always be. Without question 'Ghosts…' is our strongest album so far and it really is built on the foundation between me, Jered and Adam. I have been seeking this kind of connection with other musicians my whole life. I feel really blessed to have found them and to be able to effortlessly create together. It is all about chemistry, intuition and motivation that decides a great band. Obviously you need a level of instrument proficiency to take it where it wants to go, but the intangibles that allow for magic are the reason it arrives.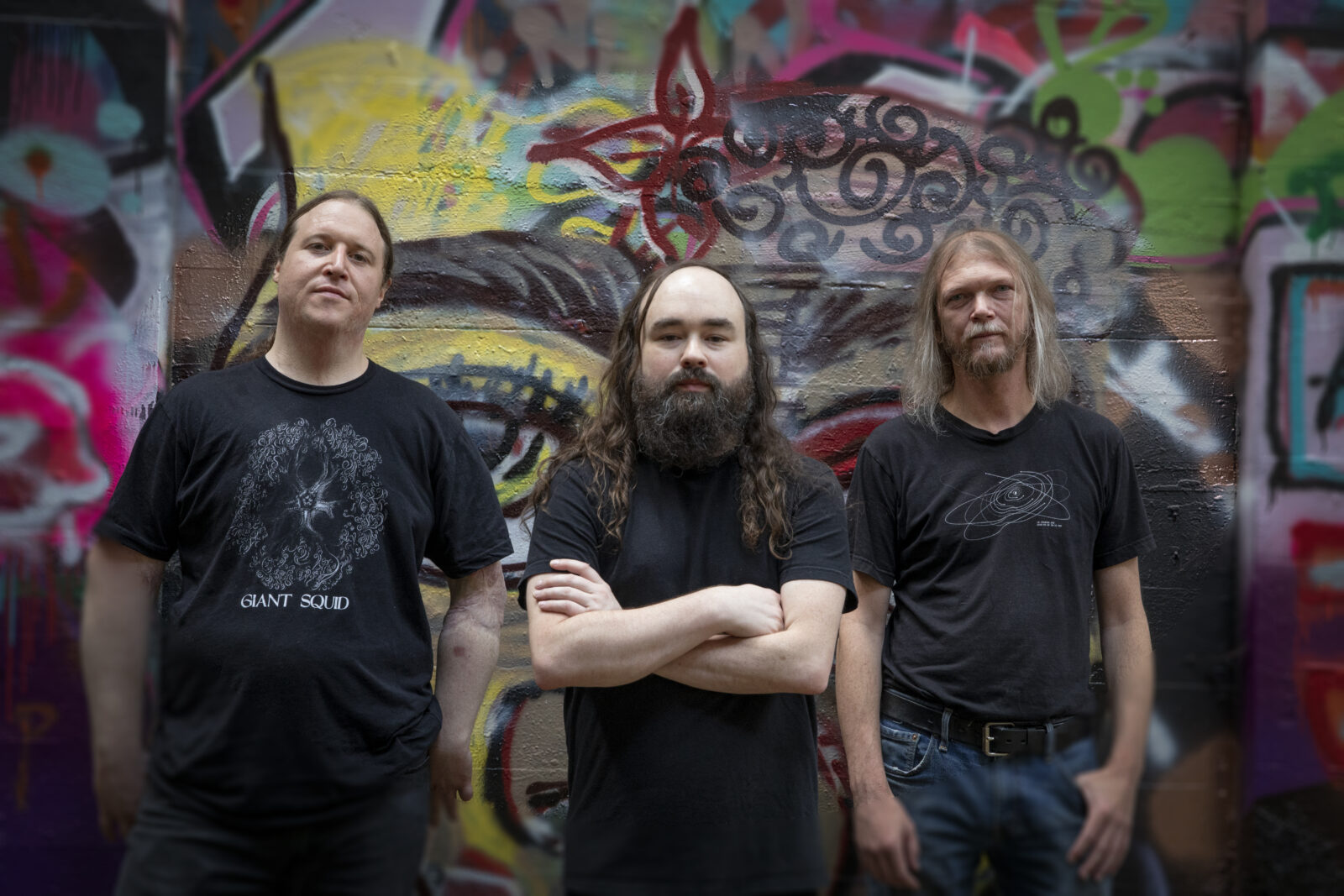 Let's end this interview with some of your favourite albums. Have you found something new lately you would like to recommend to our readers?
Man, this is the toughest question for me. I have so many that have influenced me so deeply. I'll go with some life changers; Tool – 'Aenima', Smashing Pumpkins – 'Siamese Dream', Pink Floyd – 'The Wall', Metallica – 'Ride the Lightning', Nick Drake – 'Pink Moon', Sunny Day Real Estate – 'How It Feels To Be Something On'.
There have been some amazing records that came out recently. Emma Ruth Rundle – 'Engine of Hell', will take you into that deep resonance with soul, loss and the darkness of confrontation with inner demons. Profound recording. She is one of the few artists that are transcending the boundaries and tapping into the collective unconscious that is so inspiring. I would also say check out Mastodon's latest release 'Hushed and Grim'. They are one of my favorite bands and this album has a depth and maturity to their songwriting that is so impressive. Their creative arc just never ends and the production and musicianship is next level. Both of these records connect to that inner narrative that synchronizes your life with art.
Klemen Breznikar
---
Light Creates Shadow Official Website / Facebook / Instagram / Twitter / Bandcamp / YouTube