Detective | Interview | Jon Hyde
Detective was formed in 1976 and signed to Led Zeppelin's Swan Song label and released their self-titled debut album a year later.
---
The band featured vocalist Michael Des Barres, guitarist Michael Monarch (Steppenwolf), bassist Bobby Pickett, ex-Yes keyboardist Tony Kaye, and drummer Jon Hyde. The self titled album 'Detective' has been remastered from original analog tapes for its first vinyl pressing since 1977 via Org Music.
In support of their second album, 'It Takes One To Know One', Detective toured as the support act for Kiss. Kiss liked Detective so much that they considered recording one of their songs, 'Ain't None Of Your Business', with Peter Criss on lead vocals. Demos exist of the Kiss version, but the song was never released on a Kiss album, nor was it ever played live.
Detective went into the studio in 1978 with producer, Tom Dowd, to record their third album. While their first two albums were on Led Zeppelin's Swan Song label, Atlantic Records took over the band for their third release. Atlantic wanted a hit single from the band. Dowd brought in a song from a then unknown singer-songwriter named John Cougar, 'I Need a Lover'. According to Monarch, they did not want to record it, but agreed. It remains unreleased to this day, along with a couple of original songs.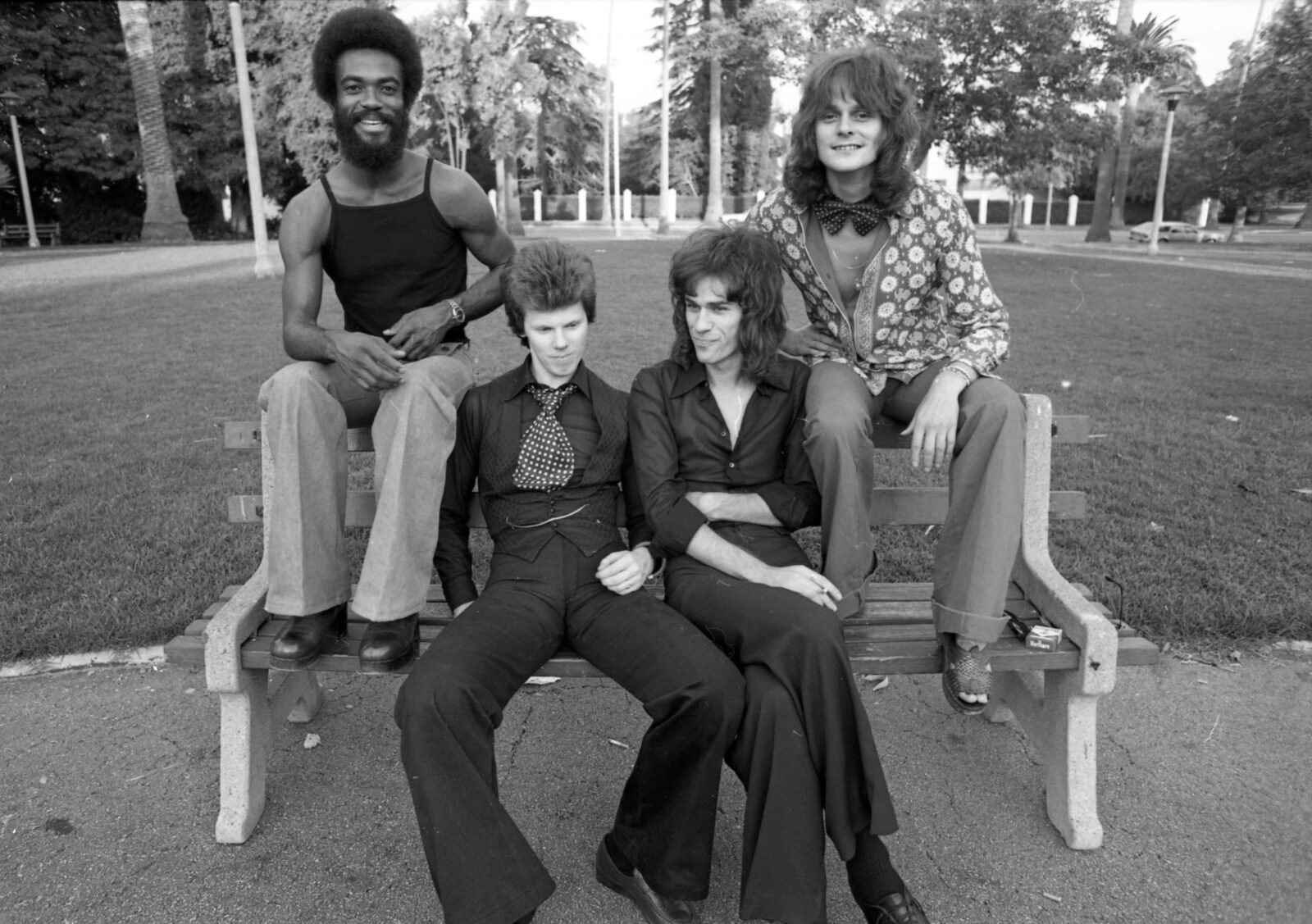 How did you first get exposed to rock and roll music? What were some of the records you first brought home?
Jon Hyde: In the 1950's, when Elvis Presley arrived on the scene, a neighbor played his record 'Hound Dog' in the back yard and I heard it and knew I was listening to a new sound, rock 'n' roll. Also my father had a vast collection of records in our home and I found an LP by Buddy Knox with the song 'Party Doll' and I listened to it over and over.
I also listened to The Four Seasons, Motown artists, Chubby Checker and probably, the first LP I bought was the Ventures with 'Walk, Don't Run'. Another artist I loved was Roy Orbison.
Everything changed when The Beatles came out. I was into all the English bands, The Stones, The Animals, Dave Clark Five, The Hollies, The Searchers and then of course the American band, The Byrds.
Were you part of any bands before forming Hokus Pokus?
Yes, in 1964, the first band I was in were called The Vibrations, an instrumental band made up of kids from school. I used to draw pictures of my Gretsch drum set while at my desk in notebooks, someone noticed and asked if I could play the drums and a few of us got together in someone's basement and we started the band. Eventually we got a singer and we became a band called Prince And The Paupers. That band became very popular in New England and we opened for The Byrds, The Animals, Herman's Hermits, The Outsiders and more.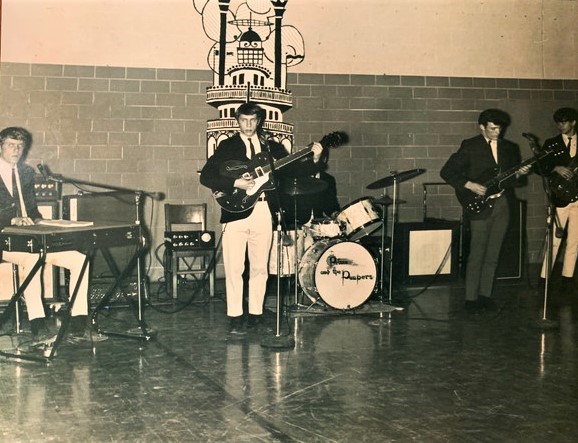 The next band I was in called Vale and one of my bandmates was Andy Chapin, who eventually became the keyboard player for Ricky Nelson and tragically, died in the plane crash with the Stone Canyon Band.
Can you elaborate on the formation of Hokus Pokus? How did you guys know each other and how did you decide to choose the name "Hokus Pokus"?
In about 1968 when Andy Chapin and I were still in Vale, we were playing in a club in Cleveland when two other musicians approached us and offered us a chance to play with a band called TIME (Trust in Men Everywhere) who had a record deal with United Artists. Andy and I left the band Vale and TIME flew us out to Hollywood. There were 2 managers and eventually the band turned into Sanctuary and we played lots of gigs at the Whiskey, The Corral and others but eventually the band broke up.
Shortly afterwards, I heard a band playing near my house in Beachwood Canyon, and I happened to meet the bass player in the street and was invited inside where I met Michael Monarch. Michael and I exchanged numbers, got together, became close friends and we moved into a house together in Laurel Canyon. That's where we started auditioning people for the band and the first guy who auditioned was Billy Cioffi on bass, another was Scott Thurston on keyboards (Stooges, Jackson Brown and Tom Petty). The last member to join was Danny Gorman as the drummer. He was with a popular band in LA at the time called Yellow Pages.
I came up with the name Hocus Pokus, and from what I remember I was just talking with Michael and I asked if he liked the name, and he did. I think I was influenced by my interest in magic tricks as a kid, and there was a band called Focus that had a song called 'Hocus Pocus', it just all came together.
How did you get signed to Romar Records?
The band (Hocus Pokus) was rehearsing in our house and through Michael's connections and the word getting out there about us, we started to meet people from record companies such as Columbia and Atlantic. In those days you'd send in a tape to an A&R department and people would call and actually come to the house for rehearsals. They were interested, we were young and playing soul music, but Columbia and Atlantic thought we needed more time for song writing and to develop more material.
Bob Marcucci, who was a talent manager from an earlier era, was with MGM/Romar when he was introduced to us. He loved the band and offered us a deal immediately upon hearing us.
I would love it if you can share some of the strongest memories from recording and producing your debut album from 1972?
The first story that comes to mind about Hocus Pokus is about how the drummer, Danny, could not keep time in the studio on the first day of working on the album tracks. The producer pulled Michael aside to say they were stopping all recording and they wanted to replace Danny with a session drummer. Michael balked with that idea, and he said, "Wait, Jon plays drums, we should ask him to play". Michael and the producer called me into a room and they told me that Danny wasn't working out and they asked me if I could do it. At that time, I hadn't played drums in quite a while and I wasn't sure at all I could do it, but I had to agree to try. I used my instincts, I just sat at Danny's drums and finished the drum tracks in two days.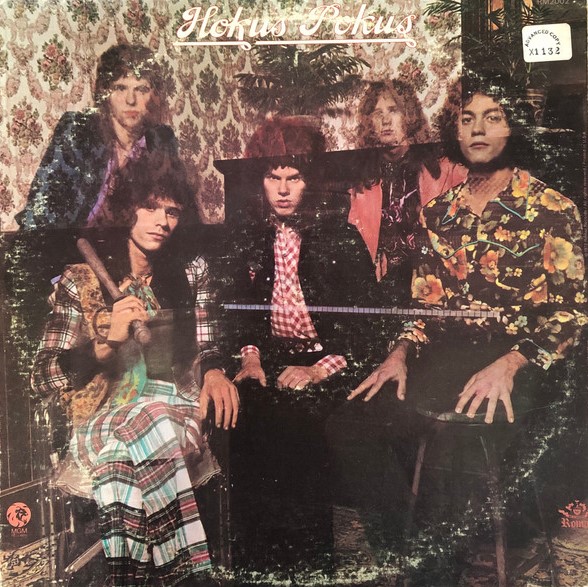 What led you to Detective? 
After Hocus Pokus disbanded because of a lack of support from the record company, Michael and I decided to move to London and look for musicians to form another band. While in London, we were signed to Robert Stigwood's new label called RSO Records. We had a group we were going to use the name Hokus Pokus for, but internally, RSO referred to us as The Americans. Prescott Niles was the bassist, Herman Rarebell was the drummer (Scorpions) and on keyboards we had Blue Weaver.
With the group from RSO, we rehearsed in the same location as Silverhead. Even though we were all in London at the same time, we didn't meet Michael Des Barres, but we saw Silverhead play.
Eventually both Michael and I went back to Los Angeles and we lost touch with each other for a short while. Then one day Michael called me and told me he was playing in a band called Buck with Michael Des Barres, Chrissy Stewart and Denny Seiwell. He asked if I'd be interested in writing some songs with him for that band and I went to see them play at the Steve Allen Studio. I thought they were fantastic and I went home and came up with some ideas. Michael and I got together and wrote some songs, and he said he'd get back in touch with me. After about a month, Michael called to say the drummer had left and they were looking for another drummer and he asked me to come for an audition.
I didn't even own any drums or drum sticks at that time, but I agreed to audition at SIR with drums I had to borrow that were so cheap, I think they were built for the Muppets. I walked in and the tech that was setting up the room looked at the drums and said, "Are those your drums?". He felt bad for me and told me he'd arrange for a drum set to be set up for the audition and he asked me what kind of drum set I would like. I answered the biggest drums, like a Ludwig kit, anything with a big bass drum. He said he had a 26″ bass drum, and he asked if that would do, and I said yes. I had never played with a bass drum of that size, ever, but I had a concept of what the band's drummer should sound like. My knowledge of tuning and my concept of English style drumming with a big sound is what got me that gig.
"Jimmy Page just walked in with a few other people and he ended up jamming with us"
The band signed to Led Zeppelin's Swan Song label and released their self-titled debut album a year later. How did you get in touch with Jimmy Page?
Michael Des Barres (MDB) went to see Led Zeppelin at the LA Forum and he was friends with Jimmy and he told him about the new band and Jimmy was interested, so MDB invited him to come to SIR. We were rehearsing and Jimmy Page just walked in with a few other people and he ended up jamming with us for the whole night, which was amazing. We have a tape of that jam. After that night, Jimmy brought both Peter Grant and Robert Plant and we played a set for them.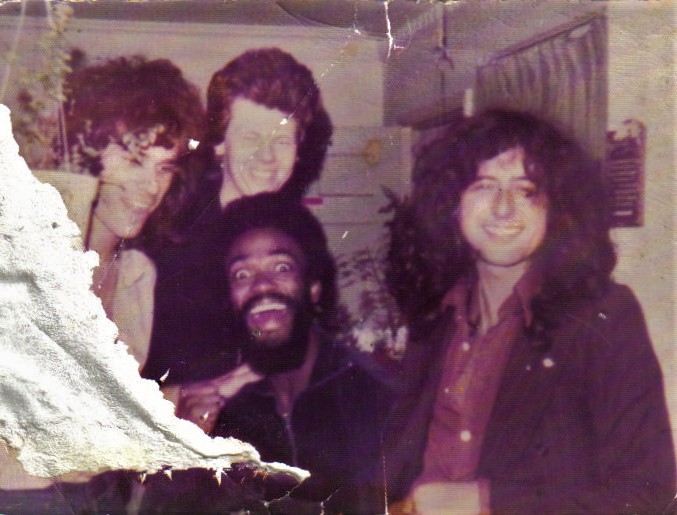 What do you recall from working on the 'Detective' album? Where did you record it?
Detective was recorded at the old Record Plant on Third Street in West Hollywood. Many people came to that studio to see us while recording, including Jimmy Page and Lowell George. The drum sound on tracks most people talk about, 'Grim Reaper', 'One More Heartache' and 'Ain't None of Your Business', were achieved very quickly by Jimmy Robinson using a distanced mic and compression in Studio C.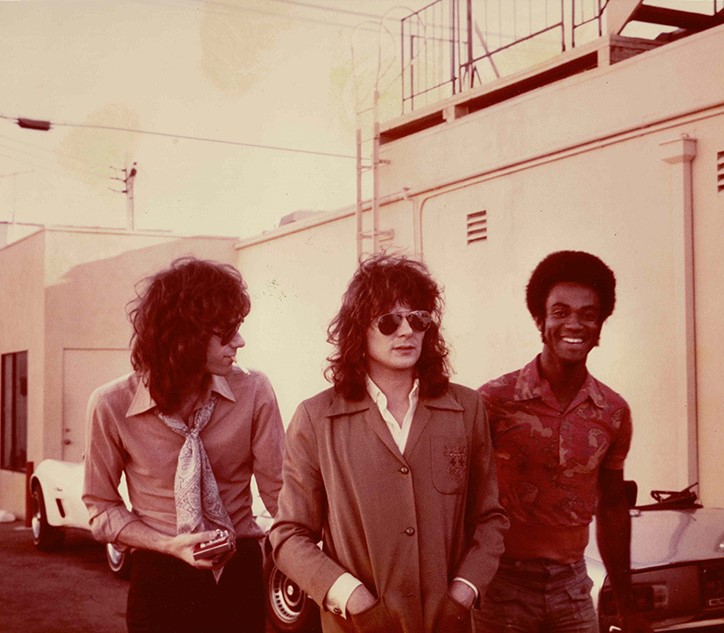 A side note to this: Jimmy Page asked us to come to the studio and work with Robinson one day, just to see what sound we could get and if we could get along. We went and met Robinson, who had a system of setting up room mics to capture a more distant drum sound. The drums for 'Grim Reaper' and 'One More Heartache' were recorded on that day. Those drum tracks were later used on the songs on the finished album, just as they were. They overdubbed guitar and keyboards, but the drum tracks were recorded in one day. I think it was 'Grim Reaper' that sealed the deal for us.
The album was remastered from original analog tapes for its first vinyl pressing since 1977. Limited to 2,000 units and pressed on silver color vinyl, the record was available exclusively for Record Store Day 2022. The reissue includes new packaging with an updated back cover, new liner notes and an insert.
Yes, I am very excited about it coming out on vinyl and with the new artwork and liner notes. It's great working with Org Music, and I can't wait to see it myself. Vinyl is the best way to listen to rock, any big rock band, like Deep Purple, Led Zeppelin, AC/DC, Black Sabbath, the sound on vinyl is astounding.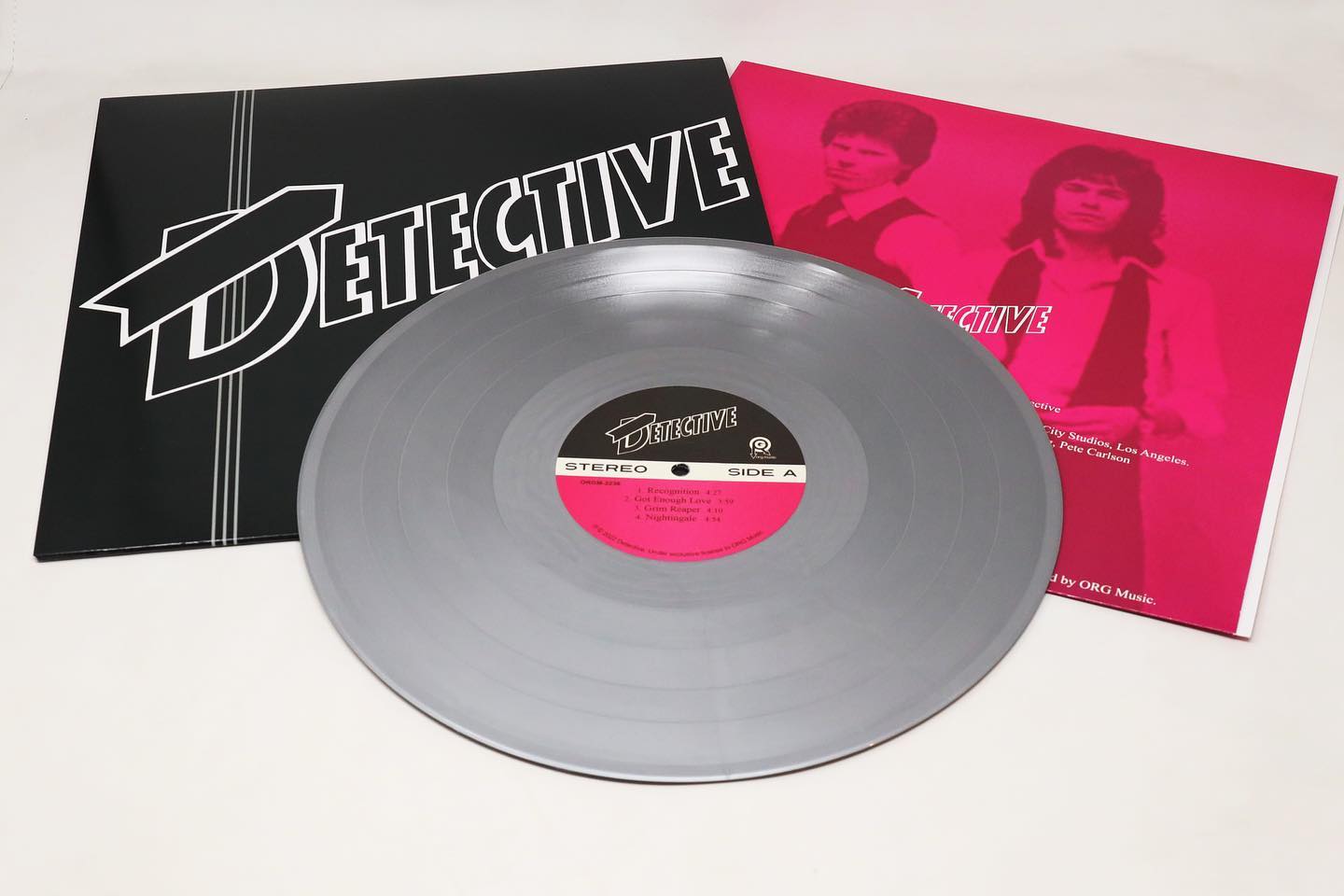 Who did the remastering process and how do you like the sound in comparison to the original pressing?
Dave Gardner (Infrasonic Mastering) was the mastering engineer. He worked with high resolution transfers of the original master tapes which Dan Johnson (Audio Archiving Services) prepared after a rigorous restoration process.
We haven't heard it [the vinyl] yet, but we do have plans to gather to hear it after it arrives at Org Music sometime in late April [interview was done early in April]. This will be with Bobby Picket and Michael Des Barres and myself, we haven't been together for a very long time and it will be a special moment for us.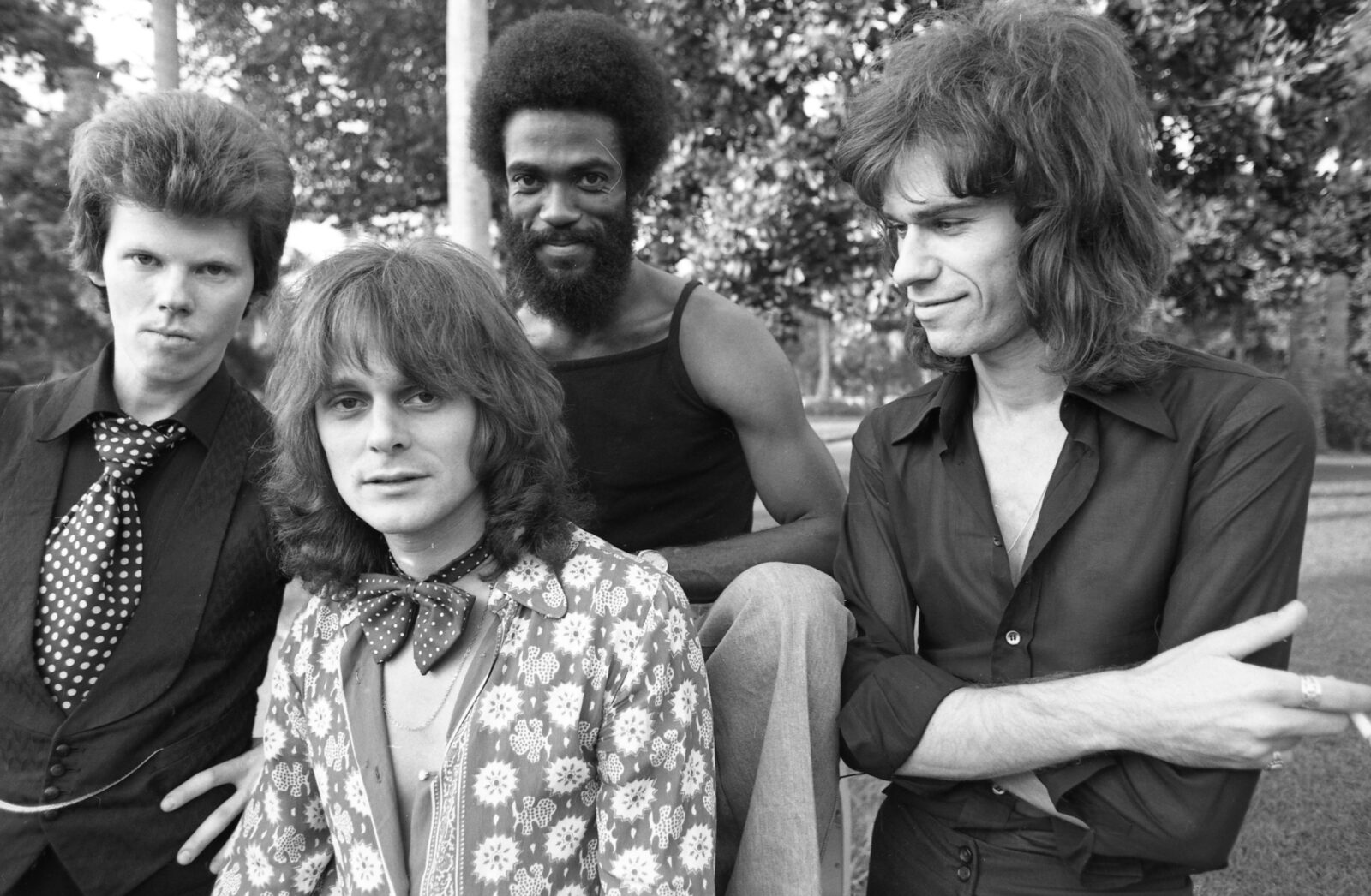 Is there a plan to re-release 'It Takes One to Know One' as well?
Yes, Org Music will be releasing it as well.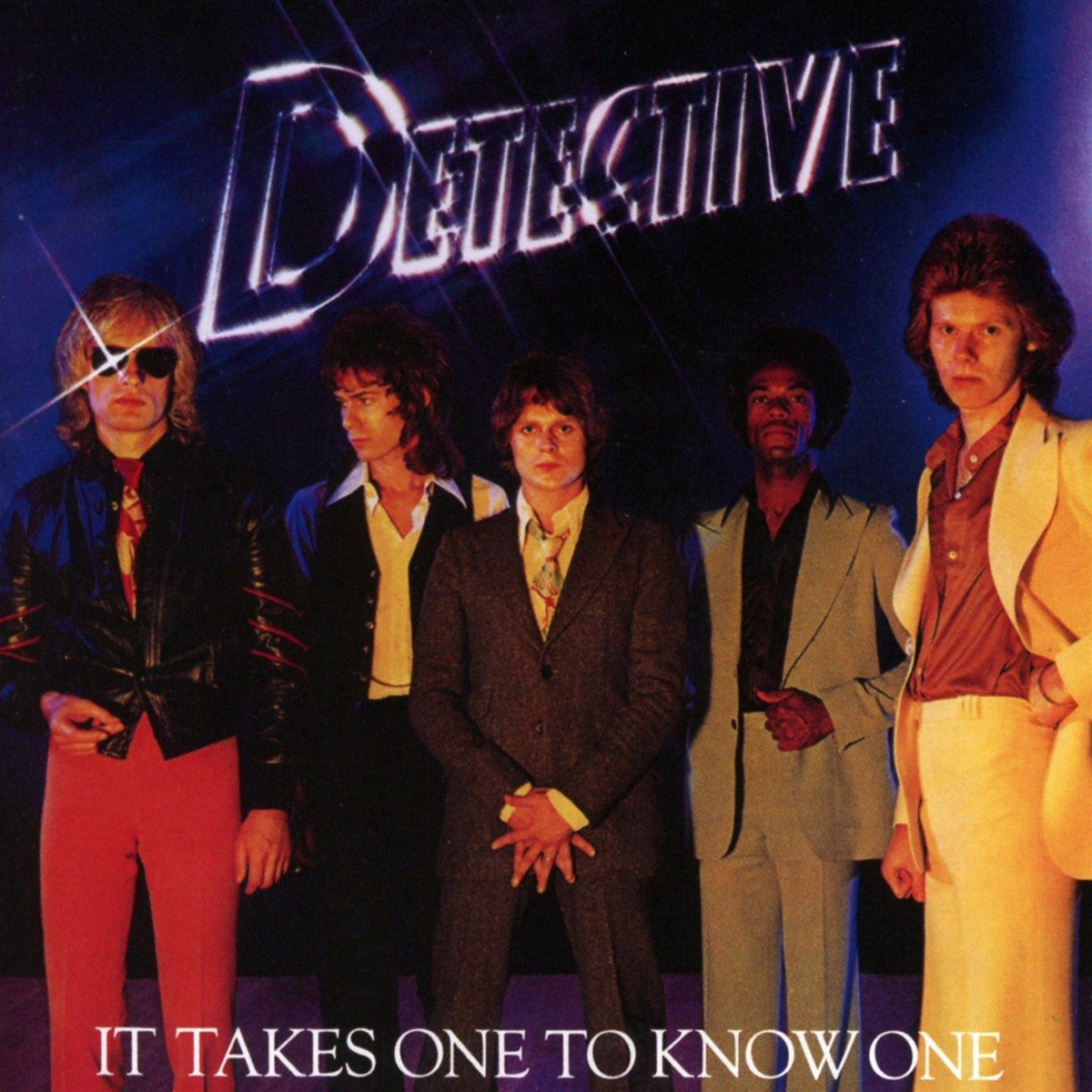 What were the circumstances around 'Live From the Atlantic Studios'? The double album was never actually released, if I'm not mistaken… there were only promotional copies. Is that correct?
'Live From Atlantic Studios' was meant for radio station promotion, I know that AC/DC released one as well. The band happened to be in New York City on the Kiss tour and management arranged it for us.
I have the promo version and it's a truly high-energy rock'n'roll record… What do you recall from it?
To be honest, I was a little disappointed by the sound. The room lacked the right ambience for our music and style and we may have needed more time to get the mics set up differently, but it appeals to many people, and that is great.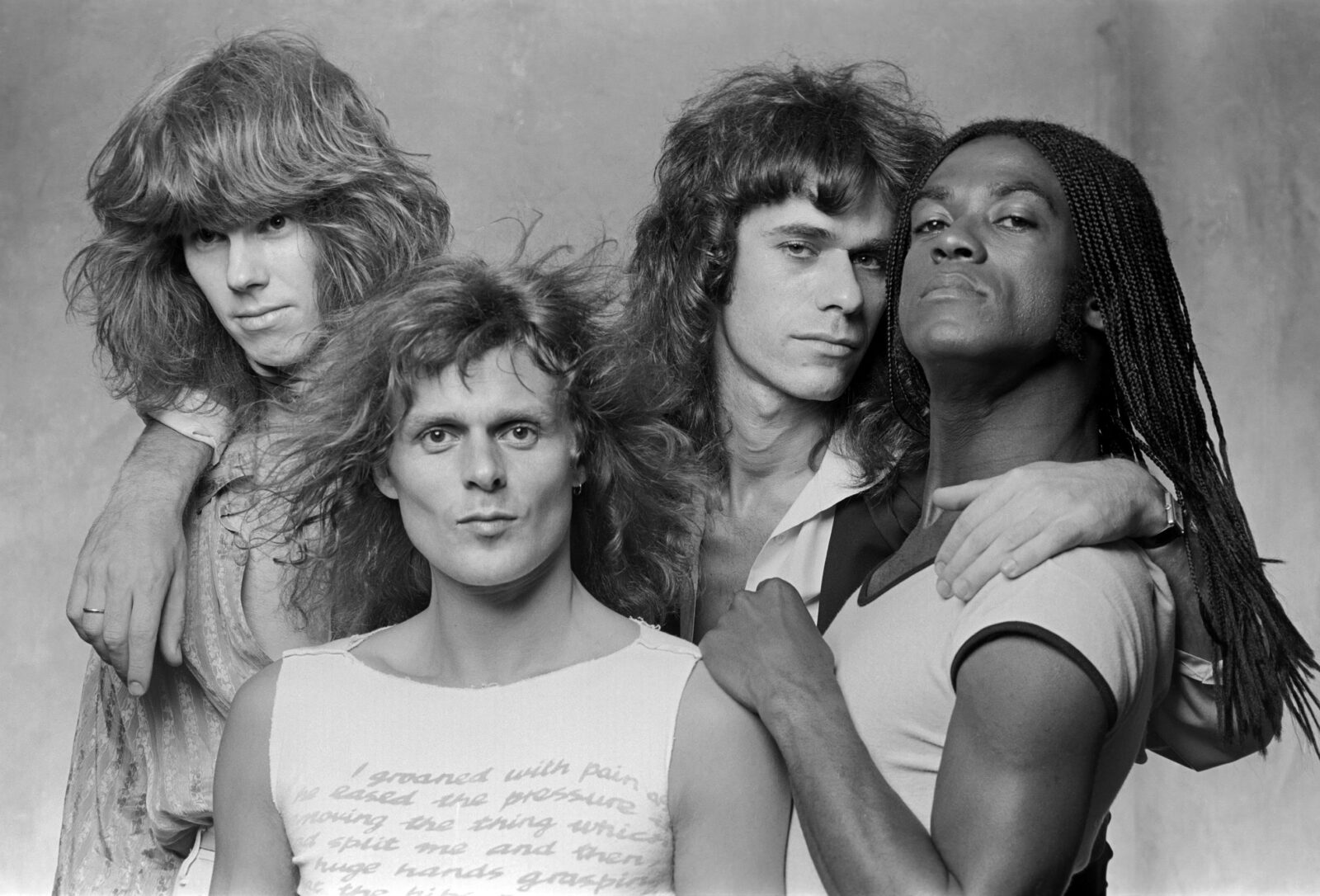 How did the Detective end?
We disbanded because we all wanted to move on to other things. Unfortunately, it coincided with losing a relationship we were just starting with the great Tom Dowd. Fortunately though, we discovered recently that we have several tracks Tom recorded in the original master tapes that we would love to work on in the future.
What followed for you?
I've always remained active in the music scene in LA as both a singer and a drummer, many times with Bobby Pickett, who I consider to be a brilliant bass player and vocalist. Other people I've stayed in touch with and collaborated with are Prescott Niles, Gary Myrick, Michael Thompson and Michael Monarch and I have written many, many songs through the years.
Looking back, what was the highlight of your time in the band? Which songs are you most proud of? Where and when was your most memorable gig?
The highlight of my time in the band was in the very beginning, before we signed with Swan Song because it was raw, simple, the energy was incredible and we had so much promise.
Two songs I'm most proud of are 'Grim Reaper' and 'Nightingale'.
'Grim Reaper', everyone contributed to that track, it stands out as stellar with tons of energy and the bass is amazing. Bobby Pickett came up with the riff, Monarch worked with Bobby on the changes and the arrangement, I wrote the lyrics to it in the studio and MDB's vocals are unbelievable on it and he did all the ad lib.
I think 'Nightingale' was great for MDB's vocals and the guitar playing by Monarch is fantastic.
The most memorable gig, without a doubt, was Madison Square Garden when we opened for Kiss. It's not like playing anywhere else. There was a whole world going on underneath the staging with dressing rooms, people, parties, food, bands playing for the bands, just a kaleidoscope of activity and people.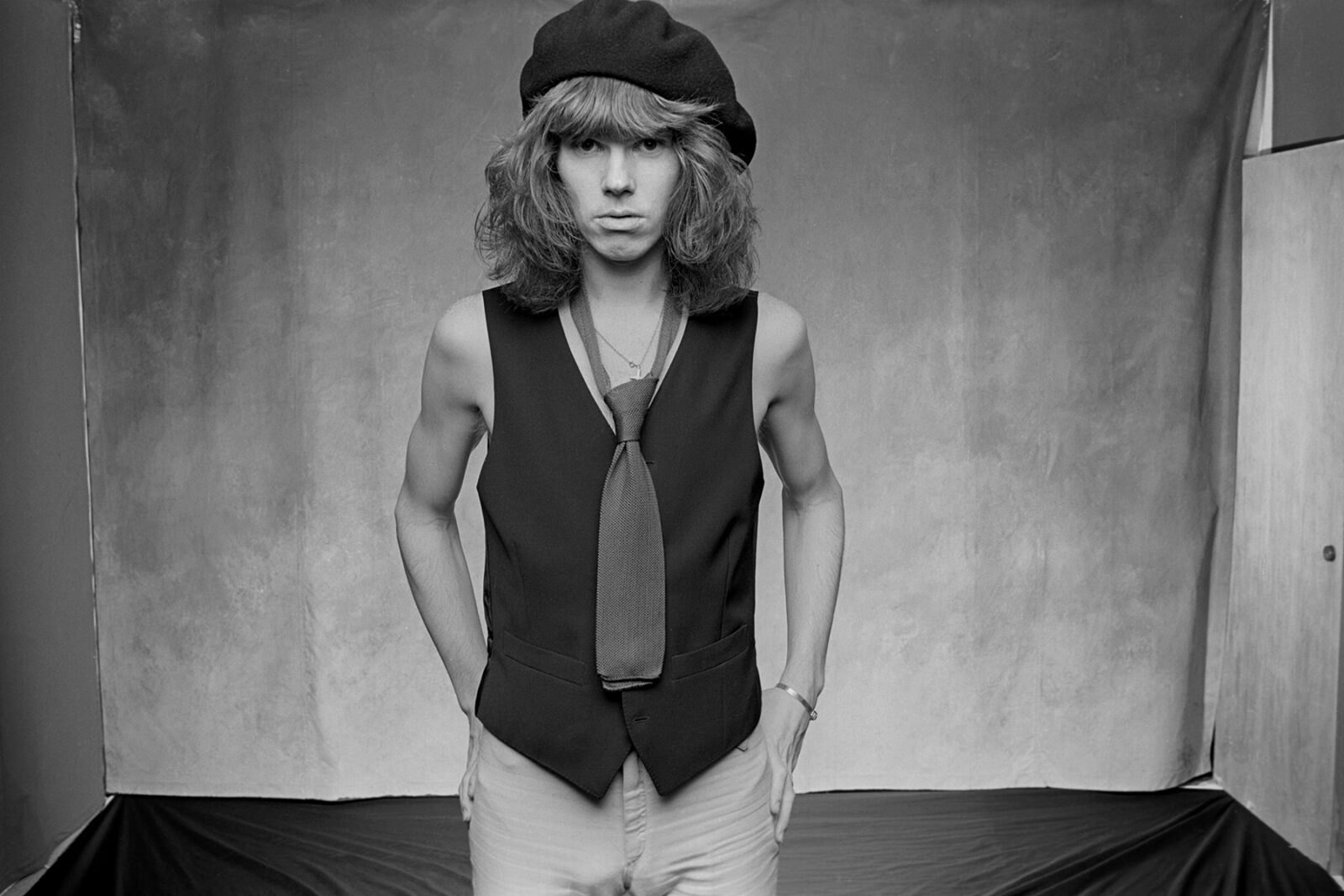 Thank you for taking your time. Last word is yours.
I'm still playing drums every day. Drums are a never ending quest to become better and there's always something new to learn. It never ends.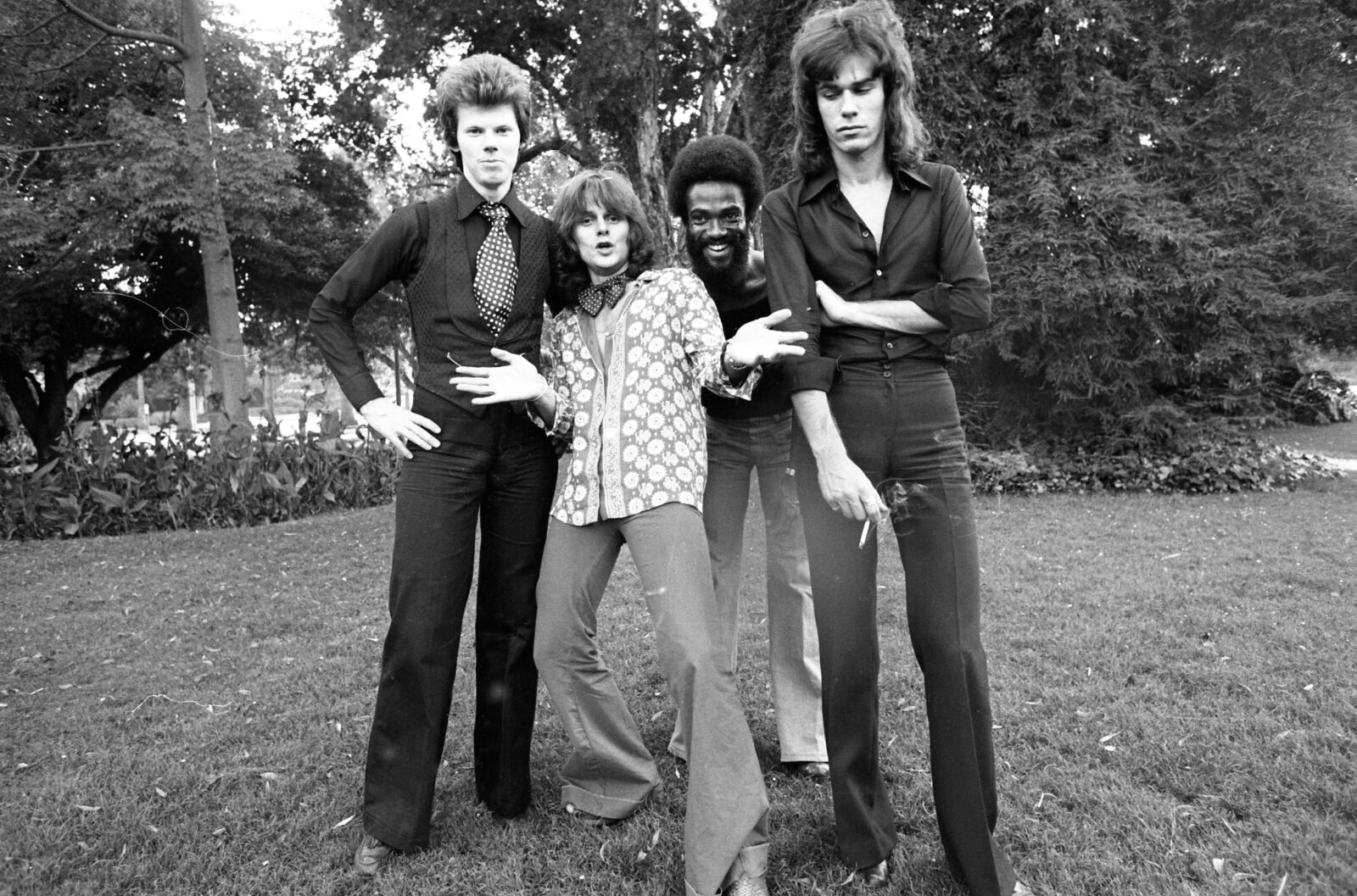 As far as technique, in some ways, I am a better drummer than I was back then. But there's something to be said about what was laid down then, at that place in time with the Detective. I've learned more and as I said, it's a never ending quest.
Klemen Breznikar
---
Detective – 'Detective' | Org Music | Here!
Headline photo by Andrew Kent
Detective Official Website / Facebook / Instagram
Org Music Official Website / Facebook / Instagram / Twitter / Bandcamp / YouTube