'Dawn' by Up Is The Down Is The | New Album, 'Pulling The Wool'
Exclusive video premiere of 'Dawn' by alt-rock 4-piece Up Is The Down Is The, taken from the upcoming album, 'Pulling The Wool', out August 12 via Earth Libraries.
---
Up Is The Down Is The was started in 2015 by Andrew Martin as a looping project inspired by Andrew Bird, Thom Yorke, Moses Sumney, and James Blake. After inviting more and more musicians to collaborate and expanding instrumentation, the project evolved into a 4 piece teetering on the edge between art-rock, R&B, and electronic minimalism.
"The song is inspired by feeling overwhelmed or putting off a stressful situation that you inevitably need to embrace. Confronting a family member, going to therapy, having an important conversation, walking into a crowded room of strangers, or anything else that anyone initially tries to avoid. You lay in bed ruminating about these things and realize the sun's coming up and you're losing sleep over ultimately not taking care of yourself. Every listener is hopefully going to interpret it in a different way that they can connect to. My favorite line in this song is "Inside your head the queen takes the pawn" because I feel like that embodies the battle in your head when situations arise". Andrew Martin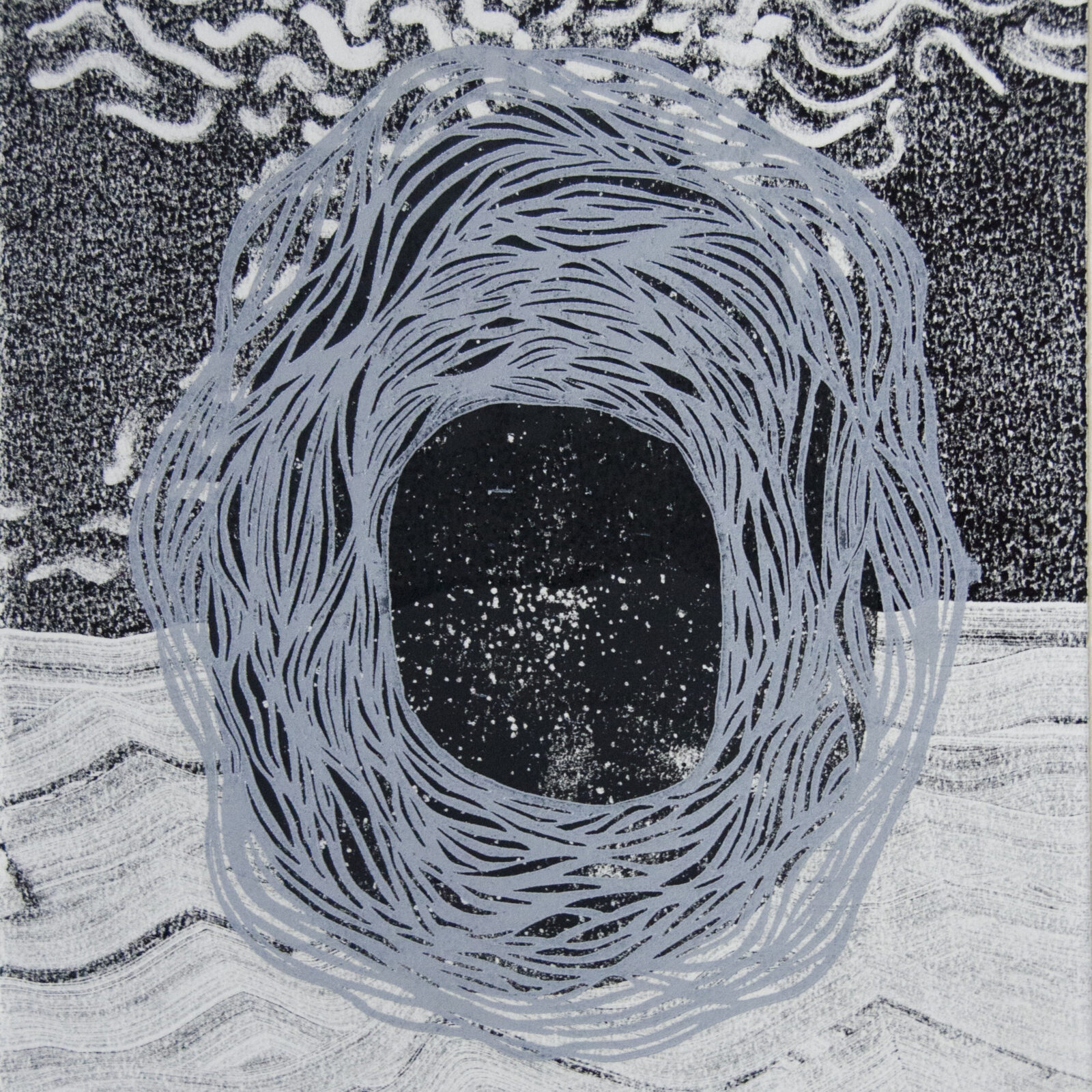 In 2020, the group started writing music as a way of processing the isolation from the covid pandemic, and they've created their most innovative driving sound yet. Their upcoming album 'Pulling The Wool' will be released in August 2022. Up Is The Down Is The is made up of Andrew Martin, Zach Sherwood (western daughter), Cameron Brizzee (western daughter), and Casey Cathy (Transistor Send).
---
Up Is The Down Is The Facebook / Instagram / Twitter / Bandcamp / SoundCloud / YouTube
Earth Libraries Official Website / Facebook / Instagram / Bandcamp / YouTube / SoundCloud / Spotify