'The Failure of Stiff, Tired Friends' by Yoo Doo Right | New Album, 'A Murmur, Boundless To The East'
Exclusive video premiere of 'The Failure of Stiff, Tired Friends' by Yoo Doo Right, taken from their upcoming album, 'A Murmur, Boundless To The East', out June 10th, 2022 via Mothland.
---
Though dynamics and depth were always core elements in Yoo Doo Right's music, 'A Murmur, Boundless To The East' reaffirms the notion that the spectrum of sound is in fact infinite. Also thanks to the work of celebrated engineer Seth Manchester, tasked with mixing the opus at Machines With Magnets (Battles, Lightning Bolt, Lingua Ignota) in Pawtucket (RI), as well as that of Matthew Barnhart (FACS, Destroyer, METZ) at Chicago Mastering Services, fans of extremes in music are served with a long-player that fascinates and lingers.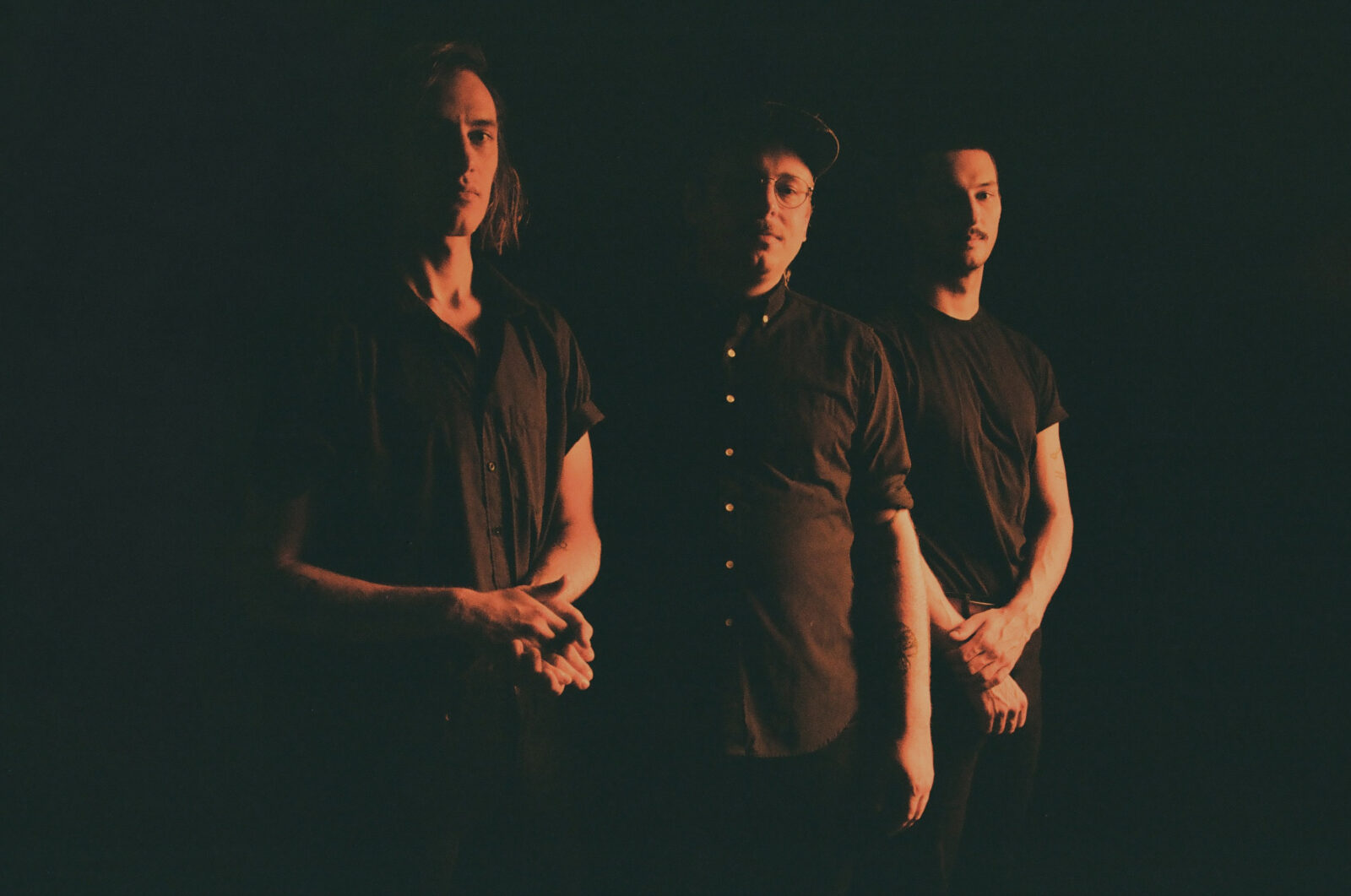 Also featuring inspired contributions from innovative violin player, Jessica Moss (Thee Silver Mt. Zion Memorial Orchestra & Tralala Band, Black Ox Orkestar), to compliment percussion, bass, guitar, synthesizers and vocals, 'A Murmur, Boundless To The East' is a must-have for fans of Godspeed You! Black Emperor, My Bloody Valentine, METZ, et cetera.
After sharing their lead single, entitled 'Feet Together, Face Up, On The Front Lawn', last month (accompanied by a short film directed by Mackenzie Rostad Reid), the group now shares their next sonic venture: a polymorphic post-rocking single entitled 'Stiff, Tired Friends'.
Sweeping in its cinematic nature, 'The Failure of Stiff, Modern Friends' is an experimental post-rock odyssey. The track curves and bends, stretches out and meanders at its own pace, drawing listeners into its psychedelic soundscape filled with atmospheric synths, thunderous drum machines, and gritty guitar textures.
Sonically, "It's incredibly patient and minimal," the band shares. "This song is walking alone, feeling alone, late at night." Meandering but not aimless, 'The Failure of Stiff, Modern Friends' isn't just a song: it's a journey. One that will captivate audiences and draw them into the sonic universe that is Yoo Doo Right. Stream 'The Failure of Stiff, Modern Friends' here and stay tuned for their full length out June 10th.
"The mood from this piece by Yoo Doo Right brings out a feeling I'm well accustomed to, which comes when we walk alone in the city, either very late at night, or very early in the morning. This moment of twilight that comes with sadness and loneliness, as we head back home after an evening that drew on. Time stops, we encounter people along the way, we hear the birds sing, yet we are lost in our thoughts, detached from our surroundings. It is this moment afloat that I set out to illustrate in this video."
Experimental rock trio Yoo Doo Right (Montréal, CA) wed noisy, melodic guitar parts, effect-heavy synthesizer soundscapes, deep bass grooves and patented percussive furies into a literal wall of sound. In their honest approach to experimentation, they engage with elements of krautrock, shoegaze, post-rock and psychedelia, crafting a unique sound that could be described as a "car crash in slow motion".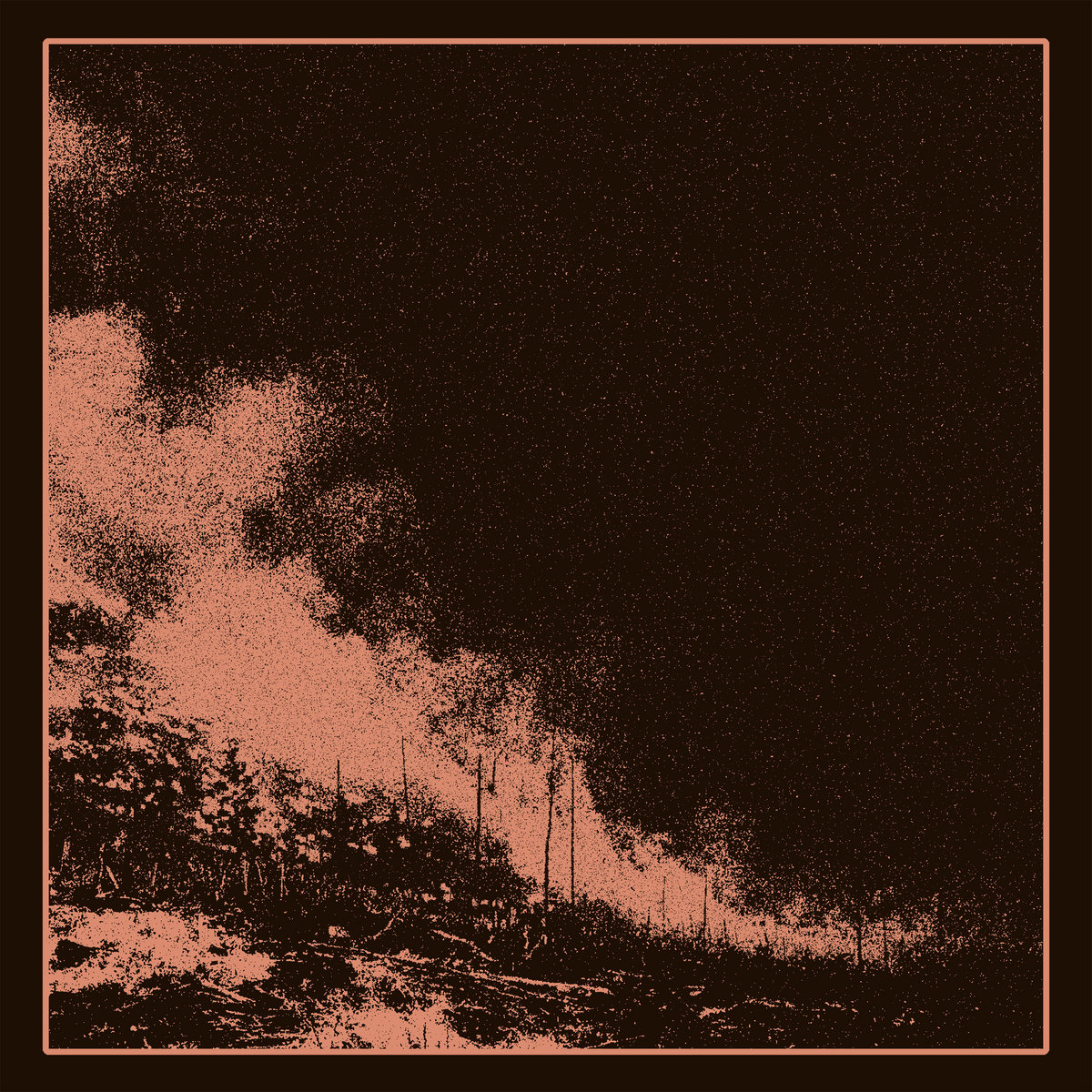 Over the years, Yoo Doo Right have toured all of Canada, the United States as well as Europe, playing festivals such as SXSW, Levitation Psych Fest, M for Montreal, Sled Island and Treefort Festival, while sharing the stage with the likes of Acid Mothers Temple, DIIV, A Place to Bury Strangers, Wooden Shjips, Kikagaku Moyo, FACS, FRIGS and Jessica Moss, amongst others.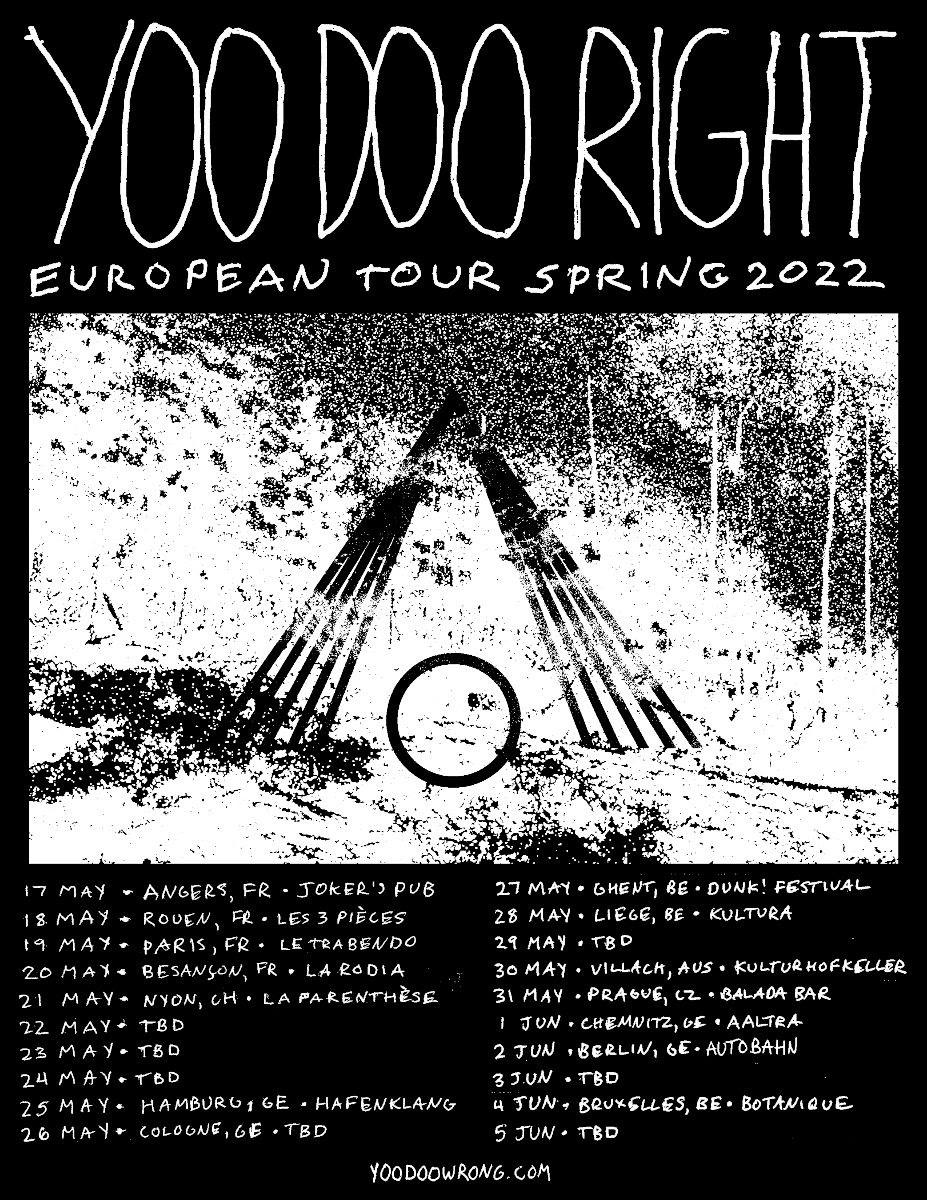 ---
Headline photo: Stacy Lee
Yoo Doo Right Facebook / Instagram / Bandcamp / YouTube
Mothland Official Website / Facebook / Instagram / Twitter / Bandcamp / YouTube