Tony Hazzard | Interview | Songwriter for The Hollies, Manfred Mann & The Yardbirds
Tony Hazzard is a legendary songwriter who wrote hits for groups like Manfred Mann, The Hollies, The Tremeloes, Herman's Hermits, Andy Williams, The Yardbirds and Lulu.
---
His song, 'Fox On The Run' has been recorded by all the major bluegrass artists. He also sang backing vocals on three of Elton John's albums: 'Elton John', 'Tumbleweed Connection' and 'Honky Chateau'. Altogether published over 60 tracks.
His new album, 'Demonstration', was released digitally and on CD on March 18. The album is a reincarnation of his first album, 'Tony Hazzard Sings Tony Hazzard', first released in 1969, with one track missing but two more added. It was recorded between 1966 and 1969 at Regent Sound A in London, using Studer J37 4-track tape recorders and a Neumann M49 valve microphone for vocals. This current recording has been remixed and remastered from the original 4-track tapes.
It's really nice to have you. You are native Liverpudlian, what do you recall from the very early days of your childhood? What was life like in Liverpool?
Tony Hazzard: I was born and raised in Rainhill, 10 miles from the centre of Liverpool, but Liverpool itself was a sprawling city. Huyton, which is where Ray Ennis of The Swinging Blue Jeans comes from, was adjacent to Rainhill. I went to Prescot Grammar School. Half the boys had a Liverpool accent and half a Lancashire accent, later summed up by the words "scousers and woolybacks"! Stuart Sutcliffe, of Beatles fame, was at PGS a few years ahead of me.
Early recollections include: no fridge, no central heating, no TV, no car, short trousers and chapped thighs from the bitter cold, Albert Moses with his horse-pulled greengrocer cart, rag and bone man with horse and cart, B-29s taking off from USAF Burtonwood in the distance, bomb crater becoming a pond with wildlife, sticklebacks and newts, air raid shelter in the close, a Mickey Mouse Gas Mask, very few cars, thick fogs in winter, snow up to the window sills in the 1947 severe winter. Ice cold bedroom, with frost inside the window and the smell of the paraffin heater. Hot summers with tar melting in the road. Later, girlfriends…
Liverpool was a big city. You either walked, then got a bus or a train, or got two buses. I remember the excitement of the Mersey ferries and the river. Later, it was mainly The Cavern.
When did you first get interested in music and what are some of the first songs that you enjoyed?
Earliest memories are from a wind-up gramophone with an internal horn and 78rpm records: The Sid Phillips Band, Gillie Potter monologues, wartime favourites like 'You Can't Black Out The Moon', 'The William Tell Overture' (which became The Lone Ranger theme tune).Later, there was Little Richard and Lonnie Donegan. Plus, BBC radio. But the artists/songs who made a lasting impression are The Everly Brothers and Buddy Holly.
Was it easier to get records from abroad since you were living in a seaside town?
The received wisdom is that sailors brought records back from America, but several writers have refuted this. At least there is evidence that pre-Merseybeat, sailors brought dance band records over in the 1940s and '50s, but it didn't really happen for Liverpool groups, because there was no need: records were readily available from the record companies. I remember listening to Ramblin' Jack Elliot, Jessie Fuller, Gary Davis, et cetera in school when I was 14 in the fifties: non-imported.
What was your first instrument and what's the story behind it?
I really wanted a trumpet for Christmas ("Not a toy: a real musical instrument!"). Of course, it was a toy made of plastic. Then, in a little shop I passed on the way to junior school, I saw this ukulele that I desperately wanted. One Christmas I got it. I was eight at the time.
Tell us about it.
It was a plastic Columbian' uke, with the frets moulded in plastic. It's hanging on the wall in this room as I write. It still works, though not quite as good as my tenor uke hand-built by Brook Guitars which is on the cover of the 'Demonstration' album. I avidly learned the chords and played things like 'The Minstrel Boy','Camptown Ladies', 'Believe Me If All Those Endearing Young Charms', et cetera. I graduated to a second-hand guitar, which I didn't know how to tune, when I was twelve, so I taught myself chords according to how it was tuned. I then learned the correct tuning and had to re-learn all the chords!
You went to Durham University. What did your student days look like? Were there a lot of things happening?
Quite a culture shock! I was from a working class upbringing (my father rode a bicycle to work) and was suddenly among public (private, in American) school boys. I thought I'd come to the wrong place. At my first dinner on arrival, we all wore gowns in an oak-panelled dining room. Grace was said in Latin. Lots of posh voices. Then I made friends. I loved being close to the Norman cathedral and hearing the clock chime the hours. The beer was excellent. I eventually joined a band. I also played Bach on the guitar at a music festival. The band played every Saturday night in the union and the city girls used to come. I spent more time having fun than studying, I'm afraid, but university life made a great impression on me.
Tell us what made you decide to start your music career?
One day, the drummer in the band said, "Why don't we go pro?" and the bells rang, and the lights went on. My father had been writing to me asking what I was going to do for a career and suddenly I had an answer. He said he would support me for a year, which actually meant giving me £1 every few months!
How did you get in touch with Tony Garnett of the BBC?
Tony came up to Durham to research a programme he was making. He'd contacted Sid Waddell, who was a Cambridge graduate doing research at Durham. Sid and I were friends. He suggested I meet Tony, which I did, and played a few songs I'd written. Tony said he thought I was commercial: I didn't know what that meant! He said if we wanted to do anything in the business we had to move to London and, if we did, to look him up and he would try to help. The bass player wanted to get an ordinary job, but the previous bass player wanted to join us. This bass player was Dave Clague who played on all my demos and the 'Demonstration' album, as did Colin Wood (maths graduate), on keyboards and flute. I had lunch with Tony about five years ago when he was 80. He looked exactly the same!
Tell us about your move to London and the contract that was given to you by Gerry Bron.
The day of my last exam, I went to London. Tony Garnett was as good as his word: he bought us a van for gigs and introduced me to some really interesting people, like Dennis Potter (playwright), Ken Loach (film director), Christopher Logue (poet), George Baker (actor), Cleo Sylvestre (actor), and he also came to our gigs. I was offered a contract by a manager/publisher, but Tony warned me off him: he was murdered soon after. Tony then paved the way for me to meet Gerry Bron, since he was working with Manfred Mann on the theme music for The Wednesday Play, a seminal and influential programme for the BBC, and Gerry managed and published Manfred. I was extremely lucky: I'd left Durham in June 1965 and had a single out and a hit in March 1966, after which Gerry offered me a songwriting contract .
You're most well known as a prime songwriter to some of the timeless classics that include The Hollies ('Listen to Me'), Manfred Mann ('Ha! Ha! Said the Clown' and 'Fox on the Run'), Lulu ('Me, The Peaceful Heart'), The Yardbirds ('Goodnight Sweet Josephine'), Herman's Hermits ('You Won't Be Leaving'), Peter Noone ('I Think I'm Over Getting Over You'), The Tremeloes ('Hello World'), Gene Pitney ('Maria Elena'), Richard Barnes ('Take to the Mountains'), Andy Williams ('Getting Over You') and others. Tell us, what makes a good song and how do you usually approach songwriting?
I suppose everyone has a different view on this, and there are all kinds of "good". 'Tutti Frutti' I think is a great song, though some of that is the delivery. Pat Boone didn't quite make the hairs stand up on my neck, whereas Mr Penniman…! I love some of the simple rock'n'roll songs, like 'High Heeled Sneakers', and newer ones like Frankie Miller's 'Be Good To Yourself'.
I was going to add some examples of what I consider good songwriting, but I've deleted them. My view is simply mine, and others may have very different views. Sure, I could give a talk and analyse why I think certain songs are good but my view is no better than anyone else's. Each to his/her own.
How I approach it varies. Sometimes it comes from noodling around on the guitar, sometimes a phrase someone has said, sometimes a memory, a feeling, but for me the main focus is the lyric, hence my book of Selected Lyrics published by Amazon. One of my favourite lines is in Paul McCartney's 'I'm Looking Through You': 'Love has a nasty habit of disappearing overnight'. It's one of the best lines ever for me.
'The Sound of the Candyman's Trumpet' was recorded by Cliff Richard and entered into the 1968 Songs for Europe preamble for the Eurovision Song Contest. The names of artists that played your song are truly impressive. How did you work? Did you send your song to the publisher who suggested it to the bands or did you directly work with the bands?
Yes, all my songs went via the publisher. Eventually I was able to book a studio for a demo session, with the same musicians, and give a copy of the recording to the publisher who would then make acetates (look it up, those of you below a certain age!) which would be taken to the most suitable producer. That was how 'Candyman's Trumpet' ended up in the Song For Europe heats. I thought it was a bizarre entry, but apparently Cliff liked it. It was written with a Mamas and Papas type group in mind. The publisher's wife was a really good hustler, whereas I was useless!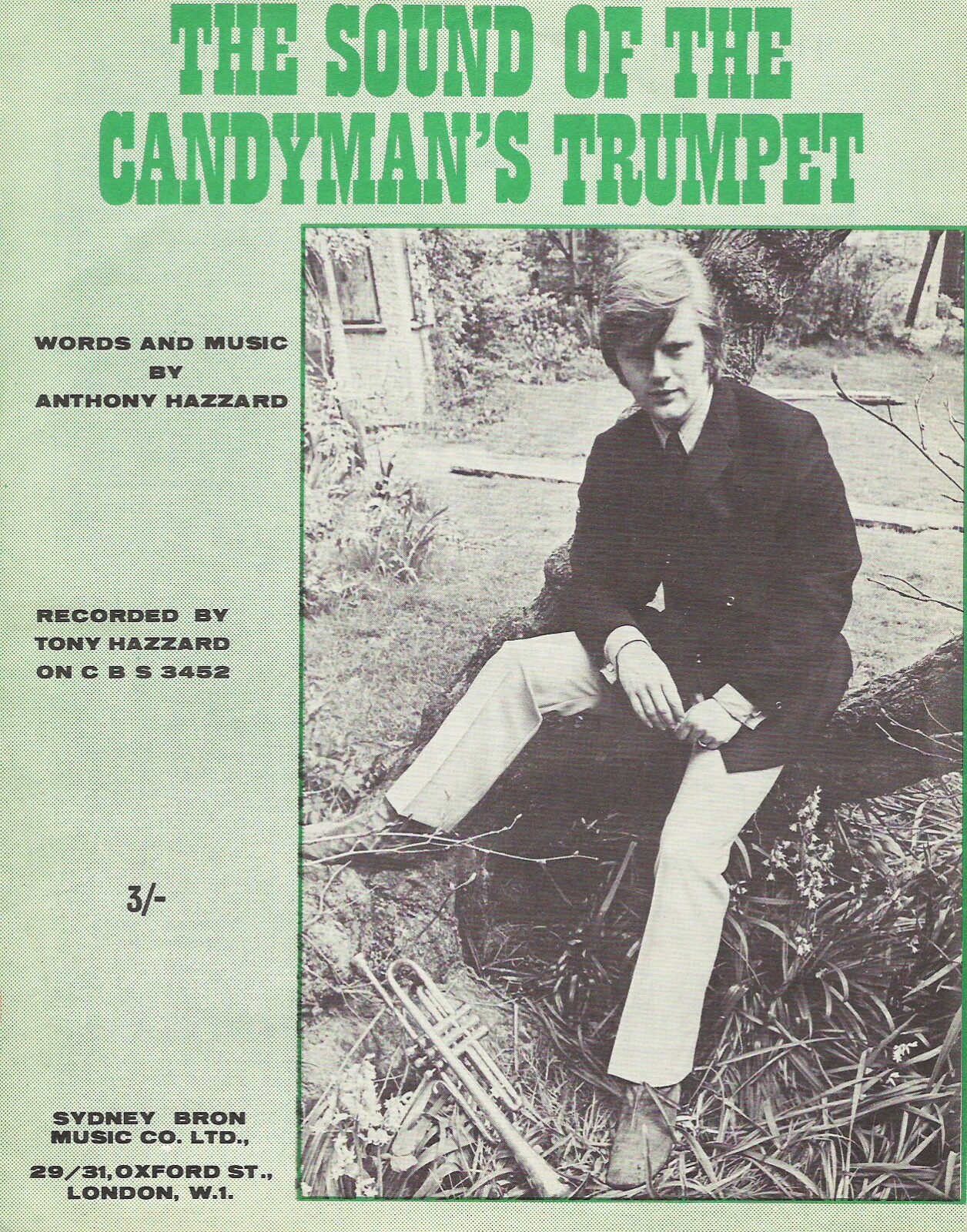 What are some songs that you're most proud of?
I suppose 'Fox On The Run' has to be in there somewhere, if only because it's become a bluegrass standard, I won an International Award for it, and it's the song by which I'll probably be the most remembered. I'd also include 'Take To The Mountains' and 'I Think I'm Over Getting Over You', but I think the songs I'm most proud of are the least successful in commercial terms: 'The Spice Trader', 'Another Day For Me', 'Warning Lights', 'Journey's End', 'Shipping Lanes'.
And which band do you think truly managed to reveal the essence of your songwriting?
That's a hard one. There's a lovely Italian version of 'I Think I'm Over Getting Over You' by Caterina Caselli, and The Hollies' version of 'Listen To Me' is good. 'You Won't Be Leaving' by Herman's Hermits also hit the nail on the head. I couldn't really pick out a single one.
There are even more bands that you collaborated with. We have Simon Dupree and the Big Sound, The Casuals, The Family Dogg, The Swinging Blue Jeans. What was the creative process for you?
Apart from The Blue Jeans, the others were given the song by the publisher. I'd been friends with The Swinging Blue Jeans since university days and we sort of coincided with them recording and me producing at EMI Studios (later Abbey Road). The creative process with The SBJs was going into the studio and seeing/ hearing what came out. In this case, Les Braid, the bass player suggested playing the theme tune to an old BBC radio programme called Housewives' Choice on the jangle piano, which perfectly suited the song ('Hey! Mrs. Housewife'). Sadly, it sank without a trace.
In 1969 you decided to record your first solo album, which sadly is a bit overlooked. I think it's truly fantastic. What's the story behind working on 'Tony Hazzard Sings Tony Hazzard'? Who was the producer and where was it recorded?
Thank you for your kind words. It wasn't quite like that. I'd been recording demos in the same studio since 1966. In 1969, Gerry Bron, my publisher, suggested releasing an album of them, so he approached CBS, who were interested. Unfortunately, they didn't like my suggestion of 'Demonstration' as the title and overruled me with 'Tony Hazzard Sings Tony Hazzard'. Technically, I was the producer, since I knew how the song should be recorded, but the reality was that everyone contributed their ideas and style of playing. It became a regular thing: same musicians, same studio (Regent Sound A), same engineers, different songs, same pub afterwards.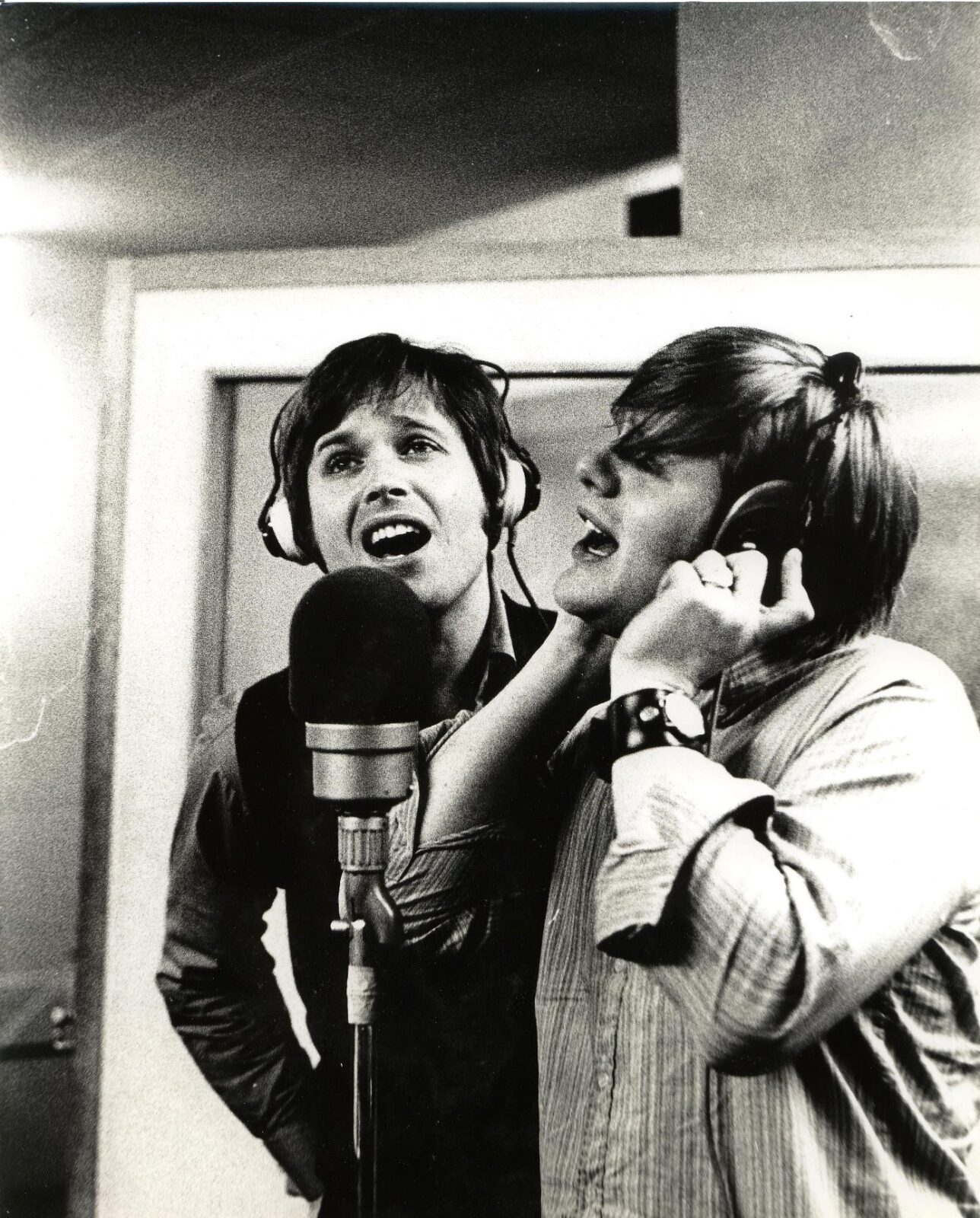 Since the 1969 vinyl release, there's been a CD (mastered from a copy of that original vinyl, plus a few extras). Then a few years ago there was a small vinyl run on a Spanish label. Their master was the CD (mastered from the original vinyl!) so the sound wasn't very good.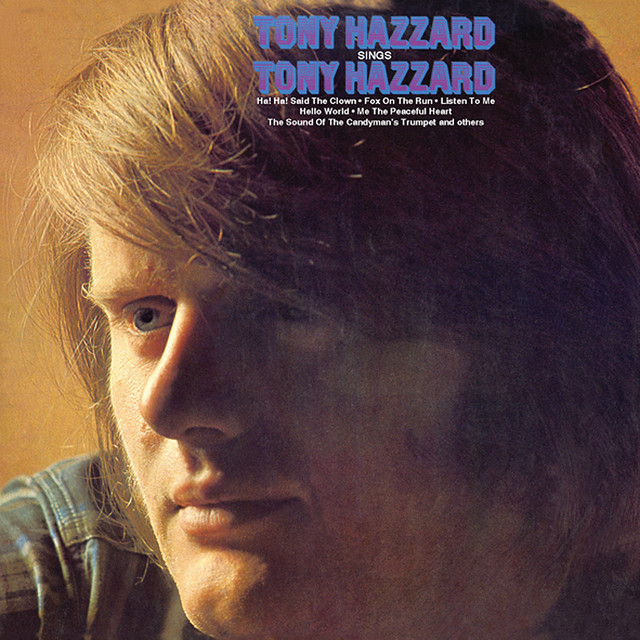 What can you tell us about your latest release, 'Demonstration', which is a reincarnation of Tony Hazzard Sings Tony Hazzard. What's the concept behind it and how did you approach it?
A few years ago, I was contacted by someone in the business, saying that 27 of my original 4-track and 1-inch tapes were available for sale before being dumped. They sent me photos of the tape boxes so I could see the contents.
I looked around for a studio with a Studer J37 tape machine. I found one in an all-analogue studio in East London but the logistics of going there were too difficult. I found another in Abbey Road Studios, but they were charging a lot of money for its use. Then someone suggested I contact FX in Acton, London. They're a company specialising in hiring sound and lighting equipment, but they also focus on tape transference to digital. Now, the received wisdom is that anything analogue shouldn't go within 1,000 miles of anything digital, but that's not necessarily so. FX assured me that their tape transfers, at a high rate, couldn't be distinguished from analogue. So I chose nine of the tapes to be transferred to 24/96 files. I then arranged for all the tapes and the files to be brought down to me in Cornwall. It was quite moving to see the titles on the tape boxes I hadn't seen for 50 years.
I transferred some of the files to Logic on my iMac and played around with them but couldn't see the point. I didn't think anyone would be interested. Then I looked at the tracks in a different light: they were a part of my history, and of the history of a particular time, as were the Studer J37s and the Neumann M49 valve mic we used for vocals, so I decided to reincarnate that original album as a piece of history, using contemporary photos when possible, and giving the listener some insight into that era.
I decided to ask my old friend, Jerry Boys, to mix the tracks. He uses Pro-Tools with analogue equipment. He won five Grammys for his engineering, including The Buena Vista Social Club for Ry Cooder in Havana. He loved working on these tracks. We agreed to go for the best sound, even if some tracks ended up sounding mono. I also wanted to retain some count-ins and studio sounds in order to convey the sense of being there in the studio. One of the original tracks, 'The Sound Of The Candy Man's Trumpet', wasn't there (recorded elsewhere, I think), but I added two more tracks, one which had been released as a single, with the addition of strings. I thought the original demo, without the strings, was infinitely better, so that was included.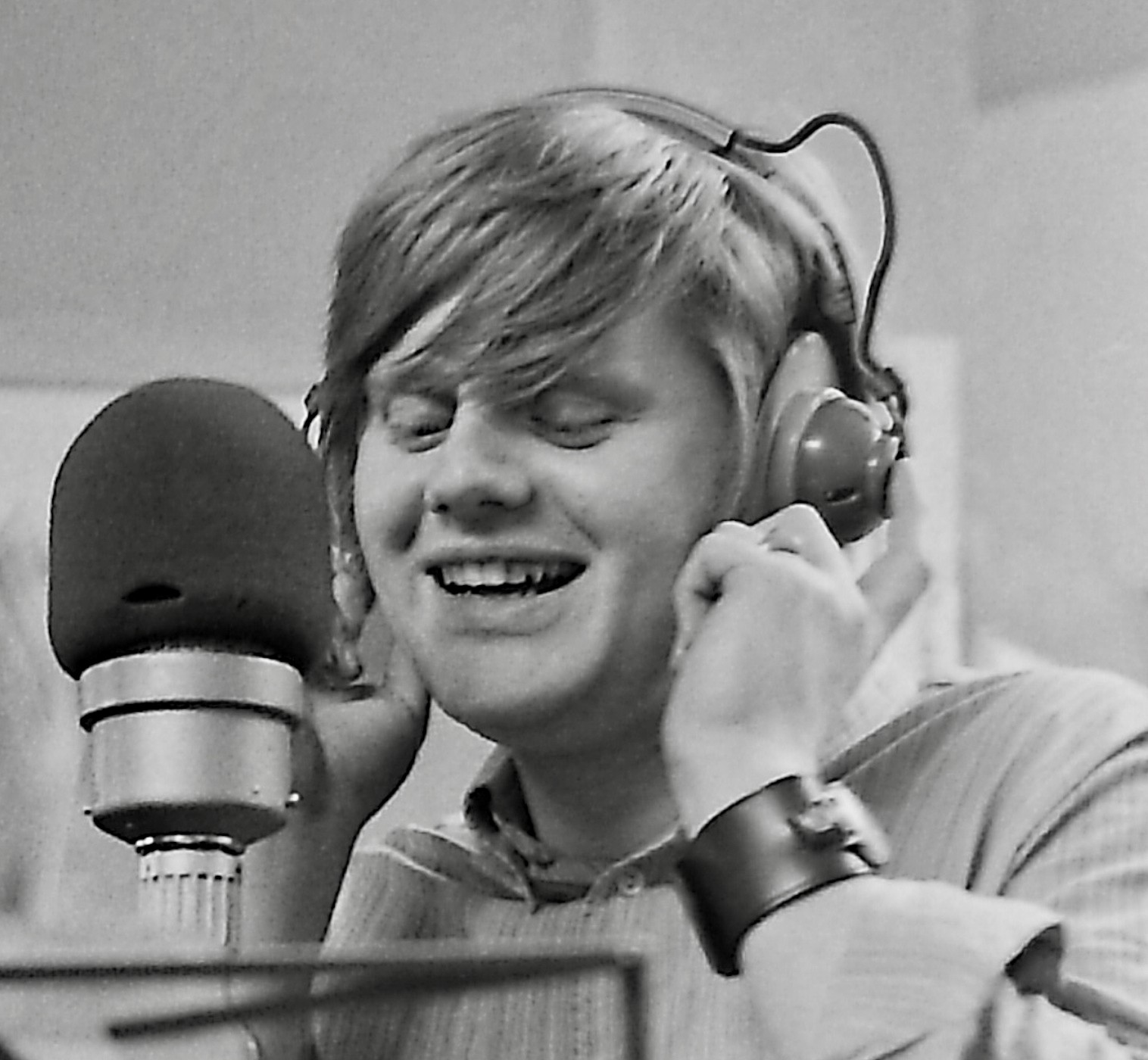 All the tracks are demos. You re-recorded 'Fox on the Run' and 'You Won't Be Leaving' again for the album. That must have been fun?
As you say, we re-recorded 'Fox On The Run' and 'You Won't Be Leaving'; I can't remember why, exactly, but they were pretty much like the original demos. I should mention that the re-recording was done around the same time as the other tracks, in the 60s, and we generally had fun in the studio, and in the pub afterwards, as you can hear on the album.
Tony Hicks of the Hollies recorded his lead guitar part on 'Listen to Me'…
Yes, Tony and I were friends at the time, and when he heard about the album of demos he offered to overdub the guitar part from The Hollies version.
What was the mastering process like?
Not sure how to answer this. I wasn't in attendance but I'd known Loud Mastering for some time. They'd mastered Songs From The Lynher for me, which I attended. In this case it was a different engineer, but we exchanged a lot of emails and spoke on the phone. Like Jerry Boys, they were very keen to do the project. They gave me a complete collection of files, for CD, download, and vinyl, plus a track list and PQ sheet.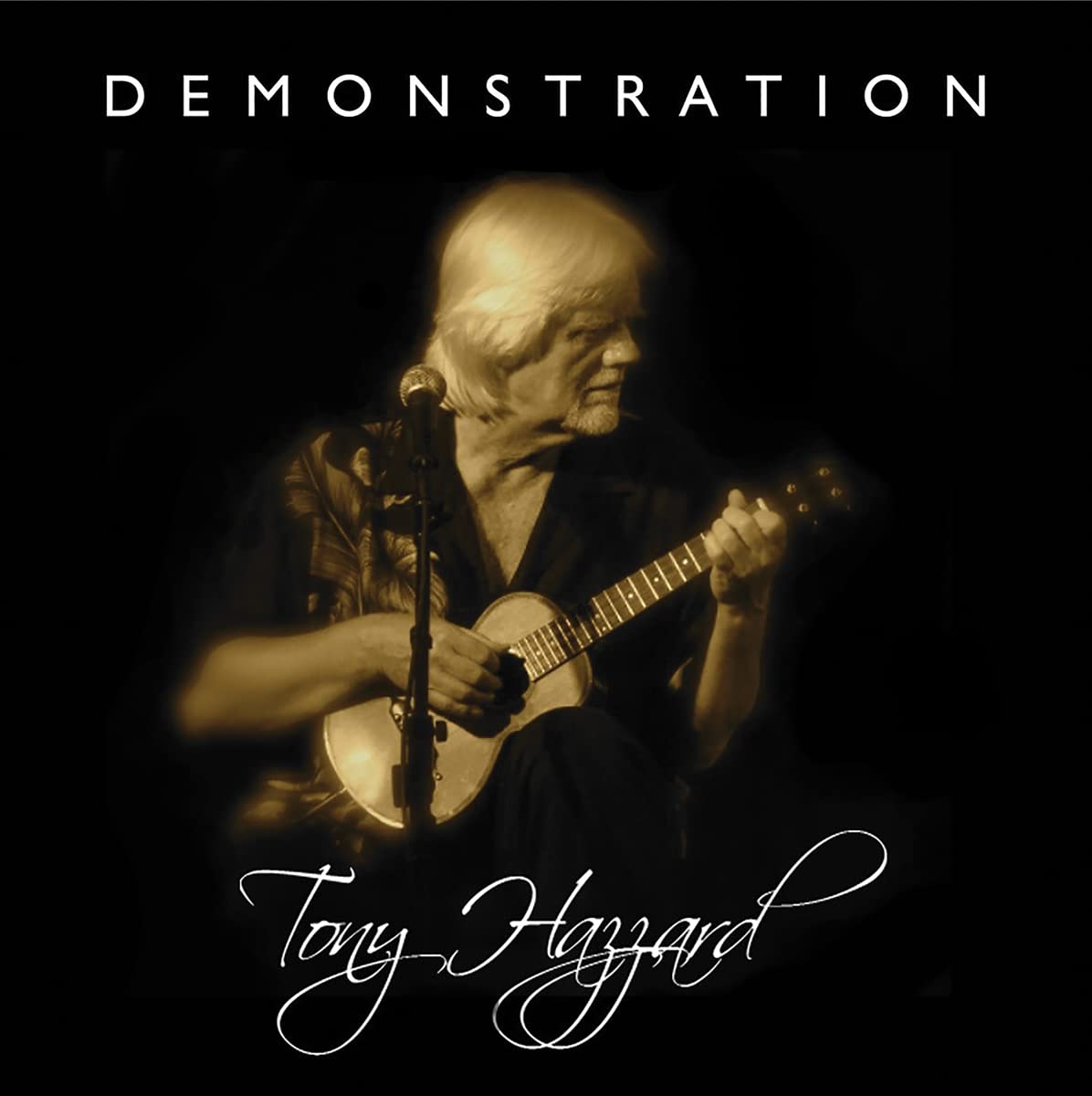 A vinyl release of 'Demonstration' will be released later this year by Liberation Hall.
Yes, I'm very pleased about this. I'd originally planned a vinyl-only release but I was unsure what to do with the mixed tracks, and looked around for ways to release it myself, but then I realised I was getting into areas with which I wasn't entirely comfortable, similar to when I released 'Song From The Lynhermyself'. Decisions about photos, sleeve, pressing plants, the latter being quite complex, then the process of selling. I roped in a friend with experience in selling vinyl, who was very helpful. Then I was contacted by Sean Bohrman of Burger Records in LA, who was really enthusiastic about the project. He was in the process of moving to another company and then ended up with Liberation Hall. I hope he's still there.
From there I dealt with Arny Schorr, the head of Liberation Hall, who has been very helpful. Inevitably a record company has to maximise potential sales, so Arnie wanted to cover all bases, CD, downloads, and vinyl.
Because the vinyl release was my original plan, I was quite particular in what I wanted to do. Originally, I wanted full details and histories of the Studer J37 and the Neumann M49, but then realised that was going over the top a bit, so I toned that down. I also wanted a quote from T. S. Eliot about revisiting a place and knowing it for the first time, and I knew what I wanted for the front cover, having tried lots of other ideas. Plus, I was fortunate to have access to the black and white photos which had been taken at the time by Dave Clague, the bass player, which forms a photographic collage insert, together with a key as to who's who. Liberation Hall's design team, Blue Fondue, led by Mark Kalmus, are in LA, and Mark's been very helpful and accommodating.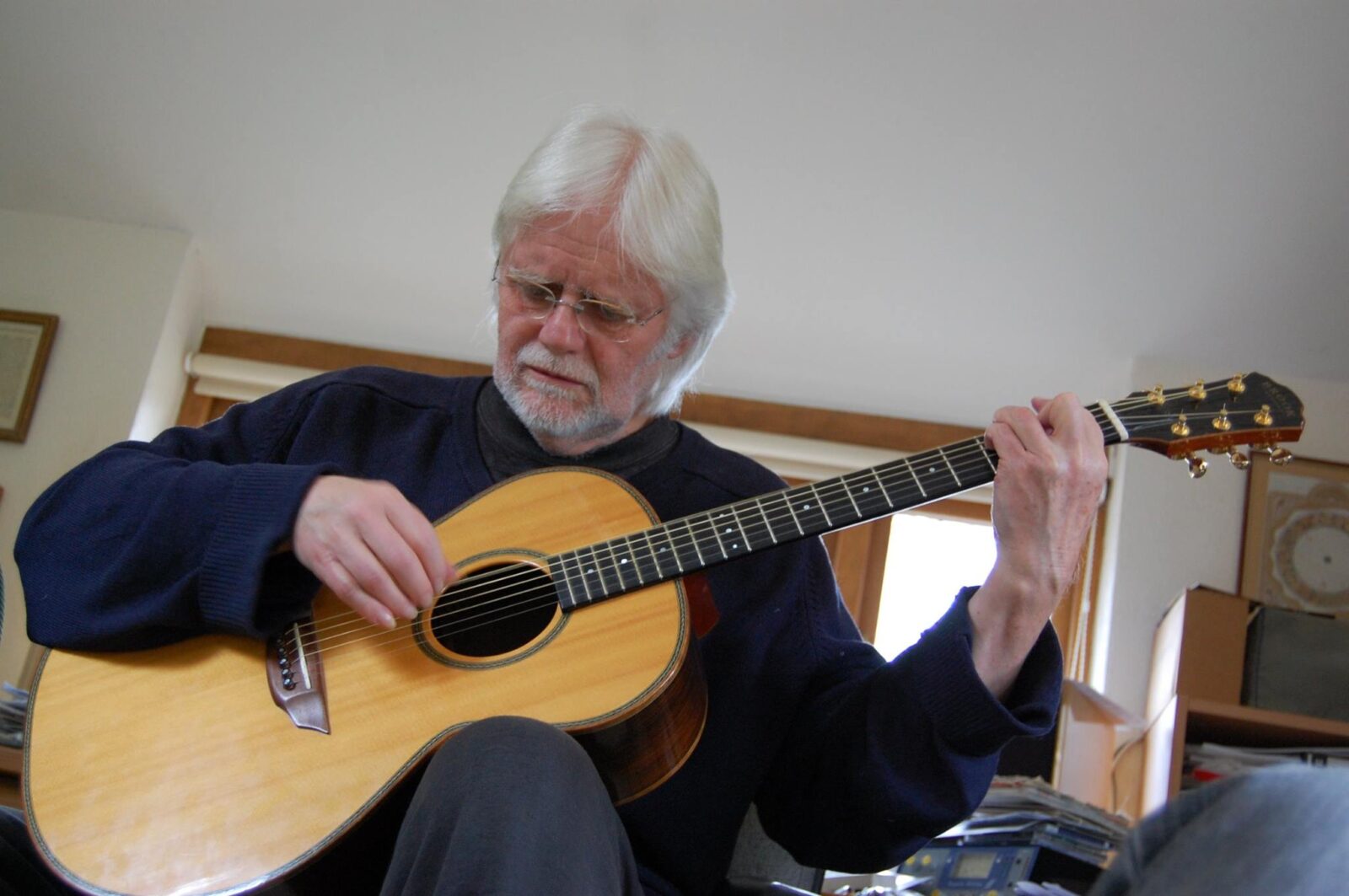 Are you happy with the result?
I've been sent the final designs for the CD and vinyl. I think it looks really good and, yes, I'm very happy with it.
The entire world has been hampered by delays in vinyl manufacture, but I think the CD and vinyl are due for release in April. I have no control over the vinyl pressing but I'm sure Liberation Hall will see that it's top quality.
Klemen Breznikar
---
Photo by Dave Clague | Courtesy of Tony Hazzard
Tony Hazzard Official Website / Facebook / Twitter / Bandcamp / YouTube
Liberation Hall Official Website / Facebook / Instagram / Bandcamp