Rick Holmstrom | Interview | "Get it, Holmes, get it!"
From his early days with blues and soul artists like William Clarke, Smokey Wilson, Johnny Dyer and Booker T. to his 15 year run with gospel/soul/civil rights legend Mavis Staples, the guitarist/bandleader Rick Holmstrom has seen a lot.
---
In early 2021 he released 'See That Light' and on March 4th returning to one of his original passions, instrumental music, with 'Get It!'. 'Get It!' is an exciting set of burners bringing all the style and charm Holmstrom's trio conjures nightly with Mavis Staples. "We made this record for good times…BBQs, parties, car rides…lots of 2 1/2 minute songs…it was a blast to make," Holmstrom says. Holmstrom and his bandmates, Steve Mugalian and Gregory Boaz, produced 'Get It!' in various studios and garages throughout LA. "Most of it was recorded in Steve's garage," he says, "…and why not, garages and funky joints are where we play our best shit anyway."
You're a very busy musician. Did the pandemic give you some additional time to dedicate yourself to recording your instrumental album?
Rick Holmstrom: Yeah, the pandammit, as I call it, gave us time to make two records. 'See That Light', which is all original vocal songs, came out in February of 2021. But in January of 2021, I was just getting ready to release that record, putting videos together with some friends, not thinking about doing any more recording when those idiots stormed the US capitol. An attempted coup. Armed insurrection. People died. That was a dark time. So after a week of reading the paper and watching the news I got sick of it. I was just so disgusted with what they'd done. That whole period leading up to Inauguration Day was driving me crazy, so I booked a session to get my mind off it. I knew if I had something creative to do it would be much healthier all around. Once we started working on these instrumentals it seemed Greg, Steve and I were happier. Before we knew it we had another record. It didn't take long.
What was the creative process for this particular album and how long did you record it?
I've been playing instrumentals for over 30 years. When I'd play with William Clarke, Smokey Wilson, Johnny Dyer and others, we'd always start with an instrumental or two. Before the end of the night we'd have played a handful. And I also played in a band called the Gimme 5's, which played all instrumentals. That was an organ, bass, drums & guitar lineup in the MGs/Meters tradition. So once we recorded one instrumental and dug it, I started working up more. As for how the process worked, I'd typically start by looping a drum groove that moved me, either off an old record or something that Steve had sent me, then start jamming along with it at home, trying to organize it into a cohesive song. Then once I had 2 or 3 of these tunes, I'd book a session and we'd knock 'em out.
"We made this record imagining good times"
Can you share some further details on how your latest album was recorded?
Two of the songs ('FunkE3' and 'Pour One Out') were recorded during the 'See That Light' sessions at Sonic Boom Room in Venice. I decided while mixing that record to save those two for a later record. I didn't realize it'd be so soon. We did the rest of the recording in Steve's garage and at Pacifica Studio. We were on a strict budget (we were out of work due to Covid) and we'd just made 'See That Light', so my finances were, well, I was busted, broke. So everything was on a low budget. Steve has a simple recording setup in his garage, and it's a very small room, so we concentrated on playing quietly, getting a cool organic sound and getting the grooves right. We knew if it made us feel good rhythmically we were on the right track.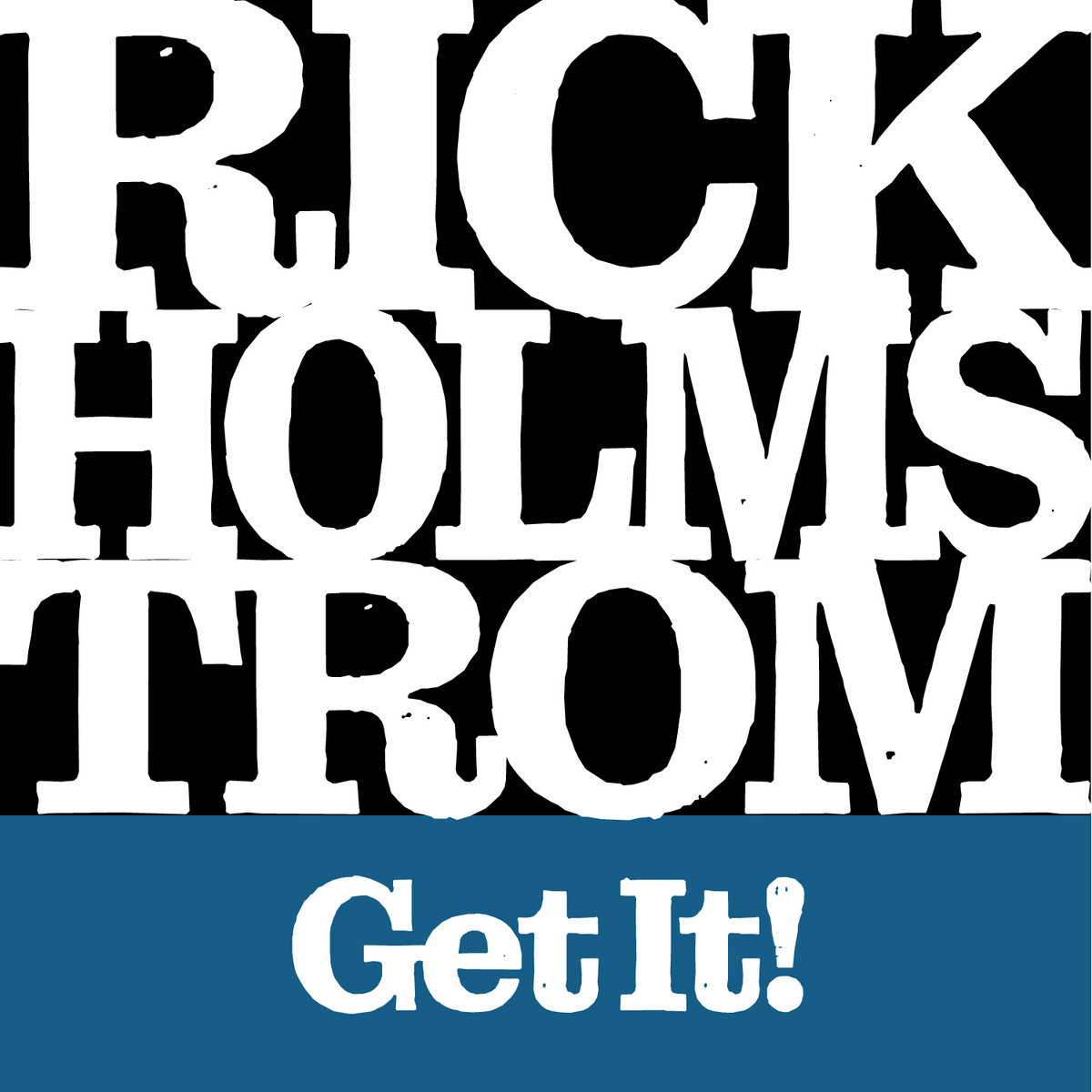 Was there a particular mood you were trying to capture? A story you were trying to tell?
We made this record imagining good times. It was an especially dark time when we recorded it, and we were sick of that. I was thinking house parties, BBQs, crowded kitchens, long car rides, people jumping off docks into lakes, stuff like that. I know when I have friends over I usually put on Booker T & the MGs or the Funky Meters, or something similar, so I wanted to make an instrumental record that folks might put on at a party. I mean, I'm sick of all this post apocalyptic doom. I just want to have a funky good time!
Tell us about the guitar/effects/pedals you employ…
I played my '53 Fender Telecaster on all but two songs. On the other two, 'King Freddie' and 'Pour One Out', I played my '55 Gibson Les Paul Special. I don't use pedals, but I do use two old tube outboard units…an SIB Echodrive for a little slap and a 1963 Fender Reverb unit…and those go into either a Fender tweed Tremolux or an early 50's Bronson Singing Electric amp. When you hear tremolo, that's the Tremolux.
You were playing with some truly big names. Are there any that you would especially like to highlight?
I've been lucky. First, I was lucky to come up in LA when the blues & jazz scene was so fertile. Most people don't realize how deep the talent pool was here, going way back. Great artists like T-Bone Walker, Lowell Fulsom, Pee Wee Crayton, Big Mama Thornton, Oscar & Johnny Moore, Floyd Dixon, Big Joe Turner, Charles Brown, Jessie Thomas, Lloyd Glenn and countless others relocated to LA in the 50's & 60's. So many records that people assume were recorded in New Orleans, Chicago or New York were actually recorded in LA. So when I moved here in 1987 many of those musicians were still alive, not to mention all the great musicians that played on Sam Cooke, Ray Charles and even Frank Sinatra or Nat King Cole records. So you didn't have to go far to come into contact with greatness. I'd walk into a guitar store on Sunset and John Collins or Kenny Burrell were playing Freddie Green chords on big archtops. Earl Palmer was playing club gigs. I'd show up to a gig and find out that James Gadson was subbing on drums. Walk offstage at the Music Machine, head into the dressing room, all sweaty, looking for a cold beer and a guy puts out his hand and says: "Hi, I'm Willie Dixon!" So, yeah, I was lucky. I hooked up with some of the blues singers who moved here from Mississippi and Texas in the 50's…Smokey Wilson, Johnny Dyer, Finis Tasby…and learned how to play with them…and then went on the road with people like William Clarke and Rod Piazza…always the youngest and worst player in the band…and then later learned a ton from the guys who made up the Hollywood Fats Band…Al Blake, Larry Taylor, Richard Innes and Fred Kaplan…all of these folks were so patient with me and really showed me the ropes.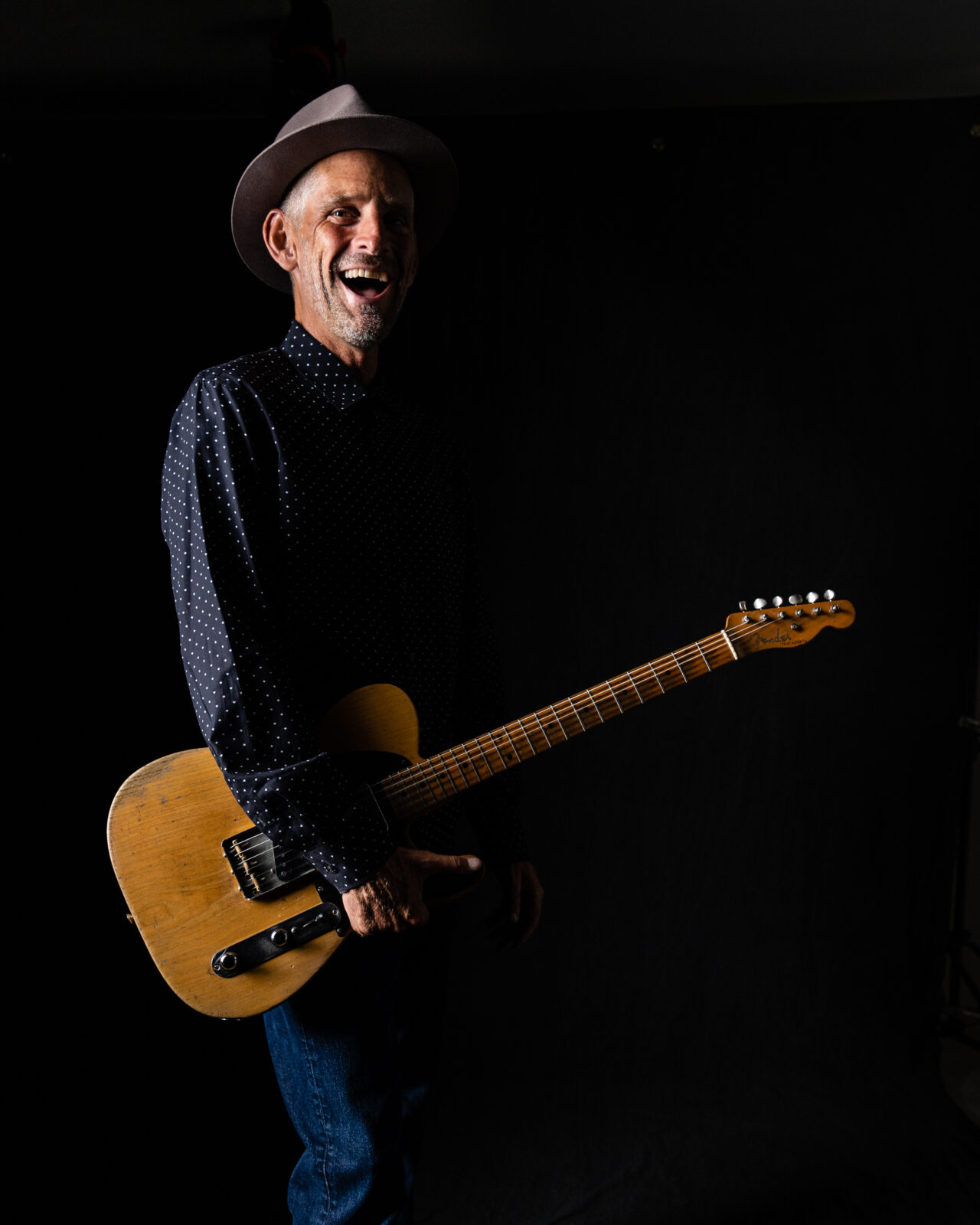 "Get it, Holmes, get it!"
What are some of the most important players that influenced your own style and what in particular did they employ in their playing that you liked?
I'm glad you asked that! In fact, there's one song called 'Pour One Out', in the tradition of people pouring out a sip of their drink onto the ground in honor of those who have come before us. I came up playing a lot of jump blues with William Clarke, Johnny Dyer, Rod Piazza and the Hollywood Fats guys, so on 'Pour One Out', man, I can go right from the opening notes and tell you all the players who influenced me on that song…Bill Jennings, Lowell Fulson, BB King, Tiny Grimes, T-Bone Walker, Charlie Parker, Pee Wee Crayton, Robert Jr. Lockwood, Clarence Gatemouth Brown, Gene Ammons, Joe Houston, Earl Hooker, Smokey Wilson, Dickie Thompson, Junior Watson, Hollywood Fats, Steve Samuels…and probably a few more that have escaped my memory.
I learned from old records and from watching great players. I don't know how to read music. I didn't go to music school. I haven't taken many lessons. I'm not proud of all of that, it's just the truth. Whenever I've tried to learn music from a book my mind goes on vacation. Pretty soon I start riffing and the next thing I know I've written a song.
Junior Watson showed me a lot of chords, and he was (and still is) a huge influence. But mostly I'd just go hang out with him, listen to records, we'd pass guitars back and forth, I'd buy him lunch and then we'd talk on the phone for hours. He was my mentor when I was in my 20's. But I learned that way, by seeking out my favorite players, buying them a drink or a bite, and asking questions.
When I was in my early 20's I played a weekly Thurs/Fri/Sat/Sun gig with William Clarke at the Starboard Attitude in Redondo Beach. A bunch of great blues singers would come sit in…Finis Tasby, Smokey Wilson, Louisiana Guitar Red, Curtis Griffin, Phillip Walker and others…some of these guys would come straight from work with name tags sewn onto their lapels…they'd just gotten off work…and they'd get up onstage and blow our minds. So I'd listen to them talk on the breaks and make mental notes. Then Monday I'd go up to Rhino Records or Tower Records in search of the records they'd mentioned. Then I'd spend the next few days listening and trying to learn as much as I could before the next round of gigs. But seeing those players, plus a lot of nights watching Smokey, Junior and Alex Schultz too, those were big influences. I'd watch the first set, then go out to my car on the break, pull a cheap guitar out of the trunk and sit in my backseat trying to play what I'd seen, then rush back into the club when the music started back up.
One thing I should mention is the title, 'Get It!'. That's something Smokey Wilson would yell over to me onstage when he'd give me a solo. I was in my early 20's, very green, looked like I was about 15, and I was really out of my league playing with him. But he and William Clarke liked my rhythm playing, so they kept hiring me. And then when Smokey would give me a solo he'd yell in my ear: "get it, Holmes, get it!"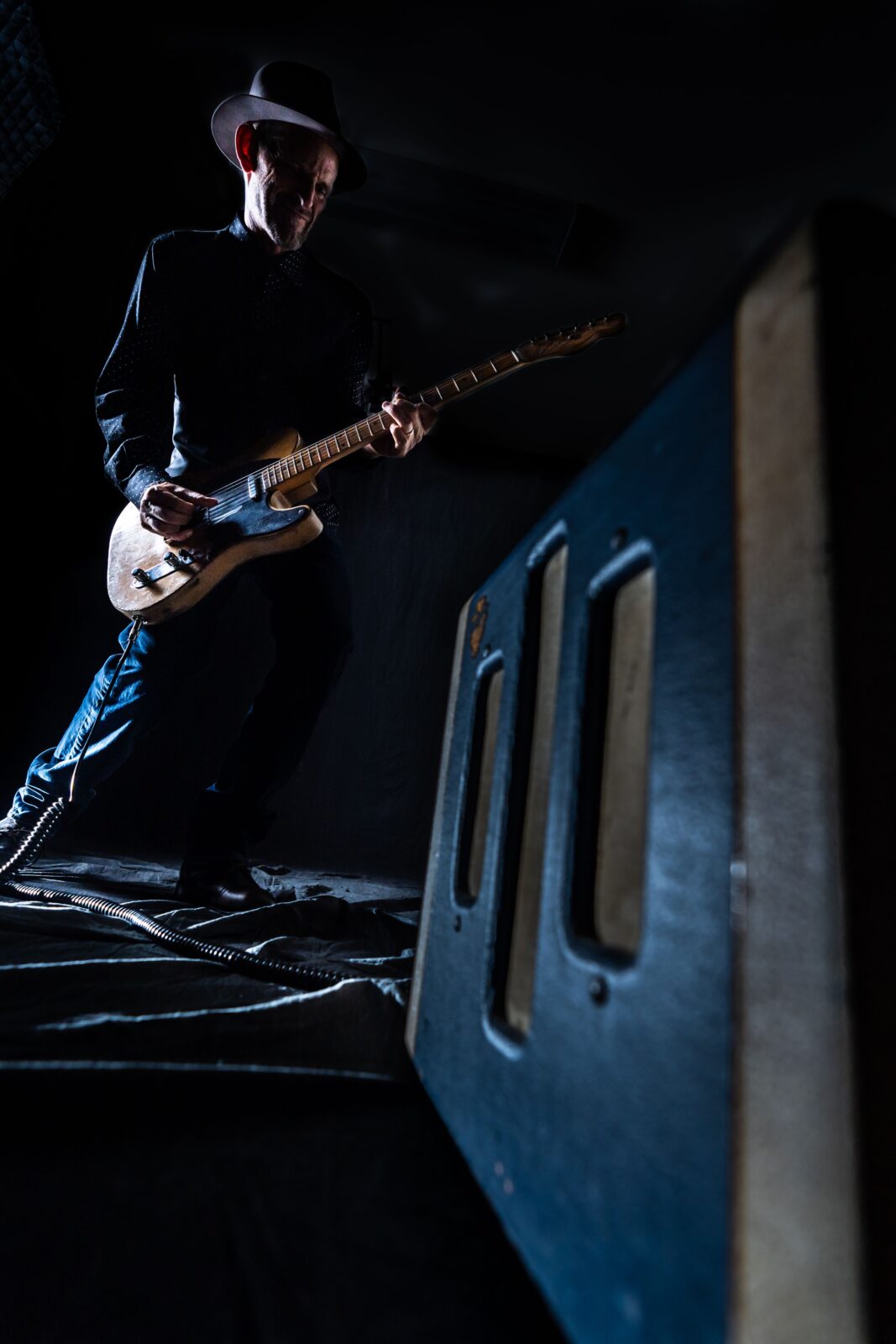 Over the years, you released six solo records. How would you compare your previous releases to 'Get It!'?
This record is funkier. I think the 15 years with Mavis show up here. Mavis makes an appearance on 'Get It!'. Subliminally, for sure. Booker T too. I toured with Booker a few years back, so that shows up here too. He made a big impression on me, musically and personally. And I only toured with him for 3 weeks, as a sub, in between Mavis dates. Booker's sense of dynamics, patience and orchestration is unmatched. There's a reason why all those records are so badass.
Also, Steve Mugalian and Greg Boaz are just groovy players, they have a great feel, so that plays a huge part. I've played with Steve off and on since '91. We recorded and toured together for decades. I knew Greg, we'd played some gigs together with Juke Logan, but Steve had played a lot with Greg while touring with Dave Alvin. So they fit together really well. They're able to talk things over without getting defensive, so when there's a rub in the music they can talk it over without hurting feelings. That's rare. To find players who are friends, love playing together, groove together like crazy, and can say: "hey, that bridge, it's not working, let's make that better" or something like that and not get defensive, that's wonderful. We're really lucky to have them playing with Mavis too. Playing trio gigs feeds into the Mavis gig and vice versa. We're able to stop on a dime and go with Mavis anywhere she wants because we've played a lot as a trio. The two gigs go hand in hand, each benefitting the other.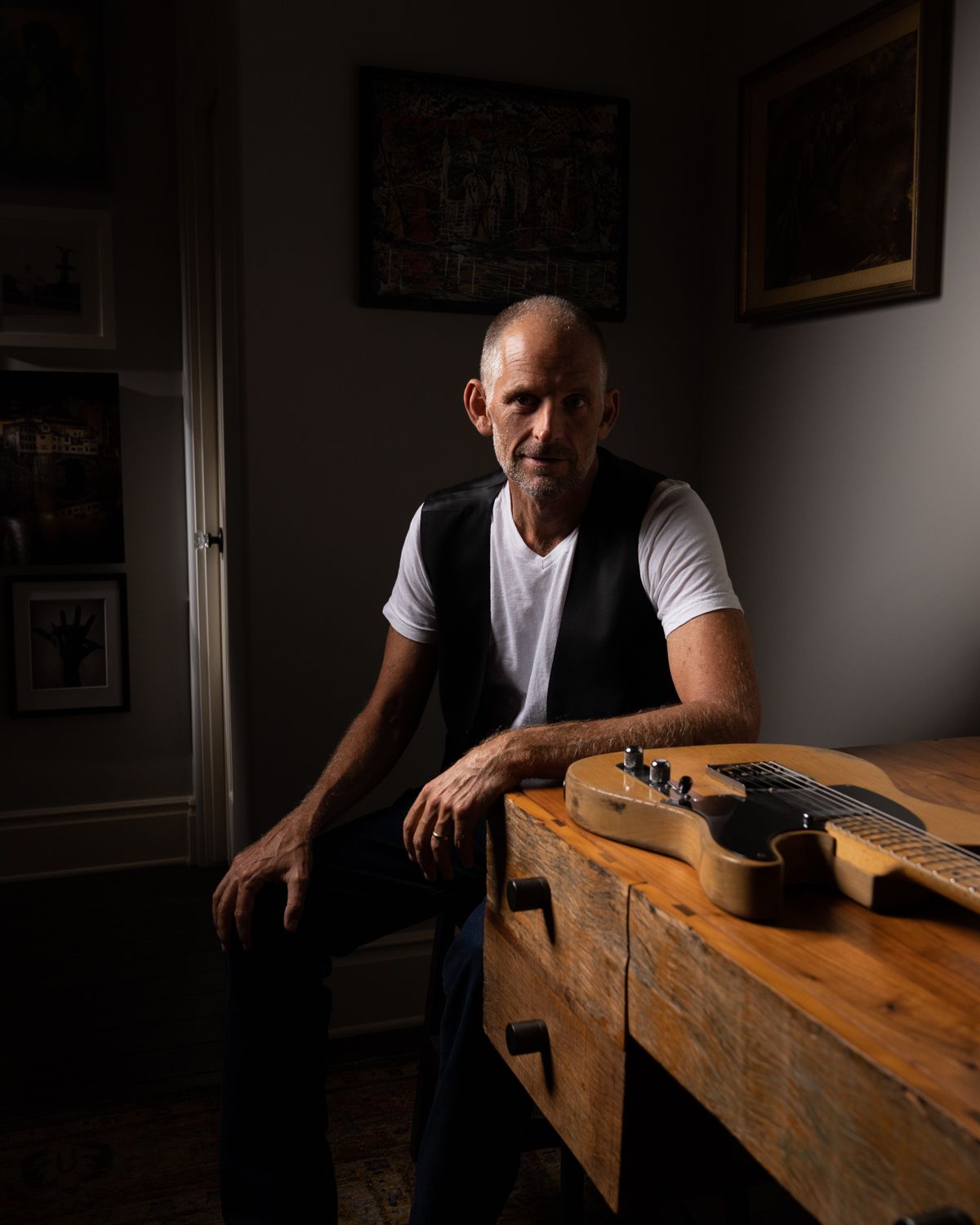 Thank you for taking your time. Last word is yours.
I've only mentioned Mavis a bit here, but one thing I've learned over 15 years together is that it really comes down to having something to say, saying it plain and having fun. Everything else is icing. One night we might play a song flawlessly but it just doesn't feel all that good. And then the next night someone might clam a chord in the chorus but if the groove was happening, it doesn't matter, if Mavis was feeling it, it's better. I've learned from Mavis that feel & vibe & having a good time are where it's at. Hopefully folks hear that on 'Get It!'.
Klemen Breznikar
---
Headline photo by Emory Mugalian
Rick Holmstrom Official Website / Facebook / Instagram / Twitter / Bandcamp / YouTube