Jim Page | Interview | New Album, 'The Time Is Now' | Album Premiere
Exclusive album premiere of 'The​ ​Time Is Now'​ by established Seattle based folk artist Jim Page, out April 16th.
---
The album features 11 lilting, American folk roots​ ​tracks sprinkled with saxophone, lap steel guitars, and lush backing vocals from​ ​Seattle's J.R. Rhodes, 'The Time Is Now' is Jim's 24th album of original music. With​ ​songs touching on themes of street uprisings, climate change and corporate greed​ ​mixing with observations of the every day, 'The Time Is Now' lovingly speaks to our time​ ​and to the humanity that animates it.​ ​Jim has shared stages with Bonnie Raitt and Joan Baez and has had songs covered by​ ​artists like the Doobie Brothers and Irish songwriter, Christy Moore, who recently​ ​recorded 'The Time Is Now's' 'Down To Zero' as 'Clock Winds Down', to wide-reaching​ ​critical acclaim.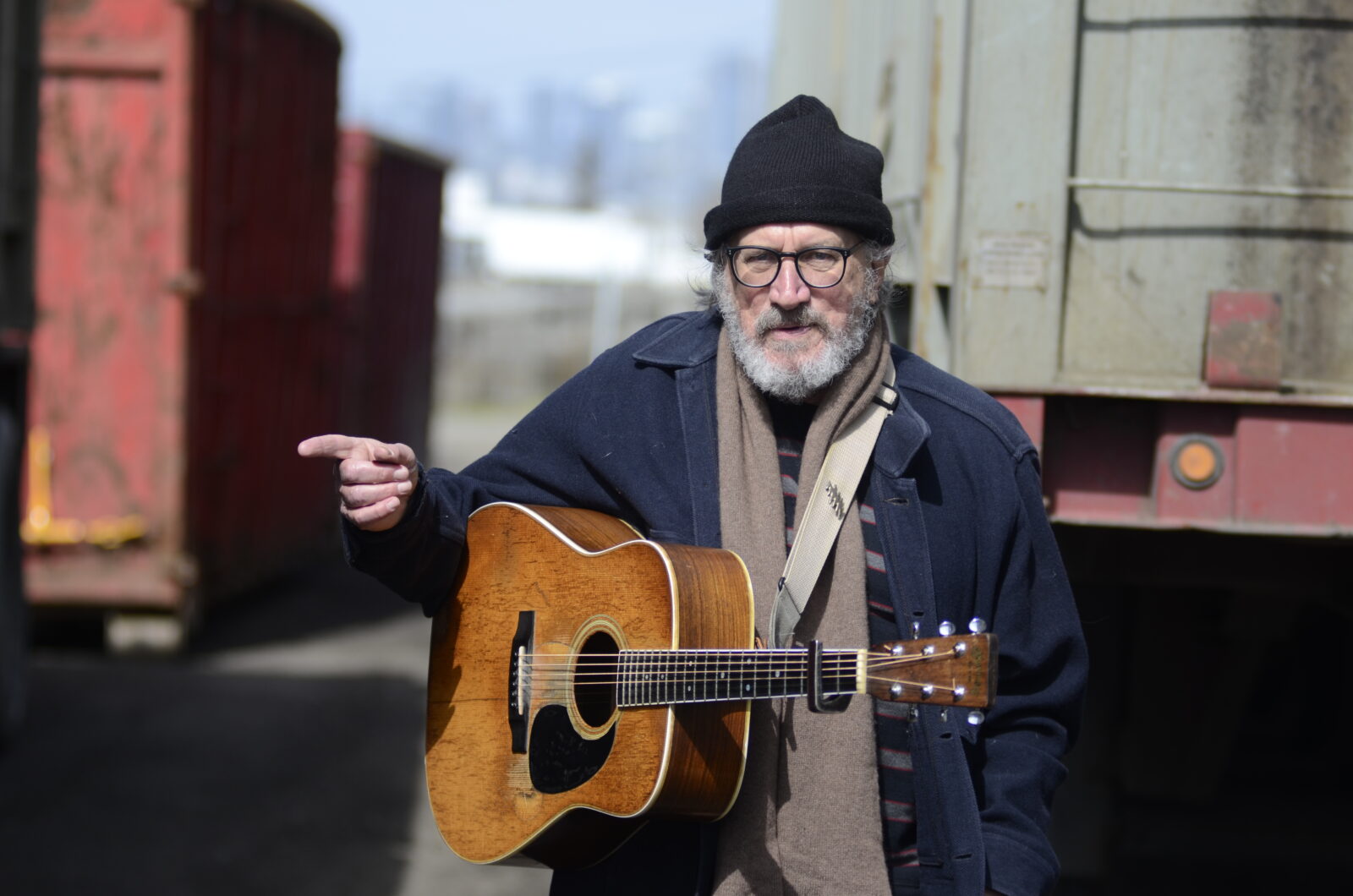 'The​ ​Time Is Now'​ is featuring:
Jim Page – guitars, vocals
Floyd Reitsma – engineer/mixing (Chris Cornell, Pearl Jam, Dave Matthews)
Orville Johnson – guitars, backup vocals
Dune Butler – basses
Joel Litwin – drums, percussion
Jessica Lurie – saxophones
J.R. Rhodes – backup vocals
Ed Brooks/Resonant Mastering – mastering
Pre-order 'The Time Is Now' here!
"Sense of beauty emerges from your sense of need"
It's really nice to have you. In just a few days you're releasing your 24th album, 'The Time Is Now'. How long was the album in the making?
Jim Page: Because of the pandemic this album took about two years from the beginning of the idea to the final release. But there was a lot of downtime in those two years.
Let's discuss the songs on the album. Was there a particular story you were trying to express with the song?
At the time I was just trying to record the songs that sounded best, that worked the best with the ensemble. I wanted them to be appreciated for the music that was in them. Afterwards, looking back at it, the through-line that I see is our condition and our challenges in the summer of 2020. It was a summer of uprisings and arguments, and a certain kind of clarity that you get in times like those. So the album has that in it, although it rarely addresses it directly. Also a love for humanity and our ability to face up to our historical destiny.
Where was the album recorded and how happy are you with the sound?
It was recorded in Seattle at Studio Litho, engineered by Floyd Reitsma who also did Chris Cornell, Dave Matthews, Pearl Jam. The sound is excellent, superb. Mastered by Ed Brooks at Resonant Mastering. I'm very happy with it.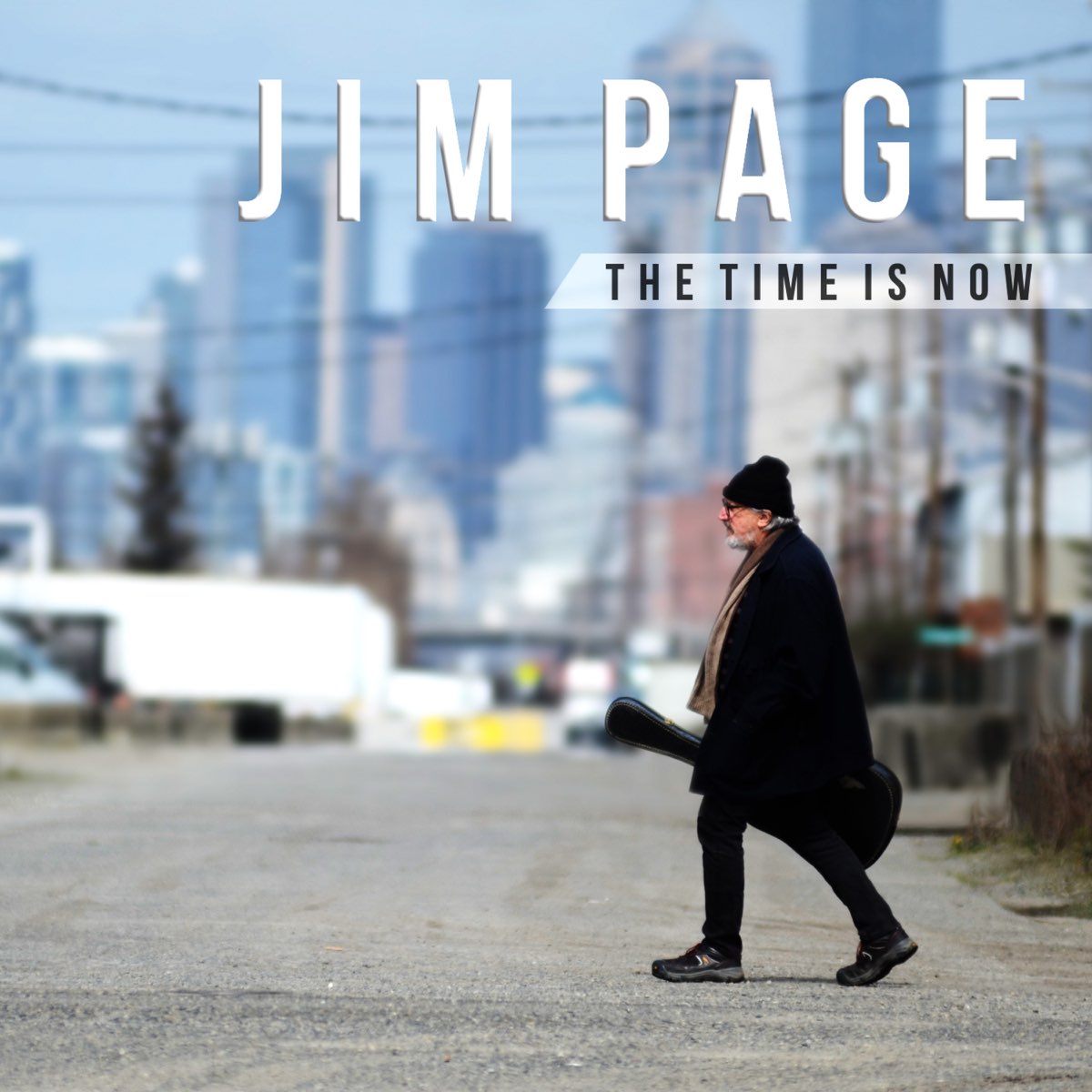 We are living in very turbulent times, to what degree is your songwriting reflecting the current world situation?
Well you are always influenced by the events around you even if it isn't immediately obvious. There's a plaintive lost love song on the album called 'Only Heat I Have', which was written in the middle of all this but has nothing to do with it. At least not overtly. But it's lost and yearning, so maybe that is part of it after all. It's a completely different kind of song for me and I was glad to put it on. 'Pulling The Statues Down' is directly related, as is 'Amazon', and 'Amadou Diallo'. Others more obliquely. But you know, your sense of beauty emerges from your sense of need.
"Words like better and worse don't really exist by themselves"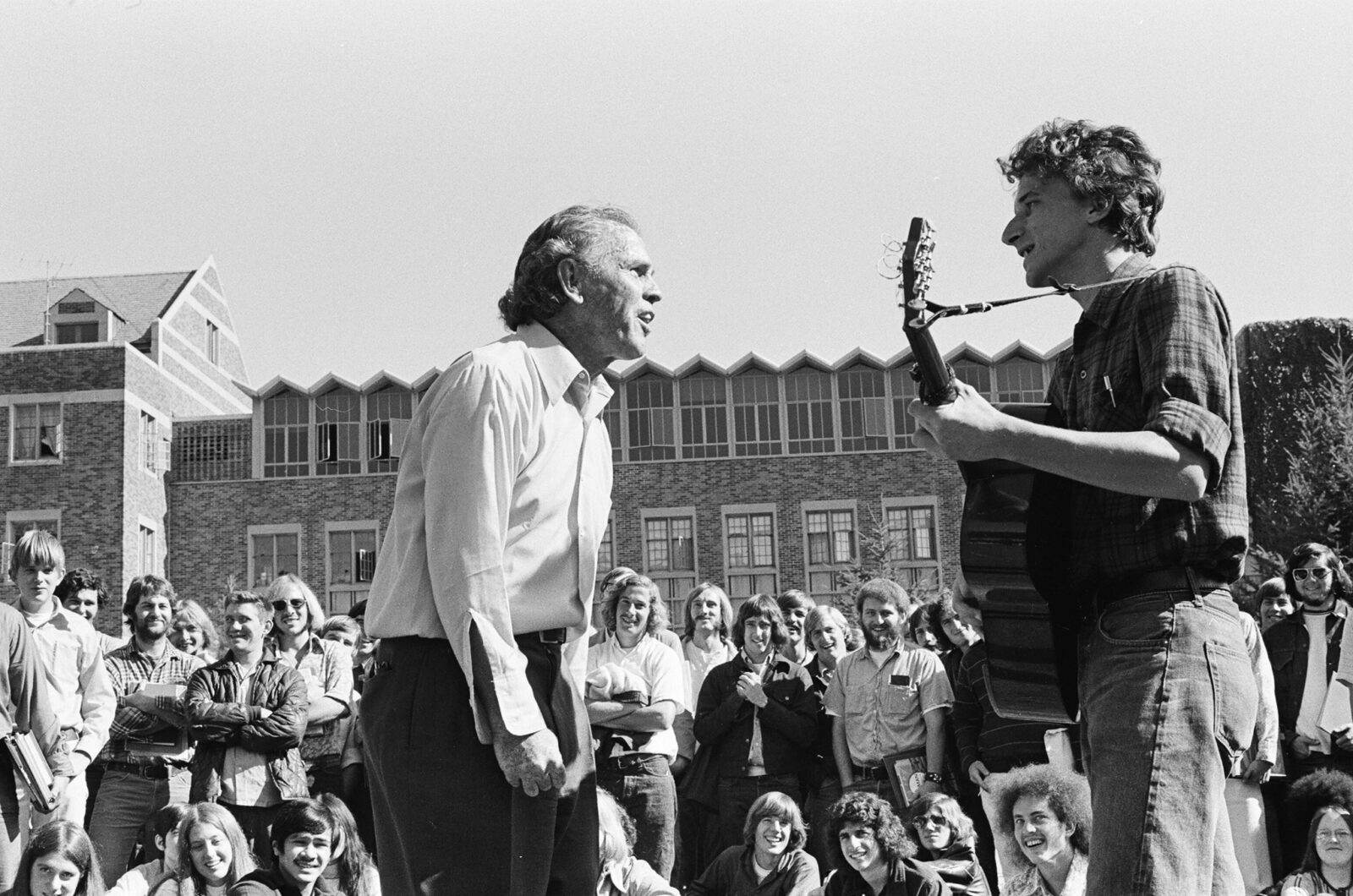 Did you ever think that the world would turn for the worse so quickly?
Words like better and worse don't really exist by themselves, they refer to something else. So I would have to ask you "worse than what?". I think the world is always emerging, it's always better and it's always worse. In the end we have to look at ourselves and see how we relate to each other and are we behaving for the good of all or for just us individuals? That's the question.
Would you like to talk about your influences and how, if any, did they change during the years?
I'm influenced by everything, absolutely everything. Country, jazz, blues, hard rock, folk music, spoken word, books, bus rides, conversations, you name it. Originally it was the country blues and then went from there to the acoustic singer songwriters of the period and then the rock and roll bands. I came of age in the 60s in California, in the lower Bay area. That explains a lot.
You're well known in coffee houses and folk clubs in Seattle. Would you like to reflect on the scene and how did it change during the years?
The music scene in Seattle is open and vibrant, one of the best I've seen. You could start a gig almost anywhere, and I'd like to think that I had something to do with that. When I got here in 1971 street performing was illegal. People were going to jail for it. I wanted to play out there so I took it to City Hall and won. Now it's everywhere. And that means that the lines of distinction have blurred. The outside music and the inside, the classical and the hard rock, the jazz, and the folk, they all talk to each other. It's beautiful.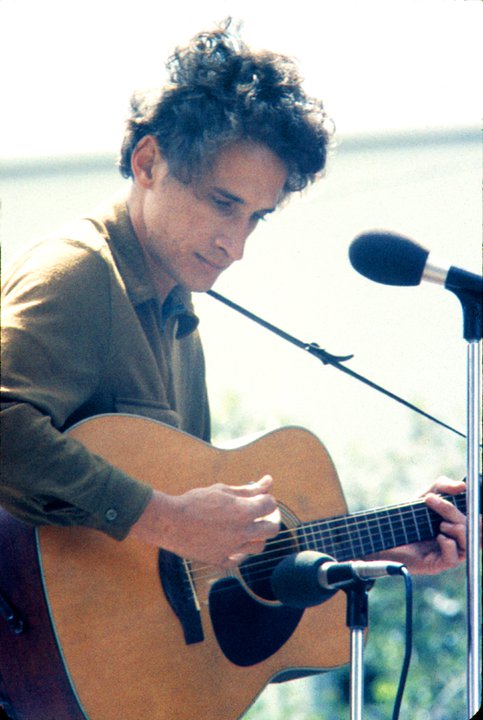 Looking back, which songs are you most proud of? Where and when was your most memorable gig? Which songs am I most proud of?
That's a hard question because you perform songs, they don't just sit there. So you're asking which performance piece I am most proud of. So let me put those two questions together and give you one answer.
In 1974 a young black man was shot in the back and killed by Seattle police in a case of racial profiling. A few days later there was a scheduled City County meeting to discuss the police department request for higher powered ammunition. Hollow point bullets to be exact. Tensions were obviously high. A rally was held and people marched all the way across town to City Hall. The meeting was set to take public testimony. The whole council was there. It was a big march and so many people came into the chambers that they couldn't all fit but they kept coming anyway. They sat on the floor, on desks, leaned against the walls. They filled in and spilled out the doors. I had written a song the night before called 'Fire At Will, Shoot To Kill' and I signed up to speak. When my turn came I took my guitar and I faced the council and right in front of me I saw the police chief. We locked eyes and I sang that song directly to him. The last verse was about how would you feel if your own child got hit with a hollow nose that was fired at will and shot to kill? It was an extremely electric moment. Somebody from the paper was there and took a picture that wound up on the front page of the Seattle Times. They got their bullets but the point was made.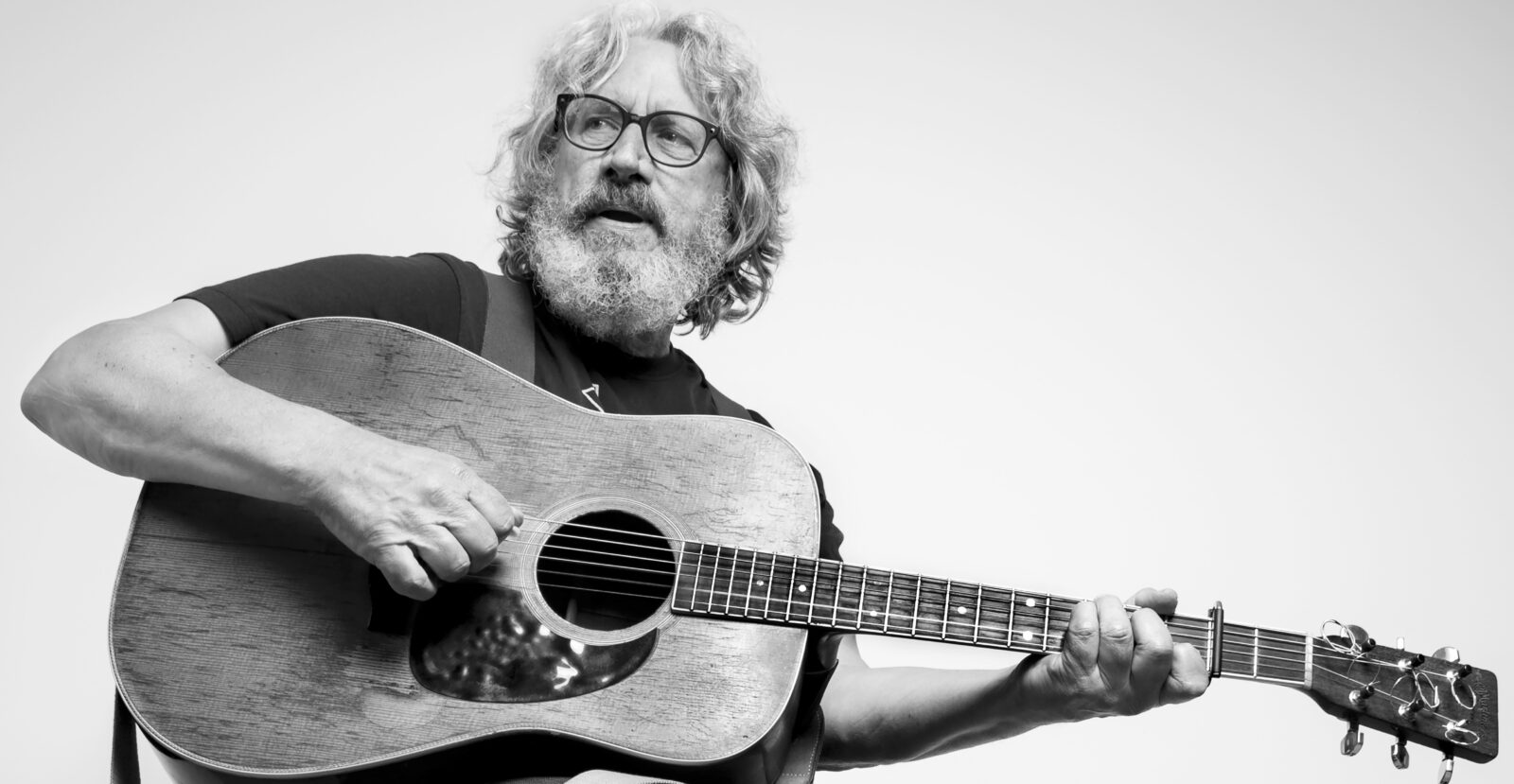 Thank you for taking your time. Last word is yours.
All music is folk music, all music comes from folk music. Folk music is whatever music comes from the community and returns to the community. It doesn't serve the board room or the corporation. It serves the community. Reggae, rap, country, rock, those are all folk music forms. The question is who are you doing it for. Some people want to keep it secret so that you don't know how, so that you can't get in the club, so that you can't use it. Because music is a tool to talk with, it's an access to ideas, it's a form to spread ideas around and to get the conversation going, to give encouragement to struggles, to illuminate the darkened recesses of our troubles. That's what music does. Especially song. So don't let them lock you out. It's not that hard, just start doing it.
Klemen Breznikar
---
Jim Page Official Website / Facebook / Bandcamp / YouTube / SoundCloud