Rien Virgule | Interview | "Radical and deviant approach to pop music"
Rien Virgule is known for their radical and deviant approach to pop music, the classical structures of verse-chorus serve as a playground and experimentation, where rhythmic, melodic and noisy passages merge.
---
Rien Virgule has released two albums in an eight-year timespan. Their third album 'La Consolation Des Violettes' was released a few months ago and it's the first one composed as a trio, after one of the band members sadly passed away in 2019.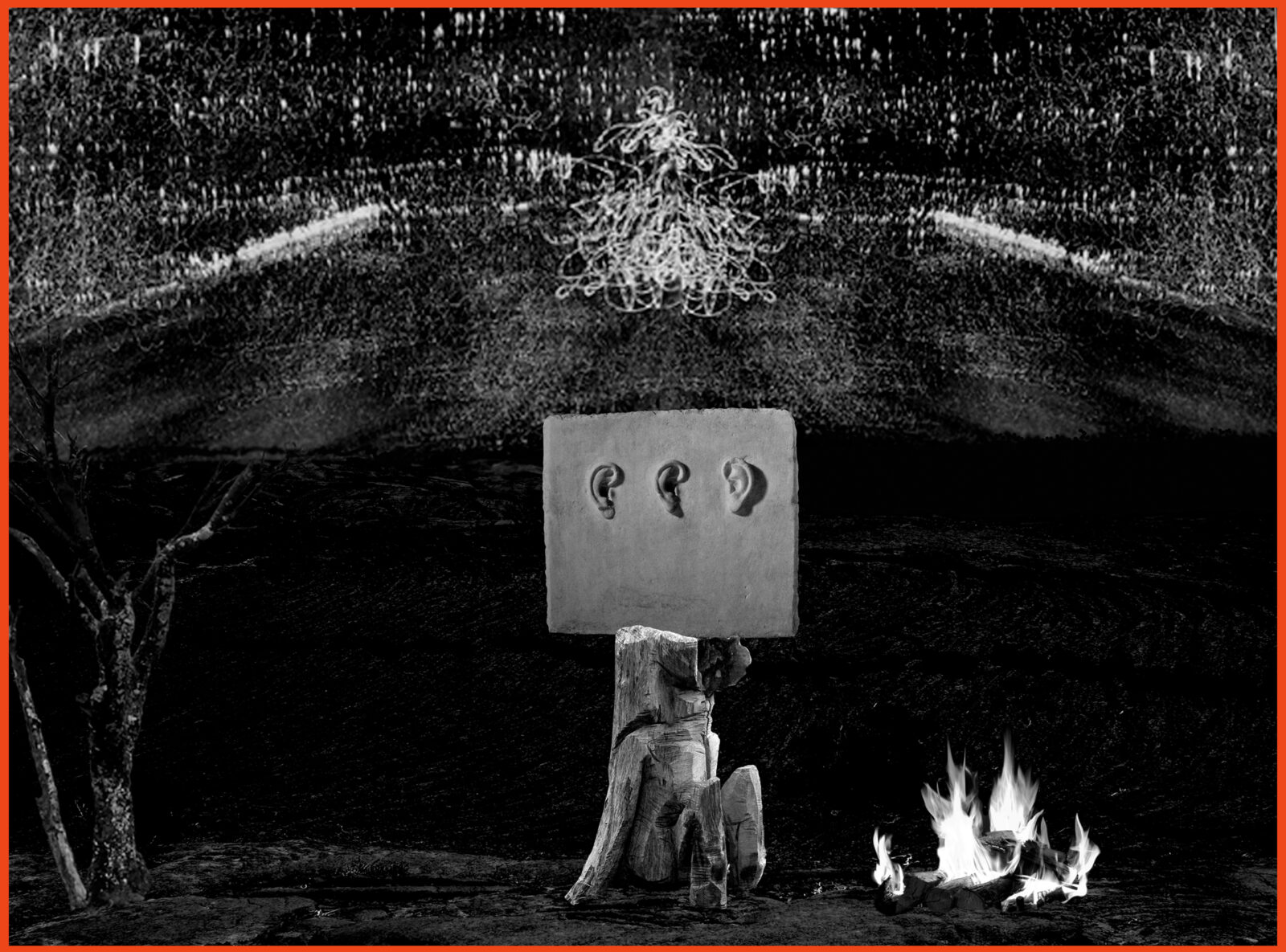 Would you like to talk a bit about your background?
We come from an informal underground / DIY scene in France, that mixes all sorts of practices and influences. A scene that is not that much about genres. More specifically, Mathias, who plays drums, has a free improviser background. His first beloved music is "The great black music", jazz funk African. He practices a lot trying to copy his hero-drummers. Anne is more into graphic arts. She draws, practices collage and makes costumes. Manuel comes more from free noise and electronic scenes. That said, we listen to all sorts of music and play in a great variety of places.
What are some of the artists that influenced you at the beginning of your music career?
Manuel Duval: The Residents, Sonic Youth, Steve Reich, Robert Wyatt. Also, electro-acoustic and free improvised scenes.
Anne Careil: Ghédalia Tazartès, Radikal Satan.
Mathias Pontévia: I met the music of free jazz and free music improvisers, mostly listening to concerts (Michel Doneda, Evan Parker, John Russell, Lê Quan Ninh, Peter Kowald, Barre Phillips). What they did, and are still doing, suggests to me it is possible to work with sounds and life in a particular way, to be an artist.
"Structured melting pot opened to all kinds of influences and sounds"
You're known for your deviant approach to pop music… How would you describe your sound and can you tell us more about the creative process?
Pop music in its structure is a heritage of classical forms (theme variation) or traditional song forms (verse chorus…). Our songs are most of the time structured like that. Let's say they are a structured melting pot opened to all kinds of influences and sounds. We write the music together. It often starts with a simple idea: a sequence, a rhythm, a melody, a texture, a joke… Almost anything could be a pretext. We listen to what the first ideas have to say and follow our personal path. It is important for us to build the sounds we use to play melodies, rhythms and noise. We never let the machines tell us what to play. We love sounds able to "chamane" our brain and body.
Your latest album 'La Consolation Des Violettes' is the first one composed as a trio. Jean Marc Reilla sadly passed away in 2019. Are his ideas present on the latest album?
Of course. He was a very close friend, we played for 8 years with him. Manuel also had a duo called 1000 Bouches with Jean-Marc. At a certain point, in a band, everything is so intricate between its members. We are all influenced by each other and in that way, Jean-Marc will always influence the music we play. He was more into the texture and noise aspect of our music. As it is a very important aspect of music for all of us, we manage to work around that area in a different way.
Can you share some further words on how this double album was recorded?
We recorded the album at Anne and Manuel's place. Manuel runs a studio there and other bands regularly come to record their album with him. Because of Covid, we had a lot of free time. We first recorded a demo of the record. It was intended to be sent to Murailles Music, which is one of the labels that released the record, but also a great booker. They were enthusiastic, and we are lucky to work with them now. Then, we had time to take a step back and think over it. We recorded everything live except for the vocals, we did just after and a few overdubs here and there. But mostly live, which was not the case of the previous album, which was more a work in progress approach. It is also the first time we record the album before experiencing the tracks live.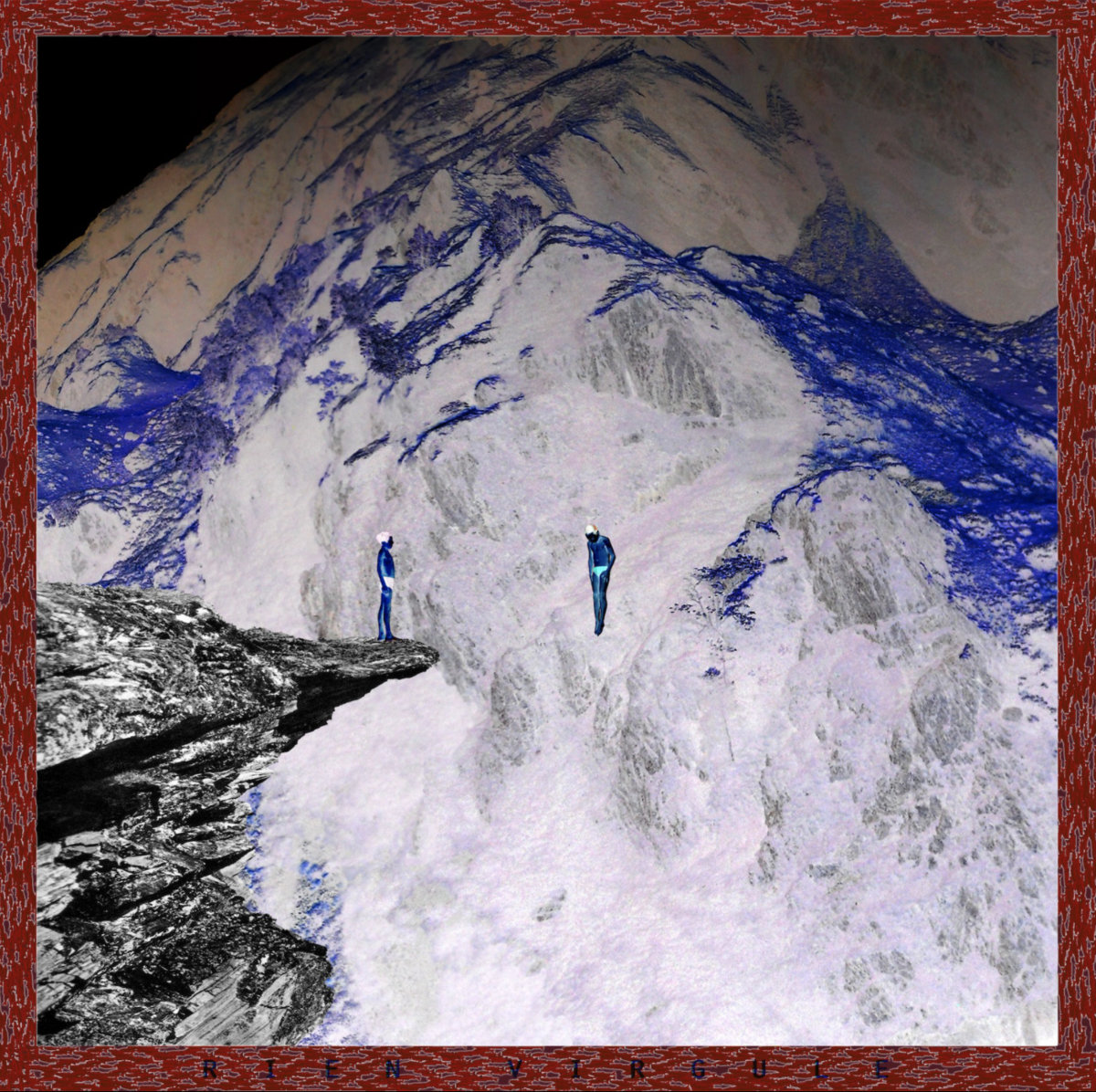 There always seems to be a concept present in your work. Do you agree?
Not really with the concept of concept. We would rather say an identity, but there is no real theoretical reflection at the root of our music. Of course we are aware of music history and theory, we are sponges and listen to all sorts of music. But when it comes to play, we like to forget about all of this and play more with our intuition and body. The rest is latent. Part of our identity may be found in the confidence we have in each other in the working process (searching, trying, discussing, trying again, bringing ideas… ) and in playing during concerts.
"There is always a long improvisation at the heart of our concerts"
How would you compare it to your previous two releases, 'Trente Jours À Grande Échelle' and 'Le Couronnement Des Silex'?
A very important difference is that it is a double LP. We chose this format, because we felt the single vinyl format was too tight and restrictive. That way, we could incorporate improvisations, which was important to us, as it is an approach to music we practice a lot. There is always a long improvisation at the heart of our concerts. Actually, almost half of the tracks of the record (shorter ones) are improvised. Also, our composed tracks are often quite long, in two or three parts. Here, the songs are not constrained by the format. Then, there is the fact that we were three. It made us go into some more minimalistic territories, for some tracks at least. Then, as we said earlier, we recorded all three together, live. Which we also did for the first album, but not the second one.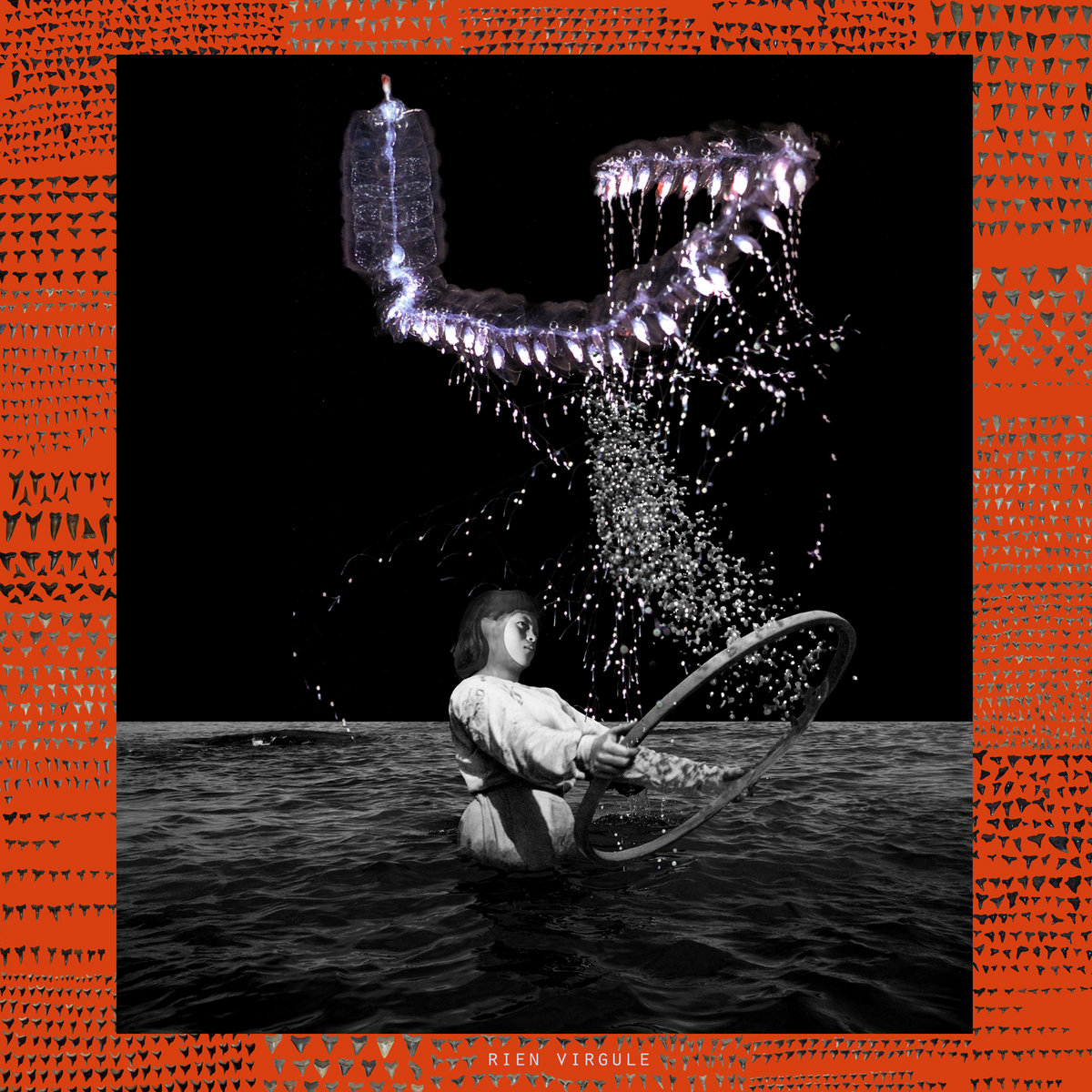 What are some future plans?
The record was just released. I guess we will tour for some time. What a pleasure to reconnect with the feelings of playing live music!
You're all involved in different projects. Can you tell us more about it and do you have any active side-projects going on at this point?
Manuel and Anne also do a show called Pollen & Plancton. Anne did costumes and wrote a story, Manuel wrote the music. There are four dancers on stage. Manuel also plays in a band called France Sauvage for 15 years now. A record will come out next year. He runs the studio at home and the label La république des granges. Mathias plays in the trio Dieu with Heddy Boubaker and Jean-Sébastien Mariage. And he plays with Ian Saboya in Rühland, a duet open to different aspects of their desires, inviting musicians to share that with them (Michel Doneda, Florian Nastorg, Armelle Marcadé…).
Let's end this interview with some of your favourite albums. Have you found something new lately you would like to recommend to our readers?
Manuel: Lately, I really enjoyed listening to Jung an Tagen, Piotr Kurek, Ben Vida, Calhau, Etrusca 3D, Jasmine Guffon… a lot of quite minimalistic electronic music.
As for older favorite influences, I love late 60's pop, like 'An Electric Storm' by White Noise, Napoleon XIV, Joe Meek, or Cromagnon. And of course, the Residents and Robert Wyatt.
Anne: We live together with Manuel and we're fond of the same music. My all time favourite disc is 'Rock Bottom' by Robert Wyatt. I also love Radikal Satan, Fred Frith, Ghédalia Tazartès, Krinator, This Heat, ELG, Brigitte Fontaine & Areski, Suicide, Jakub Orlinski, Big Black, the Ethiopiques, France, Terry Riley, David Thomas/Pere Ubu, the Beastie Boys, Coil, Moondog, Los Iniciados, P.I.L., Radian, Sex Drugs & Rebetiko…
Mathias: Iannis Xenakis – 'Jonchaies'. As loud as possible.
Klemen Breznikar
---
Murailles Music Official Website / Facebook / Instagram / Twitter / Bandcamp / SoundCloud / YouTube
Zamzamrec Official Website / Facebook / Instagram / Bandcamp / YouTube / SoundCloud
Permafrost Facebook / Instagram / Bandcamp / Twitter
La République Des Granges Official Website / Bandcamp