Double Single 'Eclipse' and 'Blunt Force' by AP Tobler
Exclusive premiere of 'Eclipse' and 'Blunt Force' by Annapurna "AP" Tobler, a multi-instrumentalist musician, singer, and songwriter based in San Jose, CA.
---
Often described as a "grunge poet," AP writes music with heavy riffs and complex themes, holding mental health topics as vital influences in their songwriting. AP aims to share their experiences with anxiety and depression by crafting songs rooted in grunge and alternative rock, with hopes that these thematic elements will speak to listeners who are going through similar experiences.
"'Blunt Force' is a blistering alt-rock track about losing someone you love. It was inspired by a close friend leaving me with no explanation, and the pain that I felt after that. 'Eclipse' is a brutally honest song about reliving past trauma. It was inspired by the anxiety and shame I still feel from situations that happened years ago, and the inability to stop these thoughts."
Her experience with anxiety and depression has influenced the music, and 'Eclipse' depicts their experience replaying a past trauma over and over in their head. The deep and aggressive sound of the guitar throughout the song exemplifies that feeling of anxiety weighing down on you, and AP doesn't shy away from that. It doesn't stop there. Taking us back to vinyl, AP provides a B-side to 'Eclipse' called 'Blunt Force', an equally powerful and weighty song. 'Blunt Force' takes on the betrayal of a toxic relationship that one doesn't truly realize it's over. The guitar solo near the end musically describes AP's own frustration and anger over their own situation. "'Blunt Force' was written about the loss of a close friend," AP shares. "I had a best friend a while back and we were inseparable, but suddenly one day they told me we couldn't be friends anymore. They never explained why and it was incredibly painful and confusing. In the song I discuss the anger and confusion I went through following this."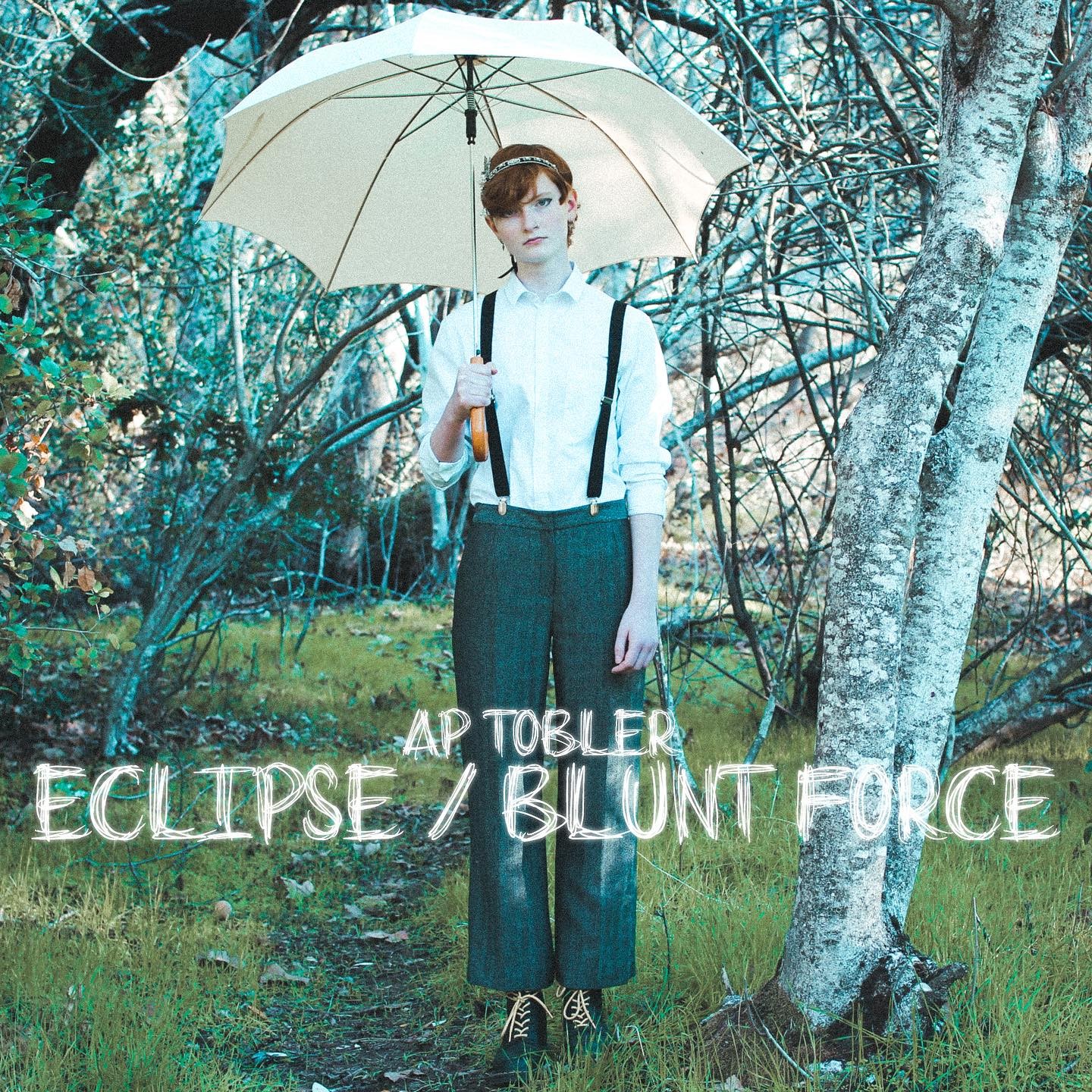 AP began writing and recording original music in 2018, and has released 5 singles and an EP. They draw heavy influence from the 90's grunge, alternative, and punk scenes in their work, citing Nirvana, Green Day, and Weezer as significant influences. Their versatility as a multi-instrumentalist has allowed them to compose and perform all tracks for their songs.
---
AP Tobler Official Website / Facebook / Instagram / Twitter / YouTube / Spotify / Apple Music / Bandcamp / Soundcloud