Wadada Leo Smith | Interview | "Composing and performing is vastly different than improvisation"
Trumpeter, multi-instrumentalist and composer Wadada Leo Smith is one of the most boldly original and influential artists of his time.
---
Transcending the bounds of genre or idiom, he distinctly defines his music, tirelessly inventive in both sound and approach, as "Creative Music." For the last five decades, Smith has been a member of the legendary AACM collective, pivotal in its wide-open perspectives on music and art in general. He has carried those all-embracing concepts into his own work, expanding upon them in myriad ways.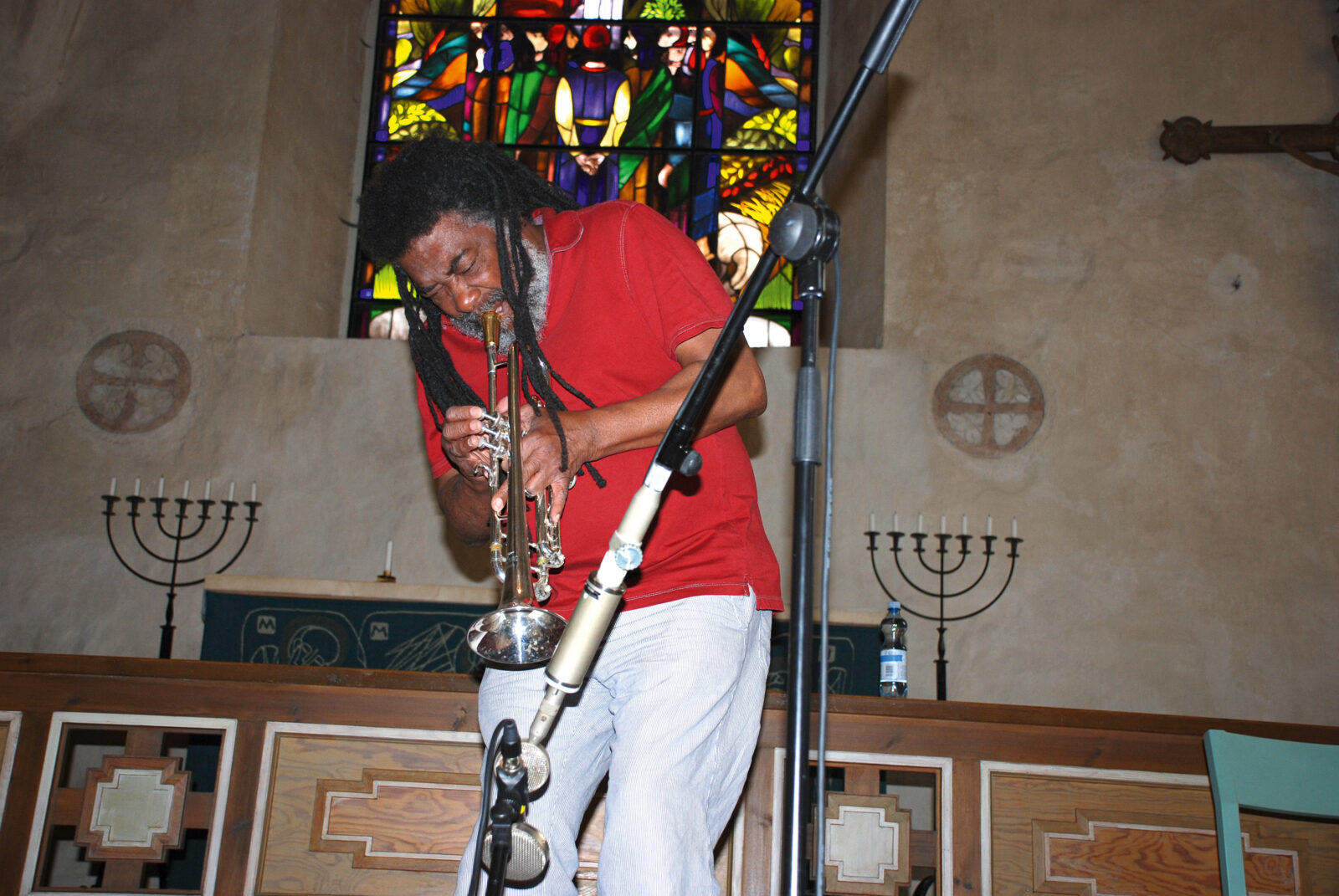 "Composing and performing is vastly different than improvisation"
Thanks for taking your time. How are you coping with the pandemic as an active musician?
Wadada Leo Smith: I'm coping pretty well, unfortunately we have nearly a million people who have died in this country from Covid, and around the planet lots of people have died, so that's the big stretch on all of us, and I'm wishing politicians would do real jobs and stop doing safe jobs. The second is that during the first two months of the shutdown in 2020 I noticed a remarkable thing happened: The earth began to live again, water became pure, berries that people hadn't seen for a long time began to pop up, and everything began to revitalize itself again, and that was happiness for me. I've always said the human being is the greatest threat to earth, and the pandemic has showed us that this is true, because when we came back, everything began to go back to how it was the way before.
Artists and labels will have to adapt to the new changes. What are your predictions for the music industry? How do you think the music industry will adapt to it?
Well, I don't care about the music industry, I've never been part of it, and it is an industry that has never had a history of dealing with creativity, so I don't really care about the industry. It can die off completely!
'Delta Blues' is part of CSO Sessions Episode 21: Cult of Electromagnetic Connectivity. Would you like to share a few details about it and how long it took to get everything in order?
'Delta Blues' is a short piece, about six minutes and seven minutes long. It's for five instruments: violin, flute, clarinet, piano and cello. I probably wrote the piece in a couple of months, without too much time being put in, but the work is a concentrated piece. That's why it is so short, it has multiple layers of material moving across itself, so it took a while to get it into a score and to detail it in such a way that it had the possibility of making an impact and having the sound I thought it should.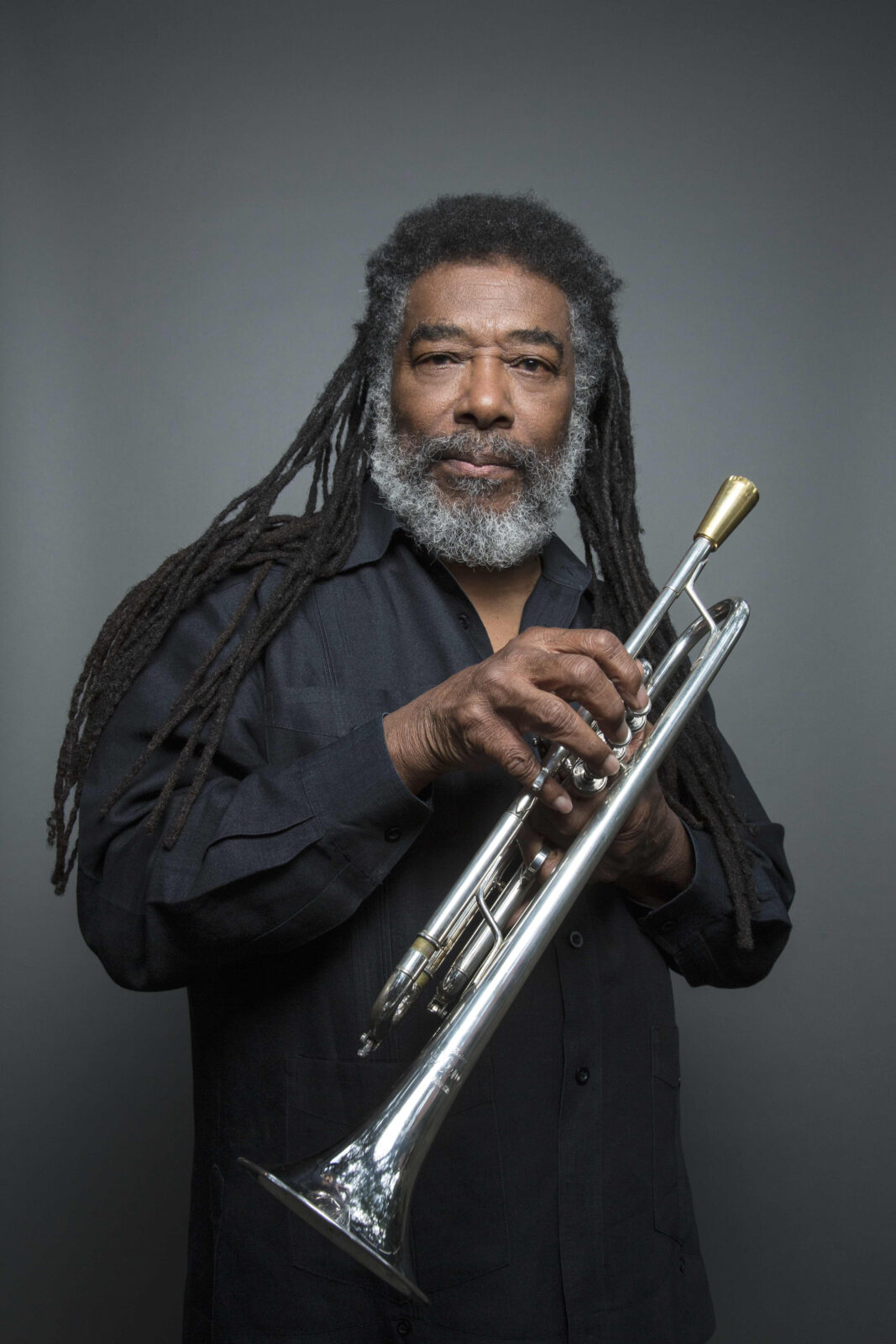 Let's start from the beginning. It all started with the drums for you. Why did you change your mind?
I never got the drums! When I was in school and wanted to play an instrument. I intended to play them but I never got the drums, when I got to the door the drums were gone and I only got the mellophone, and I had mellophone for a month or two before the teacher changed me to the trumpet. Was trumpet my choice? No, but it was the right instrument.
Was there a certain moment in your career when you heard something and thought, "this is it"?
I started to play for people when I was 13 years old, and I started playing in bands when I was 13, and I knew right away that I would be involved in music because I started composing at the same time. My first piece was for three trumpet players: myself and two of my friends, Cleo Hall and Sammy T. Scott. I think that would be the time when I realized I wanted to be an artist. I started researching composers and performers at the library. In that library that we had, limited as it was, I found a number of people that were important both in the European and the American tradition.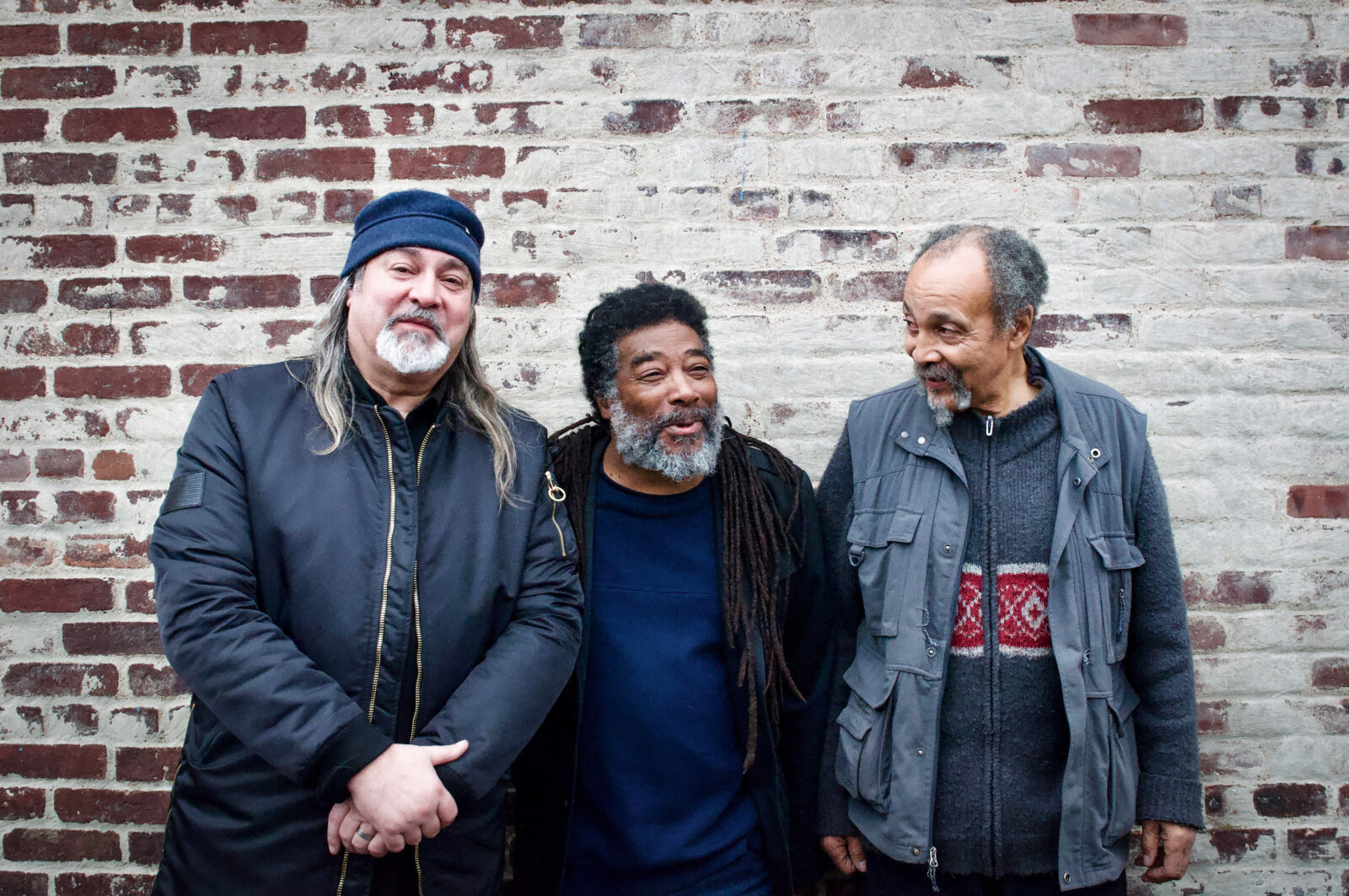 What would be some of the early influences?
My teacher was Henderson Howard who played the trumpet. Looking across the pantheon of trumpet players, Louis Armstrong was the first person I saw on television and he became an influence and just before my 13th birthday I bought recordings by Billie Holiday, Count Basie, Duke Ellington, Michel LeGrand (because on his recording he had Miles Davis), John Coltrane, Art Farmer and a bunch of players. At the same time, I bought the book "Meditations" by Marcus Aurelius, because it was part of a book club, and so that was another one of my early influences.
How do you usually approach music making?
Through inspiration.
"All the projects I've worked on all offer something very different"
It's absolutely impossible to cover your discography. Would it be possible for you to choose a few collaborations that still warm your heart?
Well, I like to use the term "project" more than "collaboration." A project often means that it's something you want to put together as a work of art that will express a certain idea or philosophy, whether it be a smaller or larger ensemble. For every project it's not so much a like or dislike, but it's what came out of it, because it is purposefully directed towards a particular concept of ideas or spirituality. I really have enjoyed all of them. All the projects I've worked on all offer something very different.
You had a lot of experience with being a sideman. How do you enjoy the role of being the bandleader? Do you think it's necessary to start as a sideman to gain knowledge?
Well, the idea of a "sideman" is really a different philosophy from mine. I have played often in other ensembles with my colleagues, but the whole "sideman" thing is not a terminology that I accept.
What are some of the most important players that influenced your own style and what in particular did they employ in their playing that you liked?
I don't have a style. But in terms of influences, the field is vast. I liked John Lewis and the Modern Jazz Quartet, I learned an awful lot from them. Duke Ellington, Count Basie, John Coltrane, Miles Davis, Billie Holiday, Ethel Waters, Sarah Vaughan, Abbey Lincoln, Anthony Braxton, Carla Bley, and nearly every musician out there.
Would you mind elaborate on the concept of improvisation / composition / Create?
Composing and performing is vastly different than improvisation as we see it today. In composing, you get the inspiration that comes to you as you construct the page. That inspiration comes throughout the process, even if it takes five years or 27 or 37 years to complete it. It comes off and on throughout that process. In a performance the same thing happens. The difference is that in performance you're allowing those moments of inspiration to come directly through. Improvisation and free improvisation, as we've come to know it, is largely a community activity where each player vies to take a leadership role. And often it is difficult to determine when a true ending would come. I make this observation not as a criticism, but a way of thinking about what takes place in the process. But you can't take my word for it, because I'm not an improviser!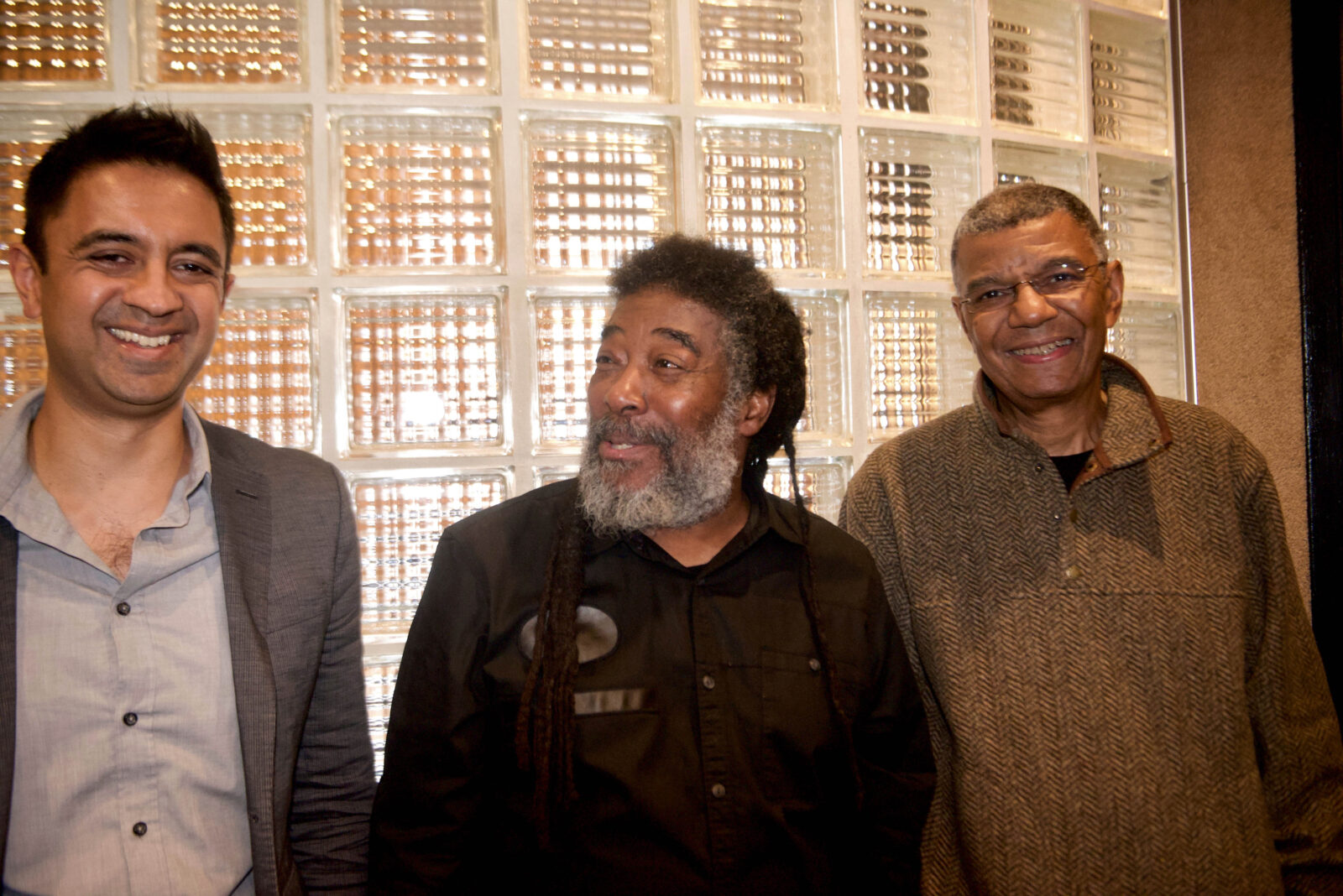 You're also actively writing books. Can you share a few details about that?
I'm working on a lot of books. A fellow named Marcello Lorraiin from Italy is completing a book on me. And a young man in the Midwest, Matt Sumera, we're writing a book together through interviews. There are others, but those two are on the way. I've also been doing my memoir, which is not in prose but in poetry.
What about the release of 'Trumpet'?
The best example of my releases celebrating my 80th birthday is the music and the extensive notes that I have supplied with them. I don't think I can summarize the intent that went into those works in a single sentence.
One of my favourite releases is 'Ten Freedom Summers'. Can you share some further details on how it was recorded?
It's a work that stretches over 27 years. And in the last five years a majority of the works were written. It was a collection of 26 compositions for quintet, and chamber orchestra. It consists of three collections, and the music is played over three days, three performances, and the total time and the completion of the music in performance is 6 ½ to 7 hours of music. All three have been played in three days and in 2017 I did a Southern tour of Austin, Houston, New Orleans, and Tuscaloosa, and that was a collection where they were all played over four days, and each day I added new music to the performance. So, from the 26 pieces it ends up being a 30-piece performance over four days. And that is documented on video and audio.
Looking back, who influenced your playing the most and did influences change during the years?
I have no idea!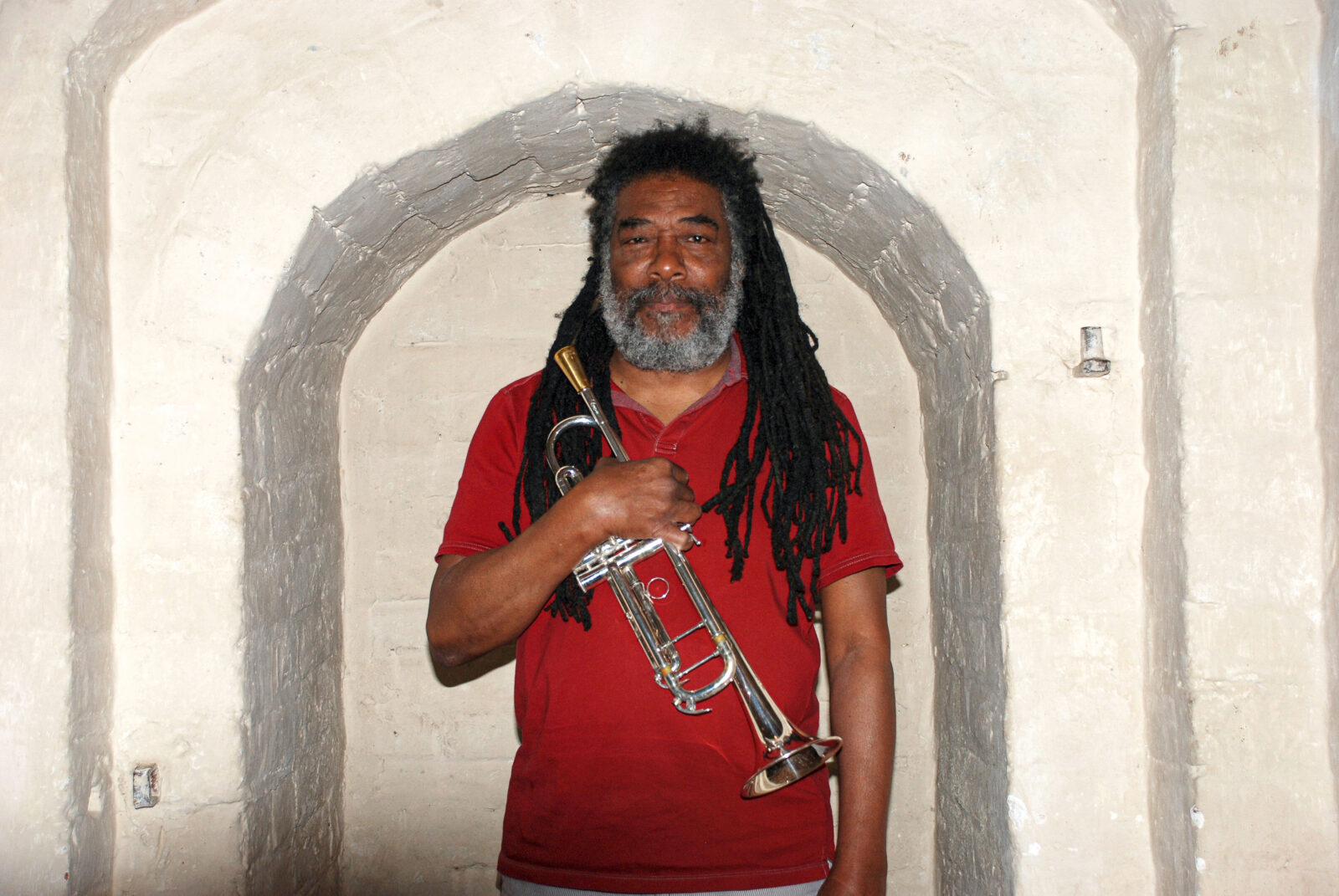 Your finest moment in jazz?
That is yet to be determined!
Klemen Breznikar
---
Headline photo: Dominik Huber
Wadada Leo Smith Official Website