Circle Jerks' Zander Schloss Announces Debut Album | Interview | "You have to be a daredevil of life"
Longtime Circle Jerks bassist Zander Schloss is starting a new chapter in his musical career with the release of his first solo recording, 'Song About Songs', from Blind Owl Records (out February 2022).
---
Zander Schloss has been writing and performing music for over 30 years. He has worked with the Circle Jerks, Weirdos, Sean & Zander, and the legendary Joe Strummer, to name a few. After many years in a collaborative role, he is now presenting his long cultivated solo works to the public.
As Schloss sees it, the title track of 'Song About Songs' typifies the overall approach on this intensely moving solo bow: "I've asked myself many times, who are you, Zander, and what do you want to do? These songs were written for my own therapy. I hope that this music would help people transcend their own sadness through the power of music and into a healing place. I have a huge amount of reverence for music and its healing powers. I obviously have songs that have saved my life."
"This is my polar opposite version of punk rock. Punk rock is volume and anger and speed. I wanted to do space and vulnerability and excruciating, almost subconscious emotions, things that I feel so deeply that I would never say them out loud."
Schloss will also be touring with the Circle Jerks for their 40th anniversary tour which kicks off in October and continues into 2022.
"If you want to make it as an artist, you have to be a daredevil of life"
It's really nice to have you. Tell us, what's the story behind making 'Song About Songs'? How did you transcend your past in punk with the music you're creating today?
Zander Schloss: Hey Klemen! Nice to meet you too. I would love to share my story with you. Obviously, it's been a longtime coming. I don't think I did transcend my past in punk in the making of my first solo album 'Song About Songs'. Instead, I tried to transmute all the anger and intensity of punk rock into the deeper, more core feelings I had underneath, utilizing everything I've felt and experienced as a resource to get to the heart of more complex emotions. That being said, I think taking this approach was actually sort of punk because the rebellious part of me did the polar opposite of what I'm known for by playing and singing as softly and slowly as I could. I wanted to make something beautiful and emotional. There are so many parts to who I am, punk being only one of them. My long, diverse and sometimes difficult life, including the strife and trials that I experienced as someone who's played music professionally my whole career, informed everything on this album. It all adds up to it being therapeutic for me and hopefully believable and relatable to the listener.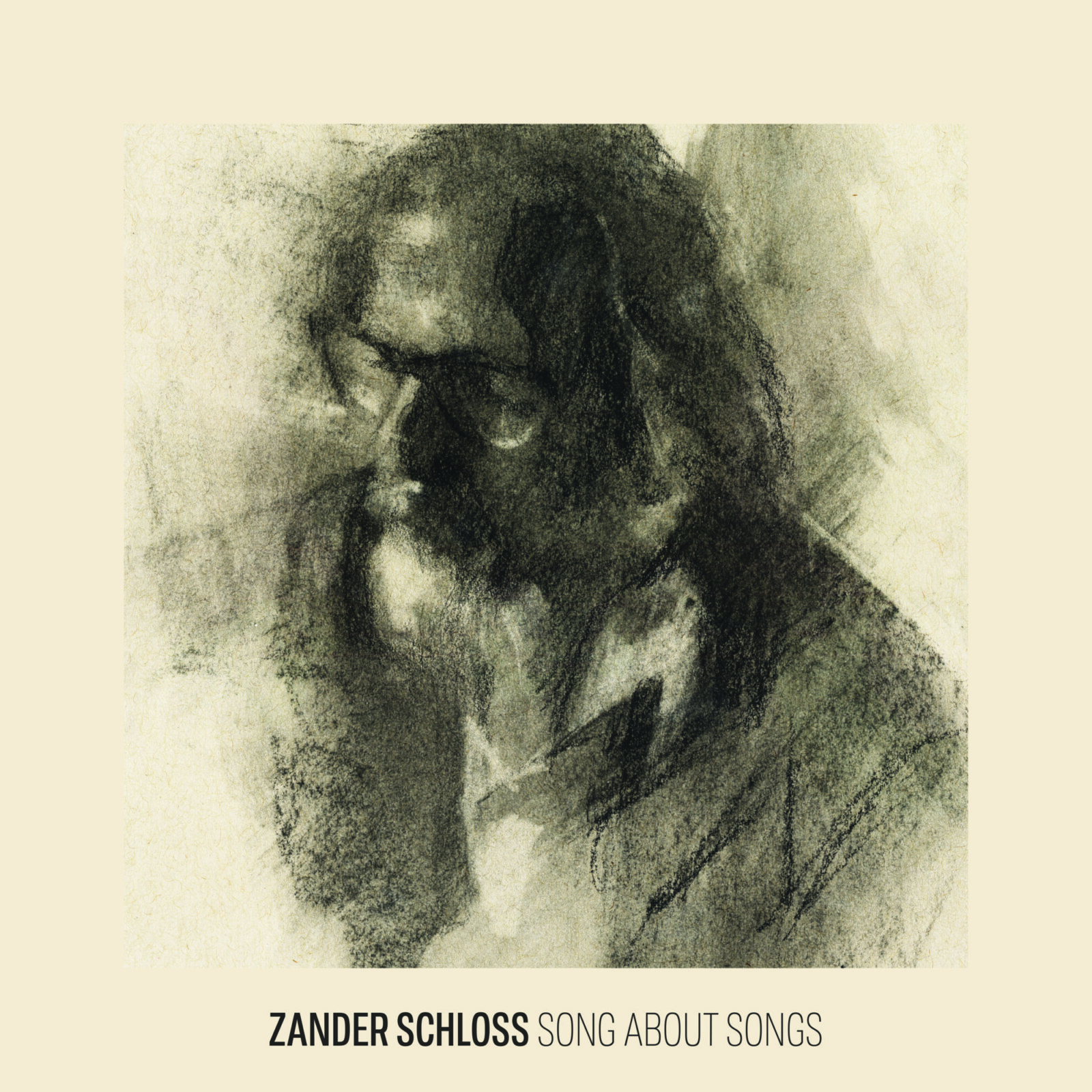 You've been in the music business for many years. This is kind of like a new chapter in your life… releasing your first solo album. What is your creative process like when it comes to solo work?
Yes, I have been in the music industry quite a long time and have explored many different genres along the way. I've played bass in the Circle Jerks and Weirdos and was musical director and lead guitarist for Joe Strummer after the Clash broke up, plus all my film soundtrack work and many other bands. Those are all things that I'm known for. I'd done just about everything, but the one thing I hadn't done was doing something completely on my own. So I figured it was about time that I did. I have loved collaborating with other people and being a side man but I believe it is time to show who I am as an individual. My creative motivation in writing the music was to make sure that the bones of the song were strong and that it would come off with just one guitar. More technically, in utilizing my right hand more, I could fingerpick melody and bass simultaneously while outlining the chord progression, creating an autonomous sound. That way if I had to perform them by myself they would still hold up. In writing the lyrics, I tried to only say what was true and necessary. If it wasn't true, it didn't belong in the song, and that's how I approached the editing process. I wanted the lyrics to be personal and transparent. I figured that if I approached it that way I would have a much greater chance of people really relating to them. Sometimes people don't wanna say these more painful things out loud. I've always said that if you want to make it as an artist, you have to be a daredevil of life, and though it might not initially seem like being so openly sensitive is doing that, but for me, I wanted to the risk to bare my heart because that's the opposite of what people expected of me and something that genuinely pushed me as an artist and human being. See, I am bringing punk into this music, and I dare anyone to call me a pussy for doing it.
The songs have a very intimate side to it. That's something completely different from what we're used to when listening to your playing with legendary bands like Circle Jerks. Was that something you were missing for not being able to express during your career?
Well, yeah. Circle Jerks is all about speed, volume and anger. It's easy to be a tough guy when you get all that going on, but I feel a lot tougher doing what I'm doing on my own because it's soft and slow and it leaves me open to attack because I'm being vulnerable. It's much harder going out on a small stage in front of an intimate crowd, just you and your guitar playing quietly and singing about stuff that most people only tell their therapist.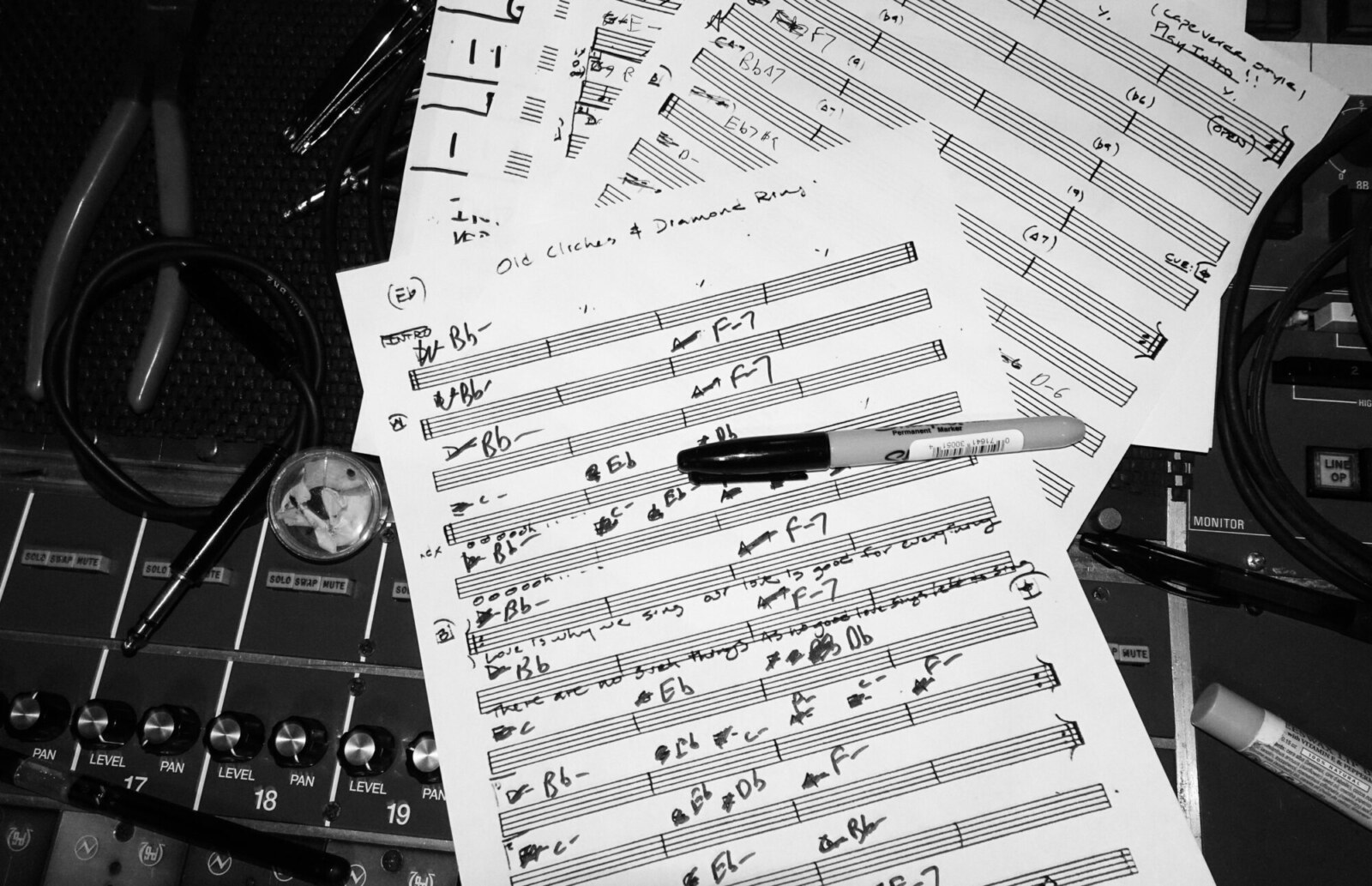 "I like to try to go back further than the American songbook for inspiration"
As a young boy growing up in St. Louis you were exposed to music of Bob Dylan and the likes. Would you like to tell us about those early years, … What are some of the most important musicians that influenced your own style and what in particular did they employ in their playing that you liked?
As the youngest of four kids, I was exposed to my older brother and two older sisters' record collections. My sisters were into all the Motown stuff like Marvin Gaye, the O.J's, the Supremes and the Temptations and my older brother liked all the rock stuff of that time like the Stones, Beatles and The Who. Bob Dylan was the first guy that I found on my own. I loved that he was a poet and he had a direct channel to the listener. Just one guy singing and playing his guitar. It was refreshing to me. It sounded like he was right there in the room singing and playing just for me. I was also into Doc Watson back then, and I was an aspiring flat picker in a Bluegrass kinda way. I like muscular Acoustic guitarists. Love the Delta Blues guys like Leadbelly and Big Bill Broonzy for that same singular, direct sound. I later got into Bert Jansch and Nick Drake who are into the English, Scottish Folk/Medieval fingerpicking thing. Personally, I employ a finger style because it's more ancient sounding and orchestral. I like to try to go back further than the American songbook for inspiration. I often play in DADGAD tuning for that reason too.
I read that you also enjoyed Leonard Cohen, Neil Young and later on, when you moved to California, you got at first into heavier rock – and at the end of high school you moved in with your jazz teacher… So jazz is also an important part in your life?
Yeah, like any teenager who picked up an electric guitar back then, I wanted to be a gunslinger and a guitar hero like Jimmy Page, Eric Clapton, and Jimi Hendrix. As I progressed in my passion for all things guitar, it occurred to me that I wanted to be a professional. I had to get into the headiest type of playing I could, which for me at the time was jazz: Chord extensions, inversions, circle of fifths, reading and transcribing music charts… It was all disciplined and brainy. This all got me ready to jump into the competitive stream because I was confident in my knowledge of the fretboard and a quicker study for studio sessions and auditions. I was also in a couple of funk bands when I moved to LA to get good at counterpoint and feel/grooves. Not to mention my love for all things Latin and Classical for more flowing rhythm and knowledge of orchestration and arrangement.
Where was the album recorded and what can you tell us about the recording process which was probably completely different from what you usually do with a punk band in a studio?
The album was recorded at Sargent Recorders in classic FilipinoTown Los Ángeles. Produced by Gus Seyffert. Gus also played Bass on the record and is considered to be one of the best living Bassists in the world right now. This process required me to really be on point as a singer and guitarist because we all played live to two inch tape simultaneously: me singing and playing in the booth with drums and keyboards in their respective rooms and Gus pushing the record button, while producing and playing in the control room. We would run the tune once, record it, and pick the best of two takes. No nonsense. Sometimes we'd even record the rehearsal and that would become the master track. We did nine tunes in 4 days and then did minimal overdubs and mixed to 1/2 inch tape for two more days. It's about as real as you can get. No punch-ins, edits or auto tuning. Suffice to say, all my training came in handy over the course of those six days. I was a little bit worried working with such great musicians so quickly, but I guess you could say I pulled it off. This was all done with the intent of completely limiting our options and saving time. In the end, I'm happy with how it turned out because the process made it sound like a classic, performance-based album.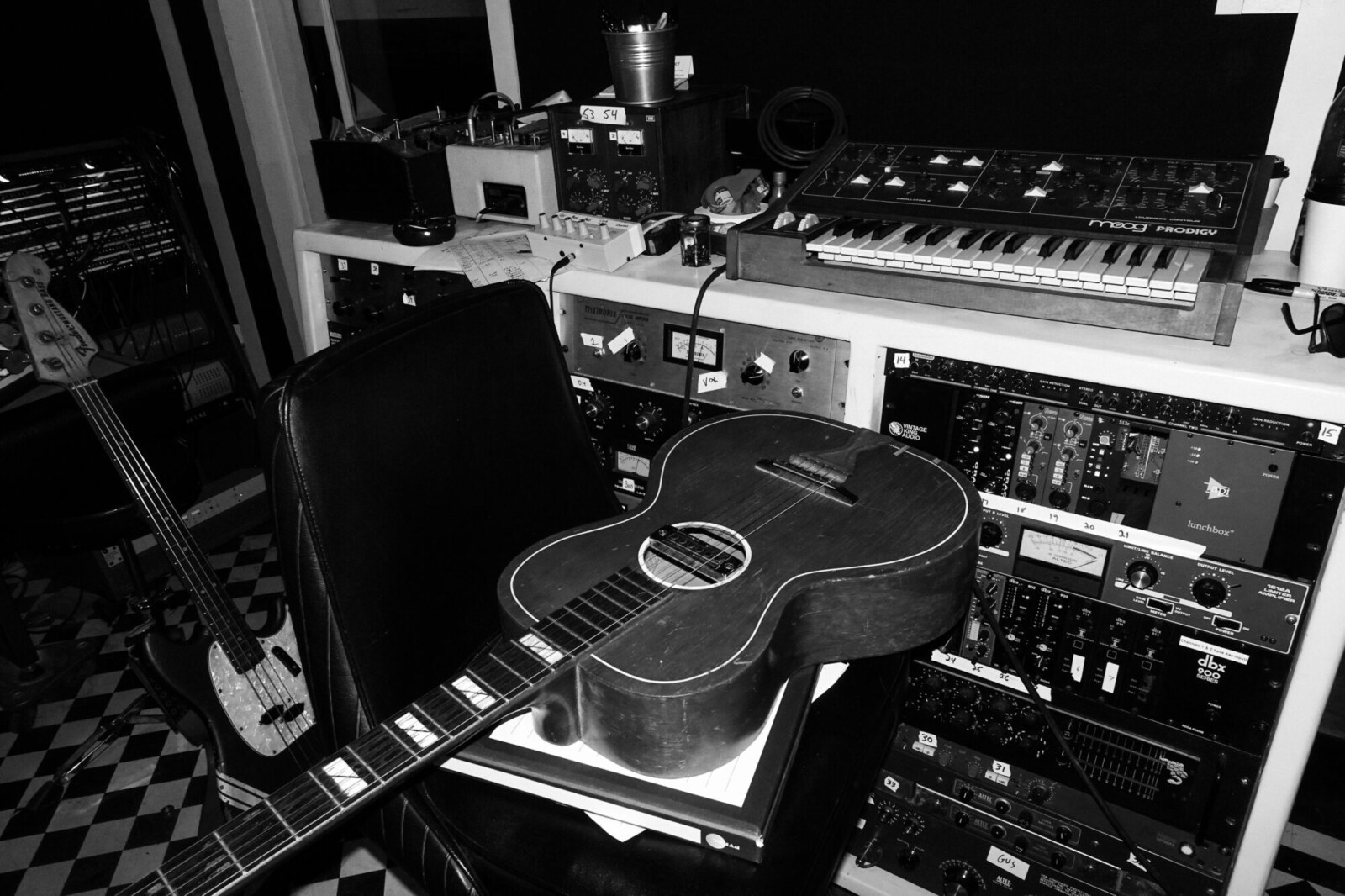 Was there a particular mood you were trying to capture? A story you were trying to tell?
Yes, I wanted the mood to correspond honestly with whatever feeling I was setting out to portray in each song. Overall, I wanted it to be spacious, transparent, and hopefully in the end, a healing and transcendent listen. I guess if there was a story I was trying to tell, it would be the story of who I really am… Setting the record straight for anyone who may be interested. Maybe I'm also trying to say that all that tough posturing that people in the world are doing isn't really working anymore. Seems like the toughest people are actually the most scared, and the people that are admitting that they are frightened and confused are really the brave ones.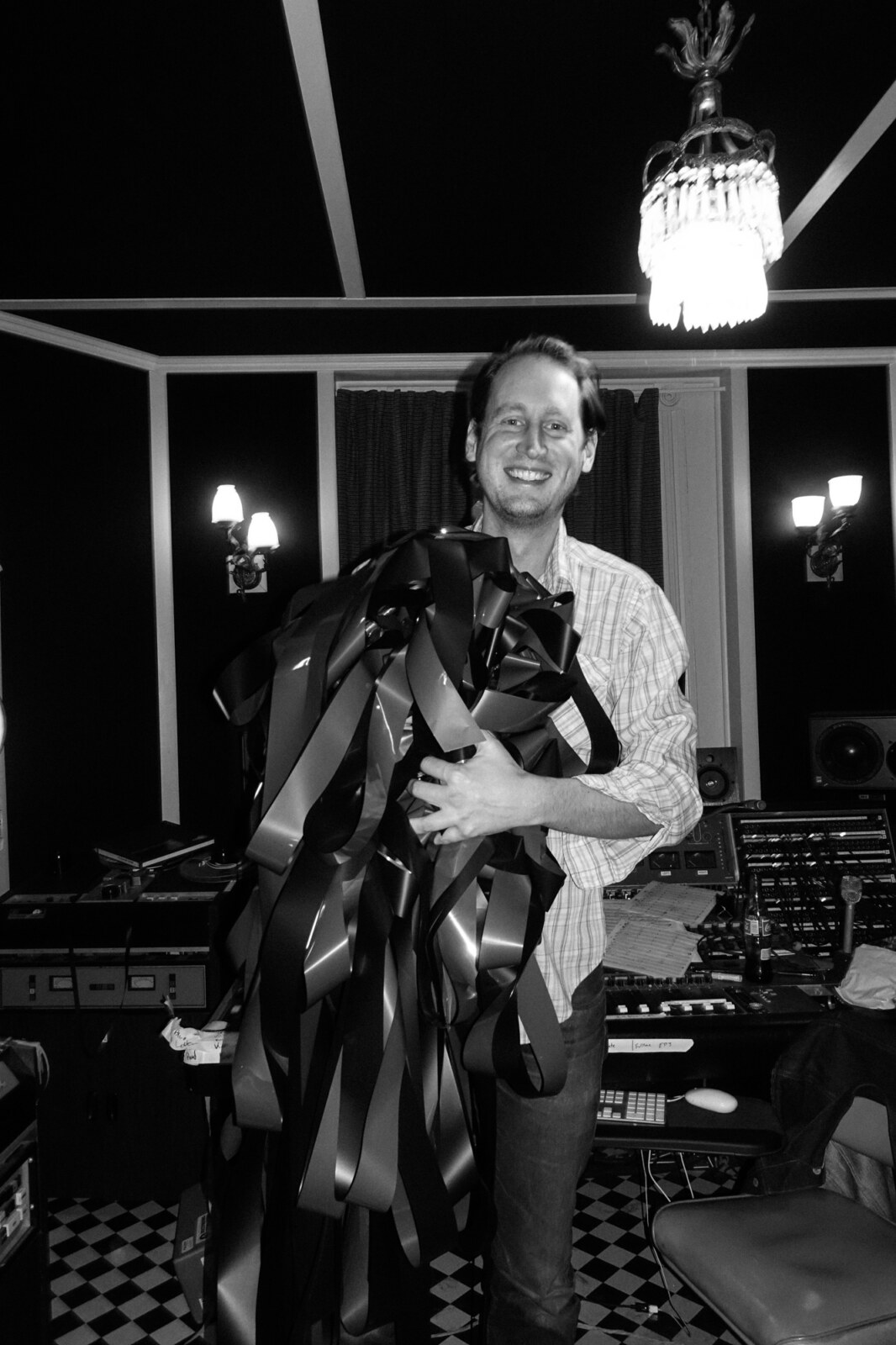 I hope you don't mind if we also talk about Circle Jerks? You'll be touring with them for the 40th anniversary tour which kicks off in October and continues into 2022. Are you excited to be back on stage in these difficult times for live music?
I'm very excited! It's an exhilarating type of music to play. Very physical and demanding with an emphasis on directing powerful energy to the audience who, like me, probably needs to blow off a little steam at this point in time. It's been a tough couple of years and I'd be lying if I said I'm not fed up and ready to get out there and kick some ass musically. We were ready in 2020 and then Covid shut down live shows for everyone. Plus, we had been disbanded for over ten years before that so the anticipation for our return is pretty great. Hopefully everything will go as planned for us this year and everyone will have an exciting yet safely fun experience.
Back in the Eighties you were appearing in films like Repo Man. How did you get involved with films?
I always wanted to be a film composer. I never had any aspirations to become an actor. I hung around UCLA film school when I first in LA and tried to do music for student films. I figured that some of these students would eventually graduate and become feature film directors. That's precisely what happened. I met Alex Cox and became friends with him. He wanted to use some music from my band at that time, the Juicy Bananas, for his first feature Repo Man. I guess I must have been an inspiration for the character that I eventually played in the movie because I was a pretty nerdy young guy hanging out with Alex while he was writing the script. I gotta say, it wasn't that far of a leap for me to play Kevin the Nerd. I'm happy I did a good job because Alex continued to use me as an actor and musical contributor in all of his films. Plus, I met a lot of great people including Joe Strummer and the Circle Jerks who I would eventually play with.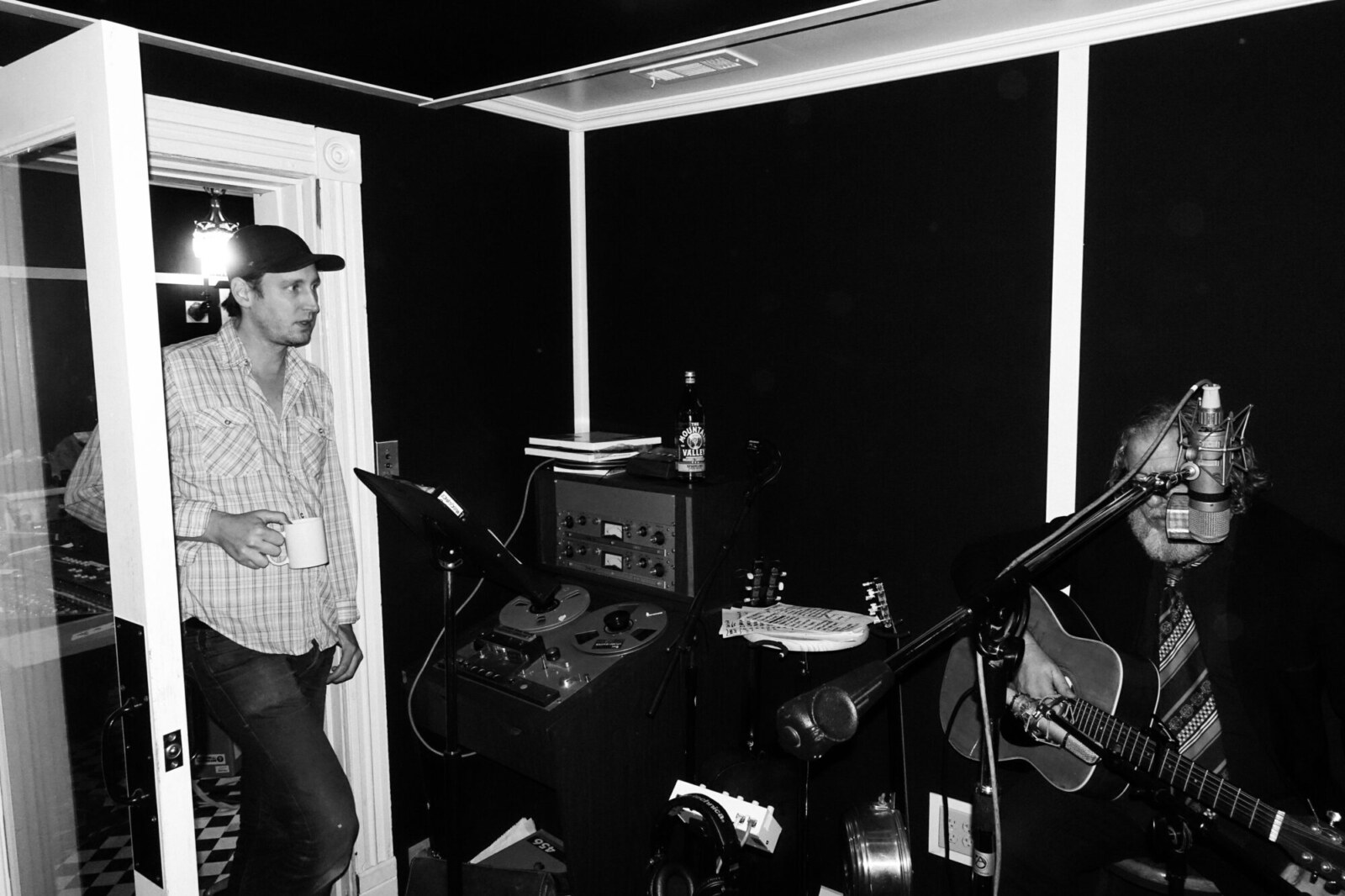 "Circle Jerks are looking for a bass player"
And what led you to join Circle Jerks?
I was broke and I needed a job… Ha! Actually, it's a lot more complicated. I was working a series of dead end jobs like slinging tacos and working as a popcorn boy at the Chinese Theater in Hollywood, not unlike Kevin the Nerd. I decided I was gonna quit working all those go nowhere gigs and hold out for a career as a professional musician. Actually, I got fired from every straight job I ever had. Anyway, I moved into an office building on Hollywood Blvd for $100 a month and lived in a ten by ten office space with no bathroom, phone, kitchen, tv, et cetera. Nothing but a brick wall outside of my second story window, my guitars, and a bedroll that I used to hide during the day to look at while I was working. I know this is gonna sound unreal but it's true; I walked outside one day and a car pulled up with a couple of people I knew in it and they said, "Circle Jerks are looking for a bass player," and I said, "Why are you telling me this, I'm a guitar player." And they said, "'Cause it looks like you could really use a job!" So here again is how my training paid off. They said I should learn three songs and come in and audition. I said "Three songs??, I'll learn all three records!!" And so I did and beat out fifty other guys for the job.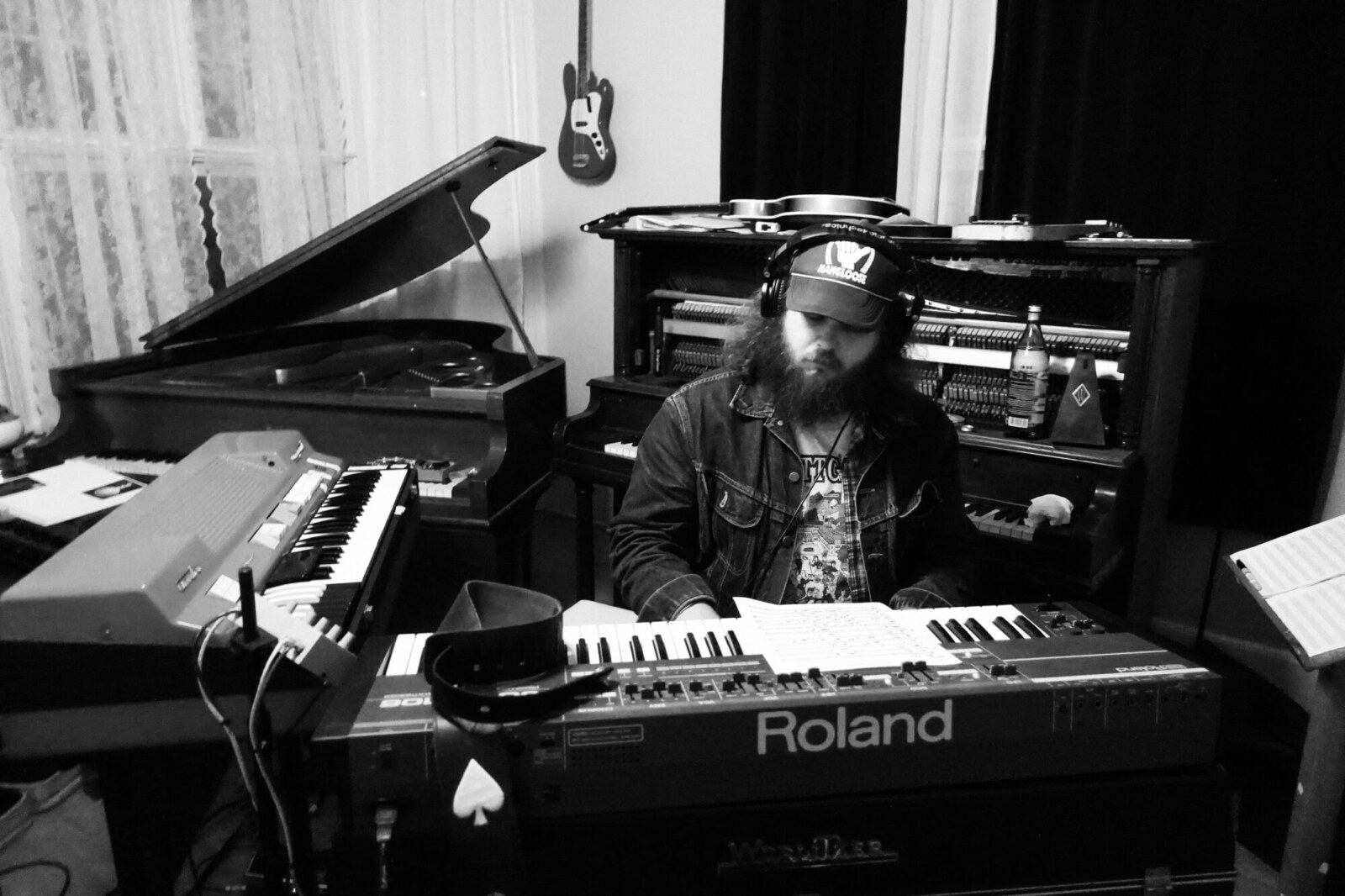 I gotta ask, what would be the craziest story that happened in the band?
The craziest story? Man, I played in a hardcore punk band for over thirty five years! There are way too many crazy stories to mention. Lots of violence, sex, drugs, and near fatal accidents. It'll all come out in my memoirs once I reach the part of my story that is triumphant enough to provide a good ending to all the horrors and near misses that I have endured. Buy my book in 2031. Ha!
"Zander, I'm coming to LA! If you're watching this right now, get ready"
There also must be an interesting story behind your work with legendary Joe Strummer?
The most interesting thing about working with Joe Strummer to me doesn't come in the form of a story or something that happened during my time with him. It has more to do with Joe as a person and the way that he conducted himself on a daily basis. I'm sure you've heard this before but he was an incredibly approachable and down to earth guy. He was super curious about and available to all of his fans and anyone that he met in the street—a real gentleman. He always approached playing live music like a fighter and gave it everything he had. I greatly admired him. I learned a lot about having gratitude for the people that support your music and come to your shows and just humanity in general from him. He's on the plaques with the greats for a lot more than his brilliant songwriting. Ask anyone who ever had an encounter with him. I was made to feel like family by him and his generosity was expressed in all ways creative, friendship wise, et cetera. He treated me with respect and like an equal and a peer. That was the way he was with people. I did enjoy this one time that he was interviewing on MTV, talking about coming to LA to make his first solo album which would be 'Earthquake Weather' and as I was watching TV, he looked right into the camera and said "Zander, I'm coming to LA! If you're watching this right now, get ready". That was so surreal.
Let's end this interview with some of your favourite albums. Have you found something new lately you would like to recommend to our readers?
I'm sorry Klemen, there are way too many great albums to mention. Not to be disrespectful but I'm sure we all know what they are. My reverence for the power of music is all encompassing. I'd like to keep a little mystery and allow people to figure out my influences by listening to my new album when it comes out in spring 2022. I've honestly never liked that question because it reveals too much of the magic trick. I also haven't heard anything lately that I could recommend because I've had my head in my work and don't want to necessarily be informed by anything that's currently going on. I mostly listen to the local classical radio station and sometimes talk radio lately. I also like to watch a lot of TV. Ha!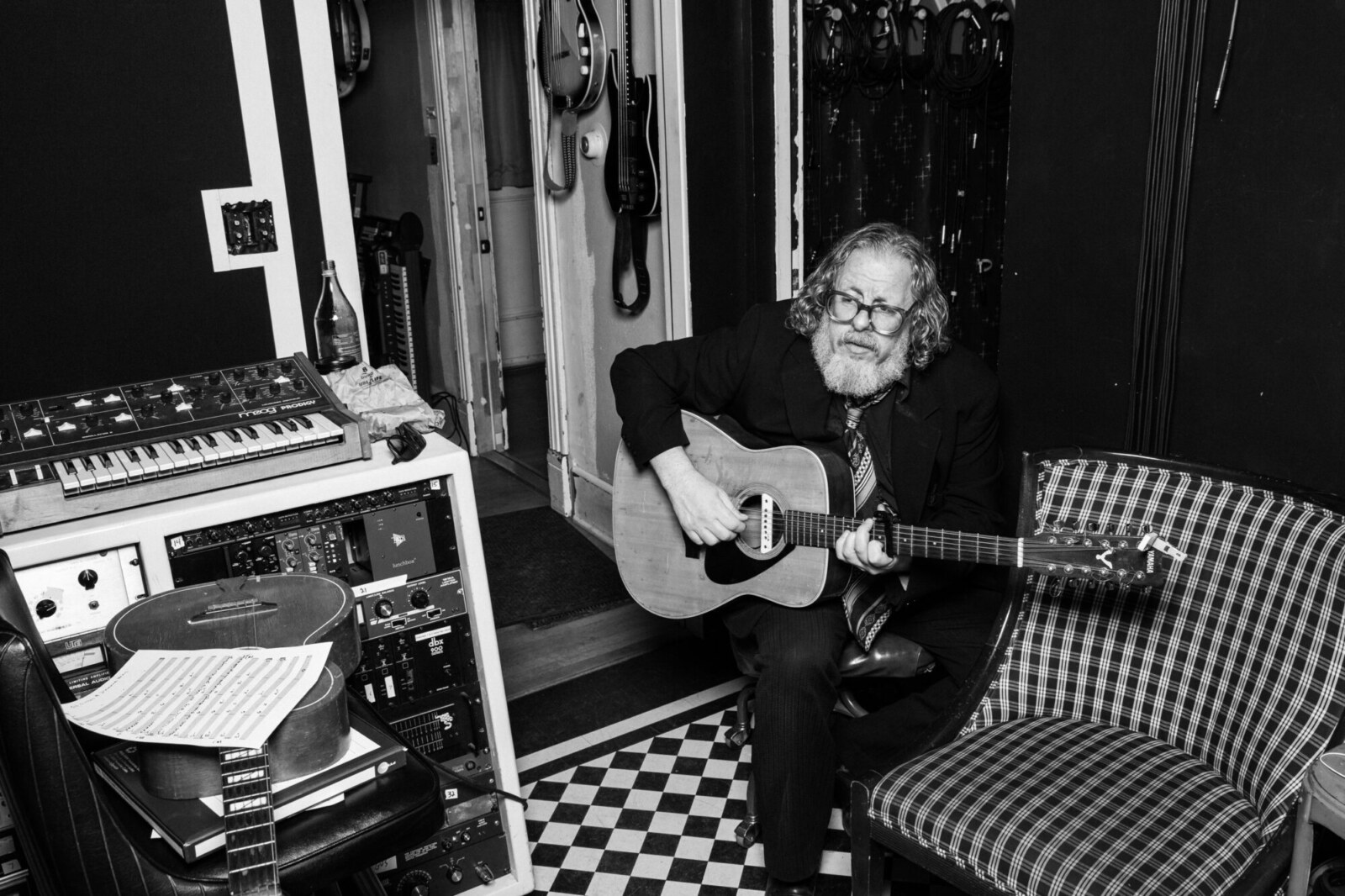 Thank you. Last word is yours.
Love.
Klemen Breznikar
---
Headline photo: Photo by Geoff Moore
Zander Schloss Facebook / Instagram / Twitter / Bandcamp / YouTube
Circle Jerks Official Website / Facebook / Instagram / Twitter / Bandcamp / Spotify / Apple Music
Blind Owl Records Official Website / Facebook / Instagram / Twitter / SoundCloud