Ìxtahuele | Interview | Eden Ahbez's 'Dharmaland' arranged and performed by Ixtahuele
Coming from a variety of musical backgrounds, Ìxtahuele strive to combine an immersive, research-like approach with their collective experience in jazz, pop, surf, classical, Latin and world music to create authentic, exciting, and innovative world-class exotica.
---
The aim of the group is to provide the perfect soundtrack to bring your mind's eye on a time-traveling, round-the-world trip. Ìxtahuele try to push the limits of where they can take you, to faraway exotic islands, lost lands, and ancient cities – bringing back the Ottoman Empire, Port Royal, or even the mythical continent of Mu.
Eden Ahbez's 'Dharmaland', arranged and performed by Ixtahuele, is the first-ever recording of this long-lost masterwork by the original composer of 'Nature Boy'. Resurrected from Ahbez's unrecorded sheet music, ca. 1961-63, Ixtahuele has woven an enchanted tapestry of mystic exotica and experimental pop that re-establishes the songwriter as a forefather of psychedelic music and brings his work into the present. They are joined by a host of guest artists, including nine of Ahbez's friends and former collaborators, as well as contemporary performers Kadhja Bonet, Xenia Kriisin, and King Kukulele. The composer's own handmade drums and bamboo flutes also appear throughout the recordings.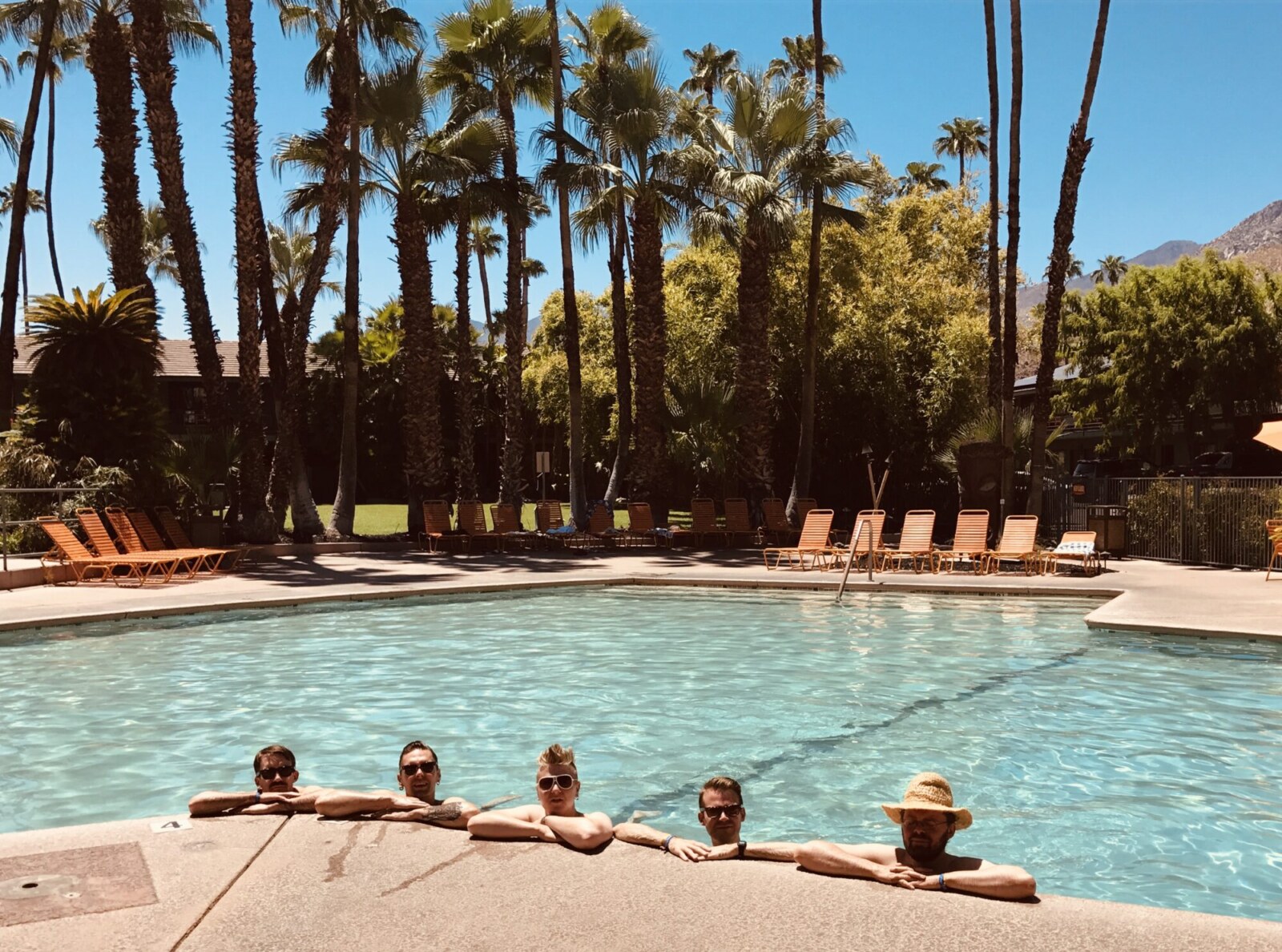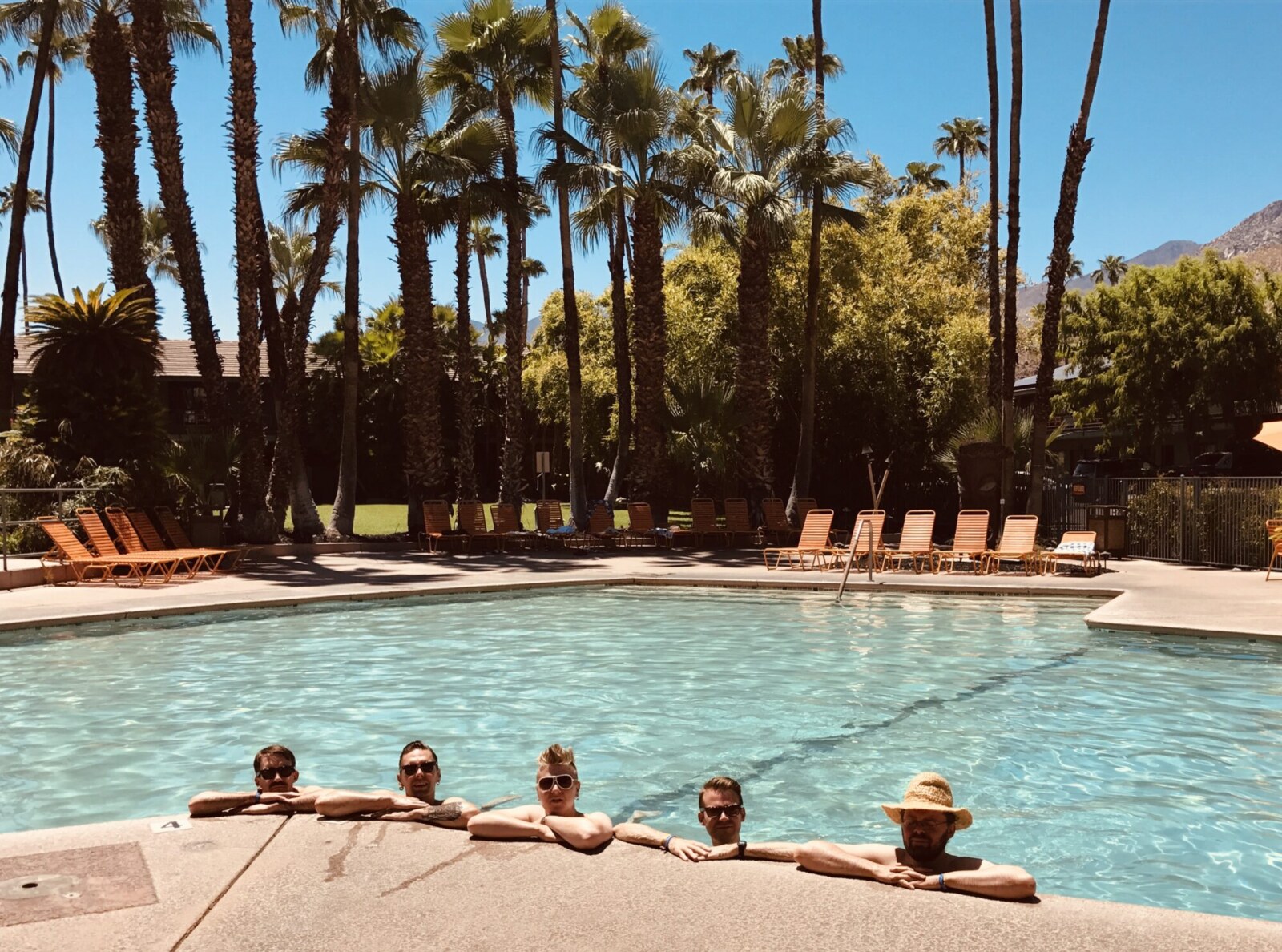 "Music, art, interior design, fashion, architecture, cuisine and drinks, pure escapism"
Where does your love for exotica come from?
Mattias Uneback: The elements and esthetics of Exotica (like artifacts such as tiki mugs, shirts et cetera) came to me partly via other sub-cultures such as the Rockabilly and the Surf scene. But it wasn't until a close friend of mine came home from England with a Martin Denny record that I really got into it. It was probably here that a holistic picture came together for me, and I got interest to learn more. What's so fascinating about the exotica/tiki scene is when all the different elements come together. Even if the music and the other art forms can stand alone, pieced together the whole thing becomes so much stronger. Music, art, interior design, fashion, architecture, cuisine and drinks, pure escapism. Maybe something that's needed now more than ever before.
Would you like to talk a bit about your background?
All of us in the band comes from different musical backgrounds, but our diversity is probably also our strength. Jazz, pop, rock, classical, world/ethno et cetera are a few musical background genres for the band members. Johan Hjalmarsson, Wictor Lind and I, Mattias Uneback, first met in a youth percussion ensemble. The foundation and characteristics of Exotica often lies in part of the percussion instrumentation. So, with us being three percussionists we've been able to develop new ways of expression, and sometime been able re-use older rhythmic patterns from the heydays of Exotica music. Anders Ljungberg (bass) and Sven-Erik Lundeqvist (piano) are both very active jazz musicians.
What would you say are some of the essential picks of the genre?
There are so many. But to name a few I'd probably start with "The 3 big Kahunas": Les Baxter – 'Sacred Idol', Martin Denny – 'Primitiva' and Arthur Lyman – 'Taboo Vol. 2'. Other delights within the genre are albums by Paul Conrad, Frank Hunter, Robert Drasnin, Gene Rains.
Eden Ahbez was a very special figure. How did you first get an idea to make your own version of his 'Dharmaland'?
When we were asked to arrange and record these lost tunes by Eden Ahbez, only documented as handwritten lead sheets from between 1961-63, we were really honored. The music of Ahbez that has been associated with Exotica; 'Eden's Island', share some similar musical structures with Martin Denny's albums on one hand. On the other, while many artists released exotica records around 1960, exactly copying and sometimes expanded the instrumentation somewhat, Eden Ahbez incorporated a new approach where poems became prominent in the music, and where the melodic lines tend to create the harmonic feel in the music. Many of the ideas and rhythmic patterns from 'Eden's Island' were inspirations for us when we arranged 'Dharmaland'.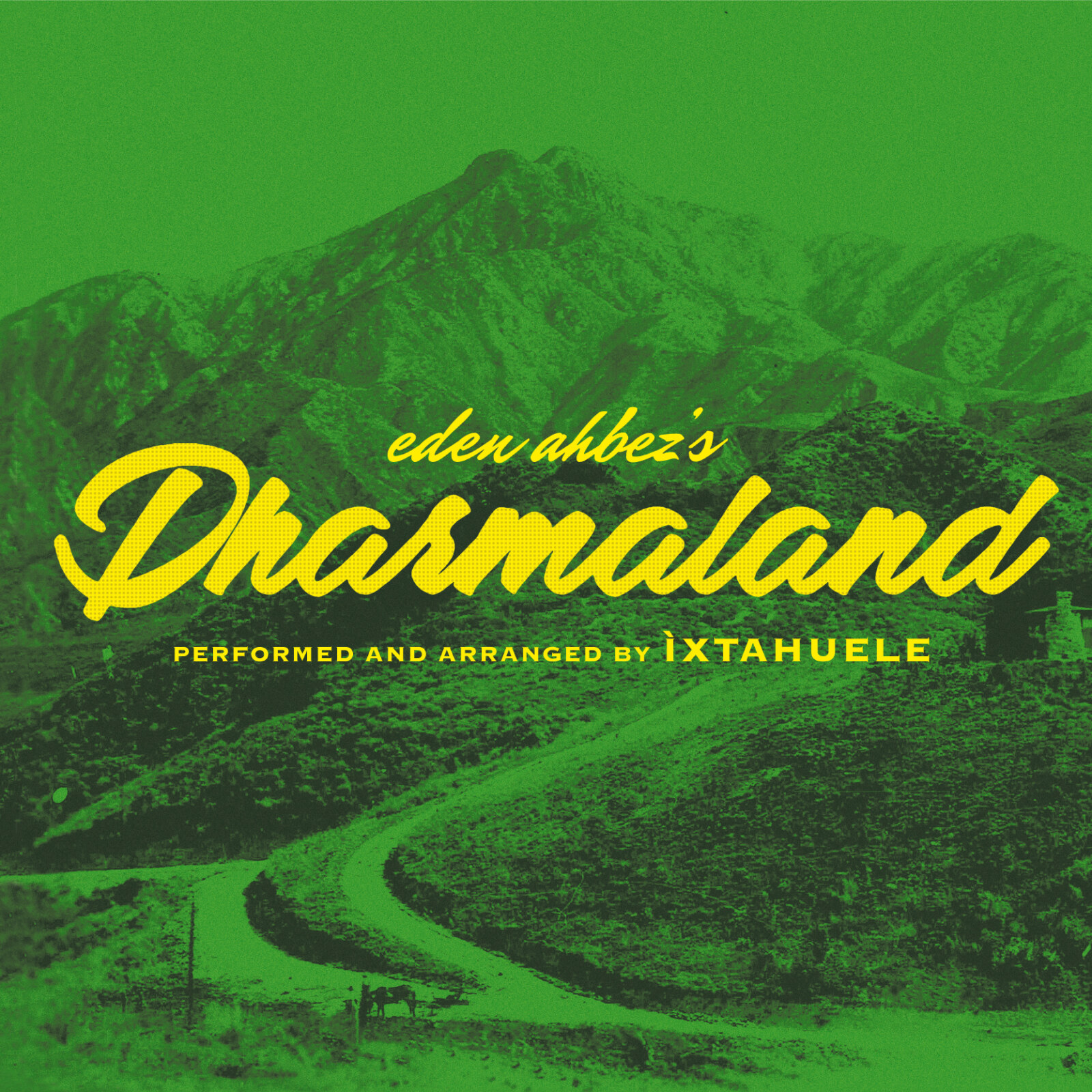 "We also got to record with Ahbe's personal handmade drums and bamboo flutes"
You are joined by a host of guest artists, including nine of Ahbez's friends and former collaborators, as well as contemporary performers Kadhja Bonet, Xenia Kriisin, and King Kukulele. Can you share some further details about the recording process?
The whole process has been very exciting, both the recordings we made in the US and in Sweden. Ahbe's former collaborators and friends were recorded in the States. It really has been a journey and it truly feels like all the guest artists personalities came through in the recordings. We also have many fond memories from our studio sessions over there. While in the States we also got to record with Ahbe's personal handmade drums and bamboo flutes which gives a fragile and intimate vibe to the overall sound. So basically, for the recording process in the States, the most important thing was to record with the guest artists and to record the instruments that Ahbe had once made and played on. Back home in Sweden we then continued the process by recording our own parts on piano, vibraphone, double bass, and additional percussion. There are so many guests on this album. Denny Moynahan (aka King Kukulele) who is well known within the tiki community and whom we've performed, and shared stage with, several times. It feels good now to finally have something on tape together. Kadhja Bonet and Xenia Kriisin are both very expressionistic contemporary artists not yet so familiar to the tiki or exotica scene, but both contribute with some incredible efforts on 'Dharmaland'. Another central figure and guest on the album is Joe Romersa. He does the lead vocals on 'Fire Of The Soul' and are adding additional percussion to the album. Joe is the one who was closest the Ahbe before is death. Along the way we had percussionist Dave De La Vega (RIP), clarinetist Mort Wiess, vocalist Eve Zanni, organist Dale Ockerman, reciter Youngbear Roth, singer John Harris, a few lines on the waterphone by percussionist Emil Richards (RIP) and Ahbe's relative Anne Rainwater on the grand piano.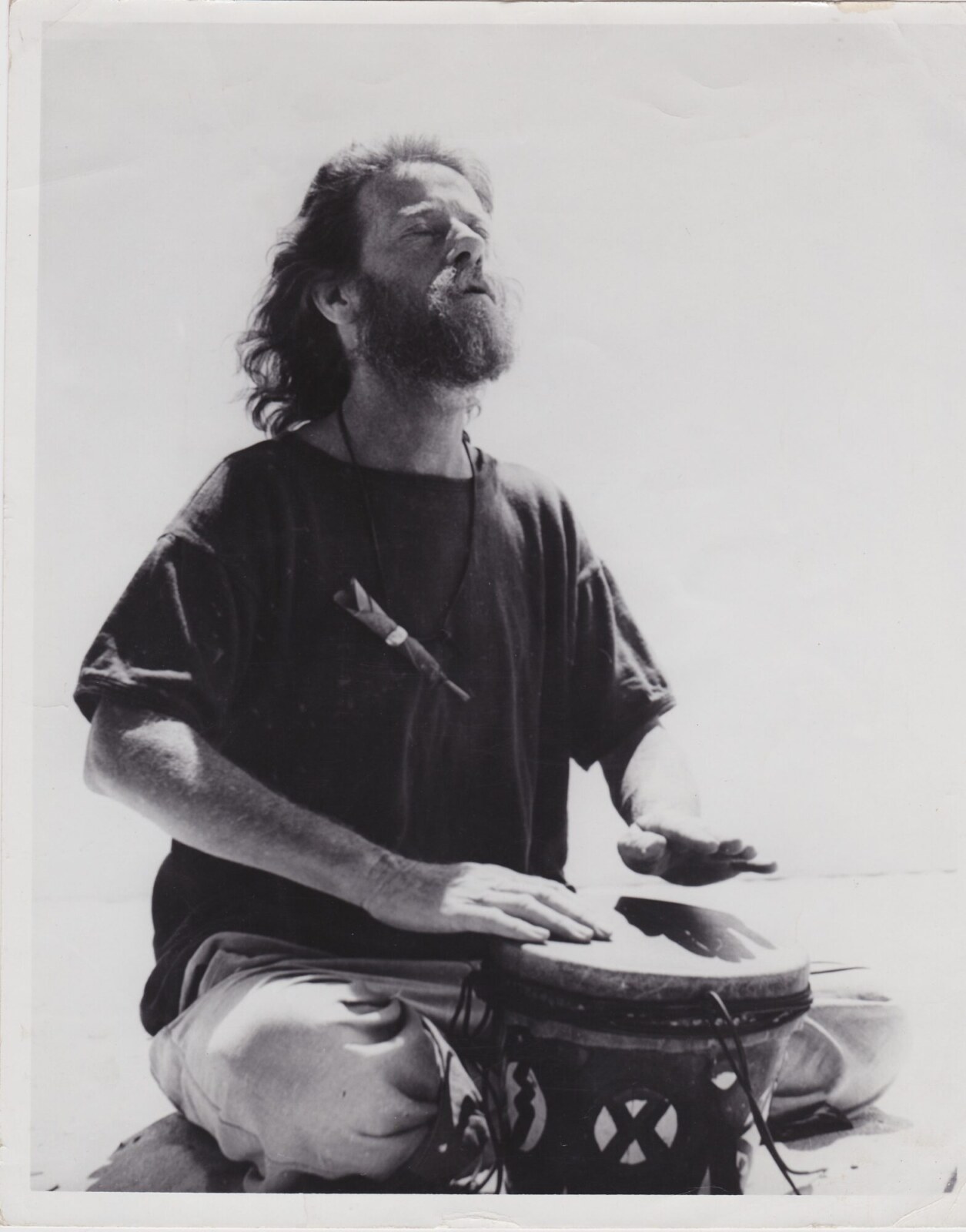 How would you place 'Dharmaland' in his discography?
Since he only released one solo album, 'Eden's Island', and the tunes for 'Dharmaland' were written after that for what was maybe to be his second solo album. The handwritten lead sheets often held very little information. You can say they were in different stages, and shapes, in the form of creating harmonies, tempo, structures, and keys. Sometimes Ahbe had written the melodic lines but without the flat or sharp notes. So many of these handwritten sheets were something that Ahbe had made as guidelines for himself and his own memory rather than for other persons to use and decode. Since there are melodic, harmonic, and structural gaps and blanks in between the bars on his lead sheets some of the tunes were expanded from their original form, or documentation, by us. It's very hard to speculate on how these tunes would have sounded like arranged by Ahbe. Our work here has been to interpret this never before seen or recorded material. Perhaps Eden would have seen this as a follow-up to 'Eden's Island', made with the same kind of sound. Or he might have worked with the material in a completely new way, with totally different types of instrumentation. We will never know…
This is not your first release. You've been active for several years now. How did the original concept for Ìxtahuele come about?
It started with a bunch of good friends and have continued that way. In 2011 we went for a trip to our percussionist, Wictor, parents summer resident where we held a Luau for a whole weekend. Cocktails, tropical tunes, and BBQ was much enjoyed. This took place on a small island on the Swedish west coast, Orust. During this weekend we decided to form an Exotica ensemble. Looking back, Ìxtahuele have always been about having a good time together, and it still is. Although we're a bit more spread out geographical right now, we always manage to get together for some music and a good time.
Would you like to discuss the instruments you're employing?
Our basic set up is piano, double bass, vibraphone, and various types of percussion. Also, we sometimes use organs, flutes and oboe on our recordings performed by friends of the band. Our percussion set up contains many different types of drums and sounds. Small bells, chimes, glockenspiel, and bigger things such congas, bongos, bass drum, cymbals, and gongs. Another interesting instrument that's on many classic mid-century Exotica recordings are the Boo-bams which are drums made from bamboo. These are usually tuned chromatically and are hard to find nowadays. We've substituted these with the modern Octobans which you can hear all through the title track of our second full-length album 'Call of the Islands'.
Would you like to discuss your previous releases like 'Pagan Rites', 'Mareld', and 'Call Of The Islands'?
'Pagan Rites' was our debut album. The bands line-up then consisted of Carl Turesson Bernehed (piano), Henrik Nilsson (double bass) and percussion/vibraphone by Johan Hjalmarsson, Wictor Lind and me (Mattias Uneback).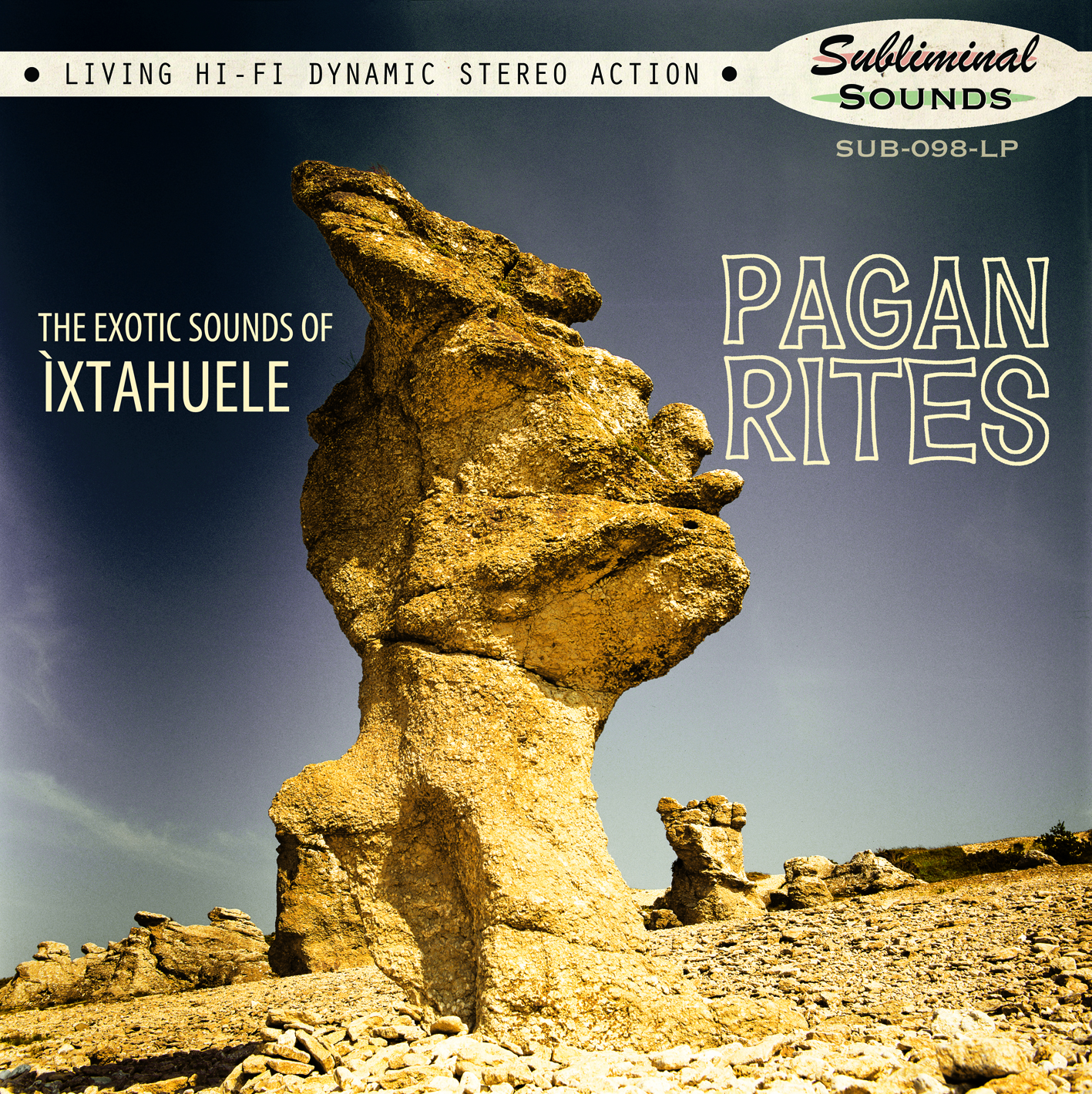 In general, the songs on that album are more arranged and thoroughly composed than the ones on the follow up album, 'Call of The Islands', which contains more improvisational parts and a wider array of percussion. The new musicians for that album were Anders Ljungberg (double bass) and David Löfberg (piano). The 7″ EP 'Mareld' was released in between those two and featured many musicians that we recorded together with adding choir, strings, wood wind, harp, and oboe.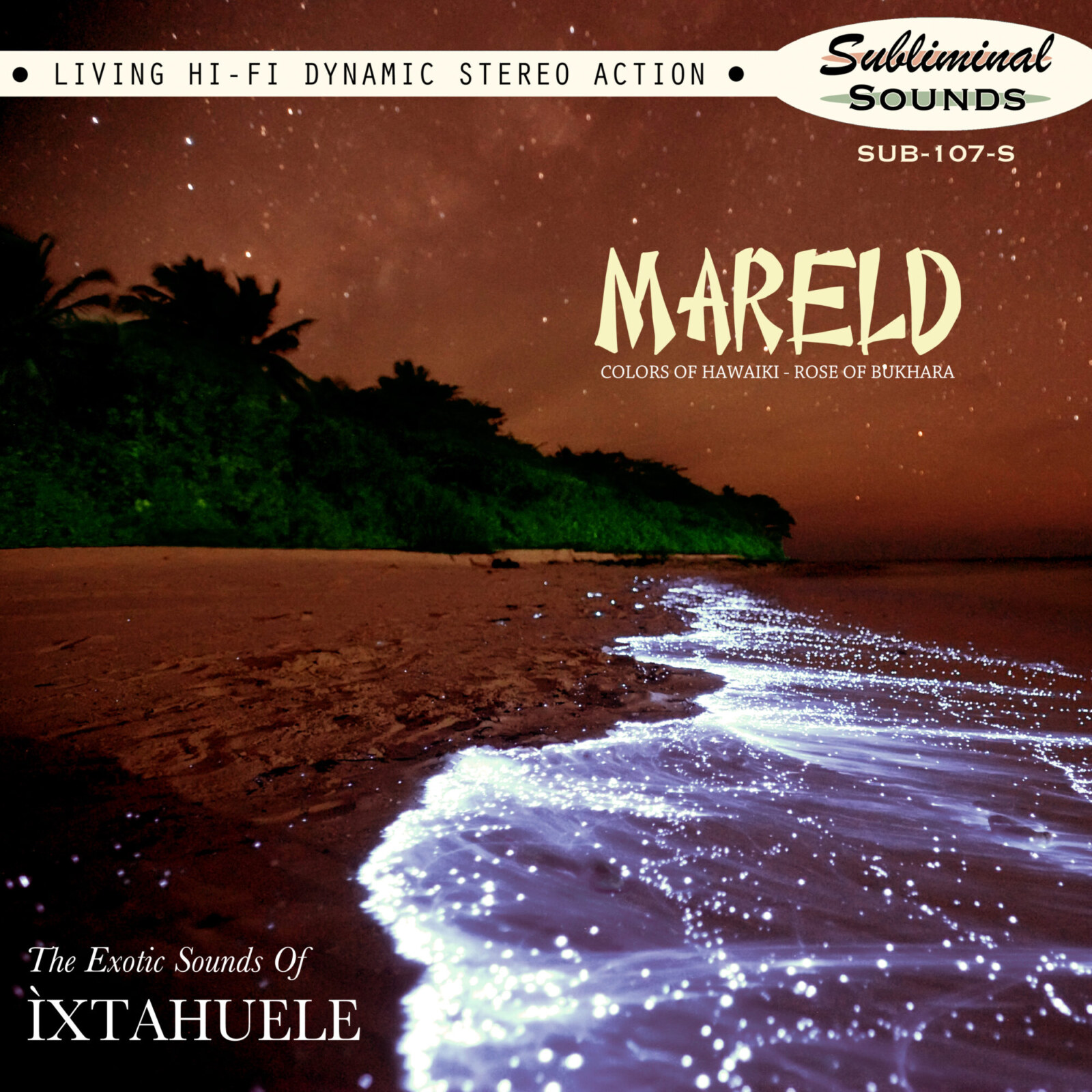 Both Amalia Beauregard Camp (flute) and Siobhan Parker (oboe) has been recurrent musicians in the studio with us as well as live. New to the line-up for the 'Dharmaland' recording sessions were Henrik Magnusson (as pianist and arranger). We're now happy to have Sven-Erik 'Svempa' Lundeqvist on board with us on the piano!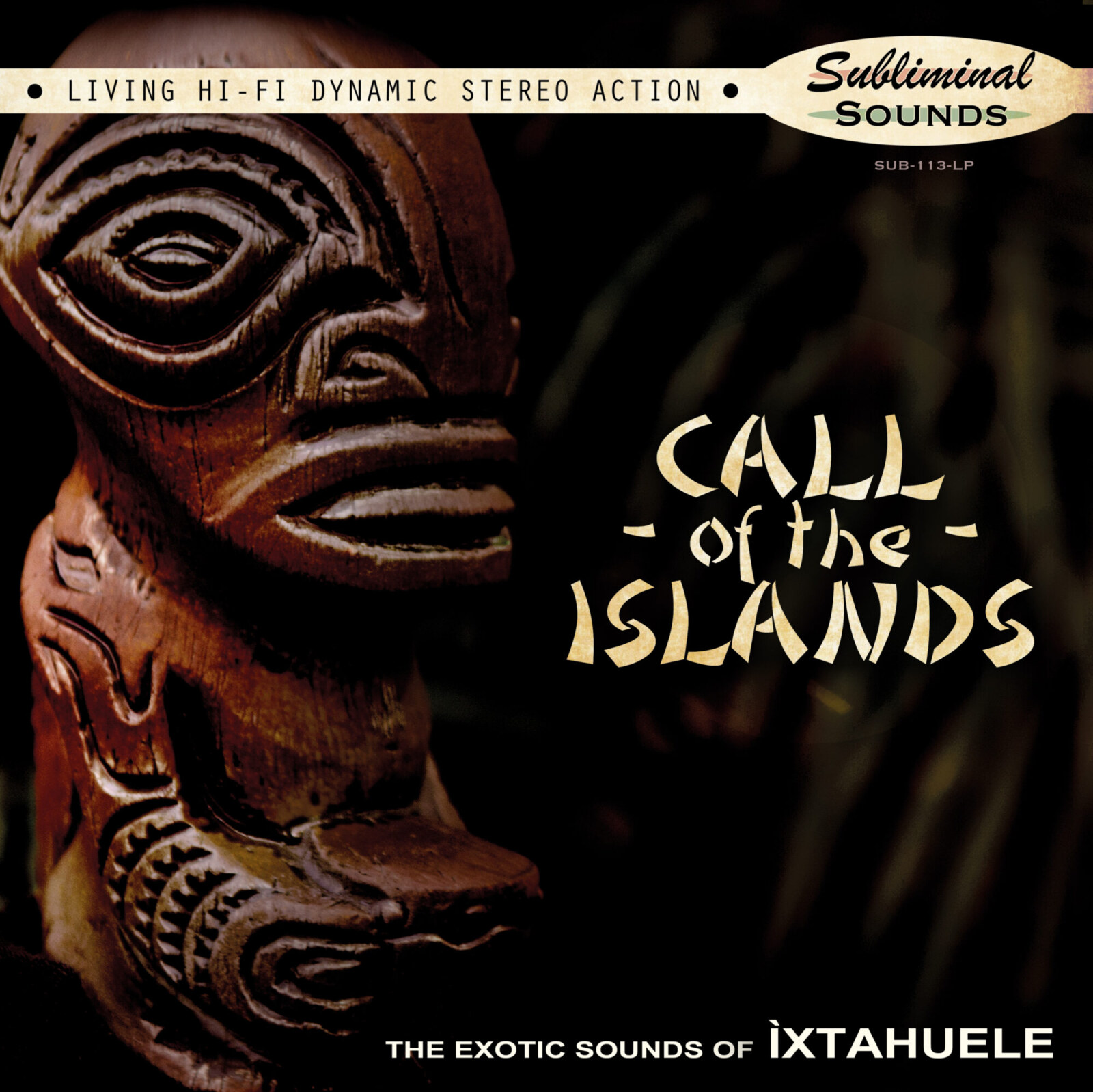 There aren't many currently playing the stuff you're playing. 
There are a few, I think they all do a tremendous job to keep the scene alive. We've been lucky to share the stage with The Tikiyaki Orchestra some years ago for a couple of concerts in Long Beach. The grand finale for those performances was when both bands chimed in on the standard tune 'Quiet Village' together. That's an unforgettable memory. We were also very well taken care of by Waitiki 7's bandleader Randy Wong, when visiting Oahu (Hawaii). He took us around the island and to the best places for Mai-Tai's. We've played festivals with Andy and his band the Tiki Joe's Ocean. These musicians keep the tiki torch burning. Another favorite ensemble of mine are the Florida-based Stolen Idols. They're all well worth checking out and I am convinced that all of us active exotica bands are happy for the few that exists. We're in the same boat so to speak.
Are any of you involved in any other bands or do you have any active side-projects going on at this point?
Yes, we're all in different side-projects and bands occasionally. Xenia Kriisin, Jens Lekman, Fredrik Kronkvist Quintet, Anders Bergcrantz Quintet, Julia Werup, Sven Erik Lundeqvist Trio, Norrköping Symphonic Orchestra, Hisingen & District Pipe Band, The Test Pilots and a few other acts within jazz, country and even hapahaole music. Also, I did kind of a solo project along with Stefan Kéry's label Subliminal Sounds as 'The Adventurous Sounds Of Mattias Uneback',which features members from Ìxtahuele and some guests artists we've played with before. As well as a few others that also we're involved as session musicians on 'Dharmaland' .The album is called 'Voyage Beneath the Sea' and is underwater themed album, exotica infused with modal signatures.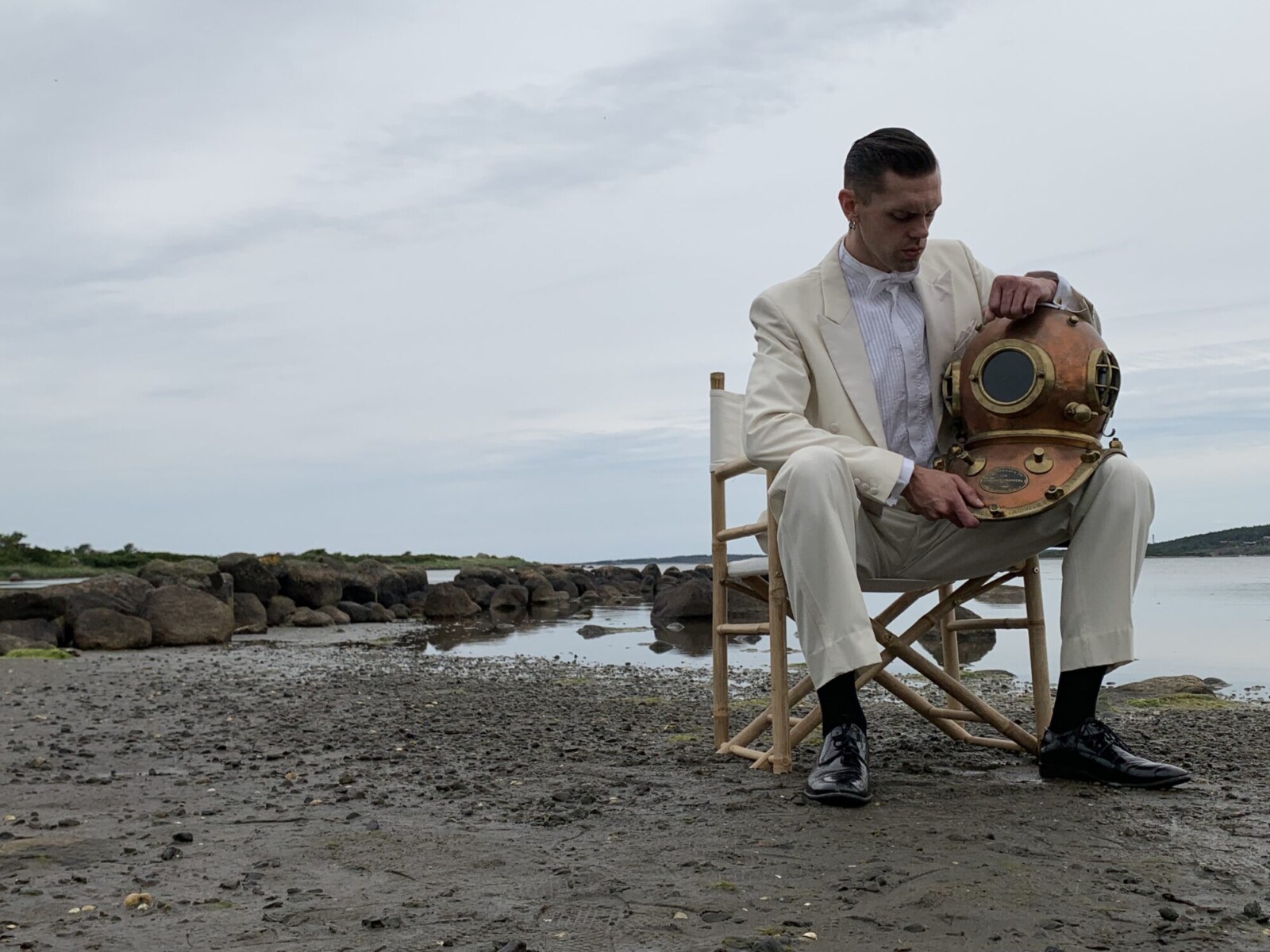 How do you usually approach music making?
The process can be very different from time to time. In some cases, we've composed the whole piece. Other times we've worked something out together in the studio, or in a rehearsal situation. The composing can take many different directions. When a melody comes in to my mind, I usually write it down, and perhaps later (months or sometimes years) I can suddenly get use for it. Other times, when you're in a flow of inspiration, a whole piece can take form on a lead sheet in an hour. Sometimes the title comes first, and you want to mediate the feeling of it into the music. Sometimes the titles come afterwards, and the music has spoken for itself. Carl Turesson Bernehed (our first pianist) still writes the liner notes for our albums (with our original material). He's gifted in the art of storytelling and pictures every song in a few sentences, as it would have been on an old Les Baxter album. Since our music is instrumental, very much is up for interpretation by the listener. But sometimes a few guiding lines for each piece can animate a specific journey for the hi-fi arm-chair traveler.
What are some future plans?
We're constantly writing new material so new music will come, even if there's no official date set yet. And, of course, as soon as the situation with Covid-19 starts getting under control we hope to be able to go back on the road again. Time will tell. We'll share any upcoming news via social media. We're on Facebook and Instagram. But anyway, in short…our future is to keep spreading music.
Let's end this interview with some of your favourite albums. Have you found something new lately you would like to recommend to our readers?
Oh, this is a tricky one. I can only speak for myself here. Some new and contemporary artists that have made a big impact on me would be Richard Hawley, Andrea Motis, Bill Callahan and Parcels. A few quite modern gems within other genres than Exotica would be; Cannibal Corpse –'Vile', Radiohead – 'OK Computer', Esbjörn Svensson Trio – 'Seven Days of Falling', At The Gates – 'Slaughterof The Soul', Norah Jones – 'Feels Like Home', Bill Evans Trio – 'Waltz for Debby', The Coffinshakers – 'We Are the Undead', Jan Johansson – 'Jazz på Svenska'.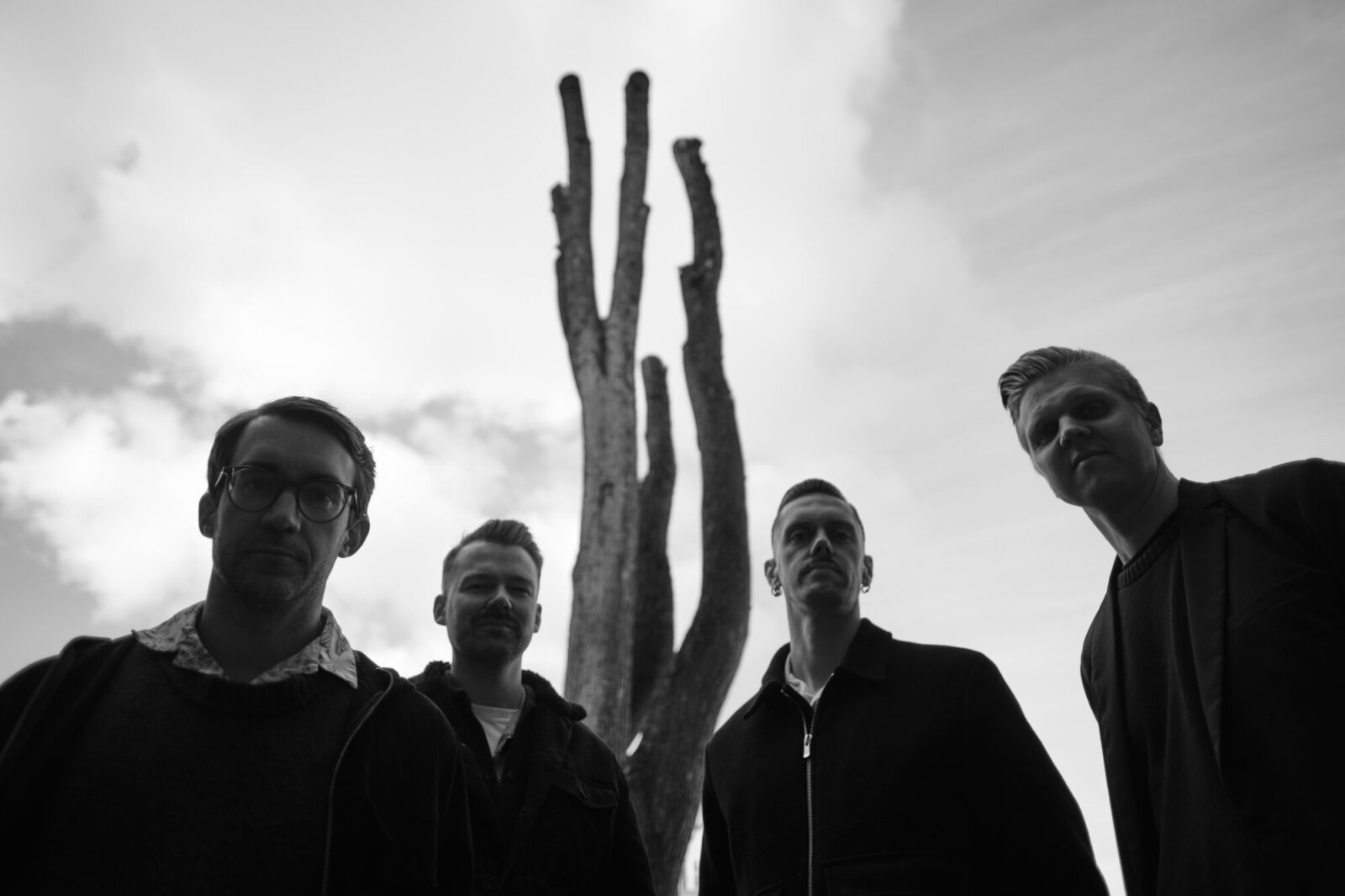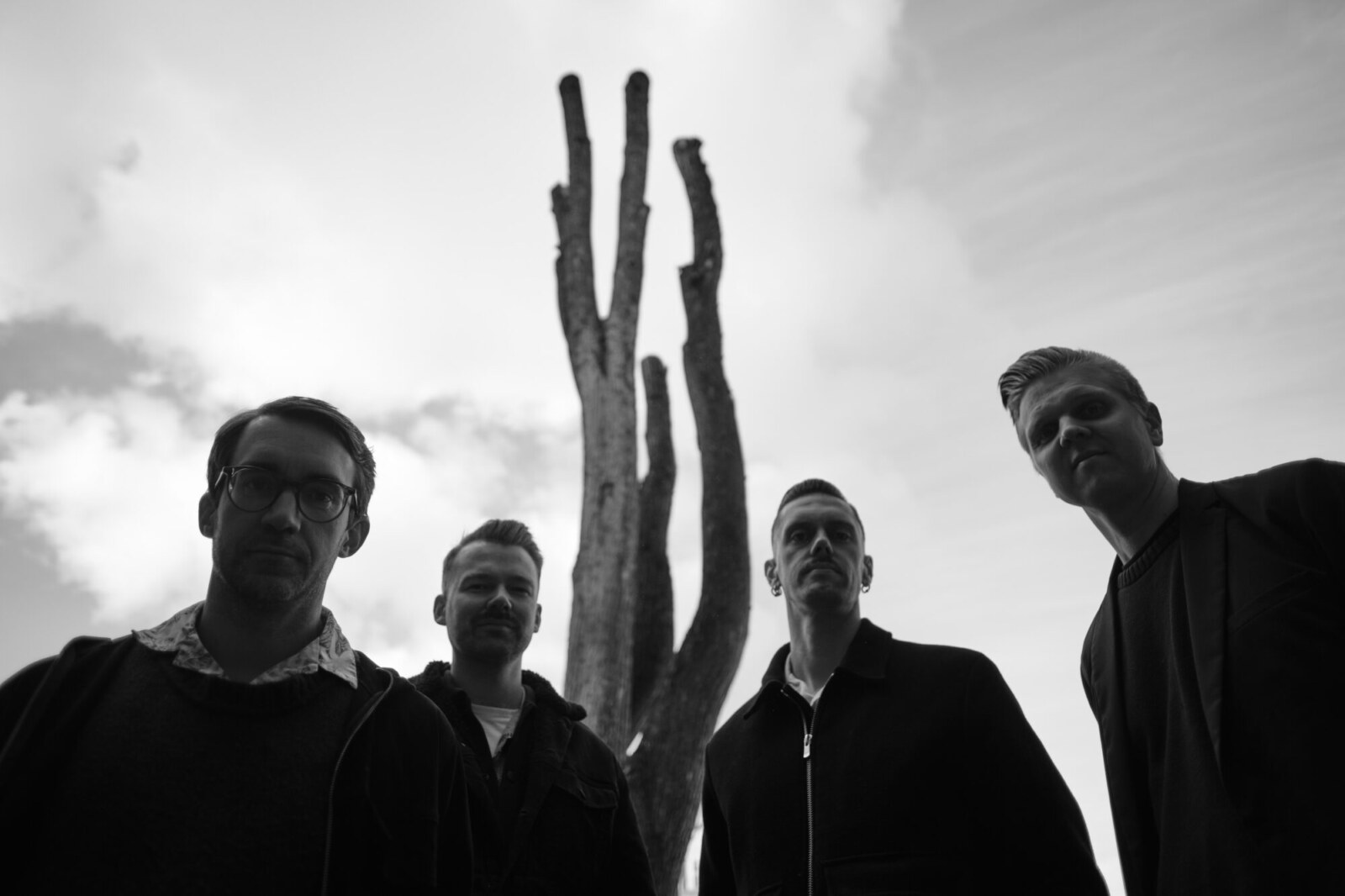 Thank you. Last word is yours
Thank you for having us. Stay safe everybody and we hope to see you somewhere, near, or far, wherever you are!
Klemen Breznikar
---
Ìxtahuele Official Website / Facebook / Instagram / Twitter / Bandcamp / YouTube
Subliminal Sounds Official Website / Facebook / Instagram / Twitter / Bandcamp